Insourcing vs Outsourcing Software Development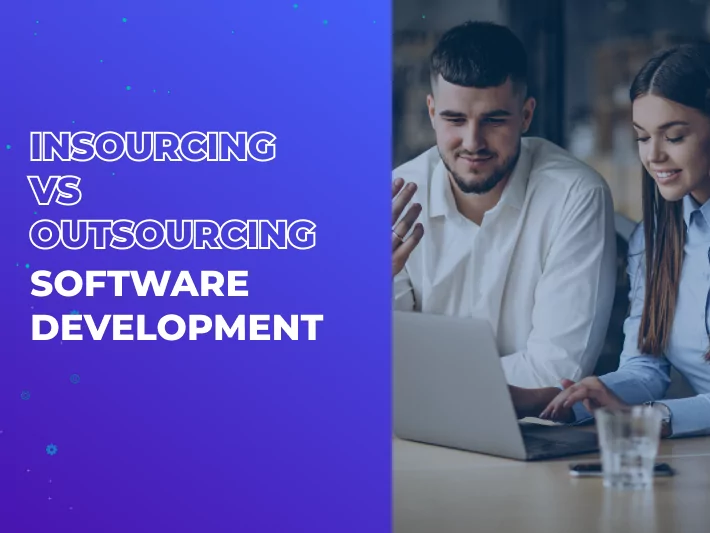 Choosing insource vs outsource software development is a tough decision for many entrepreneurs, especially leaders of startups and SMBs. Folks supporting outsourcing will say that it allows for concentration on more strategic aspects of your business, while those supporting the insource side would argue that they can exercise more administration and accountability over their project.
However, each decision, whether insourcing vs outsourcing software development, has its own pros and cons. The choice of each organization depends on various considerations including development costs, required skills, and the organizational culture. Here, we broadly compare insourcing vs outsourcing software development across three major sections: time, cost, and quality. We also offer useful tips and advice.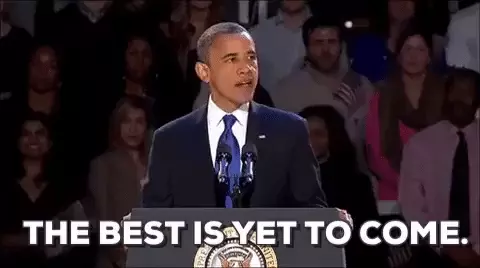 Insource vs Outsource Software Development: Time Сomparison
Particularly for startups, speed is a very critical factor. There is heavy competition in the startup world and you would be surprised to find many companies working on similar ideas as yours. Therefore, the time-to-market is a very important factor.
By outsourcing to teams such as ProCoders, you can reduce development time-to-market by as much as 30% or build a new software product in as little as four months, depending on the functionality required. However, when you insource, you have to endure a lengthy requirement that includes posting job adverts on relevant platforms, screening applicants, interviewing candidates, selecting the best fit, and onboarding the right talents.
This whole process is often long-drawn because of the high competitiveness of software development talents. So, you could waste valuable months. Since ProCoders already has a selection of exceptional talents, all we do is set up the team and they can start a project right away. In this way, we reduced onboarding and hiring hassles by 30% for Roth River and also enabled AxisPoint to shave 2 months off the process for faster delivery.
Get our clients' contacts to discuss their experience with us!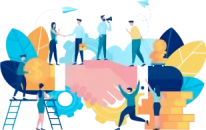 One way that outsourced teams help you is round-the-clock development, particularly in offshore projects. An outsourced team has hands working on your project 24/7 by taking advantage of time zone differences. To achieve this with an insource team, you would have to consider overtime expenses for workers.
However, with outsourcing, you can enjoy this benefit without extra payments. Using this method, you can even cut the development time by half. So, indeed, there are advantages and disadvantages of outsourcing software development.
Key Takeaways
Insourcing is great for filling non-urgent positions or long-term full-time roles.
Outsourcing is a great choice when you need to close a gap in a team or if you need to set up a team quickly.
Insourcing vs Outsourcing Software Development: Cost Comparison
The cost of hiring is always an important factor in outsourcing. When you insource staff, they essentially become your employees. Hence, you become responsible for various costs, including gross salaries, pensions, tax payments, and other allowances and bonuses. Also, you must budget expenses for training and career advancements. More so, the higher the competition for a particular role, the more you must pay to secure the right talent.
However, outsourcing comes with significant cost savings. There are various means by which you can legally avoid the extra costs that come with insourcing. For example, when you outsource software development to ProCoders, you save on office resources and IT infrastructure. Also, if you are located in a country where tax requirements are over the top. Outsourcing software development to Eastern Europe in countries like Ukraine can help you save costs.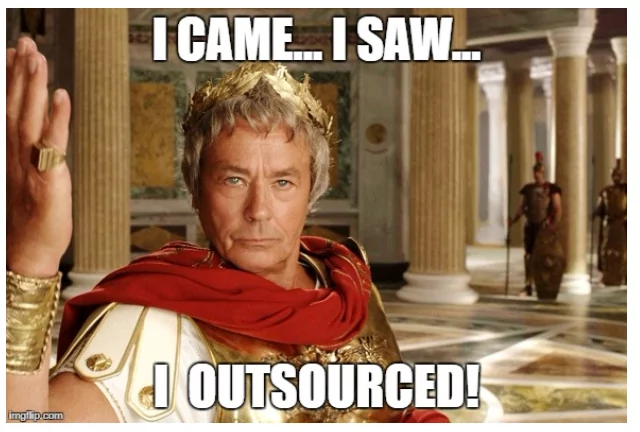 This happened with Frontegg, an Israeli company that had to outsource programming to ProCoders in order to save on costs for taxes and legal proceedings required by their country's government. Plus, they also got a world-class team to boot.
Key Takeaways
Insourcing might be costlier overall but if your company is a large enterprise, it might be more beneficial than the alternative.
Outsourcing is great mainly for startups and SMBs, which need to radically optimize costs without sacrificing quality.
Insource vs Outsource Software Development: Quality Сomparison
Often, you would need certain skills for programming languages and technologies that are rare. In this case, outsourcing can help you fill those gaps quickly. On the other hand, if you choose to hire in-house, you may find yourself no longer in need of those talents after a few months.
However, outsourcing companies provide access to these rare languages and technologies so that your project can go on unhindered and without losing quality. At ProCoders, the range of skills and technologies we provide is wide, stretching from WordPress and HTML to Symfony, Flutter, and Laravel.
Let's check which developer fits you!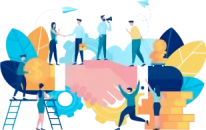 One risk with outsourcing, though, is quality. When hiring an outsourcing company, there is the real challenge that the product would not match your company's standards. With insourcing, since the members are part of your company staff, you retain a lot of control as regards the direction and delivery of the project.
However, you can still ensure good quality delivery when working with outsourced developers by choosing a trustworthy partner. At ProCoders, we consider our clients as business partners and treat them as such. That means we prioritize constant communication and feedback so that the clients can have oversight of the entire project. Reviews from our past clients always praise our communication skills.
In many cases, there is a language gap due to a lack of proficiency on the part of the developers. However, in order to cater to as many clients as possible, we ensure that all our clients are proficient in English. This means that our team can overcome problems of misunderstanding or a possible lack of transparency.
Key Takeaways:
Insourcing is a great option for leaders who need to maintain strict oversight to ensure that the result meets the company's standards.
Outsourcing is not a bad option if you find a reliable company to form a meaningful partnership with. It also lets you have access to innovative world-class talents.
When Insource Software Development is the Best Choice?
Trying to manage your software development efforts across multiple time zones, with different languages and cultures, over the internet can be strenuous. Sometimes, it's impossible. Hence, insourcing is a time-tested method of hiring workers. However, it is often most suitable for established enterprises. These enterprises have the financial power to cover the hiring costs, salaries, and allowances to the right talent.
Also, insourcing has been the main option when hiring talents for core positions especially when they have to do with risk and compliance. So, in these situations, insourcing may be the best choice. However, that does not mean it is always the best choice.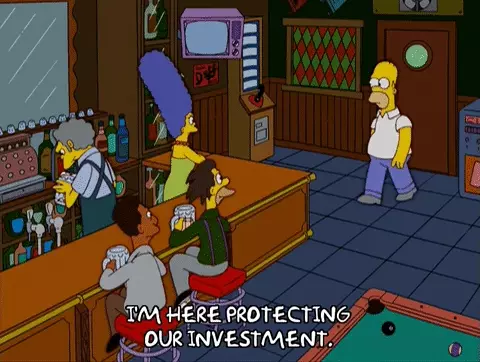 When Outsource Software Development is the Best Choice?
Since the advent of digital technology, outsourcing has grown in leaps and bounds especially since people are not required to be in the same location to execute great projects. Outsourcing is particularly the choice of startups that don't yet have much financial power but have to radically optimize costs. Startups can also benefit a lot from the innovations that outsourced software developers bring to the company.
In fact, at ProCoders, one of our major projects recently was executed for HANDLE Global, a healthcare logistics company that was looking to expand its offerings to meet market demand. More so, for several companies, especially non-tech companies, software development is not an elemental business function. So, it can be easily outsourced to a third-party development team with less risk.
3 Tips How to Choose Between Insourcing vs Outsourcing Software Development
Choosing to insource vs outsource software development can make or mar your project. In this section, we offer seven tips that can help guide you in the right direction. A comprehensive outlook of these seven factors would enable you to make the best choice for your company/project.
Workflow
One reason why business leaders opt for insourcing over outsourcing is to mitigate workflow challenges. Members of in-house teams already have worked with each other and executed multiple projects together. So, they have a well-established workflow based on a mutual understanding which enhances productivity and project delivery. This benefit is usually absent when outsourcing, especially when you hire multiple freelancers from various platforms.
To benefit from an efficient workflow when outsourcing, the best choice is to hire a software development team such as ProCoders. ProCoders developers already have much experience on varied projects. Also, our range of experts includes not only programmers but also quality assurance specialists, engineers, project managers, UI/UX designers, and so on.
Budget
One reason why startups outsource software development is to access cheaper rates for workers. Even though the cost is not all that matters to the success of a project, you still want to optimize your expenses to ensure that you are spending money on the right things. So, you must be looking for a good balance between cost and quality.
In that case, you should look towards Ukrainian developers. Their rates are just as cheap as that of Asian developers; however, the quality of delivery is definitely higher. Therefore, before choosing between insourcing and outsourcing, you have to consider your budget and how you can accommodate developer payments.
Team Composition
It is very critical to determine the required skills. In fact, this would help you determine between insourcing vs outsourcing software development hiring. Putting the right team together, in turn, depends on the technology stack, the project requirements, and final delivery expectations. In this way, you can compare outsourcing vs. outstaffing. To access rare technologies, which have much higher competition, outsourcing may be the only option.
Find out how the Outstaffing model fits you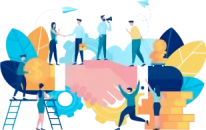 With an internal team, you can hire people skilled in the most common programming languages. However, it may be more tasking to hire for highly specific skills, leading to outsourcing being the inevitable sole option. In any case, you must begin with a clear understanding of the project.
ProCoders Experience in Outsourcing
ProCoders is a reputable software development outsourcing company based in Ukraine but has clients all over the world. We provide staff augmentation vs outsourcing services, which are not much different, to companies as varied as Sweden, Israel, the United Kingdom, Portugal, Australia, and the United States, among others.
We help companies to assemble tailor-made teams from our talent pool, which has over 100 software engineers. With our staff augmentation services, startups and SMBs hire our development experts to provide various services and execute projects. So, far, we have gained testimonials on Upwork and Clutch.
According to the feedback from Mesh Payments, with whom our developers are still engaged, "While the work is ongoing, the engagement thus far has delivered great results. The ProCoders team's dedication has resulted in a successful partnership."
Our range of clients includes Lingoda, a language lesson platform; Dryft, a mobile fitness studio; iTour, a tour portal; and so on. A walkthrough of our portfolio shows how different startups and SMBs have come to trust us with meaningful outsourcing partnerships developed over the years.
F. A. Q.
Does outsourcing allow faster delivery time than insourcing?
Outsourcing ensures faster job delivery than insourcing because it eliminates the recruiting challenges of the latter. Hiring for a software development role can take weeks or even months. However, when you outsource the project to a third party, you have a team ready to jump on your project at your request.
How does outsourcing lower the costs of software development projects?
The primary advantage of outsourcing, particularly for small to mid-sized companies, is the lower costs associated with hiring a third party organization to handle the project. Small companies that do not have enough resources or experience in-house to handle a software development project can easily turn to an outsourced company as a viable alternative. Particularly, using an offshore software development company for your next project is a great way to lower your costs and get a quality product.
Can outsourcing encourage innovation in software development?
When companies choose outsourcing, it means they are open to a wide range of talents from around the world and no longer limited to local professionals. So, for a startup with a global vision, hiring world-class talents from other countries is a way to build an app from a global perspective. This multiplicity of perspectives encourages innovation in the development project.
Why not to outsource software development?
You shouldn't outsource software development if it is a priority for you to have full control over your project. For products that form your company's core offering, then insourcing is a better option for software development. Yet, that does not mean you won't need staff augmentation every now and then, especially when you quickly need specialist expertise. That's why companies like ProCoders exist, giving you access to specialized talent when they are required to move your project forward without delay.
How much does it cost to hire a software developer in Ukraine?
Of course, this depends on the technology stack. It costs from $16,864 to $21,272 to hire a middle to senior PHP developer in Ukraine while the average hourly rate is between $8 to $10. For full-stack developers, the average cost in Ukraine is about $21,511 while senior developers can earn up to $27,156. The average cost per hour usually ranges between $10 to $15.
How quickly can we start with outsource software development for my project?
When RothRiver contracted ProCoders to build an IoT app connected to sensors on distillers, they came with a number of complex requirements. Basically, the app was to be feature-heavy and work across multiple mobile platforms as well as a web application. After our initial research covering the proposal requirements, UI/UX design, server needs, etc., we were able to assemble a team within one week. The team was composed of skills in Node.js, React.js, React Native, etc. The entire project took nine months, but the initial swift action helped to save a lot of time and get the product to the market faster.
Conclusion
The different strategies that each of these two approaches offers are both valuable – it is entirely up to you to choose which style of software development suits your business best. Also, both methods have inherent risks associated with them.
For a small start-up without a full-time software developer on staff, outsourcing software development can pose an interesting dilemma. The costs are generally cheaper than insourcing, but this is typically offset by the challenges of finding reliable external developers. Also, various issues might arise during the communication process.
In this case, what is most important is finding a reliable software development outsourcing company to work with. ProCoders has fulfilled this responsibility for many startups for many years now. For a reliable project delivery, contact ProCoders today.
Let's schedule a call to discuss all your needs!