What Is a Dev Shop and How to Choose the Right One?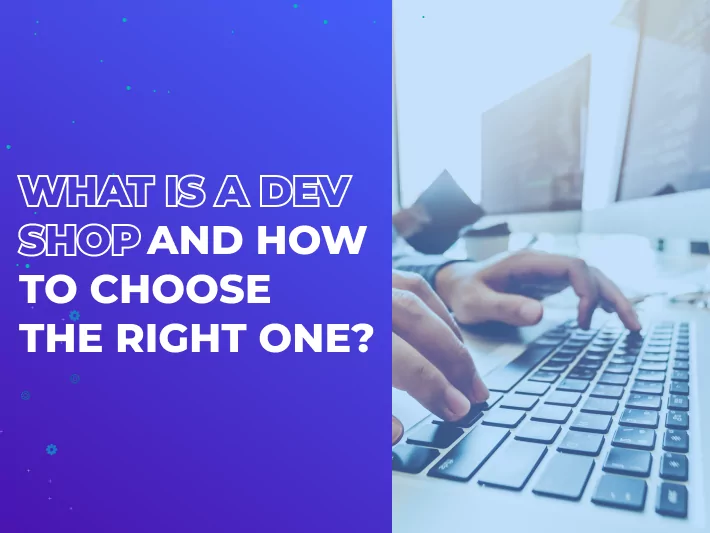 Today, the competitiveness of enterprises depends not only on a good product, but also on the company's digital presence in the market. Digital presence generally refers to having a website or a mobile app, 24/7 customer support, e-commerce, and more. In other words, businesses are being pushed to create custom software to stay ahead of the competition.
It became a notorious challenge for businesses in non-technical industries, with two possible solutions: finding a Chief Technology Officer (CTO) or hiring a software dev shop and delegating this task to them.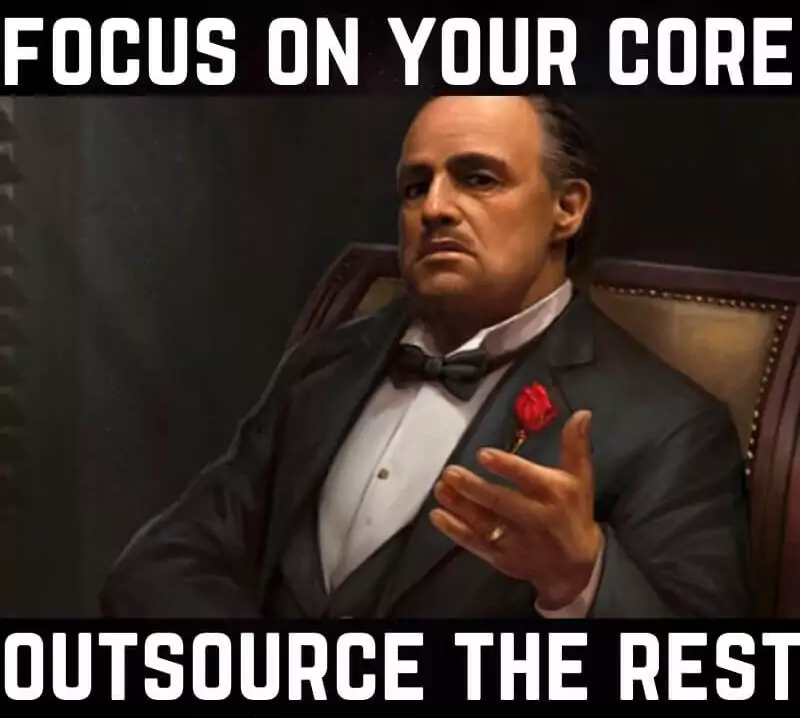 Do you feel like your startup needs software developers and overall tech support, but have no idea what model of engagement to choose and where to start? For founders with no previous experience, this might be a tricky thing to decide on. Fear not, as in this article we will tell you in detail what is a dev shop, what benefits you can get from using this strategy, and how to choose and hire a dev shop as efficiently as possible.
What Is a Dev Shop?
What is a development shop exactly, and how is it different from other engagement models?
The dev shop definition might be blurry since sometimes they might be called either a shop or an agency, but generally speaking, it's a company that offers multiple services for building software products, from creating websites and mobile apps to improving already existing ones. Alongside freelancers, it's one of the most popular types of outsourcing app development.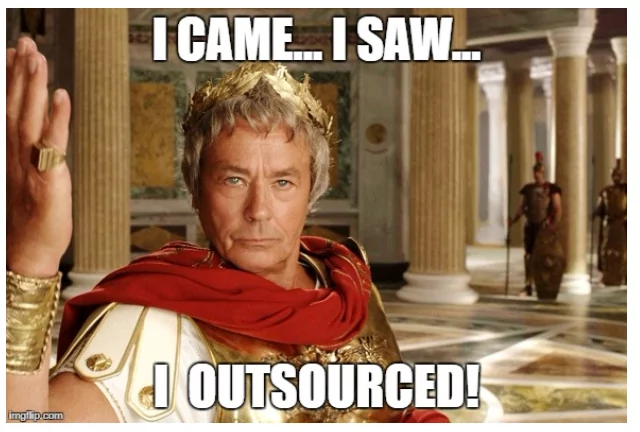 Dev shops are a great solution for businesses without any tech support. When the founder knows the market, the target audience, has a unique product that can solve customer pain points, but has no technical capability for realization. That's mainly why dev software shops for startups are an enticing idea. With the limited number of employees, startups can lack skills and expertise in certain areas, and hiring a dev shop can easily solve this issue.
How Does a Development Shop Work?
Development shops consist of agile development teams, that cover all possible areas of expertise: a number of Front- and Back-end developers, Mobile developers, UI/UX Designers, Project Managers, QA Testers, etc. Some may provide additional services of HR and Marketing.
Programmers in dev shops are typically working remotely from all over the world, which allows using a talented workforce regardless of its location, as well as saving on costs and ensuring round-the-clock work. This method of development improves time-to-market by exploiting different time zones. Basically, the results are delivered even when the clients are sleeping, enabling constant coding. Also, when it comes to customer support, 24/7 availability is imperative.
The US and Ukraine synchronize perfectly using this method: the difference in time zones allows both to hold meetings by video call or chat to discuss deliverables, and to take advantage of the round-the-clock development.
One of the distinctive features of development shops is the simultaneous work on several projects. It is possible that the same developer will perform tasks for different projects throughout the day. This has both advantages and disadvantages.
For example, it will be difficult for a developer to gain a 100% understanding of the project, but this method of work is very flexible and effective, as it minimizes the downtime, therefore ensuring faster development. If you need a full-time employee to maintain your project exclusively it's also an option, however, it might be more expensive.
Advantages of Hiring a Dev Shop
1. Dev Shops Save Time and Resources
By choosing dev shops, you hire at once the team necessary to complete the project. This is one of their most important advantages since according to experts, it can take up to 6 months for a company to hire a team of five freelancers, while in this case all participants are hired at once – no matter how many are needed.
For example, at ProCoders we can assemble a team in two weeks, and if you are in a hurry within a few days, like we did for our clients at HANDLE. As a result, these six months will rather be spent on building the application, which will allow you to enter the market quicker and start making a profit.
2. No More Recruiting and Extra Costs
In 2016 the average cost-per-hire (which is the amount a company pays in order to hire a new employee) was $4,129 plus an additional $1,500 spent on training a new employee. For a team of five, the final budget would be $28,145 on recruitment costs alone, not even mentioning the actual salary. For SMEs with a strict budget, it's a small fortune.
Let's also consider the extra expenses. For an employee to earn $50,000, the employer in the US has to pay from $62,500 to $70,000 per year in taxes and additional expenses (like benefits, corporate memberships, etc.). When you hire a software dev shop these things are already taken care of and there is no need to worry about a sick day or two.
Our clients at Frontegg admitted that hiring with ProCoders shaved 38% off of HR costs, which is impressive, considering that hiring a team isn't cheap.
3. Accessibility and Availability
When you hire remote developers and offshore dev shops, you solve two important problems at once: developer availability and developer accessibility. Yes, the US has the largest concentration of software developers (around 19%), however with Silicon Valley and all the giant corporations being based there, the labor market is rather scarce. Knowing that developers charge more – hence the difference between the rate in developed and developing countries.
Meanwhile, in Eastern Europe developers are easier to find, and their qualifications often are not inferior to their Western colleagues. At ProCoders alone, we work with 80+ developers and can recruit even more upon request. With a talent pool, these big companies can find whoever they like more, even if they want to hire dedicated full stack developer, hire firebase developers, hire Ionic developers or hire an AWS developer, and hire them in a matter of days, instead of wasting months.
The benefit of accessibility lies in the time zones difference. By hiring offshore you ensure round-the-clock work, which is especially useful in customer service, but on the development stage, it's also rather useful since developers work when you sleep and not wasting any precious time.
4. Wealth of Experience and Expertise
When you hire a dev shop, you turn to professionals. First, developers go through a selection process before being hired by an outsourcing company, so you will be offered already proven and top-notch programmers.
And then obviously the experience that comes with it. Working on a wide variety of projects across a wide variety of industries, programmers gain experience in efficient coding and quickly pick up cutting-edge technologies and new programming tools to stay competitive.
In addition, companies with extensive experience have the skills to quickly and efficiently immerse themselves in the project, hence saving time and effort for the client. For example, thanks to our direct client-developer stream of communication and by creating an around-the-clock schedule for our clients in the US we managed to reduce their onboarding costs by 30%.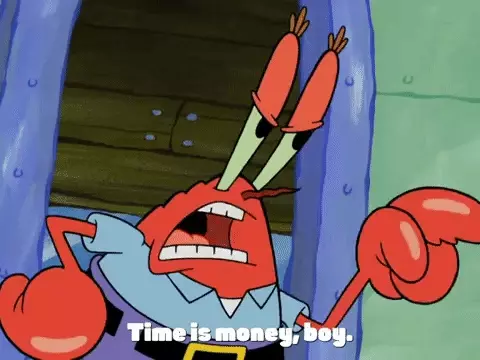 Also have in mind that the employees of dev shops have no certainty in the broad sense of the word (they work for an outsourcing company, in other words, they have different employers every time) and their success depends directly on their skills.
Moreover, according to MIT Sloan Management Review, a company can lose from 1% to 2.5% of its revenue due to the lost productivity and a steep learning curve for new employees, which can be avoided by hiring remote developers with high motivation and strict deadlines.
5. Access to a Larger Scope
The software development industry is as competitive and complex as ever. New programming languages, frameworks, and tools emerge almost every year, and it's difficult to keep up.
Thankfully, different skills are widely represented in dev shops, so there is always an opportunity to choose the most suitable tech stack for your project. In outsourcing companies, the development process is streamlined from the first stage to the last, so if we are talking about a small company or a startup dev shop is an excellent opportunity to access the missing skills.
Our top-notch specialists at ProCoders are well-versed in more than 50 Ruby and JavaScript-based tools, and thanks to their extensive experience know how to use them appropriately. It's statistically more likely to find seasoned developers at dev shops, especially when non-technical founders are not 100% sure what tech stack they might need.
Technologies You May Expect When Working with a Dev Shop
Speaking of a tech stack, for a business that wants to create custom software, it is critical to choose the right one. Since dev shops are, in a sense, aggregators for developers of different specializations, you will be provided with a fairly wide choice and range of services.
The main thing here is to decide on the necessary technologies, which depend on the functionality of your website or application. Hire a technical consultant while searching for a dev shop or consult with their experts in order to accurately determine the stack.
What are the most popular categories you might consider when you choose a dev shop?
| | | |
| --- | --- | --- |
| Category | Description | Most popular options |
| Frontend | A visible part of your website or application | Angular, React, Vue, jQuery, Bootstrap |
| Backend | The server-side of your website or application | ROR, Laravel, Symfony, Node.js |
| Mobile app dev | Mobile app for iOS, Android, or cross-platform (both) | Swift, Kotlin, Flutter, React Native, Ionic |
| Data Storage | Databases and data warehouses to query and store all data | MySQL, PostgresSQL, Firebase Database |
| Servers | Allow your applications to send and receive requests and run smoothly | AWS, Google Cloud, Apache |
6 Tips How to Choose and Hire Development Shops
How to pick a dev shop and be satisfied with the results? Although the process of finding and hiring is fairly simple, we at ProCoders have prepared a list of tips and tricks based on our perennial experience.
Tip 1. Do a Background Check
After you narrowed down your list of potential partners to 10-15, it's time for a much-needed background check. At this point, we recommend checking online reviews at resources like Clutch and Upwork, as well as looking through their portfolio. Don't hesitate to contact their previous clients or to go through the websites or apps this dev shop developed.
At ProCoders we support this method of receiving feedback, therefore we provide contacts of our clients (by their consent) to personally discuss the results of our work, instead of being content with short and concise reviews on the site.
Get our clients' contacts to discuss their experience with us!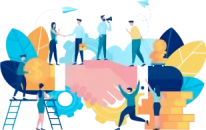 Check for a relevant experience – the same type of app, or same industry. That way you can be sure they already worked with a project like yours and are well-versed in relevant programming tools.
By doing so you would know their strong suit, effectiveness, and specialization. If you are satisfied with the portfolio – you might contact them and book a consultation.
Tip 2. Ask Questions and Book Consultations
Hiring a software dev shop might seem intimidating to many non-technical founders. Mainly because they don't want to look incompetent and ask questions, and this is the No 1. Mistake anyone can do.
If you want to run a successful business, you must understand the tech stack and architecture your product will be built with in the first place. If you don't understand the technical jargon, you can hire a temporary technical consultant, who would help you make tech decisions.
Let's check which developer fits you!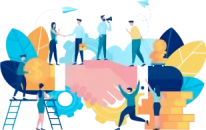 It is imperative you talk this through with the outsourcing company, so book a few consultations beforehand.
Tip 3. Come Up With Precise Instructions
There are no mind readers, so speak directly about what you want to see and how you envision the final result. Since dev shops typically work with agile methodology, there will be no roadmap and no meticulous breakdowns, so you need to define what you want as clearly as possible.
Obviously, the picture in your head will always be better than the final product – it's inevitable, but to make the development process painless you need to first sit down and make lists, mood boards, and spreadsheets filled with detailed information about your desired result.
You can turn to ProCoders to start a discovery phase for your product, and we will walk you through the details to help you see the picture from the development point of view and clarify the project's vision.
Let's schedule a call to start a Discovery Phase for your project!
Tip 4. Notice How They Respond
A reputable outsourcing company with extensive experience is usually ready to immediately provide accurate data on the size of the team, the qualifications of its members, and give a reliable estimate of the terms and budget.
They make an effort to understand your business and the pain points it's trying to solve and go beyond basic information about your company in Google. Notice whether they are responsible and how they approach consultations, whether they offer ideas for improving your proposals, or share their experience to make your product better.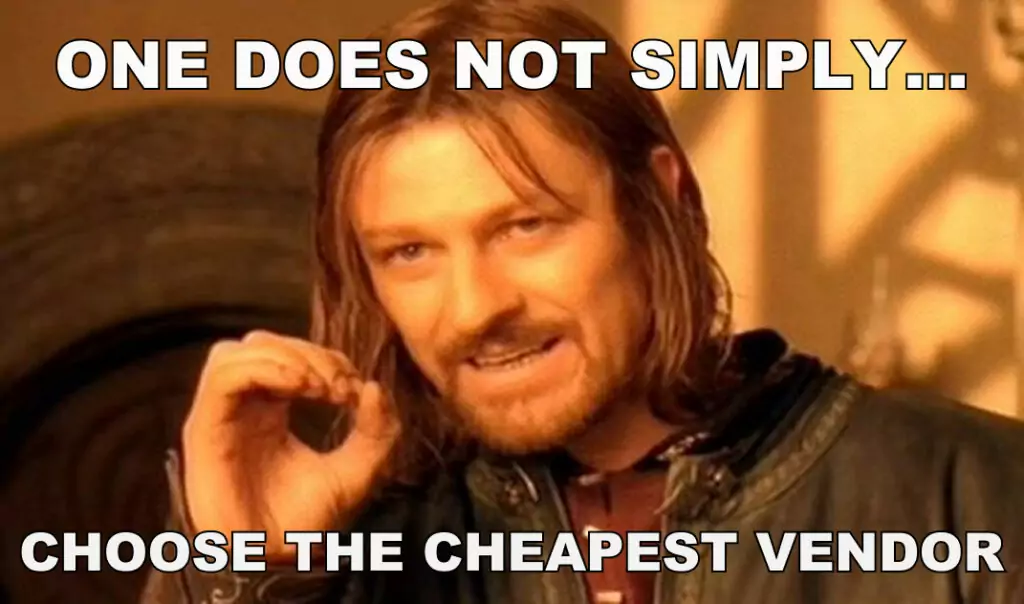 Look for responsiveness, willingness to communicate and make contact.
Tip 5. Software is a Liability
First of all, the software is never done – it always needs iterations, improvements, additions, and maintenance. That's why you should approach the process of picking a dev shop as a search for a long-term partner – the one, who is dedicated to the project and would make everything to improve it.
Keep in mind, that automated software in this regard is much better because it will reduce maintenance costs, so only refer to the teams that can write the most efficient code. It will be useful to you in the future.
Tip 6. Establish Communication
For non-technical founders, communication is key. At the early stages of development, the scope or the functionality of the product may change, so working together as one team is essential to solve any kinds of misunderstandings.
A streamlined communication, when you know exactly at what stage is your product, is a must. Not only it will make for a smooth and seamless collaboration, but also reduce the development time.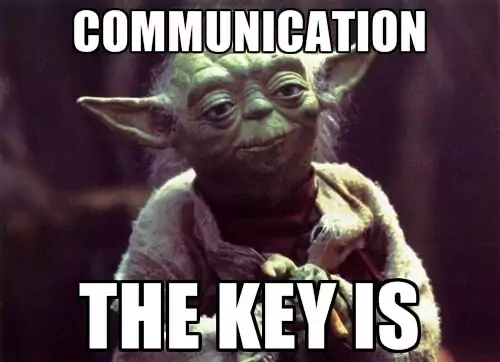 Direct communication is one of the most significant benefits of staff augmentation. By hiring an outstaffed employee and extending your in-house team, you reduce communication intermediaries. It results in better mutual understanding and reduces the time lag.
How Much Does It Cost to Hire a Software Dev Shop?
When compared to some other forms of outsourcing (notably freelancers), the cost of hiring a dev shop will be more expensive. Admittedly, it depends on the scope of the project, the number of people working on it, the time frames.
Bear in mind that the capacity directly impacts the pricing of a dev shop meaning that a larger company with 30 developers would be able to use the effect of scale and charge less, while a small dev shop of 5 would be more likely to charge more.
Another factor that can influence the price is whether the dev shop is located (or employs developers) in the USA/EU or in developing countries of Eastern Europe, Asia, or Latin America. Offshore outsourcing companies offer their services at lower prices due to the lower cost of living and higher developers' availability in these countries, meanwhile, developers in the USA charge incomparably more for the same amount of work. That's why if you want to find developers for a startup and are on a budget, consider hiring from offshore development shops.
Get Ukrainian IT salaries annual report
Ukrainian developers at ProCoders represent a golden mean with a reasonable pay rate and professionalism. Most of the developers have higher education and are constantly improving in order to be competitive in the outsourcing market. That's why a lot of Western companies choose Ukraine as their outsourcing partner.
With that said, when you hire a dev shop an MVP for a most basic cross-platform app can cost anywhere from $15,000 to $30,000. Something with more complex functionality (an e-commerce platform, for example) – up to $80,000. The cost of creating an IT product also increases if developers are given tight deadlines to get the job done.
The Benefits You Get When Hiring ProCoders Dev Shop
Here at ProCoders, we offer services of a dev shop for startups, specializing in staff augmentation, and have an outstanding record, having worked with more than 150 startups in the course of our career.
Since we have proven experience with startups and know how difficult it can be to manage them, we've added an additional service to our track record – a discovery phase to address possible risks before the development process even started. It's a great way of mitigating them and speeds up the process tremendously.
For non-technical founders, we also have an option of assigning a Quality Assuring Specialist and a Lead Software Engineer to the team, that can undertake a lot of day-to-day tasks. This can take some of the pressure off the client, who doesn't have to make a lot of mundane decisions on a daily basis.
And now for tangible results. During our work, we have collected a lot of feedback from our clients, who shared the results of their collaboration with ProCoders. Here we would like to tell you what benefits, among others, they were able to gain.
1. Frontegg
Our clients at Frontegg were able to release their product 25% faster and reduce HR costs by 38%. To build their innovative SaaS product we used React, Node.js, AWS, and MySQL.
2. Roth River
While working with Roth River on their IoT app to monitor their distillery, we helped them save 30% on onboarding and recruiting, while also reducing the development time by 25% by choosing to use seamlessly interacting React.js and React Native for their website and app.
3. HANDLE Global
For our partners at HANDLE Global, we created a Capital Cycle Management system using Laravel, Vue.js, Firebase, and MySQL. During the pandemic, it was important to deliver the product quicker since HANDLE work in the medical equipment industry, and we were able to match them with full-stack developers in a matter of few days. As a result, time to market was reduced by 30%, therefore expanding the market and raising the income by 30% respectively.
Thus, by choosing ProCoders, you get the following benefits:
Reducing time-to-market
Significantly cutting recruitment and HR costs
Reducing onboarding procedures
Fast and smooth development due to our experience in building software
Accessing a large pool of talent, while also saving time on searching for developers by yourself
Our teams are highly scalable and you can add specialists within days if you need them
A wide array of developers of any rank, skill, and specialization
We are proud to talk about our collaborations because we at ProCoders deliver results. If you want to work with a reliable team, high-quality developers and want to repeat the success of our partners, you can write an email and schedule a consultation with our specialists. We will be happy to help you bring your business idea to life.
F. A. Q.
A dеv shop is a company, that providеs the servicеs of creating custom software for companies (including websites, applications, and so on).
How Do Development Shops Work?
Dev shops consist of agile teams, that tackle projects simultaneously. Typically a dev shop has a full stack of employees to cover all possible bases of creating any IT project.
How Much Does It Cost to Hire a Software Dev Shop?
Depends on the scale and functionality of your project, however, the average cost of an MVP for a simple app is $20,000. This cost might change based on the location of your dev shop. In particular, when you hire app developers from Eastern Europe or Asia you usually pay less.
What alternatives there are to hiring development shops?
Using your in-house team or hiring freelancers. All three options work perfectly fine with one project and completely ruin another, so you need to approach this matter carefully. For example, dev shops are quicker and you are able to hire an entire team of experienced developers, however, freelancers cost less. Your in-house team is more invested and doesn't need onboarding, however, it can lack skills and experience.
Conclusion
Committing to hiring a dev shop is an important decision that can drastically change your business. Cooperating with a credible dev shop can bring a lot of expertise and skill to the table, which is especially needed when we are talking about startups with non-technical founders.
Your product is not just a simple marketing tool created just to tick the box. It's a powerful boost for your business, and if you don't have the right manpower to create it, better leave it to the professionals. If you want to quickly and efficiently create software for your business, dev shops are probably the best option for you.
Hopefully, our ultimate guide on how to choose a dev shop and hire the best developers helped you put everything in place and decide on a strategy for your company. Are you looking for a credible dev shop to build custom software and rise up to the top in your industry? We at ProCoders are ready to help you achieve your business goals, so don't hesitate contacting us!
Let's schedule a call to discuss all your needs!