Outsourcing Software Development Pros and Cons in 2022
The world of modern technologies is so dynamic, and progressive that we need to be in a close link to stay in the trend. For the IT field, it is very important to know how to improve efficiency, use human and financial resources properly.
It doesn't matter, you are a top manager of a large company, a responsible business owner, or a dedicated developer, your main task is to flourish.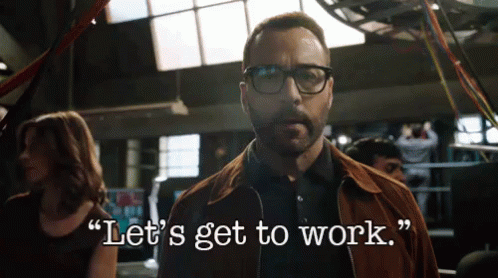 Sometimes it is difficult to achieve the desired success by drawing in "own" home resources and employers have to use labor from outside. Some may be intimidated by the prospect of giving their project to specialists overseas for implementation, despite the huge benefits that outsourcing opens up.
In order not to find yourself in a world of unfounded experiences and confidently keep up with the long-playing likelihood, it is vital to know the advantages and disadvantages of outsourcing software development.
After reading all our tips on choosing to outsource and realize all outsourcing software development pros and cons, you can break through the fog of doubt and learn about all the features of this work process, you will come out a winner.
Outsourcing Definition
IT outsourcing is a quite common fact of transferring certain functions or projects to a third-party contractor. Companies transfer their software products, applications, etc. for various reasons. The most widespread is the lack of local qualified staff.
Besides, it is very profitable in terms of rapid scaling, and no need to spend a lot of time and money on recruitment. Nowadays large and small companies are using outsourcing.
Ukraine is abreast with modern technological trends. Since the 90s we have actively taken part in outsourcing. During this time, Ukraine has not only become competitive in the outsourcing market but also entered the list of leaders.
Both big and small players from different cities attract this type of working process. You may ask why? The answer is banal simple: this system allows you to create projects that you could not even dream of before, and at the same time it is economically profitable and promising.
But don't forget that outsourcing software development, like any process, is associated with risks and huge prospects. That's why outsourcing IT development advantages and disadvantages are the main points to work with for minimizing the risks and maximizing the profit.
Software Outsourcing Market Overview
Why is outsourcing so popular? There are several obvious reasons, but the biggest one is that you can get highly qualified human resources from every corner of the world. Agree, this is more than attractive, because behind every successful project there is an experienced team of specialists who are burning with their work.
There is now a huge selection of specialists in the world, but the advantages of software outsourcing make it as broad as possible for your complete comfort. Of course, you know that despite the abundance of human resources, an experienced specialist with similar corporate values is worth its weight in gold.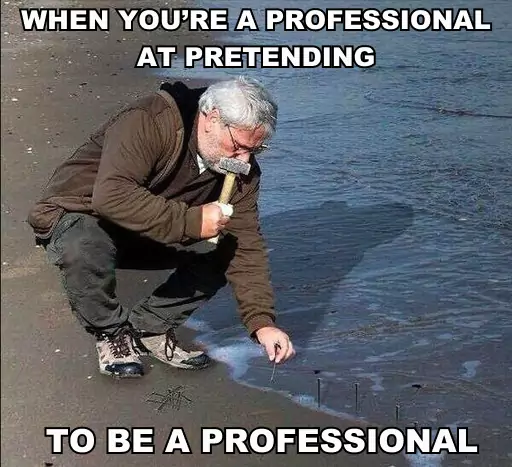 For example, in Canada, the United States and Western Europe, there is a shortage of specialists for a number of objective reasons – the high cost and standard of living, and the work of a programmer is not something exclusive.
Statista showed the global outsourcing market was worth $92.5 million in 2019. The market size of the outsourcing industry in the US is growing rapidly. The result in 2020 is more than 130 billion dollars and it is going to break the record of 1.6 % next year.
And in the countries of Eastern Europe, there is a significant rise due to the prestige of work, high competition and an innate desire to succeed. Yes, you read it right. The motivation for many people is not just money, but also in their own development, in the desire to prove that we are worth something in this world.
This excellent quality appeals to many business owners. They create a steady process for the fast-growing future of outsourcing. It makes this sphere the most desirable for every talent in software development. What new tech trends of the market do we mean? Let's point out!
Trend#1. Internet Of Things
To do things quickly and efficiently are the main values of outsourcing in any industry. Modern software allows us to manage such important things as the house, the animals in it, and even plants. Now it is enough to have a personal account in a special application and manage it all from a distance by your smartphone.
It is very convenient to be always aware of what is happening behind closed doors and how your favorite plant is growing, as well as whether the cat has eaten. Now don't worry if you think about watering or if you closed the door. Work calmly just by checking your mobile application.
Trend#2. Cloud sourcing
Nowadays many companies are using cloud technologies, and the demand for cloud computing is growing so fast. According to Gartner's forecast, the volume of the cloud market in 2022 will be $331.2 billion.
Cloud storage platforms will be in high demand around the world. There will be a need for service providers to provide online data centers and the necessary equipment.
Trend#3. Automation
According to recent research, about 83% of people consider process automation to be a key trend in the 21st century. We can see automation almost everywhere: in the use of bots and virtual agents that help in the implementation of business strategies. It's already hard to imagine that a virtual bot doesn't do some work for you.
Trend#4. Growth of tech boundaries
The boundaries of outsourcing have been erased over the past few years. If earlier business owners were oriented towards America and Asia, now the reference point has changed. The main outsourcers now are the countries of Eastern Europe, in particular Ukraine, where there is a very large selection of talented people.
Let's check which developer fits you!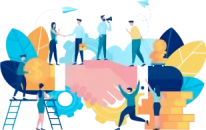 What is the basis of this frenzied success of the outsourcing system? The British GSA conducted a global study in 2020, which reflected all the prerequisites for a reasonable growth of this model. Outsourcing development is now desirable because of its focus on results and human reference points.
Companies with the role of system integrators are ready to take risks, responsibility, and work for the result, creating a system of continuous development of the future from outsourcing.
Disadvantages of Outsourcing Software Development
Who would have thought that the world would become so accessible and any task could be solved with a mouse click, but it really is. Making development easy, affordable, and even creating a productive collaboration with the best specialists in their field – are not the main advantages of outsourcing in the present time.
Of course, it is very important to evaluate outsourcing IT development advantages and disadvantages in order to eventually skim the cream off the cake in the form of your satisfied customers.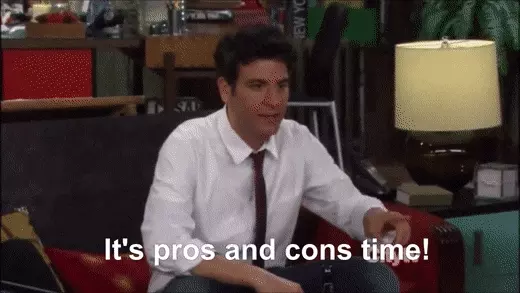 So, let's look in more detail at the disadvantages of outsourcing software development that can be avoided with the right approach so that nothing distracts business owners from the significant advantages of outsourcing development in the process.
Quality and bad suppliers
A contractor is solely responsible for the result. If you look at it only from one side, this is a significant plus, but a one-sided view can hide the dangers – you may get a low-quality vendor.
If you do not fit the option of delegating responsibility at all, we suggest using outstaffing as one of the alternative ways. You will be aware of all the processes and details of the project and will be able to use talented forces from everywhere.
Find out how the Outstaffing model fits you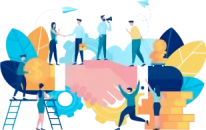 We do not exclude that there are companies with low responsibility on the market, whose only goal is to get as many orders and profits as possible, and they are not primarily concerned about the final result. This is one of the dangerous disadvantages of outsourcing software development you can encounter.
Of course, this can not be upset, but if you are careful and scrupulous when choosing an outsourcing partner, you can avoid such risks. Knowing about such dangerous players in the market, you should clearly understand all software outsourcing pros and cons, so that their cunning key does not catch a tasty random fish.
Before starting the cooperation you need to read the reviews about the company, look for information about past and current projects. We recommend conducting interviews with companies that can answer questions about the timing, processes, and have a formed package of outsourcing services.
Do not get fooled by the quality guarantee, no one can give a guarantee for a crude project. A company that truly lives up to expectations answers all questions and warns of the consequences.
Relative high cost
You can always find an outsourcer who meets your financial expectations. However, we should not forget that the better the services, the more expensive the service will cost. For example, the cost of hiring app developer can vary a lot. A mandatory condition of outsourcing is responsibility payment.
If you compare outsourcing and outstaffing, the second model is more economically attractive, but it is combined with your charge. You can learn more about outstaffing in our analytical article. Lots of useful information there!
Get Ukrainian IT salaries annual report
Сommunication
Typically, outsourcing involves giving your project to contractors who are in a different time zone, but there are still cases when you urgently need to contact the team or get the status of updates. In conditions of different time zones, this is not always easy to do, because you have to adjust the time.
However, despite all the disadvantages of different time zones, companies find a way out shifting their working hours. This way helps to exchange disadvantages for significant advantages of outsourcing software development, and that is another point, where outsourcing wins the insource vs outsource software development competition.
Cultural differences
Cultural discrepancy must be one of the biggest disadvantages of outsourcing software development, which can significantly affect the relationship between partners.
Cultural differences can be in thinking, values, and even in holidays that are important in a particular country. Agree, if the customer asks for a release on January 6 or 7, when most families celebrate Holy Christmas, it will be as uncomfortable as possible.
Advantages of Outsourcing Software Development
By realizing the disadvantages of outsourcing software development, it will be easier for you to decide whether to work in this direction. But the picture would not be complete without an analysis of the significant benefits that make outsourcing a red mark against a backdrop of black notes.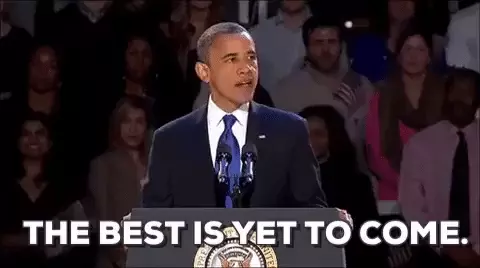 The biggest advantages of software outsourcing start from creating unique tech documents to working with cost-effective high-quality teams around the world. Let's see the whole advantages of software outsourcing in more detail.
The availability of resources
In the modern world, there is a brain drain, qualified specialists move to other states and countries, and in some territories in general, high competition for IT engineering talents is formed. Outsourcing also gives you an expanded function of finding the best team around the world. Also, it might help you to hire teams with narrow specialization, like cloud migration team.
Being in a large-scale talent market, you can save your time on forming a team that implements all your ideas. Time is crucial for modern software development. Therefore, the key advantage of using outsourcing is saving vital time for own rapid development as a company.
Check developers availability
Gathering your team you spend a huge amount of time, then you are forced to carefully monitor all internal processes and be involved in all the technical details. You have absolutely no time to engage in marketing, search for investors, promote your product on the market.
All the time and effort is spent on coordinating the team and you are moving at a slow speed. If you hire an outsourcing team, then time is on your side and you can develop your brand along with technology.
Cost Benefit
Just imagine that cool employees can be found not only in the United States, where the original home of the IT industry was established. Modern realities open up absolutely grandiose prospects for us and this is perhaps the most important advantage of outsourcing – to find a talented specialist and at the same time get a real cost-benefit.
Over the past few years, the hype around Silicon Valley has significantly faded due to the usual everyday realities – in the United States, a developer is not a dream profession and it is an ordinary profession, on a par with others.
The specialist of your dreams can live anywhere in the world, for example in Eastern Europe, where the profession of a programmer is in demand, competitive and specialists have high skills.
Choosing the advantages of outsourcing software development you won't only have access to a multiple of talent, but you'll also have them at a better rate than you'd find locally. This method allows you to add highly qualified people to your team and to save money for training.
Technical expertise
By choosing an outsourcing system, you set the company tasks for your project, which they commit to performing. The outsourcing company is fully responsible for the development, based on its experience.
Companies that are engaged in outsourcing usually conduct several projects and have experience in different areas of development. Thus, they have expertise in creating a product, which is a huge advantage for any company that decides to link its development with outsourcing.
As for our company, we have been working on the market for quite a long time and offer our customers the Discovery Phase, unique technical expertise that will help you see your project with all the stages, statistics, and design, taking into account all your requests, wishes and our many years of experience. This is a great opportunity to understand the prospects of your idea, follow its path, and successfully implement it in the future.
Let's schedule a call to start a Discovery Phase for your project!
What are the Alternatives of Software Outsourcing?
If you still disagree with using the advantages of software outsourcing or you don't have many opportunities to try, you think it is inappropriate to give all the responsibility for the process to other people, there are three alternatives like offshoring (outstaffing), onshoring, and nearshoring you can test.
Offshoring
You can use offshoring if you are not ready to give up all control over your project. This is a great alternative because you maintain the simplicity and speed of hiring new employees, you get valuable personnel from all over the world with economic benefits for yourself (you should also take into account the fact that this model is cheaper than outsourcing), but at the same time, you get full control over your processes and can personally check the results.
Nearshoring
If you don't want to have much difference in time zones and cultural perception, nearshoring is the right way. Nearshoring assumes that you can use the services of an аgency that will fully take the implementation of your project on a turnkey basis, as well as an outstaffing company that will allocate the employee you need in the shortest possible time.
You can save time and money on the hiring of employees if the cause will take an experienced team of outstaffers and you'll find a real treasure. But it is worth paying attention to the choice of human resources and their number because in certain countries their choice is small and you may face problems with a lack of qualified personnel in contrast to countries far from you.
Onshoring
Analyzing all software outsourcing pros and cons, you don't find outsourcing suitable for yourself, you are looking for specialists only in your region with the same value approaches, use onshoring.
It should be remembered that the economic benefits will not be so significant and the selection of suitable employees may be delayed due to low competitive ability, but you can not fear the foreign mentality and at any time quickly get to your team. And be prepared that the search process can take a long time!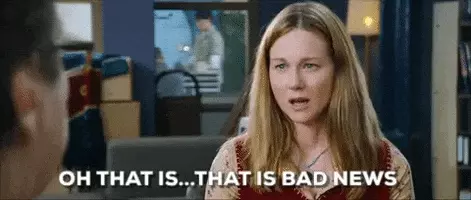 As it turned out, there are many options to replace outsourcing with development with a sufficient number of cons that are suitable for any type of company. However, without trying any of the models, you will remain unaware of the prospects that each of them opens up. Full information about outsourcing software development pros and cons need you to make the right decision.
How to Avoid Risks while Outsourcing (ProCoders advice)?
Despite the outsourcing software development pros and cons, risks are real for every system and the right steps help to avoid them quickly and effectively. But it's easier than you think when you face the advantages and disadvantages of outsourcing software development with correct awareness of your capabilities.
ProCoders team analyzed various possible cons and found useful solutions, which will help you cope with all the disadvantages, and enjoy only the benefits of software development outsourcing in the future:
Study the company's technical expertise to see if they have had any experience working with your industry. A more experienced company already knows where the pitfalls lie and what sharp turns are best avoided making a quality product.
Read reviews of the companies you want to work with. Rely on reviews in open international sources, such as Сlutch to see all.
This is normal if you ask for feedback from past or present customers, chat with them and get their opinion about the collaboration. It broadens your mind about real outsourcing IT development advantages and disadvantages.
Get our clients' contacts to discuss their experience with us!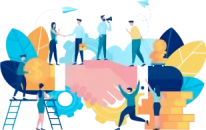 It is crucial to communicate with agencies in person to understand whether your values converge and whether you have similar views on further development.
With personal communication, as well as multiple dialogues, you can find out how the work process is built, how fast and high-quality feedback is, whether they study the project before launching, whether they create technical documentary expertise with all the stages of work and goals that need to be achieved at each stage.
As you have already understood, modern life provides us with great opportunities to realize our dreams. And new business models, such as outsourcing, help to bring them into the world efficiently.
Naturally, to get the maximum benefit from working with outsourcing, of course you should carefully study the disadvantages and understand what advantages of the model you can implement in your project.
Knowing all IT development's pros and cons, as well as relying on the advice of experienced people, you can go the way of adaptation with the system of opportunities much better and faster.
F. A. Q.
Why is outsourcing better than the classic development model?
Many CEOs prefer outsourcing to classic in-house development for many different reasons, that can be roughly divided into three categories: financial benefits, technical benefits, and the possibility to save a lot of time. With the right team, outsourcing can allow companies to delegate routine mundane day-to-day tasks and let their team handle strategic and complicated projects. Outsourcing (especially off-shore) can also be cheaper than developing the project internally. And let's not forget that outsourcing companies typically have a wide range of developers with different skills that your in-house team may lack!
Are all projects suitable for outsourcing?
Well, the answer would depend on the level of control you'd like to have over the project. For people who like to oversee the projects as much as possible, we would recommend either outstaffing (temporarily hiring the developers from a designated company for a specific period of time) or outsourcing just the basic day-to-day tasks. However, for CEOs who can delegate big serious tasks outsourcing is no big deal. In the end, developers from outsourcing companies have a ton of experience!
Are there any risks of data leakage during outsourcing and how to avoid it?
As a matter of fact – yes, however good outsourcing companies found a way to minimize the risk (you can use this as criteria to choose your contractor): Non-Disclosure Agreements. The whole team that is going to work on your project signs an NDA that prohibits them from disclosing any information about the project, which allows them to protect the intellectual property of the customer.
Conclusion
Software development outsourcing is a great chance for your business life. The problem you must fight is to miss the weak links in the chain and find many rewards inside the process.
The IT outsourcing development advantages and disadvantages will help you to give the important value – awareness of opportunities and pitfalls around the custom. With our useful information about software outsourcing pros and cons, you will be able to come to the success that you have been waiting for so long.
Let's schedule a call to discuss all your needs!
The world opens up more and more opportunities, outsourcing your work is one of the best you can make.
We hope our article about outsourcing IT development advantages and disadvantages need you to realize even your dusty dream, which you did not dare to implement before.