Offshore Software Development Benefits: Key Points
What are the advantages of offshore software development, and how can you make them work for your next project? We'll walk you through what you need to know.
If you've been following IT industry trends, you've probably heard the buzz about the benefits of offshoring your software development, and hiring development companies based in far-off destinations like Eastern Europe or Asia. But is it the right decision for you?
What Is Offshore Software Development?
Simply put, offshore software development is the practice of hiring software developers from outside your country's borders. Typically, these developers are hired as contract help for short-term projects, such as the development of a new online web or mobile application.
However, as more CIOs have started to compare onshore vs offshore software development more and more of them realized the benefits of hiring an offshore software development company, this practice has spread any IT development project that will take more staff resources than a company has under its own roof.
Check developers availability
Offshoring arrangements have expanded to long-term contracts like security maintenance, software management, and more. And as demand has increased, offshore IT consulting companies in low-cost-of-living countries like Ukraine and the Philippines have flourished, offering clients from all over the world access to top developers for a fraction of the cost.
In fact, according to a 2020 report from Researchandmarkets.com, the global market for IT offshoring is currently valued at $333.7 billion (USD) and is expected to grow to $397.5 billion by 2025 — a continuous yearly growth rate of 4.5 percent. With all the benefits of offshoring software development, it's a trend that won't be slowing down soon.
How Does Offshore Software Development Work?
Shortages of developers still exist in practically every country. But slowly, the gap is starting to close. Thousands of IT consulting companies are now set up specifically to cater to international clients, and companies looking to offshore their software development can benefit from the advantages these new choices bring.
However, there are ways in which all offshoring companies are alike. All offshoring companies will:
Provide you with developer talent that's matched to your specific needs for programming skill and experience
Bill monthly for hours of work provided
Treat your dedicated developers as members of their own company, handling all human resource issues and administering benefits
It's important to understand, however, that every IT consulting company works slightly differently. Some, like ProCoders, will match you up with developers that are highly vetted and are members of their staff.
Others will simply point you to their online pool of developers, tell you to sift through their database for the right talent to choose, and then they handle the monthly billing and management.
There is a difference, too, in how client business is handled, once you've hired on an offshoring firm. Some companies have a staff of account executives and project managers that will handle day to day communications with your offshored team.
At ProCoders we believe in the direct management approach, where our clients work directly with the team they hire, folding them into their corporate workflow and project management systems. Basically, this is practically the staff augmentation definition. Depending on your goals, you'll need to figure out which approach works best for your company.
Find out how the Outstaffing model fits you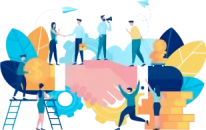 Why Should You Offshore your Software Development?
There's an old saying in business…
"Fast, Cheap and Good. You can only pick two." Yet, when CIOs take their development outside their market, they generally find they can get all three. They can find world-class talent, usually with the rare skills they need, for far less than they would spend otherwise. And for the lower price, they can afford to hire more developers than they might have at home.
That means that for the same price, they can often develop at twice the speed. There aren't many true "win-win" scenarios in modern life, but offshoring may truly be one of them. For most companies, the benefits of offshoring software development outweigh the risks.
Who benefits from offshore software development?
The short answer is: everyone. Outsourced developers get flexible, consistent work, the ability to choose their clients, and the opportunity to work on high-end projects around the world. IT consulting companies do well from connecting companies to the resources they need, democratizing access to any and all companies, regardless of their location.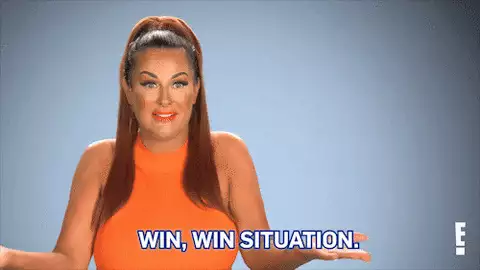 Countries who encourage IT consulting turn their countries into an engine for economic progress — one where clients from around the world will come to develop their businesses.
And finally, the companies that use IT consulting services, they are able to get the resources they need to continue growing in their country, building their business, and taking their profits home. What's not to love about that? When it comes to the benefits of hiring an offshore software development company, everyone wins.
What are the key benefits of offshoring?
The advantages of offshore software development are numerous and will vary from the organization. But here is a list of some of the key reasons why companies choose to hire IT consultants outside their borders:
Surge Staffing Flexibility — Do you have a big development project coming up, or a period of time when you're going through a big security review or implementing new system-wide technology? Every organization has surge needs for software developers.

In this case, it's far, far simpler to hire out for these tasks. One of the key offshore software development benefits is the morale boost it can give your internal staff. You can remove the giant stack of deadlines from their desks and allow them to focus on the day-to-day tasks they were hired to do.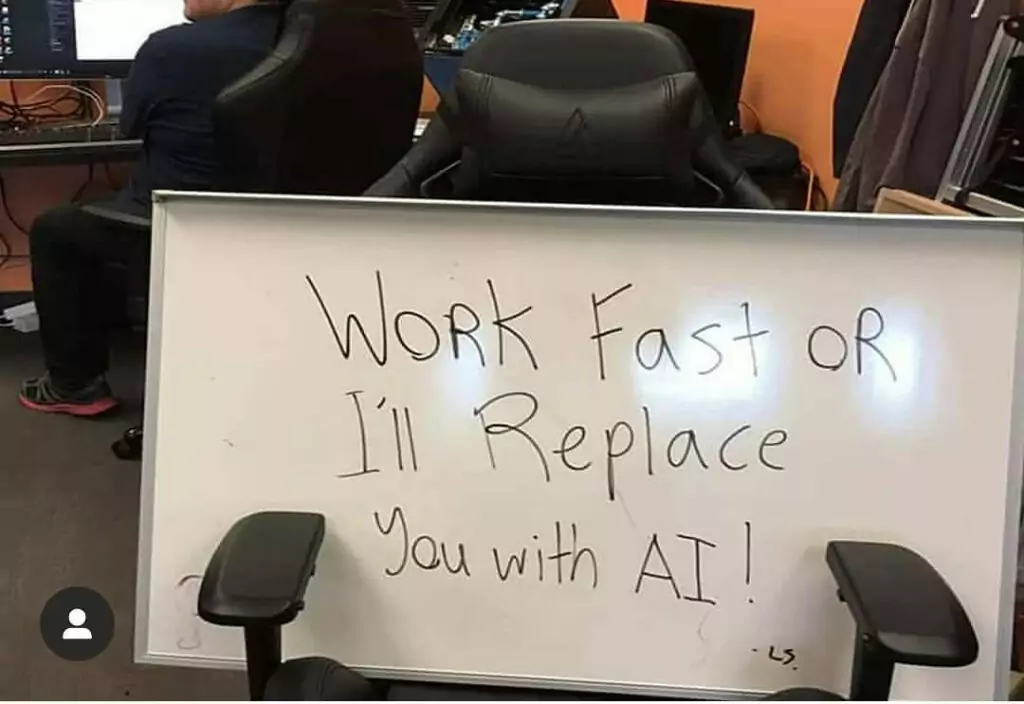 Targeted Staff Skills — When you hire your IT talent on a contract, it puts you in a unique position. You no longer have to think the way you do when you hire an internal employee.

You don't have to think about what you'll need this employee to do in six months, a year, or five years from now. You don't have to worry about their career path with your company. You don't even have to think ahead to the next project if you don't want to.

You can hire offshore developers and assemble your dream team — a unique group of people that have the skills you need for the projects in front of you right now. From a recruitment perspective, this can be enormously freeing. And it allows you to make the most efficient use of your staffing budget, because you can hire on only what you need for the moment.
Let's check which developer fits you!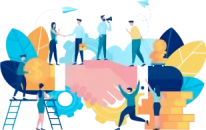 Cost savings — Though this point has been mentioned several times in this article already, it bears repeating. Why? Because the savings advantage you get with offshore software development are enormous. App development cost per hour can vary a lot, depending on where you're located, and where your offshoring partner is, you could save fifty percent or more.



As you can see, European and North American countries have hourly rates that are the highest in the world, while nations with a low cost of living, like Ukraine, can offer hourly rates for far, far less. So, if you're a CIO in the US used to paying $250 an hour for top IT talent, a similar senior software engineer in Ukraine would be only $50 an hour. That's savings you can put to a lot of good uses!
Quicker Development — This is one area where the benefits of offshoring software development become most obvious. Offshoring firms can offer you something enormously valuable — near unlimited capacity.

You can cut your time to market in half by hiring the right offshored help. And as a bonus, the IT talent farthest away from you might actually be your best bet. When your internal team logs off for the day, they are often just getting started. So, in theory, you could have development teams working for you, around the clock.
Eliminating costs and administration — With internal hires, there's paperwork. Performance reviews. HR procedures. Often healthcare benefits and parental leaves. And all these things are important for your long-term staffers. But with offshoring, all that administrative work and expense is eliminated entirely. You simply pick your talent, incorporate them into your workflow, and pay one fee every month. Nothing could be easier.

Faster Recruiting — Hiring for an internal position can slow down your development by three to six months, once you factor in the time it takes to approve a job description, get budget approval for the hire, post it for the allotted time, sift through resumes, do interviews, onboard and train an employee.

When you're working with an offshoring firm, you can have your development team assembled in just days. In fact, at ProCoders, we can usually have your new offshored team assembled for you in two days to two weeks.
Main Steps to Outsource Your Software Development: Our Advice
Hiring an offshoring company to work with you is actually a very simple process, one that simply requires you to find a good offshoring company, choose the right vetted developers, and begin working.
But clear communications and objectives, we've found, are the key to realizing the true benefits offshore software development can offer. Our advice? Do these key things, before you begin working with an offshore software development partner:
Clearly outline your needs — What skills/programs/frameworks do your outsourced staffers need to have? What level of experience would you prefer? Examine the projects you need to be done, and lay this out specifically. If you don't know the answer to this question, consider paying your offshore partner to help you ascertain these things and develop an action plan.

Establish your budget — Once you know the number, your offshoring partner can help you configure your team in such a way that you are getting the most help for your money.

Do Your Homework — Scour review sites to see what kind of ratings the offshoring company receives. Ask for former clients you can call to hear their opinions directly. This is an important step. After all, the right offshoring partner can be a resource to your company for a long time.
Get our clients' contacts to discuss their experience with us!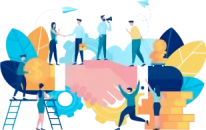 Determine Your Management Process — Would you prefer to manage your offshored talent directly? Or do you need to have project managers/senior engineers that manage the daily planning and direction themselves? Hire the company that is set up to work the way you need to work.
Conclusion
As you can see, the advantages of offshore software development are significant and growing every day. With competition for top IT talent raging the world over, offshore IT consulting can be your project's cost-cutting, time-saving savior.
The key is preparation, knowing what you want, and setting the right management structures in place to welcome your new offshored resources with open arms. At ProCoders, we'd love to show you how outsourcing can benefit your company. Contact us today for a free consultation!
Let's schedule a call to discuss all your needs!