Nearshore Software Development in Central Europe to-do Guide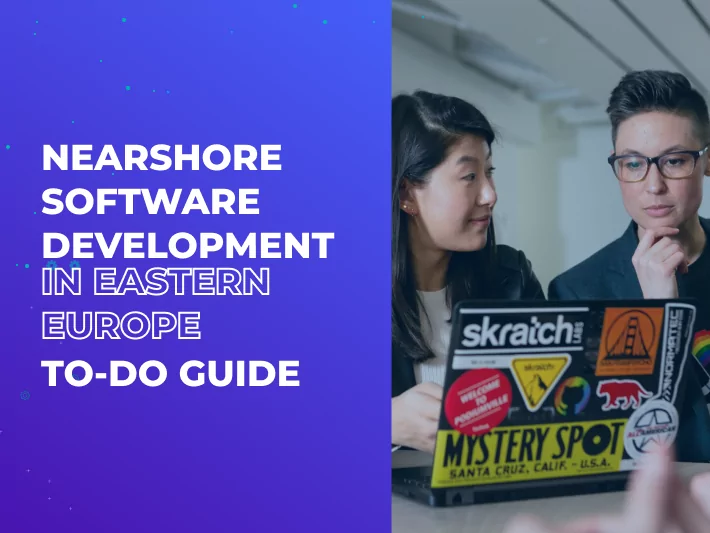 The key idea of this article is to make you understand how your business can profit from nearshoring development to Central Europe as well as approaches to avoid risks so that such a partnership will be profitable. Startup leaders are always about speedy but efficient delivery processes and the records of success among Central Europe developers stands as a testimonial.
Also, many business leaders might ask, why Central Europe? In this article, you will discover the edge that developers and dev shops from Central Europe have over other regions. It is a really friendly region to gain industrial expertise and top-rated developers for a fraction of the cost due to lower taxes and focused budgets.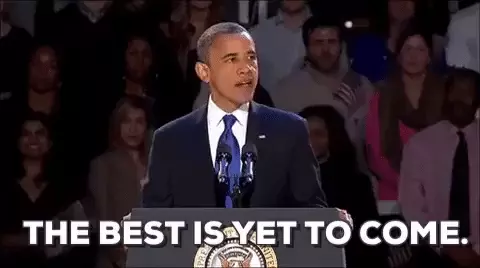 Nearshoring Software Development trends 2022
More companies outsource software development and technical services because it helps them cut costs for projects, IT services, and application development. Nearshoring trends Europe shows that Central European IT companies reduce costs by 40-50%.
Mainly, nearshoring communities for software development in Central Europe are fast-growing globally. Clutch shows that Central Europe has over 2,500 IT outsourcing companies. Why are companies moving to Central Europe? This is answered next.
Business Profits of Nearshore Software Development in Central Europe
Nearshoring Europe holds a great chance for businesses to save and significantly increase profits by outsourcing software development to the nearshore region. There are several reports on how companies have benefited from this region.
High quality
Nearshore software development Europe agencies provide top-notch staff augmentation for tech startups and SMBs services. They have professional teams of developers equipped meet clients' requirements. ProCoders develops high-quality software products from Central Europe through a sophisticated development workflow, security and business responsibility, solution delivery, strict adherence to deadlines, and applying our industrial experience.
Ease of Collaboration
Ease of Collaboration refers to providing legal insurance and security for your project as well as applying international development standards. Collaboration is also eased when there are no hidden costs and there is an advanced workflow. In addition, you get experienced project managers, quality assurance specialists, business analysts, and talent hunters specialized in creating an effective environment for the best collaboration.
Better Communication
Central European culture adopts a firm business approach in communications, smoothing any time differences that may exist by applying workflow transparency and ensuring that the latest code versions are always online. Besides, Central European developers are fluent in English and have recorded success working on projects worldwide.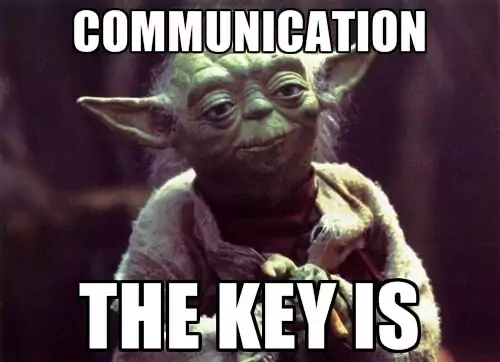 Better Scalability
When choosing nearshore development, you pay for the services you need as you go, without paying for regular maintenance and support of hired employees. If necessary, you can always increase or reduce the team size without difficulty.
Reasonable Costs Per Hour
Many companies look for outsourcing options to gain from the lower prices and delivery speed. Countries like Poland and Estonia are listed as part of the most affordable countries to outsource software development projects, with a profitable balance of rates and solutions' quality.
Top Destinations for Nearshore Software Development in Central Europe
Choosing the best location to outsource app development can be difficult. Thousands of software houses across Central Europe now provide state-of-the-art solutions on an affordable budget. While each project has different requirements, certain countries in Central Europe have become the go-to destinations for nearshore software development.
Estonia
Estonia has been a favorite destination for companies looking to gain from the European IT outsourcing market. Estonia was one of the first countries in Europe to offer e-Residency, which allows non-Estonians to set up a company in this country. The whole process can be completed online and by using a digital ID.
This program has helped hundreds of startups grow. The other reason why Estonia is an attractive outsourcing destination is its solid educational system, particularly in software development and technology. Estonia might not be a big country, but the evidence shows the government is working hard towards innovation.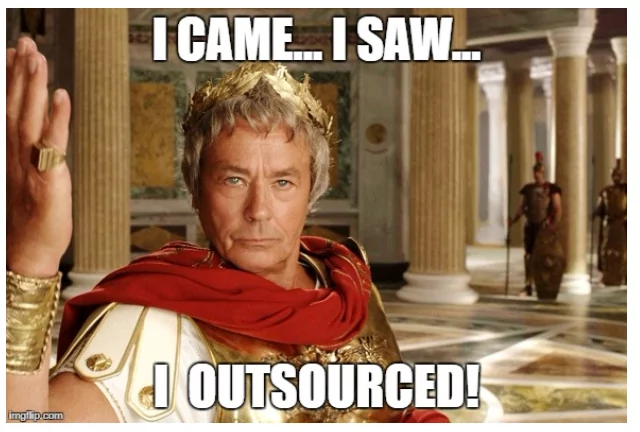 Poland
Poland is home to several IT specialists working for thousands of IT companies specializing in nearshore software development. The country's main strengths include strong English skills and good technical expertise for Central European outsourcing.
Bulgaria
Bulgaria is one of the largest it nearshore Europe emerging markets for tech products. Companies there have access to top talent coming from local universities with specializations in computer science or information technology.
Slovakia
Slovakia is an obvious choice for outsourcing software development. The country is culturally diverse while still maintaining the stability that investors look for. Clearly, the strength of Slovakia in software development is well-established even though emerging.
Hungary
Hungary is one of the pioneers of Central European outsourcing, as some IT companies have been operating there since the 1990s. Budapest is home to one of Central Europe's largest developer pools, making it a top destination for outsourcing software development projects.
Rates for Nearshore Software Development Services in Central Europe
Nearshore Software Outsourcing is a great way to start a business in Central Europe. Costs are relatively low compared to others. Also, you can easily find qualified professionals. This section provides information on rates for software development services in Central Europe. The following rates, annual developers' salaries, are culled from salaryexpert.com.
| | | | |
| --- | --- | --- | --- |
| Countries | Junior | Mid-level | Senior |
| Estonia | $42,196 | $74,166 | $91,228 |
| Poland | $43,239 | $81,102 | $95,857 |
| Germany | $63,571 | $90,966 | $112,994 |
| Switzerland | $78,960 | $113,293 | $140,335 |
| Hungary | $40,337 | $61,059 | $85,145 |
Will Your Business gain from Nearshoring in Central Europe?
Nearshoring in Europe is the new cool thing. You might have heard of the benefits, and you're aware that outsourcing is booming in countries like Poland, Estonia and Hungary, but are you sure your company will gain from Nearshoring in Central Europe? Before you hire remote developers via nearshoring, this section highlights how nearshoring can help your business regardless of the stage of development.
Startup MVP
The main objective of an MVP is to collect feedback from users and analyze it to make product changes, if necessary. The MVP should be released quickly and efficiently — this is where nearshore software development Central Europe companies. By outsourcing some or all of the work, you can significantly reduce your time-to-market and save money on hiring staff.
Startups at pre-seed and seed rounds
If you've already tested your MVP and looking to raise money for further development, you should seek a software development company to scale your idea. Nearshoring helps you find developers for startup, giving you immediate access to a massive talent pool with low employee costs. This enables flexibility in technology — opt for product fit instead of settling for what's available locally.
Small and Medium-Scale Businesses
Some SMBs may struggle with various challenges because they don't want to have additional staff costs, while others might lack knowledge about dealing with these challenges effectively. Nearshoring companies can help you build software products while maintaining high-quality standards and using the latest technologies best suited for your needs.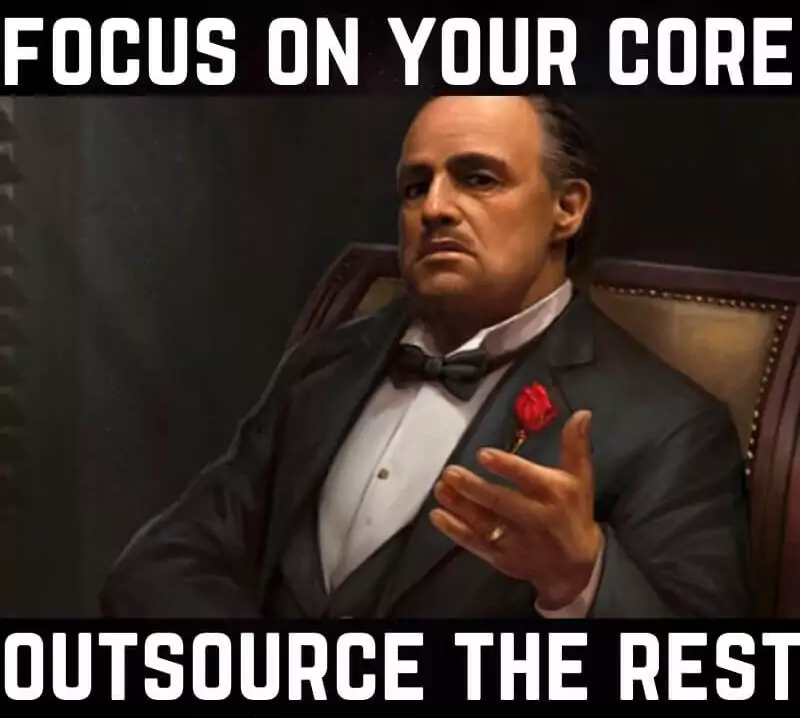 Large enterprises
Large companies with a global presence who want software development done faster and more efficiently don't often like to use outsourcing because they consider it not secure enough for their process. However, they can tap into outsourcing through an offshore research and development team as well as when they need a very narrow expertise for a one-time task.
Aspects that Influence Nearshore Software Development Quality
From the nearshore software development market, a very familiar question keeps popping up: what will be the crucial factors that guarantee a successful project? How can we choose the proper scope and establish control measures to prevent project failure during remote collaboration?
Cultural expectations
Central European nearshore teams have learned how to effectively deal with these cultural gaps. Moreover, it has been proven that there are several areas where cultural similarities can support cooperation with nearshore clients in areas of business values (punctuality, time management, reliability) and working ethics (risk aversion, willingness to take responsibility for their actions).
Let's check which developer fits you!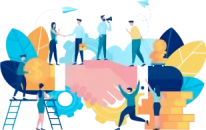 Educational systems
Central European countries have always been focused on developing their education systems. This spills over into a very efficient IT talent-building system. In addition, there is the part of exposure to online courses of international standard, as well as experience with worldwide corporations that makes great impact on the developers' level and professional abilities.
Soft skills
One essential factor that determines the quality of an offshore software development company is its developers' soft skills, particularly as you try to hire app developers. This includes problem-solving skills and critical thinking, interpersonal skills, self-awareness, accountability, time management, emotional intelligence.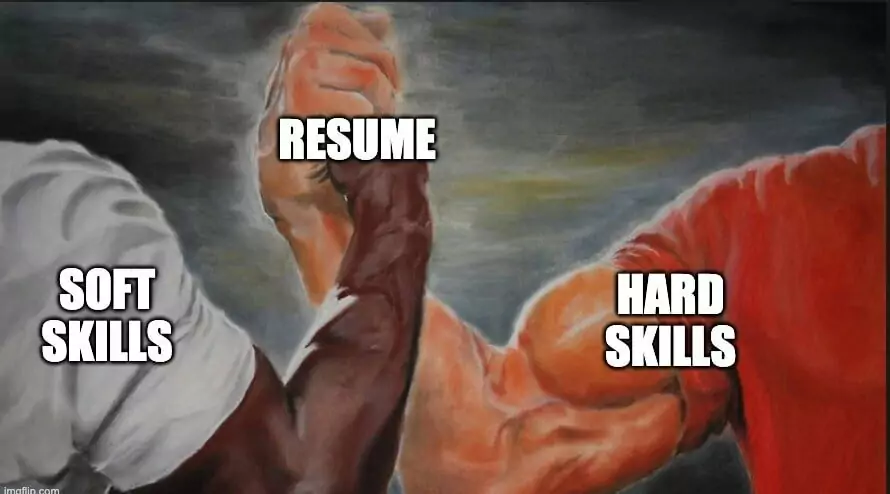 Moreover, they must be motivated and involved in their work to deliver top-notch results. The mindset is also crucial because developers who want to learn new technologies as well as improve their skills are more valuable than those who only want a stable job and are not interested in furthering their careers.
Experience and IT community
Central Europe, perhaps the most globally prominent IT outsourcing destination, with a steadily growing number of IT specialists. The area is now a hub of skilled developers who may adapt to unique requirements quickly after onboarding a new project. Central European countries have significant communities with many specialized meetups, conferences, educational courses, etc.
Legal environment
Talking about the legal environment, we mean law regulations and business practices that directly affect the IT industry. Most Central European countries are EU members. The countries have signed many international treaties that make their business laws more transparent, predictable, and reliable for foreign investors.
How Procoders Could Help with Nearshore Software Development?
At ProCoders, we have 3 main work models:
Discovery phase
This one is an especially valuable one for startups. Usually, they have budget limits, somewhere between $50.000 and 60.000. For a startup's development plan, a clear vision of its future project is essential. So, it's better to pay from $5.000 to $15.000 on top for the Discovery phase to make a very detailed plan for your future project. This way you'll be sure, that you have all resources (people and money) you'll need to make a working product. Or maybe you will find out that your budget is too small for your idea. But you'll know it before you spend the whole of your budget and still got nothing!
Let's schedule a call to start a Discovery Phase for your project!
After the discovery phase, you may decide to make MVP first. This will be a working app that you can show to your investors to gain more money. Example: Dryft. We made the discovery phase for this project and MVP;
Staff augmentation
This work model suits best for ongoing projects, but sometime can be good for startups too. The main idea is that you already have tech lead and working team, you just have less "hands" that you need. Example: HANDLE. We provide some great developers for this project.
Dedicated team
This option is great for startups (after the discovery phase) and enterprises that want to update some parts of the project, but the human resources they have are not enough. They don't need a permanent employers for this task, just have work done. Example: Quarts Network.
Actually, it all depends on the clients. If you know what you want to build but you have no plan for it – the discovery phase is your solution. After it, you may want to hire a dedicated team. If you have an already working team but need some more developers – staff augmentation is your best choice.
Find out how the Outstaffing model fits you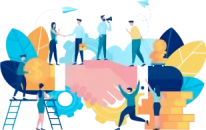 Currently, our area of expertise cuts across the following tech stacks and industries:
Tech Stack:
Frontend: Angular, React, Vue
Backend: Node.js, PHP/Laravel/Symfony, Ruby on Rails
Mobile: React Native, Flutter, Ionic
Cloud development: AWS, Google Cloud Platform, Firebase
Industries:
Logistics
Online Education
Social Network
Retail
IoT
SaaS
Document Management Systems/CMS
One of our prominent nearshore development projects was executed for SDCN, a company that serves as an Uber for trucks. We helped them migrate from an old PHP version to a more updated approach and built an online payment from the scratch. We provided a dedicated team from the discovery phase which worked with Angular, Laravel, MySQL, Stripe, and Flutter.
By working with ProCoders, we saved them 6 months in the search for developers and we raised their user base by 10% through a faster, more responsive app. Also, by migrating the previously manual payment system to an online approach, we optimised the operations efficiency for the company.
F. A. Q.
Are there hidden costs in nearshore development models?
The hidden fees of nearshore development models come from vendors over-promising and under-delivering on their capabilities or lack of capacity to fulfill all aspects of your project requirements. This is particularly true for delivering software products or solutions that require specialized skill sets or highly-experienced resources. However, you can choose a trustworthy partner by considering their track record.
When Estonia is the best choice for nearshore development?
You should consider Estonia for development outsourcing when you need top-notch English-speaking developers at a reasonable price and when you need to urgently expand your team. Also, a time-zone of +/- 7 hours GMT works well for most Estonian developers. Not to mention that nearshoring development to Estonia allows you to easily have a live meeting with your dedicated dev team due to shorter travel distances.
What are the key risks with nearshore development services?
First, there's communication. Even though nearshore developers are based in the same time zone, they might have different schedules than you. Second, cultural differences can create friction. You might have different expectations regarding punctuality or communication styles, for example. Third, not all countries offer the same infrastructure and technology access level. Fourth, project security might be a challenge due to miscommunication and files getting lost in transmission. However, ProCoders is a reliable partner with excellent service delivery.
Conclusion: Key Takeaways
Nearshore software development Europe agencies provide top-notch staff augmentation for tech startups and SMBs services.
Estonia has been a favorite destination for companies looking to gain from the European IT outsourcing market. Estonia might not be a big country, but the evidence shows the government is working hard towards innovation.
Nearshoring helps you find developers for startup, giving you immediate access to a massive talent pool with low employee costs.
Central Europe perhaps the most globally prominent IT outsourcing destination, with a steadily growing number of IT specialists.
Let's schedule a call to discuss all your needs!