How to Be Satisfied with Outsource App Development?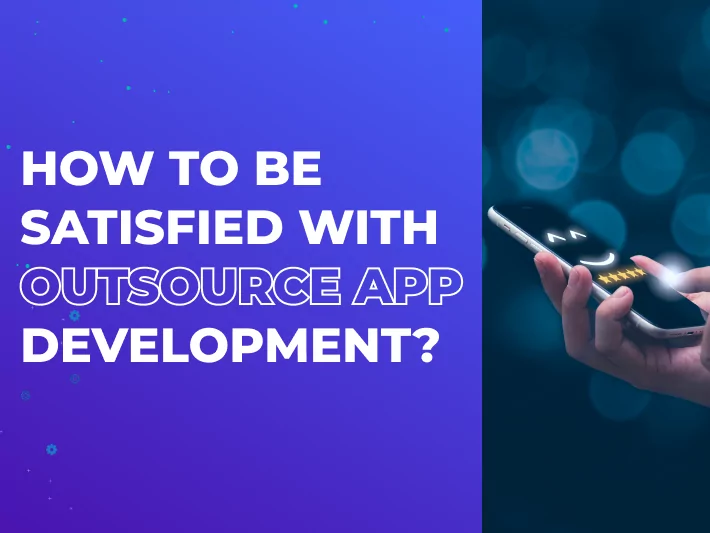 Today we live in a fast-paced digital age when a person's entire world can fit in a pocket – smartphones can perform almost any function and have long replaced computers and tablets. More than 3.6 billion people are using smartphones daily and the numbers are rapidly growing with a whopping 4.6 billion users projected by 2023.
Along with the transition to smartphones as the new technological vehicle, there has been a significant shift in mobile app development – for one, you can now outsource app development. But more importantly, now they not only perform an entertainment function but can also replace websites and even real-life features. It seems like mobile apps are conquering all spheres of our lives, and it is essential that companies and business representatives do not miss the opportunity to extend their area of influence.
There is a question, though, of how one should approach the process of creating an app. There are two main directions: to create an app "in-house" (or "insource", however you like), meaning using specialists that are already working for the company or outsource mobile app development – meaning delegating the project to the external workforce.
Outsourcing as a tool has recently become more popular and there are plenty of reasons why companies consider it to be a successful strategy. Here we would like to discuss why you should opt for outsourcing and how to outsource mobile app development effectively.
Why Should You Outsource App Development?
Let's get this straight, although outsourcing is extremely handy, there are some instances when using your company's resources is simply more convenient. Shakespearian question "To Outsource, or Not To Outsource" comes down to your internal capabilities at the moment and the particular needs of your company.
One-time projects, such as creating an app, usually go well with outsourcing, while non-core functions that have to be maintained constantly and thoroughly may require a designated department. In our case, when you are thinking about application development outsourcing is the most rational thing to do. It is fruitless to expect even a large company with sizeable staff to provide the full range of flawlessly executed IT services.
Niche expertise within arm's reach
For one, outsourcing (an) app means hiring a team of professionals who know what they are doing. Despite being the talk of the town, mobile apps are still somewhat of an unknown territory for many companies due to the rapid pace of change in the industry. Talent accessibility is ever so important and hiring rare specialists makes no sense for one-time projects when you can outsource mobile developer that offers on-demand engineers.
Mobile app development outsourcing companies usually employ designers, developers, and testers with extensive experience in this particular field, so you can rest assured of a high-quality final product whether it is an Android or iOS app. However, sometimes simply having skills is not enough – you also need to know how to apply them in a particular industry.
Let's check which developer fits you!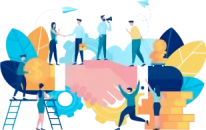 At ProCoders, for instance, we deal with very specific and clear-cut requests, like creating an IoT app for an American distilling company or developing software for a medical equipment seller. In a relatively short span of time, our team was able to immerse themselves in new areas of work and apply their top-notch code experience to create a wonderful and high-class product.
At ProCoders we work closely with Flutter, React Native and Ionic, and are capable to attune to your particular industry without any problems. And when we are speaking about the recipe for success, there is nothing better than a well-blended team of "in-house" staff who know the business from inside and outsource app developers who can deliver results.
Sometimes it's really all about "Time is Money"
With outsourcing, you really can have the best of both worlds – quality and speed. Delegating a task to an outsource mobile developer allows you to spend more time concentrating on the core functions of the company. And while your staff is working, a highly seasoned team of outsource app developers is working as well – all for your benefit!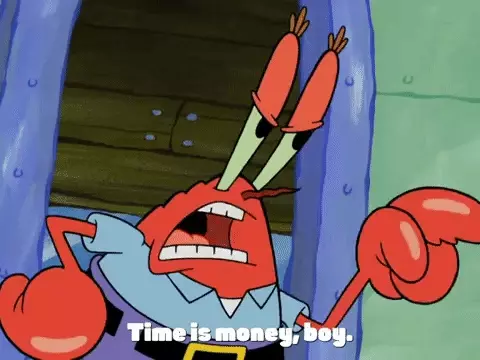 After all, the work is contract-bound, so outsource developers will deliver the results on time. That way you are also minimizing the backlog risks which are harder to avoid while "in-housing".
Avoiding costs at all cost
There are several ways to cost-cutting while outsourcing app development. Not only you are getting access to a high-skilled workforce, but also to all the equipment needed for their work which means no office-related costs. And as if this is not enough, you can also combine outsourcing with offshoring by hiring specialists from Eastern Europe or India since the cost to hire an app developer there is lower and the supply in their respective labor markets now is at an all-time high.
The staggering five-fold difference between North America and Eastern Europe and almost seven-fold – between North America and Asia – should once and for all settle the question of the financial benefit of outsourcing (and offshoring!) mobile app development.
Get Ukrainian IT salaries annual report
Outsourcing app development is proving to be more cost-effective, especially for SMEs. Imagine you decided to produce an app "in-house" without application development outsourcing. That would require acquiring all necessary resources (including manpower) and significant capital investments. Not everyone can afford it, but fortunately, mobile app development outsourcing companies exist to alleviate the financial burden and increase overall effectiveness.
Outsourcing App Development Risks
But it's not that simple either. If you want to outsource mobile app development there are some risks and you need to keep them in mind when deciding the direction your company is going. They are mostly manageable but it is only wise to pay closer attention as they might be a "make or break" for some managers and ruin the overall experience.
Lack of control
You will certainly set the framework and provide directions regarding what you want to achieve, but the majority of the process will be beyond your control. This is what you have to deal with when using a contractor instead of your employee. How to outsource app development when you are a little bit of a control freak and the thought of giving up even the littlest ounce of control makes you dizzy?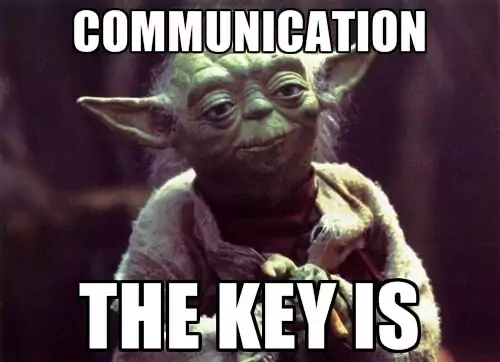 Communication is key, but you need to reach an understanding before going into collaboration. Decide on methods and frequency of communication with a project manager from a mobile app development outsourcing company and keep in touch as often as you need – weekly or even daily. Here at ProCoders, we acknowledge this problem and assign a project manager to every client in order to keep you up to date every step of the way.
Sensitive information shall not pass
Involving a third party is always risky, but especially when said party gets to work with sensitive information you might not want to get out. When you are outsourcing app development working with outsiders is inevitable. Because a successful app must include all ins and outs of a business process, your outsourcing partner might need to access confidential data.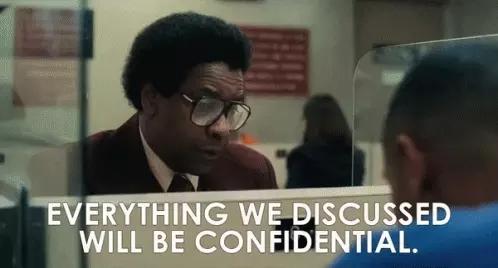 To minimize the risk of leakage you need to work with reputable outsourcing companies with an outstanding reputation and draw up a strong non-disclosure contract. Better safe than sorry!
Houston we have a communication problem
Communication problems may stem from different sources, but there is no doubt that outsourcing or offshoring sometimes is at the very root of them. Communication between client and contractor may result in mismatched expectations when the product is different from what the client had hoped for.
Usually, that happens when the requirements are either ill-defined or poorly understood. To keep that from happening both sides need to communicate with as much transparency as possible. The client needs to establish guidelines from the beginning and have a clear scope of what is needed to be achieved.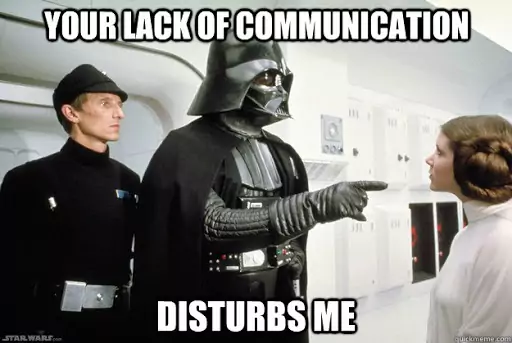 Communication problems also include language barriers, notably with offshoring. This problem can be easily eradicated by using English as the universal language – outsource app developers in Eastern Europe, for example, usually take English courses at the university level for several years so their skill allows communicating without any problems.
Steps to Outsource App Development
Now that you are aware of all risks and opportunities, you can make a well-considered decision based on your capabilities and needs. In case you're wondering how to outsource mobile app development using all of the abovementioned benefits, here are some steps you can take.
Step 1. Create an outline of your project
…and make it as comprehensive as possible. To avoid communication mishaps, you need to convey your ideas. In particular, because you are working with outsource app developers and not your employees. We suggest you answer the following questions:
What is the main aim of your app?
Who is the target audience?
What functions and features do you want it to have?
What problem should this app solve for your potential users?
Do you want to build an Android app or an iOS app? Maybe both?
What core values of the company you want to incorporate into this app?
What is your budget? (an approximate estimate will suffice)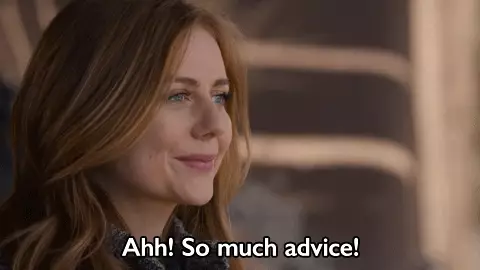 Note, that when you outsource app development the costs are usually borne by the company. You can even extend the research by thinking about aesthetics and usability but those things usually come up much later in the process and it is easier to discuss it further along the line. As a result, you should have a solid outline and a clear direction. Businesses that have a lack thereof may pander to outsource mobile developers and lose their vision.
Knowing that this step is of utmost importance, at ProCoders we even have a separate service called the "Discovery phase" where we interview our clients and help them come up with a highly detailed roadmap of app development. Everything from a general idea to a comprehensive schedule will be put together by a team of capable and competent developers.
Let's schedule a call to start a Discovery Phase for your project!
Step 2. Decide who you want to work with: a mobile app development outsourcing company or a freelance developer?
The question of who you want to work with is no less important than how to outsource app development itself. Freelancers are usually cheaper than most development companies and the communication process is simplified because in this case, your project manager is your project contractor.
However, outsourcing companies can offer you a whole team of seasoned mobile developers, the process itself is formalized and so is everything else including costs, documents, the scope of work, etc. Companies may seem less flexible (although this is a common misconception), but freelancers can't provide guarantees and generally, they have narrow specializations. Your choice will depend entirely on the specific requirements you have for the app you're creating.
Step 3. Choose your fighter: where to outsource….
When it comes to location, there are three application development outsourcing models: onshore, nearshore, and offshore. 2020 and 2021 made it clear that remote working is as effective in this day and age as ever so you might consider offshoring as your location priority. The most popular countries for this are Ukraine, China, India, Mexico, and Poland.
In Eastern Europe, you can outsource professional mobile app developers for lower rates without compromising the quality of the final product (on the contrary in Asia the quality may vary drastically). Eastern Europe, Ukraine in particular, is also known for its IT developer's density – 1.3 developers per 100 people.
Another competitive advantage Ukraine has to offer is a western-like mentality that won't cause any misunderstandings regarding cultural code and cultural differences. And, as previously mentioned, we can't underestimate the importance of language fluency. Especially when you want to outsource mobile app development.
Here at ProCoders, all our developers and project managers communicate without barriers and it facilitates the work greatly.
…and how much it costs
The easiest way to calculate the cost of developing a mobile app is to estimate the number of hours needed to create every single feature for your app and then multiply it by the hourly rate of your developers of choice.
We've already touched upon this topic, so you are aware of the average hourly rates of the regions, with North America and Western Europe topping the list of the most expensive developers out there. If you are on a budget, you might consider offshoring as your best format for application development outsourcing.
A common misconception about offshoring is the "quality vs price" debate, but we think it has become obsolete a long time ago. You don't have to choose between quality and low price, you can safely have both – it's a matter of seeking an appropriate candidate for your needs. There are plenty of mobile app development outsourcing companies that can provide you with excellent services.
And if you are thinking about how to outsource mobile app development with all possible perks – offshoring in Eastern Europe might be the option you'd want to consider. Among the countries of Eastern Europe, Ukraine is typically preferred for IT outsourcing, since it can provide skilled manpower at an affordable price. So in reality, when you take it all into account, there are hardly any disadvantages to that at all.
Step 4. Research the market
The market in 2022 has plenty to offer. However, it is both a gift and a curse since you have to find "The One" – the perfect outsourcing partner for the job. The task is challenging, but if you are determined to outsource mobile developer that is qualified and professional, you have to spend some time on the Internet.
We would suggest checking out Upwork, Golance, Clutch, or GoodFirms – a nice starting point to look for mobile app development outsourcing companies. They also may offer some insight on how to outsource app development in 2022 and what trends are reigning in the market right now. Here you need to consider the next factors:
Skills
Budget
Location
Portfolio
Reviews
Make sure the company's profile on these sites contains complete and comprehensive information about their previous experience, specialization, client focus, and, preferably, approximate hourly rate. For reference, you can check our profiles on Clutch and Upwork. With the data provided on these resources, you can see whether the company is a fit even before contacting them and utilize your valuable time to the fullest.

When it comes to portfolio evaluation you need to assess whether the company's portfolio aligns with your requirements and preferences. By looking at the projects they've made in the past and also previous clients' reviews you can assume whether it's a hit or miss.
And there's a tip on how to outsource app development as successfully as you can: never settle for the first company you encounter. Always make sure you exhausted every possibility and opportunity and checked as many outsourcing development companies as you could.
Step 5. Conducting an interview
Now that you have a shortlist of all the potential candidates, it's time to interact with them. The trick is that you need to ask the right questions and pay attention to even minute details. Remember, when you outsource any type of work – including mobile app development – it's all about efficiency.
An interview is not only about learning whether a person can code (but it certainly won't hurt to give a technical task before putting out a contract or outsourcing app straightaway) it's also about interpersonal communication. Take note if your potential partner took his time and sent you a personalized message, showing that he familiarized himself with your business and is eager to work with you. Use this opportunity to request some additional information if needed.
Step 6. Make it work
Now that you are hooked with the perfect match, you simply need to make it work and obviously, we have a tip. Communicate with your partner regularly. Don't be shy and ask for app mock-ups or updates. First of all, because it's usually easier to fix things in the beginning, but secondly, you will feel more comfortable, especially if this is your first experience with application development outsourcing.
Conclusion
Hopefully, the question of how to outsource mobile app development now seems less daunting for you. When it comes to application development outsourcing is truly the most effective option, especially if you are an SME with limited resources.
Outsourcing is not a miracle drug or a cure-all in any way, as there are some risks you might want to consider, but in the end, they could be mitigated when working with pro experts in this area. Thankfully, at ProCoders we have a wide experience in app development and are ready to help our clients create a world-class product.
Let's schedule a call to discuss all your needs!