How to Hire Offshore Software Developers: Checklist for Startup Founders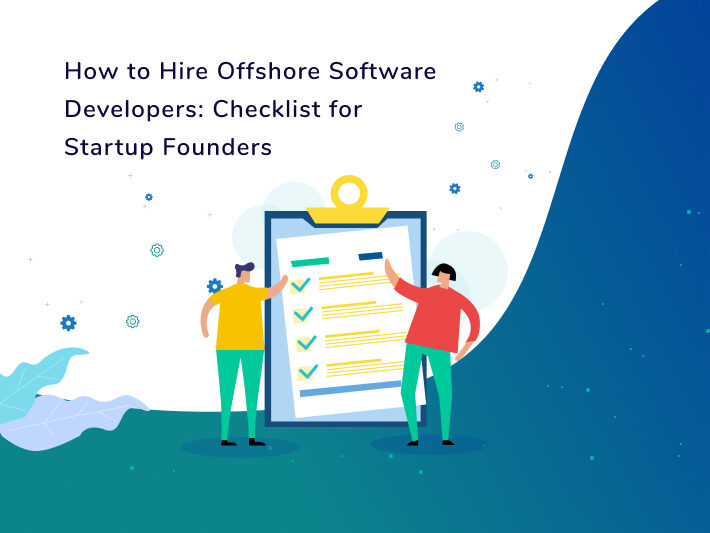 Introduction
By 2021, the IT outsourcing market is estimated to reach $413.7 billion, a drastic increase from the $66.52 recorded in 2019. Globally, there is an unprecedented adoption of outsourcing for IT projects, including software development. Many companies, particularly SMEs are massively pushing this, and many business leaders are already improving their knowledge on how to hire offshore software developers.
It is not hard to see why this is so, in light of the numerous benefits that outsourcing offers. However, this article is about how to outsource software development and specifically concerned with a model of outsourcing, which is offshoring. First of all, outsourcing is usually classified into three categories, using the distance parameter. Those are Onshoring, Nearshoring, and Offshoring.
| | | |
| --- | --- | --- |
| Onshoring | Nearshoring | Offshoring |
| This is outsourcing to another city within the same country. An instance is when a company in Seattle partners with freelance developers or a software agency located in New York. | Outsourcing to a different but nearby country. Say, a company in Israel outsources to Ukraine. | Outsourcing to a distant country, for example, when a US company outsources to Ukraine. |
Why Hire Offshore Developers for Your Startup?
The Offshoring model of outsourcing is associated with various risks such as time-zone and cultural differences hamper communication. However, the focus of this article is to show you how to hire an offshore development team and make offshoring work for you. But before that, we must explore the benefits associated with offshoring specifically.
Benefits of Offshore Software Development
The points below are the reasons many companies are turning to distant locations for their software needs. In other words, offshore software development benefits or why outsource software development?
Flexibility is one of the most majority reasons companies outsource software development. With offshoring, it is easy to add or remove developers from the team. In fact, you may not even need the whole team ready from the start of the project. Instead, you can bring in the professionals necessary at each stage of the process. Flexibility is an important factor in business success, and not less, software development.
Also, many companies augment their software development or IT teams by hiring a foreign professional to fill gaps in their team. For instance, if your team is missing a mobile developer and needs to build a mobile version of an application, you can easily contract that role to a distant country for the duration of the process. Offshore workers, since they require no extra training are ready to begin from the moment they have hired. So this helps to quickly get a project started without delay.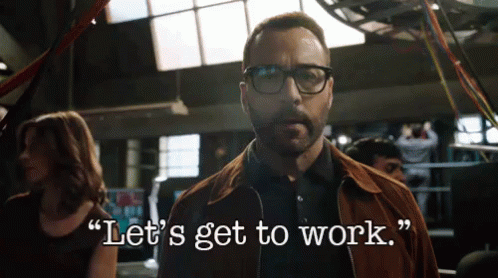 Another benefit of offshoring to a remote team, even if you already have an IT team in-house, is that it helps to keep your team focused on routine tasks. IT teams have to keep up with network issues, maintenance, cybersecurity, and so on. Outsourcing helps you take some load off your team. This shared responsibility is a win-win: high-quality software development plus excellent routine operations.
It helps to lower project costs. Anyone who has been involved in software development can testify to how costly it can be, particularly in hiring and onboarding experts as well as purchasing infrastructure of the project's needs. On the contrary, offshoring is cost-effective because it eliminates these. In addition, the cost in certain countries is much lower than in the West, yet the level of education and skills are the same. For instance, if you want to go with offshore software development Ukraine allows you to get a quality product for less.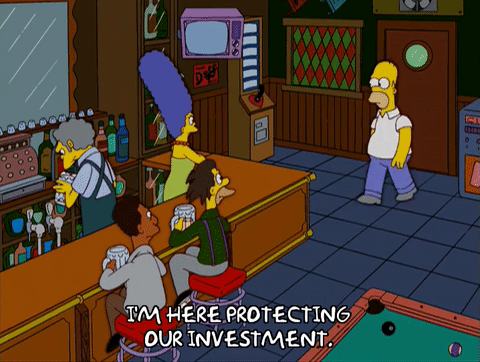 Offshoring brings fresh perspectives to the development process. If you are a company looking to expand globally, this is really important. The distant outlook of foreign professionals helps you to determine where your company stands when compared to global standards. For example, you can hire eCommerce developers to get access to their unique knowledge and experience.
Offshore Development Models
There are two main offshore software development models. They are project-based outsourcing and the specialist model. Understanding how to successfully outsource software development begins with identifying which model is perfect for your project.
Project-based outsourcing occurs when a client hires a team of developers for a short-term, one-off project. The purpose is geared towards swift delivery and the payment rate is usually fixed.
Many companies that lack in-house software developers usually hire remote programmer to fill the skills gap. This is called staff augmentation. The period can be short-term or long-term. While the dev shop supplies the developers, the client company hires a project manager or lead engineer/developer to oversee the process.
Next, let's consider the specific steps that you must take on how to outsource software development.
Where to Hire Offshore Developers?
The next stage is to find the right software professionals. You may choose to either hire an agency or hire individual developers separately before putting a team together. This takes a lot of due diligence.
One major factor you should consider is where to outsource software development. Asia and certain countries in Europe are the most popular destinations for offshore software development. Asia is more popular, and their developers charge less but note that this may mean a lesser work quality too.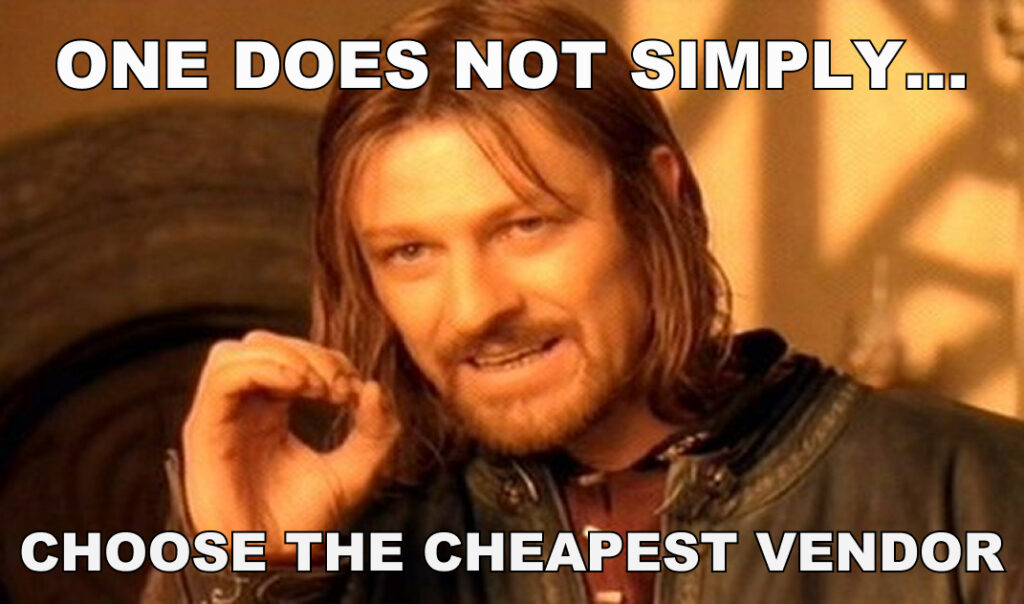 So be careful about this. It is not enough to find cheap service; the most important factor is the quality of delivery. That said. Some of the countries you may consider outsourcing or outstaffing to, include Ukraine, India, China, The Philippines, Vietnam, Mexico, etc.
Location is important because of cultural compatibility, which may affect communication. Many developers in the popular outsourcing locations don't or barely speak English. This does not make them less qualified, but consider how the communication gap might affect the project.
How to Hire Offshore Software Developers?
Define your needs and goals
First, you must know what you want to determine how to outsource your project. This is an obvious step, but many don't take it as seriously as they should. What kind of application do you want to build? What type of developers would you need? What skills must they have? What infrastructure does the project require? What's the expected time to market? What are the benchmarks for quality? How will you test the product? What's your proposed budget? How are you planning for contingencies?
Find out how the Outstaffing model fits you
If you want to successfully outsource software development, these and many more questions are that must be answered before setting out in search of developers. Your list of needs and goals must be as exhaustive as possible, comprising every conceivable aspect of the project. Also, you must be able to differentiate the necessary from the nice-to-have. In other words, set priorities. Every decision made at this point must give you a clearer picture of how you want the project/product to turn out. That informs how to hire offshore software developers.
Define your Budget
Of course, you can't hire a developer if their payment rates do not match your budget. When negotiating the cost of the project, ensure that the agency outlines the services and infrastructure covered by the total costs and the ones that are not.One major reason companies outsource is to take advantage of superior infrastructure in the outstaffing agency that they (the client) lack.
Therefore, the total price must include the cost of using the agency's infrastructure too. Beware that while you shouldn't go for the cheapest agency, expensiveness does not equal quality too. The amount that an agency is requesting must not just match the services they provide but also the value they deliver.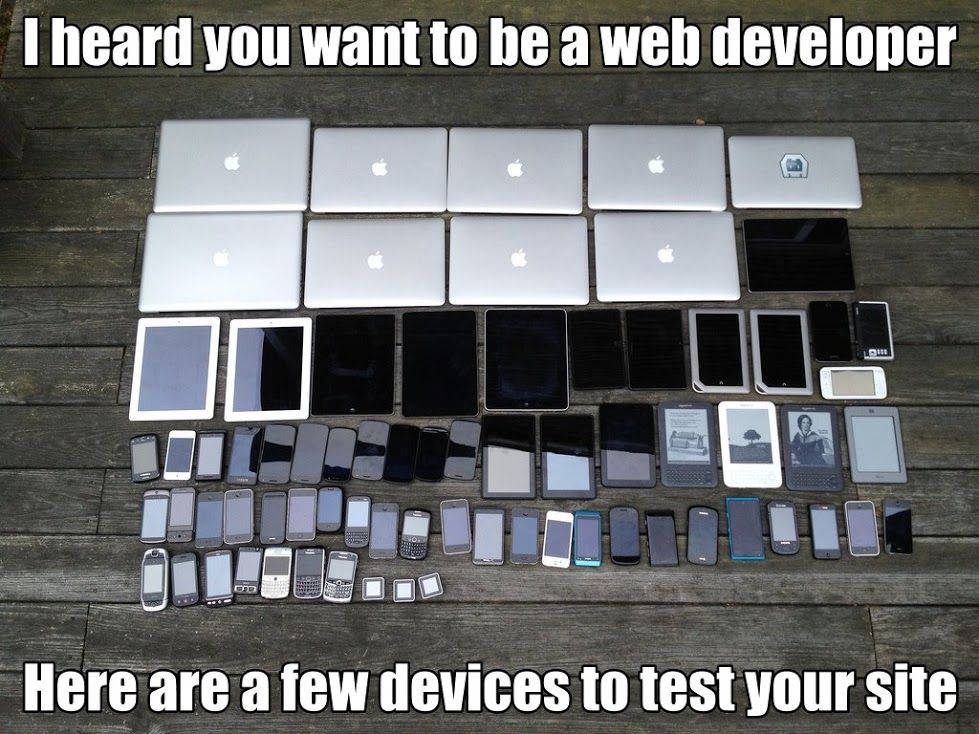 Reach Out to Preferred Developers
Once you have determined what your project would be like, how to outsource it and, which location you want to outsource to, it is time to identify the remote vendors that you think would fit your project. If it is an agency, visit their website to find a portfolio of past projects they have handled. For individual freelancers, request their resumes and personal portfolios too.
Factors you must consider include the following:
Skills: what skills do the developers possess? And what is their level of expertise? Though 'software developer' is often used as a generic term, there are different kinds of developers including web developer, mobile app developer, frontend or backend developer, Full Stack developer, DevOps developer, etc. Ensure that the skills of your vendor match the requirements of your project.
Experience: experience says a lot about one's problem-solving ability. The more experienced a developer is, the more varied the software problems they have faced, giving them an edge over someone who is merely skilled but not experienced. That is why people go for senior developers. If you are hiring an agency, you shouldn't focus on the age of the agency alone. Do due diligence to know if the members of their team are skilled and experienced.

Past Clients: of course, a developer's portfolio or resume would give information about clients they have worked within the past. Yet, it is not a stretch if you reach out to past clients to confirm if they are who they say they are. It is not enough to hire only a skilled and experienced developer; you must also seek to understand their approach to work, communication skills, relationship with clients, attention to details, time management, etc. You won't get honest information regarding this without talking to past clients.
Get our clients' contacts to discuss their experience with us!
Value: The underlying factor of all these considerations is compatibility which, in essence, means is the agency right for you? Therefore, even after finding out all the other points, you must also consider the value system of the agency. What principles do they hold important? And how do they align with your organization's?
Once you have these details and have selected your preferred agency then it is time to contact them for an interview.
Evaluate the Skillset
Nothing will tell you more about the ability of the developers you are hiring than a test. There are different ways to conduct assessments, as well as there are different tools. However, all have the same aim: to determine if the developer is worth their mettle.
How to Evaluate Candidates?
Questionnaires: one great advantage of questionnaires is that they don't necessarily test how a developer codes, but their approach to problem-solving. All software is built to solve a particular problem or meet a need. Beyond coding, a developer must be innovative and apt when faced with challenges.
Coding tests: coding tests allow you to assess the actual coding ability of the candidates. There are different tools you can use to conduct coding tests. Once the candidate is done, the code is analyzed, graded, and considered in the final decision. Coding tests often feature when hiring in-house workers, rather than offshore developers for a startup. Some companies may be unscrupulous, having candidates solve code problems for them under the guise of testing. So be wary that some may not accede it. That does not necessarily make them less qualified.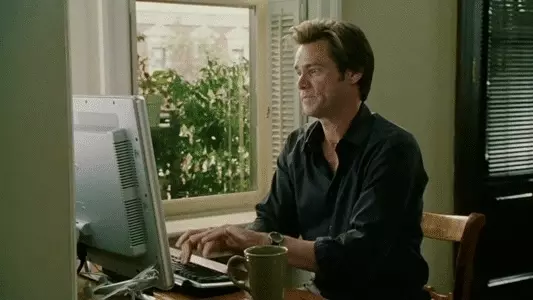 Work Review: developers might be reluctant towards having you take a look at source codes of their real works (not samples). Some of these source codes are tied up in legal contracts (discussed below) and they may be bound from sharing them. But what you can do is review apps that they have built. Basically, conduct a mini black-box (or functionality) test. This does not have to do with code. You only review the application to determine if all its UI components are functional.
Finalize Work Conditions and Legal Agreements
This is the last stage of the hiring process. At this point, you must have selected a developer/agency already. What you need to do now is to establish work conditions without ignoring the legal aspects. By hiring an offshore development team, you are giving out access to and knowledge of your business operations, some of which may be confidential.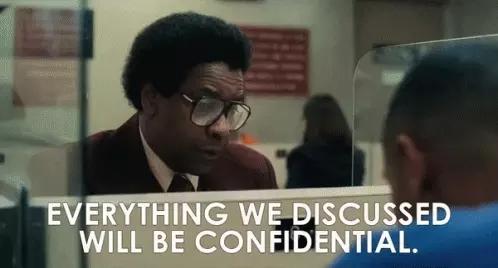 In building the application, the developer will have the software's source code as well as other important data and resources. Without a proper legal framework to prescribe the ownership, access to, use, and sharing of data, there may likely be regrets afterward. You certainly don't want that. Therefore, consider the following types of legal documents in your agreement.
Non-Disclosure Agreement: an NDA establishes the conditions for the use and sharing of sensitive and confidential information. It prevents the vendor from sharing such data (such as the source) code with any unauthorized party for a certain period.
Service Level Agreement: the SLA covers the entire scope of the project, the duties of the vendor, and the expectations of the client from the vendor. It includes details such as the service(s) to be provided, metrics for assessment, obligations, penalties for defaults, and so on.
Statement of Work: an SOW is like an SLA, but it is rather focused on the obligations on the part of the clients such as payments, testing, standards, and so on. Of course, these obligations are subject to the vendor meeting requirements on deliverables, milestones, and schedules.
Software Requirements Specification: this is the document that contains the technical details of the project. It envisions how the software is expected to run and function once fully developed. These specifications form the bases of the assessment and testing of the software when it's built.
Conclusion
Finally, to make offshoring work for you, you must be ready to treat it as a partnership. After all, the developers are not working for you, but rather with you. Therefore, you must hire offshore developers ready with plans on how to bridge communication gaps and ensure seamless progress of the project until completion.
During the execution of the project, adopt agile driven approaches including DDT (data-driven testing) and CI/CD (continuous integration and continuous delivery). That is how to hire an offshore development team.
One software development agency that strives to build a solid relationship with clients is ProCoders. Located in Ukraine, the heart of the world's offshore software development hub, ProCoders has a team of over 50 software engineers and developers who have a lot of experience working with startups on both outstaffing vs outsourcing work models.
Check developers availability