Staff Augmentation: Definition, Tips, Tricks, Advice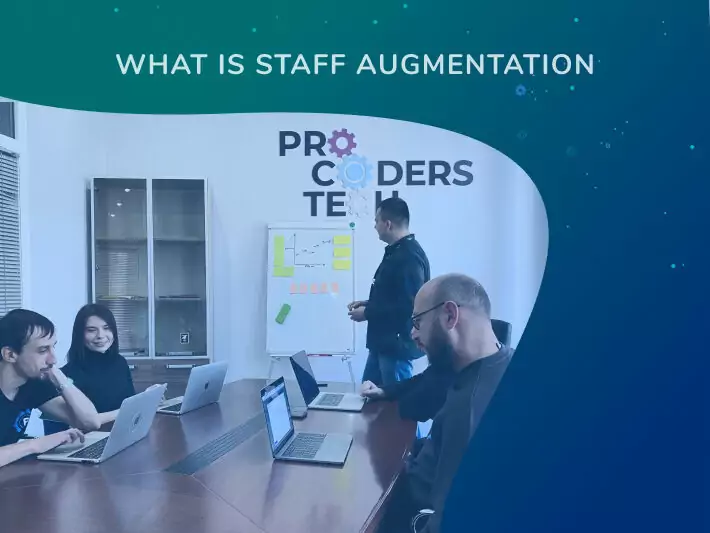 What is staff augmentation, and what can it mean to your IT development? We'll walk you through everything you need to know to take your web/mobile innovation to the next level.
For CIOs, it's a tale as old as time.
The daily running of an IT department is a series of putting out fires. Managing employee digital assets. Handling service tickets. Navigating and updating security protocols. Planning for future tech acquisitions. New offices opening. Old offices closing. Your staff has their hands full. In a world where companies are expected to continuously iterate new digital properties and applications, you need to find affordable ways to make your development resources go farther.
Enter staff augmentation — the tool startups and enterprise-level corporations alike are turning to for managing everything from new projects to large scale maintenance and revisions. But what does staff augmentation mean to your company, and how can you make it work for you?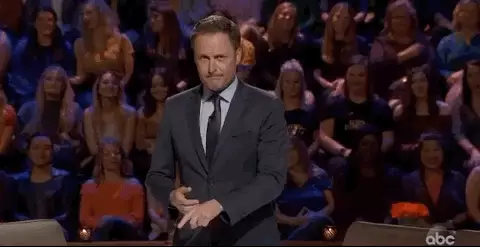 Read on, and we'll walk you through the tips, tricks and resources you need to successfully build your outsourced staff, and answer the question — what is staff augmentation going to look like for my organization?
What is the staff augmentation model?
Companies turn to augmenting their IT staff when they have more work to do than they have internal staff to complete it. Instead of facing the tight recruiting market in their home countries and hiring more internal staff, they instead turn to IT consulting vendors who can provide the staff members for them.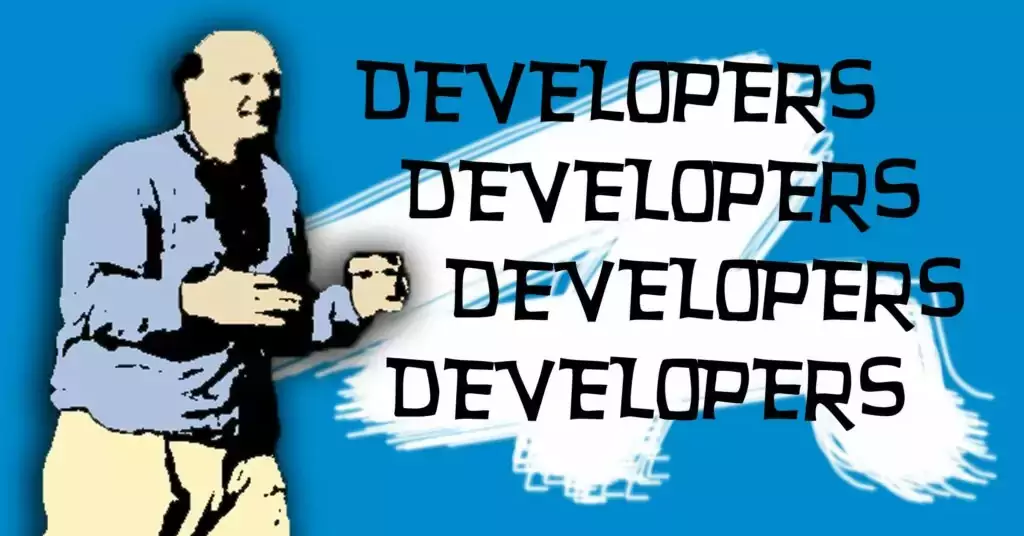 For instance, when a client doesn't know how to hire bi developers the consulting company finds and vets incoming candidates based on the client's needs, and hires them on (or pulls them from their existing staff). The client then pays the consulting company a fee for the use of that employee on their project or for more long-term arrangements. Companies can use consulting firms to hire:
Web designers
Web/mobile application developers
Software engineers
Quality Assurance Engineers
Frontend and/or Backend Developers
Full Stack Developers
How does the Staff Augmentation model work?
What does staff augmentation mean to the day-to-day functioning of your IT department? That very much depends on the type of consulting company you choose, and how they work.
At ProCoders, for instance, we select clients who wish to work with engineering talents directly. Staffers hired for your business are dedicated to you. You can direct your hire as if they are your own employee, plugging them in completely into your own project management systems. The staff augmentation meaning comes from how you define it.
Find out how the Outstaffing model fits you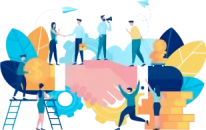 Here's how our system works:
We match coders to your job based on your needs and your budget
We show you a selection of viable options, usually within a day
You interview the choices, and select the team of developers (or just one engineer) for you
You work directly with the coders, as if they are your off-campus staff, handling daily direction, reporting, and project management
Clients are sent a monthly bill for the time used. This amount is negotiated beforehand, so there's never any unpleasant surprises
What types of Outsourcing Strategies Exist?
Here's where things can get a little confusing. When it comes to what staff augmentation means, it's not necessarily an umbrella term for every kind of IT consulting relationship. Yes, most kinds of IT consulting all "augment" your staff, if that's how you take your meaning of the definition. But the true staff augmentation definition is when you hire outsourced staff for the long term (more than 5 months).
These employees come on to your team and are indistinguishable from other members of your team, with the exception that they work off-site. They participate in your meetings. They are part of your overall department strategy and are listed on your project management dashboards.
But they are employees of your IT consultant, and therefore, not part of your human resources or benefits programs. You simply pay a fee for them every month, and your consulting company takes care of the rest.
So if you're looking for the staff augmentation meaning for your organization, it's not really found in a project. It's a much more long-term strategy for your company.
For companies that are looking for those long-term consulting relationships, there are a few ways to go about it, namely:
Hiring consultants nearby — Many companies prefer to work with IT consulting firms that are nearby, so the developers they hire can work at their offices, alongside their IT employees. Others won't need their outsourced developers onsite full time, but still prefer to be able to take face-to-face meetings. This type of staff augmentation definition works fine, so long as you can afford the local consulting rates, or even find the talent in a tight labor pool.
Nearshoring — If you're hiring your IT outsourcing company from within a one-hour time-zone difference radius of your home offices, you can define your staff augmentation strategy as "nearshored". The common time zone and language can make this an attractive option for a lot of clients. But again, finding and affording the talent is often the sticking point.
Offshoring — When you fully open yourself up to the option of offshoring, you'll find a huge variety of available development resources, often at a fraction of what you'd expect to pay in major European, North American, or Canadian cities. And don't assume your developers won't be able to speak English, or work for you within business hours. Many consulting organizations, ProCoders included, require English to be spoken by their staff. Many more will bend their work hours so there is adequate overlap between their available meeting times and yours.
e-Residency — If you want to expand your company abroad, but physically staying in your homeland is important to you, you may want to consider e-Residency as an option. Now many countries offer e-residency, Ukraine, for example, have very relaxed regulation, so you can run your business in Ukraine from anywhere in the world.
Benefits of Staff Augmentation Strategy
For the companies who've tried it, what does staff augmentation mean to their business? The benefits extend beyond the staff augmentation project, that's for certain. Here are some of the key benefits we've heard from clients that have worked with us at ProCoders. And we suspect they are the same benefits other companies have defined with staff augmentation. Let's break it down:
Available, high-quality talent — Fluent English and the certifications you need from your staff. That's what you can expect in the outsourcing market. While others are struggling to fill positions in their home markets, you could be assembling a dream team of experts in the precise areas you need — for half the price. In countries like Ukraine with so many IT graduates, you can have your pick of English-speaking, college-educated experts. When you choose staff augmentation, you don't have to settle for less.
Check developers availability
Scalability — Staff up. Staff down. Flex your outsourced team around big new development projects or redirect them to maintenance jobs. It's your team, to use as you see fit, without the administrative human resources challenges that come from having new internal staff.
Customization — When you have legacy hires in your IT department, you have to work around their skills and abilities. Not so with offshoring. You can augment your staff with the precise experts you need to handle upcoming work inflows.
Cost — This is one of the key areas where clients can benefit the most. While it may cost six figures or more for an annual developer salary in the US, developer contractors work for half that in emerging countries like Ukraine, Mexico, The Philippines, as well as many South American nations. Science can save a bundle here, making staff augmentation the very definition of good budget management. Just check business intelligence developer salary to spot the difference.
Get Ukrainian IT salaries annual report
Round-the-clock teamwork — If you choose a far-away development team for your next staff augmentation project, you may actually improve productivity. Why? Because while you're sleeping, your outsourced staff is working, and vice versa. It gives you the ability to work around the clock, without working your staff to the bone — a great strategy, especially in advance of big new application rollouts.
IT Staff Augmentation Model Disadvantages
Time Zone differences — As we mentioned before, this can be an advantage or a disadvantage, depending on how your outsourced firm handles the situation. If your staffers are only available to speak for a brief window each day, this can be problematic for the client. Be sure to be clear before you hire your outsourcing provider about what constitutes normal business hours for your team, in advance.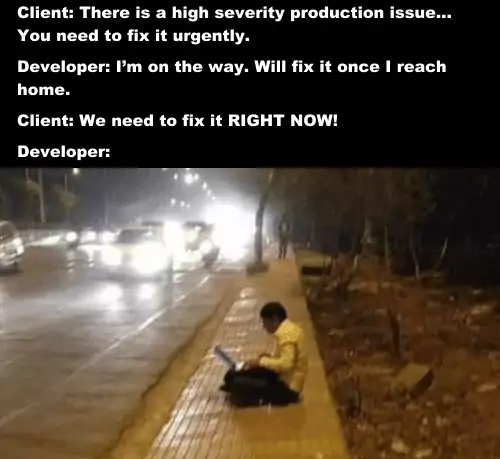 Lost in translation — How good is your outstaffed firm's command of English? How good is yours? Agreeing on languages spoken is key to the definition of your staff augmentation project. If your outstaffed team member can't read, write or speak the language well, your next project might be in jeopardy.
Poor connection to the team — Does your management style mesh well with your outstaffed team? Do you have an in-house person to manage all the technical points with staffers by itself? If not, are you ready to handle it? A bad team connection can be a management nightmare. Ensure you've talked through all the angles before you start.
Staff Augmentation Types
To find staff augmentation meaning for your organization, you have to sign off on how you would like it to work, day to day. And the meaning of "staff augmentation" can vary by definition for every company and every project.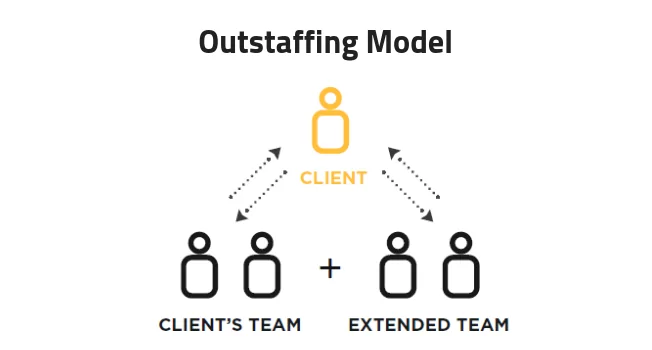 In general, we define staff augmentation as an arrangement between client and outsourcing company to provide IT services over the long term, and are billed in open-ended monthly retainers. The difference between outsourcing vs outstaffing is in how the work is administered:
Classic outsourcing — The perfect choice for a client who wants to hire dedicated software developers and be more "hands-off," outsourcing means you'll work directly with the project manager, not the developers. You'll still have dedicated developers at your disposal, but a PM manages the schedule, reporting and billing. It means there is no need in thinking about how to hire offshore software developers. Anyway, if you're not sure if it works for you learn more about outsourcing software development pros and cons.
Staff Augmentation — The more precise definition, this long term arrangement features your outstaffed members reporting directly to you, and operating much like your internal staff does. It's the right choice for technical and engaged leaders who need to give daily directives. Many people report this kind of arrangement is the best of both worlds. Allowing the staff augmentation definition to be customized to their business, without disturbing the day-to day-functioning of the department.
When does my business need Staff Augmentation Services?

Do you have ongoing development needs your staff just doesn't have time to fill? Do you have a major redesign of your company's digital assets coming up or the addition of a game-changing technology? Chances are, you're already overdue the kind of help you can find through your deadlines and free up your internal staff for the day to day tasks that keep your business running smoothly.
How to Choose the Right Vendor?
The secret to choosing the right IT consulting vendor is understanding your own needs. Ask yourself the hard questions, such as:
How important is it that my team be nearby?
How far does my budget need to stretch? Will I need to focus more on low-cost markets and consider Ukraine offshore development, so I can hire a larger number of developers?
Do I have the right staff on hand to manage the outsourced team, or will I need a managed services type arrangement?
Does this vendor have the right talent available to me, in the right combinations?
Can the firm ramp up on my project quickly, or will onboarding outsourced staffers cause delays?
How well is the firm reviewed by my peers and former/current clients? Are there clients' ratings from services like Clutch.co or GoodFirms.co that illuminate what the working environment is like there?
Get our clients' contacts to discuss their experience with us!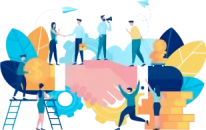 Tips and Tricks You Need to Know
To a company that's new to hiring outside help, what is staff augmentation, and what does it mean to your existing staff? How well the new staff augmentation hiring strategy is received comes down to how you define it.
We recommend a staff augmentation definition to your employees that is clear and reassuring. Explain exactly what the role of the additional staff will be, and how that will impact day to day operations, project reporting, a chain of command, and more. Emphasize that you don't plan on downsizing the number of people you employ on the company's direct payroll.
Also, take time to point out the advantages, showing them how staff augmentation could mean:
No more working nights and weekends on sudden deadlines
Ability to augment staff with capabilities currently not in-house
Ability to get work completed overnight or off-hours with offshore help
Less need to work over holidays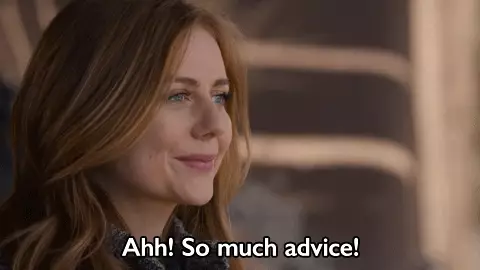 It's also important you define the staff augmentation meaning to the contract developers you hire. Before you begin any staff augmentation project, define:
The non-disclosure agreements they need to sign
Dates and times for regular check-ins
Gates, milestones and expectations
Chain of command expectations with your existing staff
How much access they have to your internal systems
Key performance indicators for their projects
Data collection policies for website/application users
ProCoders Approaches in Staff Augmentation Services
At ProCoders, we consider ourselves to be a full-service IT staff augmentation company (as opposed to a managed services provider). Providing direct service of a world-class coding staff is our priority, every day. When you work with us, you can expect:
Coders available with deep expertise in your industry vertical
The ability to hire for short or long-term assignments
Staff dedicated specifically to you, and your project
Programmers, designers, web developers and software engineers with the exact blend of certifications and skills that you need
Let's check which developer fits you!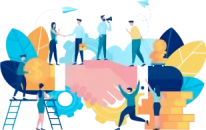 A balanced team that provides you with the maximum range of skills that maximizes your budget
Ukrainian-based coders who, because of the country's low cost of living, can be hired for approximately half the hourly rates you'd find in Western Europe, the US or Canada
Outsourced staff with excellent English skills in writing, reading, and speaking
Accommodation of your business hours, regardless of where you are in the world
And perhaps most important — the ability to work directly with your team developers (and not through an elaborate system of project managers and account executives)
Conclusion
So what does staff augmentation mean to your organization? The answer isn't so simple, and varies depends on the type and scale of project help needed at your company. If you do your homework before you begin your interviews, and give your staff augmentation firm a clear definition of the projects and their meaning for your business goals, you'll get your consulting arrangement up and running fast.
We'd love to help you evaluate what staff augmentation could mean to your future success. Contact us today, for a free consultation!
Let's schedule a call to discuss all your needs!