How to Hire Remote Developers [F.A.Q.]?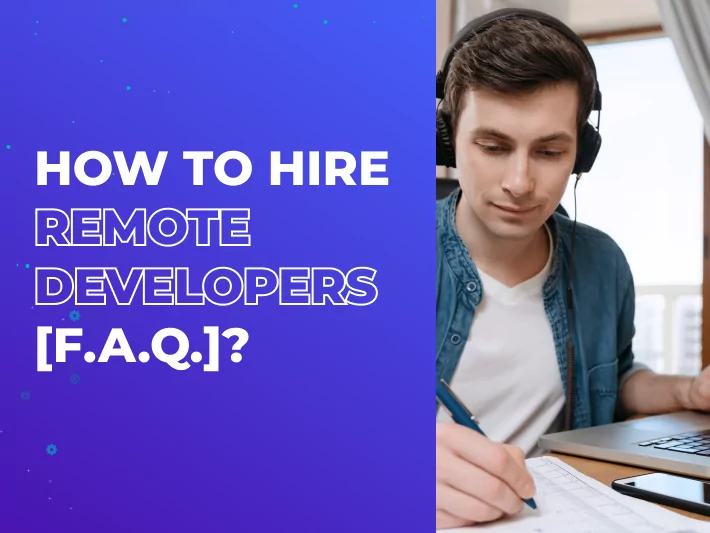 If there ever was a bright side to a rocky 2020, it's the realization that remote working is as effective as regular nine-to-five office work, if not better. It has quickly become a new normal, and those who were unable to adapt to these rather unique circumstances now face difficult challenges.
On the other hand, a plethora of companies, big and small, hire remote developers to fully utilize all possible advantages: flexibility, time efficiency, and the ability to use a skilled professional if there's a shortage in the area. According to the survey conducted by PWC, more than 83% of American executives recognized that the shift to remote work affected their business positively.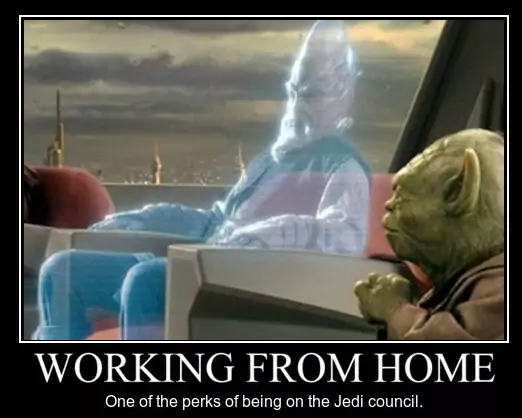 If you are wondering why, and most importantly, how to hire a remote developer, we have an answer just for you.
Why Remote Development?
Hiring remote developers may seem challenging and daunting since it takes time, effort, and deliberate consideration on your part. But at ProCoders we believe that the overall benefits of hiring a remote workforce outweigh these minor shortcomings.
The demand for flexibility was building over the past several years, judging by the increase in the remote workforce, but today it's an all-time high, obviously rooted in pandemic and safety issues.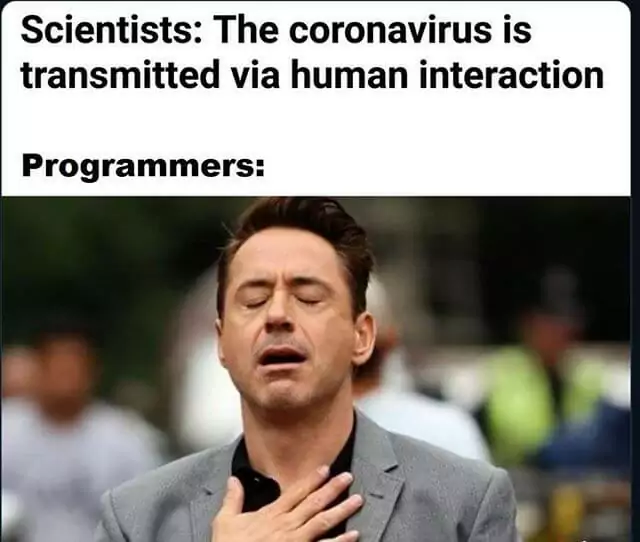 In the USA alone regular work from home grew 173% from 2005, and most remote workers came from the IT sector. So if you want to hire remote software developers are the easiest and effective way to go. Why so?
The Pool of Talent is Your Oyster
And your company is a pearl! Opting for remote means broadening your search horizons and expanding the talent pool of developers you want to hire. Now you don't have to compromise quality, time, or budget – you can easily find someone who ticks all three boxes. A law of large numbers in motion.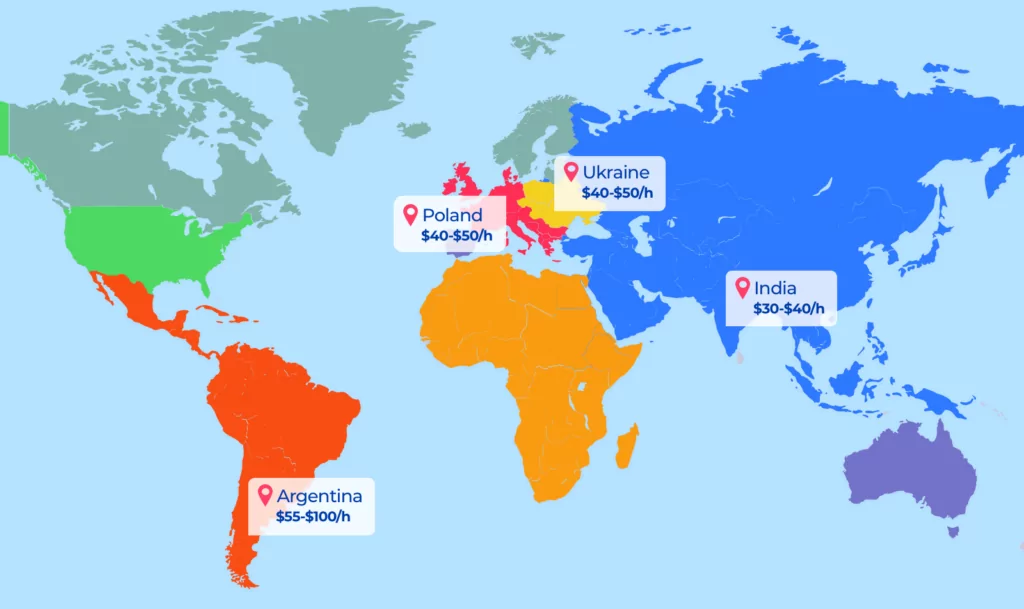 There's even no need to stick to one particular country: the myth that the best software developers are all working in Silicon Valley is long gone and debunked. Remote developers for hire help solving one crucial problem: the supply-demand imbalance. In the IT industry, developed countries with fast-growing markets like the USA or EU experience the discrepancy between the growth of supply on the labor market and the demand for qualified dedicated specialists.
In European Union, around 53% of enterprises stated it was difficult to fill in IT positions and they've struggled with recruiting. And while the problem in the EU is aggravating slowly given the slight increase in the number of software developers (all countries combined), in the US the professional developer base has been static for years, making matters worse.
Meanwhile, the demand for professional developers is growing rapidly, so you can only imagine how hard it is to find an employee. But since geographical limitations are gradually blurring, this problem is fairly easy to manage. Ukraine alone offers a talent pool of 192,100 programmers with a growth forecast of 79% in 2025 (judging by the rapid increase over the last couple of years).
At ProCoders we offer a wide range of developers' services, starting from front-end engineers, on to back-end engineers, and even mobile engineers, who specialize in React Native, Ionic, and Flutter, which are the most demanded and advanced technologies in this area. That way we can easily meet your needs and help you achieve your business milestones.
Remote Developers are More Productive
How to hire remote developers and stay on top of things? According to Great Place to Work, more than 76% of respondents are more productive while working remotely. Mostly because they can work from the comfort of their own home and forget about daily commutes and lengthy in-person meetings.
And let's not forget, that some people work best at night, so routine office nine-to-five can slowly kill their productivity and motivation. Working from home allows employees to manage time in a way that feels right for them, and this added responsibility keeps them in check while employers save time reducing micro-management.
An American human behavior researcher Alfie Kohn believes that giving the freedom of choice to an employee increases their overall productivity and work satisfaction because it breaks the monotony of the job's routine.
Overall Flexibility
And while we're on the subject – flexibility is a huge advantage. It's worth starting with the fact that it is much easier to organize joint video calls when you hire remote development team. Imagine the agony of gathering all the right people in one room and distracting them from tasks they've been doing. With a remote workforce, all you need to do is to send an invite and press a few buttons (or even dispose of a matter in the chat).
Lower Expenditures
The cost of a remote software developer is lower if only because office expenditures are out of the picture. Consider the expenses of hiring a specialist and providing them with an elaborate office setup, fancy computers, and other equipment, or even greater pain in the neck – re-training an already existing employee to fit your current needs. The costs would quickly start skyrocketing, not even mentioning the waste of time.
| | | | |
| --- | --- | --- | --- |
| US Developer Cost | Junior Software Developer | Mid-Career Software Developer | Senior Software Engeneer |
| Annual net salary | $64 | $107 | $139 |
| Supplementary Pay 3,2% | $2 | $3,5 | $4,5 |
| Insurance 8% | $5 | $8,5 | $11 |
| Paid Leave 7,1% | $4,5 | $7,5 | $10 |
| Retirement and savings 3,8% | $2,5 | $4 | $5 |
| Legally required benefits 7,6% | $5 | $8 | $10,5 |
| Total after-tax costs | $82,5 | $138,5 | $180,5 |
When you hire remote developers all of the expenditures are taken care of, including pension contributions, sick days, and leave of absence. That way you have a knowledgeable employee without any supplementary costs. You should take that into the account while making your IT budget planning.
For the record, in Ukraine average hourly rate of a junior developer is $20-25, middle developer – $30-45, and senior – $50. Which equals roughly around $41,120, $92,520, and $102,800 of annual net salary respectively. You can read more about offshore software developers' rates in our blog and compare other countries, but the overall conclusion is that hiring remote is incredibly cost-effective!
Get Ukrainian IT salaries annual report
Factors to Consider When Hiring Remote Developers
As you can see, heading towards hiring a remote workforce is a great opportunity for a company to branch out and delegate tasks without worrying about core competencies and additional expenses. However, remote development teams are no longer just about low costs, but also innovation and technological breakthrough that is only available through hiring craft professionals.
Thankfully, now the market is saturated with remote developers for hire and it is not much of a leap to find a perfect match. Yet, of course, the hiring process itself is a little different from the standard one and there are hidden pitfalls even seasoned managers should be aware of.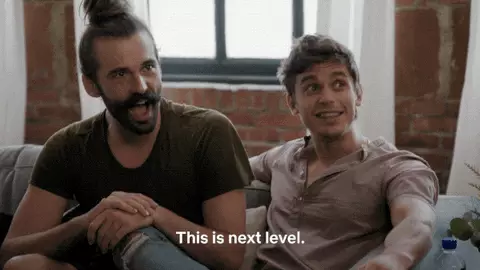 Understand the Position
The significance of clearly defined boundaries cannot be overstated. Before looking for a remote extension for your team, it is a good idea to outline the skills and expertise your future employee must have. When you hire remote programmer(s) make sure they match your expectations and will make a positive contribution to your business project.
Now, ask yourself: do you know the title and responsibilities for this post? Have you decided on your long-term goals? What skillset is mandatory and what skills your company employees already have to match? What is your budget and how much you can spend on the salary? Do you want to hire remote development team or a single individual? Maybe you need to hire eCommerce developers with some unique industry knowledge?
Let's check which developer fits you!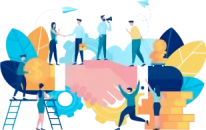 If you have clear answers to these questions – congratulations, the hiring process will be much easier and more transparent for both you and your potential employee.
Work Around the Clock
If you hire remote programmer offshore you may trick the time itself by using different time zones. Work gets done even when you are asleep therefore the process of achieving your goal does not stop for a second.
For one, the average time difference between the United States and Ukraine is 7 hours, which is a fairly comfortable time for both check-up calls and working around the clock. Meanwhile, the difference between the USA and China is 12 hours, and between the USA and India – 9.5 hours, which is slightly more inconvenient.
Here at ProCoders, we adapt to the working hours of our clients so the collaborative work is ever so effective.
Conduct a Rigorous Selecting Process
You may wonder how to hire a remote developer in the same fashion as you would do normally. The answer is – you can't. You can come nigh unto a real-life interview via live video call though, and this is the option we would recommend you use.
But before even thinking about conducting interviews, you need to select appropriate candidates (the optimal number being between 6 and 8 people per post). There are cases when it's easier to hire remote development team instead of just one person, so take that into account.
The perfect candidate had probably worked remotely before (so they have time-management and communication skills), has a positive background experience in the industry, and is willing to provide feedback from their previous clients.
If you want to hire remote software developers, it would be a good idea to give them a simple technical task to see whether they can do it in full and on time. That way you can also check their reliability and punctuality, which are especially appreciated in remote work.
Don't forget that soft skills in this case are almost as important as hard skills! Time management, problem-solving, self-motivation, ability to communicate in a clear and comprehensible manner, and ability to work in an allotment team, are crucial when you hire remote developers.
Working hours, salary, the time of communication, deliverables, and delivery times must be agreed upon upfront, so you might want to invite an HR specialist to help you interview the candidate at some point.
How to Manage a Remote Team?
Managing a team in itself can be hard, but managing an allotment team, where one or more members work in a different geographical location, can be even more complex. The most common challenges inherent in remote work are lack of communication, integration of a new member to the team, and insufficient information about the project. Here are some solutions to these issues if you want to hire remote software developers.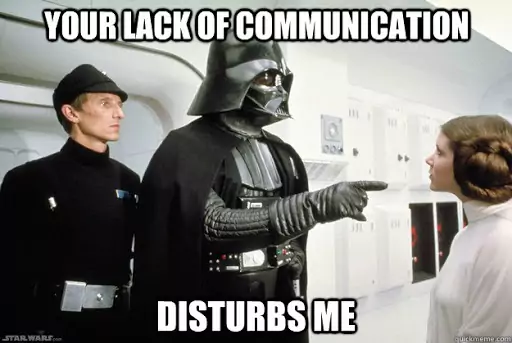 Establish a streamlined communication
In any teamwork, whether it is working in the office or remote work, methods of communication play a critical role. Worst case scenario: glitchy communication may lead to incorrect execution of the task and set you back. That's why you need to establish streamlined communication, preferably through several mediums.
How to hire remote developers and avoid communication problems? Over-communicate. By that, we do not mean texting and calling every second, but rather establishing an effective way to ensure everybody on the team is aware of the task status. Whether you use Slack, Trello, or good old e-mail, it is essential to report on the results of the work and gather feedback.
As a rule, when working remotely, teams use daily text reports and large-scale weekly reports or video calls to assess the progress of completing tasks. But don't spam your employees! Find a healthy balance between work and check-ups.
And there are always daily check-ups, which we recommend holding in Skype or Zoom. Especially it concerns remote developers for hire since they don't work in the office. At remote work, like no other, there is a problem of social isolation from each other, so it would be useful to occasionally see each other's faces and know who is behind the nickname.
Trust the Process
When you hire remote software developers, the matter of trust is getting high enough on the priority list. Yes, remote positions involve less micro-management on the employer's part, but this means that the employee will have more control over their activity and will be more independent in the decision-making process.
Keeping that in mind, you need to establish trust that is based on performance and KPI. How to hire a remote developer that is reliable and dutiful? The best way to ensure it is to stick to companies that provide staff augmentation services.
Find out how the Outstaffing model fits you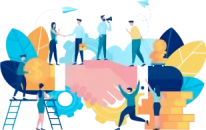 Via staff augmentation ProCoders was able to help a small Israeli startup Frontegg, a social network platform Quartz Network, a modern American distillery Roth River, and many others. So we truly talk about the benefits of this method based on our own experience.
Integration Matters
On two levels: interpersonal and intercorporate. Let your team connect on a personal level through organizing small happy hours in an off-work time. Even if it's virtual – bringing the team closer together is a focal point of any manager, since studies have shown growing efficiency of work in a friendly-minded team.
And second, it's best to schedule personal one-on-ones with a remote worker and give a thorough rundown of everything going on with the project. When you hire remote programmer there is a risk of lack of information, which can be easily avoided.
If you have a question on how to hire remote developers this FAQs is for you.
Where Can I Find Remote Developers For Hire?
The easiest way is to use Clutch or Upwork. Clutch currently has 150,000+ agencies and Upwork has more than 14 million users so there are plenty of choices. Examine the profiles carefully and find someone who fits your needs the best.
On a gross scale – everywhere. If you decided to go remote, there is no fundamental difference from which country your potential employee will be. But before deciding which country to hire remote programmer from, you need to weigh all the pros and cons with due diligence.
One of the most palatable options is to hire remote developers from Ukraine since it has a vast labor market with thousands of specialists, most of them with good knowledge of English and similar to Western business culture.
What Questions to Ask on an Interview?
Whether you want to hire remote development team or a single developer, there are a few questions you might want to consider asking in an interview to see if it's a hit or miss.
What types of software/apps did you develop in the past?
What technology do you utilize?
Have you worked remotely before and how was that experience?
What special features can you add to the project?
What working hours are comfortable for you?
How are you planning to communicate with the project manager? With the team?
Is it comfortable for you to work independently/with minimum supervision?
How Much Does It Cost to Hire Remote Developers?
It is highly dependent on the country or region from which you choose to hire remote software developer, together with the qualifications of the employee. Just to give you an example of the price difference, here is a USA-Ukraine comparison (prices are average and can vary from company to company):
If in the USA the salary of a software developer is somewhere around $ 82/h, then in Ukraine a specialist of the same level can be hired for $ 33/h. Meaning the difference in salaries alone are more than 140%. American UI/UX designers will cost you 42$/h, Ukrainian – 28$/h. So you should expect at least 50% price difference, not to mentioning renting an office for your developers which will also cost you a pretty penny (monthly rent in San Fransisco, for example, is 184,000 per 2000 sqft).
Even without the office rent, the disparity is noticeable, especially given that the labor supply in the United States is limited. Add to this the costs of the social package fees and you get a tidy sum that could be spent on hiring a higher rank programmer for your project.
What to Look For in an Employee?
A perfect match is a balanced combination of hard and soft skills since most of the time the developer would be left to his own devices. Want to know how to hire a remote developer and have no regrets? First and foremost, you should pay attention to the portfolio and certificates confirming the completion of occupational training. It would also be nice to see feedback from previous clients.
A perfect remote worker is attentive to details, result-oriented, and proactive. Try to see in the live video interview if this person is suitable for your already established team. Hire remote developers that can blend easily into your business.
Conclusion
The basis of any business project is people. Without a well-chosen staff, the implementation of absolutely any business idea is doomed to failure. It is only fair to assume that the employer wants to see only the best specialists in the ranks of his employees, and thanks to the development of technology, this has become easier than ever.
Remote work now is an integral part of our lives, and it is pointless to deny the importance that it has acquired in recent years. Companies that hire remote software developers not only expand their human resources' potential but also bring themselves closer to the accomplishment of their business projects.
Do you want to learn how to hire remote developers and achieve market leadership? Here at ProCoders, we are always ready to help you build a fantastic team of motivated and talented coders.
Let's schedule a call to discuss all your needs!