The Best Countries For Offshore Software Development in 2021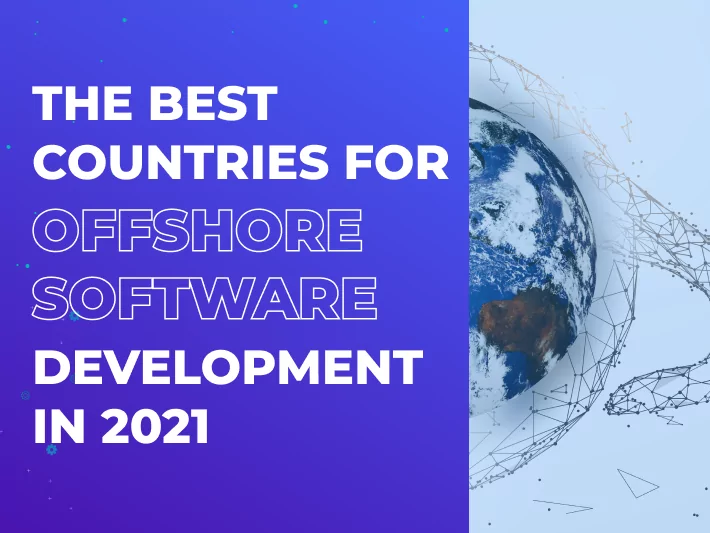 The offshore software development model is fast-rising today, especially among growth-focused startups. As a matter of fact, by 2026, the global IT outsourcing market would be worth $425.19 billion. That would mean a CAGR of 4.5% over the next five years! So much that countries such as Ukraine, India, Vietnam, Brazil, and so on have emerged among the best offshore software development countries.
However, before exploring these best countries for outsourcing software development and hire dedicated software development team, it is important to first dwell upon what offshoring means and why it works.
Nearshore and Offshore Outsourcing: What is The Difference?
Outsourcing is a model where the business processes of a company are transferred to another company, usually because the client company lacks the resources, infrastructure, or manpower to carry out a project.
The two main models of outsourcing abroad are nearshoring and offshoring. Nearshore outsourcing means transferring a project to a company or vendor located in a nearby country. While offshoring means transferring a project to a company or vendor that is located in a faraway country.
If a company in Israel outsources software development to a Ukrainian vendor, that would be nearshoring since both countries are close by. Conversely, it would be offshoring if an American company outsources a software development project to a Ukrainian vendor. Both countries are far apart and noticeably, on different continents.
Onshoring or offshoring does not really determine the best countries to outsource software development. However, the model selected does affect a project's delivery.
Why do You Need to Outsource?
Even in outsourcing to any of the best countries to outsource software development, each company still needs to answer why it must outsource any of its software development projects. After all, no serious companies rely simply on fads to advance their business.
The main reason companies outsource is to gain access to resources that do not possess but which are critical to a project's success. Note that 'resources' in this context refers to physical infrastructure as well as human resources.
Many startups in their early days don't have enough financial power to purchase and install the facilities and equipment that they need or to hire the level of professionals required. In this case, it is usually better to outsource and particularly to one of the top offshore software development countries.
Check developers availability
According to Statista, the top reasons why countries outsource IT services worldwide include the following:
Provide access to skills not available in-house: 46%
Saves money: 36%
Frees up resources to focus on core business: 35%
Adds scale to my IT organization: 33%
Improves flexibility in use of resources: 29%
Improves our ability to innovate: 10%
A more critical question, though is what makes the difference between offshoring, especially to one of the best countries for offshore software development and nearshoring? What advantages does a US-based company stand to enjoy by outsourcing development to India or Ukraine (offshoring) instead of Canada or Mexico (nearshoring)? These questions are answered in the next section.
Benefits of Offshore Outstaffing
It is not enough to know the best countries for offshore software development. It is more important to first determine how offshoring can help your enterprise.
Close skills gap
We all know that there is a massive skills shortage in software development and IT in general. However, despite this shortage, most of the best offshore software development countries have attained that status because of their abundant talent.
Therefore, if your goal is to find affordable, available talents for a particular project, you would almost necessarily have to transfer the project to a vendor who is based far away.
Get Ukrainian IT salaries annual report
These countries, such as Ukraine, India, Mexico, Brazil, China, etc. give you access to affordable professional talents with which you can close skills gaps in your company or even if you need specialists for a particular project. More so, offshoring to any of the best countries to outsource software development is a great way to overcome hiring hassles.
Innovation and Perspective
If your company is innovative and globally-minded, then outsourcing to a faraway country, more so one that is among the best countries for outsourcing software development helps them to achieve their motives.
Offshoring gives a company access to not just developers abroad but also to their unique knowledge, experiences, and approaches, which they bring to bear when working on your project.
Let's check which developer fits you!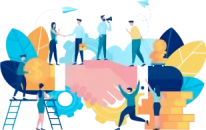 Therefore, for companies that are planning an international expansion, hiring an offshore vendor is a great way to test the waters and see how their product would do amongst the international community.
These peculiar experiences of their developers abroad would help them to gain more innovative input and insights in developing their software product.
Round-the-clock development
People often tout the differences in the time zones of the countries involved as an argument against the offshoring model being efficient.
Indeed, it can be a challenge if proper management is lacking. Otherwise, the differences in time zones present a great opportunity to accelerate a development process and improve its time to market, especially if you outsource to a vendor located in any of the top offshore software development countries.
If an offshore dedicated team maintains a considerable relationship with the on-site team, both parties can ensure round-the-clock development such that the work hours of one side would fall to the rest hours of the other and vice versa. This means, therefore, that at almost every hour during workdays, the development process is not entirely paused.
More so, meetings can be fixed at convenient overlapping hours in order to coordinate the process and ensure better integration.
Cost Optimization
Indeed, this is one reason why many more companies are now embracing the idea of outsourcing to the best offshore software development countries.
If your company operates in a country with a high cost of living and high expenses in terms of workers' salaries, infrastructure procurement, etc., it would probably be a better choice to outsource the development project to a team located abroad where the costs are low.
Ukraine, and generally countries in Eastern Europe, for instance, is one low-cost option for offshore software development, particularly because the cost of living is low; so, developers there do not charge as high as developers in places like the US, German, France, etc.
In addition, by taking your software development process to professionals located offshore, you can avoid the labor costs, fees, and regulations prescribed by your government in order to optimize your budget better.
The Most Important Challenges You Will Face
Language and Communication
It is always best to choose developers who speak the same language as you do in order to ensure that the development process goes smoothly. This might seem an easy requirement but many clients have been frustrated in working with developers who are not sufficiently proficient in their (the client's) language. This creates a wide communication gap.
It is common for developers in a region like Asia to prefer their local languages to more common languages like English. This is not so in Ukraine, which is also rightly one of the best countries for outsourcing software development.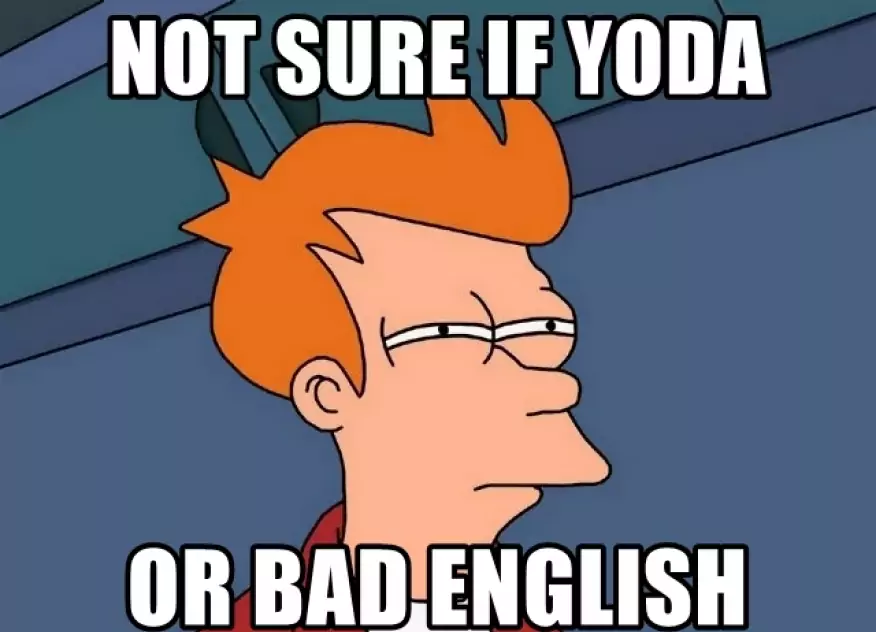 Although the native language of most Ukrainian citizens is Ukrainian and Russian, most professionals in the IT field go on to acquire a good proficiency in English in the course of their education, placing them ahead in the global talent pool for IT and software development.
At least, all our developers at ProCoders are proficient in speaking and writing English. The same applies to many other Ukrainian developers. That's part of what effectively puts Ukraine among the best countries to outsource web development.
Legal Challenges
Be prepared to face legal challenges when outsourcing your software development project to even the best countries to outsource software development. Particularly, there is all likelihood that the legal landscape of that country would be quite different from yours, especially in terms of registration, fees, taxes, benefits, and other compliance issues.
This is even truer if you are hiring a software development agency. More so, there might be some legal obligations applicable to the country of the client as well if receiving labor from abroad.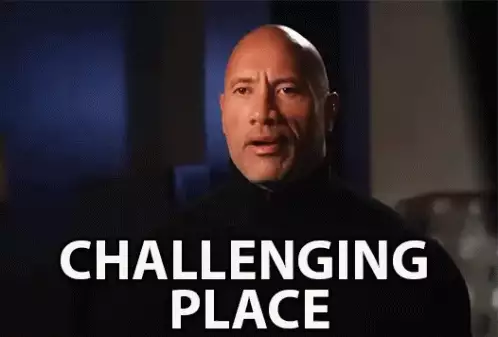 All these must be fully settled before the offshore development process kickstarts. Legal areas of business and work can get very messy and result in heavy sanctions. Both the offshore development company and the client company must go over every legal requirement to ensure that they are fulfilling all the obligatory compliance conditions.
Even in the best offshore software development countries, you should still expect some legal issues to be solved. However, working with ProCoders is frictionless, as we are well equipped to deal with any legal compliance requirements from our end in Ukraine.
Logistics
Even for vendors located in any of the best countries to outsource software development, logistics can be a huge hassle, particularly if responsibilities were not clarified ahead of the beginning of the project. Coordinating a remote team from a distance, frequent communication, provision of infrastructure, etc.; all these can get quite difficult to manage in the course of the project.
Basically, the best way to solve this problem is to take good advantage of technology. For instance, by using project management tools with an agile mindset, you can ensure more efficient delivery. In addition, automation helps you to cut out the needless hours expended on routine tasks.
Working with ProCoders, each project has a project manager who also acts as a liaison between us and the client in order to reduce the logistics challenges on the client's end.
List of The best countries for offshore software development
This section compares the top offshore software development countries from various regions of the world according to quantifiable metrics. The criteria that have been used to determine these countries include:
Availability of skills and the size of the talent pool
The rates for hiring developers in the countries
The different time zones applicable for the countries
Skills and Talent Pool
Remember that access to a global talent pool has been listed as one of the benefits for companies outsourcing to the best countries for outsourcing software development. The best countries for offshore software development all boast of a good number of abundant software developers and software development firms.
However, even that is not enough. You need to evaluate the process that gives birth to these developers, programmers, and engineers too. For instance, Ukraine in the Eastern Europe region, at 19%, has one of the fastest-growing rates of software development talents. Likewise, Ukraine leads countries like France, Germany, and the UK in the yearly provision of engineering graduates.
Rates
There are great financial benefits to offshoring to the best countries to outsource software development; that's why companies usually outsource to a country where developers charge less.
In certain countries such as Ukraine where the rates for coders are lower, it is not a judgment of the quality of the developers since Ukrainian coders are usually highly qualified (given the number of IT institutions in the country) and widely experienced (from working on projects from all around the world). Instead, the lower rates are a reflection of the low cost of living. Therefore, you could take advantage of this in hiring from the best countries to outsource web development.
Time Zone
It is highly tempting to say that when outsourcing software development to offshore locations, the time zone is everything. The differences between time zones help you to plan how the dedicated team located offshore would be coordinated to ensure round-the-clock productivity. So, this is another important factor to pay attention to.
Comparison of The Best Offshore Software Development Countries
The table gives an overview of the details used to assess the best countries to outsource web development.
| | | | | |
| --- | --- | --- | --- | --- |
| Top offshore software development countries | Developers | Firms | Base Rates | Time Zone (GMT) |
| India | >2.75 million | >3,200 | $6,725 | +5:30 |
| Ukraine | >200,000 | >900 | $9,000 | +3 |
| Poland | >50,000 | 800 | $22,060 | +2 |
| Mexico | >200,000 | >500 | $18,368 | -5 |
| Brazil | >500,000 | >300 | $19,330 | -3 |
| Argentina | >100,000 | >300 | $5,379 | -3 |
How to Find The Best Software Development Vendor for Your Project: 5 Key Points of Hiring
Set actionable goals
This is an inevitable aspect of outsourcing, even if the country is among the best countries to outsource web development. First, you need to determine the ultimate purpose of the project and then brainstorm specific goals that can help you to achieve that purpose.
Of course, these goals must be realistic and in line with the overall direction of your company. A good rule of thumb for setting goals is the SMART principle. That is, the goals must be specific, measurable, achievable/attainable, realistic/relevant, and time-based.
Based on these goals, you then pick a vendor that you trust to be the best-placed to fulfill them. This would be more profoundly realized during the consultation stage, which is when you actually determine whether the vendor's values and skills align with the goals you want to achieve.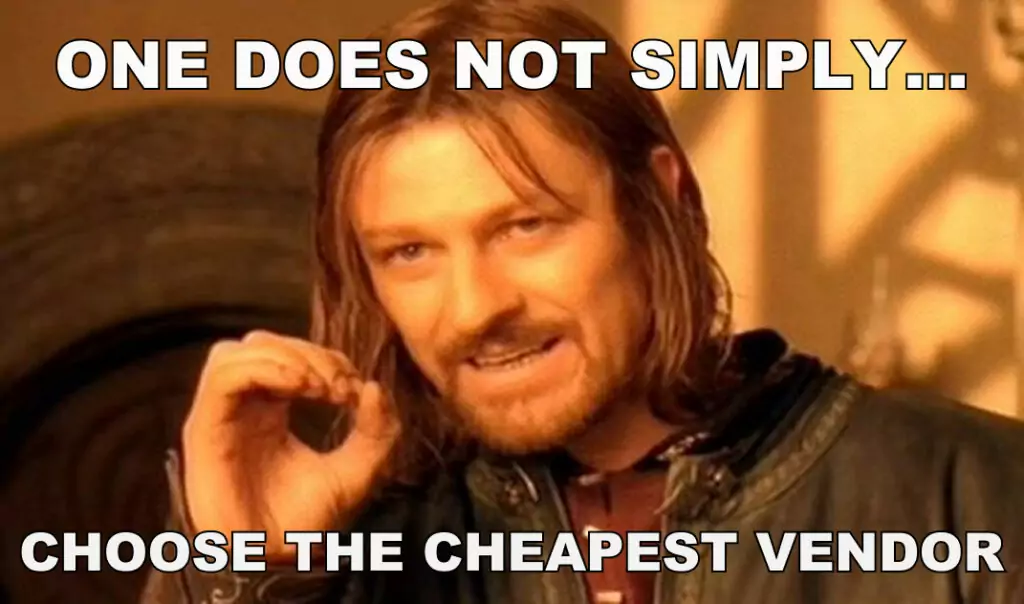 One such example was when ProCoders worked with Roth River to develop a web application for their IoT sensors. It was easy to hit the ground running because the goal was clear: create a cross-platform interface that allows Roth River to layer on a mobile app alongside their web application.
In fact, with the input of the vendor, you may be able to even clarify the goals better. There is no shortage of excellent software development companies. The main question is whether the vendor would be properly aligned with your goals.
Evaluate vendors
Many of the countries that make the top list of offshore software development countries do so because of how cheap it is to acquire talent from there. However, that should not be your only motivation.
You need to rate vendors according to their portfolio of past projects, available infrastructure, the crop of talents, etc. For example, a factor such as industry experience, observed by evaluating past projects, can help you determine if a vendor would perform well in building a software product in your sector.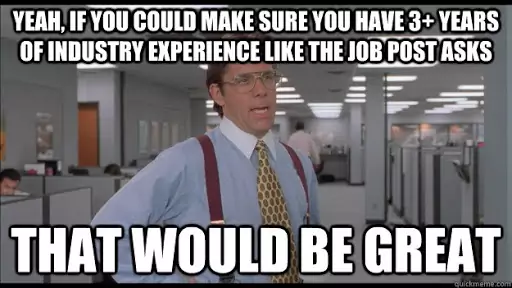 Frontegg chose to work with ProCoders because they knew that we had access to high-quality full-stack developers and could help them overcome the registration and regulatory challenges that they would otherwise have faced in Israel.
Likewise, assessing the crop of professionals in the agency would help you determine how skilled the vendor is overall, as well as if the categories of professionals available are suitable for your specific project.
Agreement Stage
Every stage in the process of offshoring software development is important. However, this stage seems more critical than the others because of the inherent legal implications. Before hiring offshore developers in any of the top offshore software development countries listed above, you want to clarify responsibilities and obligations not just by verbal communication but via legal documentation.
This includes providing access to the software source code, setting a realistic time estimate for the completion of the project, assigning responsibilities for risks and challenges that may arise, etc. All these are not just important for legal reasons but also to reduce the friction between the client and the vendor while the project is in full motion.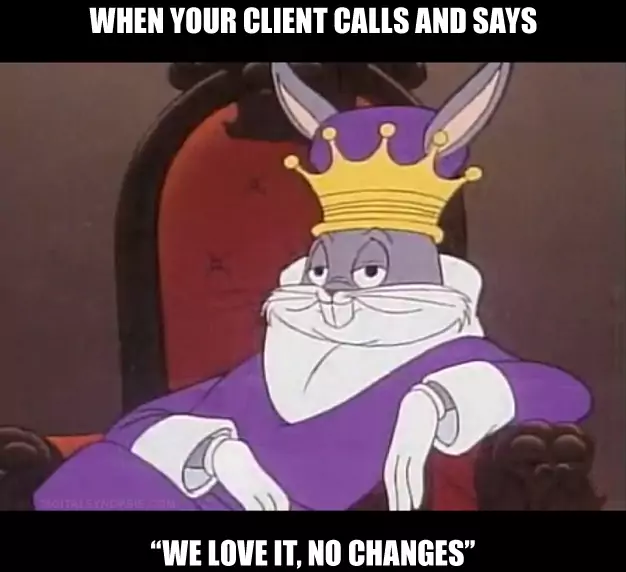 In a project executed for HANDLE by ProCoders, the demands were quite complex, since the clients wanted to create a full-service logistics management platform for hospital equipment. The unique challenges presented by the COVID-19 pandemic added extra responsibility. Yet, with proper formal and informal agreements, the complexities were sorted and the project was completed in due time.
Interview the developers
When hiring a software development vendor, even from any of the best offshore software development countries, it is not enough to talk to the management team of the remote agency. You also need to interview the developers and engineers directly because ultimately, they are the ones to whom the actual process of building the software would be handed over.
Interviewing the coders enables you to directly adjudge their skills, experience, cultural fit, and mentality. We recognize the importance of this at ProCoders. Hence, we always allow our potential clients to interview our developers whether in person or virtually. This helps us to convince clients that their work is going into the hands of highly competent individuals.
Establish standards for performance appraisal
It is not enough to communicate your expectations for a project. There must be quantitative metrics to determine if the project is moving at the pace it should. Note that with an offshore team, you might not be able to measure the time spent at work as efficiently as you would if the team were on-site.
Therefore, you need a different set of milestones to judge the work of the whole remote team as well as individual developers and engineers. These standards should be known to all so that they can buckle down on their tasks.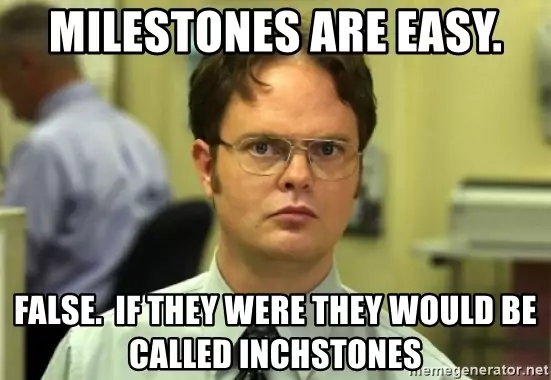 While working with Quartz Network to build a B2B platform, the members of the team that we created knew exactly what to do to build the app in time. This included the provision of an administrative panel to oversee the work. More so, the developers on our staff reported directly to the client. This direct communication made it easier to run the project.
FAQ
How to choose the best countries to outsource web development?
There is no standard answer to this question. To some, the 'best' is the cheapest one, while to others, it is the one that offers the fastest development process or highest quality of the final product. We suggest trying to find the perfect balance between these qualities. Particularly, pay attention to countries with low cost of living and at the same time high quality of technical education. Developers from such regions offer the best combination of cost-effectiveness and quality results.
Why is offshoring so cheap?
Offshoring can be quite cheap, but not necessarily so. Offshoring is when you outsource your development process to a team, which is located in a faraway country. For example, if your company is located in the USA and you hire a dev team in the UK – that would be offshoring, but it would not necessarily be cheaper. You find affordable offshoring costs in countries with a low cost of living since their developers would charge less. Therefore, outsourcing your development projects to such countries is a great way to reduce costs.
How can the client manage the development process?
Agencies in the best countries for outsourcing software development afford clients direct oversight throughout the development process. Such a level of supervision ensures that every stage of the process is in accordance with the client's standards. In offshore development, a project manager does not simply maintain administrative control of the project's lifecycle; they also, properly, act as a liaison between the client and the vendor to ensure that results match expectations.
What happens when additional hands are needed for a project?
It is true that in software development, not every professional needed for the completion of the project is needed throughout the life cycle. Certain specialists do not join the team until the project is at an advanced stage; they also leave when they have played their part. One of the advantages of hiring a software development vendor with dedicated developers is that they provide easy team scaling options. With this model, the client does not have to worry about recruitment costs for additional staff or creating upheavals within an existing team.
Conclusion
Growth-focused companies are turning to the best countries for outsourcing software development to scale their software development processes. As a software development vendor based in one top offshoring destination, Ukraine, ProCoders is one company that has set itself aside in terms of the excellent delivery of software development services.
From the US to the Middle East, we have built some of the best programs for our clients from around the world. You could be the next to enjoy the services of one of the top vendors in one of the best countries to outsource web development.
Let's schedule a call to discuss all your needs!