How to Hire eCommerce Developers and not Land in the Soup?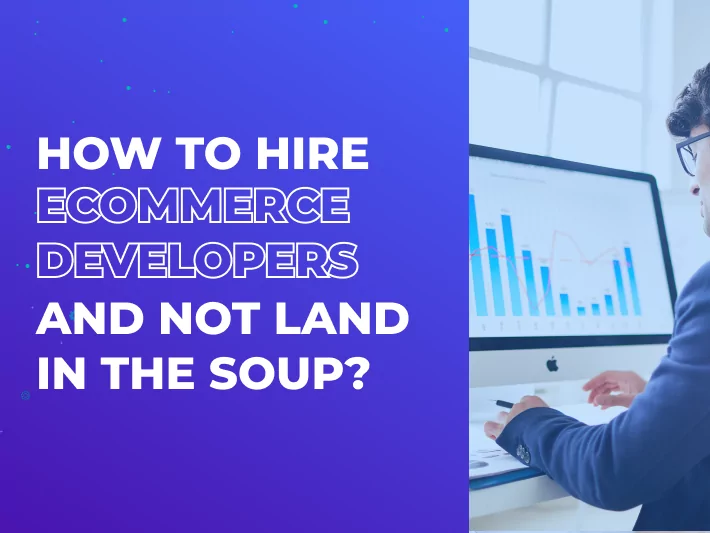 Today it is almost impossible to imagine a world without eCommerce. It's an area of the digital economy that keeps growing every year and has no limits to it. Back in 2017, the global value of eCommerce sales reached $29 trillion, which is equivalent to 36% of the world GDP.
Having a strong online presence and launching websites on eCommerce platforms like Shopify or BigCommerce is as important today as having an innovative product and for that, you need to hire ecommerce developers. Because who will buy your product or service if you won't present yourself?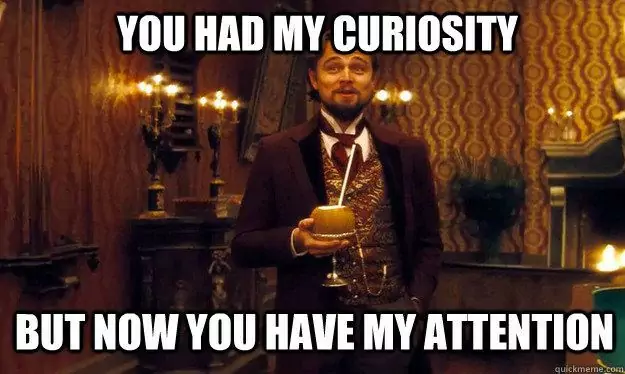 Do you want to stand out from the crowd, reap all the benefits of having a great custom online retail eCommerce platform and generate more revenue? Do you want to have customers all over the world using your platform? Here's why you should hire a dedicated eCommerce developer and save your breath.
What Is an eCommerce Developer?
It is predicted that by 2040, retail eCommerce sales will account for 95 percent of all purchases, and in 2021 more than 93% of global Internet users have bought something online. And while the most popular digital retail marketplaces are giants like Amazon, eBay, or Craigslist, using eCommerce platforms is particularly relevant for small and medium enterprises who want to spread awareness about their brand.
The advantages for SMEs notably include positive indirect network effects, global market access, advanced analytics/AI (e.g. for targeting/market segmentation, impact analysis), lower transaction costs (e.g. payment, shipping, logistics), and increased client trust (i.e. reviews system, platform insurance), as well as increased revenue and sales.
And yet in the USA, for example, more than 40% of SMEs do not have an online store. 25% of respondents in this survey stated, that they lack technical knowledge and cannot build the website on their own. That's when eCommerce developers for hire come into play.
It is also worth noting here that the share of smartphones in retail online sales is high. Global visit conversion rates for smartphones are 61% and cart checkout conversion rates are almost 50% comparing them to desktop, according to the Adobe 2021 Retail Trends Report. Obviously, the conversion rates were significantly influenced by pandemic.
Why hire eCommerce web developers when you can create an E-store it yourself or have an in-house team that can do it? By all means, when you're small and just getting started, you may not require outside assistance.
However, as your company grows and gains more customers, the platform becomes more complicated and demands more attention, time, and resources to keep it up-to-date. And if you have no software specialists it might be tricky no matter the size.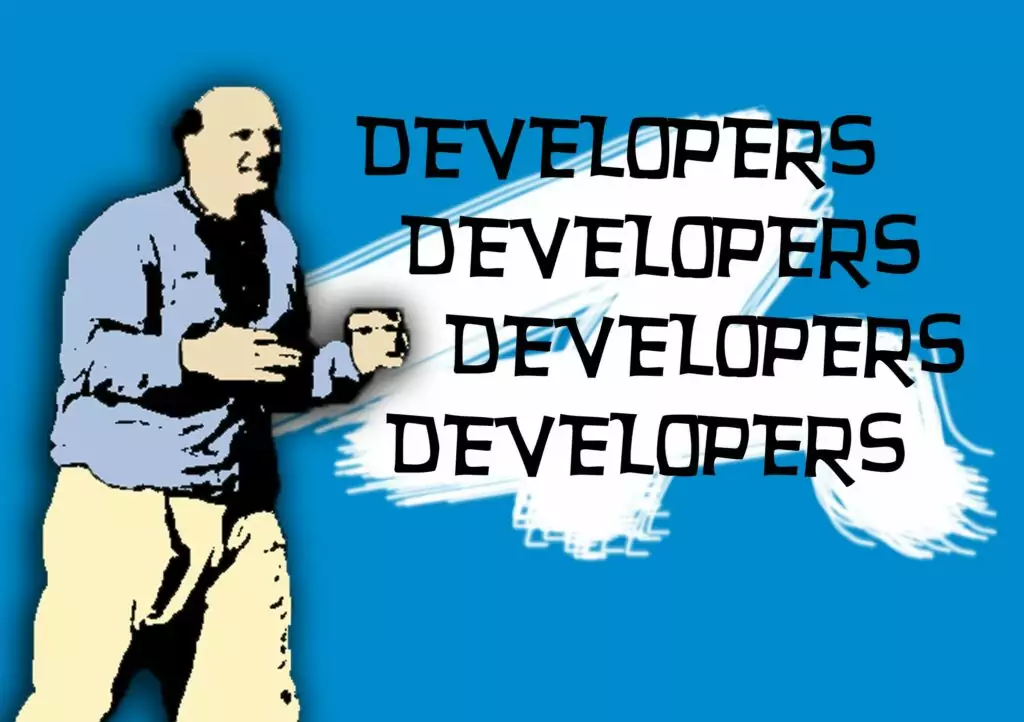 Web development becomes more and more specialized due to the intricacy of programming technologies, each with its own set of programming languages, integrating tools, and development approaches.
It is virtually impossible to put together a team of "full-stack" programmers, that's why a lot of companies prefer to hire an eCommerce developer specifically for their projects. And if there is a shortage of specialists in your area you can access the global pool of talent and hire remote eCommerce developers.
Check developers availability
What is an eCommerce developer and what are eCommerce developer responsibilities exactly? It's a dedicated skilled expert who has specialized knowledge of the tools and platforms that are typically used in eCommerce businesses.
A development specialist provides years of experience, resources, and support in a variety of relevant areas to ensure the smooth operation of the business.
When Should You Hire eCommerce Developers
Do you want to build a functioning website from scratch but have no in-house expertise? Then it's time to hire eCommerce web developers.
The truth is if you want to build your site from the ground up you must be well-versed in different programming technologies, otherwise, the results might be the opposite of what you'd hoped for. Thankfully, there are plenty of eCommerce developers for hire who can manage your website all the way through, sparing you from all the extra work and conundrums.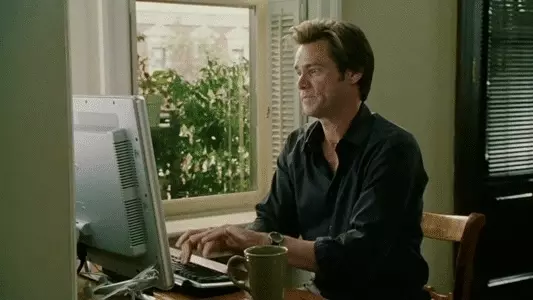 The best time to seek help from a qualified specialist is when you already have an idea of the brand, the general concept of the site, the list of functions that it should perform, and defined straightforward objectives.
Even if you already have a working website but want to add new functions, redesign, or wrap up a code, if you want to move it to another platform – these are the first clues that you need an eCommerce developer. Relying only on your own strength is irrational when you can turn to a professional. In the end, acting blindly can hurt your project and you'll be back to square one.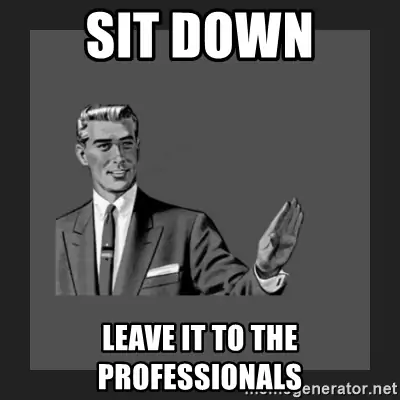 At ProCoders we help make sure our clients have a clear vision of the final product and the scope of work to be carried out. In order to achieve this, we hold regular meetings with clients and our developers and offer unique solutions to meet all needs. Whether it's a marketplace, a B2B, or a B2C platform – we have the solutions just for you.
The Services eCommerce Developers Provide
A full-time eCommerce developer can carry out multiple activities and meet your needs and the needs of your clients. Here are some specific general services that you can get when you hire eCommerce web developers:
UI/UX design – UX (User Experience) design is responsible for the function, the adaptability of the product, and the emotions it evokes in the users. The clearer the interface, the easier it is for the user to get the result and take the targeted action. UI (User Interface) design includes working on the graphical part of the interface: animations, illustrations, buttons, menus, sliders, photos, and fonts.
Front-end web design – a front-end developer creates a part of a web page visible to the user. They use frameworks like React.js, Angular, Vue js. and others to create the structure of a web page.
Check Frontend Developers Availability
Back-end web development – software and hardware part of the service. This is what is hidden from our eyes and implements the logic of a website.
Mobile app design – the process includes evaluation, analytics, design, development, testing, bug fixing, release, and post-release support. It's no secret that smartphones play a significant role in the evolution of eCommerce. In the USA, for example, the distribution of retail platform orders in the B2C sector is as follows: 2% of people make purchases via tablets, 42% via desktop, and 56% via smartphones. So at this point having a top-notch mobile application is essential.
Custom software development – creating software for your specific needs that can't be met with commercial off-the-shelf software.
The Skill Set of an Experienced eCommerce Developer
Building a robust eCommerce platform requires a breadth of mandatory technical skills that are required if you want your website to be popular among customers. That's why it is so important to hire an eCommerce developer rather than using an average software programmer since eCommerce developer responsibilities are very specific.
Here's a list of technical skills that a dedicated eCommerce programmer should possess:
HTML, CSS, Javascript (React.js, Vue,js), JQuery (for front-end development)
Node.js, Laravel, Symfony Ruby on Rails, .Net (for back-end development)
Adobe Photoshop, Adobe Illustrator, Figma, Axure (for UI/UX design)
Flutter, React Native, Ionic (for mobile app development)
API development and integration implementation
Not even mentioning obligatory prior experience with Shopify, BigCommerce, Magento, Volusion, Woocommerce, and other eCommerce platforms or tools for your E-store.
In this gigantic sea of different tools, a good developer has to be fluent in all of them. For example, today there is a platform that is used frequently when creating an online marketplace – 3dCart. It has multiple advantages (including multiple payment gateways and secure transactions) and powers more than 17,000 e-stores. And so it makes sense that if you want to take advantage of this particular platform, you will need an expert with experience to make it easier and faster.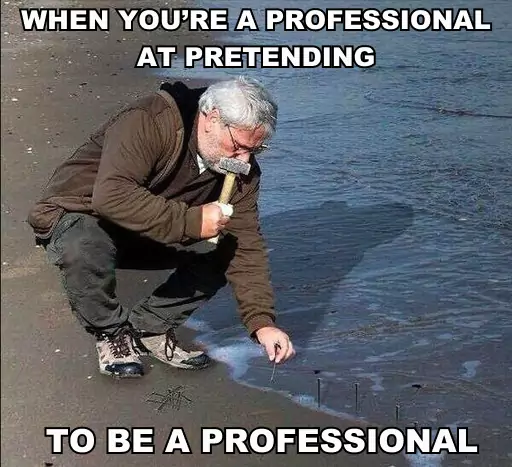 Or take Woocommerce – a plugin for WordPress marketplaces. It has more than 5 million installations all over the world and is one of the most popular eCommerce solutions on the market. Woocommerce is an awesome tool for building online platforms, but only if used wisely. Despite the fact that the Woocommrce itself is user-friendly, in order to fully use all its capabilities and customize your marketplace, you need to have a particular skill set and, again, preferably experience.
Now, it is almost impossible to find a single person who is an expert in all of the abovementioned programming languages and tools, but you want only the best to work on your platform. That's why we recommend hiring a development team to create your website and launch it, and after that, you can suffice with one or two eCommerce engineers to support and update the website.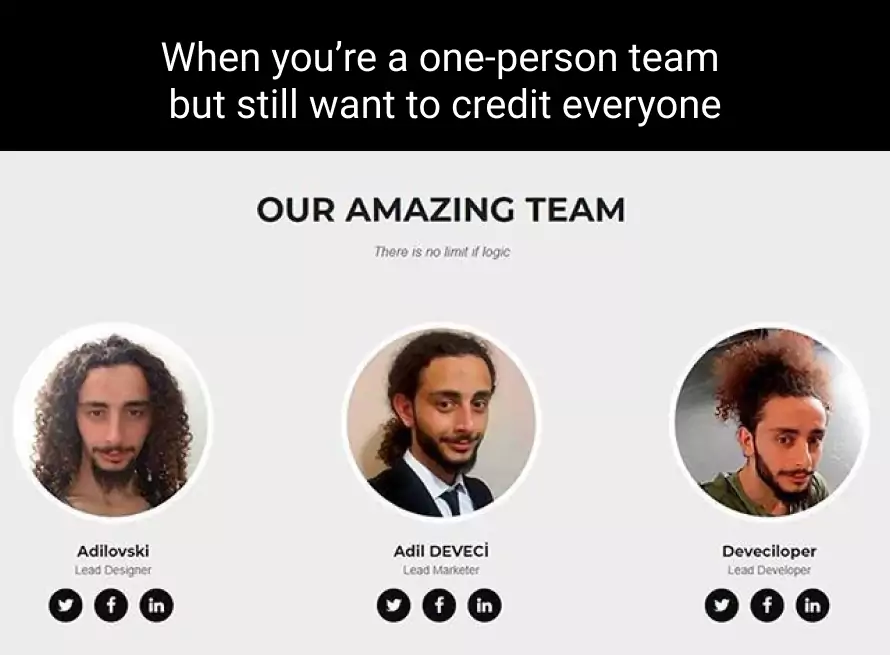 You can even quickly scale up your development team by hiring a remote workforce. 63% of American senior executives stated that talent shortage is the biggest concern they are facing and it stops them from keeping up with a pace of change in the industry. But if you access a global talent pool and hire remote eCommerce developers you can avoid this problem.
How to Hire eCommerce Developers
Partnering with companies like ProCoders, which offers staff augmentation and outsourcing services, greatly facilitates the process of creating an eCommerce platform.
The List of eCommerce Developer Responsibilities
The list of responsibilities of a potential eCommerce developer varies depending on your request. Do you need to create a website from scratch or make an add-on to an existing base? What features should be integrated into the site? Do you need active support after the platform is created? What level of engagement do you want from your customers?
eCommerce developer responsibilities may include the following tasks to help optimize your site:
Identifying the needs of your platform and possible solutions for them. Using their expertise to research and recommend innovative techniques.
Configuring, designing, and developing scalable and responsive eCommerce solutions according to your requirements. That can include integration with multiple payment gateways, enabling the security of transactions, smooth functioning of the cart, and other shopping-specific features for your marketplace.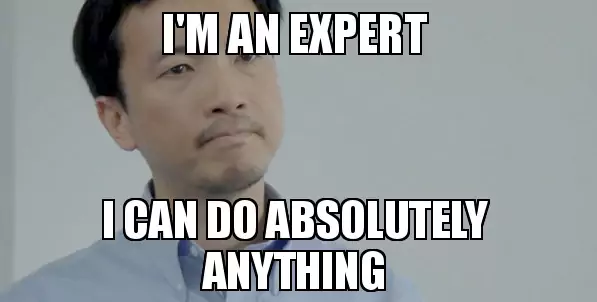 Assisting in implementing and supporting a digital marketing strategy for your company.
Providing post-release support, delivering new functions and integrations, remediating any issues.
Tips How to Hire Dedicated eCommerce Developers
Whether you decided to hire remote ecommerce developers or to stick with your fellow citizens, hiring an experienced programmer might be a tricky task.
Define what you want
Remember, you are hiring a completely new person who, in the early stages, will not be so well versed in your business, despite being an expert in creating eCommerce platforms, so initially you need to clearly define the goals and functionality of your future E-store. Be sure to decide on the details of the platform itself.
For example, if you're set on integrating your platform with payment systems, the specialist must have experience in this area. This will also help to avoid the situation when you hire an eCommerce developer who specializes in Shopify to develop a website in WordPress.
It would also be nice if at this stage you could decide on the platform on which you would like to power your site (among the factors that can affect this are pricing, security, checkout procedures, integration with payment gateways, accessibility), but even if you are uncertain – the developer should analyze your request and help with the choice.
Let's schedule a call to start a Discovery Phase for your project!
Decide on a budget
Every penny counts! However, you should match your requirements with your capabilities, so we advise you to consider pricing as a factor in your eCommerce store development. Developing your online platform is a very profitable long-term source of income, but it also requires a significant initial investment, so the budget must be agreed upon in advance.
Luckily, the IT market is developing at an enormous pace, so there are plenty of eCommerce developers for hire to choose from. And if you want to cost cut even further, you can hire remote eCommerce developers and assemble a global a-team.
Get Ukrainian IT salaries annual report
Take this into consideration: the average annual salary for an American eCommerce developer is $104,249 ($50/hour), German developer – $89,519 ($42/hour). Developers in India, on the other hand, will cost you around $16,345 ($7/hour).
However, you must remember that price and quality must complement each other rather than being mutually exclusive. The golden middle, in that case, would be Ukraine with an average annual salary of around $35,780 ($17/hour) and an outstanding quality of the end result. Hire software developers in Ukraine like having the best of both worlds.
Don't flake on checking skills
What is an eCommerce developer if not a person with the set of hard skills you need? During the process of selecting candidates for the interview, carefully check the alignment of the skills of the potential employee to your objectives.
Look through the portfolio and make sure that the programmer you are planning to hire has experience building online eCommerce platforms. And do not hesitate to give a technical task to test their abilities – this will allow you to weed out candidates who are not suitable for you.
Pros And Cons to Consider Before Hiring an eCommerce Web Developer
Cons
It's Time Consuming. If you want to hire an eCommerce developer you definitely need to put a lot of time and effort into it. The good news is if you find a perfect partner it's settled once and for all.
Lack of Control. You can choose your own developers when working with an in-house team, but you may not have the same level of control when you hire eCommerce developers from an outsourced agency. That's why it is so important to have lots of communication during the project.

At ProCoders, for example, you would speak directly to your chosen developer, instead of playing the "Pass the Message" game with a client manager, and decide on the frequency of your communication.
Find out how the Outstaffing model fits you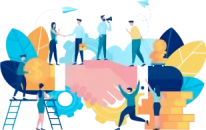 Pros
They Know What They Are Doing! What is an eCommerce developer? That's right, a narrow expert! Creating an eCommerce platform requires specific programming skills that you might not have in your in-house team. Hiring a dedicated expert is a surefire way to increase the likelihood of a higher-quality result, plus guarantees on-time delivery of your platform to the market.

And if you decided to hire remote eCommerce developers, you also gain access to a more dynamic and diverse talent pool where you can work with the cream of the crop.
Say No To Hustle And Bustle. Experienced web developers are incredibly self-sufficient, so you can safely focus on your core activities while a pro manages your eCommerce platform. No need for additional retraining of your in-house staff, no looming for hours. And after all, when you hire eCommerce web developers it adds a new perspective and creative flair to the table.

In addition, working with hired developers is much easier – just choose the engagement model that suits you (based on the rate/hours ratio, overall pricing, responsibilities, qualification) and save yourself from additional uncertainties.
How to Hire eCommerce Developers with ProCoders
Thanks to our long experience in the IT industry, at ProCoders we know firsthand about software development. We offer outsourcing and outstaffing so you can choose what mode of action is more suitable for your project. Do you want to hire eCommerce web developers to expand your team? Or do you want us to handle the development from start to finish? We can do both!
But in the end, expertise is the most important thing in an eCommerce developer. At ProCoders we value diverse tech knowledge and constantly improve upon our skills. We've already worked with start-ups and small enterprises in various industries, so you might want to check out our prior projects. We can find developers for startup and assemble great development team. We know how to code, but we also know how to adjust the code to fit your specific needs and help you optimize your business.
We value your time as well and make sure the project delivery is as fast as possible! Hire offshore software developers with ProCoders is easy! The process of hiring with ProCoders takes only two weeks (we might even speed things up if you are in a hurry) and our teams are highly scalable – you can "offboard" or on the contrary hire a new team member within a short period of time. All of this to make your experience smooth and enjoyable.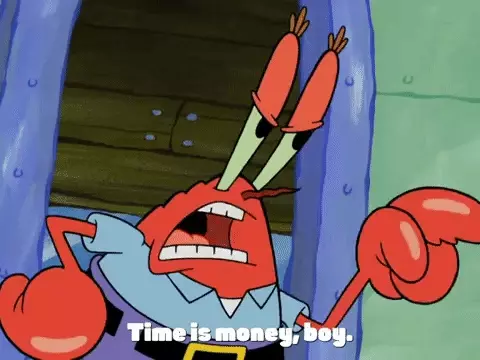 Generally, the algorithm of workflow is really simple yet very effective. The first step is to figure out what you need and to do that we hold the meeting and discuss your needs and wants. Based on this evaluation we then offer you professional advice and recommend hire remote developers, that are right down your alley.
At that point you don't have to waste time searching for perfect matches – we take care of it! We evaluate the skills, the requirements, the needs, the budget. Basically, do the homework for you! All you have to do is conduct an interview and approve your soon-to-be team members, easy as that.
Let's check which developer fits you!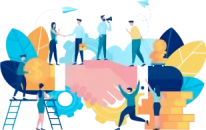 And as Tim Gunn says, make it work! Our developers report directly to you and act as a natural extension of your team. That is until your project is completely done. Following your approval, the team wraps up the work and now your eCommerce platform is ready to bring some money.
The work method we offer is extremely effective: you do not waste time on recruiting and can concentrate on your core business while professionals create the product for you. Want to try? Contact us!
F.A.Q.
What platforms are there and how can I choose one for my website?
The easiest platforms are SaaS-based – they act like LEGO (Shopify or inSales). Easy and cheap, but no customization.
The most common option – CMS development. They are modular, and the modules of many of them are collected in sets (or editions) designed for certain types of sites.
The most potent option is framework-built platforms. The need for serious programming costs makes the development more expensive, but the result is also more individualized.
Where can I find talented eCommerce developers?
Do you want to find eCommerce developers for hire? Check out Clutch of Upwork. There are tons of entries for you to choose from all around the world. Hiring coders from Ukraine, for example, is a great way to quickly find an available and professional developer for half or three times less price.
Conclusion
As the success of sites such as Amazon, eBay, and Aliexpress shows, the future belongs to companies that have gone digital. However, creating a successful eCommerce platform is not as simple as it appears. Any website requires meticulous care not only during the development process but also after it is launched.
Why hire eCommerce developers? Well, in our experience, if you do not have the right man among your in-house team it is almost impossible to create a smoothly running eCommerce platform, and re-training an employee is way harder than it seems.
Do you want to establish yourself as a leading eCommerce brand and need help? At ProCoders we know exactly what to do! Contact us and we will make sure you'll have the best eCommerce solutions from the best developers.
Let's schedule a call to discuss all your needs!