Onshore and Offshore Software Development Model: A Fair Comparison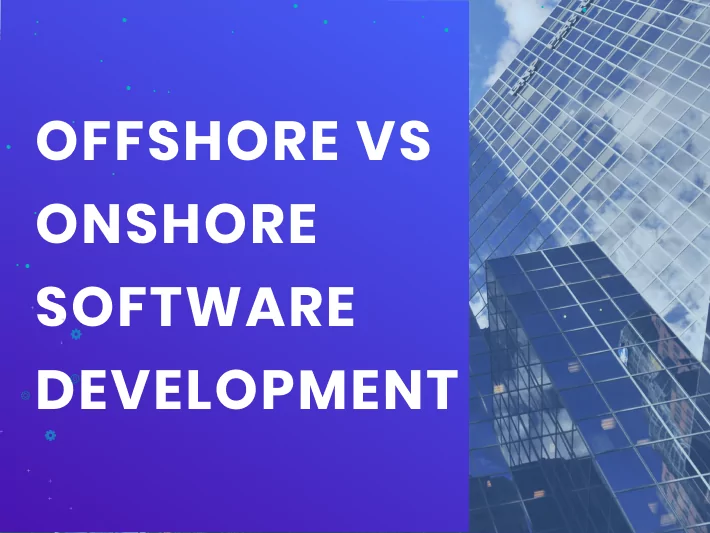 Should you look outside your borders for your software development talent? Here's what you need to consider.
Thinking about hiring a remote IT team for your next development project? You're not alone. IT offshoring is a big business that's getting bigger all the time. According to a recent report from Research and Markets.com, the global IT outsourcing market is growing from USD $333.7 billion in 2019 to $397.6 billion by 2025 growing at an annual 4.5 percent rate.
In today's digitally connected world, your website is more than just your company's calling card on the internet. It's your marketplace, your customer connection center, and for most companies, a central hub of the company — for all your audiences. In every corner of the world, the demand for developers has never been greater.
Many companies turn to remote IT development teams to build flexible resources for their company. That's why it's important to understand what is onshore and offshore in software development, and what the benefits one model has vs. the other.
What are Onshore and Offshore Software Development Models?
What is onshore and offshore in software development? Both the onshore and offshore software development models are ways you can access the advantage of remote teams for your business. Here's a more complete break down.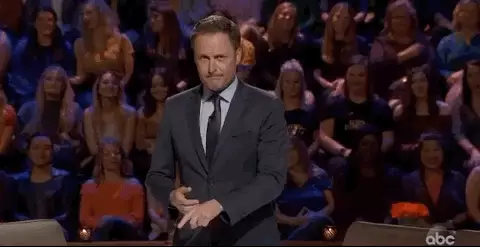 Offshore Software Development Model
When a company says it's "offshoring," that means it's looking outside its company, and outside its borders, for at least a portion of its software development. These arrangements can vary widely.
It could be as straightforward as hiring a single freelance developer from another country from a "job matching" site or from your own job listing. Or, companies often elect to hire overseas programmers through an offshoring firm, which provides its own project management, talent procurement.
Alternately, clients can hire teams that will work directly with their own internal staff. This type of "outstaffing" arrangement allows companies to manage offshored team members directly. Without a project manager in the way, the outstaffed team becomes your team with direct line reporting— just not part of your internal headcount.
Find out how the Outstaffing model fits you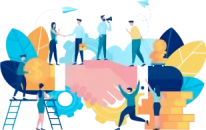 Generally, companies hire offshored talent several hours away for the discounts it offers — like the US to Ukraine, for instance. But when companies look to hire in countries bordering theirs — like the US to Mexico — this is called "nearshoring." Sometimes clients opt for this strategy, even if it's more expensive, to enjoy greater proximity and shared work hours.
| | | | |
| --- | --- | --- | --- |
| | Onshore software development | Nearshore software development | Offshore software development |
| Workflow | A client operating in San Francisco contracting with a team in Seattle | A client in New York with programming consultants in Mexico City | A client in Louisville with a development team in Ukraine |
| Time Zone Difference (hours) | 0-3 | 1-4 | 4+ |
Outsourcing development model
Onshore Software Development Model
In the difference between onshore and offshore software development models, what "onshoring" offers is distinctly different. Companies who onshore their IT talent are hiring additional programmers within their own country.
This could be a minor hire of a single freelancer, or as complex as major staff augmentation using a nearby consulting firm. Companies that make this choice believe that staying within your own borders cuts down on language/cultural hassles.
| | |
| --- | --- |
| Onshore Model | Offshore Model |
| Developers are in the same country or within 0-e hours time difference between offices. | Developers are located in a different country from the client, usually averaging 4-6 hours time difference between offices. |
Some Facts and Statistics about Software Development Consulting
Outsourcing is a go-to strategy for a majority of companies, and as an employment trend, it's going nowhere but up. As demand for talent outstrippes supply, it's only logical that companies would seek out low-cost IT talent in low-cost of living countries.
Potential consulting clients are simply "fishing where the fish are." Many "low cost of living" nations are now realizing their tech sector can now be a growth-engine-for-hire for companies across the globe. Many nations such as Ukraine, the Philippines, Mexico are now recognizing IT consulting as a significant driver of their GDP.
Check developers availability
IT outsourcing is growing fast in every industry vertical, as outsourcing firms are becoming more sophisticated, as indicated by this recent report from Deloitte.
As these statistics show, clients derive a great deal of benefit from outsourcing. They expect IT consulting to continue its boom, as more companies make outstaffing ta key part of their long-term operations.
The growth of outsourcing has been driven primarily by enabling technologies that allow companies to disperse their workforce. Outsourcing is a key enabler, helping companies harness the power of AI tech and other cutting-edge technologies.
What Is the Difference Between Onshore and Offshore Software Development Models? Let's Compare
So, in a comparison between offshore vs onshore software development, which is the best? The answer lies in your business practices, and what your technical specifications.
How much time and money you've got to invest are important considerations, too. Let's see what is onshore and offshore in software development, and what the different options can mean for your business.
Offshore Model:
When you consider the difference between onshore and offshore software development models, what most managers come down on the side of offshoring, because of the tremendous value proposition it offers.
Value
Fast turnarounds — With developers ready to hire in offshoring-friendly nations, client companies can build larger teams, and move projects forward faster. While you're sleeping, your outsourced staff is on the job. You can enjoy a true 24/7 development cycle – a key competitive advantage that allows you to take your software to market faster.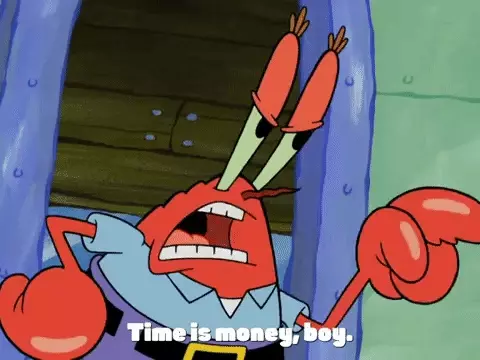 Less Red Tape — Because offshored staffers are consultants, you can circumvent complicated regulations that come with international hiring. Contract workers you no longer want or need can be released or replaced within two weeks to a month. Employer taxes are handled by your offshoring company. You pay for what you need, when you need it, for a fully flexible team experience.
Lower costs — There's no question, offshoring companies have the advantage when it comes to providing services at lower costs. In fact, higher costs of living countries like the United States, Canada, and much of Western Europe can see an enormous benefit from offshoring their IT development.

It's an important advantage, and one of the chief reasons why companies from small businesses to enterprises are looking far away from home for IT talent.
Get Ukrainian IT salaries annual report
English-speaking developers are common — While this tends to vary from country to country, many countries that are flourishing in IT consulting are doing it with a ready base of developers that speak and write in English fluently.

If you're fearing a big language barrier, you needn't worry. While countries are investing in teaching their University students the latest programming languages, they are teaching them English as well.

High quality — Many nations are doubling down on their efforts to grow their base of tech talent, offering free education that is attracting huge new numbers of students to this high-demand profession. Ukraine is a good example. The country graduates 130,000 workers into IT, engineering, high-tech manufacturing and construction every year, making IT consulting a growing part of the country's GDP.
Get our clients' contacts to discuss their experience with us!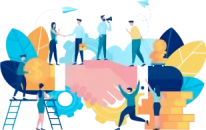 Limits
Asynchronous work schedules — If several time zones separate you and your contractors, management issues can sometimes occur. Phone meetings during your work hours can be tricky. However, most IT offshoring companies are equipped to deal with this, shifting work hours slightly to help accommodate client phone conversations. Make sure this is something you discuss with firms you consider.
Lost in translation — Not every IT consulting firm understands Western culture and work standards. You may find their paid holidays don't match up with yours, or run into strange government regulations or tax issues you're not used to encountering.

Some countries are worse about this than others, but often clients have good experiences in European countries like Ukraine or other offshore countries that have similar languages and cultures to theirs.
Onshore Model
In the debate about what the benefits of onshore vs. offshore software development models can mean for your business, onshoring seems like a safer easier choice. But as it turns out, there's more to it than that. Let's discuss the considerations that go into sourcing your IT consultants locally.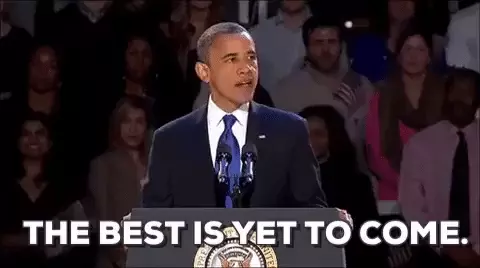 Value
Speaking your language — Local talent generally will offer your company fewer surprises or miscommunications.
Meeting and working with consultants in person — Local IT consultants offer the accessibility of in-person meetings. In some instances, this can contribute to a faster, shallower learning curve, allowing them to learn your business far quicker.

Yet, for some organizations, there's no substitute for being able to come to their offices for meetings. Luckily, even many companies six hours apart can be reached by plane in three hours or less.

Many offshoring companies are perfectly willing to fly for periodic client meetings. Make sure you discuss those logistics if this is a priority.
Coordinated work schedules — Shared business hours facilitate a closer working relationship, and resolve issues in real-time.
Issues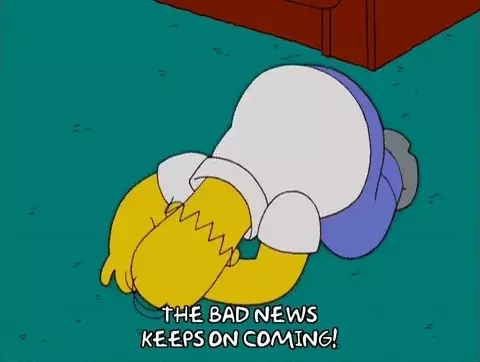 Finding availability with local consultants — It is well established that the demand for programmers outstrips supply in many, many countries.

That means in high-demand countries like the US, finding the consulting resources you may need might be a challenge. You'll end up paying top dollar and sometimes being put on a waiting list to get on to their roster.

You'll find far more resources ready to work offshore, a key issue in any discussion regarding offshore vs. onshore software development.
Let's check which developer fits you!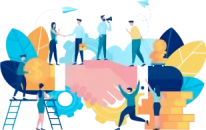 Not much cost savings — Yes, when you hire local IT consultants, you won't have the costs that come with hiring and onboarding an internal staff member. But you won't get the big savings you might experience working with lower-cost consultants overseas. You'll save yourself some onboarding headaches, but not nearly as much as you might hope.
Administrative hassles still remain — Many of the same admin hassles that come with onboarding consultants will still be with you whether you hire local or foreign talent. You still have to set them up as vendors, give them access to your data, and onboard them into your teams.
When considering onshoring vs. offshoring software development, many complex issues are at play. But when speaking with potential clients, we often ask them these questions, to help them narrow down their choices.
F. A. Q.
When should you choose to offshore over onshoring?
There are several cases where offshoring is the preferred choice. For example, for small companies with a limited budget that need to hire several specialists at once. Or for those projects that require any special skills or extra knowledge/experience – offshoring can significantly expand the pool of talent.
Why is the difference in hourly rates so significant?
The hourly rate can depend on different factors, such as availability (the more developers are available in the region – the lower is the rate), the standard of living (the higher is the cost of living in the country – the higher is the rate), and so on. That's why in Western Europe or the US the hourly rate is significantly higher than, let's say, in Eastern Europe or Asia.
Is there a difference in the quality of offshoring developers and onshoring developers?
Based on our experience the difference is practically absent. CEOs choose onshoring because of the language barrier (which, thanks to globalization, is pretty much a non-existent problem) and the ability to hold meetings in person. The quality of the code is more likely to be linked with experience and the combo of hard/soft skills than with location.
Conclusion
As an offshoring company ourselves, here at ProCoders, we believe in the possibilities the model offers. We can help you enjoy the benefits of direct management, with the flexibility a remote team offers.
Our dedicated team can work with you from week to week, or year to year if necessary. You get the resources you need, all on a standard monthly fee and a "no surprises," flexible contract. In the debate between onshoring vs. offshoring software development, we can offer you the best of both models.
Ultimately, the choice to offshore or onshore your IT consulting is a highly individualized decision, one based on your company's values, needs, and budget. At ProCoders, we'd love to talk to you about your upcoming project needs and show you how offshoring can benefit your business. Contact us today, for a free consultation!
Let's schedule a call to discuss all your needs!