Offshore Software Development Rates: Comparing by Country and Skills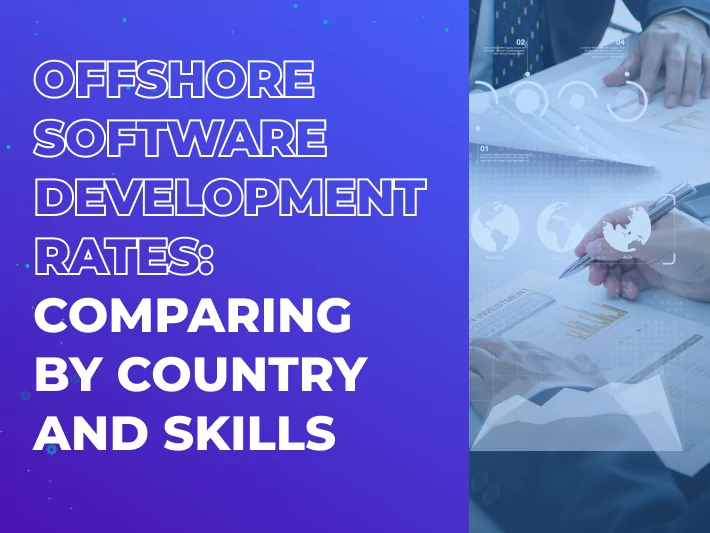 Accessing more affortable talents is one reason why many companies are now turning towards offshore software development. Yet, more than low cost offshore developer rates per hour is what makes a country optimal.
Therefore, this article, though focused on comparing various outsourcing destinations, also looks at different angles including how companies can find an effective country or vendor to outsource a project to. An offshore software development rates comparison but more important is the value to be gained by outsourcing a project to any of these countries.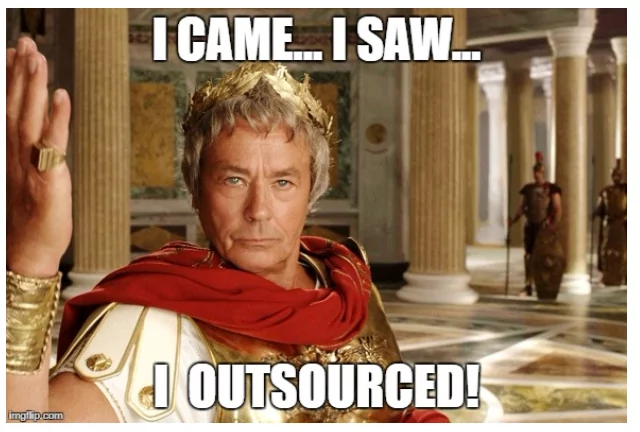 Offshore Software Development Rates by Country
This section gives a short intro into software development landscapes in each country as well as the average offshore software development cost per country and according to levels of experience.
Europe
Ukraine
Ukraine has an estimated 200,000 developers and graduates a further 10,000+ tech professionals each year. Likewise, there are at least 900 custom software development companies in Ukraine listed on Clutch. The actual number would be way more than that. On GitHub, Ukraine has, by far, the highest number of user accounts per $1B GDP; that's 354,153, more than even top western Europe countries of France, Germany, Portugal, etc.
The highest contributing factor to this growing landscape of software development in Ukraine is a conscious enhancement of IT skills. Ukraine has IT hubs in major cities such as Kyiv, Lviv, Odesa, Dnipro, and Kharkiv. Major global companies host their research and development centers in Ukraine. There are more than 100 of these.
Thus, it is not farfetched to refer to Ukraine as Europe's Silicon Valley. More so, at least 11 companies originated from Ukraine and roughly 8 companies with offices in Ukraine appear on the list of 2021 Global Outsourcing 100. All these reasons and including, of course, low offshore software development cost encourage business leaders to seek Ukrainian software development companies for outsourcing their projects.
Ukraine developers collaborate with foreign-based companies very much. Hence, a good knowledge of English is a given for most of the developers. More so, the similarities between Ukrainian culture and the values across the rest of Europe makes it one of the top software development hubs on the continent.
Average Hourly Offshore Development Rates
Junior – $18-25
Mid – $30-45
Senior -$50
Poland
Short Intro Hardly is there any ranking of top destinations for software development outsourcing in the world (not just in Europe) that does not include Poland. Poland lists tens of thousands of developers and by estimation, at least one person in every 100 Polish people is a software developer/software engineer. That makes it an abundant hub for seeking software development talents.
Poland's seven IT hubs 'house' a great majority of IT professionals working in the country. Therefore, there is a strong support system to advance IT skills and knowledge. The main cities for this are Warsaw and Krakow. In addition, Poland boasts of hundreds of software development companies. Poland is geographically and culturally related.
However, Ukraine edges it in terms of offshore software development rates because the rates are higher in Poland despite that the country is less tech-equipped than its neighbor, Ukraine.
Average Hourly Offshore Development Rates
Junior – $20-27
Mid – $35-50
Senior – $65+
Romania
Romania, with an estimated >100,000 software developers is among the countries with the highest number of software developers in Central and Eastern Europe. On Clutch.co, the country also lists more than 300 software development firms. In addition, over 8,000 development professionals graduate from Romanian institutions each year.
The country has attracted investment from major global tech companies including Microsoft, Amazon, Oracle, Google, and so on since as long as the mid-1990s. In Romania though, tech professionals are often not so highly-skilled. Therefore, it experiences a shortage of expert-level software engineers, unlike Ukraine.
Average Hourly Offshore Development Rates
Junior – $15-23
Mid – $23-30
Senior – $45+
Asia
India
There are at least 5.8 million developers in India according to GitHub. This includes new entrants in the past year, numbering 1.8 million. These statistics testify to the growth of software development in the country.
Indeed, there is evidence that India is big on tech and engineering generally. In 2018, India produced the most STEM graduates of any country in the world, about 2.7 million, according to UNESCO.
India is probably the biggest hub of IT talents in the world, including software development professionals. India's top tech cities include Bangalore, Hyderabad, Mumbai, Chennai. On Clutch.co, over 3,200 software development firms from India are listed.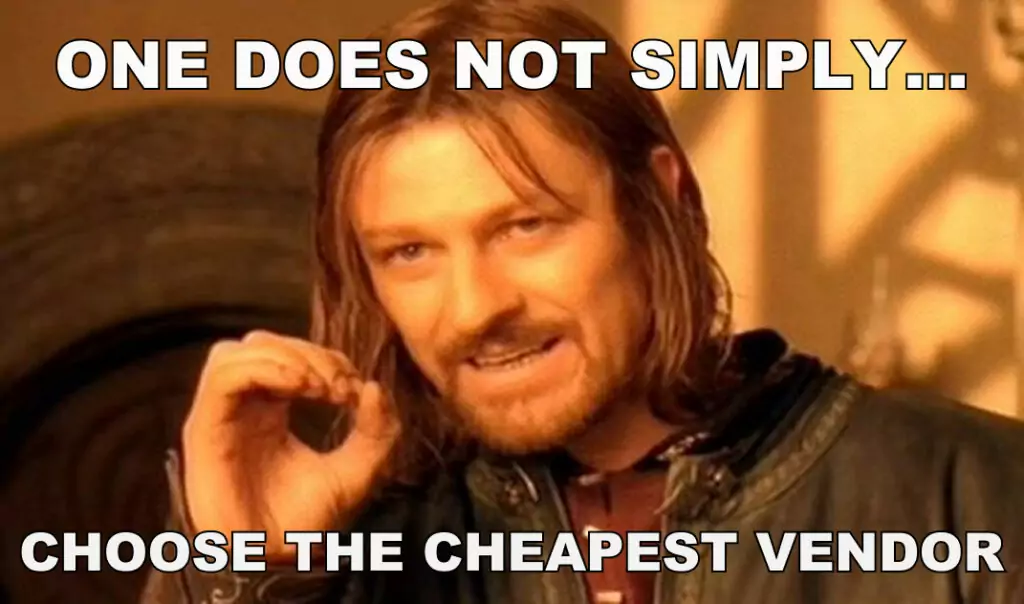 You should note, though, that in India, there are two types of software outsourcing professionals you would find. The first category is composed of developers who are less-qualified but also cheap; obviously, a serious project is more likely to experience pitfalls in this case.
In the second category, the talents are very skilled but they are hard to find. The Indian market is very huge; so, it's increasingly difficult to find highly-skilled talents unless they would be very expensive to hire.
Average Hourly Offshore Development Rates
Junior – $15-20
Mid – $25-40
Senior – $50+
Singapore
According to Github's State of Octoverse Report 2019, Singapore ranked second in the percentage increase of contributors on its platform. In the 2020 edition of that same report, it ranked second in the growth of contributors to open source projects with 376,249 contributors. In 2021 the number was 527,746 (more than 40% growth).
According to Singapore's Ministry of Manpower, its country's ICT sector employs almost 200,000 people. On Clutch.co, there are at least 130 Singaporean software development firms listed. For a country with a population of under 6 million people, these are impressive figures that testify to the amount of talent being groomed in Singapore.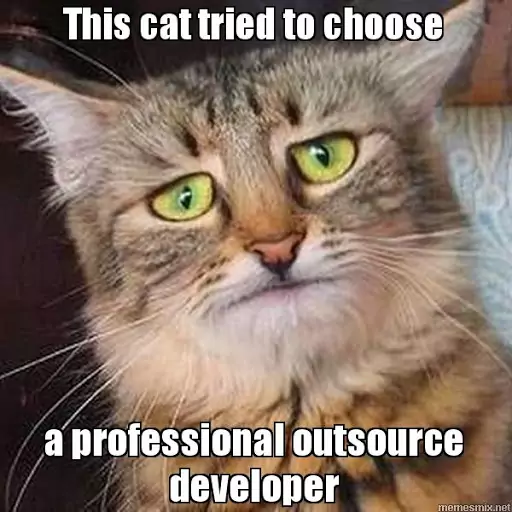 Although a high percentage of the population is involved in IT, the resources available are limited. This may cause impediments for a project. Not to mention that the differences between the Asian culture and the West's may be a hassle to overcome.
Average Hourly Offshore Development Rates
Junior – $20-25
Mid – $35-50
Senior – $55+
Indonesia
Indonesia is one of the top ten countries in percentage growth of contributors last year, according to GitHub's report. Precisely, it came seventh having witnessed a 51.2% growth in number of contributors from there on the software development platform. According to a Google report, Indonesia's internet economy leads the pack in its Southeast Asia region with an estimated yearly growth rate >40%.
Also, Indonesia is home to a number of technology universities with software development specifications, located in cities such as Jakarta, Bandung, and Surabaya. In some ways, Indonesia is similar to India. However, the population is not as much and the availability of developers is lower in the former.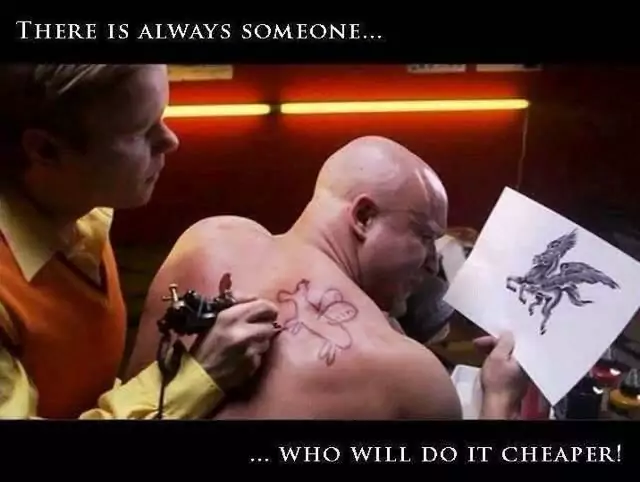 Average Hourly Offshore Development Rates
Junior – $10-18
Mid – $20-30
Senior – $35+
The Americas
A note about South America in general: there are limited tech resources, for one. In addition, the main languages are Spanish and Portuguese, which may make it difficult for Western clients who speak English because of the abiding possibility of misunderstanding.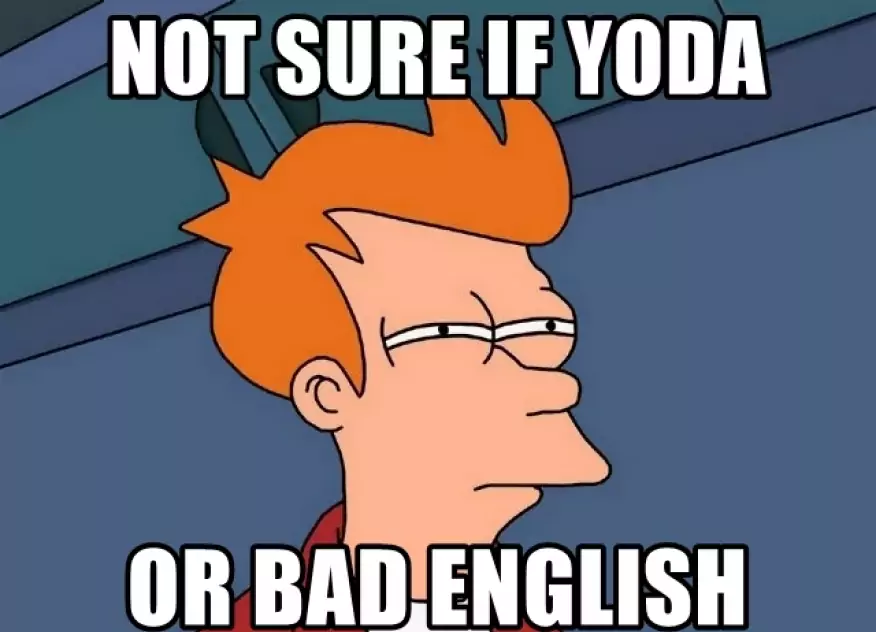 Colombia
Colombia is indeed one of a leading country for outsourcing software development in the American (North America and South America) region. Multiple articles have highlighted the growing role of Latin America in the Technology Industry in some form or the other.
Colombia remains one of the countries spearheading this growth. Colombia, with 48% and at ninth, is the highest-ranking American company on GitHub's list of contributor growth rates over the past year. It also lists at least 200 software development companies on Clutch.co.
Average Hourly Offshore Development Rates
Junior – $10-18
Mid – $20-30
Senior – $40+
Brazil
Brazil has over 200 software development companies listed on Clutch.co. Brazil is, no surprises, the largest technology ecosystem in Latin America. In 2018, for instance, its IT market grew by 9.8%, more than twice beyond a projected growth rate of 4.1%. In 2019, according to the Brazilian Software Market – Panorama and Trends 2020, the sector witnessed a 10.9% growth, more than twice beyond the world's 5% average in the same period. In 2021 market growth reached a record 21%.
In addition, Brazil boasts of over 500,000 software developers. In IT in general, Brazil boasts of 1.8% of the global IT market and 40.7% of the market in Latin America, making the country one of the most important technology-focused regions in the world. As evident below, it also has super low offshore developer rates.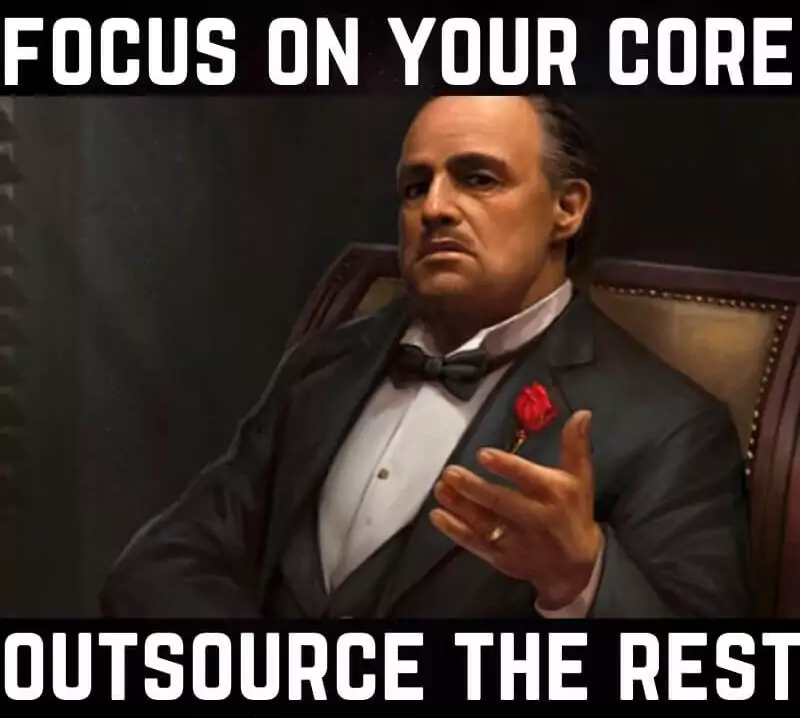 Average Hourly Offshore Development Rates
Junior – $17-23
Mid – $25-35
Senior – $40+
Mexico
More than 100,000 software developers graduate from Mexico's institutions yearly and apparently, the Mexican software development market should comprise no less than 1 million developers. On Clutch.co, it lists about 500 software development firms.
In a report of top destinations for software development based on assessment tests, Mexico was the only non-European country in the top 20, with a score index of 98.29%. Mexico is a top destination for outsourcing software development.
Average Hourly Offshore Development Rates
Junior – $16-23
Mid – $23-30
Senior – $35+
Offshore Software Development Rates Comparison
For ease of reference, we have compiled this table of offshore software development rates by country as well as according to the level of experience of the professionals. Most figures were gotten from PayScale in the local currencies of the countries but converted into US dollars for a unified analysis.
| | | | |
| --- | --- | --- | --- |
| Countries | Junior | Middle | Senior |
| Ukraine | $18-25 | $30-45 | $50 |
| Romania | $15-23 | $23-30 | $45+ |
| Poland | $20-27 | $35-50 | $65+ |
| India | $15-20 | $25-40 | $50+ |
| Singapore | $20-25 | $35-50 | $55 |
| Indonesia | $10-18 | $20-30 | $35+ |
| Columbia | $10-18 | $20-30 | $40+ |
| Brazil | $17-23 | $25-35 | $40+ |
| Mexico | $16-23 | $23-30 | $35+ |
What Should You Know?
Following an examination of offshore software development rates by country, it is important that business leaders know what to expect when sending a project offshore. This section covers factors affecting the cost of a project, tips for cost saving and cost effective project implementation, and how to choose the right country and vendor.
Factors Affecting Development Costs
An offshore software development rates comparison is important in making a decision as to which region to outsource to. Yet, evidently, software development prices, like the price for every other thing, varies widely based on different factors. We'll look at some of the factors that cause varying prices, beginning from the more apparent to the less apparent.
Developer expertise and experience
This is surely the most obvious factor affecting the price of hiring software developers. Certainly a junior developer cannot expect to be paid at offshore developer rates of a senior developer. Likewise, a senior developer will not settle with being paid at the rate of a mid-level developer.

Note that this is context-specific as, in some locations, the offshore developer rates of a mid-level professional might be equal or even less than that of a junior developer elsewhere. For example, the middle-level Ukrainian developer hourly rate could be equal to or even less than the junior US developer hourly rate. However, the point is that within similar contexts, software developers earn according to their levels of knowledge and experience, like all other professionals.
Programming Languages
There are many programming languages, each with varying degrees of acceptance. There is an obvious skills gap in the software development market, even though the gap is closing. However, some languages are still growing; as such, there aren't many programmers who can code in that language yet.
Moreover, some specific skills like business intelligence developer roles and responsibilities can cost more than you expect. These factors affect offshore software development rates comparison but we can expect some improvement in the coming years.
Project complexity
This particularly applies to contract projects. The more complexity is required to complete a project, the higher you will get charged. When a project is complex, many people prefer to outsource the entire project to software development agencies such as ProCoders, as against hiring individual developers.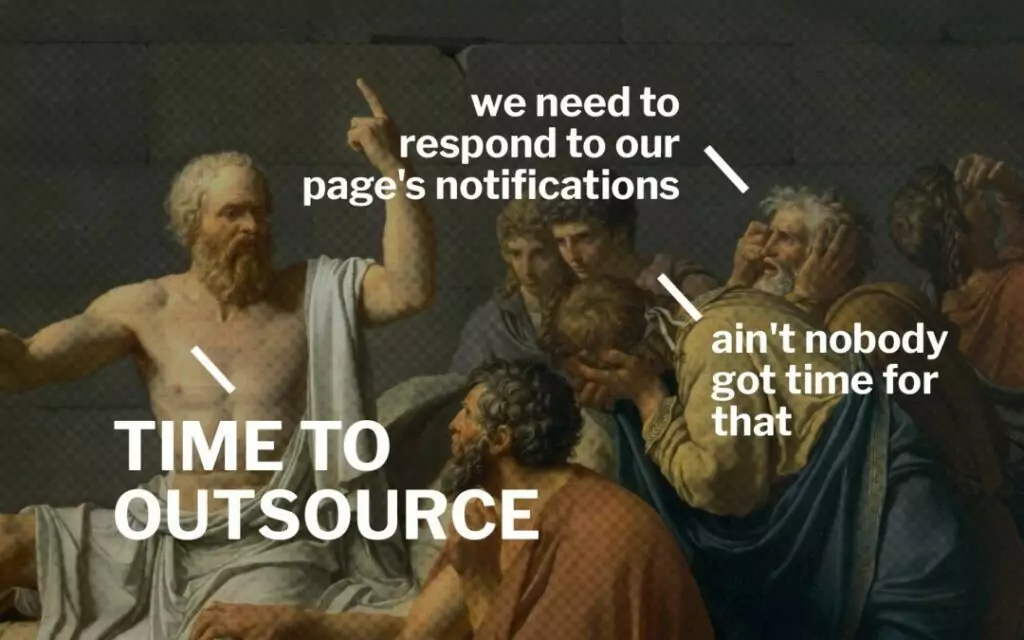 With the offshore outstaffing model, the client is charged by the agency and all responsibility for paying individual developers falls to the latter. Therefore, you can save more money on, particularly, complex projects.
Location and cost of living
This is an apparent factor in offshore software development rates comparison but the reasons are not immediately apparent to everyone. For instance, some people think that offshore developer rates are cheaper in certain areas simply because the developers from there are of lower quality. That's not true.
For instance, Ukraine has some of the most affortable offshore developer rates; yet, it still appears among one of the best countries to outsource software development projects. The reason for this variation is usually the cost of living. In places such as Ukraine when the cost of living is low, developers charge less because they can still satisfy their needs.
Tips to Save Budget
One way companies spend more in hiring software developers is their hiring options. If you are recruiting directly, you would definitely spend more on finding the right developers. Instead, you can save budget by outsourcing software development to an agency via the outstaffing model.
For instance, by outsourcing your project to ProCoders, we will help you set up a world-class team to handle the project and provide necessary infrastructure/tech stack to carry it to completion. Offshoring is a great option because you are taking advantage of the low offshore software development cost in another country (in this case, Ukraine) while getting even better value for a project.
Before you begin the project, have all the estimated requirements at hand already. This is another area where you need an outsourcing agency. Many software development projects are often plagued by hidden costs (covered in the next section) that hamper the progress of the project. Define the major features of the project and clarify the necessary KPIs in order to build a scalable team.
Also, in defining the project's scope, pay attention to unexpected costs, taxes, fees, and other such hidden offshore software development costs that may take a chunk out of the budgeted amount.
Use the agile approach throughout the process. The strategy for implementing a project's requirements is highly important to the overall cost of the project too. The agile approach helps you to work faster and smarter and to avoid the common pitfalls experienced in most projects.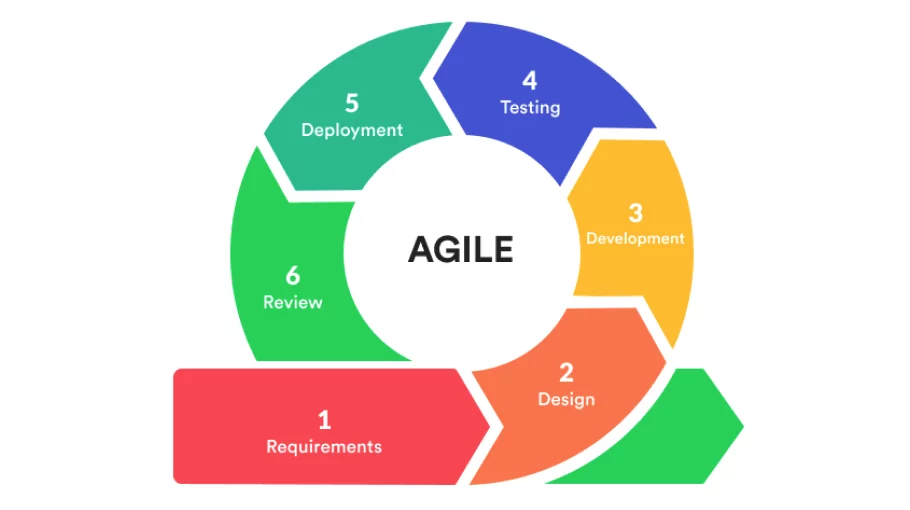 ProCoders doesn't use the waterfall approach where we only show our results to clients; this is to avoid mismatching results to expectations. Instead, we use the agile strategy and work closely with our clients in order to ensure the smooth running of the project.
Hidden Costs
Maintenance: maintenance covers the most hidden offshore software development cost because sometimes, you can't anticipate the exact type of problems that would emerge needing to be fixed. Even though a project might have a 'timeline', software development is an unending venture. Maintenance might not even be due to some error.
At times, there may be a change in compliance requirements that you need to adapt your program to. At ProCoders, we continue to provide support to clients whose products we have developed in order to improve the software from time to time, address compliance requirements, and clean out bugs.
Get our clients' contacts to discuss their experience with us!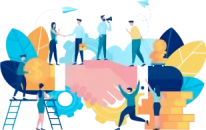 Personnel turnover: some projects take several months and even years. Long enough for a member to leave for somewhere else. Even if that's not the case, at some point in the project, there may be a need to bring in a specific professional for an assignment. Recruitment and onboarding costs can be extraneous on the budget. However, if you use an outstaffing agency such as ProCoders, you should have less difficulty in dealing with this.
Change requests: agile development prides itself on continuous iteration. However, change requests may be so many that they become overbearing and bite into the budget set for the project. This is part of why the discovery phase needs to be defined from the start; so that such needs and iterations can be iterated before the project begins.
How to Choose the Right Region and Vendor?
By now, it is clear enough that while offshore software development rates by country vary, the cheapness of a vendor or region is not enough reason to select it for your project. So, what other factors matter in choosing a region and vendor.
Assess the developers themselves, even after meeting the management of the vendor/agency. That means knowing and meeting with the specific people who will directly handle your project. At ProCoders, our clients have direct access to the teams we build and as such, communication is smoother and they can trust our work to be nothing short of excellence and in accordance with their expectations.
Check developers availability
Review the vendor's past clients and analyze industry experience. ProCoders has an advantage in this regard because we have worked with clients from diverse industries: SaaS, logistics, healthcare, IoT, B2B. That puts us in pole position to handle various projects. It is crucial to hire offshore developers that have experience working in your industry.
Consider the work conditions. This includes the time zones. Offshoring is complicated for many companies because of the time zone difference which might create gaps in communication. However, ProCoders has successfully worked with clients from various countries. Understanding your team and organizing the process around the time zone differences ensures round-the-clock development and greater efficiency.
Conclusion
This article on offshore software development rates comparison is important because this model is something that is untried for many companies. However, many other companies that have tried using it continue to recount its benefits, particularly in saving offshore software development cost and in accessing a global talent pool, thereby expanding their hiring options and quality.
ProCoders is located in a region with one of the most affortable offshore software development rates by country: Ukraine. We help clients build scalable teams to develop world-class software products.
Let's schedule a call to discuss all your needs!