How Much Does Python Software Cost Depending on Developer's Salary and Hourly Rates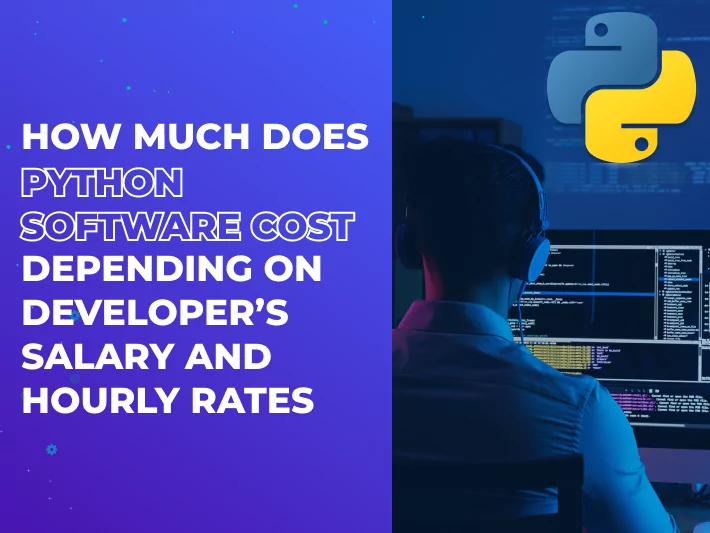 Despite being among the oldest programming languages, Python does not lose its relevance in 2021, twenty years after its creation. If you look at the statistics of the last five years, you can see that it is one of the five most demanded programming languages with a 14.8% growth in popularity.
Among the main competitors are Java and C ++, but they are inferior to Python by more than 10% in market share. You truly cannot find a more universal language.
But what exactly makes Python so enticing for both programmers and employers? What affects the cost of Python software? And how to make the most of the hiring process?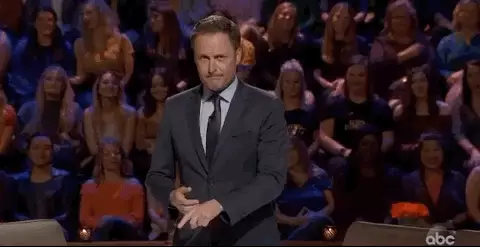 We have collected all possible information on this issue and are ready to tell you. If after reading the blogpost you still have questions, we are here to answer any of your questions anytime – just fill out the form and our consultants will contact you as soon as possible!
What Affects Python Software Cost?
Without a doubt, the higher demand for a particular programming language raises the cost of the hourly rate of coders. And when it comes to Python programming, cost is greatly affected by its popularity.
The reason for that is quite simple – this language is capable of performing a wide range of tasks, moreover, it can be used on all popular platforms (except, perhaps, the segment of mobile applications). Python is incredibly flexible, with huge support through frameworks and libraries, has interpreters for all kinds of operating systems, as well as an open source license, and tons of third-party tools. One can endlessly list all the advantages of this language.
Keeping that in mind, most non-technical CEOs struggle with hiring Python programmers, mostly because they don't research the market and end up overpaying. To avoid that, you should know exactly how much does Python software cost and what affects the cost of Python web app development.
1. Experience
The easy learning curve can be viewed as both a blessing and a curse. Yes, it helps to maintain a virtually constant influx of new coders to the market, however, this is precisely what makes experience and skills matter. And this is where the Python web app development cost can build up.
And since Python can be used to code all kinds of web apps, those developers who have a wide and successful experience in application development earn much more than newbies who have one or two small projects on their account.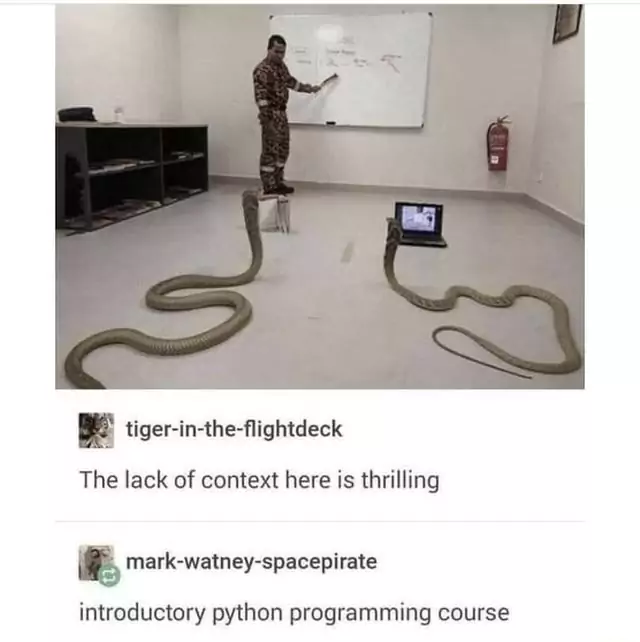 2. The Complexity of your Project
The cost to build a web app with Python depends on the end goal. Building a web app is a very dynamic process that rarely comes to life perfectly according to plan. Some things can change in the course of the work – and that's okay.
The rule is quite simple. The more features and functionality you want to add to your project, the higher the cost of Python software would be. Python is the ideal language for multi-purpose programming solutions: its capabilities include everything from creating file directories to visualizing interactive data, acting as a server-side of a web app, creating APIs, or doing a qualitative and quantitative analysis of big data. Its simple yet elegant syntax makes almost every project idea attainable.
There are three other factors that affect a Python web app development cost, and their role in the final price is probably the biggest.
Cost of Python Software Depending on Developer's Skills
According to the IT-related training platform Edureka, every Python developer should master the following skills:
Be well-versed in core Python
Have a good hand on web frameworks like Django or Flask
Knowing the basics of Data Science and Deep Learning
Some expertise in AI and Machine Learning
Need to understand a Multi-purpose architecture
Every additional skill that a potential employee has – be it an experience working with AI, Machine Learning, or a profound familiarity with JavaScript/HTML – can add up to the final cost to build a web app with Python.
For example, on Upwork, there are hundreds of applications of American developers ranging from $20 to $150 per hour. However, if we were to narrow it down to Python + Machine Learning + AI, the price window will shrink to $40 – $150. Adding Data Science to the filter will shorten it even more.
But you'd be surprised that Python programming cost depends not only upon programming and knowing all in's and out's of different technologies.
At this point, we have to make a small yet very important caveat: yes, hard skills are much more relevant, but soft skills should not be underestimated.
How conscientiously the developer performs the work, how responsibly he approaches the tasks, how well he knows how to work in a team – these factors are all just as important as his ability to code in several languages. That's why it's essential to check these things while still in the talks process and note how well the coder fits in your team.
How the Cost of Python Web App Development Depends on the Developer's Location
How much does Python software cost change depending on the location? There are two main reasons why hourly rates vary from country to country, and why developers in the US cost three times more than developers in Ukraine or India.
Availability
A good deal of the Python programming language cost depends on the demand for programmers: in developed countries, it is traditionally much higher than in developing countries. The talent shortage pushes hourly rates up every year.
If we compare Eastern European countries, for example, Ukraine is on the top of the list alongside Poland, being one of the most developer-dense countries in the region. More than 150k of available skilled developers – that is a huge talent pool available to outsource and outstaff, meanwhile in the US and the EU the density of developers is higher, but all good ones are already working for big names and charging lots of money.
Standard of Living
The Python programming language cost also depends on the cost of living in the country. Residents of higher-income countries are expected to raise rates to meet their basic needs. For comparison, according to the index of living standards, the United States is in 21st place (the index value is 72.4), Germany is 30 (66.3), China is 78 (39), and Ukraine is 121 (30). And since lower rates can be set to ensure a high standard of living in low-income countries (say, Ukraine or India), developers from these countries choose this competitive advantage.
Let's put that all to the test. And directly compare the cost to build a web app with Python in the US and Ukraine.
Seasoned developers with a high success rate in the US on average cost $80-$110 per hour, according to Upwork. The same conditions were applied to Ukrainian coders and the hourly rate is drastically different – $35-$45 per hour. Indian developers cost even less – $18-$25 per hour.
Quality control is crucial here. Countries like India in recent years has begun to develop at a tremendous pace in the field of IT outsourcing, but along with this came the problem of writing the code en masse, therefore the cost of Python software is smaller, but the quality of the final product might end up being not customized enough.
Hiring remote developers is the perfect option for those who anticipate a long web app development with tons of features and integrations, want to save up the budget, or hire a developer of a higher rank but for a less price. At ProCoders we do exactly that – help people wisely allocate resources and employ a qualified staff without hurting the pockets.
Cost of Python Software Depending on the Hiring Model
A Python programming language cost can significantly vary depending on the way you decide to hire. Today there are three options for hiring a programmer: looking for a freelancer, contacting a specialized agency, or outsourcing/outstaffing, and the difference between them comes down to not only the waste of time but also the waste of money.
The general disposition is as follows: freelancers tend to cost less, however, you spend a ton of time looking for a qualified programmer and even more time on interviews, hiring procedures, and onboarding. According to the Society for Human Resource Management, hiring procedures alone (the search process omitted) can cost $4,129. That's why the cost of Python web app development by a freelancer is greatly underestimated.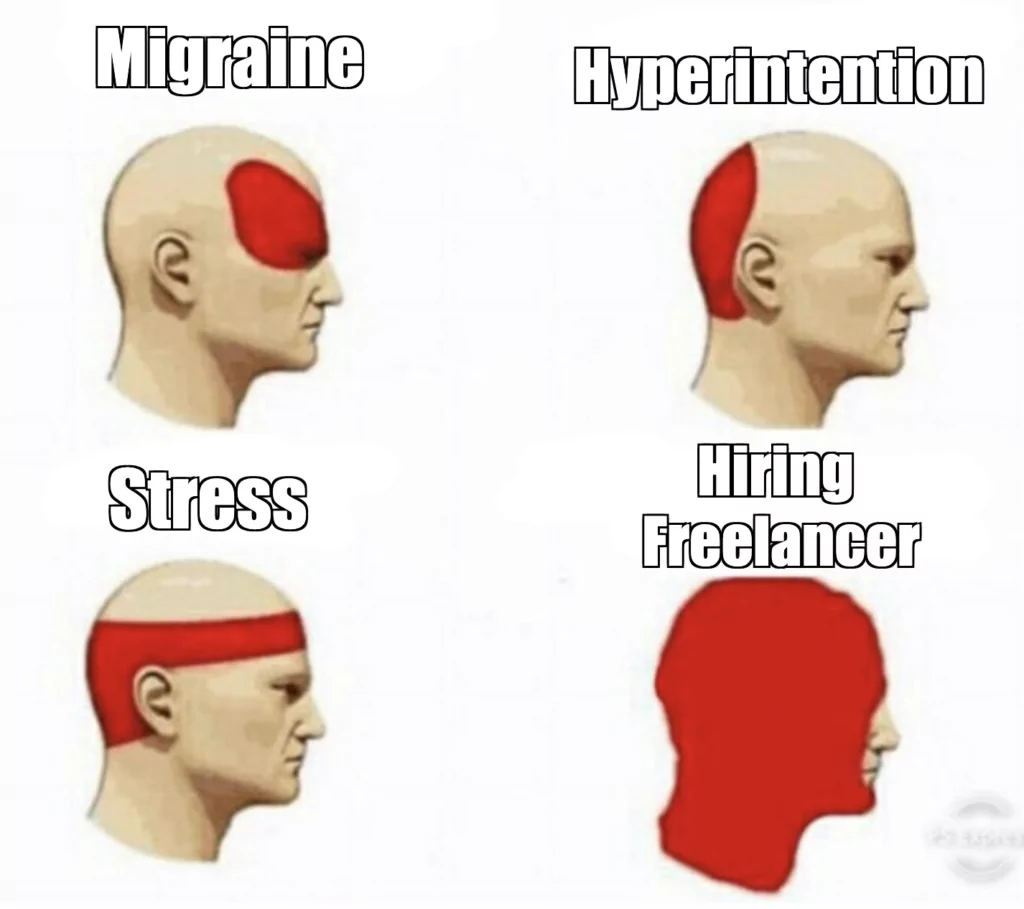 The hiring agency is an option for people with technical knowledge, but no time. The search agency selects the ideal options for the parameters you specified. That is if you still have little idea of what skills a perfect Python programmer should have, contacting such agencies is not very effective.
A completely different matter is agencies for outsourcing and outstaffing. Outstaffing companies can select from one programmer to a whole team in a short time, depending on the profile of the specialist that you need. Such companies work more closely with programmers and the IT industry in general, so they can also provide consulting assistance, which is especially important for non-technical CEOs.
How much does Python software cost when outstaffing? An hourly rate plus the markup of the company. However, you are sure you are getting a seasoned developer with years of relevant experience and free of hiring and onboarding hassles.
If you want to find developers for your startup you can consult our specialists at ProCoders and we will hand-pick you perfect candidates so that you can choose the one that fits all of your current needs.
Let's check which developer fits you!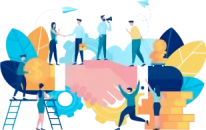 The exact cost to build a web app with Python is not easy to define. The safest choice would be to multiply the developer's hourly rate by the number of hours it would take to finish the project, albeit it's almost impossible to correctly figure out the exact number. But with salaries, the situation is much simpler.
Python Developers Salary and Hourly Rates
It would be most reasonable to consider the issue of pricing from a geographic point of view since we have already found out that the Python web app development cost in different regions can vary significantly.
North America is by far the most popular region for IT development, led by the United States and its innovative approaches to business. This explains why Python developers are more in demand in North America than in any other country in the world.
Now, the salaries may be different depending on the skills and experience of the coder. Judging by the data provided by Arc, a middle Python developer's hourly rate lingers around $80, however, a median hourly rate for a senior coder is much higher which only further confirms the fact that salary is directly dependent on experience.
How much does Python software cost in other countries? Fun fact, the Python programming cost of middle developers in Western Europe (second popular region) doesn't differ much from the salary of seniors, in contrast to the United States, where the gap is quite large.
The cost of Python web app development from the standpoint of a middle developer is within a $61-$80 range, while senior developers charge $75-$80.
There are regions that pride themselves on their outsourcing capabilities and use their IT coders saturation as their competitive advantage on the international market. Namely Latin America, Eastern Europe, and Eastern Asia.
In Latin America, for example, the Python programming cost tends to occupy a lower position in comparison with the developed countries of North America and Europe.
Now, the Arc shows the Python web app development cost for the entire Asia-Pacific region, which overestimates the final Python web app development cost. If we look at the countries separately, we can see that the average rate in India will be $15-$20, and in China, it ranges from $30 to $35.
However, from the outsourcing countries, few can provide such high-quality services at a fairly liberal price as the region of Eastern Europe (and Ukraine in particular). When talking about the Python programming language cost plays an important role as it can influence the quality and the overall time of the development. That's why a lot of CEOs opt for hiring Eastern European developers since they represent a healthy balance between agreeable prices and an outstanding quality of the code.
The Python programming cost of middle developers balances between $30-$40, and seniors charge about $50. And the popularity of this programming language is growing every year, meaning you will always be able to find a skilled seasoned developer on the Ukrainian market.
Imagine, the same amount of money that can hire an American middle developer can hire a Ukrainian senior with more experience and more successful projects behind his back.
Ukrainian developers are huge savings in money, nerves, and time. There is no need to stand behind them every second and control the process of writing code, its quality is not inferior to Western standards.
Cost of Hiring Python Developers with ProCoders
For more than ten years, we at ProCoders have been doing staff augmentation and have dozens of successful digital projects in many different spheres that our developers have helped to create. We have worked with companies related to medicine, fitness, networking, logistics – quite an extensive portfolio.
Although the more detailed development cost will depend on your specific preferences, we can provide a summary table of approximate hourly rates for dedicated developers here at ProCoders.
| | | | |
| --- | --- | --- | --- |
| | Hourly rate | Monthly rate | Annual rate |
| Middle | $31 – $34 | $5000 – $5500 | $60 000 – $66 000 |
| Senor | $44 – $50 | $7000 – $8000 | $84 000 – $96 000 |
For this sum, you will get a qualified specialist for your team, while being able to significantly reduce the costs of HR and onboarding (our partners at Frontegg admitted that working with us has reduced more than 38% of the human resources costs) and organizational costs are completely eliminated (we provide workplace and equipment).
It's by long chalk less than the pay rate of American developers (AxisPoint were able to save 35% over hiring US-based coders) or British ones (and SDCN reduced their costs by 50% by hiring with ProCoders!), and therefore more beneficial.
And if you want to conduct a preliminary analysis of the project, analyze its complexity and duration, check its possible payback on the market, compile tech stack and make a list of functions and features that you want to include in the project, as well as assess its feasibility – our specialists can conduct the Discovery Phase.
Let's schedule a call to start a Discovery Phase for your project!
For non-technical CEOs, we can provide our expertise backed by years of experience by doing thorough research on your part, mapping the development of your app.
If you are a technical CEO, you'll appreciate delegating a labor-intensive task like this to the experts, while concentrating your efforts on the core activity of your company. We can save your time and resources so that you keep thriving!
Whether you require a whole team or a standalone developer, we at ProCoders can match you with your potential employees within a week! Thanks to our access to a wide and diverse Ukrainian talent pool, we can find candidates whose resume fits like a glove to your job description. We can augment your team with a wide range of developers, Project Managers, UI/UX designers and even more narrow specialists if needed.
Conclusion
According to GitHub, Python ranks second among all programming languages, being one of the simplest and most effective tools for developing web applications. It is not surprising that it's chosen by a huge number of people to implement their own projects, and at the same time, the question arises: how much does Python software cost?
We found that factors such as the developer's location, as well as his experience and skills, influence the cost the most. At the same time, developers in the USA and Western Europe are very difficult to find, and they are much more expensive than their equally talented colleagues from, say, Eastern Europe.
Therefore, if you are thinking about hiring a coder in Python, now you can make an informed decision – whether you are going to go remote or not. At ProCoders, we are ready to answer any of your questions about Python development, as well as find a skilled seasoned programmer to join your team.
F. A. Q.
How can I calculate the cost to build a web app with Python?
The standard cost is calculated as the multiplication of the developer's hourly rate and the number of hours spent on the project (with the sum of the salaries of all participating programmers). The duration depends entirely on the composition of the team and the complexity of the project itself, so it is better to discuss this issue with the developers themselves.
I want to hire a Python developer. Where do I start?
The first step is to choose the hiring model that suits you. You can find a freelancer – it will be cheaper, but it will take a lot of time; hiring a recruiting agency will save a lot of time, but you have to pay attention to technical expertise, which is not very convenient for non-technical CEOs; or use the services of outsourcing companies – the Python programming cost will be slightly more expensive due to the company's markup, but the quality will be at a high level, plus you can save time.
How much does Python software costs?
To a large extent, the cost of development depends on the location of the programmer: in countries like the US or the EU, the hourly rate is much higher than in China or India due to market saturation. The leading region in terms of price/quality ratio is Eastern Europe. There, you can hire a coder for an average hourly rate of $40. Also, the cost depends on the skills and previous experience of the programmer – the more experience, the higher the hourly rate. At the same time, it is obvious that seniors earn more than middle developers.
Let's schedule a call to discuss all your needs!