How Much Does it Cost to Build a WordPress Website in 2022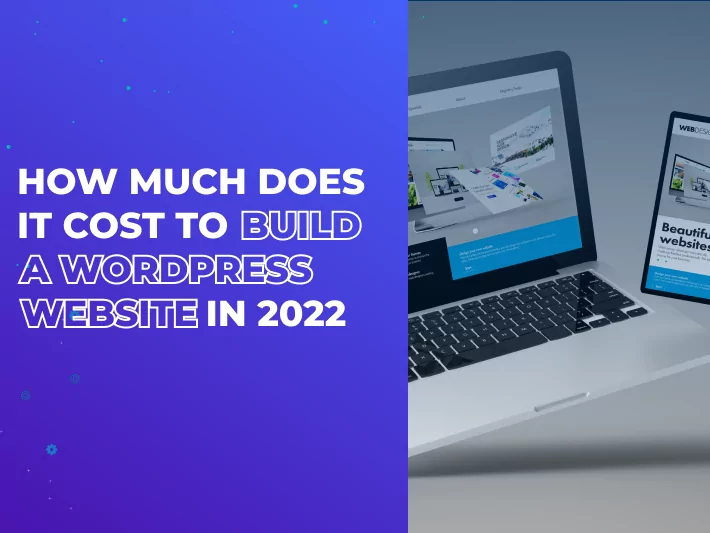 Since its inception in 2003, WordPress has gone from a simple blogging platform to the most prominent CMS on the market today. Estimates show that WordPress powers more than 39 percent of the internet and a whopping 64 million websites are currently using this popular platform. From individuals and small mom-and-pop establishments, to medium-sized companies and large, complex organizations, WordPress is the choice for businesses across the globe.
So why exactly has using WordPress for web development and web hosting become so popular? And what is the average WordPress website development cost and can you really create one for free? Let's explore these questions and more.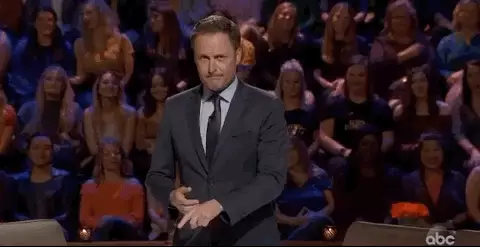 Why is WordPress the Best Choice for Building a Website?
Many are surprised to learn that a long list of very well-known websites use WordPress such as Microsoft News, TED Blog, The Walt Disney Company, and even the uber-famous Queen B herself, Beyonce. One of the main reasons is that WordPress is compatible with almost any type of website, from blogging or ecommerce, to dropshipping, podcasts, businesses, and more.
Users can let imaginations run wild and in almost every scenario, WordPress can support their vision. With more than 11,000 themes and counting, plus tens of thousands of modules in the form of plugins, widgets, and extensions, there is truly something for everyone and anyone.
Check developers availability
Users also like that WordPress software is a free, open-source CMS that offers seemingly endless templates and requires minimal coding expertise for website setup. The complimentary functionalities are ideal for simplistic, static-page websites, but if users want to branch out, they'll need to pony up some money.
Many of the WordPress themes and plugins are only available through a one-time fee or ongoing subscription. In addition, personalized logos, color-specific branding elements, special fonts, intricate page designs, and other customizations often require the expertise of developers and designers, which leads to some investment. So what is the real cost to develop a WordPress website?
Is it Completely Free or is There a Cost for a WordPress Site?
For static page creation or uncomplicated individual sites, the complimentary version of WordPress is ideal. But for businesses that need highly interactive, eye-catching websites that make an immediate impact on customers and clients, there is a cost to build a WordPress site.
Detailed navigation, feature-rich landing pages, customization, and/or e-commerce options are just some of the key website elements that are needed when trying to impress visitors.
Since these details take time and increased expertise, many wonder how much does it cost to create a WordPress website? The truth is, even using a free platform like WordPress can get complex and costly.
However, there are clear-cut costs that are easy to plan for and, from there, you can decide on an affordable budget for building out the more intricate elements of your website. For the more in-depth development responsibilities, you might want to hire remote developers (we'll talk more about that later).
The cost to make a WordPress website depends on the specific needs of the site. A basic WordPress site cost can be very economical, but a custom WordPress website cost can end up being higher than many people think. That's why it's key to understand your goals and requirements.
When you choose to outsource app development and/or website development, coding experts can help you answer some important questions during the discovery process, such as:
How many content pages are needed?
How much web traffic is expected?
Are ecommerce options needed?
What functions and features are your top priority?
What is the budget for reaching these goals?
How Much Does it Cost to Make a WordPress Website?
Once the discovery questions are answered and some additional research is conducted, figuring out the cost of building a website with WordPress is much easier. Starting small and scaling is always an option, or you can choose to find developers for startup, small, medium, or larger businesses through staff augmentation. Whatever your plan, the price for a WordPress website can vary greatly.
However, there are some essential development charges you can prepare for and some costs that are more optional, depending on the long-term goals of the website.
Essential WordPress Website Development Charges
The cost of basic WordPress software (available for download at WordPress.org) costs zero dollars. For individuals, bloggers and some small businesses looking to dabble in the online world, this is great news. Once a website is built and ready to go live, there are two costs that are essential: securing a domain name and hosting the website.
Domain Name
Domain names are necessary for all websites and are extremely important. It's the name within a website URL that visitors see in their browser. For example, our website URL is https://procoders.tech/. Https:// is known as the protocol, procoders is the domain name, and .tech is the top level domain, or TDL.
A domain name is also what pops up in organic listings within search engines like Google, Firefox or Microsoft Edge. Essentially, it's the first chance to make a lasting impression, so choose wisely.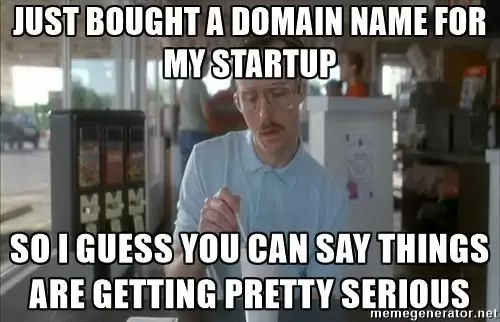 The price of a domain name depends on the provider and the TDL you select, but you can expect to spend at least a few dollars per month, sometimes more. There are many providers to choose from, some of the most popular being GoDaddy, Bluehost, Domain.com, and Google Domains. TDLs include .com, .org, .tech, .us, .uk, and so on. The TDL selected depends on the core function or purpose of your website.
Cost: $15 to $100 per year
Web Hosting
Think of web hosting as the service that gives your website a home. More specifically, web hosting provides the means for organizations to create and maintain a site, plus make it widely accessible to visitors on the internet.
WordPress offers complimentary hosting services, but you'll have to use a subdomain. In this type of setup, the domain is part of the WordPress.com domain, which is not recommended since subdomains are often not seen by visitors as proper websites. It's better to use an outside web host. There are many inexpensive choices, but remember, you get what you pay for.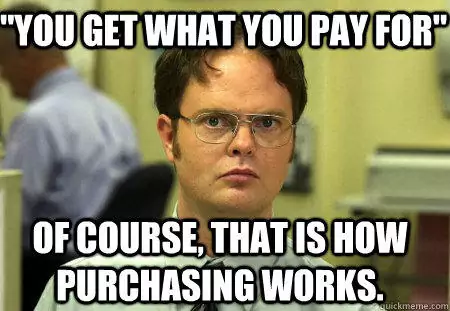 For large, complex websites, managed WordPress hosting providers like Kinsta, Flywheel, or WP Engine are the cream of the crop, especially if you're after high speeds, security, and search engine optimization (SEO). However, if your budget is tight, there are less expensive alternatives such as SiteGround, GreenGeeks, Dreamhost, and many more.
Pricing depends on a number of factors from website performance, speed and security, to how much maintenance you want to perform. At the low end, you can expect to pay $50 a year, but costs can run higher based on what the website needs.
Cost: Starting at $50 per year
Optional Costs to Create a WordPress Site
Getting a basic website up and running requires development, domain and hosting. However, getting an amazing, interactive website up and running takes a lot more. The possibilities are endless, which makes answering how much does a WordPress site cost pretty tricky. There are many options available, but here are some potential WordPress website making charges.
Premium Pre-Made Themes
Think of a theme as the design backbone of a website. While there are thousands of themes that are included for free in the cost to run a WordPress site, premium themes are also a great option. There's nothing wrong with free themes; they are secure and perfect for extremely tight budgets. Premium themes, however, tend to offer less generic, more sleek designs.
Cost: $50 to $300
Premium Plugins
Unlike a theme, which you just need one of, you can use endless plugins. Think of a website theme as the house you live in, where plugins are all the decorations you hang on the walls inside to make your home unique. While WordPress offers free plugins, premium plugins are a common custom WordPress site cost.
At its core, a plug-in is a piece of software that furthers the functionality or adds cool features to your WordPress website. Premium plug-ins deliver some much-needed functionality and are worth every penny. Here are some examples of the most popular plugins that are available for purchase.
Yoast SEO: improves the overall SEO score of website pages and articles ($89 per year)
JetPack: tools for security, performance, and growth ($49.47 annually)
Really Simple SSL: safely migrates an entire site to a secure site (starting at $29 a year)
WPForms: builds forms, surveys, newsletters, and more (starting at $79 a year)
VaultPress: provides backups, security and SSL certificate, if needed (starting at $99 per year)
Cost: $10 to $400+ (one-time fee or recurring)
Theme Development
From unique design options and customizations, to a wider range of integrations and elevated support, professional theme development is a worthy WordPress website development cost for many. This is especially true if you require special company logos, colors, fonts, or other unique branding elements.
Professional theme development offers a lot more range for serious and/or established business owners. This is where you might want to engage an external vendor if you don't have experience with HTML/CSS or an eye for design.
Remember, if you do opt for a custom theme, make sure you are supported by the expertise of developers. If you don't have coding experience, things can get tricky when you need to make updates to the website in the future. Getting support from outsourced coders can help.
Cost: $1000 to $50,000+
Custom Development, Integrations and Plugins
For business owners who are short on time, expertise and manpower, augmenting your staff with expert developers is a great choice when building a WordPress website. While this is the most costly way to get a website up and running, it enables you to select complex design elements, advanced functionalities and custom integrations, all without having to worry about technical knowhow.
Most large (and even some small and medium) organizations have to launch websites that offer extensive functionality. These types of companies typically use a plethora of tools and applications, and their website is just one piece of a much larger puzzle. This is where custom integrations and bespoke plugins are key.
It's crucial that a new website is integrated with current business systems, so data isn't duplicated, which can cause big problems. For example, a warehouse company might need a custom integration with internal systems and/or software. This complex coding would be crucial in order to share online web orders with back-office fulfillment systems.
Another example would be a business that has various locations or offices that must be represented on multiple websites. While each location could be a page, it's possible to create a plugin that processes and outputs locations, but this requires high-level technical expertise.
Let's check which developer fits you!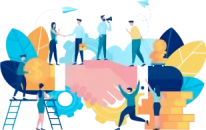 These are just some of the intricate parts of building a website that are often better left to developers. That's why using outsourced coding experts not only makes building a site easier, but also lessens your WordPress site development cost, especially when compared to hiring developers stateside.
Cost: Variable, depending on developer rates
Rest API for IoT Device Communication
The Internet of Things (IoT) is truly the wave of the future. IoT refers to a system of interconnected electronics that gather and transfer data over a wireless network without help from humans. Across the globe, there are more than 21.5 billion internet-connected devices, and that number grows every day (Statista).
To improve user experience and increase engagement, among other benefits, websites are using IoT. In order to make WordPress capable of communicating with external devices, a REST API plugin is needed in order to deliver data between endpoints. For example, with IoT integration, business owners can set up external alarms that ring each time an order comes through their website, or track manage and track helpdesk tickets.
WordPress does offer its WP REST API plugin and WP REST API controller for free. However, REST APIs can be confusing and unless you have technical knowledge, it's best to seek the support of a developer who is fluent in code.
Cost: Variable, depending on developer rates
Summary of the Cost to Build a WordPress Site
| | | |
| --- | --- | --- |
| Expense | Cost | How Often |
| Domain name | $15 to $100 | Yearly (often more expensive if billed monthly) |
| Web hosting | Starting at $50 | Yearly (often more expensive if billed monthly) |
| Premium pre-made themes | $50 to $300 | One-time, for each theme |
| Premium plugins | $10 to $400 | One-time or recurring, for each plugin |
| Theme development | $1000 to $50,000 | One-time, for each theme |
| Custom development, integrations and plugins | Variable | Dependent on developer rates |
| REST API for IoT device communication | Variable | Dependent on developer rates |
How to Save the Cost of Building a Website with WordPress: ProCoders Advice
Now that we have explored the process and prices involved in building a WordPress website, we're left with two questions: how much should a WordPress site cost from start to finish, and how can you save money during the process? The answers aren't completely cut and dry, but here's our advice.
Building a WordPress website can range anywhere from super simple to complex. If you choose to stick with the basic, free elements offered by WordPress, your budget will remain low, but your website functionally might too.
The most important first step is to outline what your website needs are, from bandwidth and security, to processing speeds, functionalities, customization, and so much more. Engaging in a discovery phase can help answer all these questions. Starting the discovery phase might feel overwhelming or unnecessary, but it is key to both the short- and long-term success of any website.
Let's schedule a call to start a Discovery Phase for your project!
Saving money and cutting out expensive costs while building a WordPress website is completely possible, especially if you start small and scale. If you have an extremely limited budget, take advantage of the free elements WordPress offers and have a working plan in place to scale at a later date. If you have a larger budget and want to outsource the work, consider hiring offshore developers to build your WordPress website to save time and minimize costs.
Overall, the most important thing to remember is that nothing in life is actually free. While WordPress software will cost you nothing, there are a lot of other elements that will play into the success of your website and those will require some investment. But it's money well spent.
Successful WordPress project with Procoders
RLM Jobs
RLM Jobs, a specialist driving and industrial recruitment business based in the United Kingdom, was the brainchild of Same Day Courier Network (SDCN), a separate logistics company. The founders of SDCN saw the opportunity to match contract truckers who have openings in their schedule with companies that urgently need drivers for runs.
ProCoders used WordPress to help SDCN build its e-signature enabled platform and create a marketplace for driver education. The outstaffed team from ProCoders developed a custom plugin so that drivers and employers can provide secure e-signatures on applications, hiring documents and more. The plugin makes it possible to complete forms with multiple fields, so applicants never have to check into an office or go out of their way to turn in paperwork.
F. A. Q.
How much does it cost to build a WordPress website?
The costs can vary greatly and are really based on the needs of each unique website. Expect a range from a couple of hundred dollars to $50,000 or more, depending on design, branding elements, customizations, integrations, and other necessary website functionalities.
Why is WordPress a good choice for building a website?
WordPress can be used with almost any website. There are endless options available for different designs and looks. This tool is a great choice and is used by many very well-known dot coms. Even if you require the highest level of functionality and features, WordPress delivers.
What are some of the extra costs associated with building a website using WordPress?
WordPress software is free, but building and publishing a website does cost money. Users can expect to pay extra for a domain name, web hosting, premium themes and/or plugins, custom development and design, integrations, security, search engine optimization, and more.
Can hiring offshore developers help save money when building a WordPress website?
Yes, augmenting your team with offshore developers will cost you less and save you time when compared to hiring, training and paying salaries for numerous employees. Hiring offshore coders will also ensure you have the technical expertise needed to make your website a success. From the project discovery phase to the day your website goes live (and after), the experts at ProCoders are there to support your every need.
Conclusion
WordPress is a valuable CMS that can go the distance for any size business that needs to build a website. But figuring out the average cost to build a WordPress website isn't always easy. The prices vary drastically depending on the goals and needs of the website.
Customization, integrations, and more add up quickly, but these elements are worth the investment in order to attract customers and clients. If you don't consider yourself technically or design savvy, consider engaging experienced developers from the start, which can save you money in the long run.
Let's schedule a call to discuss all your needs!