How Much Does It Cost to Hire Developers in Ukraine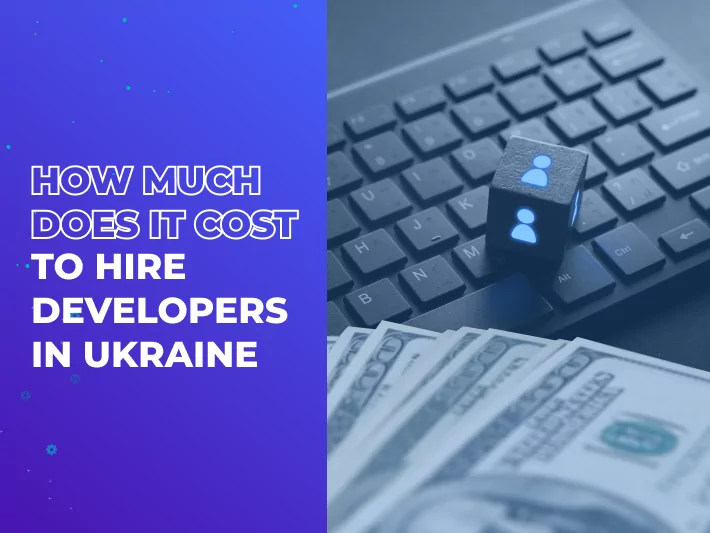 How much does it cost to hire a software developer in Ukraine to build applications on various platforms? The average pay rate of a software developer in Ukraine varies, depending on various factors. There are some companies offering affordable, good quality services.
Continue studying this piece to discover the cost of hiring a software developer in Ukraine, including hiring fees, development outlay, and fees for outsourcing services if necessary. You'll also find out why you should contact ProCoders for your software development needs.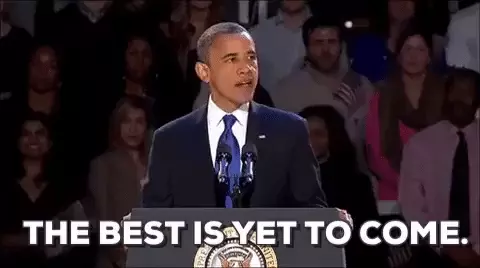 Factors on Which the Software Development Price Depends
The main considerations include how complicated the application would be, the schedule to discharge the project, the current market demand, and the company's ability and willingness to develop new products.
The software development price per hour in Ukraine is also affected by where the application is developed, whether it is in-house or licensed, whether it is for desktop applications or mobile applications, whether a mobile application is used for work or play, and so on.
Functionality
This is perhaps the most obvious factor affecting Ukrainian software developer rates. The features that an application is billed to have would obviously determine the price. Before setting out to build any app, it is imperative that you conduct an appraisal of all the functionalities that the app must have in order for it to work properly. This comprises core features, integrations, components, and the likes.
Let's schedule a call to start a Discovery Phase for your project!
Project Complexity
The first section in this listicle proffered a response to the query, 'what is it that you are building?' However, another major question to ask is, 'how will you build what you want to build?'
It's only reasonable to assume that every additional hour that is expended on any undertaking drives the software development outsourcing prices higher. Therefore, the trickier a project is, the more elevated the price to complete it. However, project complexity is not just a time consideration. It is also a matter of intricacies.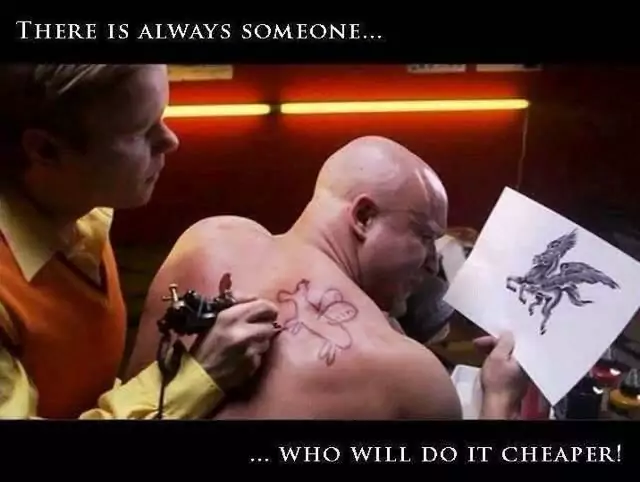 Therefore, a project that requires basic technologies would cost less than a project that requires advanced and novel technologies and languages. In the same way, projects that require the inputs of predominantly senior developers would require more outlay than projects that can be completed by junior and mid-level developers.
Extra Costs
One reason why many organisations building applications tend to go over their budgets is that they do not deliberate upon the impact of extra costs. Extra costs are not necessarily 'miscellaneous' expenses, since most of these costs are pretty integral to the successful outcome of this project and not just peripheral outlay.
When building an application, there is more to the cost than the developers' charges. Not to mention the costs required for maintenance once the product has been deployed. All these costs build up. However, once you pay the cost of hiring developers in Ukraine, for instance, that company and its developers bear all the responsibility for the project up to completion.
Project Methodology
This is an often-discounted factor in calculating developer rate in Ukraine or any other nation for that matter. The way the project is delivered has a lot to do with the overall cost of the project. Popular project methodologies include Agile, DevOps, Scrum, Waterfall, Rapid Application Development, etc.
All these models each have their own advantages and disadvantages. They also have unique applications depending on the requirements of the project. Most of all, they also affect the overall cost of the project in different ways.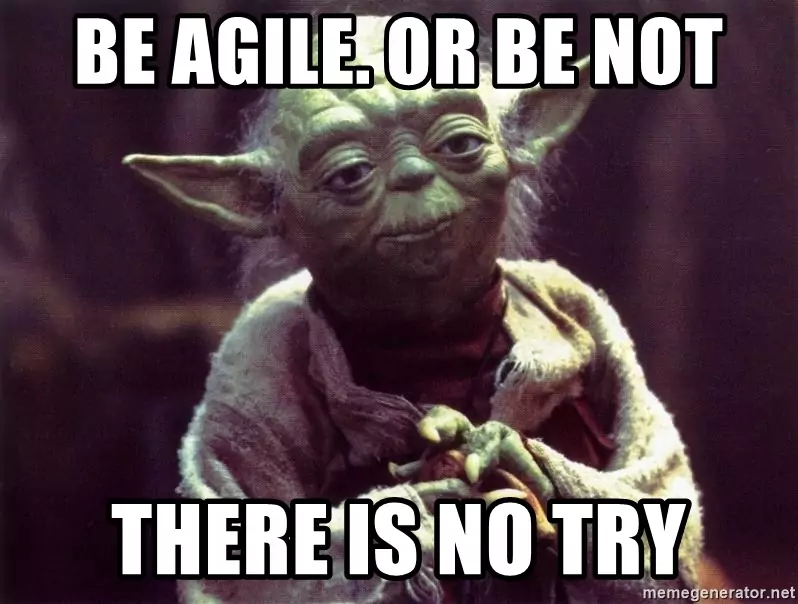 Therefore, before setting out on your project, you need to define the most cost-efficient methodology for delivering the build process, keeping in mind that every model has its own strengths and weaknesses.
Testing
The final factor to be reckoned with is testing. Testing is a dicey situation in development because you never fully know what must be tested until a prototype has been developed. Therefore, most organisations find it hard to budget for the testing stage of development.
Also, you need to examine all the different types of tests necessary to achieve an error-free application: unit tests, system tests, user acceptance tests, integration tests, etc.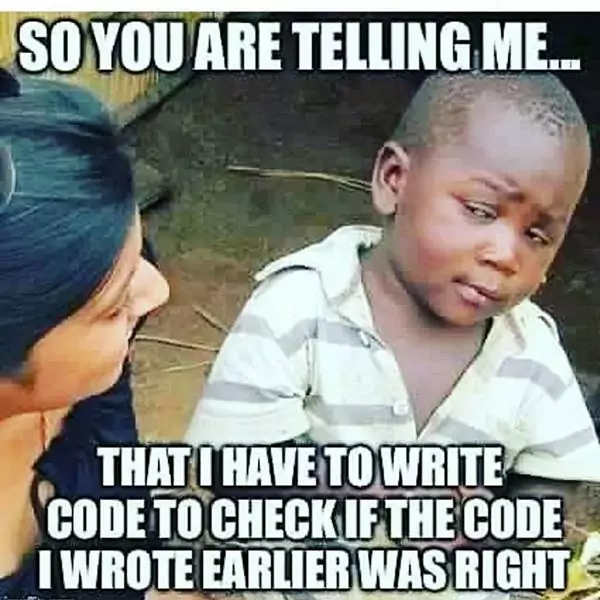 Amidst all these, you have to keep in mind that it is no longer best practice to leave testing until the final stage. Most models today adopt some form of incremental testing leading up to the final development. So, you should include this consideration in your decision-making factors before commencing the project.
Onboarding
Onboarding requirements also play among the elements that determine the cost of hiring developers from Ukraine. There are various types of onboarding, each with different requirements that may increase the expense of the project. We have operational onboarding, knowledge onboarding, performance onboarding, social onboarding, and talent onboarding. Each of these onboarding types play different roles in the successfulness of the project.
More significantly, they may be a drag on starting the project, thus increasing costs since onboarding time is part of work time. Once again, this is where a software development company such as ProCoders can help you. We have developers in our employ already.
Let's check which developer fits you!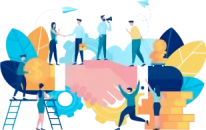 Therefore, there is no extra onboarding needed when we want to embark on projects. All our developers have collaborated to execute various projects in the past. Therefore, they all have what it takes to fulfill your requirements.
Ukrainian Developer Hourly Rate
This section and the next one discuss the real cost to recruit a software developer in Ukraine. Here, we first consider the Ukrainian developer hourly rate. In Ukraine, according to data from Upwork, the freelance platform, the average junior developer charges about $20 per hour while the average mid-level charge per hour is $45. Expectedly, senior software developers charge per hour in Ukraine goes as high as $80.
Of course, these charges vary resulting from various factors, of which the prime one is the type of development (mobile and web) as well as the programming languages required. However, that is the average hourly rate you would see for most places in Ukraine.
Get Ukrainian IT salaries annual report
Reaching an agreement on the hourly rate with each developer takes a lot of time. That's why, again, it is better to use a software development service such as ProCoders. ProCoders has employed a range of versatile talents so that your project is ready to start without wasting time forming contracts for individual developers.
How Much Does It Cost to Hire a Developer in Ukraine?
According to SalaryExpert, the average entry-level developer (1 – 3 years experience) in Ukraine earns $17,528 per year. The average mid-level developer earns $24,677 annually while a typical senior developer (8+ years experience) would earn $31,152 in the same period.
The figures should give you a base idea of what it costs to hire a software developer in Ukraine. The following table consists of average Ukrainian salaries for various developer roles, collected from several sources across the internet.
| | | | |
| --- | --- | --- | --- |
| Technology | Junior | Mid-Level | Senior |
| Mobile development | $700 | $1,800 | $3,800 |
| Web development | $800 | $2,000 | $3,500 |
| ReactJS | $900 | $2,400 | $4,000 |
| Flutter | $1,100 | $2,200 | $4,500 |
| PHP | $850 | $2,000 | $3,500 |
| JavaScript | $800 | $2,500 | $4,000 |
Challenges in Hiring Software Developers that Affect the Price
There are challenges associated with hiring software developers. The most critical challenge you face as a vendor is finding qualified developers to carry through your projects. What's the best way to go about this? Hiring the wrong developer can cost you thousands of dollars.
Limited Pool of Candidates with Specialised Skills
For special technical skills, there is a limited talent base to make a choice from. Therefore, it costs more to hire people with these skills. That's why the smartest companies choose IT outstaffing in Ukraine to offshore teams such as ProCoders. Once the project is sent out to an outside party, the development company assumes responsibility for hiring all the talents that are indispensable to bring the idea to fruition.
Check developers availability
High Recruitment Costs
Imagine that your project becomes halted (temporarily or permanently) because you could not engage a particular needed talent. Then, you have to pause other tasks and concentrate your efforts on recruitment. The forfeiture of hours and cash is not worth it. So, you might be better off if you hire software developers in Ukraine.
That is, by letting a firm such as ProCoders handle the recruitment process for you. All we need to do is bring developers from our end together to be instrumental in the fulfillment of your project. That means a much faster development process.
Location
You can find low-cost cheaper talents in countries such as China, India, Mexico, and in general, Eastern Europe software development outsourcing as well as other similar countries.
In these places, particularly Ukraine, cheaper talent does not necessarily mean lower quality. In fact, many Ukrainian developers are highly skilled in their fields. Most Many of them are also proficient in English, or at least, at ProCoders, we are, thus removing the usual communication barriers when working with professionals from other countries.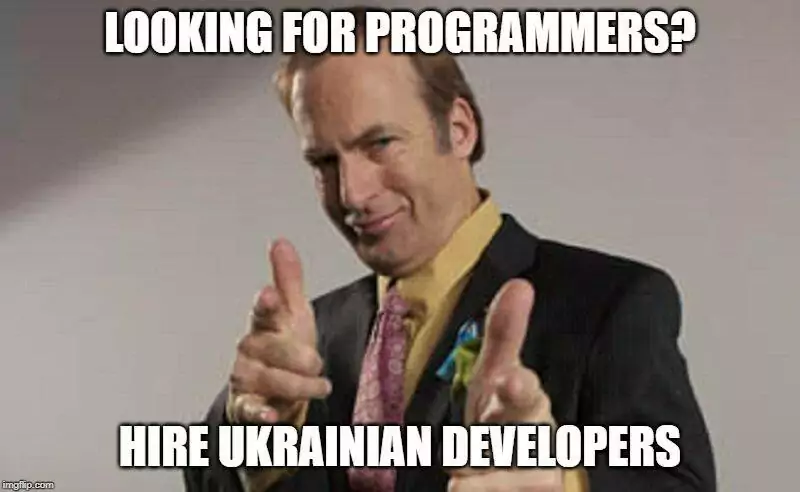 However, one of the key benefits in choosing Ukraine for offshore development is that it has a low-cost of living and so, it's more affordable cheaper to hire talents.
Paperwork and Onboarding
Hiring comes with a lot of paperwork, each with costs to be fulfilled. These include salaries, benefits, employee taxes, and other perks and allowances. These can take a huge chunk of your budget. Finding developers means you are going to disburse money filling documents upon documents to establish that the precise legal details are watertight.
Otherwise, you can designate the project to a development firm from outside. That way, you can free your mind from any anxiety about the legal intricacies of hiring yet you can get a stellar job. This is one of the advantages that staff augmentation can bring you, since it is not a permanent arrangement.
Find out how the Outstaffing model fits you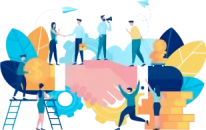 There is also the aspect of onboarding. Overall, the hire charge of bringing developers and engaging them within an establishment is more than hiring developers offshore. After all, onboarding your team includes delivering gadgets and infrastructure and the likes. When you recruit talents offshore, that's one less aspect to worry about. ProCoders, particularly, has been bringing these needs to accomplishments for clients for years now.
Retention
Let's say you even successfully hire a candidate, what's the guarantee that the same candidate would be working with you 1 year from now? 2 years? 5 years?
Due tough contest amidst employers for talents in tech spaces, the probability is low. The real challenge is that lack of retention in the tech space can affect ongoing projects as well as the maintenance of finished projects. Essentially, employers have to shell out even more to retain critical talents.
As such, many forward-thinking organisations prefer to hire software development companies that have guaranteed longevity so as to ensure the long-term stability of their digital products. With the aid of the process of IT staff augmentation service, you can engage developers for a long time or for a short period. At ProCoders, some of our developers work on the same project for years to ensure that the product is stable even years after deployment.
Cost of Hiring a Developer with ProCoders
ProCoders remains a top-rated choice for offshore development services in Ukraine. We have partner firms from different countries and our testimonials to back up our skills. Our development costs are inexpensive yet the quality is unquestioned, adapting to each client's needs and models. As such, the hourly rate of hiring ProCoders developers is usually between $30 and $50.
Some of the partners in our clientele include:
F. A. Q.
What are the factors that determine the cost of software development?
The main considerations include how complicated the application is, how much time is needed to develop it, the market demand for it, and the company's ability and willingness to develop new products. The development cost is also affected by where the application is developed, whether it is in-house or licensed, whether it is for desktop applications or mobile applications, whether a mobile application is used for work or play, and so on.
Are there challenges in hiring software developers related to the price?
The most critical challenge you face as a vendor is finding qualified developers to work on your projects. Every other challenge leads to this. In this article, we discuss various constraints such as the limited pool of developers available, high recruitment costs, location challenges, paperwork and onboarding, and retention.
What is the hiring climate in Ukraine like for software developers?
Ukraine (and Eastern Europe in general) is one of the superior locations for finding affordable software developers. The living costs are cheap and so developers tend to charge less than other countries such as the US and the UK. As such, this preserves the quality of their skills. More so, many Ukrainian software developers are proficient in English, removing any possibility of communication barriers.
Conclusion
If you are a business leader who has to engage someone to work on your project, hiring developers in Ukraine can seem like a complicated business. It's not. Again, how much does it cost to hire a developer in Ukraine?
Speaking from our own experience, ProCoders has accomplished amazing projects, partnering with a clientele that consists of top firms and establishments from around the globe. Our company represents one example of excellence in software development from Ukraine.
In fact, hiring a developer from Ukraine will cost you very little money and there are many benefits to working with them in your business. If you would like to hire Ukrainian developers, contact ProCoders to get started on this awesome journey.
Let's schedule a call to discuss all your needs!