IT Outstaffing in Ukraine: 5 Advantages and How to Get Started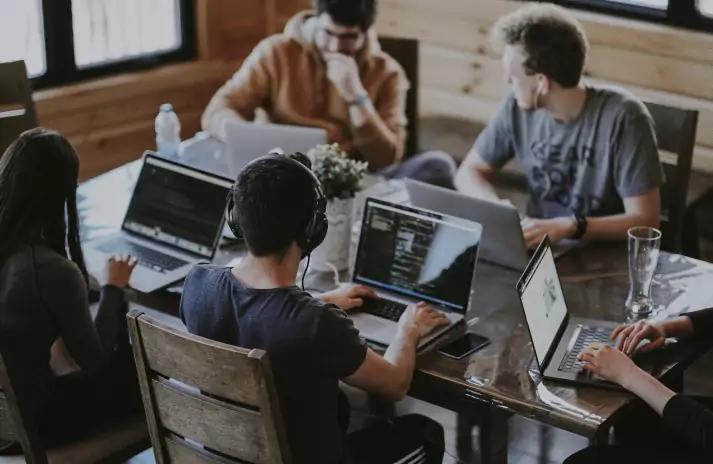 Your idea is the most important thing when it comes to creating software, that is because there are easy, cost-effective ways to realize your vision without you needing to understand how to write code. Outstaffing is an easy and low-cost way to build a dedicated development team or augment your existing team. Basically, that's a different way to define staff augmentation.
IT outstaffing to Ukrainian companies has become popular due to:
Outstaffing in Ukraine can be a very effective and cost-efficient way to develop a project or augment an existing in-house team. Many companies have already discovered the advantages of Ukraine, IT outstaffing to Ukraine has allowed them to build their products at a fraction of the cost.
There are two primary models for engaging third-party developers in Ukraine: outsourcing vs outstaffing. Outsourcing engages a third party company to handle a majority of the work: allocating their staff as they see fit and dealing with you through a project manager; you only provide the project's requirements and budget and don't interact with any of the developers directly. Comparatively, with the IT outstaffing model, you build a team and manage them directly, deciding where they should apply their time and skills to best suit your project's goals and monitoring their progress.
Find out how the Outstaffing model fits you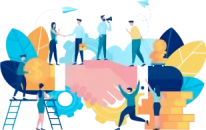 Ukrainian IT Outstaffing is most useful when your project will need ongoing updates and improvements, you need additional or specific technical skills not available internally, your project does not have clear technical requirements, or your project needs to be scaled on short notice. Other factors that make outstaffing a strong choice is when you are working on a tight budget and local salaries are high or you want to limit the time and cost associated with hiring local, in-house specialists.
IT Outstaffing in Ukraine: 5 Advantages and How to Get Started
Outstaffing gets you the Right Technical Skills Quickly

Outstaffing requires significantly less investment than hiring in-house developers, it is very similar to employing a contractor, a model that many businesses already use with temporary staffing agencies. Ukrainian outstaffing allows you to add highly skilled developers and right-size your team for your project, letting you kick-start a big project quickly or scale your team to meet deadlines.
Hire offshore developers and augmenting your team with them. It can be done fast and without the exhaustive interviews, additional HR costs, and the need to convince candidates to join your company, which is required when you build an in-house team.
If you are considering IT outstaffing, Ukraine is a great option due to the large concentration of development talent. Ukrainian outstaffing companies will often keep a pool of developers in reserve, so they can respond quickly to clients and allow them to easily build the size of team they need; when building or augmenting your team, it is not much more difficult to bring in a team of 10 developers versus just one.
Outstaffing is flexible and can continue as long as you need a team working on your project.
Ukrainian IT Talent is World-Class
Ukraine is one of the top destinations globally for IT development talent and, with a concentration of schools dedicated to IT, Ukraine continues to grow its talent. Ukraine is estimated to have approximately 220,000 IT professionals, a number that is continuing to grow by 20,000 a year supported by a large number of Ukrainian universities that have specialized IT programs.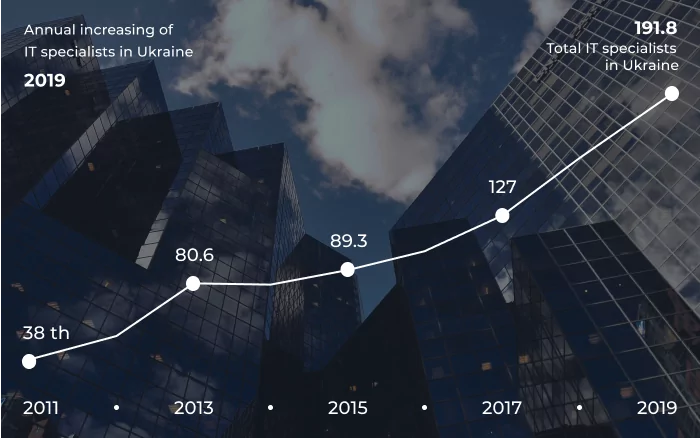 Ukraine's vast labor pool of IT professionals makes it a great location to find specialists to build a team or complement your existing team's skill set. Ukrainian developers can be brought in for a fraction of the cost of a similarly-skilled developer in most western countries.
Due to the quality of IT professionals in Ukraine and their relative cost-effectiveness, many start-ups and established companies rely heavily on Ukrainian IT outstaffing to complement their in-house teams.
The significant demand for Ukrainian IT professionals has resulted in many Ukrainian developers having built up strong practical experience creating applications for different industries and learning industry-specific practices and requirements. Because many of these IT professionals have significant industry experience, bringing in a Ukranian IT professional can often help to quickly build your project and improve its quality.
Popularity of programming languages in Ukraine

Additionally, most software developers in Ukraine are fluent in English, and companies focused on Ukrainian outstaffing will typically only hire developers with good English skills.
Ukrainian Outstaffing Saves Money
Ukrainian IT outstaffing requires significantly less investment than hiring in-house developers or outstaffing to locally-based developers in western countries. Outstaffing allows you to tap into world class talent at affordable rates; it is far cheaper to bring in a Ukranian specialist with extensive experience than to take on the salary and costs associated with hiring locally in the United States or other western countries.
For a predictable monthly rate, outstaffing provides your company with the services of a qualified, vetted, and dedicated developer with English language skills. Additionally, outstaffing lets you take an offshore development team in Ukraine for the period of time that you need it, allowing you to reduce your team's size and cost, which can be done in phases or once development is complete.
Get Ukrainian IT salaries annual report
A secondary advantage when using an outstaffed team is the reduced office space requirements for your business. The cost savings from salaries, HR costs, and reduced rent allow you to re-invest in your business, focus on your products, or spend more on marketing and sales.
Ukrainian Outstaffing is Convenient
Unlike with firms located in Asia, Ukraine is located in the GMT+3 time zone, which makes working with European clients seamless. Additionally, GMT+3 has good daytime overlap with North American time zones, and Ukrainian IT outstaffing firms will often adjust their staff's hours to improve staff availability and communication with North American clients.
Ukrainian IT outstaffing firms are eager to work with western companies and will do their best to be available when you need them and communicate in the method that is most convenient for you.
Common working time
Outstaffing puts you in Control
With outstaffing, you don't have to relinquish control of any part of your project or operations, and your remote team is dedicated exclusively to your project. Your team is onboarded to your company and project using the training you specify.
You manage your team of outstaffed developers in the same manner as your in-house developers, you can communicate directly with them any time you see fit during their working day, and management tools let you regularly review their activities and progress.
You determine the proper management and best use of your developers, just like with your direct hires, you can assign them to different projects at the same time or work on several projects in succession all at the same fixed cost. A well-managed team of outstaffed Ukranian developers can be as effective as in-house developers and can also integrate well into existing teams.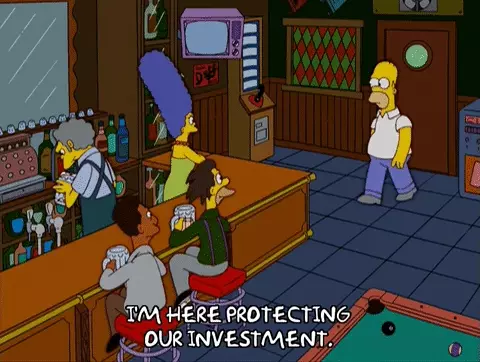 Why you should use ProCoders for your outstaffing needs:
ProCoders is a development firm with over 10 years of experience that is focused on hiring the best development talent in Ukraine and creating great software products for its clients. ProCoders offers outsourcing and outstaffing solutions that fit your business' needs. When outstaffing with ProCoders, you can easily bring in a team of specialists to build your product or augment your existing team. ProCoders' team is always growing and consistently keeps developers in reserve to be able to react to client needs and start projects on short notice.
Team development model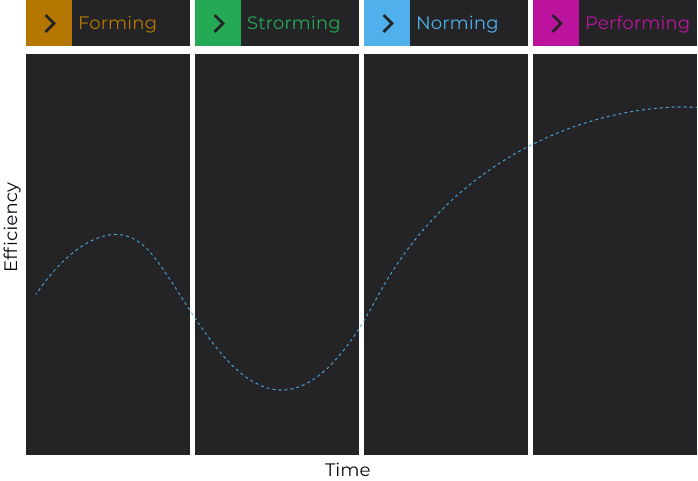 ProCoders' team of developers have been vetted for their technical skills and English ability to ensure they produce quality work and can seamlessly communicate with clients. Additionally, when you decide to build a team with ProCoders, you are able to interview and vet each of the developers yourself to ensure they are a good fit for your team.
ProCoders makes outstaffing easy, at the beginning of every project ProCoders always assigns an internal project manager for the initial phase of the engagement to make the onboarding processes for the client and the developers smooth and successful.
Check developers availability
With ProCoders you don't need to worry about your proprietary information, that is because ProCoders will sign an NDA to ensure all your information is kept confidential, and any individual involved in your project can also be requested to sign an NDA.
When working with a dedicated and professional IT outstaffing company like ProCoders it is easy to build your team of highly skilled developers that are conveniently located in Ukraine.
IT Outstaffing with ProCoders offers flexibility, your team will be available as long as you need them and you can also extend the length of the engagement or scale your team as needed. If your team needs even more talent, ProCoders will seek out and hire the best developers in Ukraine to augment your team.
ProCoders' is client-focused and its management team is responsive, flexible, and ready to respond if you need to adjust your team's size or length of the engagement. You can rely on ProCoders to be your outstaffing partner to help bring your software vision to life.