How to Build a Healthcare App – Complete Guide for 2022-2023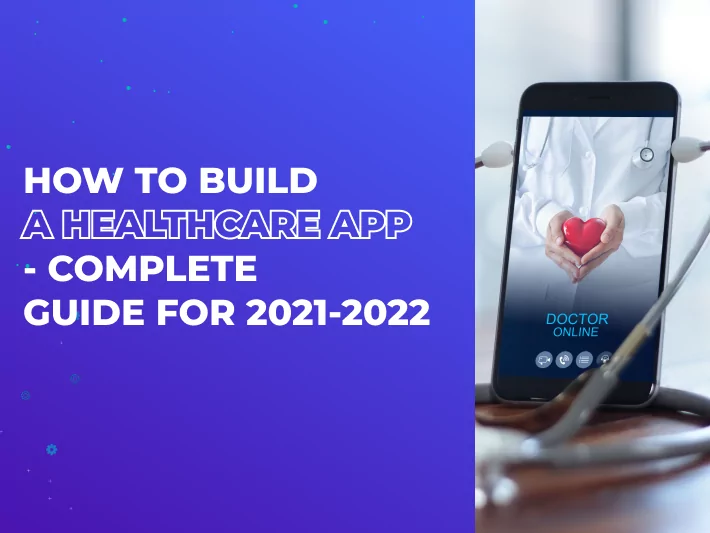 If you're an entrepreneur or a startup looking to create a health app, then this is the ultimate guide for you. Here, we'll cover everything you need to know about how to create a health app.
We'll start with a look at the different types of apps that are out there, and we also look at some of the most interesting and innovative health apps currently available. We end by analyzing the development process for building a health app, taking lessons from our own experience to explain how to create a health app that is functional.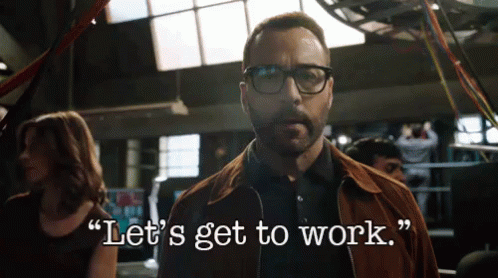 Healthcare Apps Market Overview
A survey from last year revealed that 1 in 5 Americans use digital health products including fitness trackers and apps. However, COVID-19 shut people at home, many were left with limited options for fitness activities and healthcare access. Thus, a vast number of people turned to a mHealth app to maintain their wellbeing.
Therefore, one can expect that the adoption of mobile health apps must have increased too. This growing trend can be observed in various countries around the world including India, Italy, Indonesia, China, etc. Your company can gain from the market too when you make a healthcare app that caters to the important needs of users.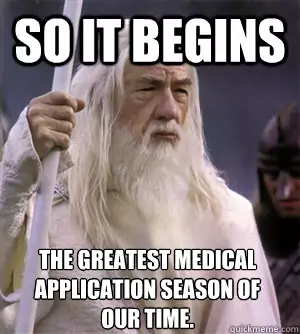 People don't necessarily use health related applications because they have a condition; they may not. The most common reason why a company might make a healthcare app is lifestyle and activity tracking. To create a healthcare app, understand The most popular providers create a healthcare app with the understanding that most people simply use it to keep track of their progress in some form and smash their wellbeing goals.
As such, it is not surprising that a report released earlier this year estimates that the mHealth apps market would be worth $149.3 Billion By 2028, at a Compound Annual Growth Rate (CAGR) of 17.7%. Read on to find out how you can take part in this growth and how to design and develop a mobile health application.
Before diving into more details about how to develop a healthcare app, we present an overview of the different types of medical applications.
Types of Medical Applications
Gaining insight into how to create a health app requires learning from examples of the most established ones and what features make them stand out.
Lifestyle Tracking Apps
These apps are designed to analyze patient health and fitness by tracking important metrics such as heart rate, sleep, physical exercise, calorie intake, and other activities such as women's menstrual cycles. These include Google Fit, Sleep as Android, Map My Fitness, etc.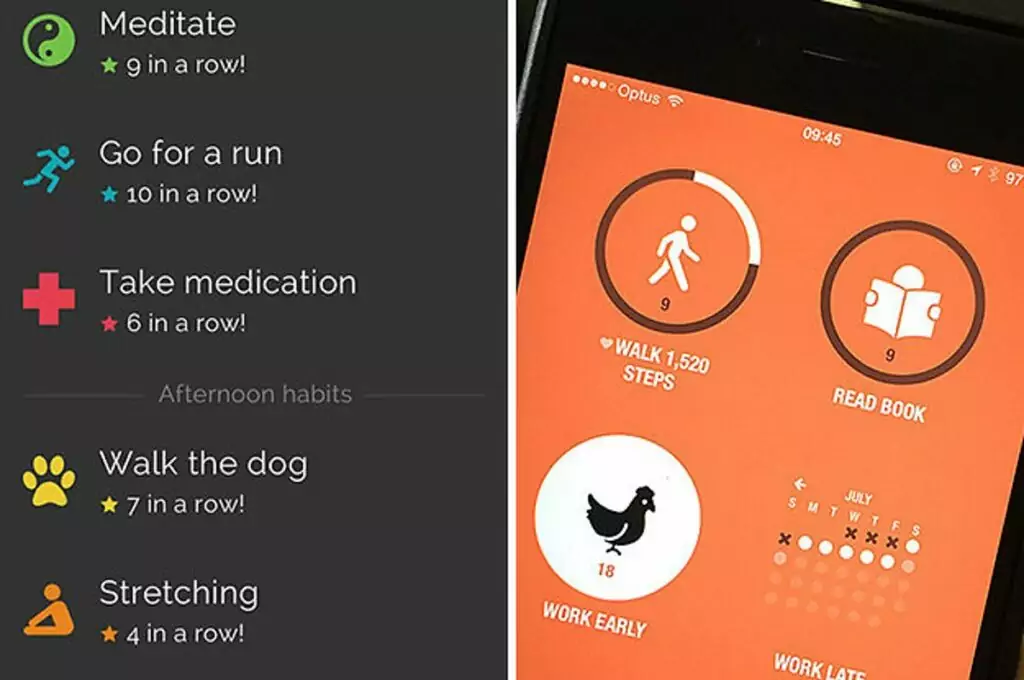 Some apps may also offer tailored services for special conditions such as pregnant women, to track fetal development. Other specialized services may apply to people who are aged or suffering from serious health issues such as diabetes, etc. Most old and new medical apps collect data in one way or the other.
Fitness Apps
Fitness apps offer general and personalized coaching and guidance for people who want to be more physically active. Users can engage in workouts such as running, swimming, biking, and the likes to boost their fitness.
Check developers availability
Some apps also offer customized workout sessions, especially for people who don't have access to gym equipment. You must have noticed many of such '7-minute workout' apps in various app stores. Yoga apps also fall in this category. Some popular fitness apps include Sworkit, Nike Training Club, etc.
Health Counselling Apps
Some apps allow you to book counseling sessions with medical practitioners including doctors, therapists, and specialists. These apps are great for non-emergency issues and diagnoses when you don't have immediate access to a physician.
For emergency issues, it is always recommended to go to a hospital right away or call an official emergency line. However, these apps, such as MDLIVE, Doctor on Demand, Talkspace, connect you to medical practitioners for routine counseling via chat or video call.
Top 10 Most Popular Healthcare Applications
Nike Training Club
This app has become popular among amateur and professional gymers and fitness enthusiasts. It was introduced over a decade ago. However, it shot into mainstream popularity as a home workout app in the wake of COVID-19, as many people were under lockdown needed to stay fit even without professional equipment.
Daily Yoga
Yoga started out as a group of spiritual practices aimed at enhancing the body and the mind. It features meditation, physical poses and stretches, and deep breathing for physical and mental development. Daily Yoga has over 50 million users globally and it features several yoga classes for beginners and expert yogis alike.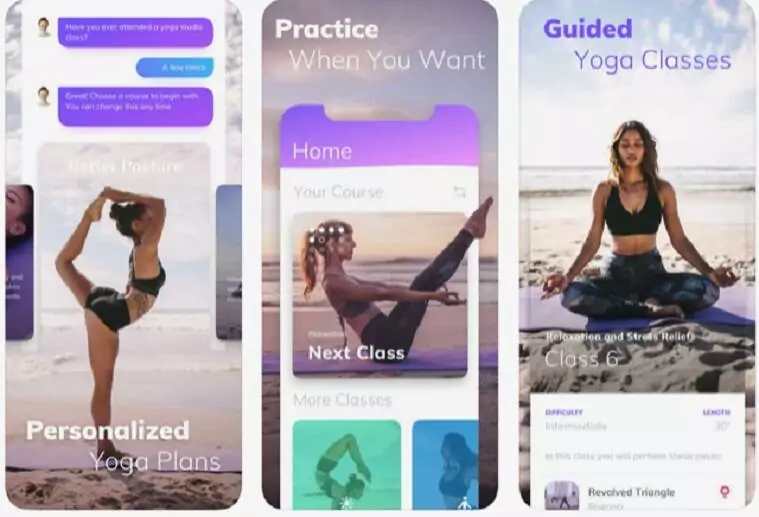 MyFitnessPal
MyFitnessPal is best described as a nutrition tracking app, though it does more than that. Users can search through its catalog of foods to find nutrition information including calorie count and serving size of various foods. Through this, they can measure their calorie intake per meal and hit their goals. You may use this platform as a template guide for how to make a medical app.
Fitbit
Fitbit is a leader in the healthcare activity tracking apps space. The app connects to physical trackers and smartwatches that measure a user's heart rate, workout, sleep, nutrition, and other activity. It helps users to track their progress over time. The app also features guided video workout sessions.
Headspace
Headspace aims to help users meditate better and sleep more restfully. It relies on clinical research to draw up intuitively guided mindfulness meditation plans for users. It also features a number of mindful exercises to help relieve users of their daily stress.
Doctor on Demand
This is an app that lets users schedule live video calls with certified medical professionals, including physicians and psychologists. Through virtual counseling, doctors and counselors on the platform facilitate treatment of cold and flu, mental health conditions such as depression and anxiety, eye issues, allergies, and so on. This guide also applies to how to create a medical app such as this.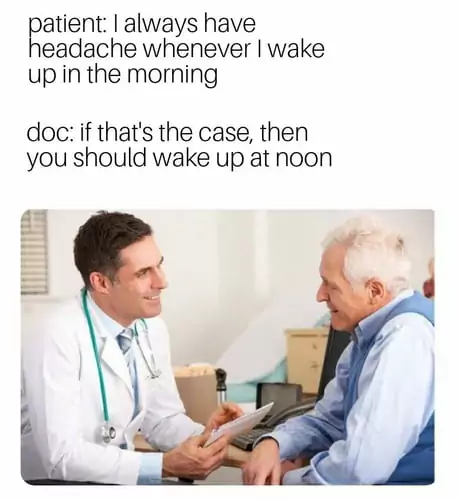 Medscape
The other apps on this list have been consumer apps mainly. Medscape is a unique medical app for physicians, medical practitioners, and other healthcare professionals that help them to discharge their services better to patients. The app contains the latest medical news from various fields and specialties, drug and disease information, medical reference and answers, and so on.
Ovia Health
Ovia Health boasts of a suite of specialized apps that cater to women and family health. It also covers maternity and parental wellbeing, as well as children's health. It features a pregnancy tracker app, a fertility app that tracks menstrual cycle and ovulation, a parenting app that tracks breastfeeding and baby health, and other family health offerings. This can really give insight into how to make a medical app that is family-focused.
Medisafe
Medisafe is known for its pill reminder and medication tracker app, which helps people who are on drugs to take charge of their health. Other services include managing physician appointments, checking drug-to-drug interaction, and other health measurements for various medical conditions.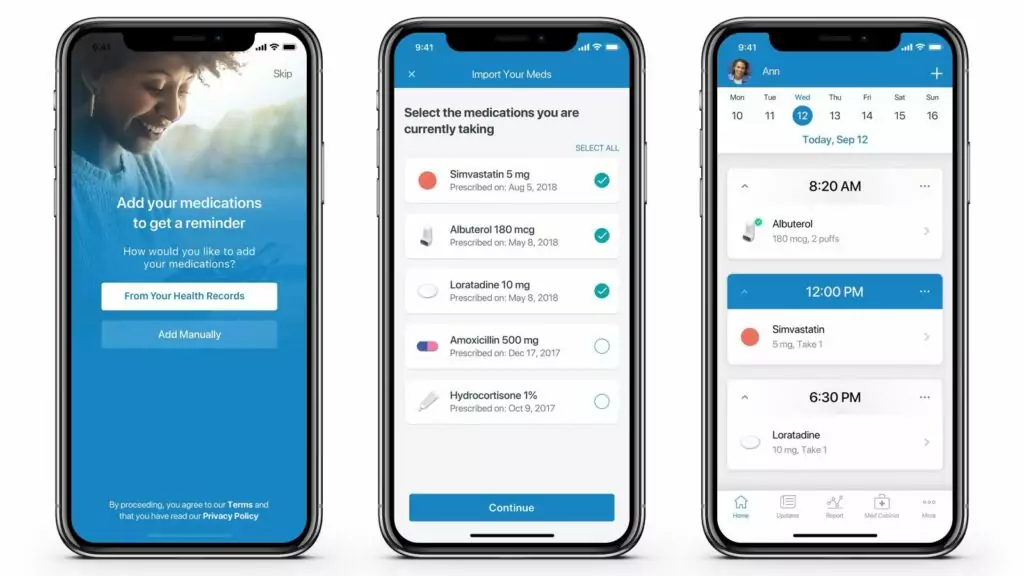 WebMD
The WebMD telemedicine app helps users to check their symptoms, remember to take their medicine, find doctors and specialists around them, and find information about various medical conditions. It also helps users to save money by finding lower prescription drug prices. There are other WebMD apps that cater specifically to pregnancy, baby health, allergies, etc.
Must-Have Features of a Successful Health App
Depending on the purpose and application, building a health app may require several features even up to live video conferencing. However, some of these app features are must-haves in determining how to create a health app and those have been discussed here.
User Profile
A user should be able to set up and manage their health profile, including controlling data and information that the app can access. To make a medical application, most creators collect basic information such as name, contact information, age, height, weight, and the likes at sign-up. This profile is used to provide a personalized experience, sometimes via artificial intelligence.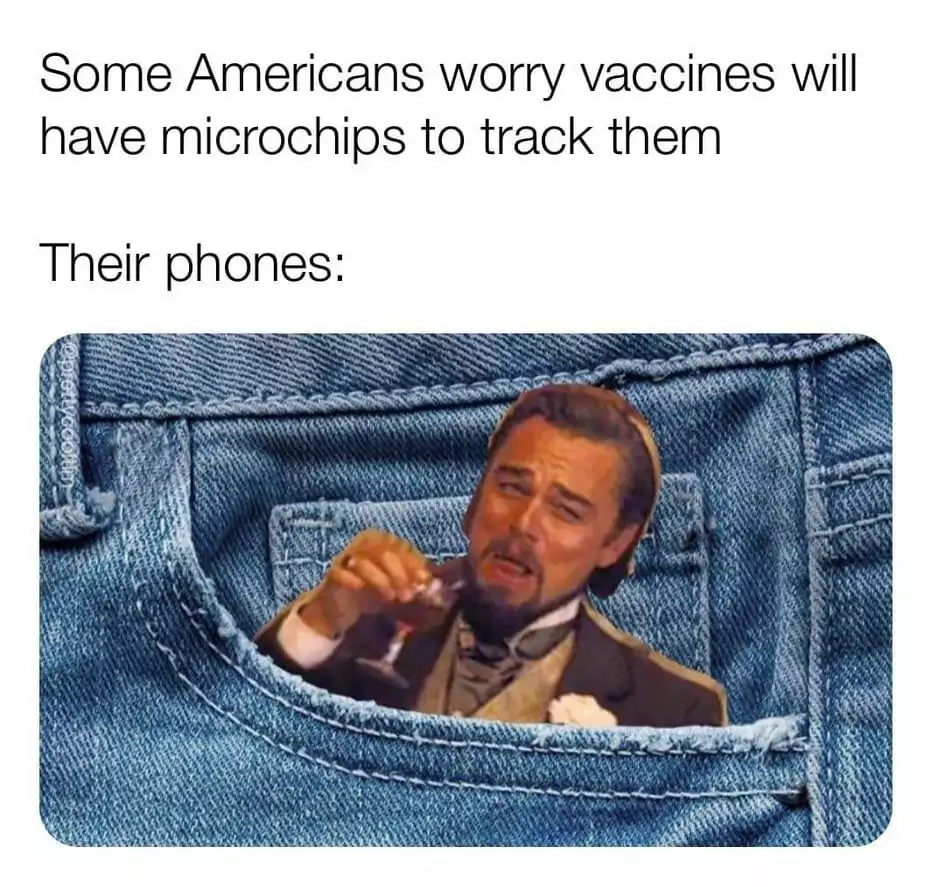 Dashboard
Make a healthcare app without a dashboard and you would leave users confused. It requires a dashboard to give users an overview of their health records. It may also come in the form of an activity feed, although this is more common with workout apps. The dashboard serves as a visual health record and activity summaries for the most essential health metrics to users.
Chat and Messaging
Medical mobile apps that require communication between doctors and patients require chat and messaging features for obvious reasons. However, this feature may also be helpful where there is no need for patient-doctor interaction.

Other kinds of mobile medical apps can integrate a chat and messaging features to help users interact with other members of various support groups in order to motivate each other towards achieving their health goals.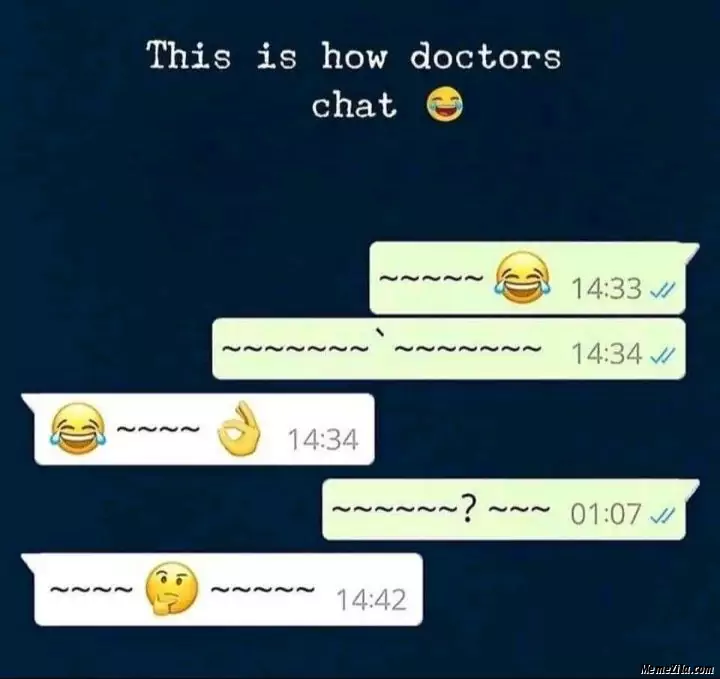 Notification and Reminders
Always remember when you create a healthcare app that such programs are not passive; they are interactive. That is, they require users to take specific kinds of actions based on app suggestions. Therefore, app reminders can be helpful to keep users conscious of their health and fitness requirements from the app.
Cloud Integration
Patient data should always be accessible to each user. Cloud integration enables users to access their data at any time and transfer their health records as required, for instance, when a healthcare provider requires it.
Security and privacy
Because health mobile apps collect very sensitive and confidential information, developers building a health app should have privacy and security in mind at all times. This includes data encryption, multifactor authentication, and so on.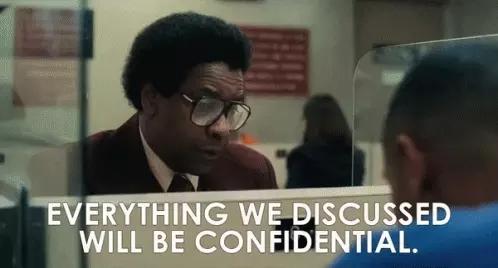 Secure Payment Processing
Unless your app is completely free, you need a secure payment processing feature that does not expose sensitive customer data. Payment processing should also be smooth, seamless, and fast for a greater user experience.
Analytics Integration
This is important so you can gather enough data to help your app work better. Always ask users for permission before you collect or share any part of their data. Some kinds of data, especially confidential medical information, should only be shared by trust. Every health app, including Samsung Health, iOS Health, Google Fit, etc. collects and integrates personalised data.
Other features that are not must-haves but may be nevertheless necessary, depending on how to create a medical app as you plan include:
Wearable device integration
Goal setting
Social sharing integration
Gamification
Video tutorials
Appointment management et cetera.
Challenges You May Face If You Create a Medical Application
How to make a medical app is never a straightforward process. You will definitely encounter challenges. This section lists some of those challenges as well as steps to overcome them.
Security and Privacy
The healthcare industry has suffered untold attacks from malicious cyberattacks. Moreover, mobile health apps are often accused of leaking sensitive attacks via APIs. A report, published earlier this year, explained how at least 30 of the most popular health apps are vulnerable to API attacks that may expose sensitive patient data.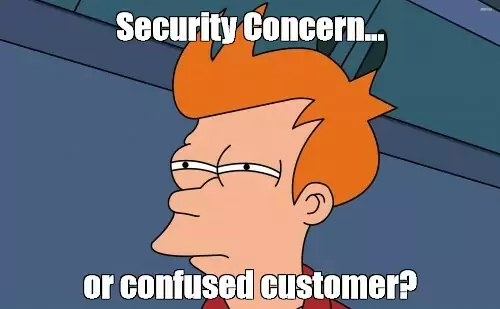 To make a medical application requires implementing high-level security standards. Encryption and privacy are also essential in keeping user data as safe as possible. Compliance should also be in accordance with local health laws on protecting data. There is no how to build a medical app that is viable that escapes being accountable to government regulations.
Scalability
A health care app collects data, a lot of it; when this data becomes too much on non-scalable apps, the systems fail. This might even lead to security issues, as described in the previous sections. Scalability is essential in how to develop a healthcare app.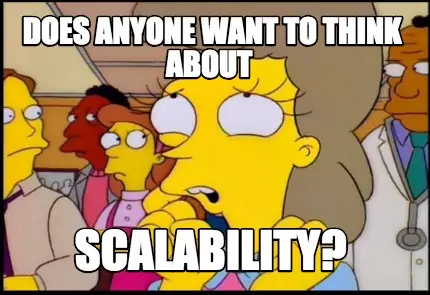 Many popular apps use artificial intelligence and machine to offer personalized services to several users. Samsung Health, MyFitnessPal, Google Fit, etc. all have several users and are still able to provide scalable solutions to everyone.
IoT Integration
Most health mobile applications today are used in conjunction with mobile devices, wrist bands, and smartwatches that function as activity trackers and process medical records in real-time. Therefore, the apps need to operate seamlessly with these bands and watches. In short, mobile health apps function within a current ecosystem. Fitbit is a good example of the IoT integration experience.
Accessibility and User Experience
Many health apps focus on functionality only, often to the detriment of user experience. However, the best apps are so easy to use that they feel seamless to users. The backend and the frontend teams must work together cohesively to ensure this. Apps such as Fabulous and Headspace are popular because they are intuitive to use, employing gamification to sustain the interest of users.
Check Frontend Developers Availability
Market Trends
Regarding how to develop a medical app, the health industry has been subject to rapidly developing innovations, especially in the wake of the latest wave of technological advancements. Therefore, health app developers need to figure out how to acknowledge the latest trends in building their apps. Some of the current trending technologies in how to build a medical app include AI and machine learning, IoT, blockchain, 5G, and so on.
The 5 Steps How to Make a Medical App
This details some necessary steps to be taken to build healthcare applications.
Step 1. Identify the Target Audience and Their Needs
The mobile healthcare app industry is already saturated as is. Therefore, it is better that the makers of any new app must have carried out intense research to know how to build a medical app and understand their customers. That also includes identifying the problems they must solve for those customers in order to create a healthcare app that is really beneficial.
For instance, Ovia Health targets families and women; Daily Yoga targets yogis and yoga enthusiasts; Nike Training Club targets pro and amateur athletes. In the same way, you must find your own niche. The needs of your audience will determine the features to be introduced in building your own app.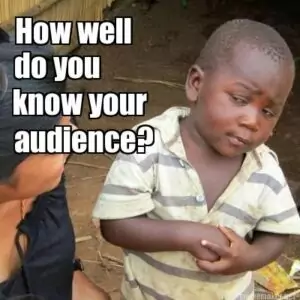 Therefore, this stage can be otherwise known as the business analysis stage and it helps to learn how to create a medical app, the right one for your audience.
Step 2. Pre-Development
After determining what kind of app you want to develop, for whom you want to develop it, and how to develop a medical app, the next step is to kickstart the project officially. Determine appropriate specifications and requirements for building the app in terms of functionalities, cost, resources, and personnel.
This is the stage to determine what kinds of professionals you will need, the tools and technologies required, the technological stack for development, (government) certification requirements, the cost of development (budget), and so on.
Let's schedule a call to start a Discovery Phase for your project!
This stage culminates with the production of the proof of concept. You want to be certain that the project is a feasible one by showcasing minimum functionality without going to market, before embarking on full development.
Step 3. Development
This is where the bulk of the work lies. You have hired the right professionals (backend developers, frontend developers, project managers, product managers, etc.) and have acquired the right tools and technologies. At this stage, many companies prefer to work with an offshore development team.
Some programming languages that may be considered include Angular, Vue, and React for the frontend; Node.js, Laravel, and Ruby on Rails for the backend; React Native, Ionic, and Flutter for mobile app development, etc. These all form the technology stack, which determines app performance greatly. For instance, we were able to optimize development time and cost for the Dryft app by using an efficient tech stack composed of Angular and Ionic.
Let's check which developer fits you!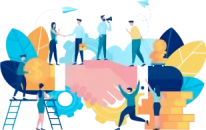 ProCoders builds development teams for clients from its ready pool of developers and engineers. Cutting recruitment and hiring time and costs reduces the time-to-market and ensures efficient development from a cohesive team.
The aim is to build the main app from scratch and then continually test and iterate to make sure that the functionality is perfect. The eventual app should match the expected deliverables. The project plan from the pre-development stage should be the main guide throughout the development process when one build healthcare applications.
Step 4. Quality Assurance
To build healthcare app, note that matter how much testing and debugging developers perform, they still rely on quality assurance testing to eliminate blind spots and ensure that the app is working maximally.
This stage is crucial because every issue identified must be resolved before the app is released. Some tips to note pre-release are that the app should: Be user-centric and intuitive Address the pain points and the needs of users Conform with established privacy and safety standards.
Step 5. Product Release and Continuous Support
Once the app is deployed, it would still require continuous support. Many companies determine at this stage to let off their external development team and let the in-house team handle the rest. This may include continuous iteration of the app to ensure full stability, initially.
How Much Does It Cost To Develop a Healthcare App?
It is impossible to give a definite cost or even draw up an estimate right here because there are different approaches to build healthcare applications. More so, in how to develop a medical app, each app prioritizes various features and so definitely, the requirements would be different.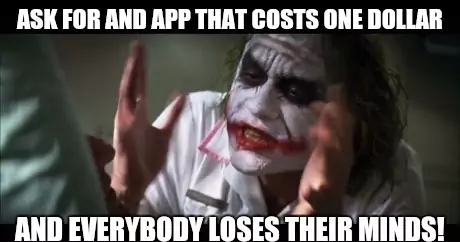 A simple healthcare app with basic features may cost up to $80,000, although the average cost is often much lower. For complex apps with several advanced features, the cost for a full app can go as high as $120,000 and that only counts the development phase. MVP apps are usually cheaper because of the optimised development process, and can cost as little as $25,000. Although, it all depends on the features required.
However, you can find below a table of important roles to be filled (not everyone is relevant to every type of project) as well as the average hourly rates in the USA for each role. Most of these roles should be filled by a senior expert, while a junior or intermediate serves as an understudy during the process to build healthcare app. Also, you can hire Ukrainian developers to reduce development costs.
Get Ukrainian IT salaries annual report
| | |
| --- | --- |
| Role | Average Hourly Rate |
| Cross-platform mobile developer | $75-120 |
| Backend developer | $80 |
| Frontend developer | $60 |
| QA Tester | $50 |
| UI/UX Designer | $45 |
| Project Manager | $50 |
Not to mention that there are costs involved post-development during and after product release. Much of these costs are related to marketing, PR releases, app store optimization expenses, and so on. Again, the exact figures depend on your goals and expectations for the app. All these should be finalized during the pre-development stage in setting the budget.
The figures for the roles above come from Upwork, the popular platform for hiring freelance professionals. However, many companies can do better than hiring professionals individually.
Offshore software development companies such as ProCoders, which is based in Ukraine, have access to less costly developers, already pre-hired and simply ready to join a custom-built team for the project to build healthcare app. This is a cost-effective option for most businesses as it frees their hands from additional personnel and resources; it also reduces time-to-market and ensures faster production.
Our Experience in Building a Health Application
Still, on how to design and develop a mobile health application, ProCoders itself has experience building a custom team for developing a fitness app, known as Dryft. Dryft is a mobile workout studio. It enables users to start workouts, track their progress, and integrate their health data and related information.
The core idea is to make users take workouts at various gym locations that change every day. That is, users can have easy access to gym equipment; useful for fitness enthusiasts who don't have enough practice equipment. Because of the 'drifting' nature of the locations, ProCoders developers had to build a highly-scalable, iterative app that caters to the constantly changing nature of information input, both for location data and payment processing.
You might wanna discuss your own fitness application's idea?
By using a solid tech stack composed of Angular and Ionic, we lowered development costs by 40% and development time by 35%. This is what Dryft's CEO, Nathaniel Jewell had to say upon the completion of the project:
"ProCoders has been the best development firm I've worked with. Despite there being a time zone difference, they're able to deal with urgent issues. If we notice there's a bug, someone on their team is always available to provide a solution. They're excellent."
Get our clients' contacts to discuss their experience with us!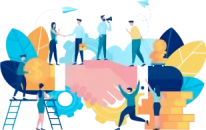 F. A. Q.
What's the healthcare apps market like?
1 in 5 Americans use digital health products including fitness trackers and apps. However, COVID-19 shut people at home, many were left with limited options for fitness activities and healthcare access. Thus, a vast number of people have turned to a mHealth app to maintain their wellbeing.
What are the must-have features of a healthcare app?
Depending on the purpose and application, building a health app may require several features even up to live video conferencing. However, some of these app features are must-haves in determining how to create a health app and those have been discussed in this article, such as dashboard function, chat and messaging, cloud integration, payment processing, etc.
Does the market need another healthcare app?
The mobile healthcare app industry is already saturated as is. Therefore, it is better that the makers of any new app must have carried out intense research to know how to build a medical app and understand their customers. That also includes identifying the problems they must solve for those customers in order to create a healthcare app that is really beneficial.
Conclusion
How to develop a healthcare app? It is a complex but feasible project if you have the required resources. Fortunately, companies like ProCoders exist to ease the burden of recruiting and managing a development team.
There are thousands of mHealth apps on the market, but how can anyone tell which ones actually work? In this guide, we suggested a few noteworthy ideas to experiment with, giving you the chance to find your niche and stand out from the crowd.
We were able to develop a functional app for Dryft within an optimized timeframe and with fewer resources. If you're trying to break into the mHealth market, outsourcing to ProCoders is a great starting point.
Let's schedule a call to discuss all your needs!