How to Create a Music App [Based on Our Experience]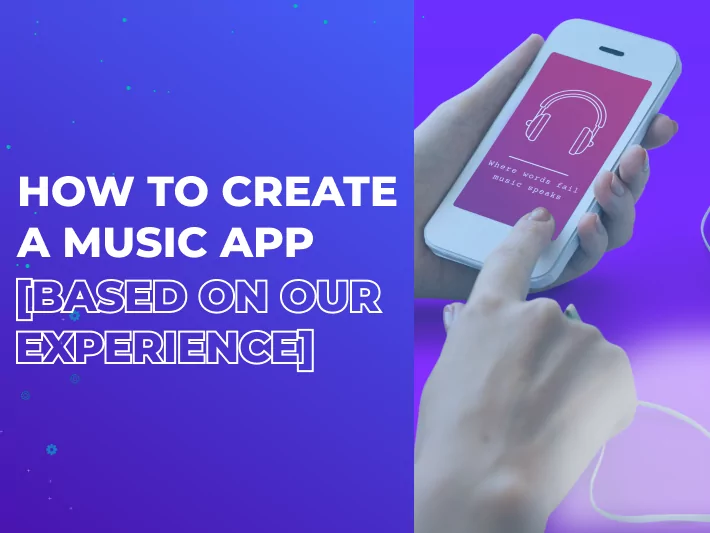 In the past few years, trends in music consumption have undergone a significant change. The rapid Internet penetration and the active use of mobile devices have led to the emergence and development of hundreds of music applications like Apple Music, Spotify, Shazam, SoundCloud. The question is, how to make a music app so successful and renowned?
You are presented with a unique opportunity to fit into an actively expanding market with a bunch of free niches, and perhaps there will be no other, so if you are thinking about building a music app, it's time to start acting! Due to the pandemic, the market is even more attractive than usual. According to the TME group, the revenue from the subscriptions grew by 70% in the first quarter of 2020.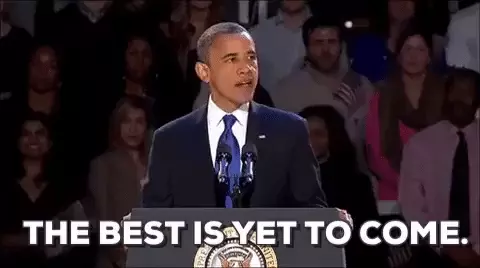 Spotify, too, reported a revenue increase of 16% from 2019 to 2020 alone. In addition, the constant evolution of streaming platforms and an increase in content on them propel market growth significantly. It is projected that the global revenue in 2027 will be $76,9 billion.
Here at ProCoders, we work closely with app development and can share our experience, so we know exactly where to start and what exactly you should do to create your own music streaming app.
Music Streaming Apps Market Overview
Music streaming revenue worldwide amounted to $13.4 billion, which is an insane number, considering in 2015 it was only $2.8 billion, and according to Statista, 62% of global recorded music revenue is coming from streaming revenue. Today, this is among the fastest-growing industries, and it makes sense why creating a music streaming app may seem like a profitable venture.
The most profitable geographic segment from this point of view is, of course, the American market. The US is the leader in terms of the number of users of such applications, as well as in terms of revenue (30% revenue share). More than 62% of adults in the States are currently subscribed to a streaming service and that audience amounts to $10.1 billion in revenue.
The American market also stands out among the rest by the purchasing power of the population. 46% of music apps subscribers pay something between $10 and $20 per month, which is the highest price point of all regions.
However, if we look at the entire market, it has incredible opportunities both in the short-term and from the long-term perspective. Imagine, only in Spotify there are 356 million active users, and this app is far from reaching worldwide dominance with competitors like Deezer and Apple Music. The size of the market has a huge capacity and it is not monopolized yet, which simplifies the process of entering.
As for the platform, according to GrandViewResearch, only 20% of users prefer to stream music in a browser, while 80% prefer the mobile app. Music apps have a bigger share in the industry because they offer thousands of song tracks that users can purchase directly from the app and a large number of tracks that can be streamed for free.
The Most Successful Music Streaming Apps
Today, streaming services may differ from country to country, but there are global products that are universally accepted. If you want to create a music application, you should definitely watch them since they set the rules of the game.
In the USA, for example, the most used apps are Apple Music, Spotify, and Pandora Radio, which in total account for 134 million active users in 2019 (that's 56% out of the 247 million audiences, presented in this statistics).
However, it is necessary to note a very important detail and a distinct feature of the streaming services market: firstly, you can purchase a subscription in several applications at once, and secondly, despite the seemingly large consolidation of the market (56% are assigned to only 3 applications), there is a lot of room for growth.
One can note the rapid change in the share of subscribers, which indicates a shift in consumer tastes and, therefore, their volatility. This can be used during market entry to quickly gain your target audience share. Now let's closely examine the main competitors on the market.
Spotify is probably the largest music streaming app, however, it's not the only service it provides, because in Spotify users can also listen to podcasts and audiobooks. Launched in Sweden in 2008, Spotify continues to grow its audience every year, and its annual revenue is €7,88 billion. One of the main advantages is accurate recommendations and the relative ease of getting new artists into the service.
Apple Music boasts a robust music collection that you can use with Siri as well as connected devices. There is also an attached radio station. Apple Music made $4.1 billion in revenue thanks to its audience of 72 million people. In June 2021 they added an option to listen to music in lossless, which won the favor of connoisseurs of high-quality recordings.
Pandora was the first among others to prioritize personalization, which later was adopted by Spotify and Apple Music. Now Pandora uses AI to make recommendations. It has 6.3 paid subscribers and a revenue of $1.69 billion. Sadly, the number of monthly active users steadily decreases from year to year.
Why Should You Create a Music Streaming App?
Before getting to know how to start a music streaming app, let's see why you should do it in the first place.
Music is one of the most quickly and steadily developing industries in the entertainment department, with a promising outlook. More than 14% of the population uses streaming apps several times a day and according to GrandViewResearch, the market size is only about to grow, with the CAGR increasing to 17.8% from 2020 to 2027.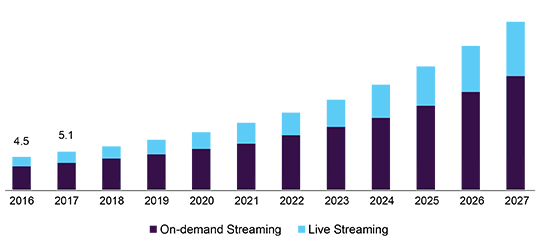 So starting a music app is getting involved in the market that is constantly growing. For you, that means growing revenue and a growing audience!
Another reason would be the opportunities you might explore. Market players are integrating advanced technologies like 5G streaming, VR, AR, AI, and others, into their apps. MelodyVR, for example, has an array of live shows that users can watch in VR headsets to enhance their experience. If you too have a cutting-edge idea – this is the place to implement it!
Do you want to create an app like Spotify or even better? Contact us!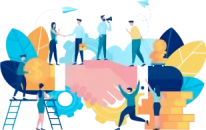 Music is something everyone can relate to, and with the market evolving and changing so quickly there are always niches to fill. That's why business-minded people set on building a music streaming app and hire app developers to help them reach their goals.
Key Features of a Music App
Key features of the app depend largely on the audience and their needs and wishes. Satisfying their needs means more audience for you, therefore knowing what they want before you build your own music streaming app is incredibly valuable.
US respondents were asked to fill a multiple choice survey to assess the functionality of existing applications in the marketplace. It was estimated that people value the quality of music at the same level as the price, another important feature is the ease of downloading and creating playlists.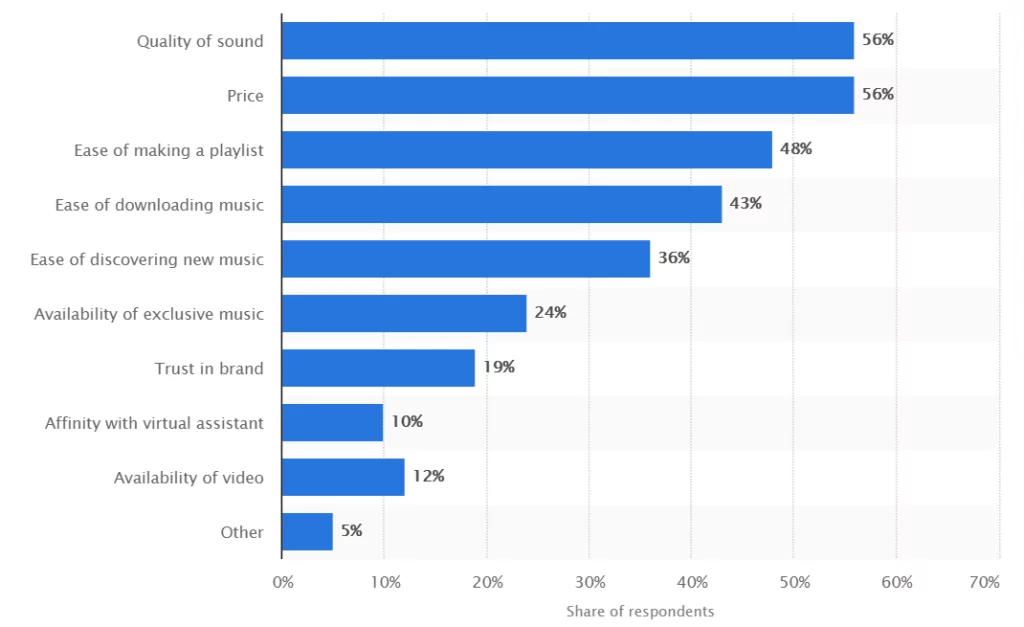 Knowing that what key features a successful music streaming app should have? At ProCoders we consider this particular features to be most important in a music app:
Navigation
User-friendly navigation, that allows users to search and add the track to their library or playlist. Add to this the advanced search options – people should be able to find the artist not only by name and album title but also discover music by mood and genre. It would also be a good idea to let users view their search history.
Playlists
For quiet family get-togethers or noisy parties with friends, for your alone time or for your crush, so that they know how you really feel – today playlists replace radio stations and are carefully selected for a variety of purposes and events. The interface of any music application should first of all be aimed at the simplicity and convenience of creating personalized playlists.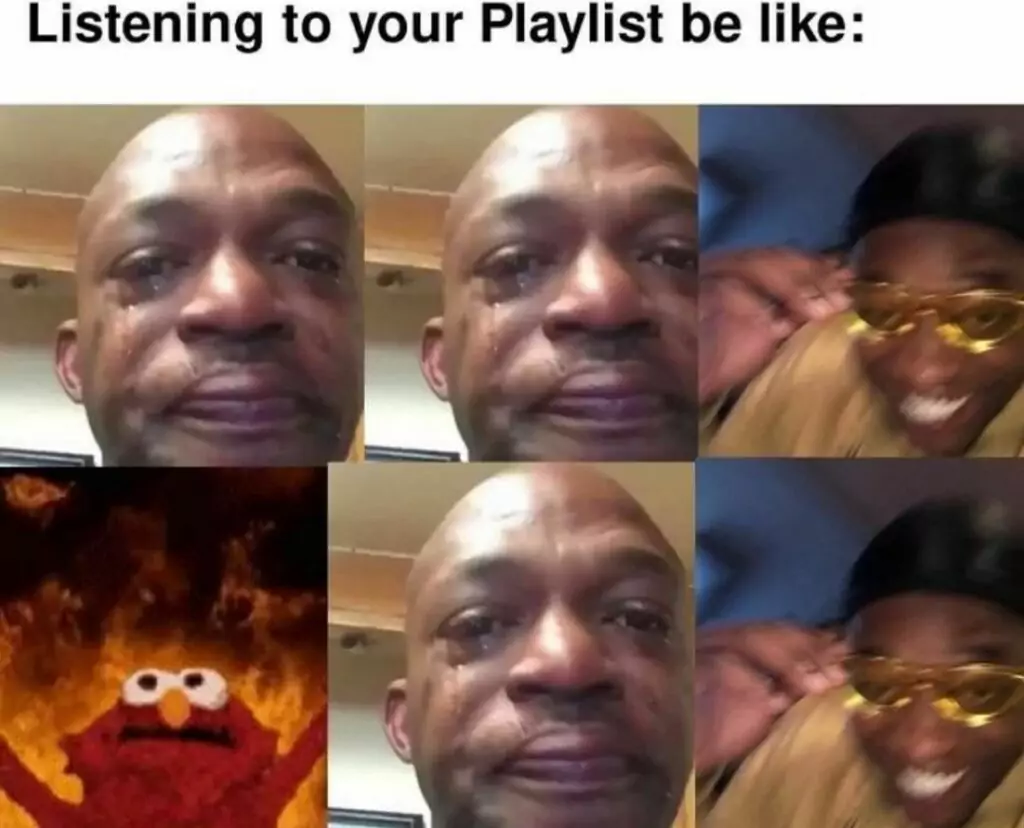 Social Media
A lot of people love to share the music they listen to on Instagram or Snapchat, so integration with social networks is a must. Not only users will be happy to have this feature, but also it helps to spread brand awareness.
With or without Internet
Internet connection sometimes leaves much to be desired even in developed countries, so providing offline access to previously downloaded songs can propel your app.
Well-thought-out UI
It's worth mentioning as a separate feature since UI is something that can make or break your app. If you want to build a music streaming app that is popular and successful, you should think about making the user experience easy and seamless, visually engaging, and intuitive.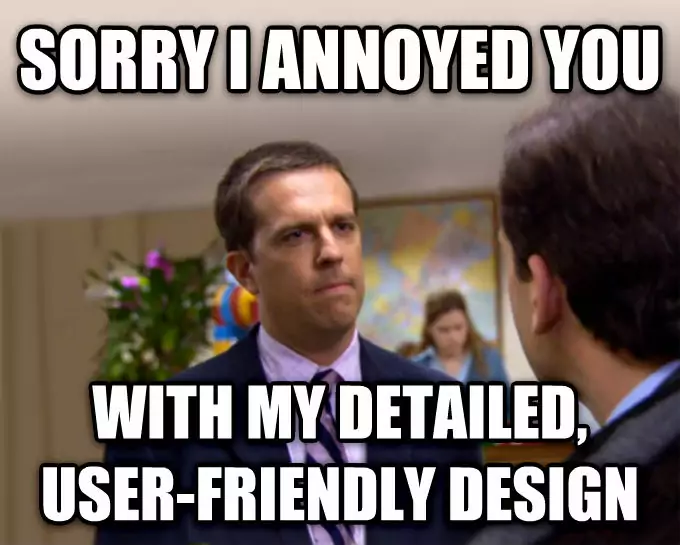 Recommendations
Today it is especially important for a music app to have a good recommendation service. As a rule, it is built based on comparing user preferences – if they like the same music, but one of them listens to another artist, with a high degree of probability this artist will be advised to the second one in the pair.
Having a good recommendation service is a must for any music streaming app. Without it, you will simply be uncompetitive in the market, since it is quite well developed for all other services. Take Spotify and Apple Music, for example, where it is one of the main factors of competitiveness.
How Does a Music Streaming App Make Money?
At this point, you probably wonder how to make an online music streaming app and make money? There are two ways of monetization when it comes to music streaming apps, that usually apply at the same time in a combo: paid subscription and Ads. You must determine your revenue model at the very beginning of the project so that you can distribute the functionality between those two approaches.
As you can see, Spotify is making the vast majority of its revenue on a paid subscriptions, however, the share of Ad-supported accounts' revenue is growing every year. Moreover, as a newcomer in the market, you probably would need to attract new users first and an Ad-supported account is perfect for achieving this.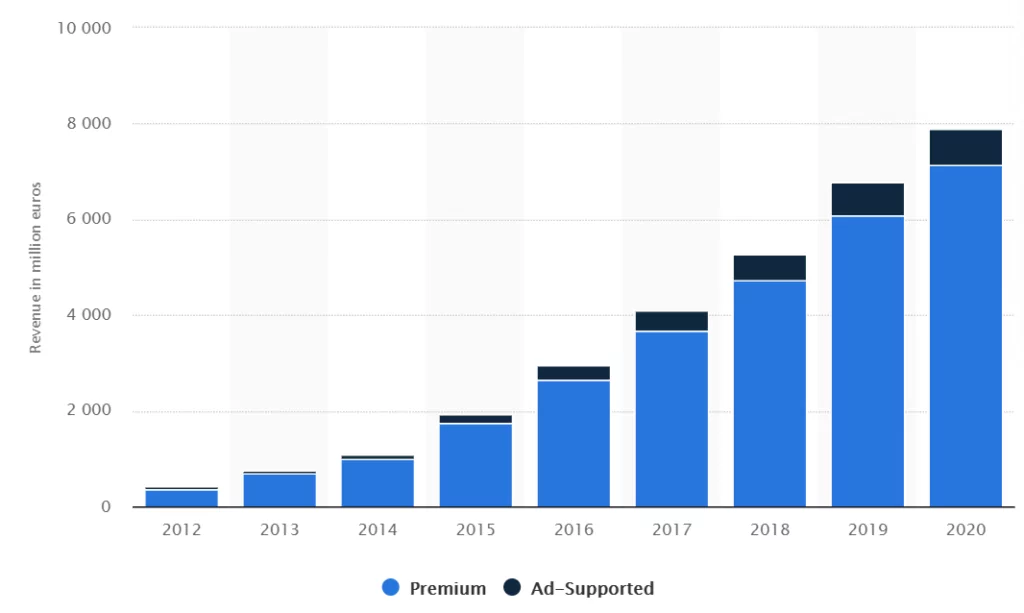 Paid Subscription
Users get charged regularly (monthly or yearly) according to the plan they chose. As a rule, services offer several plans, the payment for which differs depending on the number of users or their type of activity.
For example, Apple offers three types of paid subscriptions: for students (with a discount), standard individual, and family (up to six members). After payment, users get access to the entire music library without ads, the ability to save songs for offline listening, exclusive recordings, and shows.
Ads
The version with ads provides access to the application, but under certain conditions, one of which is the mandatory listening of commercial blocks. In addition, as a rule, the functionality of such a version is slightly limited compared to a subscription. For example, the size of the music library or the listening time is limited. This method should not be underestimated, as according to statistics, more than 75% of paid subscriptions on Spotify first used the free version.
Possible Challenges You May Face When Making a Music Streaming App
When you create a music streaming app, you need to consider some things to not land in the soup.
Copyright and Licensing
When we talk about an app whose main purpose is to stream artist's songs that are copyrighted, the law comes first. A music streaming app must operate following Public Performance Rights and there is no way around it. Technically speaking, copyright and legality is not so much the challenge that can arise with an application, but rather a thing to think about beforehand.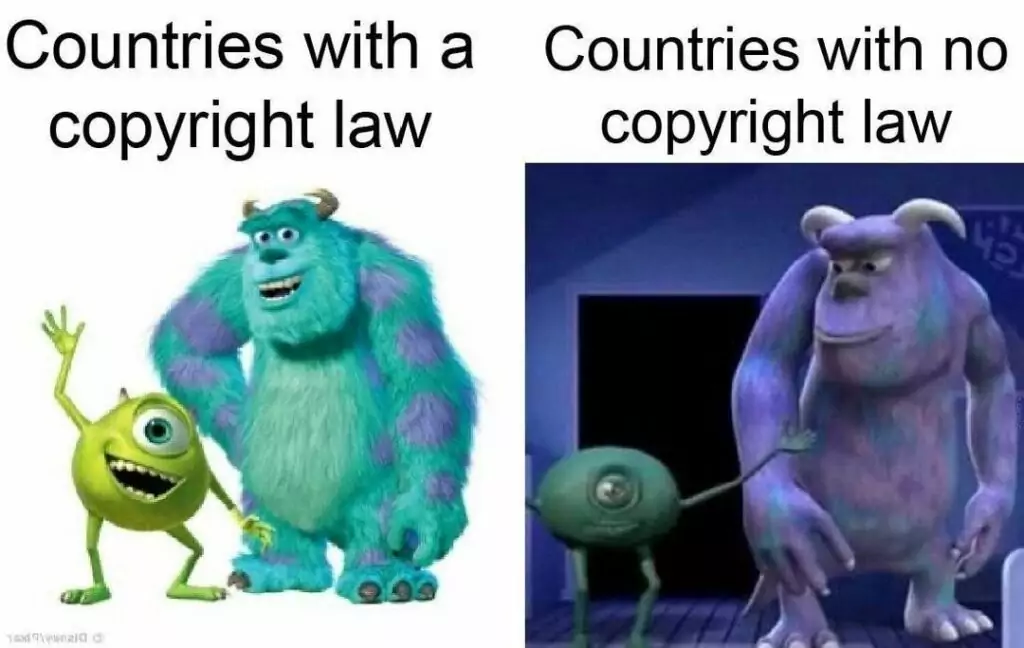 In the USA two agencies handle this sensitive issue – The American Society of Composers, Authors, and Publishers (ASCAP) and Broadcast Music Incorporated (BMI).
There are different agencies for that in different countries. In Europe, for example, it's the Society of European Stage Authors and Composers (SESAC). Therefore, before entering the market of any country, find out the main body for the protection of copyright holders and purchase a license.
Getting Around the Competition
With deep-pocket beasts like Apple, Amazon, and Spotify, it can be difficult to take a punch on the market. To do that you need a killer idea and a flawless execution, but if these two conditions are met, you can try to compete with the giants and even succeed in some areas.
You can display audiobooks and podcasts, use unique recommendations services, apply the latest technologies and satisfy those needs that no one else is addressing on the market yet.
As for bringing your idea to life, we can help with this if you do not have the right people on your team. At ProCoders, we are committed to connecting people with amazing ideas to people with equally amazing skills so that they can work together perfectly. If you want to find developers for a startup, we are the best place to start.
Splitting the revenue
It turns out the digital pie is a tough thing to cut. Streaming services have to share the revenue with the artists and copyright holders in a way that may not seem beneficial. Spotify, for example, keeps 30% of its revenue, while the rest goes to the artists, labels, and songwriters.
Typical Architecture of a Music Streaming App
If you want to build a music app, your architecture should cover all of the main features of your app, such as library management, live audio streaming, security, integration with payment services, a multi-screen platform, integration with social media, and others.
The most generic and basic-looking music app architecture may look like this:

But this is merely a template. A working model looks more complicated and thought through. For instance, here is an example of an architecture for an "infinite stream of music" app:
Building a solid architecture for your future music streaming app is essential since it allows you to create a clear roadmap for developers and save a lot of time and resources on the development stage.
Tech Stack You Need to Build a Music Streaming App
How to develop a music streaming app in the latest tech fashion? What skills do you need to do that? Well, the programming tools you can use for creating a music app are pretty diverse. Several things have to be considered:
Developer availability
The functionality of the app
Timeline and deadlines
Data safety and security (you may want to hire firebase developers for that)
Budget
But first of all, it depends on the platform you want to run your app on. For example, if you want to create a music app for android, it may be a good idea to use Kotlin or Java, while for iOS Swift or Objective-C are usually the best choice. Then again, you can kill two birds with one stone and create a cross-platform app using Flutter.
One thing we know for sure is that you need a scalable tech stack and database, and for that reason, we estimated what exactly you may need when you make your own music app.
| | |
| --- | --- |
| Function | Tech Stack |
| Frontend Development | JavaScript |
| Backend Development | Python, Laravel, ROR |
| Data Storage | AWS, Google Cloud Platform, Amazon S3 |
| Database | MySQL, PostgreSQL, Cassandra |
| Server | Nginx |
| Real-time Data Management | Kafka |
| Web app development | Bootstrap, HTML5 |
| DevOps | Docker (in our blog you can find out how to hire Docker developers), Datadog |
| Payment Integration | PayPal, Braintree |
| Social Media Integration | Facebook, Google, and Spotify SDK |
| Push Notifications | Twilio |

Our experience
At ProCoders we already have an experience of building a music app as well as a web version of it, an here are the tools we used:
Web version of a music streaming app: Node.js, TypeScript, React Native
An app: Angular 2, Ionic, Typescript, jQuery, Bootstrap, Firebase, Webpack, Yarn, TsLint, Codelyzer, Typedoc, RoR 5, ElasticSearch, Google Cloud
How Much Does It Cost to Create Your Own Music Streaming App
Now that you know what tech stack do you need to build a music streaming app, it's time to try and fit it into your budget. It is impossible to estimate the cost with 100 percent certainty because the cost is determined by a variety of factors, including the technology stack, the number of features, the origin country of your developers, and the overall size of your team. Even time – if you want your app to get to the market as soon as possible, be ready to pay more.
Let's schedule a call to start a Discovery Phase for your project!
However, we tried to calculate an approximate price for both your MVP and the app itself.
MVP stands for "Minimal Viable Product" and is, probably, one of the most crucial steps in the development process. To create an MVP you need to streamline the features and decide which of them you consider the backbone of your project, and which features are just "nice to have". All of your "backbone" features make up an MVP.
We estimated that an up-and-running MVP with basic features (frontend and backend work, UI/UX design, basic integrations with payment services, and social media) can take up to 1700 hours. The fewer functions your MVP has, the less time it will require.
An important side note: the $/hour combo depends on the origin country of your developers. The hourly rate of developers in the US or EU starts from $75 and up to $130, while programmers in Asia charge starting from $20, and in Eastern Europe from $30.
Get Ukrainian IT salaries annual report
The cost difference mainly is due to the market saturation. In countries, where the supply overweight the demand, the price is higher. How to make a music streaming android app and not spend a fortune? If you are on a budget, you might want to hire remote developers and get a high-quality workforce for less money.
When you create a music streaming app, an MVP with basic functions can cost anywhere between $30,000 and $80,000. If you hire a remote, the cost significantly decreases. After gathering the feedback, you can start working on adding new features and removing ones that weren't popular among the users.
According to Salary.com and Upwork, the difference between salaries currently stands at this point:
| | | |
| --- | --- | --- |
| Job Description | The Hourly Rate in The US | The Hourly Rate in Ukraine |
| UI/UX Designer | $44 | $15 |
| Frontend Developer | $57 | $35 |
| Backend Developer | $52 | $30 |
| Cross-platform Developer | $80 | $63 |
| QA Tester | $44 | $20 |
9 Steps On How to Make a Music Streaming App
Step 1. Refine Your Idea And Value Proposition
Want to know how to start a music app? It all starts with thorough market research to determine who your competitors are and how you can differentiate yourself in the market.
A value proposition is something unique you can offer the client. It is a measurable asset your client gets when downloading an app and buying a subscription. Knowing your value proposition can help you establish yourself on the market even before the app is developed.
Step 2. Define Your Target Audience
Respond to the question, "Who are you making a music app for?". Your payment model, as well as some app features, will be determined by your users' age and music preferences. It will also help you develop a rough draft of a marketing strategy, which will outline your budget.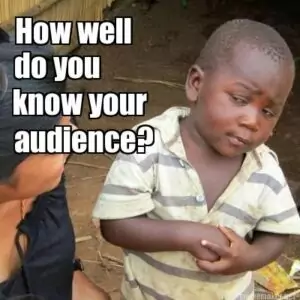 Step 3.Work Out Your Features And Tech Stack
After you've finished shaping and refining your idea and target audience, it's time to decide on the main features of your application and the technology stack that are needed to execute them.
For example, if you want to create your own music streaming app that is more community-oriented, you should work on integrations with social media and include features like "chat" and "more personalized profile page". Meanwhile, if you intend to build a music app with improved recommendations, you may want to include integration with an AI in your feature set.
Step 4. Put Together a Team
Now that you know a tech stack, it's time to assemble a team. Carefully evaluate the people on your in-house team: what skills they already have and at what level they can do their job. If they cannot meet your requirements, there will be a lot of rework afterward, which means a waste of time, and time matters more than ever in such a competitive market.
How to develop a music streaming android app if you have gaps and unfilled vacancies? You might want to hire a dedicated developer to fill in the position. In the end, it is now a fairly popular tactic in companies of all sizes, be it a startup or a large corporation.
Let's check which developer fits you!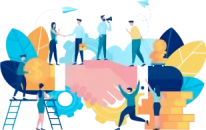 In this case, it will be most convenient to outstaff the programmer from a staff augmentation company specifically for this project. Or, if you don't want to develop an application yourself at all, you can outsource app development entirely.
Step 5. Determine Your Business Model
This mainly consists of defining the process of the application monetization, and the budget, the issues of profitability and cost-effectiveness, licensing, sharing the so-called digital pie, the number of people in the team and their salaries, how the application will improve and bring money in the future. If you want to build your own music streaming app, these issues must be handled beforehand.
Step 6. Licensing
Take care of the license before developing an MVP. Investigate the relevant agencies in the country of your choice to ensure that your future app will adhere to the law.
Step 7. Develop an MVP
We've already gone over what MVP is in great detail. The significance of this step lies in the fact that the MVP will allow you to assess market demand for your application and understand what your target audience truly requires versus what can be easily abandoned.
Therefore, you should not make it completely generic and without the most important functions. This will prevent you from getting the most honest feedback from your users.
Step 8. Develop an App
Once you've received feedback from the MVP launch, it's time to move on to the app's finalization. We recommend that you pay attention to design because it is the first thing that potential customers notice.
The MVP has already made it clear to you what functions you need to focus on – you can discuss the possibilities of their further improvement with the team.
Step 9. Updates & Support
You must be prepared for your application to be used 24 hours a day, seven days a week. Problems will arise, and bugs will be discovered – this is unavoidable, especially during the initial stages of the application's launch. As a result, it is critical to provide round-the-clock monitoring of the application's operation as well as round-the-clock customer support.
As for updates, they will need to be done regularly – after all, music is the most dynamically developing industry. This is why the development team you work with is so important.
How ProCoders Can Help If You Decide to Develop a Music App?
Here at ProCoders, we have been doing staff augmentation for more than 5 years for teams that lack certain skills. During this time, we have developed a fair share of mobile applications, so it is safe to say that we are experts in this area.
Two cases particularly stand out in our portfolio: an app for Roth River, an American distilling company that wished to bring new tech to old traditions, and Dryft, an American fitness app that brought physical exercises to help people get fit whenever they are.
They stand out for several reasons, one of them being that these applications are in completely different industries, and our specialists managed to get creative with their tasks, getting across to each customer.
We used React Native + Node.js + React + GraphQL for Roth River, and Ionic + Node.js + React for Dryft. Both combinations worked wonders and our clients' business skyrocketed in their respective markets. Roth River, for example, saved up to 50% of developmental costs by choosing to work with us!
Get our clients' contacts to discuss their experience with us!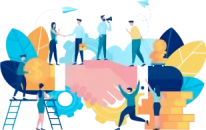 We also already have experience in creating a music application (both mobile and web). All profiles in existing streaming applications (Deezer, Spotify, Apple, etc.) were connected to the service, and the user could find fellow music audiophiliacs according to his musical taste and match with them. It also integrated a system for the selection of recommendations and a function for joint listening to tracks with friends.
That's why we at ProCoders know how to integrate all of these features and use them specifically in music applications.
We've extended more than 150 teams and can do the same for you! We can hook you up with seasoned experts within 2-5 days and if needed outstaff you with a whole team in less than 2 weeks. Companies that used our services were also able to save 30% of their time by reducing onboarding handicaps and hiring procedures. If you need top-notch software developers that can fit the bill feel free to contact us!
F. A. Q.
How long does it take to create a music application?
Typically an app like Spotify will take 7 months to create, however, the time depends on the number of people on your team and the number of features you want to have.
How to choose a monetization model when I create a music application?
It depends on your profitability assumptions, but we would generally recommend sticking with both abovementioned options: having free accounts (but somewhat limited in features) as well as premium (with full access to the library). Because many people start with the free version, and as a new app on the market, you want to reach as many people as possible.
What tech stack is mandatory when I build my own streaming app?
We would recommend sticking with programming languages and tools your developers already are familiar with to avoid situations where they need to re-learn something or make modifications. However, in our experience, the vast majority of programmers are familiar with JavaScript and Python, and that is enough to build Frontend and Backend.
If your team does not have enough developers to implement the rest of the features, you can hire dedicated developers or outsource app development entirely.
Conclusion
If you want to tap a fast-growing market with huge growth prospects – you definitely need to turn to the music industry! More precisely, a streaming service. Even though the market is divided among large players, there are still many unoccupied niches that could satisfy the needs of many customers.
You need a killer idea, and ProCoders can help you get it done! If you want to create your own music streaming app and hire remote developers as efficiently as possible to complement your team of specialists, we can quickly match you up with a programmer, or even several, whose qualifications will be ideal for your project. Save your time and resources via reducing onboarding hurdles! Give us a call, and we will make your idea come to life in the best way possible.
Let's schedule a call to discuss all your needs!