Business Intelligence Developer Salary Guide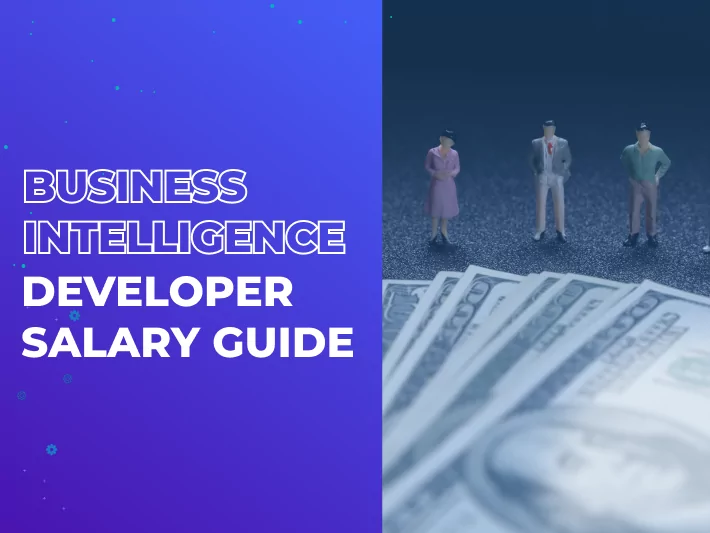 Who is a business intelligence developer? How much does a BI developer make? This article will take a look at the salary for a business intelligence developer and help you see why you need such a professional within your company setup.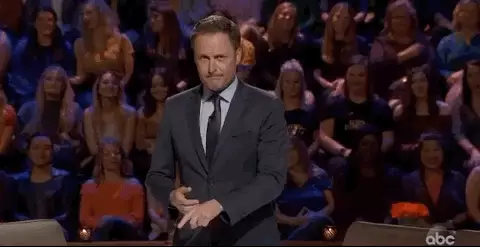 What is Business Intelligence?
Business intelligence software (BI) is transforming the way organizations collect and handle information. This new capability allows an organization to move quickly and effectively from collection to analysis and presentation of data. As demand for BI applications grows and the sophistication of solutions and number of users increases, more BI developers are required and the average bi developer salary range is on the rise.
Check developers availability
Today's companies depend on sophisticated systems to process enormous amounts of data. The data includes customer satisfaction and financial information, but it's also information about employees and their performance.
Organizations can use AI to analyze customer data to identify new trends or find overlooked opportunities. They can utilize data-mining technology to discover new connections and find hidden connections that lead to new revenue opportunities.
In essence, BI is all about extracting value from information. It's not about just crunching numbers to make sure your organization is doing well, although that's certainly part of it.
Who is a BI Developer?
Given the vital function of studying business and data, BI developers specialize in creating BI solutions that address specific challenges faced by organizations. They develop and manage BI tools, applications, and systems that are used to support day-to-day operations.
An understanding of how data can be utilized and shared will enable these developers to provide input to senior management on a number of strategic initiatives.
The role of a BI developer has been evolving, and so has the average BI developer salary range been widening. With the growth of data and analytics in today's businesses, there is an increased need for developers who understand how to apply technology to solve organisational problems.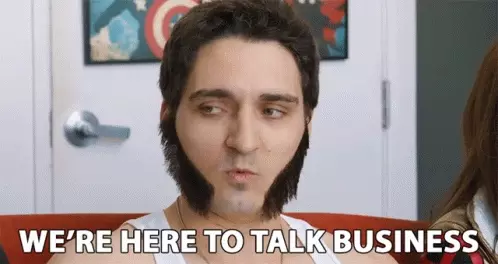 Before explaining how much does a business intelligence developer make, the next two sections explain some of the major factors that influence the average BI developer salary range. These include the skills of the professional as well as the tools they have to work with.
Skills of a BI Developer
Business intelligence developer salary range is often, like every other job, rated not just by experience but also according to skills. A BI developer is a professional who uses business acumen, analysis, and data to provide strategic planning and multi-disciplinary solutions for various data-related needs. Some of the skills that a BI developer must possess are discussed below:
Data analysis: BI developers are those who can crunch numbers, analyze data, and solve problems. They must be able to extract value from data and determine how data affects the company and its operations. They must also be able to present the data and insights extracted in an easily digestible format to take actionable decisions.
Programming: with the high business intelligence developer salary this role attracts, it is only fair that the person must be able to write complex code and understand how it works under the hood so that he or she can provide customized solutions for different business problems. Most BI developers are required to be proficient in C#, at least.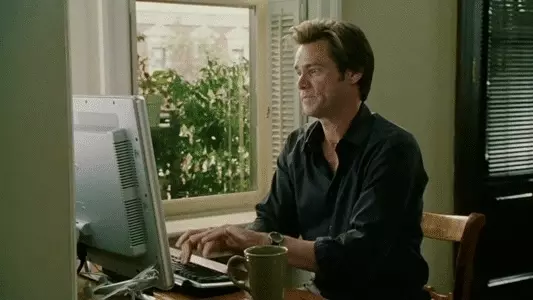 Database management: BI developers are people who have an innate understanding of how databases work and how applications and servers communicate with each other. They use their knowledge to perform SQL queries, create table schemas, write queries and produce quality reports. Professionals who can do this attract higher BI solutions developer salary.
Business analysis: Business analysis is the process of applying statistical research, mathematical modelling, and other expertise to develop reliable statistical estimates for planning, designing, and evaluating business operations. The ability to create strategic decisions in a highly collaborative setting is at the heart of every successful BI developer.
Problem Solving: the primary soft skill required in BI development is problem-solving. A BI developer must be able to maintain BI software, troubleshoot issues, and design custom solutions to aid data extraction and management.
Types of BI Developer Tools
Business intelligence development tools help analyse large amounts of data and pass it onto different departments or shared services with better efficiency and more relevance. By using BI software, you will be able to make more informed decisions, offer more personalized service, and increase efficiency throughout your business. You can also outsource app development for custom-built BI tools.
Dashboards: Businesses need to be able to quickly make sense of large amounts of data in order to make decisions. To accomplish this, dashboards have been developed which use BI tools to present information in a more visually appealing manner.
Let's schedule a call to start a Discovery Phase for your project!
Reporting: reporting tools in BI are for collecting, managing, and presenting statistical information about a business and its operations. These tools let you aggregate and analyze information in powerful new ways — helping you find patterns, answer questions, and provide insight into trends.
Predictive Analytics: Predictive analytics tools for BI allow businesses to make better business decisions with less effort. Instead of analyzing every decision made by an employee, software can study past events and figure out which decisions will have the greatest impact on a company's results in the future.
Online Analytical Processing (OLAP): professionals score extra points in their business intelligence developer salary if they have mastered OLAP. Online analytical processing is a process of using computer systems to analyze data and solve problems. The core of analytical processing tools is a data warehouse with an agile approach.
Data Mining: data mining has become one of the most important parts of modern BI. Data is extracted from many sources and put into useful formats for different purposes.
Average Salary for Business Intelligence Developer
How much does a business intelligence developer make? The salary for business intelligence developer varies by country, skills and experience. This section sought to do justice to all the relevant categories.
Average BI Solutions Developer Salary by Skills and Experience
To find developers for startup, the table below shows the average business intelligence developer salary range according to data from various reputable sources, namely PayScale, Glassdoor, and Salary.com.
The Average bi Solutions Developer Salary by Country
The table below shows the average annual salary for business intelligence Developer according to data from Salary Explorer.
| | |
| --- | --- |
| Country | Average Salary |
| Ukraine | $10,962.66 (₴294,000) |
| Germany | $50,883 (€43,100) |
| India | $5,229 (₹389,000) |
| Canada | $101,852 (CA$128,000) |
| United Kingdom | $100,202 (£72,200) |
Get Ukrainian IT salaries annual report
BI Developer Hourly Rate
Many of these professionals prefer to work by the hour, especially when you hire remote developers. So this section covers business intelligence developer salary on a hourly basis by country first, and then by skills and experience.
The Average BI Developer Hourly Rate by Country
The table below shows the average bi developer hourly rate according to data from SalaryExpert.
| | |
| --- | --- |
| Country | Average Hourly Rate |
| Ukraine | $7.93 (₴212.89) |
| Germany | $40.26 (€34.10) |
| India | $7.09 (₹527.11) |
| Canada | $38.13 (CA$47.90) |
| United Kingdom | $34.28 (£24.71) |
The Average BI Developer Hourly Rate by Skills and Experience
The table below shows the average BI solutions developer salary on a hourly basis according to data from various reputable sources, namely PayScale, ZipRecruiter, and Talent.com.
When to Hire a BI Developer
After exploring the business intelligence developer salary range, we're sure the next question on your mind would be whether hire Business Intelligence developers is even right for your company at this point. This section details various ways such a professional can be useful to your company.
Risk Management and Mitigation: BI is not just adding data, it's understanding your business, its operations, and its customers. This knowledge helps you to assess risk, identify opportunities for growth, improve performance and drive sustainable change at a company. Business intelligence gives you the statistics, data, and analysis you need to take action on your business. It keeps you up to date and ahead of the competition.
Customer Experience/Satisfaction: Without knowing what your customers want, how can you possibly make a profit? This is where business intelligence comes in. It allows you to uncover the true preferences of your customers by examining past, current and future behavior. By studying your customers' behaviors you will be able to tailor your product offerings to suit their individual needs and wants.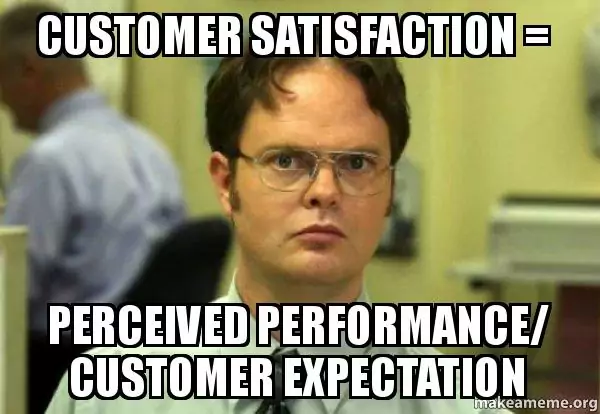 Operational Efficiency: BI provides the kind of understanding that can ultimately make you more efficient in your day-to-day work and lead to greater success. It gives you a better chance of spotting potential opportunities, developing an idea or product, making sure it's ready for market and all of the benefits that come along with it
Financial Management: BI in financial management is all about analyzing big data sets and triangulating financial trends. It's a process as old as financial management itself, but modern technology makes it possible for business owners to conduct more sophisticated analyses. For example, a big data analysis could identify which customer segments are most profitable and which need to be organized differently in order to maximize profit.
F. A. Q.
Why should you hire a business intelligence developer?
BI developers specialize in creating BI solutions that address specific challenges faced by organizations. With skills such as data analysis, programming, and database management, BI developers can extract reliable insights from raw data and strengthen the decision-making of the management based on real-world info.
What services do business intelligence developers provide?
BI developers often work closely with the management. They build custom tools and design algorithms that help the company improve customer satisfaction, operational efficiency, financial management and investment, and even risk management.
What is the Average Salary of a BI developer?
The position of BI developer is still an evolving role and there are not enough talents to fill the available gaps. However, you can find affordable BI development talents in Eastern European countries and the Asia-Pacific region. This article compares the average salaries and hourly rates of BI developers from major countries from Europe, Asia, and the Americas.
Conclusion
The demand for BI Developers is growing with the requirements of an ever-growing modern economy. This is reflected in the average BI developer salary range. Through what is staff augmentation, a skills company such as ProCoders can help you find relevant talents for your project.
In terms of skills, these developers are often required to have a background in mathematics and/or science and have expertise in algorithms, data analysis, business intelligence tools, and other needed skills.
How much does a business intelligence developer make? Realistically, the cost of hiring a BI Developer will depend on your industry and geographic location. Hiring an experienced BI Developer is a great option. Typically, you'll be able to find talented and well-educated professionals with relevant previous work experience.
Contact ProCoders today to find skilled and experienced BI developers who can take your company to the next level.
Let's schedule a call to discuss all your needs!