Delivery Software is Booming – How to Make an On Demand Delivery App?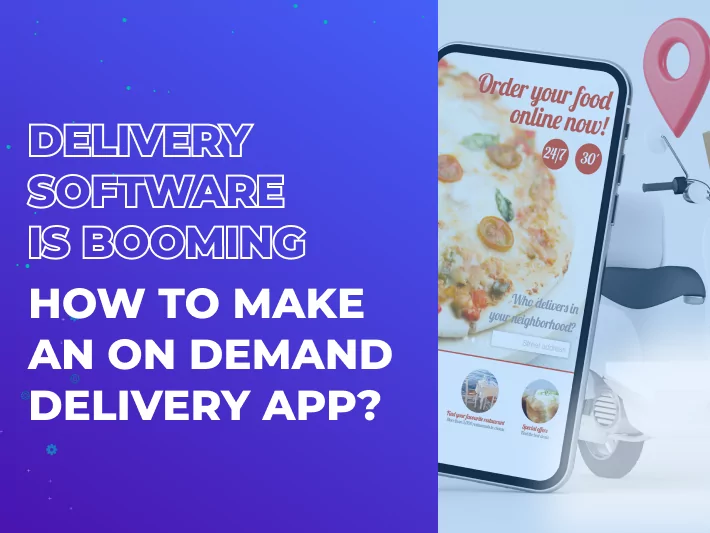 Buying goods and services with delivery to your home or office is a business that has been growing for years, but in a pandemic, it accelerates significantly. What earlier was considered a luxury, in 2020 became a necessity, increasing the number of users by more than 17% in all regions of the world.
Now experts say the food delivery market is growing 300% faster than the restaurant business, which is a cue to start thinking about creating a delivery app. If you want to learn more about how to make an on-demand delivery app – keep reading!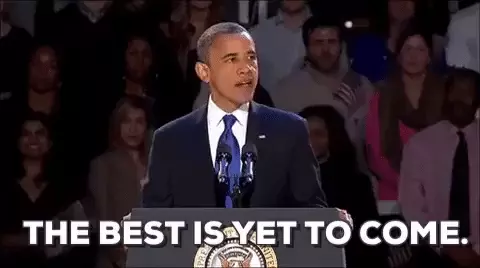 Delivery Apps Market Overview
The delivery application sector is very dynamic, growing, and evolving rapidly. The good news is, the market is not monopolized and demand is growing way faster than supply, so there's room for everybody.
Although the range of services provided by on-demand apps is quite broad (clothes, drugs, other consumer goods), most people associate on-demand delivery directly with food delivery, especially in connection with COVID-19.
In the US alone, the delivery market revenue in the last five years has increased by 204% and is projected to reach $42 billion by 2025.
The USA, however, is only the second-largest delivery app market, behind China with a staggering $50 billion in 2020 and projected $100 billion in 2025. Although revenue per user in China is lower than in the USA or the EU, which makes a business a tad less profitable there. But this enormous 600 million-user market is worth looking at!
Active players differ in regions of the world because food delivery is a non-tradable service (except for companies that are working in several countries through subsidiaries, like UberEats or DeliveryHero). Still, it is possible to narrow the market down to 3-5 more popular companies and compare their market share to one another.
| | |
| --- | --- |
| Country | Popular delivery apps |
| USA | Grubhub (18%), DoorDash (45%), UberEats (22%), Postmates (8%) |
| EU | JustEat (50%), Deliveroo (21%), UberEats (18%), Delivery Hero (6%) |
| China | Meituan Dianping (65%), Ele.me (28%) |
| Russia | Delivery Club (17,6%), Yandex.Eda (10,1%) |
Some large food corporations, such as McDonald's or KFC, created their own apps for delivery from their restaurants. This model is perfect for well-known brands with many customers and a standardized menu because then the user knows exactly what he wants to order. However, when you want more flexibility, applications that act as aggregators perform much better.
Following the outbreak of the coronavirus pandemic in 2020, consumer use of online food delivery services increased significantly. The number of app users grew by 17% in the USA, 18% in China, and 23% in the EU. This is the fastest growth rate in the last seven years.
All in all, if you want to build your own food delivery app, 2022 is the perfect time to start thinking about branching out and tapping into this delivery business.
The Most Successful On-Demand Delivery Apps
When we think about successful multinational deliveries, UberEats comes to mind. And while this app does generate huge revenue, don't forget that the food delivery function has been integrated into the already existing taxi business infrastructure, therefore it was much easier to create a delivery app, to begin with.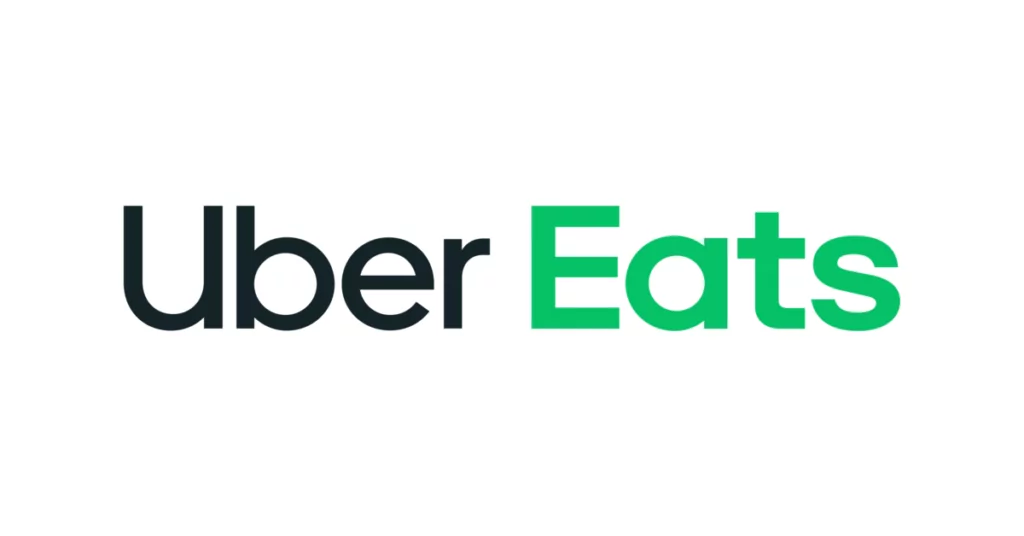 One of the most successful food delivery apps today that were built from the ground up, are DoorDash, Grubhub, and Instacart.
DoorDash was founded in 2013 and although it's the largest player on the American market, it still manages to maintain the startup spirit (mainly manifested in the fact that all employees work as delivery men at least once a month). They were able to create an AI system within a delivery app that suggests restaurants to users based on their location and assigns the most dab-handed driver. In 2020 DoorDash increased its revenue to $2.9 billion (more than 240%).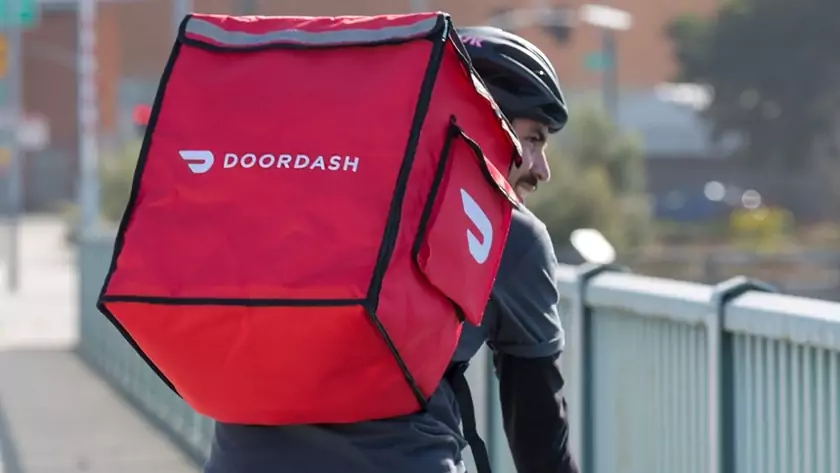 Grubhub is one of the oldest food delivery apps that were developed, and probably with the smallest team at the start – only two people were involved in creating the app. Although Grubhub lost a significant part of the market to UberEats and DoorDash, it has continued to generate sound revenue and it amounted to $1.8 billion in 2020. Moreover, several lucrative deals made by Grubhub, including the merge with Just Eat Takeaway, contributed to increased funding and competitiveness of the application.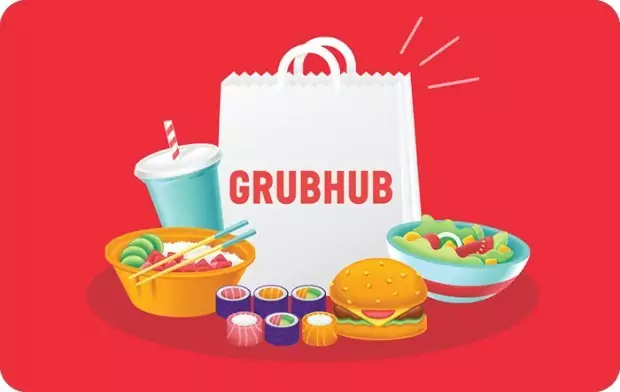 Let's say, Instacart is a dark horse in this list. It's not very well-known, but its rise in 2020 made us set our eyes on this app. Not long ago, in 2019, Instacard was losing $25 million every month and was considered commercially unfeasible. That is until the pandemic had struck and revealed consumer needs that were not met. In 2020 user count increased from 5.5 million to 9.6 million, and Instacart reported revenue of $1.5 billion.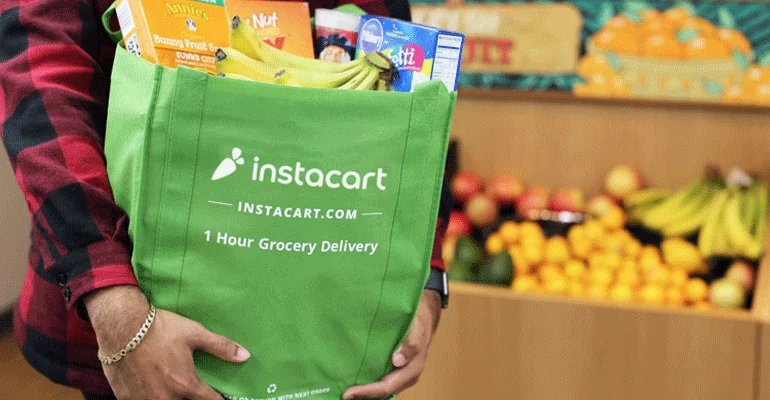 These are just a few examples of successful delivery apps there are many more. Question is, why should you create your own delivery application, and is it worth it?
Why Should You Create a Delivery App?
When we are talking about starting a delivery service app, it is of utmost importance to distinguish what are the benefits of venturing into the market before dedicating your time and resources. In other words, why would you need to develop a food delivery app?
The market has great potential. Even today, the delivery market data is impressive in terms of the number of users and generated revenue, but this is not the end. Experts predict the growth of the global market profit up to $154 billion in 2023. If there's a time to build your own food delivery app it's on the ascent.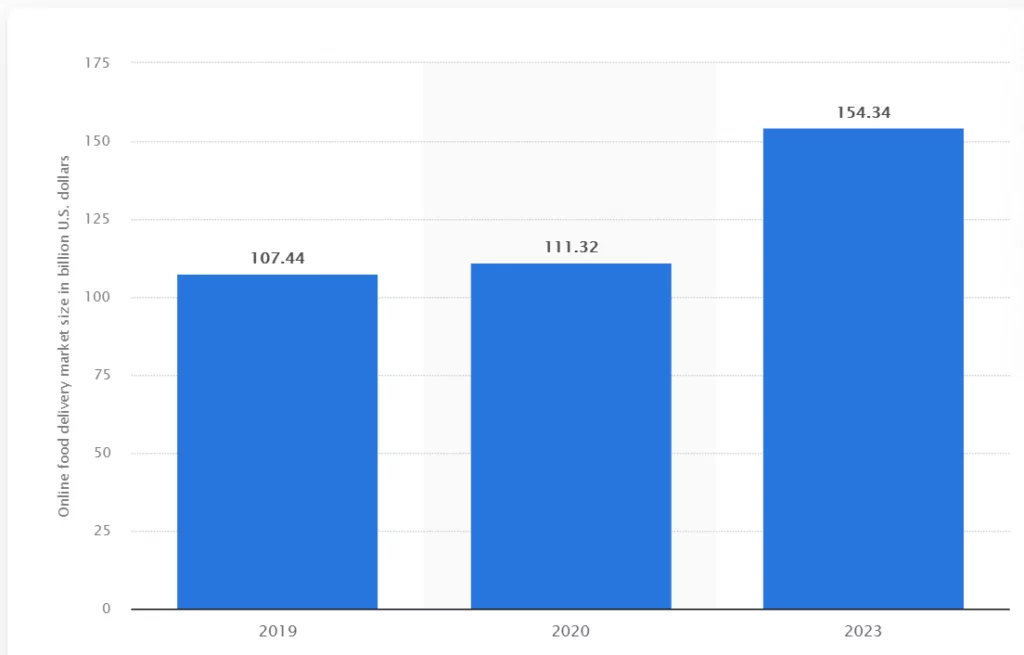 Find your target audience and stay in touch with them. An on-demand delivery app is a great way to reach your target audience, connect with them and gather feedback. Being able to reach as many potential customers as possible is a key to running a successful business. Moreover, if you make a food delivery app that is customizable and appeal to many customers at once, you will increase returning visitors.
Convenience and transparency. For both consumers and owners. The profit for consumers is obvious – more choice, higher quality of services. The profit for the owners is the ability to adapt as quickly as possible to the needs of the market through interaction with customers, expanding the zone of influence, and establishing dominance.
Key Features of a Delivery App – Food Delivery as the Example
A unique characteristic of a food delivery app is that it requires the development of three products: an app for customers, an app for restaurants, and an app for couriers. How to create a food delivery app that caters to everyone's needs?
Customer Version
The customer version of your application will be used by your clients. They must determine what they will eat, where they will order food, and how much it will cost. Features you need:
A sign-up function that is going to attach the profile to e-mail or accounts on Facebook, Google, or any other social media. You simply cannot build a delivery app without this function.
A well-designed restaurant catalog with a user-friendly search panel, filters, and ratings. Customers should be able to place their orders as quickly and easily as possible.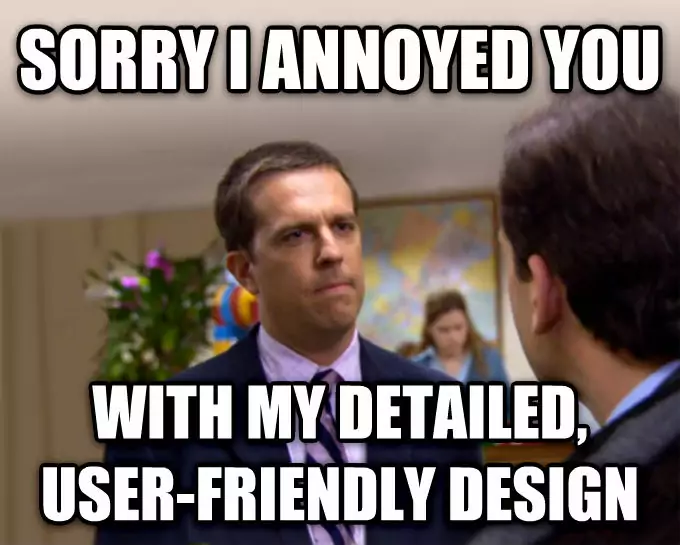 A payment system that accepts payments and validates promo codes. Ideally, you have multiple payment options integrated into your mobile app: credit card, Apple Pay, Google Pay, cash.
The tracking system, that also predicts an approximate time of delivery.
A well-constructed chat system for connecting your customer with the courier or the restaurant, for example, to specify a food preference.
Customer support.
Push notifications to keep customers informed about their package status or send them special offers.
Order history.
Courier Version
A courier app version is required for checking the list of vacant orders, the location of receiving/sending and reserving an order. Features you need:
A sign-up function for couriers to join the delivery app. Keep in mind that couriers require a more detailed registration form. Make sure that all couriers are identified and approved.
A relevant order database, that is updating in real-time. Giving couriers easy access to all available orders and avoiding double booking is one of the most important features when you develop a food delivery app.
A location-based function: building a route and determining the approximate delivery time.
A chat system.
Order history.
Restaurant Version
This version of the food delivery app is being developed for – you guessed it – restaurants. Its main function is to provide an opportunity to register and join your platform. If you want to create an app for food delivery it is in your best interest to attract high-quality restaurants that will spark the interest in your clients.
A sign-up and page administration functions. Restaurants should be able to create and manage a page that includes their company name, address, and contact information.
A system for distributing the menu. The menu page should be updated regularly
A feature for tracking order status (preferably with push notifications) – incoming and outgoing.
A payment system.
A chat system.
Admin Panel
Admin panel is an integral management tool you can use to control and oversee your business.
Management functions: approving and adding restaurants and couriers to the app, as well as deleting them.
A page dedicated to analytics for you to track KPIs.
Payment management to charge fees.
How Does a Delivery App Make Money?
There are several ways to address the revenue issue when you make a delivery application. But there are three main monetization strategies:
A Delivery Fee
This fee is borne by the customer and can be calculated based on the order total or the distance traveled. It can also be a flat rate, but flat rates are uncommon.
| | |
| --- | --- |
| Food delivery app | Delivery fees |
| UberEats | Flat rate starting at $4.99 and varying based on distance |
| DoorDash | From $0.99 to $7.99 plus a service fee of 7-15% per order |
| Caviar | From $1.99 to $8.99 plus a service fee of 18% on all orders |
| Swiggy | 30 – 35% of the order price |
| GrubHub | Standard $9.99 delivery fee |
| Foodpanda | 10% commission along with 2% service charge |
A Restaurant Fee
Partner restaurants either pay a flat fee (such as a monthly fee) or a percentage of each delivered order. For example, this method employs Just Eat, which charges restaurants based on their transactions, and Deliveroo. They were able to increase their revenue by 20-25 percent per month by charging restaurants.
Ads
This method is as old as Adam. You can sell ad space to third parties, or you can charge restaurants extra fees and display them at the top of your search results or on the home page. Apps like Swiggy and UberEats use this strategy extensively.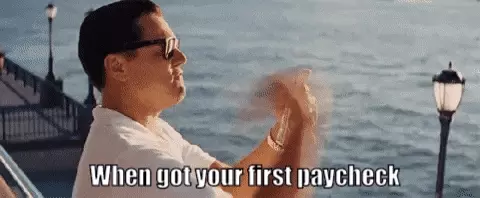 As you may have noticed, some applications appear in all three descriptions. The smartest strategy, if you want to build a food delivery app, is to combine all three of these approaches. In that case, it will be possible to correctly distribute the mark-up between the parties without scaring them away and at the same time get the maximum profit.
Possible Challenges You May Face When Create an On-Demand Delivery App
The ongoing change has brought a slew of new issues to contend with, and those who are unprepared to deal with the complexity and competitiveness of the on-demand market will fail. However, forewarned is forearmed, and we have prepared a list of three common challenges you may face when you start a delivery service app.
General complexity
On-demand services tend to be extremely complicated if just for the fact that they are made up of several different apps (as described above) and products that are linked to various APIs. Add to this the incorporation of an online payment platform into mobile apps.
To crack this problem, it is enough to have in stock a well-qualified programmer who has already dealt with the development of such applications. And if you already don't have one, you may want to hire an app developer.
Check developers availability
Maintaining Quality
It is difficult to maintain the quality of food delivered to customers' locations, as well as the quality of the delivery itself. You must be completely confident in your partners and hired couriers, and the more people you work with, the more difficult it is to keep everything under control.
Appealing to Customers
This is largely due to the market's current level of competition. Even if your application is the first in the area, it is far from certain that others will not follow, and you will soon find yourself fighting for each client. Retaining customers is by far the most challenging thing you'll have to deal with if you decide to create your own food delivery app.
Typical Architecture of a Delivery App
How to design a delivery app, and what is an app architecture? The architecture consists of the patterns and technological solutions that were used to build a delivery app.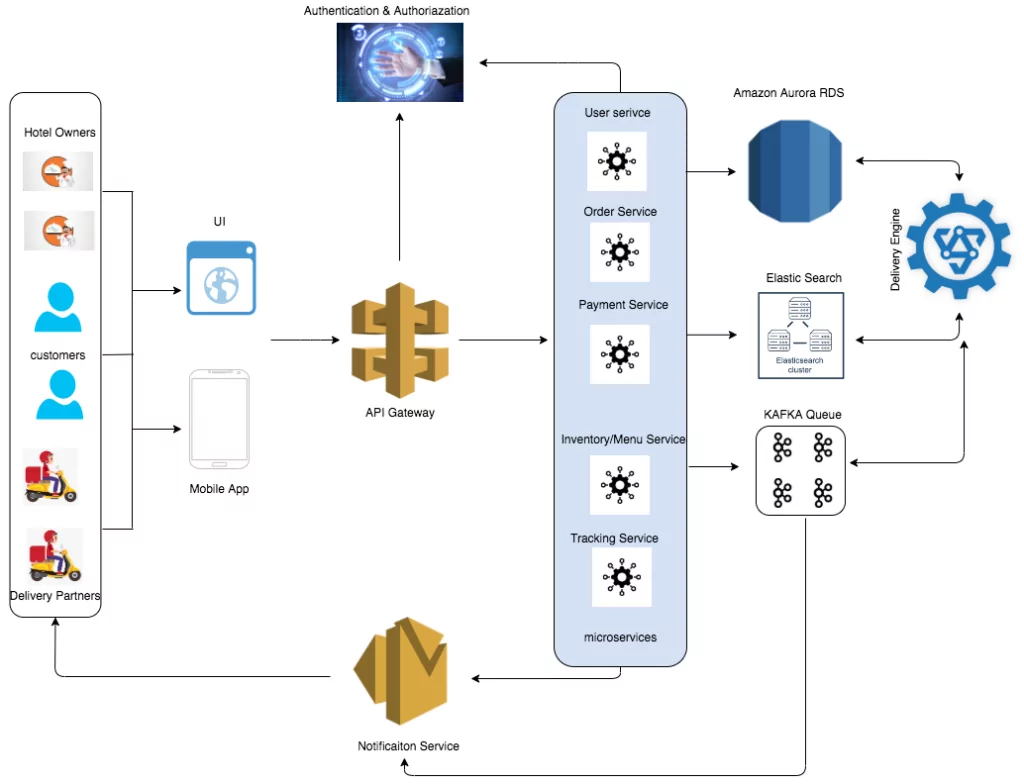 The structure mainly depends on the pain points your specific app wants to resolve. Here, for example, the goal was to scale up the app to meet the demand and make sure it was easy to use in all versions.
For the app to work, the data exchange between the user's application, couriers, restaurants, and service employees must occur without delays and loss of information. Everything matters, the capacity of the servers, most professionally the features of specific databases, the implementation of information exchange processes.
To automate the work, the development of the APIs and parsers is tightly integrated into architecture building. It also depends on many additional factors, such as where the restaurants keep their records.
A high-quality architecture is a bulletproof way of guaranteeing a well-structured delivery app.
Tech Stack You Need To Make a Delivery App
Want to make your own food delivery app but aren't well-versed in a multitude of technologies? Many organizations are struggling with picking the best tech stack for their projects. As a company that has extensive experience with creating mobile apps, we want to share our knowledge and help you out.
How to build an on-demand delivery app with the right tech stack? What works best? Short answer: it depends on the app requirements. Have you picked the platform for your app? iOS, Android, or even both if you want to appeal to a larger audience? Every minute detail influences the perfect tech stack for you. However, there are sure-fire sets of technologies that usually produce a top-notch product.
Let's schedule a call to start a Discovery Phase for your project!
Some of the available frameworks for app development are Flutter and React Native. They are by far the most flexible and scalable among others. They are also suited for developing a cross-platform app and save a lot of time and resources since you don't have to develop iOS and Android applications concurrently. All in all, great frameworks to ensure a fast, smooth, and seamless development process.
With delivery apps, there are also several specific features you need to take consideration into:
| | |
| --- | --- |
| Feature | Tech Stack |
| Payment | Braintree, Stripe, Paypal |
| User Location | Google Places API |
| Navigation | MapKit, Google Maps |
| Sign-up feature | Facebook SDK, Gmail SDK |
| Storage | AWS, Google, Azure, Digital Ocean |
| Analytics | FireBase, Google Analytics |
How Much Does It Cost to Build Your Own Delivery App?
Once you've identified the business model, monetization strategy, and key features for your app, the question of cost arises. You should understand that the prices for the final product and the MVP will differ. The price of your delivery app is determined not only by the features you want to include but also by the team you hire to assist you with the project.
Eastern European and Asian developers are typically less expensive than American or Western European programmers. Keeping that in mind, let's calculate how much money you will spend if you want to start a food delivery app.
MVP Cost
In short, MVP is the first version of your app – basic functionality, nothing fancy. MVP is designed to test whether the market needs your product and also to help you improve the final app.
According to our approximate calculations, developing an MVP for customer/courier/restaurant versions can take from 2200 to 2350 hours. Now multiply it by an hourly rate in different countries and see the difference.
In the USA, for instance, the hourly rate varies from $70 to $250. That means an MVP will cost from $154,000 to $550,000. But there is another problem in the Western market – the lack of developers' availability. Good programmers are very expensive, and that's if you're lucky enough to find them – they are usually already employed by large companies.
Meanwhile, in Eastern Europe, namely Ukraine, you can hire a developer for $30 or $150 per hour, which rounds up your MVP to $66,000 or $330,000. It's the ideal option if you want to create an app for food delivery but have a limited budget. Eastern Europe software outsourcing, especially in Ukraine entails striking a happy medium between a reasonable price and high quality. If you want to learn more about hiring remote developers, check our blog posts.
Get Ukrainian IT salaries annual report
You can also save a lot of time if you turn to ProCoders for help. We have a wide range of top-ranked specialists and we can gather relevant programmers for your team in two weeks or even less!
Full Version Cost
Say your MVP launch went successfully and now you are building a full version of your delivery app.
| | |
| --- | --- |
| Type | Hours |
| User App for IOS and Android | 1,206 |
| Courier App for IOS and Android | 914 |
| Web-Based solution for Restarans | 182 |
| Web-Based Admin Panel | 257 |
| Total | 2,559 |
Again, it's an extremely rough estimation since you need to know precise technical requirements, therefore it can't cover all expenses. But even in the realm of rough estimations, the app would cost you from $179,130 to $639,750.
That is if you decide to stick with American or European developers. If you decide to outsource app development the final cost won't be so pricey. At ProCoders we believe that hiring remote workers is a great opportunity to access a pool of talent with high accessibility, in the meantime saving a little fortune.
If you are looking for a company that would help you make a food delivery app in the most professional manner, you can contact us. We are happy to share our extensive expertise with you.
Start a Delivery App: the General Stages
An efficient app development process flow includes four key stages. Regardless of the size of your project, adhering to this development process will ensure its success.
Prototyping
Prototyping is the first stage in the developmental process, in which developers carefully gather all the requirements and turn a project from words on paper to application screens, via implementing user flow logic.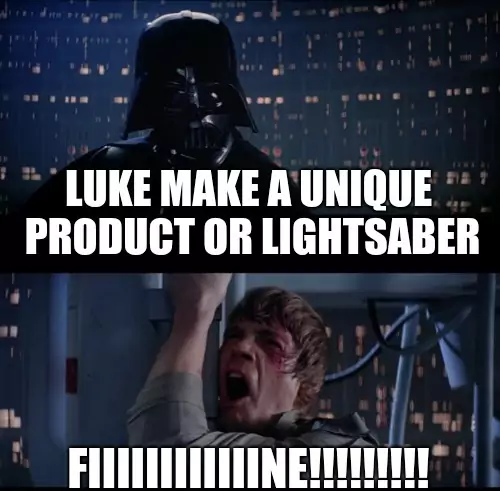 Designing
This is where you conceptualize and iterate the UX and UI design of your delivery app. At the end of this stage, you should have a UX wireframe, screen designs, and an interactive prototype.
Development
Now that you know how to design a delivery app, it's time to put everything together. This is the longest and most laborious stage, so please be patient. Hopefully, you will have a developed product or at least a sound version by the end of it.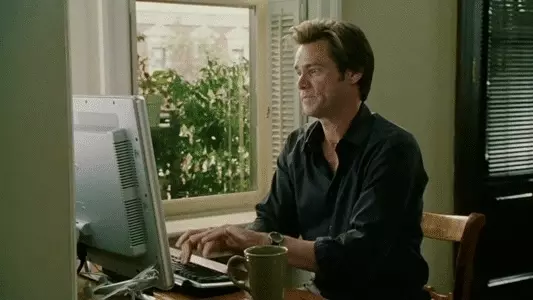 Test and Publish
After the product is built, it must be reviewed and tested. Regardless of how much testing has occurred during the development stage, something unexpected will always occur. These issues must be addressed as they arise. Another important post-publishing task is providing around-the-clock customer support in case any of your customers, partners, or couriers experience issues with the app.
6 Steps to Create an On-Demand Delivery App
Step 1. Define your niche and market position
If you want your business idea to succeed, you must first ask yourself whether your product addresses unmet customer needs. In other words, is there direct competition, and how will you differentiate yourself? Examine your target audience and the market thoroughly, as this will determine the demand for your app.
Step 2. Decide on your business model and tech stack
The most important question is how to make money, so do not forget to think carefully about the business plan for your future project. Define the monetization model, marketing, target audience. How will you attract new customers and what methods of retention will you use? How long will it take for your app to recoup? What are his long-term prospects?
Based on this, make a list of the required features and integrations. They will determine the skills that developers should be able to possess. Assess your existing team: what skills do you already have? Which ones are missing?
Step 3. Put together a team
And make sure there are experienced people! Although on-demand delivery existed for a second now, it's better to be working with the people who know all ins and outs. If you don't have these people on your in-house team – it would be a great idea to hire dedicated developers or approach an IT development company and use their expertise.
Step 4. Develop your MVP
To do so, you must streamline your mental vision. If you truly want to make a delivery application different from the rest, you must separate the must-have features from the rest and begin working on your MVP. Before you make a large investment, validate your business idea by launching a rough draft and analyzing the feedback.
Estimate your application on Flutter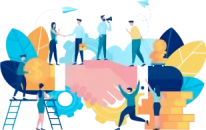 Step 5. Rework and improve
Collect feedback gathered with the help of your MVP. Decide with your team which features were used most and which features were missing. Who has used your application most often and at what time of day? Focus on this data when designing your final product.
Step 6. Post-release support
The work doesn't end immediately after the release of the application. In fact, most of the work begins after launch, because you will need to provide 24/7 customer support and fix bugs.
How ProCoders Can Help If You Decide to Develop a Food Delivery App?
Do you need help with building a delivery app? We have a decision just for you. In the last five years, our company has been able to help put into practice over a hundred business ideas and accumulate experience from different industries.
Get our clients' contacts to discuss their experience with us!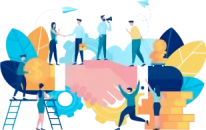 One of our major achievements was actually creating a mobile app from scratch for Roth River, an American distilling company. We were able to not only extend their team with top-notch developers but also get their product to market fast and get around the competition. Developers from ProCoders used React Native, React.js, Node.js, GraphQL and got rave reviews from our partners!
We are also fairly acquainted with the transport and logistics industry since we helped SDCN (Same Day Courier Network) develop their website and enhance their performance. If you want to find developers for your startup, ProCoders is a great choice! We can make your business dreams a reality.
F. A. Q.
What services can I offer in my on-demand delivery app?
While, yes, we associate delivery apps with pizza and sushi, on-demand delivery apps are useful for much more than just food. You can make a delivery application for consumer goods (like clothes or books), drugs (in collaborations with drugstores), fuel (apps like Yoshi and Booster), professional services. Possibilities are endless!
How long does it take to create an on-demand delivery app?
On average, developing a cross-platform application and web solutions can take from 8 to 12 months if you want a more feature-rich deployment. If you already have an app and just want to iterate it, or you want fewer functions in your app, it can take less time.
How hard it is to create an on-demand delivery app?
Creating a delivery application is not exactly the same as just creating any other generic mobile app. We already mentioned earlier that there are specific requirements for hard skills, without which most of the functionality can be lost and your application will not be competitive.
Therefore, we advise you to be very meticulous in the process of selecting people for the team, and if you do not have a suitable developer at the moment, it would be better to turn to professionals for help. This way, you will save time and resources, as there will be no need to redo and modify the application yet again.
If you need a consult on creating a delivery app, you can contact our specialists! They will tell you more about the development process, how long it will take, how much it will cost, and advise on more effective solutions for your project.
What factors affect the development process?
Firstly, how well-defined the original idea is. The more details you have – the faster and easier the development process will be.
The number of people in your team, their skillset, and experience. This is pretty self-explanatory, the more qualified people work on your app – the faster it will be built and on the contrary, if you have to retrain your team members the process will stretch for a long time.
The number of functions you want to have and with how many different services your app needs to integrate with. If you want to build a delivery app with a ton of integrations it will take longer, however, the app itself will be more user-friendly, so weigh your options.
How many changes and iterations there will be.
Conclusion
With the growing popularity of online food ordering around the world, mobile delivery apps are a promising niche for starting a business. Developing your own food delivery application can boost any business by attracting new customers and expanding the scope of the business. That said, to succeed you need to stand out, as the competition is strong.
It is necessary to have not only sufficient technical skills for development, which are already quite specific but also to develop an application as soon as possible in order to quickly enter the market and overtake all competitors.
Luckily, at ProCoders we know everything about current technological trends, that's why if you ever wanted to create your own food delivery app but hesitated for some reason – now it's the time. Do you need an MVP, apps for iOS and Android, or a prototype? Make a delivery app or build a SaaS product. We can manage to help you with every step on the way. Check out our portfolio and do not hesitate to contact us!
Let's schedule a call to discuss all your needs!