React Native Advantages or Thirteen Reasons Why to Choose it for The Next Project
We'll walk you through React Native pros and cons, and discuss why it's one of the most popular cross-platform frameworks in the world.
At ProCoders, we often have clients come to us, looking for a development team to create custom mobile apps for their business. No matter what the size of the project, we always ask them the same question:
Should this project be built from scratch using programs like Java/Objective-C, or should it be built on Facebook's latest cross-platform framework, React Native?
In the vast majority of cases, we recommend React Native (RN). Why? Because it works, and in many ways, it's revolutionized the world of mobile app development.
There are many React Native advantages and disadvantages, but there are reasons why it's one of the world's most popular mobile app frameworks.
What is React Native?
In 2015, Facebook sponsored a hackathon, challenging developers to create a framework that could make mobile application development faster, easier and cheaper. The result was React Native, which became available for developers to begin working with in 2016.
Since then, it has become one of the world's most popular mobile frameworks, mainly because it eliminates the need to use time-consuming HTML or CSS coding. And that's only the beginning.

So if you'd like to explore using React Native for your next project, let's walk through some of the main React Native Pros and Cons.
Advantages of React Native
Less Code, Less Cost
React Native does not use HTML or CSS. Instead, messages from the JavaScript thread are used to manipulate native views. To put it plainly, RN uses a combination of its own User Interface Paradigm and JavaScript to interact with your existing native code and native APIs.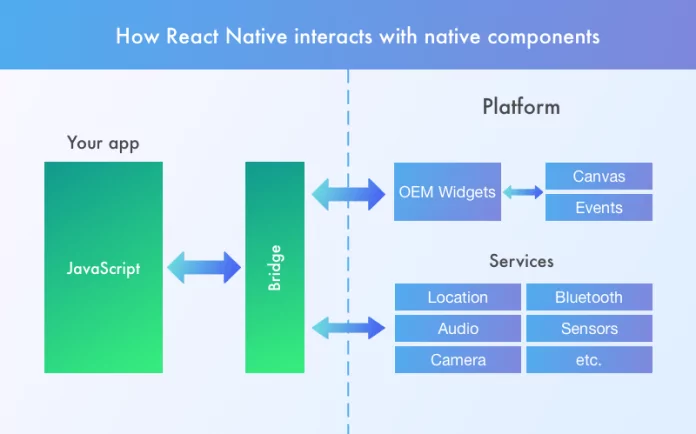 And this can cut an enormous amount of time out of the development process—as much as 50 percent, in most cases. Not surprisingly, costs are generally 50 percent cheaper, as well. For most clients, this is one of the chief benefits of using React Native.
Estimate your application on React Native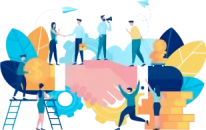 Mobile that connects through platforms
One of the key advantages of React Native is its flexibility. For most companies, it's not enough just to have an application that works on a mobile device. It has to interface with a number of different systems and platforms.
Take for instance, a company like Uber. The application has to seamlessly connect not just with the consumer, but also with the current database of available drivers, and the company's payment systems, for starters. React Native is an app that can truly link all your systems, as well as:
text;
video;
activity tracking;
etc
Want your customers to share that they've used your app with all their social media followers? React Native can do that too. The framework was developed by Facebook, after all. So integration with Facebook, Instagram, and many other platforms is truly seamless, and easily achieved from a programming standpoint.
So when you're weighing React Native advantages and disadvantages against other networks, this is a key selling point in React Native's favor.
Coding in Reusable Blocks
Often apps need to interface with certain native apps in a phone, like the flashlight, the camera, location tracker or more. React Native is designed to do this, offering developers easy blocks of code that they can cut and paste as many times as is necessary in a program.
This is one of the many design-friendly details that makes this framework so easy to use, and so attractive to a broad base of developers.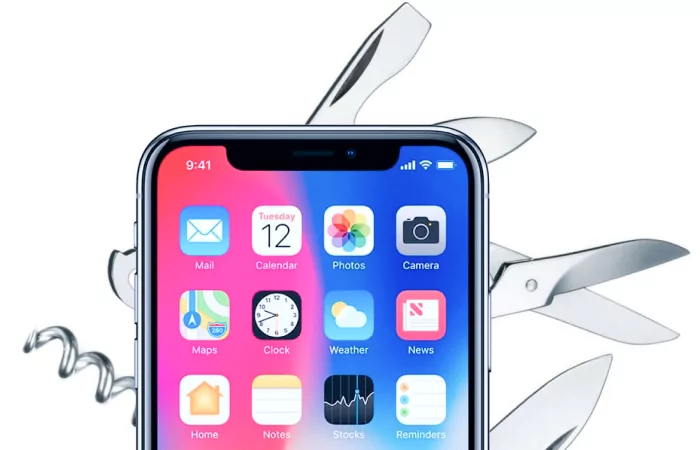 One Set of Code for Two Platforms
When apps are built from the ground up, using native code, developers have to create it twice—once for Java/Kotlin for Android, and again in Objective-C, Swift for iOS. And this creates an enormous amount of duplications, not just in the initial development, but for every fix and alteration in the future.
When you work with React Native, you don't have these worries. The framework's code truly complies to Native iOS and Android code. It is not merely a webview that renders to Javascript. That means you develop or alter it once, and it renders out in its Mac and Android-friendly versions.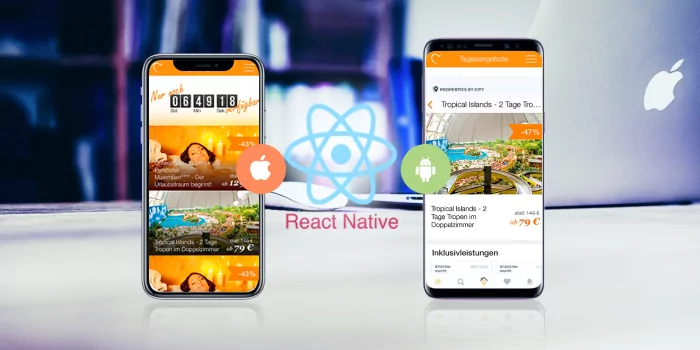 The amount of time this can save you in development cannot be underestimated. It is one of the most attractive benefits of using React Native.
Live Reload Shows Results as You Go
With pure native development, programmers have to go through a lengthy recompiling process with every change. Not so with React Native. The framework eliminates that process with its Live Reload feature, which allows developers to see the results of their coding in action. New changes can be seen with the ease of refreshing a page.
This ability to make quick changes is a capability not seen in many of its competitors, and it's one of the framework's best features. Live Reload speeds up development exponentially, allowing programmers to see their mistakes—before they get too far down the road. It's one of the key advantages of React Native.
Add new capabilities with ease
Third-party plugins are no problem on this framework, because they've eliminated the need for specific WebView functions. It's possible to link the plugin with a native module via RN, resulting in a smoother running, faster loading app that uses less memory.

For instance, if a company wants to add on capabilities such as push notifications, or deep linking to existing code, React Native makes it easy. Interestingly, this works both ways. So, if you have an existing native app that needs RN-built add-ons, you can do that.
If you have a RN-built app that needs third party or native-built add-ons, you can do that, too. It's just another reason why the framework is one of the most flexible technologies you'll find, and why so many programmers see the benefits of using React Native.
User Experience Is Much Improved
React Native is a mobile-first platform, designed specifically with the mobile user experience in mind. This attention to usability makes a difference. When you build an app in React Native, JavaScript interacts asynchronously with its native coding environment.
Due to this, RN-built apps outperform their native-built counterparts in such things as:
downloading time;
working speed;
smoothness & seamless;
And that makes your app seem more sophisticated, clean, and user-friendly—one of the clear advantages of React Native.
Ease of UI Design
The React Native framework makes laying out User Interfaces a breeze. Developers simply use CSS or Flexbox to create each UI view, just as they would if they developed the view in a native app environment. The framework will ensure that the app renders properly on any kind of phone or mobile device.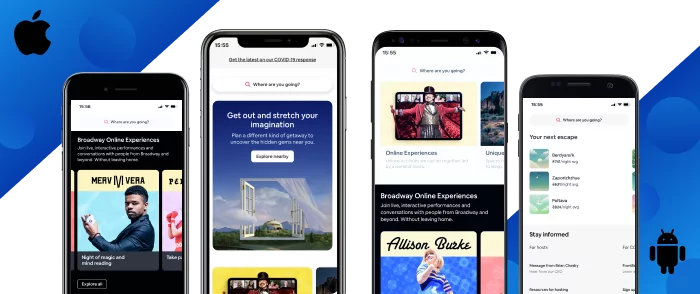 Support for Hybrid Apps
If a part of your app needs to pop out to the internet or a mail program, the platform can accommodate. Among the advantages of React Native, this can be especially useful when you're sending out "forgot password" prompts or emailing customer receipts.
Iterate Fast. Fix Bugs Fast
The React Native framework makes development faster and cheaper, cutting development in half, in most cases. And that ease of development means you can take more risks and try more options. With more time and money to work with, you can invest in more testing and iteration.
Check React Native developers availability
Ultimately, technologies like this one lead to better, cleaner apps. It also leads to more business opportunities, because it lowers the barrier to entry.
This advantage has allowed React Native to grow to become one of the most widely used frameworks in the world, and contributed to its fast rise in popularity.
Backed by Facebook
One of the key considerations when you are developing an app is the longevity of the tools you choose. Choose poorly, and you could end up rebuilding your app faster than you ever imagined.
But React Native is in the enviable position of being supported directly by Facebook Engineering. So bugs in the framework are addressed directly by Facebook. And that's like having some of the world's best coders at your fingertips.
For development questions and how-tos, a robust wiki community supports and helps each other, sharing best practices. With Facebook behind it, you can expect this support to be a key benefit of using React Native, for many years to come.
A Global, Growing User Base
When it comes to this framework, it's pretty fair to say "everybody's using it." Of course, we're not suggesting that you should jump into using React Native, simply because it's popular. However, should you choose this option, you'll be in pretty good company.
Many major organizations are using RN, even when mobile apps are the lynchpin for their entire product delivery system. Some of the more recognizable apps using RN include:

The RN framework has passed the test on some of the world's best loved, most highly trafficked apps. Chances are good it will pass your test, as well.
Pull from a Larger Pool of Developers
React Native is considerably easier to use than many native developed options. Because of this, more developers have experience working with it. With most companies struggling to recruit enough developers, this decision could make your hiring process easier.
This is true even if you have used a development firm such as ProCoders to create your app. Many companies choose to make their additions or handle maintenance internally, once they've worked with us.
Choosing an easy-to-use, easy-to-revise framework for your mobile app will ease maintenance for an internal IT team. It will also make it far easier for you to hire developers for your company as well, as there will be a much larger number of developers familiar with the framework.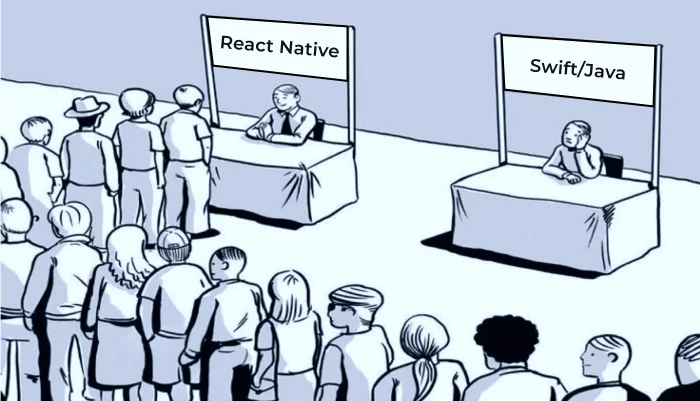 Disadvantages of React Native
The reasons to use React Native are certainly compelling. And in fact, it is the option we recommend to the majority of our clients. However, there are many React Native Advantages and Disadvantages. Even the best framework have its down side. So let's discuss the "cons" in the React Native pros and cons:
It's easy to make mistakes
When a framework is easy to use, and easy to develop, there are fewer steps needed to achieve a result. If it's easy to code the right thing, it's also easy to code the wrong thing. And sometimes, little mistakes can have a big impact on the functioning of your app. This isn't the end of the world, however.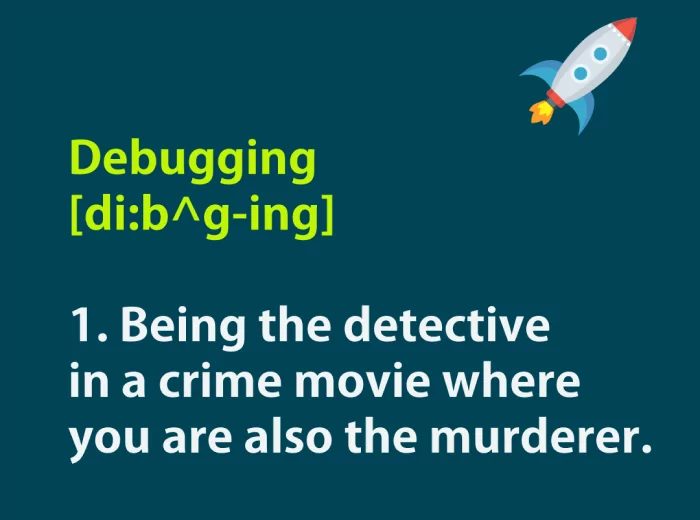 Programs that are easy to use are easy to fix. And with more qualified developers in this framework, you're more likely to get any fixes completed quickly.
Android Iterations can be buggy
While React Native doesn't require developers to code separate versions in iOs and Android, it's not always a smooth-running process. Once the iterations are split out, the Android version can often run differently than its counterpart. This often includes small bugs in the program which need to be attended to before the app can launch.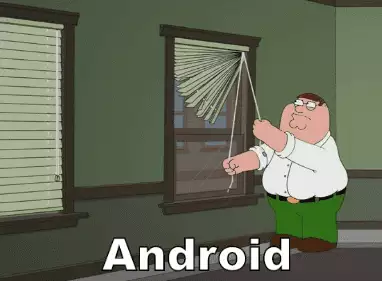 Generally, we've found these issues to be easily surmountable. But you may want to build in the appropriate amount of testing time in your development schedule to make sure your app is ready for its Android launch. This is an important consideration, when you're weighing React Native's advantages and disadvantages.
Get QA specialists salaries report
Scalability can be problematic
We realize this sounds dire. Isn't scalability one of the key factors in choosing any development tool, after all? Let us first start by saying that we believe RN can scale for most companies, especially if you have thought ahead in the way you've built out your architecture.
However, some companies, like Airbnb, for instance, have had to revert back to native programming when their apps could no longer smoothly service the size of their user base. ProCoders can help you think through some of these eventualities.
Our Experience with React Native
There are many React Native Advantages and Disadvantages. But when React Native is right for a project, we find it is one of the best, most responsive frameworks on the market.
And when an app is developed well, it can be more than just a nice marketing embellishment for your company, it can be a key part of the product you offer. A good example of this is a recent React Native product we developed for Roth River.
This American company is based around the rather ingenious idea that the art of whiskey distilling can be augmented with data. So Roth River developed a set of sensors that could measure the aging process occuring in each barrel—telling distillers when their barrels have reached the point of peak flavor and maturity.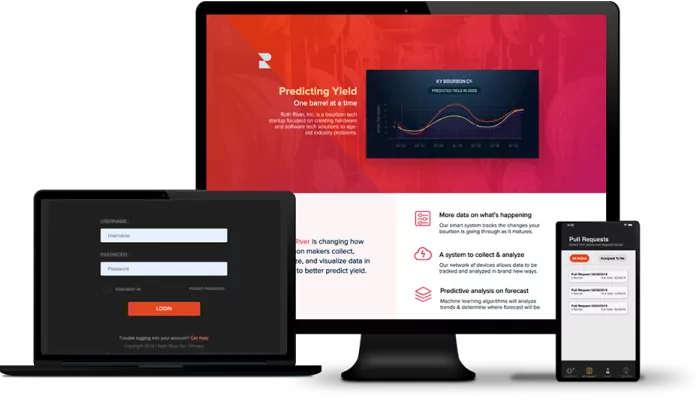 Using React Native, ProCoders developed the mobile app that synthesized that data, and made it available where distillers needed it—on the go. With the React Native framework, we were able to develop a supple, quick running app with all the data security protocols needed for each of RothRiver's clients.
The app quickly took over about 40 percent of the company's work flows, and the innovative interface was responsible for increasing their sales by about 20 percent.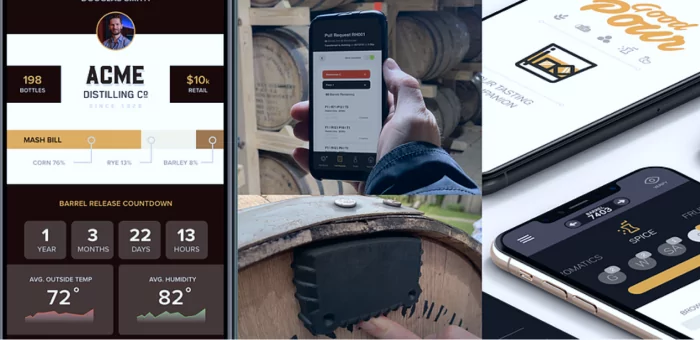 The global COVID pandemic has also created an increased need for information traditionally only available through web interfaces to be available to remote workers through their mobile devices.
ProCoders recently developed a mobile app in React Native that serves this very purpose, for a client involved in the fishing business in the United Kingdom. For this company, trades and deals were usually made through their web interface. And this is a key part of their business in an industry where the ability to procure and price your product is susceptible to the laws of supply and demand. Access counts. Minutes count.
So using the React Native framework, we created a mobile app which allows the client secure access to make trades and access their web interface through a mobile app.
With their workforce working remotely, the mobile app has been key to staying up to date with critical competitive information. React Native also allows for push notifications and texts to be sent as well, to alert users to key changes in market conditions. This feature can also be useful if you want to create a transportation app, create a delivery app, or build a music streaming app.
The app can be personalized for each user, making it a key tool for doing their job. The new technology has been enthusiastically embraced by our client. In just one month, 35 percent of all the traffic going to their trade interface came through the mobile app.
Cross-platform mobile applications have become very popular and found application around the globe in the different industries because of their rapid implementation and high-grade functionality. You can consider cross-platform applications even when you are thinking about 'How to create a fitness app?'.
In Conclusion
As positive as we are about React Native, there are some questions we use to help uncover when a client is not a good candidate for it. If you answer yes to many of the questions below, it is possible the level of performance you need would make you a better candidate for native app development:
Do you need platform-specific features, such as Apple's FaceID?
Is the crispness of the image in your UI critical? Do you have complex animation or fast-breaking transitions?
Does the application have complicated business logic?
Does the application require a customized or difficult security protocol?
Should the application work offline?
Is the highest level of performance needed, even in times of high traffic?
If the answer to these questions is no, then React Native may be for you. And at ProCoders, we'd love to be considered as outsourcing partners for your next React Native project. We have a deep stable of React Native programmers on our team, offering you a ready-made resource as you begin your next project. If you already decided that you want to hire such developers then check React Native interview questions to be prepared. If you still have a desire to study other options then you can compare React Native vs Flutter to be sure you are making the right choice.
But what about payment? React Native developer salary can vary dramatically according to the location and skills of an engineer. The low cost of living in Ukraine means our developers can complete your next mobile app design for a fraction of what you might pay elsewhere. And our ability to staff up for your project means we can complete it faster, too.
When you work with ProCoders, you can control the level of our activation. Would you like to just hire our team to do research, planning, and project mapping? We can do that. Would you like to hire us to handle the turnkey development of your React Native project? We can do that, too, usually with a contract of just a few months.