Difference Between Managed Services and Staff Augmentation: Key Points
To keep the lights on is one of the most prominent ideas through web and mobile app development in the IT space. Because of the extremely growing technologies and the severe consequences that Coronavirus has caused around the world, many companies need to have urgent help from commonly known models connected with outsourcing and outstaffing.
And two effective growth models like staff augmentation and its competitor managed service are emerging in the arena. Your suitable question is what outsourcing/outstaffing approach do you need to use: managed service vs staff augmentation. These business growing models are totally different.
Have complaints? This is completely normal because there are so many business models now that everyone can get confused. We will try to unravel you. What is the difference between staff augmentation and managed services? You must search it for your future projects!
What is the Staff Augmentation Model?
Meaning
What is the difference between staff augmentation and managed services? Let's start with the staff augmentation meaning.
Defining the staff augmentation as the process of hiring an employee to internal staff. The difference between this process and regular hiring is that you hire a remote employee or a team for certain purposes for a certain period.
They are not your permanent employees, but they are fully integrated into the internal team. A company, which wants to use this model for its project development, reduces hiring time and many efforts connected with it.
To understand how much this process can be brainstorming, taking your time and making an endurance test, check out a true story about Israel. A company must officially register employees, endure an exhaustive onboarding process, pay taxes and submit to lengthy interviews proceeding if they wish to terminate an employee.
Yes, you were not mistaken, it is quite difficult to dismiss a person in many developed countries. In Europe, there is a common practice that it is required to prove that the employee does not have a sufficient level of qualification and a special сommission will decide whether you can do it or not. Just imagine how much headache and time you can spend on this standard bureaucratic system!
Staff augmentation is a great way to meet your needs for a super-specialist with the least time spent, as well as the ability to save costs, which is a nice bonus for any situation. Are you already impressed? Then let's look at all the advantages in more detail.
Pros
Reducing of the hiring time
Hiring time is greatly reduced because of the wide range of talents, especially in Ukraine. The newest survey showed that more than 55 percent of software developers are ready to leave their workplace for a high salary or a more profitable partnership.
It means "our brains" are always in the active process of improving ourselves and this creates a continuous stream of acting competition around developers at different levels. This is great because by using the world mind bank a client company can be adaptive for every single situation and be aware if you need another specialist, we can do it quickly and for any length of time.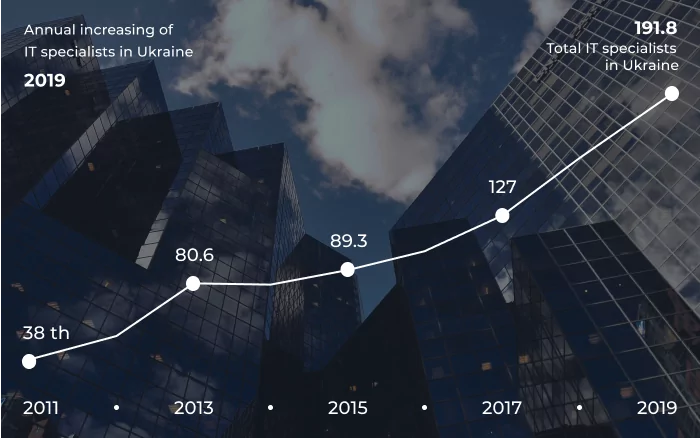 Agree that the confidence that the necessary developer will be found at any moment and that very little effort and energy will be spent on his search gives a feeling of lightness and freedom. These feelings are so enjoyable against the backdrop of the endless streaming tasks in today's business. Do you feel it?
Hiring flexibility
If we compare staff augmentation to managed services, the first model allows you to feel comfortable in the system of "connecting or disconnecting" a specialist you need. That's great because you don't have to worry about additional payments and taxes when hiring.
Your task is to decide on a specialist that you need at the moment and we will find you the best possible option. If you no longer need a specialist, just give us a month's notice. This system provides maximum freedom and ease. What else is necessary to launch the project successfully? A sense of security and confidence that staff augmentation is really your best solution.
Economical benefit
Absolutely everyone wants to get economic benefits, especially while choosing managed services model vs staff augmentation. This is not surprising, because to find cheaper contractors without reducing the qualification force, and possibly strengthen it. Is this really possible? Our answer is definitely YES! According to the Forbes search using augmented strategy in 2022 is a great idea for every business society.
Get Ukrainian IT salaries annual report
The economic attractiveness of developers, for example from Ukraine, is directly related to the standard of living of the population. It is no secret that our country has highly qualified personnel and huge competitive ability for the companies to use our considered model of cooperation. As a result, Ukrainian companies are large suppliers of staff augmentation and managed services ahead of the United States and Canada.
Focused control
Your internal project managers can easily control the work, understanding the role of everyone in the team with IT staff augmentation not delegating any responsibilities to other models. They know clearly about the priority task and what you can do at the end.
They are fully integrated into the technical process and its stages which are far away in the SM model. The control is performed point-by-point and narrowly directed, which means that the work process will be much smoother.
Cons
Before you start the staff augmentation, you need to evaluate all possible disadvantages of this model.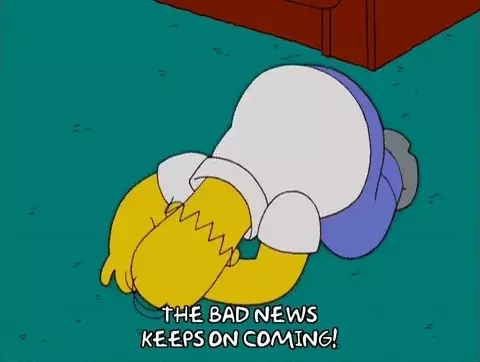 Monitoring is critical
Because the strategy does not involve a documented agreement on the level of service, except for working hours and responsibilities, the control of the process falls entirely on your shoulders. You must control the process so that your employees complete the tasks you need, and not something else.
Final result is up to you
The main difference between managed services and staff augmentation is the final result. As mentioned earlier, monitoring is a necessary component of this model and you are fully responsible for the final result of the project.
You must be prepared to solve current problems and assign responsibility for technical issues. At first glance, these problems seem huge and hair looks swell from the stream of charge falling on your shoulders.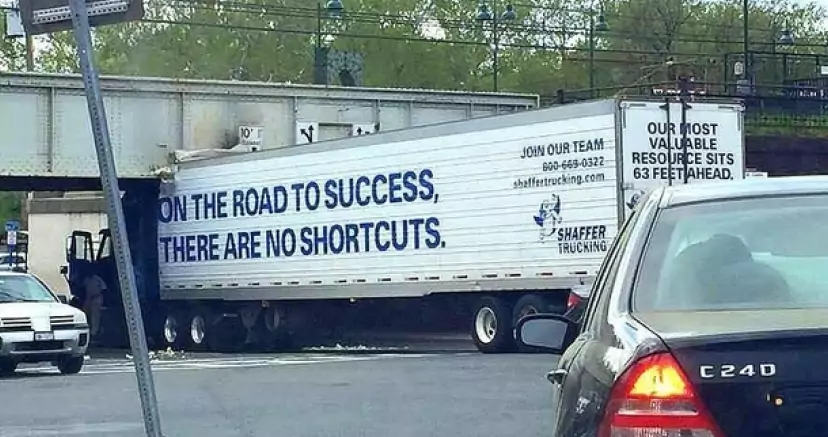 What is the difference between staff augmentation and managed services? Of course, the main difference in these models can be described in two important words – to be responsible and the choice of a particular model depends on it.
Are you ready to be fully responsible for the result or want to delegate responsibility? Each system provides an opportunity to develop and achieve maximum capabilities. It remains to decide what is right for you!
What is the Managed Service Model?
Meaning
Another effective way to develop your company is through managed services. This is an opportunity to transfer control over business management systems to other hands.
The global difference between staff augmentation and managed services that MS is a part of outsourcing while SA is about outstaffing. The client company fully transfers management, monitoring, and control of its resources, delegating responsibilities to another company.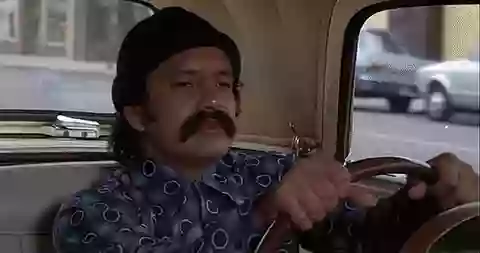 If we compare staff augmentation to managed services, the second one is more complex as well. Now you may think that this model is quite risky and it has no significant advantages. This is not entirely true. Let's read why.
Pros
Saving the time
This model helps to save the client's time capacity in terms of productive time management. You have outsourced your product to a managed services company and you no longer need to worry about intermediate deliverables and how to finish the project on time and you can spend your time for fruitful marketing, for example.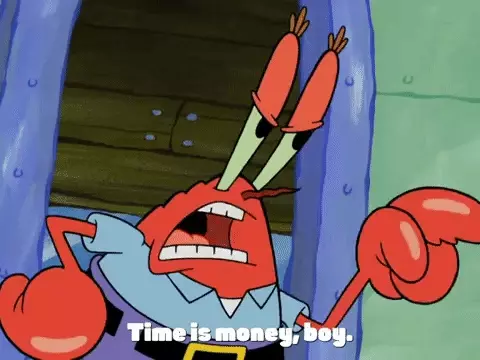 The responsibility for the project is completely transferred to the shoulders of your vendor. However, it is vital that it is as reliable as possible. It is worth noting that staff augmentation and managed services are very similar in sparing client's power for additional business tasks. Sounds promising, isn't it?
An important aspect for each prospective project while working with outsourcing is a technical document, which will become a kind of starting point. Agree, having a documentary project plan is not such a luxury, but a common necessity in our time.
Our Discovery Phase helps you with identifying the right development technologies, the mix of highly talented specialists you need, the realistic plan with an appropriate budget, and the map of your future design. You will hire us to create a discovery research plan only or to work with us on a full development project. Whatever you choose, this phase is an important push to launch your idea.
Let's schedule a call to start a Discovery Phase for your project!
Choosing IT managed services vs staff augmentation for your future project, remember about the tech document you start with.
Stable control
As you understand, the time saved can be more than spent on finding new business partners, improving marketing, and finding loyal investors. Do you feel what wonderful possibilities you have not yet grasped? By outsourcing your product to a reliable company, you are taking a break from responsibility. You do not need to be constantly on the lookout and check each stage.
It's not a problem for your project manager (when you use the SA model), it's all about vendors (MS model). If you have entrusted your business to a reliable and experienced contractor, now you should enjoy the fruits of your business freedom. If you just imagine all this, it turns out some kind of paradise picture, isn't it?
Growth opportunity
You have a fairly successful company, but you did not use online systems before and there was no staff of developers. You are confused about which path to take, but you want to confidently keep up with the times, using modern trends. This model will allow you to save time and considerable effort there if the work is done by a team of experienced professionals.
Cons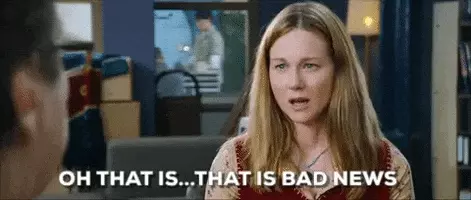 It would seem that a managed service is just a storehouse of advantages. You delegate your responsibilities, get an experienced vendor, and enjoy positive feedback from customers. But you should be careful in this software development model.
Vendor reliability
This is the main and significant con of the system. While using SA you have a stable control by your "home" managers, there is an "out" vendor in MS. You need to be confident in the company by giving them full control over the management. After all, you will not be able to see the intermediate result.
The most dangerous thing is that if you have made a low-quality product, nothing can be changed at the final point. Therefore, you should be careful and careful when choosing a vendor and trust only professionals who can be found on Clutch or such services making this process much more reliable.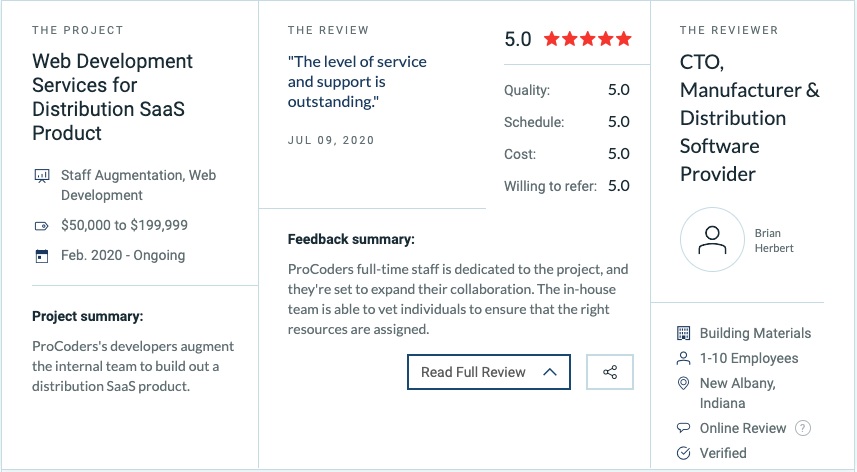 When making a choice between managed service vs staff augmentation the most important thing you should understand is minimizing any risks and increasing opportunities. Then you will always win!
Choosing managed services, you should keep in mind that the company you hire may make mistakes that you will pay for. The risks associated with the delay in issuing the project or eliminating defects are borne by you.
When choosing a particular form of project work, you should clearly understand that some projects need to expand their staff, while others are more profitable to work with managed services. The choice of these models is quite difficult and requires careful consideration because managed capacity vs staff augmentation is different as a whole.
Higher Costs Compared to Staff Augmentation
If we compare staff augmentation to managed services, we understand the difference in costs is obvious. Management companies take risks and this is the reason why the price is much more expensive. In this part managed capacity vs staff augmentation is more than justified.
Despite the increased cost, this will provide you with a kind of "Safety Cushion", which is so important in modern realities. This doesn't just mean paying more, but protecting your product and making sure everything pays off. The final cost for technical equipment, skill leveling, and a wide range of participants makes it expensive. However, this is a more complete process, for which you will naturally need to pay.
Staff Augmentation vs Managed Services: A Comparative Table
One of the most popular questions concerns many of us: "What is the difference between staff augmentation and managed services and how to make the right choice?" and we can give a clear detailed answer. Сomparing the managed services model vs staff augmentation is a key solution for the client in the search because it is necessary to choose a model that will be productive and will not force you to pay more.
Based on the table, you can clearly divide staff augmentation into outstaffing, and managed services into outsourcing systems. Of course, to implement your business ideas with a huge amount of profit, staff augmentation and managed services are the best options. Let's summarize the results for each system based on the data in the table.
Managed services are suitable for companies that have a lot of ideas, but do not have a technical leader who would manage everything and at the same time be responsible for the result.
If large companies want to optimize their production and switch to an online mode that did not exist before and they also need help with managed services capacity instead of staff augmentation.
As for staff augmentation, this flexible and very comfortable model can suit very many companies, it quickly and easily solves the problem of additional urgent hands, it is loyal to a quick change of the necessary specialist. It is especially life-saving for regions where there are very few specialists, the so-called haunted region like North America, by the way.
Find out how the Outstaffing model fits you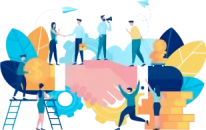 There staff augmentation is an effective way to find the candidates of your dreams with similar corporate values, it is only necessary to find an experienced reliable vendor and the hiring process will cease to be any problem.
Personnel is the basis of any system and it is important to properly manage them accurately and efficiently, and staff augmentation will solve any of your personnel problems without too much fuss.
Obviously, managed service vs staff augmentation are very effective, the only difference between managed services and staff augmentation is in the process and division of responsibility, thus making wise choices between them is vital.
So What to Choose for Your Project: ProCoders Advice
Use staff augmentation if:
You have a new or a live project and urgent help is the key point. It's essential to "enable or disable" specialists without any problems. Our recommendation is simple – don't forget to connect with your vendor company when you don't need a specialist;
You want to control all software development stages and know the inside process well. It's a useful choice to cope with staff augmentation there, because of personal responsibility while managed services can't provide.
Choosing staff augmentation as a more responsible variant to managed service – don't forget that communication is vital in this case and fluent English must be one of the criteria for choosing the right person for the team.
While choosing your team player be attentive to smart outgoing ones with sets of high qualifications and skills. And in this case, it will be much easier and more pleasant to enjoy the advantages of staff augmentation vs managed services model for your desired project. Try it and we are sure that you will not regret choosing staff augmentation to managed services.
ProCoders advises being very attentive in hearing feedbacks and checklists' activities of a company if you choose managed service vs staff augmentation cooperation. Estimate managed capacity vs staff augmentation, which you can go according to the experience.
No way, you draw on the experience of another unknown company without any real proof. You need to be protected by real documents and experience and this is a truthful chance to get maximum from staff augmentation and managed services.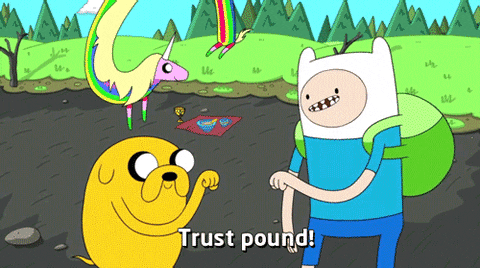 Use managed service if:
You don't have a skillful technical manager and even the thought about routine management makes you crazy – all you should do is to find a talented experienced vendor who will take responsibility for yourself
You are ready to fully delegate responsibility, you are aware of all possible risks, you know how to properly formalize contracts, so as not to be deceived in expectations and, of course, the consequences
Choosing managed capacity instead of staff augmentation be ready to pay more because of the risks included in the process. This is a normal practice and the cost increases by an average of 30 percent.
What is the difference between staff augmentation and managed services? As you see they are non-identical in the control, but the essential difference is that the provider of staff augmentation is delivering at a defined price some "input" as a managed service model needs an outcome on the top.
When you start a battle managed services model vs staff augmentation, you understand there isn't any particular winner. There is a prize if you choose it right. In this modern competition staff augmentation vs managed services model, the winner becomes someone who gets to know the goals and the result and uses such models correctly to the business.
Nevertheless, despite all functional and business contracts, IT managed services vs staff augmentation are a commonly used model in the modern world. Which model – staff augmentation vs managed services to choose you can easily determine after reading our article and point to the main distinctions. They are all ready for challenges with lots of benefits at all.
How to Find Contractors?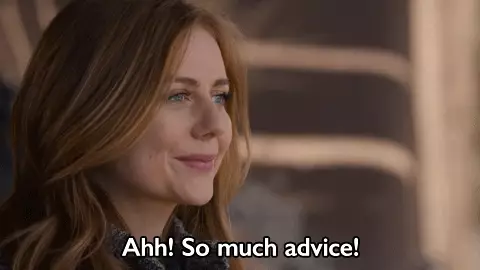 Finding a perfect contractor is the main goal of a company; it doesn't matter which SA or MS model you choose. But before choosing staff augmentation vs managed services, describe your purposes and decide on budgets. To get max profit from each model you need to find the contractor close to your business goals and ideas to create a stable partnership for many years.
Find a vendor, who can teach your team and introduce new technologies, and the plus will be the work without toolsets, which can open new horizons.
While choosing managed service or staff augmentation capacity, finding a reliable vendor is a must. There are so many contractors around who are sharing any fish in the net. Caution will not only help but will also support when choosing your contractor, with whom you can continue long-term cooperation.
Get our clients' contacts to discuss their experience with us!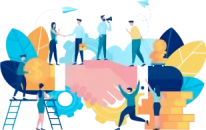 We advise researching IT managed services vs staff augmentation companies with a high reputation, who are ready to communicate and understand that the common vision must be a priority.
Quickly grab and notice our useful tips if you choose staff augmentation vs managed services:
Make an ideal image of your future contractor: what experience should a company have and what industries should it work in?
Be sure to look at reputable international sources, such as Clutch and Upwork, check the rating, see the cases of companies and their professional experience.
Create a shortlist of contractors with questions to them: questions show your priority.
Have a constructive dialog and compare the results: communication with the vendor-company and also with its previous customers tell you a lot. Every company that provides staff augmentation vs managed services model has its own mindset and style. While communicating you understand if you have similar values and collaborate with the best understanding of each other.
If you have similar views on cooperation, you have found your best vendor and you gotta go into a productive relationship.
It doesn't matter what you choose managed services model vs staff augmentation, the right contractor is significant. Based on ProCoders' background in working with various projects and companies, the focus on cheap services is a reason to think.
If a company's staff augmentation vs managed services model is chasing easy money and any projects, its main priority in the market is profit, not the projects themselves. Got a profit? Indeed, all companies want to make a profit, this is quite natural, but putting money at the forefront is still not worth it.
Conclusion
In our present reality managed capacity vs staff augmentation will become a great resource for the best results. If you can correctly use these models for your business, taking into account their advantages and disadvantages, you will not only achieve the desired success but also rise to new heights. Knowing what the difference between staffed augmentation and managed services is and how to use the models correctly is a key point.
In any case, these systems are not only popular but also important for development, as effective components for expanding your company influence, because IT managed services vs staff augmentation proved their strength instead of some virtual contest between them.