IT Staff Augmentation in Portugal: What Do You Need to Know?
IT staff augmentation in Portugal has become a popular solution for startups and SMBs when they need to scale up their technology teams. Some of these businesses are looking to reduce their costs while others are looking to expand their service and create outstanding solutions.
How Does Staff Augmentation Work?
Let's break it down. Staff augmentation is a process where your in-house staff work together with an external agency that can provide you developers according to your demands. Staff augmentation is designed to provide workforce flexibility through the use of outsourced workers while leveraging the employer's core competencies. Startups often use staff augmentation to quickly and efficiently close skills gaps in their IT teams to save costs and for faster time-to-market.
Find out how the Outstaffing model fits you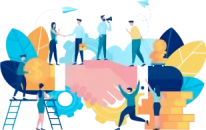 Engagement Model Tips
The engagement model should be based on an understanding of your needs and objectives as a client, as well as a clear understanding of the role of the team members.
The engagement model should be flexible enough to allow for adjustments during the course of your engagement with the staff augmentation provider.
The staff augmentation partner should have an appropriate staffing plan in place to handle unexpected workloads or other challenges that may arise
The model starts with the staff augmentation partner meeting with the client to explain how their engagement will work.
Next, the client describes their business needs and goals, which will help them understand what they are looking for in an outsourced partner.
Once this is done, they enter negotiations with the client to come up with a solution that meets their requirements.
Payments
Most IT staff augmentation engagements are billed hourly. This approach makes sense for both parties because it allows the client to control costs and the provider to develop a level of trust and familiarity with the client. Fixed-price contracts are recommended for projects with specific milestones or deliverables. This can help you budget more effectively and avoid surprises with unexpected costs.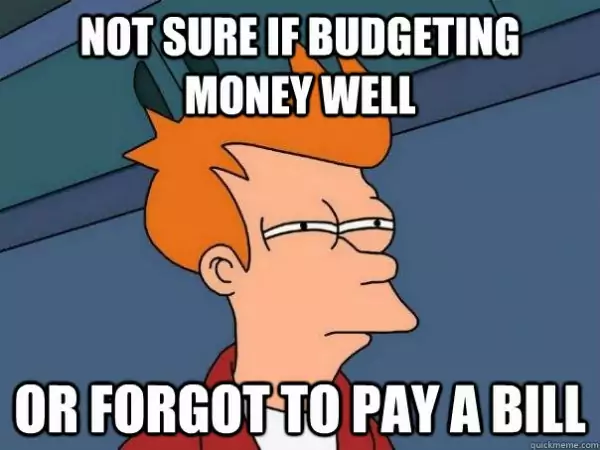 Additional costs may include expenses such as testing and unforeseen costs. Depending on the legislation, you may also be required to pay designated taxes by governments.
Quality Considerations
The following are some considerations for project quality:
Project Scope – You should make sure that you have a clear understanding of what will be included in the scope of work, so there is no ambiguity or confusion down the road.
Project Timeline – It's important that both parties agree upon a timeline, especially if they are working from different time zones, so everyone knows what is expected and when it needs to be completed by. This will help keep everyone on track as well as avoid any issues arising from missed deadlines (which could cause problems down the road!).
Communication & Reporting – Communication is key in any business relationship, especially one where you are paying someone to manage your technology needs! Make sure that regular meetings are scheduled throughout each phase of the project, so both parties can discuss progress and identify any potential issues early
3 Major Startups Benefits of Portugal for IT Staff Augmentation
For startups looking to hire remote developers or engineering teams, IT staff augmentation services in Portugal can be an ideal option because it offers cost-effective solutions in terms of hiring, infrastructure and other expenses. Startups can leverage the following benefits:
Pool of Technical Talents
Portugal has a pool of highly skilled and technology savvy professionals who can help your company grow through their expertise. According to Statista, the number of employees in Portugal working in ICT services is above 100,000.
Let's check which developer fits you!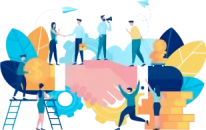 Also, there are many universities in Portugal that provide high-quality education at reasonably priced tuition fees. In fact, Portugal has one of the lowest university tuition fees compared to other Western Europe countries such as the UK, France, Germany and Spain.
Rapid Hiring
Hiring dedicated staff via outstaffing in Portugal is very fast as compared to other countries. You can hire a team within just two weeks after you have finalized the candidates' list. This reduces the time required for recruitment and ensures the swift execution of projects. Startups can easily hire technical staff from Portugal at competitive rates because of the high supply of skilled workers available here.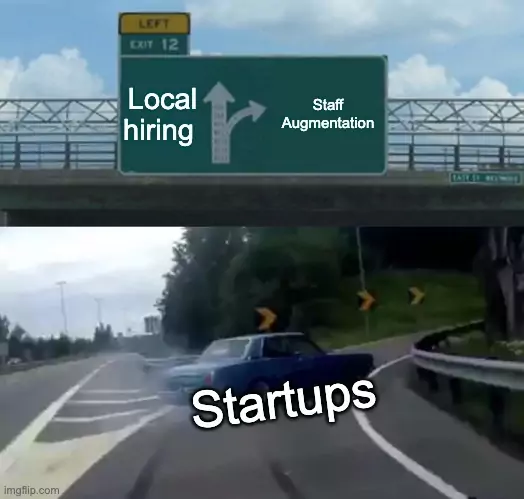 Lifestyle and Mindsets
The work culture in Portugal is very flexible and relaxed, which makes it easy for employees to work from home or remotely if needed. Also, Portuguese people have friendly personalities which makes cultural proximity and integration easier compared to other countries such as France and Germany where there may be cultural barriers when communicating with locals.
What Do You Need to Know About IT Staff Augmentation in Portugal?
Hiring Costs
The average salary of a full-time employee in Portugal is around $28,410 per year, according to Statista, as of 2021. The same figure in comparison is $47,147 in the UK, $45,581 in France, and $53,745 in Germany. The total cost of hiring a developer can vary greatly depending on the type of engagement you choose.
If you hire someone directly, for example, you'll have to also pay benefits as well as any training or other expenses related to their employment. However, with staff augmentation, the augmentation company is responsible for other costs besides the wages for labour. This makes staff augmentation a more attractive engagement model than the others.
Legal specs
In Portugal, there are some rules and regulations that govern hiring activity, especially when it involves foreign clients. For example, you must make sure that your employees meet all national regulatory requirements before they're allowed to work on your project at all.
This includes having them go through background checks and obtain security clearances if necessary (which usually requires additional paperwork). When you work with ProCoders' developers, you can rest assured that all legal conditions and guarantees have been met. This ensures your protection as a client and ensures that there is no disruption to project delivery.
Tech skill sets and Developers' Level
By outsourcing your hiring to Portugal, more affordable wages mean that for the same amount of money, you can afford more skilled developers. For instance, you can hire a senior developer in Portugal for the same price that a mid-level developer in the United States would cost. The benefit of this in startup hiring besides cost savings is that you get market gains that can help you supercharge your business progress through faster time-to-market. After all, your product development would be more efficient.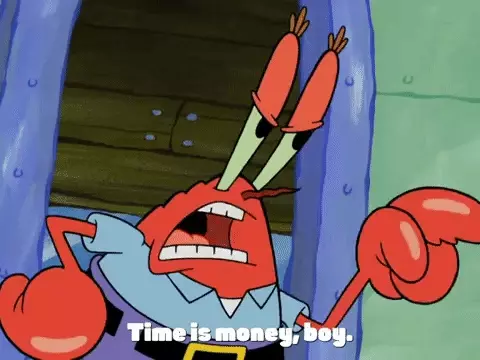 In addition, Portugal is one country that prioritizes technical education. Its post-secondary vocational training approach includes technological specialization courses to pave the path for students choosing technology. Little wonder IT is a popular career in Portugal. In the development field specifically, the most popular programming languages in Portugal include PHP, Python, Ruby, Java, and Node.js, among others.
The Best IT Staff Augmentation Companies List in Portugal
When hiring new employees, it's best to know the entire field of candidates and choose wisely. The same principle applies to outstaffing companies in Portugal. With our experts' help, you'll be able to make an informed choice about the IT services provider.
Hexis Technology Hub (Lisbon)
Hexis Technology Hub is an agency that provides extended solutions for web development, mobile app development and e-commerce development services. They offer innovative solutions that include the design, development, testing and deployment of mobile apps as well as websites. Hexis has a large staff base of up to 100 developers, and its hourly rate is between $40 and $60.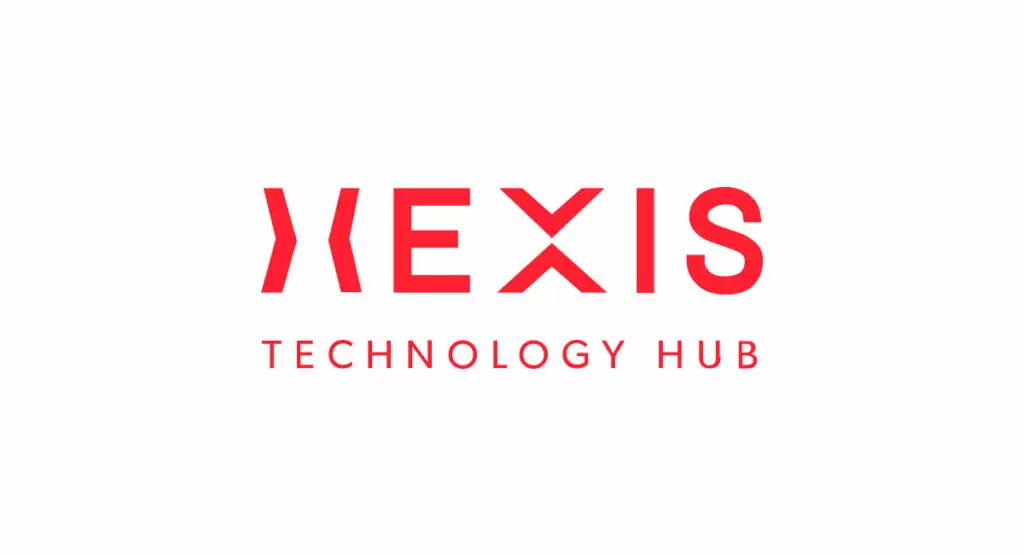 Altar.io (Lisbon)
Altar.io is a leading IT Staff Augmentation Company in Portugal with a focus on custom software development services. They offer their clients a wide array of services including artificial intelligence (AI), big data consulting and business intelligence (BI). It has a smaller staff base (less than 50) but it is as efficient as other leading companies. Its average hourly rate is around $50.
Growin (Porto)
Growin is a software development company that provides custom software development, web development, IoT development, and mobile app development services. With a team of between 50 and 249 developers, the company focuses on building modern and scalable solutions that meet the requirements of its clients. Its hourly rate lies between $30 and $70
A Few Words About Hiring Process and Staff Augmentation Providers
Before you start looking for an outsourced provider, it's important that you know what to look out for so that you can find the right one for your business needs. Here are some factors that will help you make an informed decision:
Engagement Model
When you hire an employee from another company, it's important that you select a long term engagement model that works for both parties. The engagement model determines how much time each employee will spend working on your project and how flexible they can be with their schedules. You should always choose a provider that offers flexible engagement models so that you can get the most out of your investment.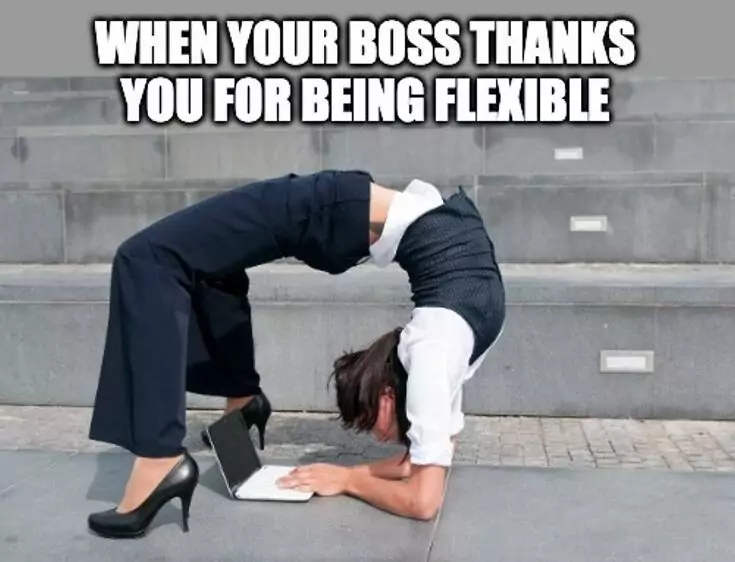 Industrial Expertise
Some staffing firms specialize in certain industries or roles; others offer generalists who can work in multiple industries. It's important to find a staff augmentation agency that has the industrial experience required for your project.
This includes hands-on knowledge of your industry as well as experience working with similar clients in the past. Industries that are particularly popular in the Portugal IT space currently include logistics, online education, social networking, retail, IoT, SaaS, and the likes.
Reputation
A reputable company will have a strong track record of delivering results on time, as well as providing continuous support after the project completion. More so, check out references from other customers or read reviews online before making an appointment with any provider. In addition, ask about their approach to security compliance and privacy protection — these are important factors when dealing with sensitive information such as customer data and trade secrets.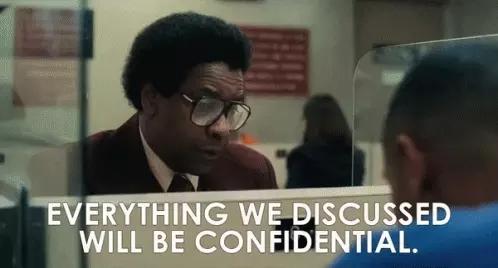 These are factors that ProCoders puts into consideration when entering into agreements with clients. We ensure that proper protections for sensitive info is in place and this has contributed to our high reputation in Portugal IT.
Developers Rates in Portugal
If you are looking for a developer to work on a project, how would you determine the provider's cost to complete the job? There are many factors to consider, such as your geographic location and specific requirements. Here is a list of developer rates in IT outstaffing in Portugal for different skill levels and categories of professionals.
UI/UX Designers
| | | | | |
| --- | --- | --- | --- | --- |
| | Junior (annual) | Mid-Level (annual) | Senior (annual) | Average hourly |
| Portugal | $25,679 | $36,725 | $45,465 | $17.65 |
| USA | $59,819 | $85,342 | $105,921 | $41.03 |
Difference: 57% savings on costs by outsourcing to Portugal
Python Developers
| | | | | |
| --- | --- | --- | --- | --- |
| | Junior (annual) | Mid-Level (annual) | Senior (annual) | Average hourly |
| Portugal | $32,778 | $47,014 | $58,257 | $22.60 |
| USA | $79,616 | $113,917 | $141,502 | $54.77 |
Difference: 59% savings on costs by outsourcing to Portugal
Ruby on Rails Developers
| | | | | |
| --- | --- | --- | --- | --- |
| | Junior (annual) | Mid-Level (annual) | Senior (annual) | Average hourly |
| Portugal | $29,800 | $42,744 | $52,965 | $20.55 |
| USA | $72,386 | $103,571 | $128,651 | $49.79 |
Difference: 57% savings on costs by outsourcing to Portugal
App Developers
| | | | | |
| --- | --- | --- | --- | --- |
| | Junior (annual) | Mid-Level (annual) | Senior (annual) | Average hourly |
| Portugal | $29,414 | $41,823 | $51,739 | $20.10 |
| USA | $68,526 | $97,200 | $120,539 | $46.73 |
Difference: 57% savings on costs by outsourcing to Portugal
How ProCoders Can Help You to Expand Your Development Team in Portugal?
If you are looking to expand your development team via software outsourcing and outstaffing in Portugal, ProCoders can help. We have built up a strong network of candidates and are able to offer you a selection of excellent candidates for your next project. During the discovery phase, our consultants work closely with you and your team to understand your specific requirements so that we can match the right team to your project.
Assembling such a team takes a couple of weeks, depending on the demands of the project. We are a flexible company that can adapt to your needs, so you don't have to worry about anything else besides your project. With skilled developers proficient in English, we are open to working with clients from all over the world.
F. A. Q.
What are key differences of staff augmentation from freelancers?
When you outsource with staff augmentation, you hire an entire team, and the team works for you as a unit. Freelancers, on the other hand, work for themselves independently and are paid by you through a third party (such as Upwork). Staff augmentation also gives you access to a wider range of skillsets than freelancers do—and this can make it easier to find someone who will fit well with your team.
How to choose staff augmentation companies in Portugal?
The key is to find the right company that will be able to fulfill your needs while maintaining quality and efficiency. Once you've decided what kind of work you need done, then it's time to start looking at companies and comparing them based on price and reputation. In addition, make sure the company has plenty of experience working with clients in your industry or field. More so, ask about their approach to managing remote employees—this will help ensure that everyone stays connected throughout the process
Nearshore outsourcing advantages and disadvantages for a startup?
With nearshoring, you can access more talent pools than if you were hiring locally only. It can make it easier for you to manage your team's workload if you have employees working at different times in different locations around the globe, rather than all together in one place at once. In terms of differences, the nearshore market is less mature than the offshore market. This can mean that there are fewer established processes, less experience, and fewer resources available at nearshores.
Conclusion: Takeaways
IT staff augmentation in Portugal is designed to provide workforce flexibility through the use of outsourced workers while leveraging the employer's core competencies.
The engagement model for IT hiring should be based on an understanding of your needs and objectives as a client, as well as a clear understanding of the role of the team members.
If you are looking for a developer to work on a project, how would you determine the provider's cost to complete the job? There are many factors to consider, such as your geographic location and specific requirements.
Let's schedule a call to discuss all your needs!