Offshore Software Development Team in Portugal: Big Fish Advices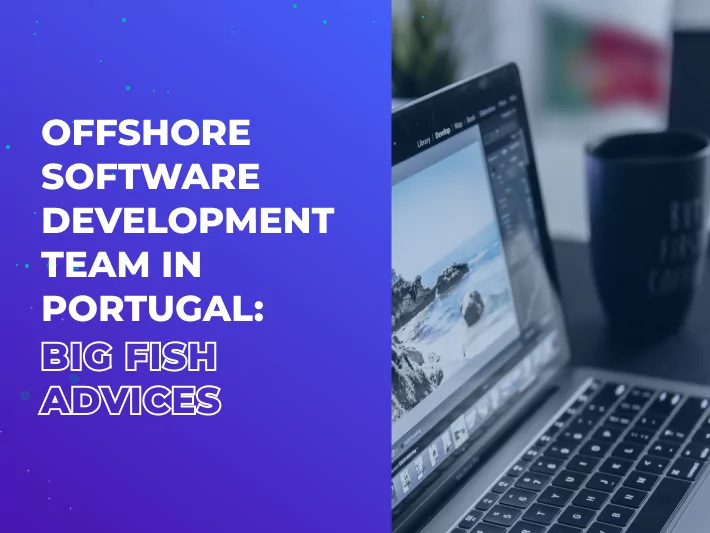 Let's be honest, Portugal is not the most obvious association when mentioning the outsourcing center of the world. Meanwhile, Portugal's start-up ecosystem is growing twice as fast as the European average, and the country is also steadily improving its position in the innovation development rankings. And when talking about offshore development Portugal is quickly becoming a top-rated destination.
What's the secret? What factors are driving Portugal's gradual transformation into a land of opportunity for entrepreneurs and IT outsourcing? Why has the market for IT Staff Augmentation in Portugal grown so unhesitatingly? And how to hire offshore software developers in Portugal and not land in a soup? Here at ProCoders we set out to find out the answers to all these questions.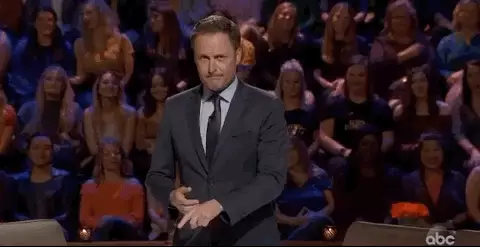 Portugal is an ideal offshoring destination for the United States or Europe, with a favorable geographical position and a convenient time zone
As one of the most innovative startup hubs in Europe, Lisbon attracts talented developers from all over the world making it easy to hire talented coders.
Developers from Portugal are not the cheapest, despite the fact that they are less expensive than their American counterparts. However, by hiring them you get a high quality employees with a similar mindset.
Offshore Software Development Market in Portugal: Why is it Worth Startups' attention?
Based on data from European Startup Heatmap, Portugal (and namely Lisbon) is one of the most prominent startup hubs in Europe right now. It has a 96% trust credibility, compared to 37% of Nordic countries or 93% of West European countries.
Most notably startup founders point out well-developed infrastructure, helpful ecosystem, and talent accessibility. All in all, projected value for money (87%) rated higher than in average top-20 European countries.
According to the 2021 Global Peace Index Portugal ranks 4th among 163 other countries and expats rank it 12th in the Quality of Life aspect of the Global Passport Index, making Portugal one of the best countries to live and work with.
Benefits of Hiring Software Developers in Portugal
1. Mind sets and contribution
National character plays a big part in what makes the Portuguese great outsourcing candidates. After all, by hiring a developer from Portugal you get not only a great coder, but also a full-fledged team player that offers interesting and unconventional solutions for emerging tasks. They truly can think out of the box and serve as excellent idea men on a project.
At the same time, due to their natural easiness and sociability, they are open to constructive criticism and rarely overreact. This makes their integration into any project seamless and hassle-free.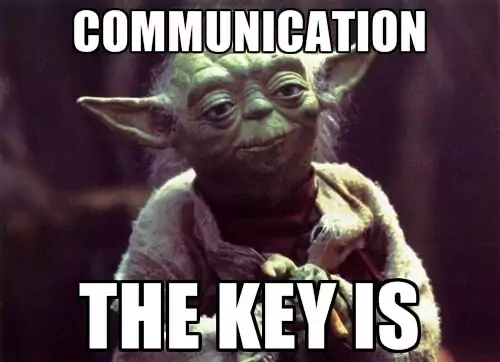 The Portuguese know how to manage their time wisely and delegate tasks within the team, which are also great traits for outsourcing candidates.
2. Wide pool of talents
Another indisputable advantage of offshore software development in Portugal is the availability and accessibility of high-quality developers. There are more than 95,000 IT specialists available for hire, and additional 50,000 tech specialists graduate every year. Portugal ranks 35th in the world in terms of best education systems which also adds to the fact that there are many well-educated coders out there.
Not only are the developers freely available and easy to find, the quality of their code is also fairly good. On Upwork clients have rated Portuguese developers 4.9/5 (based on the 11,000+ reviews).
Let's check which developer fits you!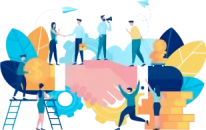 3. Location
The geographical location of the country also strongly contributes to its technological development as one of the start-up hubs in Europe. For starters, the country is in the GMT timezone, so the time is only an hour off Central European Time and five hours off New York. This greatly simplifies communication and online calls.
Portugal has a very favorable location sitting comfortably between west and east countries, as well as a convenient time zone for communication. So in terms of time compatibility of the offshore software development team Portugal is perfect for the US or the EU.
| | | | | | | |
| --- | --- | --- | --- | --- | --- | --- |
| New York | London | Stockholm | Oslo | Amsterdam | Copenhagen | Helsinki |
| +5 | 0 | -1 | -1 | -1 | -1 | -2 |
Being located in Europe allows you to travel easily and inexpensively from country to country in just a few hours and on direct flights.
4. Lifestyle and culture
If you want to hire offshore development team in Portugal you need to consider the cultural proximity to ensure stable communication. As a European country, the values of the Portuguese generally align with traditional Western values, making it easier to interact with the US clients. The Portuguese developers share a multicultural mindset, they are sociable and open to communication, and in general will be a great addition to the team members.
What Providers Exist in Portugal's Offshore Development Market?
At the moment, diversified companies operate in the Portuguese market that provides services in all stages of software development. The market can be considered as a low concentrated, which means a relatively high degree of competition. So if you want to hire an offshore software development company Portugal might be perfect for you.
1. Altar.io
Altar.io specializes in custom software development but also can work with AI and Big Data. 10% of their service line is dedicated to staff augmentation. Typically works with small businesses and mid-size companies. Their clients include Coca-Cola, IBM, Full Cube, Synch, Fave and others. An average hourly rate is $50 – $99.
Located in Lisbon, Portugal.
2. Imaginary Cloud
Imaginary Cloud is a software development company with offices in Lisbon, Coimbra, London and San-Francisco. Their main service lines are custom software and web development, however they also work with mobile apps and AI. Depending on a client's requirements, Imaginary Cloud can provide a specialized squad to provide an end-to-end solution or offer few developers to extend the team. An average hourly rate also lies within the $50 – $99 range.
3. Codepoint
Another Portuguese outsourcing company, but this time located in Braga. Codepoint creates software, mobile apps and web apps for their clients, also providing services for UI/UX design and product design. Their work model is predominantly concentrated on end-to-end outsourcing (90%), however there is also a possibility to use a staff augmentation model. Codepoint is working mostly with small businesses and startups.
What Do You Need to Know Before Outsource Software Development in Portugal?
Skill Sets and Staff's Hangs
According to IMD World Talent Ranking, in 2022 Portugal was ranked 26th among 64 countries, and what's even more important – 14th in the "Skilled labor" and 17th in "University education" sub-indexes, meaning it's a competitive market with highly-skilled professionals. This indicates the high quality and skills of the developers.
Language skills
Knowledge of English is an indispensable skill today, as it simplifies the process of integrating into a team and avoids miscommunication. Good news! Knowledge of English in Portugal is at the highest level. In the IDI survey already mentioned in the previous paragraph, Portugal ranks 8th, and according to the Economist's visualized English Proficiency Map, Portugal is not only the best of the southern countries but also the best overall.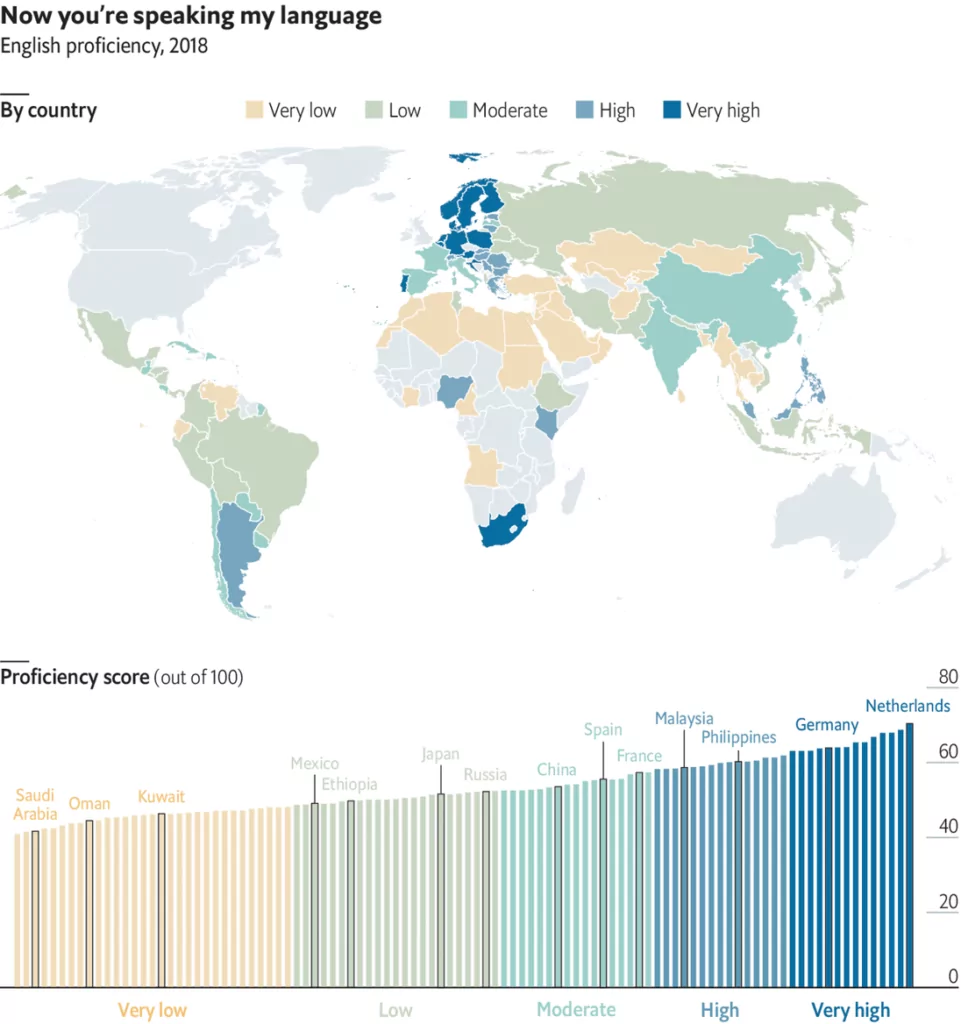 Hidden Features
When it comes to nearshore, Portugal is the best choice, however, there are lots of hidden features you need to consider! Along with cultural proximity, it comes with integration with the European payment system and no significant currency risks, well-established regulatory frameworks, and a similar management system to the Western one.
Taxes
A short digression into the tax system of Portugal. For individuals, their tax regime is one of the most beneficial, as the Non-Habitual Tax Residents Regime provides several benefits, such as tax-free dividends, interest, and pensions for a period of 10 years. With this, Portugal attracts talented developers and startup founders. They also have relatively flexible rules on visas and residence permits.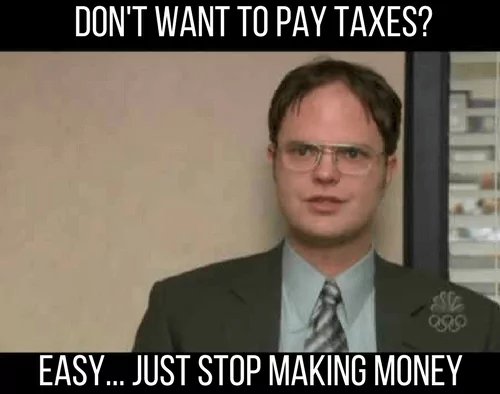 The cost of living
The cost of living is one of the important factors that affect the cost of developers. So, in countries with a higher cost of living, developers are asking for a higher hourly rate and vice versa. The cost of living in Portugal is arguably the lowest compared to Western Europe. Out of 197 countries, Portugal rates 61st (Monaco being the most expensive country to live in). On average the cost of living in Portugal is 36.6% lower than in the US.
Alternatives to Portugal for a Cost Effective Offshoring Development
Eastern Europe
Eastern Europe has won the title of outsourcing region of the world and for good reason. Today, in any country in the region, you can find good highly qualified specialists, be it Poland, Romania, Estonia, or any other. One of the competitive advantages of Eastern Europe is the high availability of developers and their relative cheapness compared to, let's say, American ones. That golden mean between very expensive and too cheap – the perfect value for money.
India
India is also a very popular outsourcing destination, mainly because the hourly rates for remote developers are even lower there. A large supply on the labor market and low cost of development have become the main factors in the country's popularity in the international market.
However, there is a small nuance to which you need to pay attention. When hiring a developer or a whole team, it is imperative to check the quality of the code, because a cheap price does not always come with high quality, and finding really cool developers can be quite difficult.
Check developers availability
Generally speaking in India there are two different types of developers: those who charge low but are prone to making mistakes in the code and seasoned developers who have hourly rates like ones in Europe. This means that you can't hire great developers for cheap. Remember that there is a huge time difference between India and the US (more than 9 hours), as well as India and UK (4.5 hours). This and cultural differences can complicate communication.
Mexico
Outsourcing to Mexico is one of the popular American models due to geographic proximity. Recently, the country has adopted favorable laws that facilitate outsourcing activities and eliminate the gaps that were in the law before. In addition, Mexico has a low staff turnover and generally lower wages, so you can win on cost reduction. However, one should not forget about the problem of the language barrier and, in principle, the style of communication, as well as insufficient experience, since this is a relatively new direction of nearshore outsourcing.
Some Tips for Hiring Software Developers in Portugal
1. Engagement Model
We have previously described several service providers in the market and you may have noticed that both end-to-end outsourcing and staff augmentation are relatively common in Portugal. Therefore, you can choose a model yourself based on the needs of your project and your team. If you want to outsource non-core activities, then feel free to choose full outsourcing, and if you only lack a couple of specialists, you can expand your in-house team with dedicated specialists.
Find out how the Outstaffing model fits you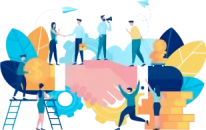 2. Tech Stack and Developers Level
How to hire an offshore development team in Portugal to fit your technical needs? Conceptually hiring in Portugal is no different from any other country, and here is our advice. Consider giving a test task to your developers, be it a dedicated team or a single developer to add to your in-house staff. That way you can see whether their tech stack and skills fit your project.
Since Portugal has a great educational system and has many talented developers, you can opt for middle developers instead of only looking for seniors. In other words it depends on the tasks you want to complete. Sometimes companies hire seniors for projects that good middle developers can complete and end up overpaying for something they could've fit into their budget.
3. Intellectual Property Security
Outsourcing is a service where the protection of data and intellectual property is of particular importance. As a member of the European Union, Portugal's legislation in this area is harmonized with other member states and includes a number of documents covering all possible nuances.
Portugal is also a member of the World Intellectual Property Organization (WIPO) and other international agreements, such as the Berne Convention, the Universal Copyright Convention, the European Patent Convention, and the Patent Cooperation Treaty.
Based on this, we can assume that the documents and procedures are generally similar and will not cause problems. The main advice – be sure to take care of the inclusion of the relevant clause in the contract, as well as sign a non-disclosure agreement.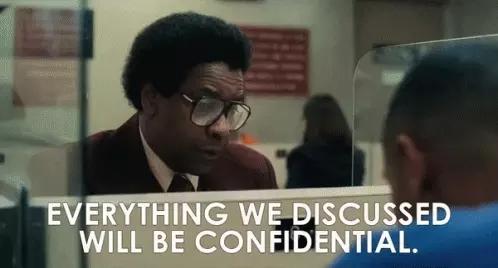 Costs of Hiring Software Developers in Portugal
Rates and appetite
Outsourcing to Portugal can serve not only as a good opportunity to access a wide pool of talent, but also to effectively allocate the budget. In comparison with American or even German or British developers, the Portuguese earn a little less, producing code with a quality that is not worse, and sometimes even better than their colleagues.
For example, the difference between Portuguese and American developers in terms of cost can be up to 40%.
It should be noted here that freelancers usually cost less, while hiring through an outsourcing organization will be more expensive.
| | | |
| --- | --- | --- |
| Position | Hourly rate | Monthly salary |
| UI/UX Designer | $25 | $2000 |
| Python Developer | $40 | $3200 |
| ROR Developer | $35 | $2800 |
| Mobile App Developer | $40 | $3200 |
Hiring Costs
The recruitment process itself takes time and money. Both of these resources are especially important for companies in the early stages of development. Hiring costs are typically associated with advertising costs, onboarding, the cost of bonuses, background checks etc. These shouldn't be underestimated, since by some estimates, one employee (even with an hourly rate of $8/hour) can cost an additional $3,500 to the company.
Hidden Costs
But wait! This is not all the costs associated with hiring. There are also hidden costs, such as buying office equipment, paying taxes, and sick days, which can be seen as disadvantages. And these are financial costs, but there is also a waste of time – for hiring, for onboarding.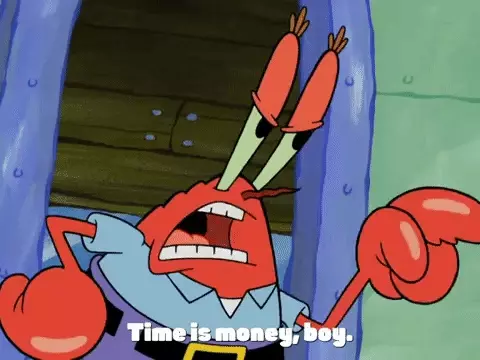 Time is also wasted if you have hired the wrong candidate or he makes a lot of mistakes. All this slows down and hinders the development of your business. In the meantime, if you turn to outsourcing, some of them can be avoided.
How ProCoders Can Help You to Create a Dedicated Team in Portugal?
ProCoders is a software development and outstaffing company that recruits developers (single individuals and entire teams) for a variety of projects. We have everything in our portfolio, from fitness apps to B2B platforms. Moreover, we have access to a large pool of talents with a wide variety of skills to fit any team and any project.
And with our understanding of unique challenges that businesses face, we're able to bring a ton of benefits starting from lowering hiring costs to minimizing the time to market. For instance, for our clients at AxisPoint we were able to reduce the development process by two months and saved more than 35% over hiring the US-based coders. And for our clients at Dryft we assembled an extended team of developers in mere days, speeding the development process by 30%.
If you need to hire a dedicated team for your project we can be of help! Contact our specialists and we'll find talented coders according to your needs and wishes.
F. A. Q.
What Is Offshore Software Development?
Offshoring is a type of outsourcing, in which some processes are transferred from one country to another.
How to Hire Offshore Software Development Team in Portugal?
In order to hire a team in Portugal, you first need to find a partner company that will accompany you at every stage of product creation. This can be done on sites like Upwork or Clutch. The next step will be consultations, where you decide what kind of tech stack you need and how many members will be in the team.
Are there alternatives to Portugal in IT Outstaffing?
The most common regions for outsourcing today are Eastern Europe (Poland, Romania), India, China. Recently, Mexico has been an attractive location for the United States.
How long is a flight to Portugal from California?
The average length of a flight takes almost 11 hours.
Conclusion
Recently, Portugal has become one of the most popular destinations for outsourcing. A huge number of talented developers and a well-developed infrastructure for startups have become the main reasons for the influx of clients from Western countries such as the US, UK or Germany.
Compared to the salaries in these countries, Portugal is ready to offer lower rates and at the same time high quality of the code. Offshore software development in Portugal can bring multiple benefits to your business, and if you are looking for help, you can get in touch with our specialists!
Let's schedule a call to discuss all your needs!