How Much Does it Cost to Build a SaaS Platform
Today, cloud computing is more than just a buzzword or a passing fad, but a prosperous market valued at almost 482 billion U.S. dollars. And as a primary tier of cloud computing, Software-as-a-Service looks better than ever. As a business model, SaaS applications are gaining traction due to their customization abilities and ubiquity. Everyone uses services like Gmail or various CRM systems, and the pandemic just proved their indispensability.
Keeping that in mind, what is the cost of SaaS development? How much can a startup owner who wants to start creating his own SaaS product expect to invest? In this article, we tried to answer this question and share our own experiences in this area.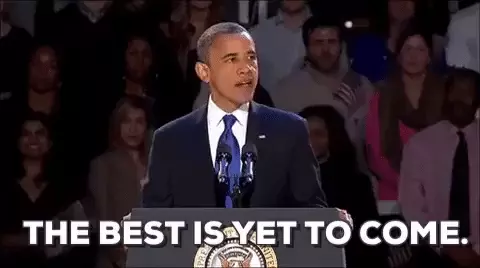 Latest SaaS Development Trends
As already mentioned, SaaS products are becoming the top-tier for businesses that want to bring accessibility and agility to the table and gain one more competitive advantage over the others. It is fairly simple to use, there are no installation hassles and security issues.
But what will drive this market forward in 2022? One of the most notorious trends today is Artificial Intelligence (AI) and everything connected with the autonomy of self-learning. Integrating AI into SaaS provides an endless list of possibilities, starting with top-notch personalization and gaining data intelligence that is crucial for modern businesses. Google, Amazon, GitHub, Zoom – all of them incorporate AI into their SaaS products one way or another. Today, more than 86% of CEOs say that AI is a widely used technology in their companies.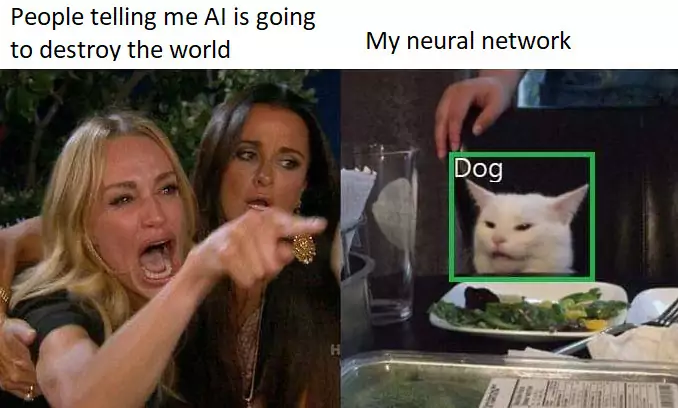 Another popular subcategory of this trend is Machine Learning – learning through the application of solutions to many similar problems using mathematical statistics, probability theory, numerical methods. For example, Netflix actively uses ML for its recommendation service.
A mobile-first approach, already prominent in the IT industry, will remain at the forefront. Cloud-based SaaS products are no exception.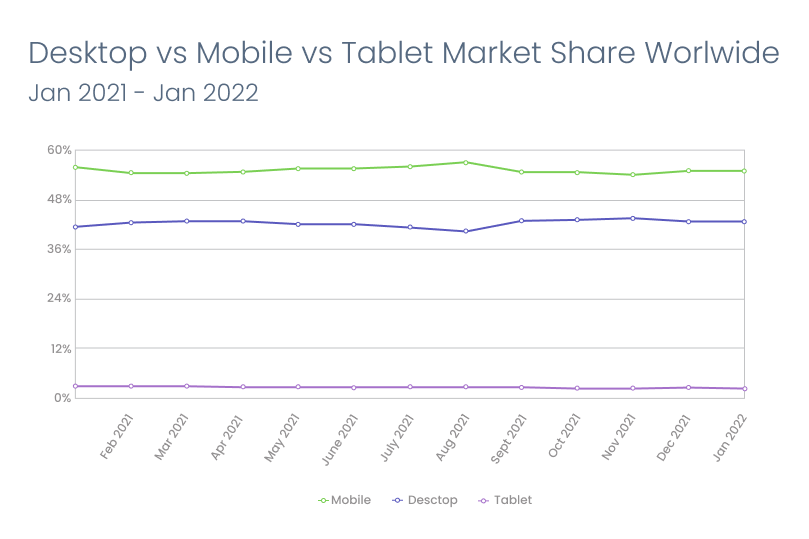 With more than half-world traffic generated by mobile devices, as well as search engines like Google started supporting mobile-friendly websites, businesses began to pay more attention to their SaaS applications and websites.
And one more data-driven trend is a focus on statistics. SaaS is notoriously well-known for its analytics and data centralization. It is predicted that Business Intelligence SaaS applications will rise by 23.3% by the end of 2022 according to Gartner, and become one of the main components for any business platform.
3 Factors Affecting SaaS Development Costs
With this much hype surrounding it, the question of the day is how much does it cost to build a SaaS platform and what affects the final cost. Generally, all of the factors can be split up into three major categories:
1. The Product
The ultimate cornerstone of the business – the product – is the major factor when trying to estimate the budget. The size, the type, the design, the complexity, any new features that differentiate your product from the rest – everything has its reflection on the price. The costs associated with the product are typically more unpleasant since they cannot be reduced without compromises, which is obviously not ideal.
It goes without saying, that complicated projects with elaborate design will either take long time to the market, or be expensive. All of the features need to be thought through and then written in code, which takes time and effort. By no means you should get rid of core features of the product, but be prepared to splurge.
The scope of your SaaS, meaning the range of actions it would perform, can also influence the price. If your product is designed for one thing and one thing only (much like Hootsuite), then it is a tool and the scope of your product is relatively small. There are also platforms, like HubSpot, that have tons of different features. However, they are bulkier, more complex, and therefore take longer to build.
The cost of building a SaaS product also depends on its scalability. Most SaaS products are scalable, meaning they let businesses access new features and tools as they grow.
2. The Team
Your development team is also a key factor affecting saas development costs. It consists of developers that are working on software development and it can be a team of two or a team of thirty, depending on the scale of your SaaS.
The size of the team is one of the aspects that can influence the cost of building a saas product. And despite the fact that big team doesn't necessarily mean big costs, it is obvious that you'll have to pay extra for every developer you hire. Question is, how much you are going to pay, and there are several factors that affect the hourly rate of the developer such as their level (junior, middle or senior), skills and delivery deadlines. If you are looking for developers in a particular location be ready to pay more for their skills and speed of delivery.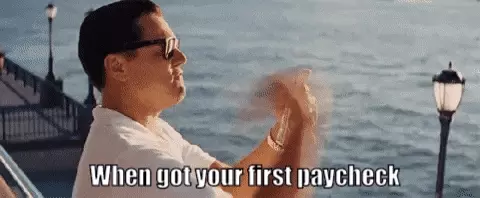 Speaking of the devil, the location also plays a huge role since the hourly rates of SaaS application developers differ from country to country, and it is possible to hire more affordable coders in Central or Eastern Europe, Eastern Asia, or Latin America, hence there are multiple offshore destinations where you can hire highly skilled developers for a relatively low price. In fact, the location and the cost of living in a particular country can affect the rate by 2-3 times.
However when hiring, it is imperative to evaluate the professional capabilities of your future employee. Far too low rates may mean lack of experience or other pitfalls, so it is better to contact partners with a good reputation.
And the last, but not the least – tech stack, skills and experience. More skilled developers with diverse portfolios and years of expertise in cloud-based tech will be more expensive. However a skilled team will more likely create an outstanding product!
It is not uncommon for startups to handle software development in-house and outsource maintenance, since it allows to focus on their core activities. You can benefit by hiring developers with us. Here at ProCoders we offer support both on development and maintenance stages, and the quality of our code is as good as in eminent international outsourcing companies.
3. Product development workflow and duration
We've already touched upon some of the key factors of this group, but want to focus on the most important details. The cost of SaaS software development depends on the time it took to develop and deploy the project and the quality of the code.
It goes without saying that if the work of the developers leaves much to be desired and the code is poorly written, it is likely that additional time (and therefore costs) will be required for Quality Testing and bug fixes, plus it won't build a good customer experience.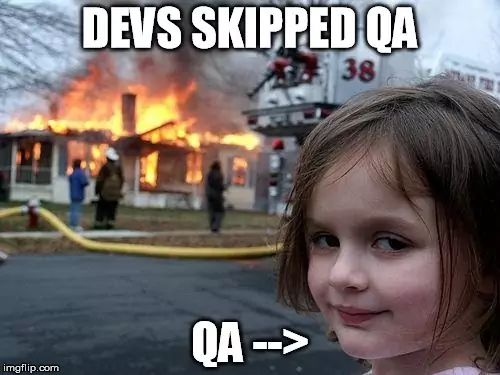 Additionally, throw on top of that post-release expenses. SaaS products are not a one-time thing and need to be maintained and improved constantly. Everything from hosting services to updates and cloud storage needs to be included when calculating the cost.
The Stages and Cost of Building a SaaS Product
1. Validation and Planning
Before jumping straight to the development process or even assembling a team you need to streamline the vision of the product and validate its concept. What is your product and who is the target audience, what pain points does your SaaS system solve? Who are your competitors? At this point, the more research you do the more nuanced and elaborate your final report be.
Planning is basically a more practice-oriented validation, where you decide the scope of your project, possible security protocols, as well as a pricing model. When you build a SaaS product there are several ways of monetization: monthly/yearly subscription, usage-based pricing or freemium.
The average time you should spend on this stage is around 100 hours. It may seem like a lot now, but in fact, well-planned projects in our experience are developing way smoother and meet fewer obstacles.
The cost to develop a saas program at this stage is $0 if you carry out all of the research by yourself, or the average hourly rate of a Business Analyst if you want a third party to help you.
2. Discovery Phase and Minimum Viable Product
The best way to test your idea is to give it a try. Developing a full-blown SaaS product is difficult, but you can develop a Minimum Viable Product (MVP) which is a stripped-down version of it. This may help seeing whether it will find a niche on the market, as well as gather viable feedback from customers.
Before heading straight to creating MVP you can conduct a Discovery Phase, by yourselves or with a third-party help. A Discovery Phase is something inbetween a vague concept of the product and its actual technical realization. During this very important stage you pinpoint what needs your clients have and how can you help with their satisfaction. A Discovery Phase can provide much needed context for your idea and helps determine the value of your product on the market. With this knowledge, you can safely proceed to the development of the MVP.
Let's schedule a call to start a Discovery Phase for your project!
At this stage in the development, you'll need actual specialists and developers to create a successful MVP; although it is far from an ideal final result, an MVP should still be enticing for your target audience plus have at least some of the main features.
You'll need approximately 150+ hours to create a SaaS MVP, however, the final amount of time depends on its sophistication. The more features there will be in an MVP, the more time you'll need. The same goes for the team: if you have one full-stack developer who has to do everything step by step it will take longer, however, if a team is working on several parts simultaneously the time-to-market will be reduced.
Keep in mind that the most crucial characteristic your SaaS should have is a unique blend of uniformity and exclusivity all at once. You should be able to satisfy the needs of thousands of people but at the same time give them an opportunity to customize your product to fit their specific objectives.
An average team include a UI/UX designer, a frontend developer, a backend developer and a QA engineer. It is optional, but strongly recommended to have a designated Project Manager assigned to the team.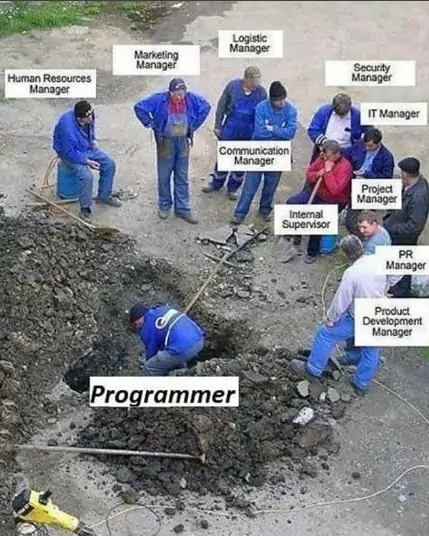 The cost to develop a saas program in its minimum viable stage is the amount of time multiplied by the hourly rate of the specialists. Supposing you'll have at least two specialists with average hourly rates of $60/hour, this stage will cost $9,000.
3. The Development Process
Now, the most important part is the development process. In our experience, we can say that special attention here should be paid to UI/UX design because SaaS products should be one-box and customized at the same time, which is quite difficult to achieve in practice. And the easiest way to please everyone is a convenient user-friendly design, intuitive controls, stylish and concise look. In short, everything that UI/UX designers do for a living – anticipating user needs.
The release of the MVP will also come in handy here, because it makes it possible to collect feedback from the customers and help to understand which functions were used most often and which ones were used less often and, therefore, can be removed.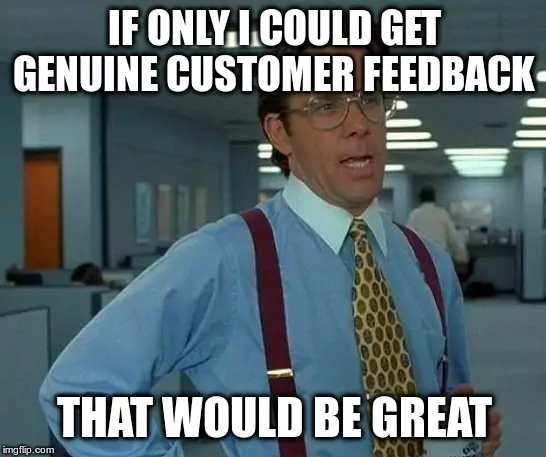 SaaS products typically have quite elaborate architecture because they are using cloud storage, multiple different libraries, and tools. That's why most companies resort to the help of third-party hosting providers and use many API integrations.
Note, that before the deployment the project needs to fit the technical specification, security guidelines, and regulations, service-level agreements. Development is the longest and most difficult stage, as it requires really advanced skills from developers. It can take anywhere from three months to half a year.
The cost to develop SaaS software product would be the following: the rates of one designer, at least two developers, and a Project Manager (let's say they all are paid $60/hour) multiplied by three months worth of work leaves us with a rough estimate of $33,000.
4. Deployment and Maintenance
The main difference between your regular product and SaaS system is maintenance: cloud-based apps require constant support and updates, since it's the software itself that functions as a service. It also means that the app should run smoothly and without any breakdowns.
In order to do that, coders conduct thorough checks and testings at every iteration of the code: performance, compatibility, integrations, security, etc. Split-run testing for any SaaS product is mandatory, so before actual deployment, there is lots of stuff to do.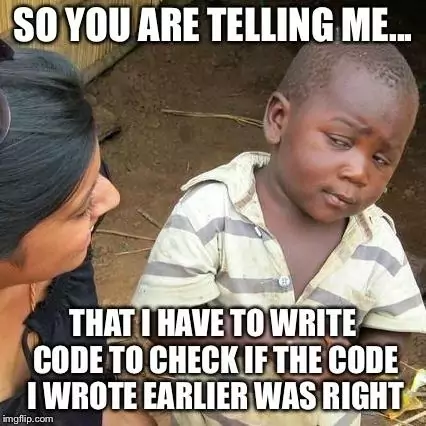 After the launch, you'll probably run into some bug fixes or issues, which are totally normal but still costly.
The cost to develop saas software at this stage is way too complex to calculate since the maintenance is permanent; however, it can easily be done by a team of a couple of developers and a QA specialist, so it would start from $25,000 a month depending on an hourly rate of developers and hosting expenses.
In the US the median salary for a QA specialist is around $30/hour (in some regions up to $60), and the salary of a cloud specialist or a software development engineer – $60/hour. Of course these numbers are approximate, however with their help you can estimate the budget of your project.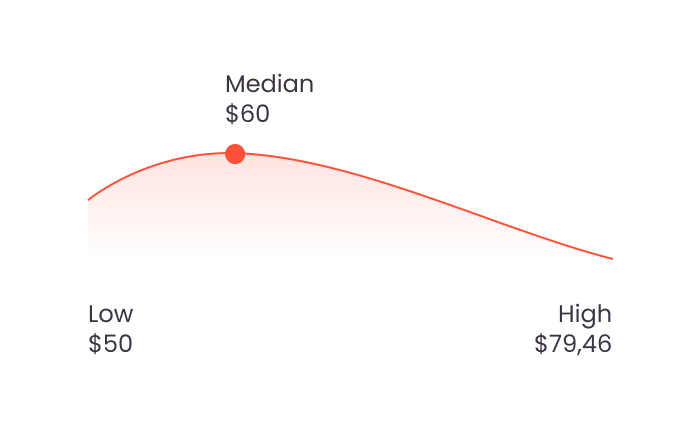 Ways to Reduce SaaS Development Cost
The good news is that you can save some money on creating a SaaS project. Naturally, it is not worth sacrificing core features or development quality under any circumstances, but there are other shortcuts that you can take.
For instance, optimizing the team. There are two main paths when developing software: using an in-house team or outsourcing. While it is great to have your own team of specialists who worked on your project since day one, not a lot of companies can brag about having a full-stack team prepared to build a cloud-based solution.
Find out how the Outstaffing model fits you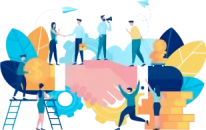 And if there is a need to outsource, you might take a look at offshoring as an alternative. Hiring developers from countries with lower hourly rates may spare you a significant portion of your budget. The notion that developers from Central Europe or Asia lack the skills is long gone. Now, according to SkillValue, they are at the top of the list of the best developers in the world.
Another strategy to cut costs is by using usage-charged cloud infrastructures like Google Cloud or AWS. That way it won't be necessary to spend a little fortune on maintaining the servers.
Whether you are working with your own team or looking to outsource, a well-thought-out project plan is key to success and cost reduction. Knowing the scope of the project, functional requirements, main objectives, having an approximate design vision can firstly save a huge amount of time, and secondly, save money.
And our final tip would be to hire a good QA specialist from the get-go. Bugs and irritating errors that occur without a specialist are a great example of saas product development costs that could've been avoided. In our experience, integrating QA specialists in the development process from the beginning is a major factor of success.
How to Estimate the Cost to Build a SaaS Platform
The cost to build a saas product consists mainly of the salaries of developers who work on the project, as well as payment for hosting at the deployment stage. And if hosting costs can be calculated in advance (the cost varies from $2,000 to $10,000), it is very difficult to estimate a specific figure for the entire project. Because if you want to know the saas app cost to make estimations you'll need at the very least hourly rates.
Don't underestimate the discovery stage. The more you know about your product, the market and what pain points you help solving – the more prosperous your business will be. That's why we recommend opting for a third-party help if you're not sure you can conduct a Discovery Phase yourself. Lots of outsourcing companies now offer their services in this area, and the price can vary from $1000 to $5000 depending on the depth and scale of the research. If you skip this stage, your product may not be in demand and you will lose a lot of time and resources.
Based on our previous calculations, the cost to develop saas software can start from $67,000. The most time-consuming and costly stages are the development process and deployment.
| | | |
| --- | --- | --- |
| Stage | Cost | Note |
| Validation and Planning | $0 | if you do the analysis yourself; otherwise – the rate of a BA |
| Discovery Phase and Minimum Viable Product | $9,000 | If you're able to do the Discovery Phase by yourself – $0; the average rate – $60/hour |
| The Development Process | $33,000 | the average rate – $60/hour |
| Deployment and Maintenance | $25,000 per month | the average rate – $60/hour |
SaaS Development Costs Depending on the Location
Previously, we mentioned that offshoring is a great way to cut costs. According to Clutch in the United States, the hourly rates of cloud developers tend to start from $100 per hour, with some companies charging up to $150 per hour. So our calculation with a $60 hourly rate can double up in the US.
In Germany the situation is slightly better: the rates hit the $100 ceiling, so you can find a slightly cheaper developer there. But even so, the rates are incredibly high due to the lack of available seasoned coders.
The cost of building a saas marketplace in Central Europe will be significantly lower. The average rate of a cloud developer is around $50. And that's from companies with a 4.9 or 5.0 rating, meaning that the quality of the code is outstanding, especially matched with a reasonable price.
Why Choose ProCoders and Save Money by SaaS Product Development
Our company has been in the business of outsourcing for many years and has dozens of successful projects to its credit. Basically, we select suitable developers for the in-house teams of our clients and help fill the lack of skills with quality coders. Thanks to this approach, we are able to seamlessly integrate new developers into the customer's team and transfer full control over the project to him, which has a great effect on the final result.
Get our clients' contacts to discuss their experience with us!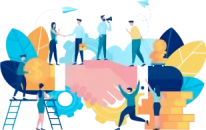 We have been engaged in staff augmentation for several years, and of course, we have also dealt with cloud computing, including creating SaaS products. For instance, helping our clients at Frontegg to bring their idea of the SaaS system to life. They wanted to create an out-of-the-box business solution for startups but had no available developers to carry it out. This is where we came to help by offering a small but extremely talented and qualified team of developers in a record two-week time. We tried to select programmers in a way that they would ideally fit according to their tech stack, and complimented the resources that Frontegg already had.
Thanks to our developers the time-to-market was reduced by 25%, human resources costs were cut by 38% and overall efficiency increased by 30%.
We can help you carry out your business vision. If you have an idea, but lack the technical capabilities to implement it, just write to us, and we will be happy to help. Whether you need one developer or a full-stack team, don't hesitate to ask!
F. A. Q.
How much should I charge for a SaaS?
The one way to do it is to multiply the hourly rate of the developer and the number of hours that the work took from him. Of course, it depends on the rate and on the complexity of the project, since complex projects take longer to complete, and therefore more money will be needed.
To this figure, you must also add the cost of hosting. All in all, according to our calculations the average cost of a SaaS app ranges between $60,000 and $100,000 (plus monthly maintenance fee).
What factors affect the hourly rate of a SaaS developer?
There are several  factors. First, qualifications and skills – coders with rarer skills tend to be more expensive. If the developer also has a lot of experience, their hourly rate is likely to be higher.
It may also depend on the location. So, in America or Western Europe, developers are more expensive, as there is an increased demand for them, while developers from Central Europe or China will cost less.
How much time it would take to build a SaaS platform?
Of course, it will depend on your project's specification, but we estimated a rough number that is generally the minimum deadline – 1000+ hours, which is approximately 4.5 months. However, more complex projects can take up to 6 or even 8 months.
Conclusion
Being on the wave of popularity, SaaS projects are now more relevant than ever. They are universal, flexible, increase business efficiency – the advantages can be listed endlessly. For startups, the SaaS model is especially attractive.
First of all, you don't need to spend money on supporting software with physical media. A good internet connection is enough for a cloud service.
The vast majority of SaaS programs are cross-platform, meaning they can simultaneously work with a PC, smartphone or a tablet. The software development itself is highly customizable and therefore there is an opportunity to experiment with the format, features and cost of the project.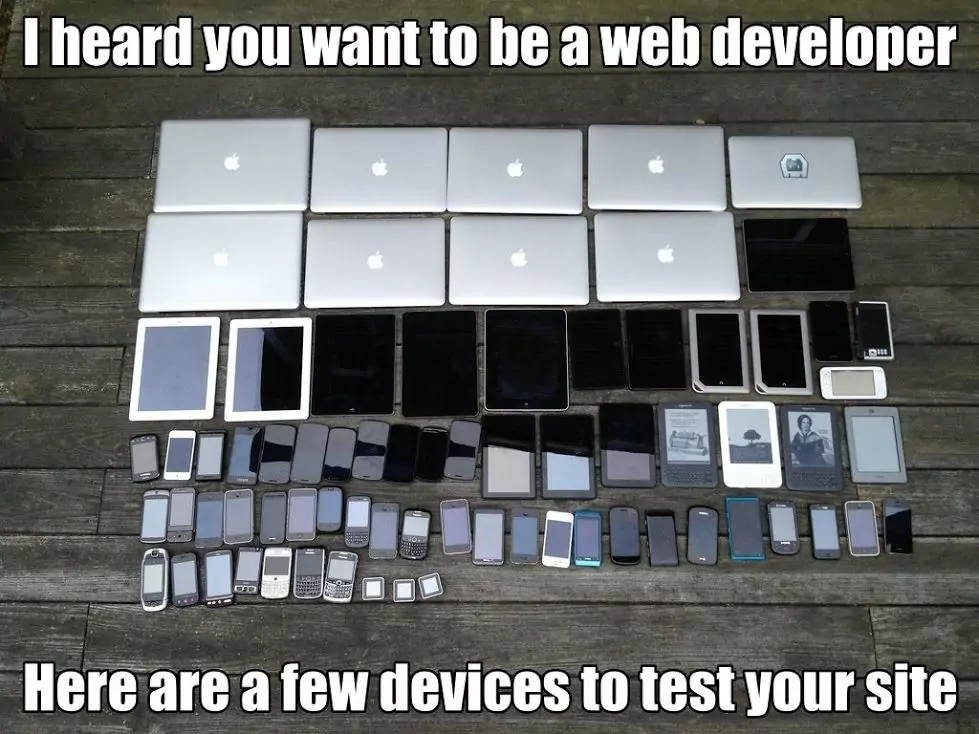 And lastly, users can easily and quickly upgrade to the latest version – it significantly reduces the time and resources for manual support.
And yet, the creation of a SaaS project may encounter a number of obstacles on its way, one of which is definitely not a very budget-friendly price. It depends both on the complexity of the project itself and on the team performing it.
However, one of the effective ways to save money is offshoring – hiring developers from countries with lower rates, which can significantly reduce costs. We hope that our article helped you navigate and roughly calculate the cost of saas software development, and if you have any more questions or want to hire web developers, please contact us!
Let's schedule a call to discuss all your needs!