Best Home Automation Apps to Control Your Smart Devices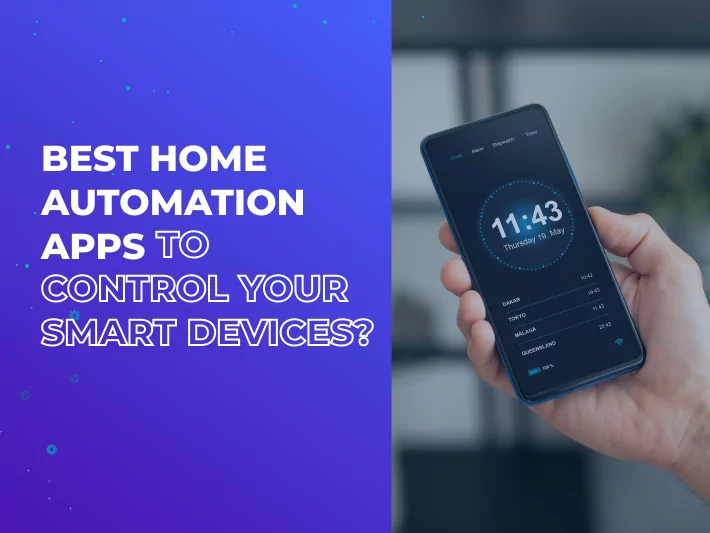 Home automation is an exciting way to interact with our home environment, achieve a higher level of convenience and safety. There are already many simple smart devices, such as smart plug, smart thermostat, video doorbell and security cameras, smart speaker, smart lights, among others.
In 2022 when we still spend a lot of time at home, smart homes have gained a foothold as mainstream and newcomers have joined the automation bandwagon and several contenders exist for the honor of the 'best smart home app.' Are you ready to join the smart home software market? Look up our full guide on how to build profitable smart home automation apps and take your chance.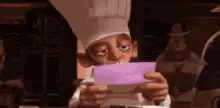 Home Automation App Market Brief Overview
In 2020, the home automation market was valued at over $46 billion. As of 2021, there are over 250 million smart homes globally, representing a 12.2% global penetration rate. Apparently, there are still several regions where smart homes aren't fully embraced due to various constraints. They represent a massive opportunity for entrepreneurs, business leaders, investors, manufacturers, developers, etc.
Surely, the demand for home automation devices and apps will grow in the future years. Be sure, you won't lose such an opportunity to enter the trend market or increase your positions there.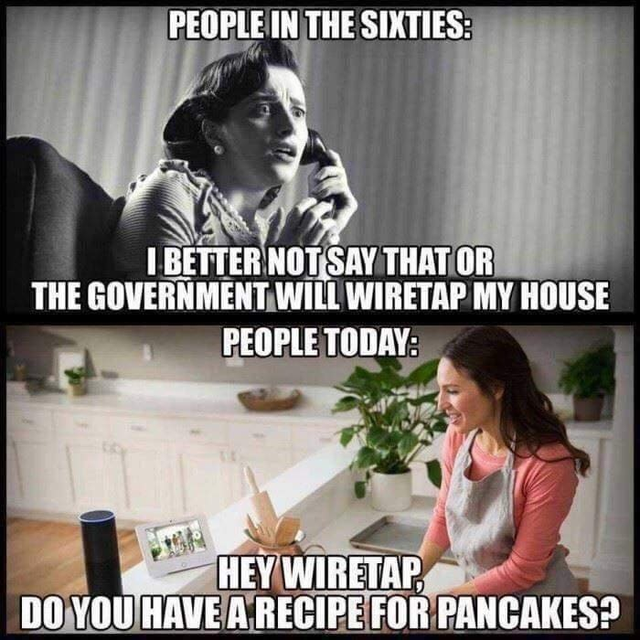 5 Features of Home Automation Systems
What features define home automation systems? Before examining the best smart home integration apps, we explore some popular uses of home automation systems.
Entertainment
One of the very best home automation features is entertainment. A smart system can help manage your television, soundbar, and even your projector. All these help you to create a custom home atmosphere, transforming it according to your needs into a work zone, a lounge, or a dining area. This gives another level of coziness at home. One of ProCoders' past home automation app projects is an entertainment app, FMYL for music discovery.
Security
Another very important feature is safety. The user can monitor the property from outside. Hence, they can ensure that everything is in order while they are away. Security systems are also equipped with alarms activated through a signal from a remote control or app when there is danger.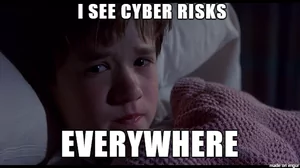 Smart Lighting
Smart lighting provides lighting control throughout the building. This technology can turn individual lights on and off. It also controls their brightness, or in conjunction with motion sensors (for example, to turn lights on when someone enters a room). Smart lighting isn't only about comfort, it also reduces costs for electricity and is a part of another mainstream, reasonable consumption.
Temperature Control
Some people don't like how hot or cold it gets, while others worry about wasting electricity by setting the temperature too high or low. Home automation systems offer a solution by detecting and reacting to environmental changes. This simple smart home function is definitely important in regions, where night temperature is greatly different from the daily one and to create the best environment for children and seniors.
Hazard Detection
Connected cameras and sensors can discover a range of hazards, from leaks to break-ins to smoke. They can help to automatically alert users or local emergency services if needed.
7 Best Smart Home Apps
People have been discussing smart home tech for years now, from wifi light bulbs to whole-home control systems. As time goes on, more innovative ones pop up every day. From assistants to controllers, various smart home apps perform different functions. In this section, we explore some of the best smart home control apps.
Samsung SmartThings app
Samsung SmartThings universal home automation app allows users to manage connected devices easily. Users can automate actions with various triggers. It consists of a Hub, which connects wirelessly to various devices and sensors.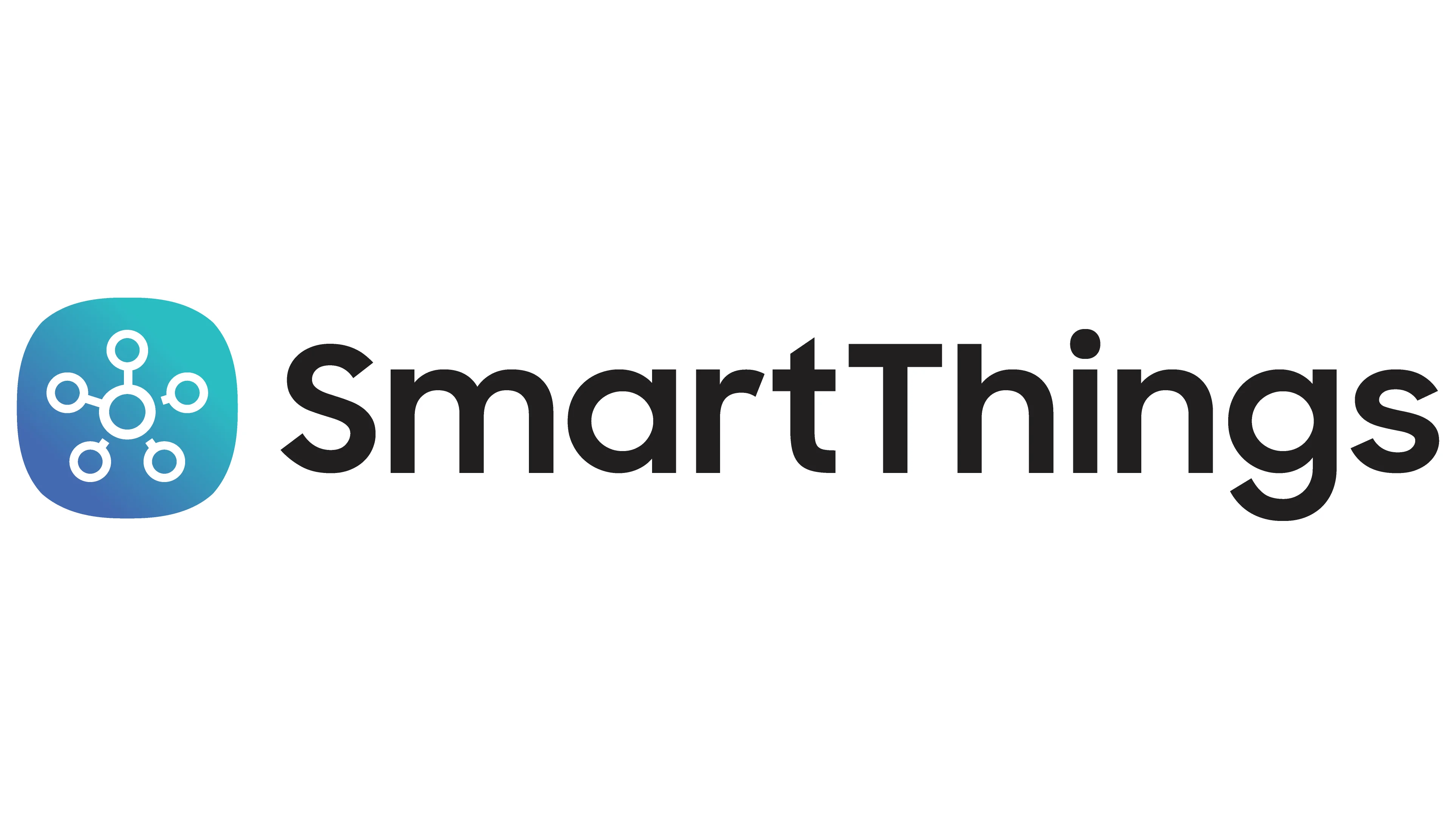 The app itself is designed for easy access and provides greater security to the user's smart devices. It's simple, powerful, and secure. Despite its name, the app also works on Apple devices. It has a 4.3 rating in both the App Store and the Google Play Store with over 500 million downloads.
Google Home app
The Google Home app is probably the best app to control all smart home devices. This includes Google Nest, Google Wi-Fi, Google Home devices, Chromecast, and so on. It's also for managing smart products from Nest, Philips Hue, and other compatible brands.
The home tab shows you what's playing at home and provides quick access to your most important controls. The feed tab brings the latest updates from across your family of products.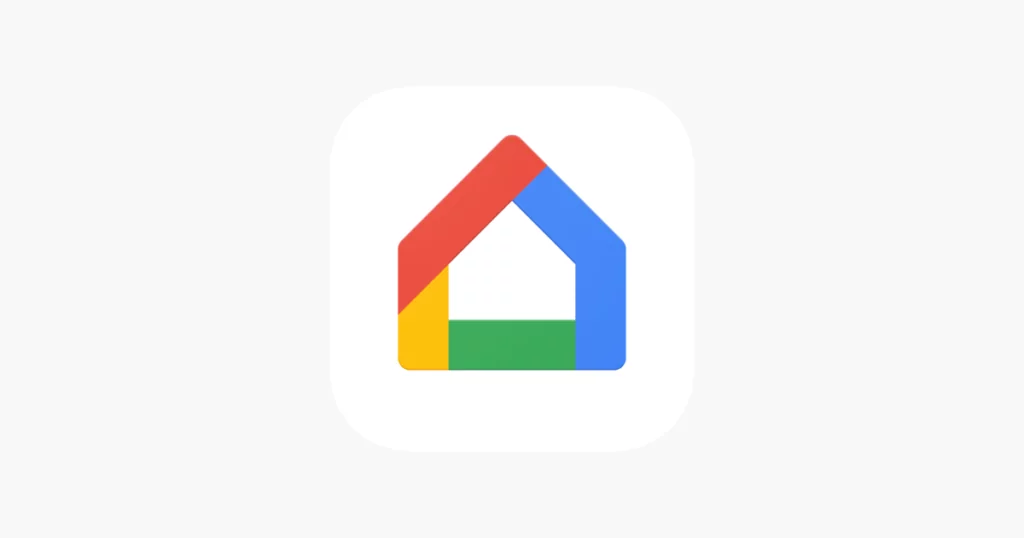 Again, as the best universal smart home app, it gives you a simple, intuitive way to set up, manage, and control your compatible connected devices. Plus, it also provides access to the Google Assistant, which can answer questions and get things done with voice. Google Home is one of the top ten lifestyle apps on the Apple Store and it has been installed over 100 million on Android devices.
Apple Home app
Another contender for the best app for smart homes is the Apple Home app. It is the only way to control HomeKit accessories. Because so many smart home accessories work with HomeKit, you can use Siri commands to issue various commands. Note, though, that there is no companion Android app for this solution.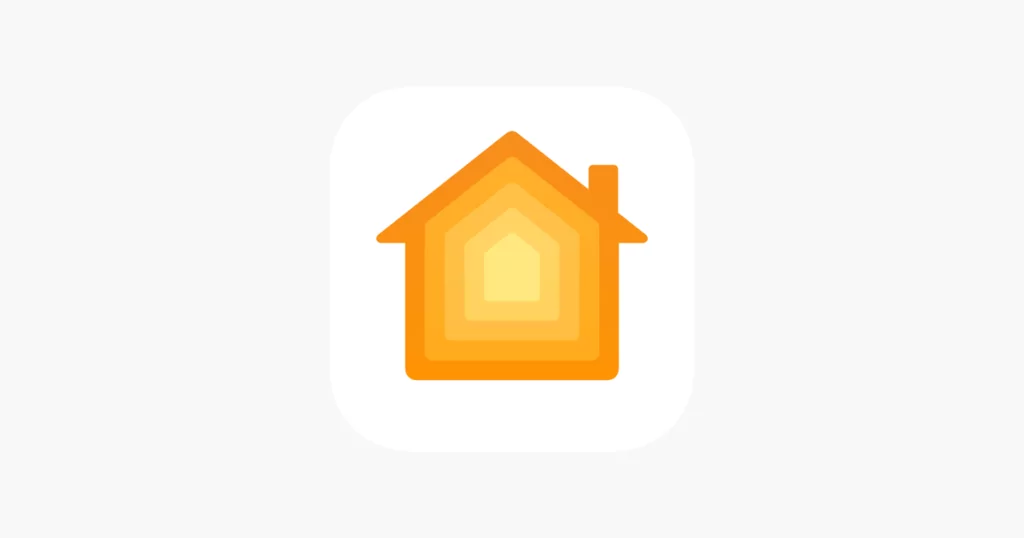 Obviously the best iOS home automation app, Apple HomeKit contains several types of hardware products that communicate with each other using the HomeKit protocol. Apple HomeKit is an iOS-based framework that provides centralized control of various smart accessories, allowing users to integrate and control these devices through the iOS Home app or with Siri voice commands. A HomeKit-enabled accessory is a device certified by Apple to run its own code and communicate over the HomeKit framework with other devices.
Philips Hue
There are many options when it comes to controlling your home's smart lights, but Philips Hue is one of the most acclaimed. Philips Hue boasts a wide array of connected lighting options and affordable starter kits.
If you have Philips Hue lights, the official Philips Hue app is for your basic control needs. It's quick and easy to use. It also offers a nice variety of features. You can adjust the color and brightness of your lights. You can as well create automated routines that follow a schedule or respond to a specific event (like sunset).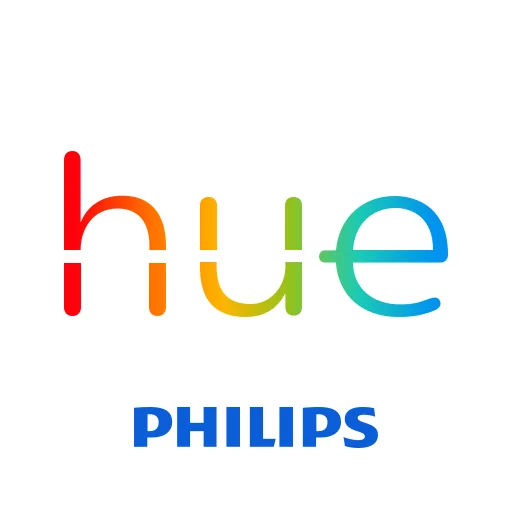 Maybe not the best smart home android app, but the app provides an excellent overview of all of your accessories. The app will show you all the information about each light — brightness level, color temperature, and so on. The Philips Hue app has won favorable reviews on various mobile platforms, including a 4.5 rating on the App store and 4.4 on the Google Play Store.
Alarm.com
With Alarm.com, you can control your entire property remotely. With intelligent alerts and live video feeds, you can know what's happening all the time. Alarm.com combines your home or business security systems with home automation and smart services. The Alarm.com system uses professionally installed security equipment in your home or business connected through the Internet to give you comprehensive protection that is dependable in emergencies and helpful every day.
With the touch of a button or swipe of your finger, you can monitor the status of your home or business, see who's at the door, and control household devices—all while keeping an eye on kids and pets via live streaming video feeds. As a smart home automation app, Alarm.com also gives you peace of mind when traveling, with out-of-state emergency assistance available 24/7. Automatically notify friends & family when an alarm goes off at home and give them access to live video feeds if necessary.
For business owners and employees, Alarm.com is the all-in-one solution for the connected, protected office. It seamlessly integrates with building systems to provide the right information at the right time.
FindWhatYouLike (FWYL)
FWYL is an app for music lovers who want to listen to music with friends. Many music apps have features for sharing playlists. However, FWYL allows simultaneous playback between music apps.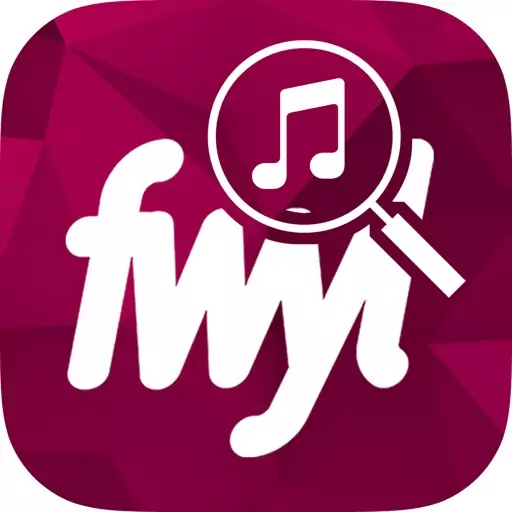 While FMYL is not a home automation app, ProCoders engineers added functionality to connect this app to various other apps and services. So, besides being able to use FMYL with YouTube Music or Deezer, users could also connect the app to a Sonos speaker, for instance, and play music from any part of the home.
IFTTT
IFTTT (which stands for If This Then That) is not predominantly a smart home application. IFTTT is a service that helps you do more with the technology you love. It allows you to create powerful connections with one simple statement: If This, Then That.
As an app that can seamlessly connect and automate various apps and devices, it has become acclaimed among smart home users as the best android home automation app even though it works on iOS as well. IFTTT works with various kinds of smart appliances.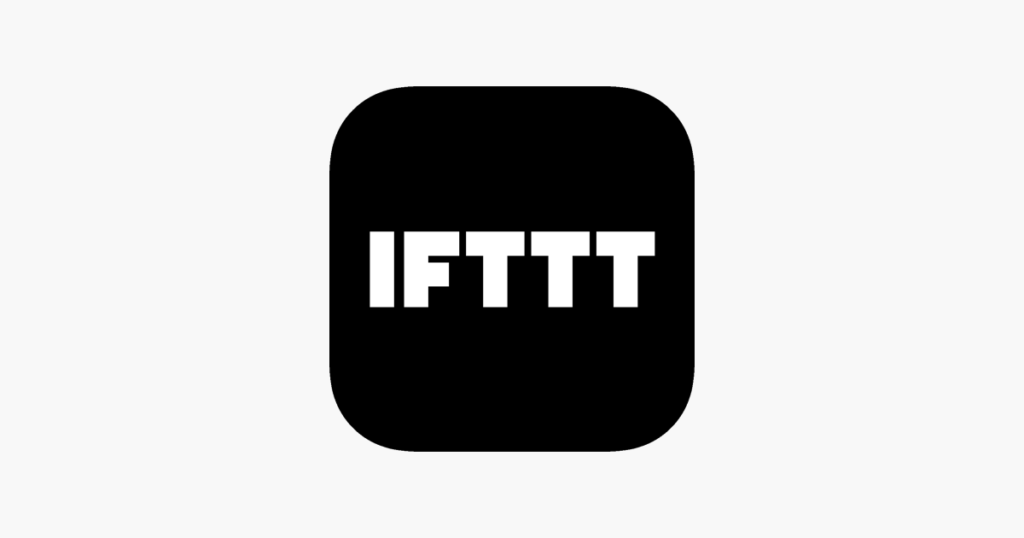 IFTTT makes every device work together. IFTTT makes it easy for homeowners to set up customized smart home systems by offering ready-made recipes for automating different aspects. These recipes can then be used to automate various tasks and activities based on the triggers set. Millions of users have downloaded IFTTT to their mobile devices and continue to drop excellent reviews.
Alexa Smart Home
As one of the world's most powerful voice assistants, Alexa is perhaps the best all in one home automation app. The Alexa Smart Home app is where you can discover, set up, and manage all your smart home devices from one convenient place. It is definitely one of the best home automation iPhone apps and Android as well.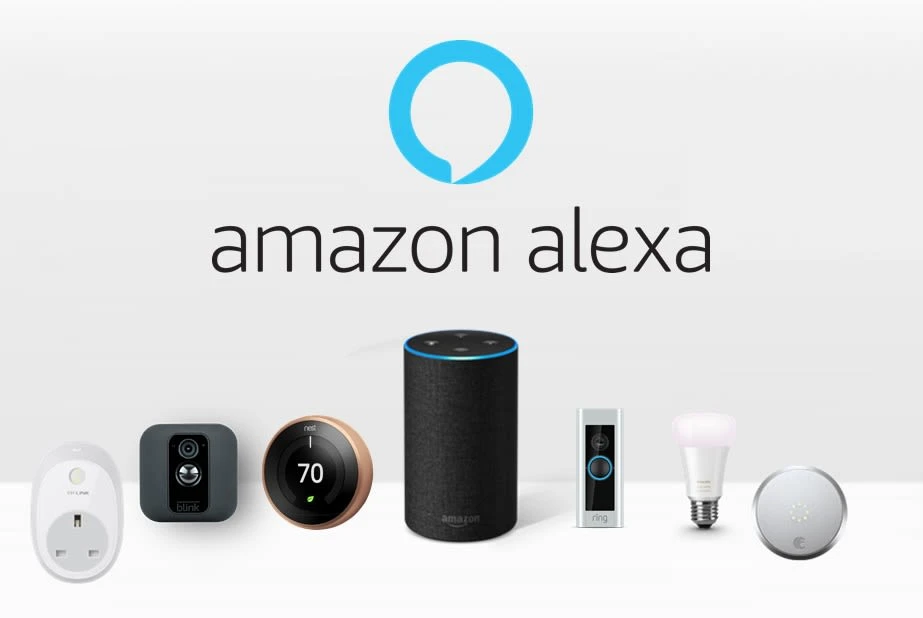 Routines are shortcuts for Alexa — they're like macros. For example: "Alexa, I'm leaving," could dim your lights, turn down your thermostat and lock your doors. You can, in addition, create routines within routines — like having Alexa tell you about your day while the sun comes up, or turning off the lights when you're getting into bed.
Ready-made Option or Custom Solution?
Key considerations when creating your smart home automation app include:
Cost – a custom solution costs a lot of money upfront, especially if you're also going to pay for marketing. You'll need a decent budget here, as things will be expensive fast. It is possible to manage this by dividing costs between the MVP and other advanced stages, or by building a flow of gradually released premium features.
Tailorability – how much flexibility will the design permit? You probably want to create something that matches your brand and existing devices.
Development time – building a custom smart home automation app takes time, which means a long development cycle. An MVP might be ready in about two months, but a full-fledged cross-platform app can take up to six months, depending on the features required. In various situations, you can execute quicker by choosing a pre-made solution.
Let's schedule a call to start a Discovery Phase for your project!
When to Choose a Ready-made Option?
What happens when you use ready-made IoT platforms? The advantage is obvious: you avoid starting from scratch and developing everything on your own. So, you profit from launching quickly while expending fewer resources. The disadvantage, however, is that this approach limits your options and flexibility. It also makes your product one of the several others already established in the market. So, there's no unique and competitive excellence.
Not all business owners and developers can afford to develop their own highly customized IoT application from the ground up, and it's not always necessary either. Many companies start out with an off-the-shelf solution and then add features on top as necessary.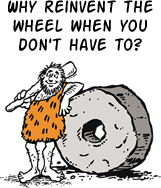 When you're just getting started, it can be tempting to try creating something completely unique. This is understandable, but it's not always the best move when you're building a business.
Creating a custom smart home app solution is difficult and time-consuming, and you'll need a lot of money for development and marketing. Also, if you're just starting out, it is often difficult to attract investors, which can put you behind the competition.
Startup expenses are the reason many small businesses fail, but one way to avoid this is choosing third-party tech. You can get a head start by avoiding the time and money it takes to develop products in-house.
If you decide to go for a ready-made platform (which is rather affordable these days), remember that the best way to maximize your ROI is by developing the best home automation app which fulfills user needs better than any other solution out there.
When the Custom Solution Is Better?
It's important to start considering the long-term goals of your business before you even begin creating your smart home automation app. Is it meant to be a helpful tool, or is it just supposed to make some money?
The ability to create tailored apps is one of the major advantages of developing your own best iPad home automation app or for other operating systems such as Windows. Regardless of what hardware you are using, you always have full control over the code that runs on it. This makes it possible to create a highly customized experience for users who are interacting with your device or service.
Many people prefer custom solutions to their pre-made counterparts because they get exactly what they need and they don't have to pay for extra features they don't use. It is up to you to decide whether this approach is right for you and your business, but in general, it leaves more opportunity for creativity and innovation.
Developing your own smart home automation app can seem like a long, arduous, and costly task, but the truth is that you can maximize your investment when you outsource app development to a software development company. When you work with a reliable team of developers like ProCoders, you can still retain great control over your project while working with the best minds to build something truly innovative.
If you're looking to develop your own home automation application and want to stand out from the crowd, it's important to consider all the features you could incorporate into the app. What would make it different from the others in its market? How could it be used in real life? Trying to answer these questions will help you get started on your home automation app development journey.
Important Considerations for Building Home Automation Apps
Whether you just want to know how to build a home automation app or are looking to build something on a larger scale – it's important to understand the background of home automation and the key considerations that come with it.
Functional Capacity
Building a single-purpose app is more manageable than developing an all-in-one solution, which requires advanced skills and knowledge of several technologies. As an added bonus, you can release your single-purpose app quickly and start marketing it sooner. On the other hand, you have to consider that most people would rather have one app that can control ten devices than ten different apps for each device.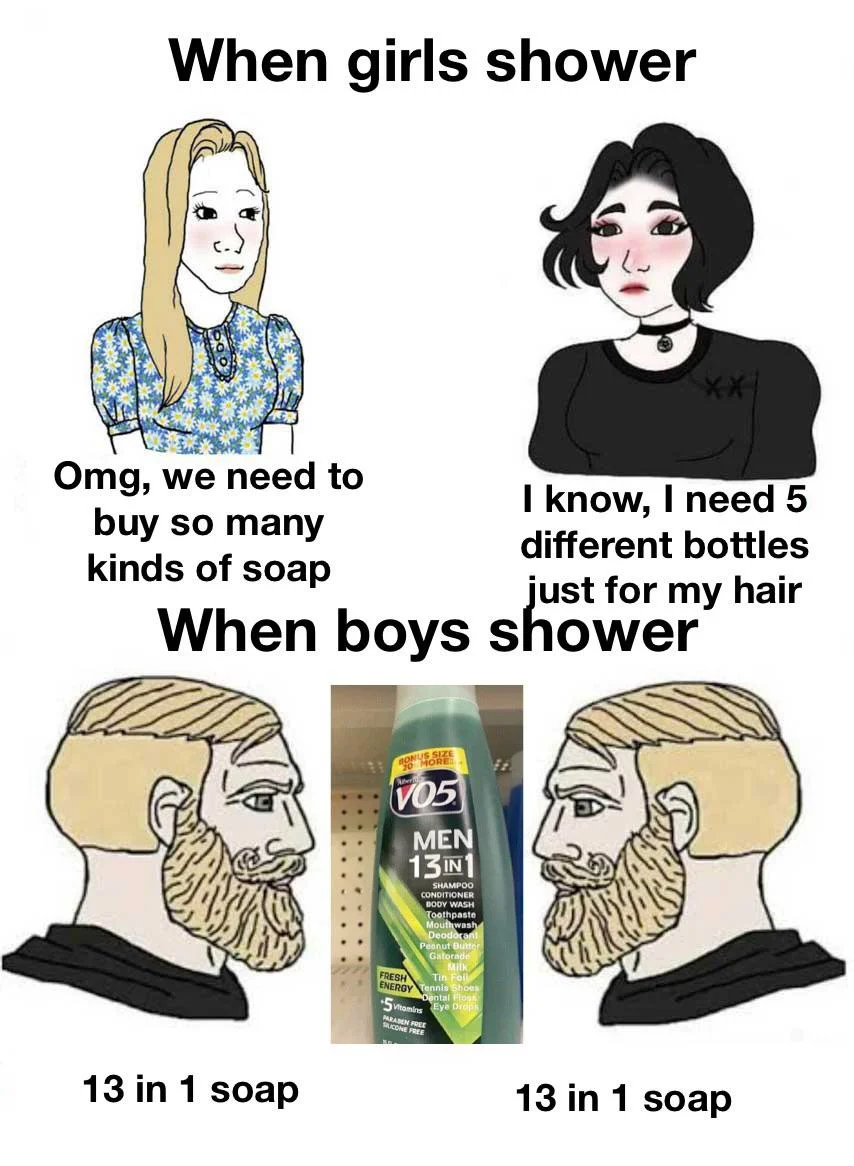 To determine whether you want to create a single-purpose app or a multi-purpose app, the best way to start is by listening to what potential users want and observing how they interact with existing solutions on the market.
User Interaction
When creating your smart home app, you must have consideration for the users who will be using it. Don't forget that their needs come first. Once you're able to understand the situation from the user's point of view, it will be much easier to make well-informed decisions about the design and function of your app. Understand how users interact with your product. Conduct user research to better understand what your users want and need. This will give you a solid foundation for your product roadmap.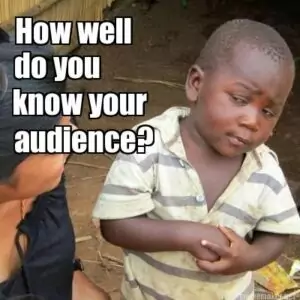 This is part of what helps us at ProCoders execute our projects seamlessly: the strength and depth of user research we carry out in partnership with our clients before starting the project.
App features
The first thing you should do is define the core features of your solution: what does your app do? How does it work? What values does it give to users? How does it differ from other similar solutions out there? You must also determine what features to include at the MVP stage. After all, not all features must be included initially.
Also, define the features that can be accessed for free and which ones require a premium subscription or an upgrade. Organizing features early on helps product owners and managers to allocate costs, implement the right solutions, and identify which areas they can beat competitors.
Security
A lot of smart homes are vulnerable to hackers because of the lack of proper security. Every device in a smart home is connected and relies on the network, so if one device gets compromised, it can affect the whole network.
Consider all risks of hacking, from physical entry to attack via the internet, when calculating IoT security and configuring smart home software. Protection measures like secured communication channels, encrypted data, etc. will minimize the chances for attacks by hackers.
Market Strategies for Home Automation Apps
The market for home automation apps, which allow users to remotely control devices in their home, is rapidly increasing. As the number of Internet-connected devices increases, and as homes become more connected to the web (through smart TVs, intelligent appliances, etc.), there will be a greater need for apps that allow users to manage their connected appliances.
Research your target market
Although it's tempting to assume that everyone wants to be able to control their domestic appliances from their phones, this isn't actually true. The fact is that there are certain types of people who are more likely than others to invest in home automation products, and these should be your main focus when marketing your app.
Compatibility is Marketing too
Make sure that your home automation app is compatible with other devices and platforms. If possible, try to make it compatible with almost all platforms so that as many users can have access to it. This will increase the overall number of downloads for your app and lead to more sales in the long run.
At ProCoders, we can help you build home automation apps that work with other platforms, such as the FMYL music discovery app that we built for a client which can connect with Sonos speakers as well as other music apps.
Have a Narrow Focus
To be successful at marketing home automation apps, keep your focus narrow — on one function, one room of the house or even one type of product. For example, if you want to market an app that turns lights on and off automatically using motion sensors, decide whether you want to make it available now for lights in the living room or if you want to add functionality in the future for lights in other rooms
Pick the Right Marketing Channels
Picking the right mix of channels to market your home automation app is also very important. You should have clear information about what kind of audience you want to reach, who has this target audience, how many people it affects, where do they spend most of their time, what are their interests etc. This will help you decide on which channels need to be used for maximum exposure and engagement.
How to Develop Home Automation Apps with ProCoders Dedicated Team
If you're developing a smart home automation app, you need the best talent on your team. That's where ProCoders comes in: helping you to hire app developers. We have a large pool of IoT developers waiting to work with you on your next project smart home automation app development.
IoT programming is a new frontier that requires a lot of skill and creativity. The requirements for a good IoT app programmer are more than just being technically gifted, but also showing a talent for envisioning what needs to be done and having the ability to bring it to life. Hire remote developers with us.
Let's check which developer fits you!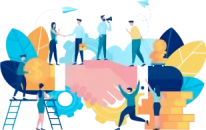 One of our current projects involves building an app to automate and monitor smart homes using mobile devices. We have engineers assigned to this project with the responsibility of connecting hardware sensors to a comprehensive remote software solution. The mobile app is being built using Angular and Ionic, two powerful frameworks that enable efficient development.
In another project, our expert team built FindWhatYouLike (FWYL), a music app that helps users listen to music with their friends at the same time. While FWYL was not a home automation app, it did require connection with home automation devices, such as smart speakers from Sonos in order to play music from any part of the house.
Our team of in-house IoT developers can help you build an entire smart home automation app from scratch. We make sure that every project we touch results in a phenomenal experience for our clients, be it a simple smart home automation app or a complex IoT application.
Get our clients' contacts to discuss their experience with us!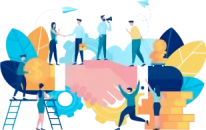 To find developers for startup to build your smart home automation app takes time and effort, which is why our outstaffed development model works so well. ProCoders' IoT developers have decades of combined experience in programming for the Internet of Things and can get a new project up and running quickly.
F. A. Q.
Should you outsource smart home automation app development?
It all depends on your goals and objectives. As the smart home market continues to grow, more and more companies are looking for ways to develop customized apps. There are many benefits to outsourcing. First, your team can focus on developing the core product and features. Second, you can scale up or down as needed for different projects.
How big is the future potential for smart homes?
The smart homes market is expected to reach USD 313.95 billion by 2026 and register a CAGR of 25.3% over the forecast period (2021 – 2026). This automation can be used to reduce costs, increase convenience and improve safety. As the internet of things expands and more devices become connected, the potential for smart homes to grow is practically limitless.
What does a home automation app need to succeed in 2022 and in the future years?
Key considerations should be done around UI/UX and prototyping stage, what features is required for MPV, who'll be the key customers for your app (whether smart home manufacturers or customers of smart homes devices), what will be a monetization model, how to build development team: in-house, outsource/ outstaff or a hybrid one?
Conclusion
By now, smart home technology is all the rage. What started out as a science-fiction fantasy is now a reality dressed in all the latest gadgetry. In the future, there will be even more options available for smart devices to make your homework more intelligently. Smart business leaders are taking advantage of this potential to build the best app to control smart homes, building on the foundation already laid by the existing big names.
One of the ways to give your startup a chance to compete is a great set of developers to build the app. That's where ProCoders comes in. Give us a call today.
Let's schedule a call to discuss all your needs!