Web 3.0 Developer Salary: Practical Guide to Hire 2022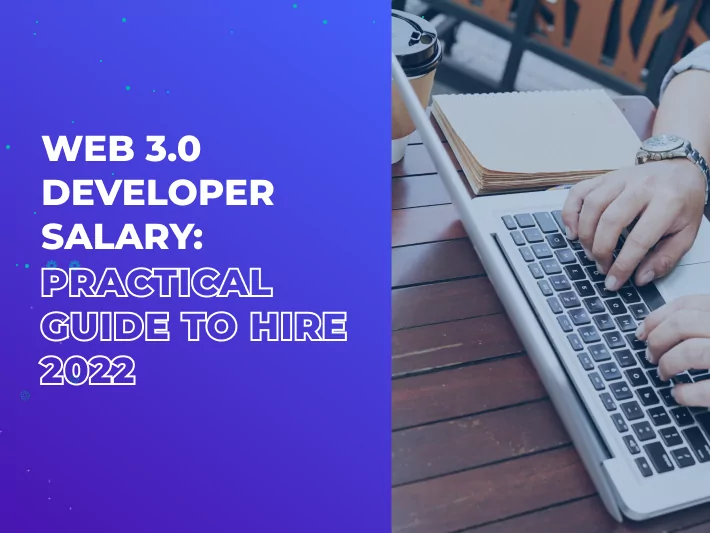 The Internet as we know it today has gone through many changes, and even more, are yet to come. One of the recent trends – decentralization – swept the IT world off its feet and became a cornerstone of an entirely new Internet iteration that is now known as Web 3.0. The most pressing issues for an entrepreneur though are how to utilize this new iteration to the max and knowing what is a web3.0 developer salary.
More than 18,000 developers write code for Web3 projects and hundreds of developers join Web3 ecosystems daily.
Web3.0 developers can create an app in any industry, utilizing the perks of decentralization, security, and stability.
Today the web3 salaries are a little high due to demand and hype, but the overpayment can be easily reduced with the help of offshoring.
Ideal offshoring destinations include CEE and South Europe (Croatia, Albania, Poland, Czech Republic) and Latin America (Mexico, Brazil).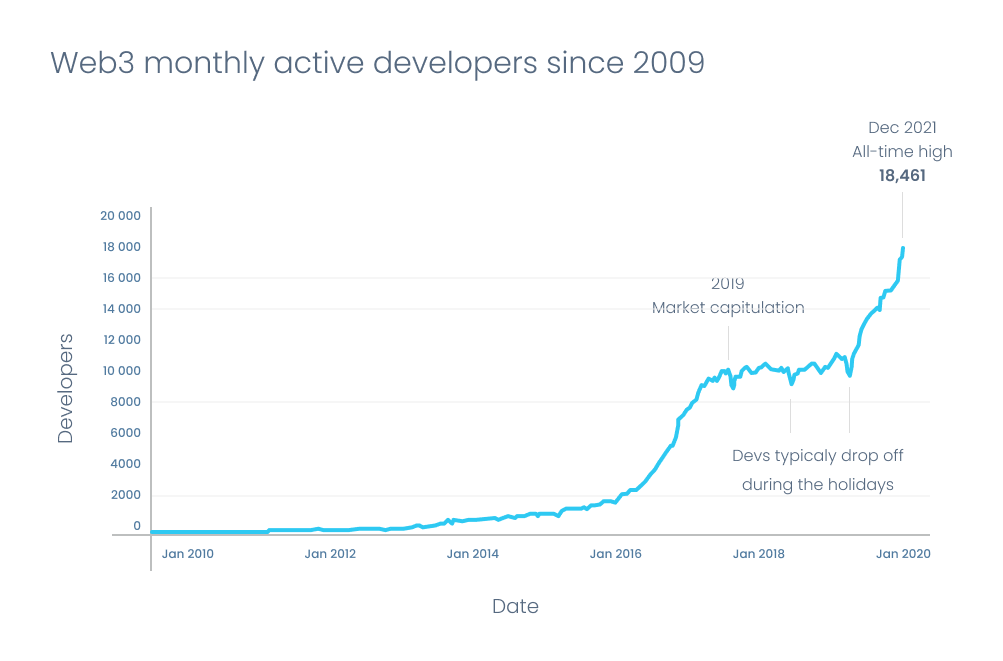 What kind of projects Web 3 developers suits the best?
There is no secret that Web3 opens the way for new opportunities and business formats.
In fact, Web3 can be used to build any decentralized web application. Today, there are already living examples of successful and promising projects that are gaining momentum in a variety of industries.
Social media: Mastodon or Steemit. Decentralizing social networks are proving to be a challenge, however, Mastodon's example shows that dapp can develop quite successfully: there are currently 4.4 million users all around the world.
DeFi apps like Nexo, which services 40+ currencies and already provided millions of dollars of loans, or cryptocurrency exchange platforms like Uniswap. Uniswap has more than 300 integrations and $950 billion worth of trade volume.
Various marketplaces: SingularityNET is home to all who want to monetize AI; OpenSea facilitates trading NFTs; Origin, a P2P trading platform with $215 million in capitalization.
Security dapps: Chainlink and QuantStamp, which use the confidentiality Web3 provides.
And even storage: notable examples are Storj and Sia.
To sum it up, nowadays Web3-related technologies can be used in almost any application. It allows each user to exist in their own little piece of the Internet using blockchain protocols and smart contracts.
Typical responsibilities of a Web3 developer include designing, developing, and maintaining API and SDK. It can be a team of Web3 specialists (for example a separate backend developer, a separate smart contract developer etc.) or a full-stack engineer.
Why Is a Web3 Developer Salary so High?
Web3 developers are notoriously known for their salaries. According to Web3 Jobs, a possible Web3 engineer salary can soar up to $500,000. There are some positions that offer $750,000 as their top range for a remote Solidity Engineer. So why exactly Web3 salaries are so high compared to others? Where's the secret?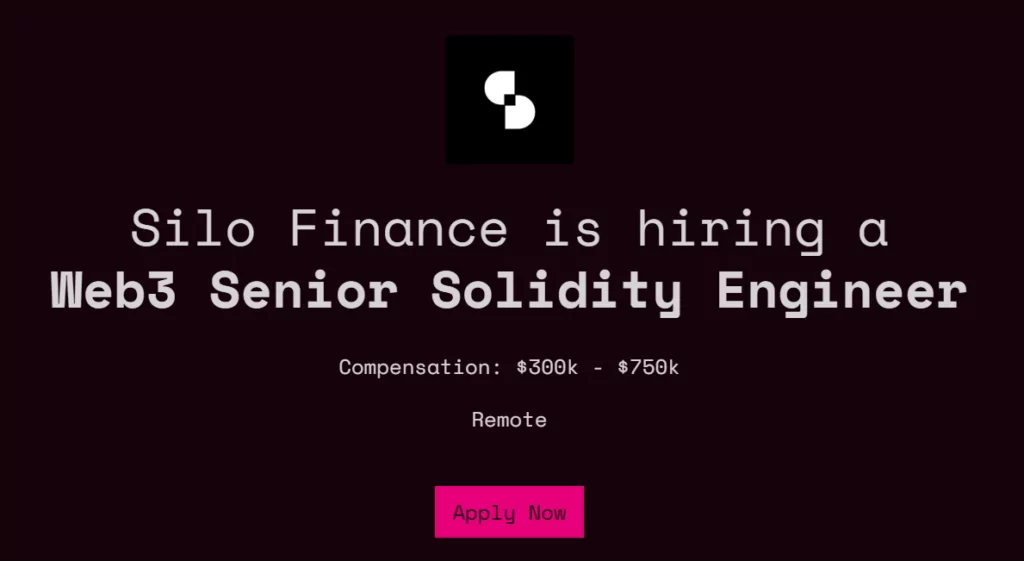 We think it might be a combination of three main reasons.
Blockchain magic
As with any buzzword, blockchain attracts the attention of the entire IT community, which indicates a special demand for blockchain engineers in the labor market. As of 2021, "blockchain" was the most valuable skill according to Linkedin and the "blockchain developer" position had a 33x increase compared to 2020. Like any in-demand skill, you will have to pay extra for it.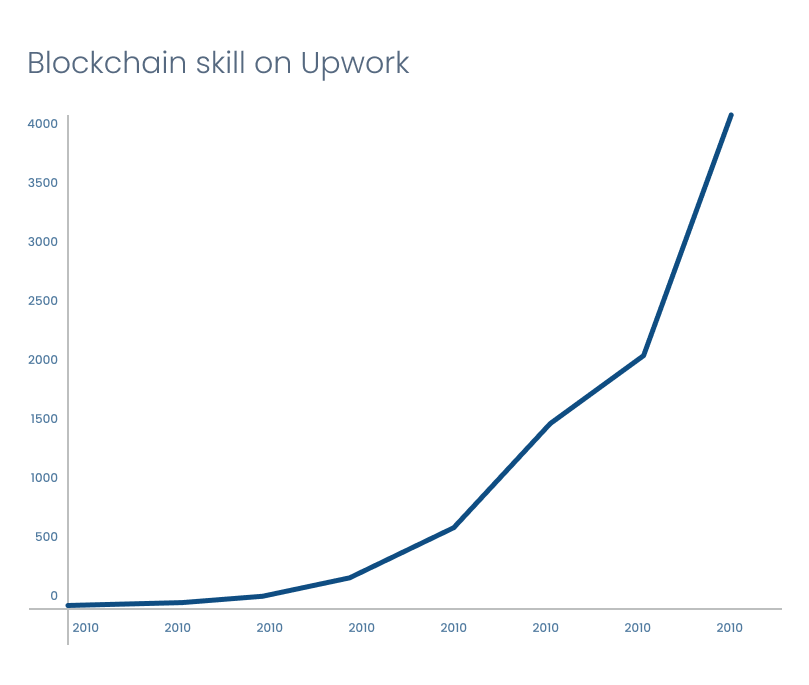 Lack of Web3 Developers
Web3 is still a new phenomenon, and although the labor market adapts to the needs of the business, it takes time. Today, demand clearly exceeds supply, especially in those regions of the world that are major IT businesses' capitals (USA, Western Europe). As a result, there is a shortage of qualified Web3 coders. And although the number of developers is steadily growing, the demand grows even higher year by year.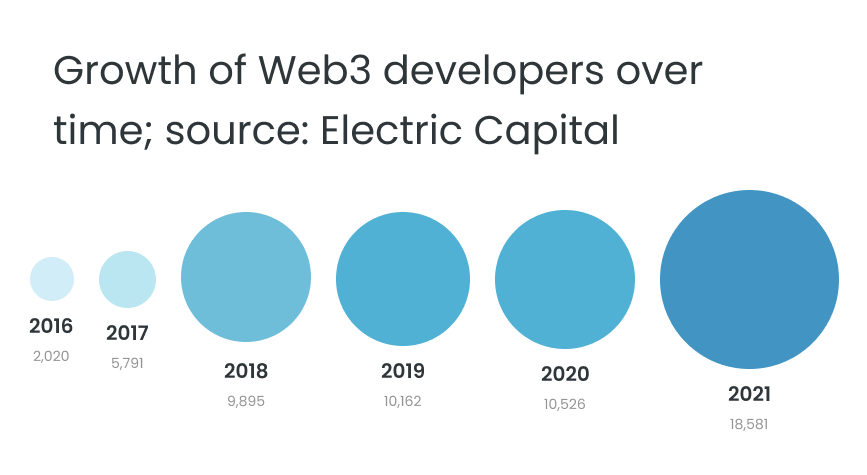 Headhunters tricks
Keeping that in mind, we shouldn't underestimate the artificial price inflation often used by developers to get more money out of Human Resource Specialists and Talent hunters. And when developers have the opportunity to slightly overprice their services, they use it. Sometimes the Web3 salary augmentation is justified, but sometimes it's just a trick.
Web 3.0 Developer Salary Based on Role and Contribution
Programmer
Programmers are seasoned coders who are specialists in a particular area, be it a frontend, backend, blockchain or cloud. To finish a project, you'll probably need an assortment of programmers, each of whom would work on a particular task.

Full-stack Web3 Developer
Full-stack developers are highly qualified in multiple areas of software development. They can serve as a frontend engineer or backend engineer, they are DevOps and Designers, Troubleshooters, and Architects. Their best description is a "swiss army knife"-type of developer, who is good at multitasking.
Check Full Stack Developers Rates
Contributor
Contributors are essential for any project since they have the skills to be a full-stack developer, they know the architecture and are completely dedicated to the project. Typically contributors are fully autonomous and come up with strategic solutions that influence the value of the project (not just functionality). These types of developers are always looking forward, predicting and prognosing software features to scale or turn around the project. Their expertise and dedication make them an integral part of a team.
Web3.0 Developer Salary Based on Country
It's no secret that location plays a huge role in determining the Web3 developer salary. This is influenced by the structure of the labor market in a particular country, the concentration of specialists in this country for a particular technology, their demand, and the cost of living in the country. Below we will analyze cases from several countries and show how location affects how much coders get paid.
USA
The US is the most competitive market when it comes to IT services. The high concentration of high-tech start-ups and corporations explains that most of the talented developers are already employed on large projects, which means it can be difficult to find a free developer with experience.
How much does a Web3.0 developer make in the US? A senior blockchain specialist (4-6 years of experience) in the USA can qualify for an annual salary of $120,000. But the numbers can grow up to $150.000 in some regions.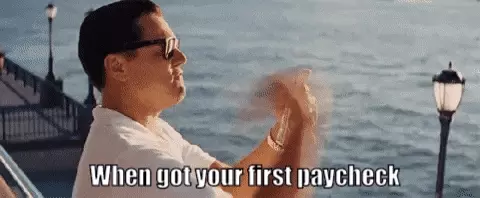 Europe
The European region can be conditionally divided into two: employer countries (Great Britain, Germany) and outsourcer countries (Croatia, Poland). The main task of the latter is to provide quality services to the Western European market and the US market since there is a high density of highly qualified specialists.
For comparison, the cost of the same senior blockchain specialist in the UK is the same as in the US – $120,000, for the same price you can hire a developer in Germany.
Meanwhile, in Croatia, you can hire Web3 developers with the same experience and skills for only $96,000. In the Czech Republic, it's a bit higher – $101,000. Ukraine offers the same services for $73,000.
When choosing an outsourcing partner, it is very important to focus on the level of skills and expertise, since purely price competition and the desire to save as much as possible can play a cruel joke.
India
In recent years, India has become a full-fledged competitor to Eastern Europe in outsourcing, as there are a lot of developers and the Internet is actively spreading. In terms of cost, India has no competitors, as a blockchain coder will cost 10,000 per year. However, India's remoteness from western IT hubs, as well as quality control issues, may discourage them from hiring developers.
South America
The latest outsourcing destination is South America. Countries like Mexico and Brazil are now actively targeting the US market, so they are moving in that direction. The annual cost of a developer in Brazil is $19,000, which is significantly cheaper than their American counterparts, and in Mexico, neighboring the United States, it starts from $21,000.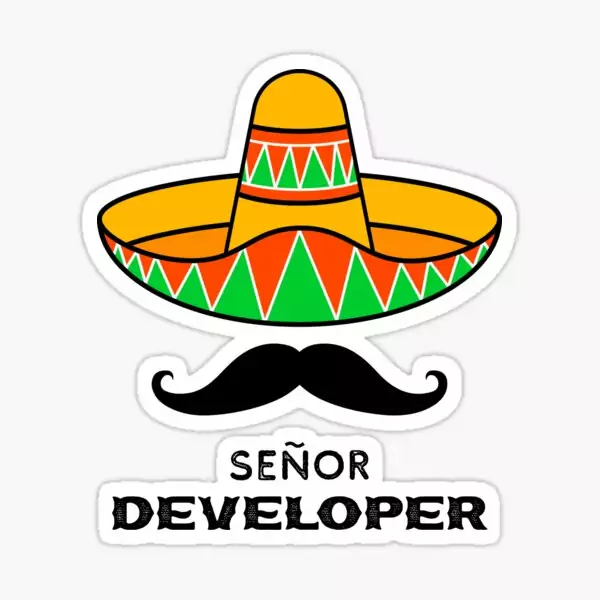 Web 3 Developer Salary Based on Experience and Skills
Perhaps one of the most important factors influencing a developer's price is skills and experience. The division into juniors, middles, and seniors in this area is the same as everywhere else – 0-1 year of experience (jun), 1-3 years of experience (mid), and 3+ (senior). Accordingly, the hourly rate of the developer increases in proportion to their experience. Now, considering the already high Web 3.0 developer salary, this payment ladder might look something like this:
| | |
| --- | --- |
| Position | Average Annual Salary in the US |
| Junior | $80,000 |
| Middle | $115,000 |
| Senior | $150,000 |
For instance, the average salary of a blockchain engineer according to ZipRecruiter is $154,000.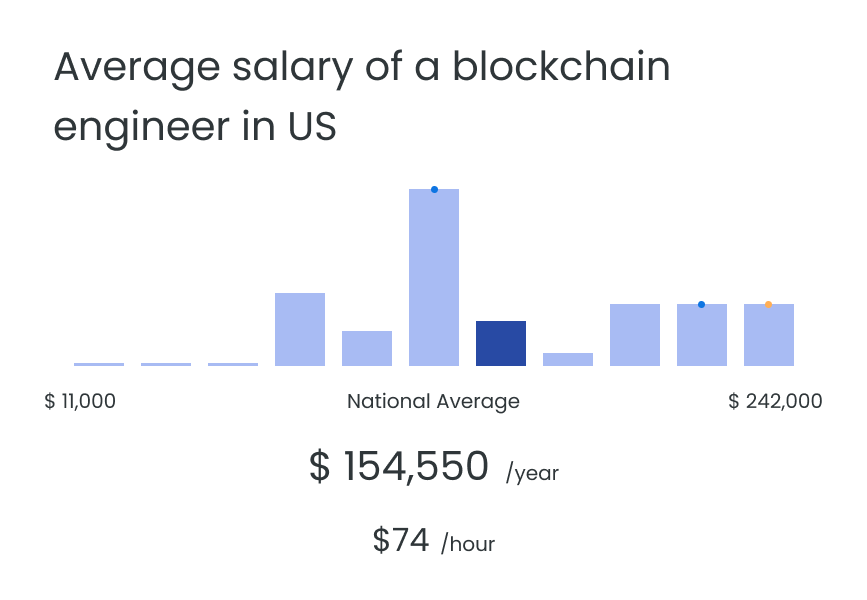 Skills are a little more difficult because a good developer must have pumped hard skills in different technologies. For starters, a good web3 developer should know both EVM-compatible Blockchains (Polygon, Arbitrum, Optimism) and non-EVM-compatible Blockchains (Flow, Solana, Terra) or at least the one blockchain needed for the project. On top of that, there are multiple SDKs like web3.js or ethers.js that replace more typical for web2.0 libraries.
Another skill that can add up to the Web 3 developer salary is the ability to create a crypto wallet or at least use pre-made wallets like MetaMask. Then there is an option to run a node (self-maintained node) or use a node provider. According to Alchemy, it can cost up to $94,000 per year to have a self-maintained node.
If you are looking for a Smart Contract Engineer (that can cost up to $94,000 per year), they also have to be well-versed in Solidity, Node.js, token staking, and general cryptography. Naturally, full-stack developers with knowledge of both Smart Contracts and the above-mentioned Web3 tech stack will cost more.
Web 3 Developer Rates Based on the Engagement Model
As with hiring a regular developer, the hiring model can have a significant impact on cost. Consider the most popular models and where exactly they cost in terms of money.
In-house
Hiring a full-fledged developer to join your team is a long-term strategy that should be adopted by companies that intend to work closely with Web3. In this case, he becomes a full-fledged part of the team, he needs to provide infrastructure, and equipment, and pay for holidays and sick days. All of the costs, however, you need to take care of.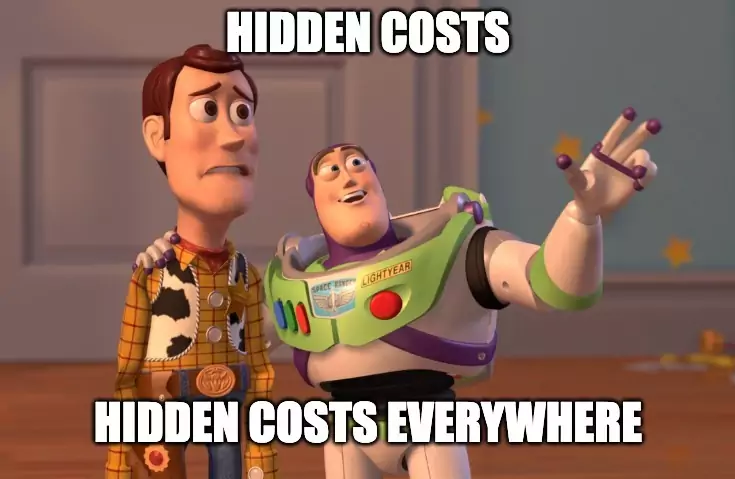 For example hiring and onboarding costs, plus taxes. The contracts with in-house employees have to be more strict. On the other hand, you get a dedicated employee who will always be 100% involved in the process.
The cost in this case will be equal to the hourly rate of the developer you hire to the team, plus salary bonuses.

Outsourcing
Outsourcing is an ideal choice for those companies where there are no specialists suitable for the job or application development (especially dapps) is not the main activity of the company. Then the best thing is to hire a team of experienced developers in an outsourcing company who carry out the project for you, while your in-house team deals with core activities and strategic issues.
Outsourcing can be more expensive than home development because, in addition to the developer's hourly rates, clients also need to pay extra to the outsourcing company. But you can use offshoring and hire a team from another country where the rates are lower and minimize the overpayment. Plus there are no hiring or onboarding costs, as well as sick days, bonuses, or holidays to take care of.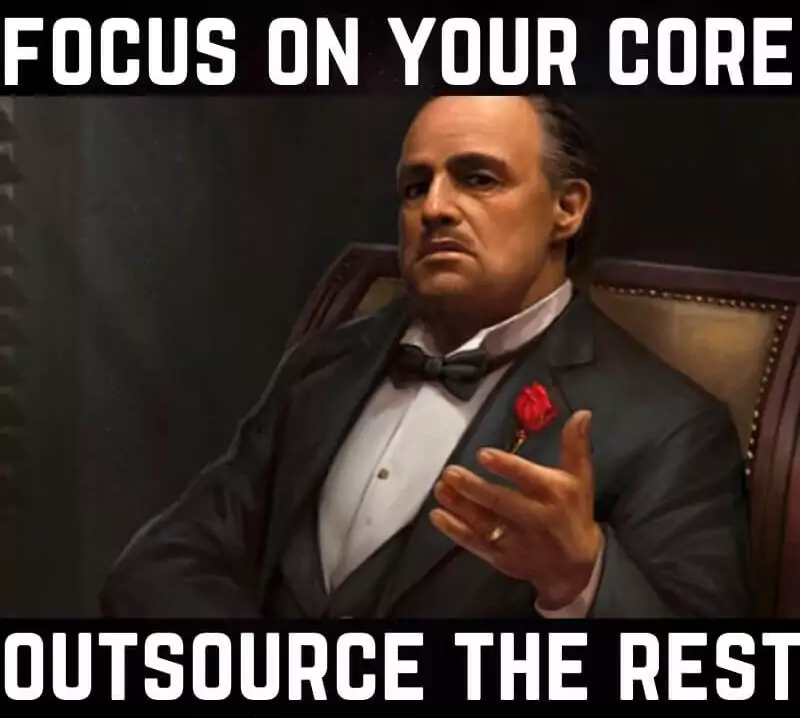 Since the employee is linked to an outsourcing company, there is a solid guarantee a developer will fit your description (thanks to a huge pool of talent) and will actually be able to finish the work without disappearing. And if something doesn't go right you'll always be able to change the developer or scale the team up or down (depending on your needs).
In other words, the benefits you get from outsourcing match the price and, in our experience, are worth it. Especially when you can minimize the costs by offshoring.
Freelancers
Freelancers do the same work as the outsourcing team, with the only exception -it takes an insane amount of time to find a top-notch freelancer, which slows you down. Moreover, there is no guarantee that a freelancer will be able to complete their task in time due to employment in other projects, meaning the production time can be delayed even more. If you need a team, then it will take time to select specialists.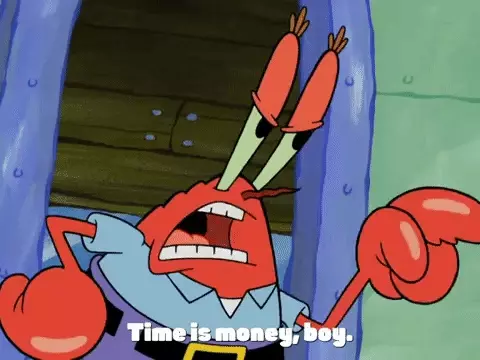 Freelancers are a cheaper way to hire than an outsourcing company, but they are definitely more time-consuming, which entails additional costs.
Hybrid
The hybrid model implies that part of the team will work from the office (your in-house team), and part of it will work remotely (staff augmentation). This is an ideal option for those who lack a couple of specialists for temporary assignments and want to offshore to reduce costs. In this case, after completing these temporary tasks, the specialists simply leave the project, completing their work.
Find out how the Outstaffing model fits you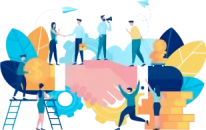 Why rates are not the same as total development costs?
In application development, it is not uncommon for a situation where the final cost of a project is higher than the sum of the rates of all developers. Why does that happen?
First of all, you can not put an equal sign between rates and cost, since rates are just hourly payments to developers, and the cost is the total amount of payment to reach specific, measurable results, meaning it's far more complicated and broader.
There are three factors that can weigh in the final cost: rates, development speed, and code quality.
When hiring developers, special attention should be paid to their speed and ability to write good code, as any delay in the project can cost money. If the code is poorly written and needs to be redone, this is not only a delay in release to the market but also extra hours of payment for the developer's work. Not to mention that the QA and fixing bugs in the poorly written code will take much more time.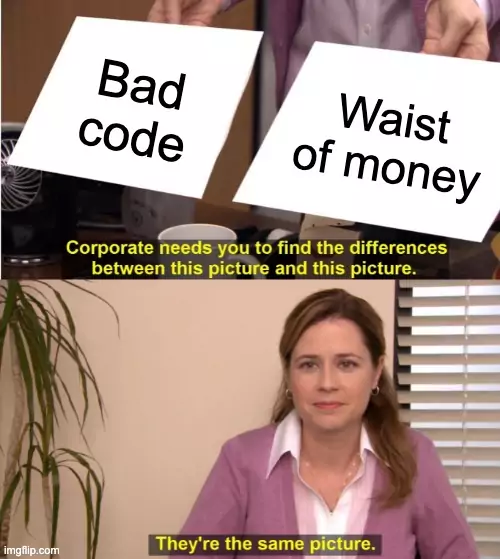 If the coder does not have enough experience and skills to complete the task and they spend let's say 5 hours on a task that could be completed in 2, then the overpayment is obvious.
To avoid hidden costs like that, it is necessary to check developers for the speed and quality of work, and not just look at the rate.
Save Budget on Your Web3.0 Project with ProCoders
At ProCoders, we provide outsourcing and outstaffing services to people with ambitious plans, but who lack the manpower to carry them out. We have dozens of talented developers at our fingertips and hundreds of successfully completed projects behind our back. Whether you have an urge to create a web3.0 app or any other app or web application – we can help you gather a team of professionals and get started within weeks.
As an outsourcing and outstaffing company, we offer unmatched flexibility when it comes to hiring. You can hire one talented seasoned developer with ProCoders to match your in-house team or hire an entire dedicated team for your project. We can also create hybrid models as well, according to your project specifications and requirements.
Let's check which developer fits you!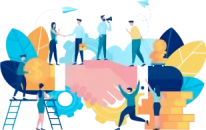 Hiring with ProCoders means choosing speed and efficiency, as well as gaining financial perks that come with offshoring. We have adjusted the process of search, hiring, and selection to automatism. Thanks to the cooperation with many partners in different industries, we are confident that we give you transparent conditions without any additional hidden costs. As our client, you pay for the delivered code – focus on the result!
F. A. Q.
How to Hire Web3 Developers at a reasonable hourly rate?
The easiest way to hire developers is to contact a recruiting firm or outsourcing agency that will quickly find the perfect candidate for your team. Although it is counterintuitive, it will save your time (that you could've spent on core activities that bring revenue) and also save up on hiring costs and your HR's hourly rates.
Do Blockchain developers available for quick hire?
Depends on the region where you plan to hire. For example, the availability of specialists in the US is slightly lower, since all good specialists are most likely already working on projects. And for example, in Croatia, there are a lot of free and available candidates for quick hiring within a month or even a few weeks.
What are the risks of offshoring?
It is considered that offshoring means losing control, as employees are located in another country. In addition, the difference in time zones and, more importantly, mentality, can stall work. All this needs to be discussed separately with your partners and be sure to be fixed in the contract in order to minimize the risks! And the partners themselves should share the core values of your company.
What is the best smart contract blockchain?
This is a question that is actively discussed among developers, but the most popular platform is still the pioneer in the field of smart contracts – Ethereum. Some experts even predict that Ethereum's value will increase up to 400% in 2022.
Conclusion
If you want to use the latest technologies such as blockchain and smart contracts to capture new markets and establish dominance, then you most definitely need a Web3 developer. Hiring a good developer while Web3 is on the surge might be challenging, mostly because of their availability and increasing hourly rates, which result in whopping salaries.
Thankfully, here at ProCoders, we know how to pay a decent Web3 engineer salary and avoid overpaying. For starters, you can look for offshore developers or even hire a full-stack team to avoid hidden costs and shorten the time to market. We have plenty more tips if you are interested. And if you are looking for Web3 developers right now we can help as well!
With ProCoders you can choose the tech stack and composition of the team, whether it's a dozen of developers or just one. Moreover, you can scale up or down when needed during the project, maximizing efficiency and minimizing overpaying. Contact us and schedule a consult with our top-notch Web3.0 specialists!
Let's schedule a call to discuss all your needs!