ReactJS is popular, reliable, and a solid choice for companies looking to put together fast, responsive frontend applications. If you're looking to build your next application in ReactJS, and hire React JS programmer talent, you're in good company.
According to a recent study of developers by StackOverflow, more than 74 percent of the developers surveyed said they "loved" working with it — more than any other competing framework. It's not hard to see why. ReactJS is an open-source, JavaScript-enabled library that allows developers enormous flexibility in developing frontend applications. Originally developed in 2013 by Facebook, the library enables applications that can run multiple user interfaces at once, without slowdowns in processing speed.
Case Studies: ProCoders Projects That Use ReactJS
Here at ProCoders, we have many clients who specifically hire ReactJS talent for their developers, and have many examples to show off our expertise in this library. We can offer you ReactJS case studies in nearly every industry vertical. These are some of our favorites.
These Companies Trust Their Business to ProCoders
IoT, SaaS, Distillery
Roth River
When Roth River came to us with the need for a customer-facing mobile app, our team helped them conceptualize the project, choose the proper framework, assemble an outstaffed team and produce the app from start to finish. The app created turned out to be a major part of the company's overall product offering and business strategy, setting them ahead of their competition.
Software as a Service
Frontegg
Bringing a new SaaS product to market takes enormous amounts of development time and talent. ProCoders helped Frontegg get to market faster by providing surge staffing. Our developers ensured Frontegg got their product in front of customers, and get one step ahead of their competition, all while staying on time and on budget.
SaaS, E-learning
WES-English
When they needed to hire ReactJS developer talent, WES-English came to ProCoders to help them develop a highly interactive platform for their users, who use the system to take online courses to learn Business English. The intuitive platform helps them keep track of their courses, interact with other students, and much more.
Tete-a-tete with our partners is a good idea!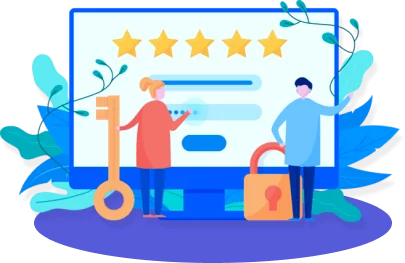 The ReactJS Expertise You Need
Because it is an open-source library that is maintained by Facebook, you get the best of both worlds when you hire ReactJS developers. It has the backing of Facebook, and as such, is constantly updated and debugged by one of the biggest technology firms in the world. And, as an open-source library, it has a devoted global following of thousands of React JS developers to hire and a thriving online community where tips, tricks and extensions are discussed, and new libraries are introduced. When you hire ReactJS programmer staff, these are some of the programs you can expect them to know:
Redux

Material UI

React Bootstrap
Our rock-stars are hands-on with
50 more

Ruby, Python and JavaScript
– based tools and
libraries. What stack do you use?
The ProCoders Outstaffing Model
The ProCoders' work model differs from other React.js development companies you might hire. We work with you directly, in a completely transparent manner from start to finish. During our research and discovery phase, we get to know your project, and we also get to know your competitive landscape. We carefully vet ReactJS developers to hire, so you don't have to sift through piles of candidates on job boards to find a match. Whether you're working with frontend web applications or complex software development, we'll hire the right ReactJS developer for you. And once work begins, you don't have to worry about project managers getting in the way. When you hire ReactJS developer talent with us, have direct managerial control over your outstaffed ProCoder's team. For most clients, this feels a lot like hiring new internal staff with ReactJS expertise — without all the extra expenses and HR hassles.
We work seamlessly with your team, giving you ReactJS developers for hire. Here's how:
A Dedicated Outstaffed Team
The captain is always on duty. CEO @Oleg makes a research to select technologies and personalities for the future supply chain project
ReactJS Talent, at the Ready.
This framework has been embraced by the developer community in a big way. In fact, according to the latest report from SimilarTech, ReactJS has been used on more than one million websites to date, and more than 298,000 unique domains. And the numbers are growing every day.
With so many ReactJS developers for hire, the pool of hireable ReactJS programmers, coders and software engineers is large. But so is the demand. It's a very competitive market to hire the best ReactJS talent.
Calculate Development costs
Get a ballpark estimate in a few clicks
ReactJS Developers with Experience in Every Industry Vertical
ProCoders is an IT outstaffing firm. We have a standing staff, allowing you to hire the perfect React JS developer, programmer, coder or software engineers that can be deployed to work for your company on contract, on a full-time, part-time or project basis. All our ReactJS programmers to hire read and speak English fluently, so there are few worries about your instructions getting lost in translation. And best of all, our talented engineers have faced different projects and can contribute a lot to your specific industry vertical.
Ready to hire for your next ReactJS project?
In life like business, you plan to succeed when you succeed to plan. Come to ProCoders, and before you hire ReactJS a prospective ReactJS developer, we'll work with you to understand what drives your business, your key performance indicators, and your project milestones. This essential part of the process helps us match the right combination of intermediate and senior team members to your project, minimizing your budget. And it also ensures that we are able to understand your unique technology landscape and legacy systems. Here's how our onboarding system works for new clients: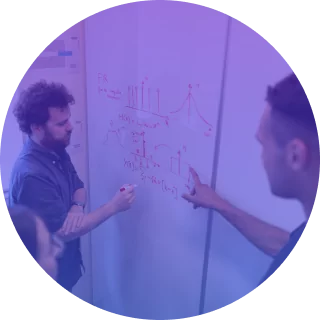 01
Needs Assessment
We listen to your needs and review your development plans, offering you the best choices for outstaffed developers from our team.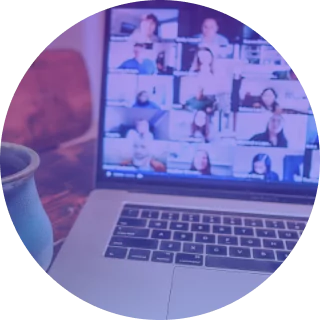 02
Interviews and Work Team assignment
Once you've interviewed and approved your team members,we integrate fully into your internal project management systems. Our team becomes your team.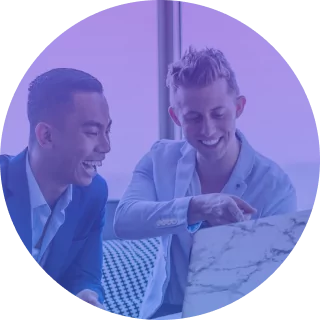 03
Daily Client interaction
You manage staff directly, and we participate in your internal project management systems, helping you meet your established project milestones.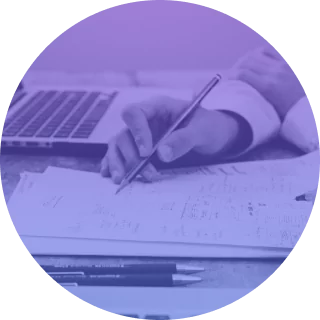 04
Final approvals and billing
Agreed upon fees not already billed are invoiced and the job is closed. Customers with outstaffing agreements continue to be billed monthly for new work.
ReactJS Developers for Hire at ProCoders: How We Work
Located in Central Europe, ProCoders is situated in an economic center well known for its concentration of high-tech schools. This gives us an enormous pool of world-class talent, available at a cost far lower than you might expect to pay in the US, the UK, and many European markets. Along with that, we at ProCoders prefer a clear approach to cooperation, and our values are one of the reasons why many of our clients are referrals.
What Our Clients
Say About Us
Although the app is still being fine-tuned, ProCoders have succeeded in creating a promising product. The team was open to exploring new ideas, even in early development. Although better conferencing tools might improve communication, ProCoders were very responsive and overall a joy to work with.
Todd Pritts
Chief Product Officer, Roth River, Inc.
Frequently Asked Questions
How fast can ProCoders hire an HTML developer for my company?
HTML is a key skill that most developers have, so this allows us to make a broad search for your company. Usually, we can have one of our staff developers on hand for you within just a couple days. However, if our on-call staff is currently engaged, then we will need to find and vet developer candidates — a process that can take up to two weeks. Usually, though, we can place the right coder for you in a week or less.
How fast can ProCoders add/remove a team member?
Speaking generally, we can provide you with a new team member within two weeks, and you can "offboard" a team member with a one-month notice. However, if we have available staff ready, we can often provide you with staffers faster than two weeks. And if you need a developer with a difficult-to-source skillset, it may take us a few days longer. While ramp-up times do vary, we make it our business to fill your outsourcing needs quickly
Why are rates different for developers with the same experience level?
A developer's worth is often measured not by the years they've been in the business, but on what programs they know. For example, if a developer has five years of experience, but it's in a language that's older or not as popular, he will not be worth as much as the developer with five years experience in a new, up-and-coming technology.
Do you bill hourly or monthly?
The answer is yes, we can bill hourly, or monthly, depending on your needs. Most of our clients work with us on a monthly basis, multiplying our hourly rate by 160 hours for a flat monthly full-time fee. Hours in this arrangement tend to flex a bit in the client's favor as our developers work to get your job done just right. We also work on a project basis, which works more based on a more strict flat fee arrangement. Generally, we encourage retainers because they are generally a better buy for the client. But either way works well.
I'm not a technical founder of a start-up. Can I manage a team?
It's true, at ProCoders we do put an emphasis on direct client-to-team communication. But if you're more of a hands-off kind of manager, we can assure you that we'll be watching things from our end. Every team you hire from us should consist of a Quality Assurance Specialist and a Lead Software Engineer, who will do a lot of the management, day-to-day.
Can you assemble a team that's right for my project's needs?
Of course! Matching the right programming talent to your job is what we do best. We have an extensive research phase that helps us understand your business goals, allowing us to outline the steps and resources needed to take your project from concept to completion. We'll provide you with extensive documentation that outlines the scope of your project, and also shows you how the staff is the right mix for your technical stack, schedule and milestones. When you work with us, you can count on us finding the right developers for you.
What kinds of specialists do you have onboard?
Our staff covers most of the popular technologies, both for web applications (using React.js, Node.js, Angular, Vue.js, Laravel and Symfony) as well as mobile applications (cross-platform mobile frameworks like React Native and Flutter.) If you'd like to see the full list, check out our tech stack.
How much can I expect to pay to develop a ReactJS app with ProCoders?
The answer to this question depends on the size and complexity of your app. There is no hard and fast answer we can give. But, we can get to the answer by asking the right questions, such as: do you need an independent team or do you need to simply augment your existing team? What needs to be done, and how many hours of developer time will it take to complete the project? How quickly do you need the project done? Does there need to be complicated tie-ins to your existing backend systems? How senior does the developer need to be that works on your project? We'll ask you all these things and more, and develop a proposal that takes all these answers into account.
Do you want to learn more how to build remote team with ProCoders?