ERP and Supply Chain Management System: Improve Efficiency of Your Business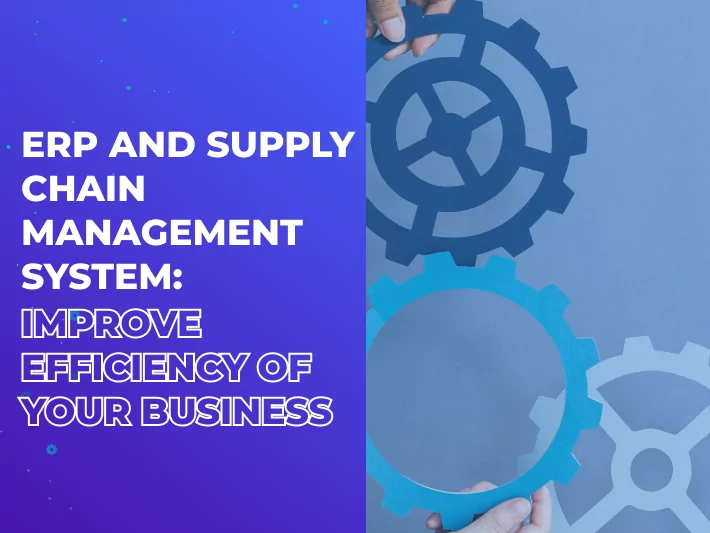 What is ERP System?
Enterprise Resource Planning systems are used by companies to coordinate their business operations. The core of an ERP system is that it enables the integration of various business processes into a single platform for better organisation. That is, it comprehensively connects various departments.
What is SCM System?
Supply chain management is the process of managing the flow of resources in a company from raw materials at the production level to finished products at the distribution level. The software that enables this high-level organisation is an SCM system. ERP and SCM are alike in that they integrate various business functions, although limited to the supply chain.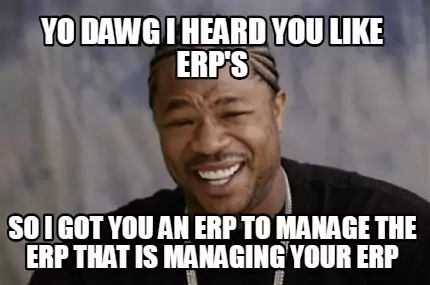 How Do These Systems Actually Work?
The next question would be what is ERP system in supply chain? From the descriptions above, it is easy to see how similar ERP and SCM systems are. Both systems bring integrative functionalities to the organisation of business operations. The only difference is that ERP systems are more encompassing, covering business processes beyond the supply chain. Now, we continue to examine the role of enterprise resource planning in supply chain management.
ERP System Benefits for Supply Chain Management Process
What is ERP in supply chain management? This section discusses how ERP helps in supply chain in various ways. ERP and supply chain both have their own place, but their functions overlap and their cohesion can bring multiplied results to the business.
1. Data-Sharing and Faster Decision-Making
ERP software for supply chain connects different sections, from inventory to logistics. As such, workers across various departments and units can share critical information with each other in real-time. Subsequently, each person can act faster on any information they receive. Where there is no ERP system, people will have to jump hoops to reach the other side of the divide.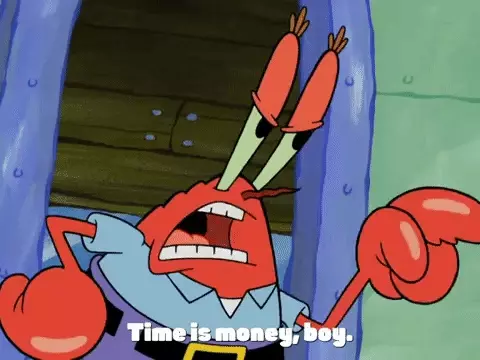 Often, much of this information requires urgent action and implementation. Without a coordinating platform, such data can get lost in the cracks. However, it does not have to be so. Managers can interact with their team members better and communicate faster when there is an ERP system in place.
2. Automation
Modern ERP and supply chain management systems can automate business functions. For instance, when there is low stock in the inventory, the system can contact the supplier automatically for restocking. This enables the company to meet the demands of our increasingly fast-paced world by handling supply orders on the go.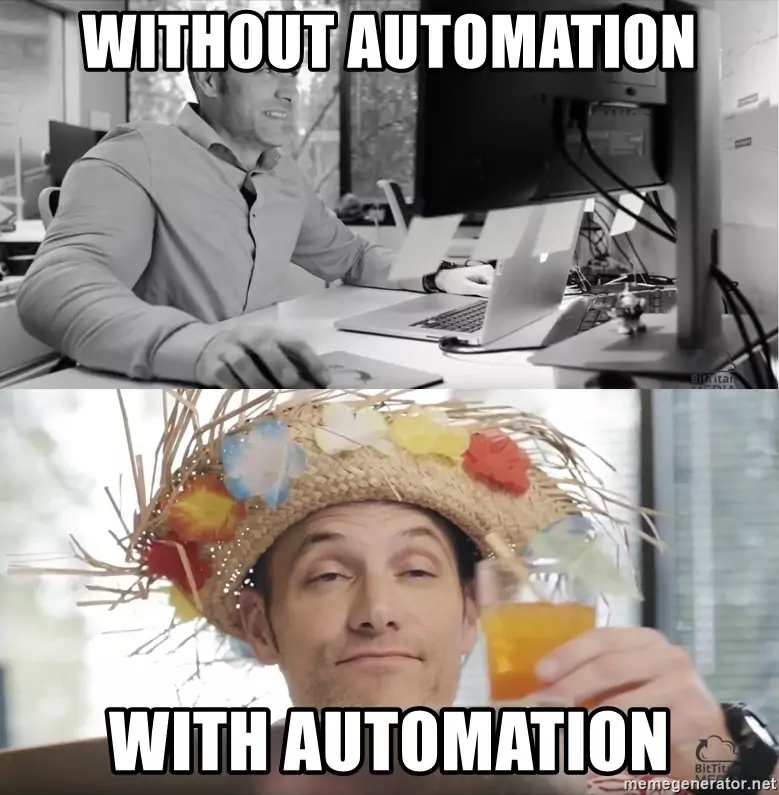 In addition, there is less risk for error because human intervention is limited. For instance, a manager cannot 'forget' to restock a low order; the system does that automatically. In this way, too, employees can channel their best efforts towards core business processes rather than dragging through seemingly trivial but obligatory tasks.
3. Forecasting and Analytics
The world is increasingly data-driven. Integrating an ERP system into your SCM processes is another opportunity to collect useful data and scale up business operations. This won't be possible if you cannot read the patterns and trends in the data. Enterprise resource planning and supply chain management systems allow you to collect actionable data from various sources.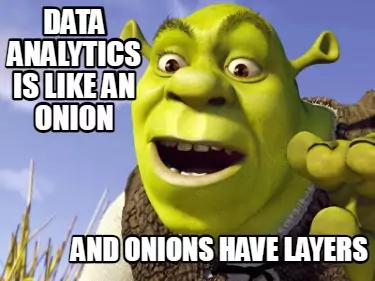 All this data is integrated into one comprehensive platform, giving the business leader wide-angle visibility of all the processes. This also enables you to determine what to expect, as far as the data patterns tell. The ultimate implication of this is the achievement of just-in-time (JIT) production when all operations and processes fit into each other seamlessly.
4. Streamlined Operations
Every entrepreneur and business leader appreciates the advantage of streamlining business processes. This is what supply chain management ERP software does. It enables the proper organisation and the smooth running of the supply network, facilitating productive interaction between suppliers, manufacturers, managers, transporters, wholesalers, retailers, consumers, and virtually everyone that is involved in the supply network.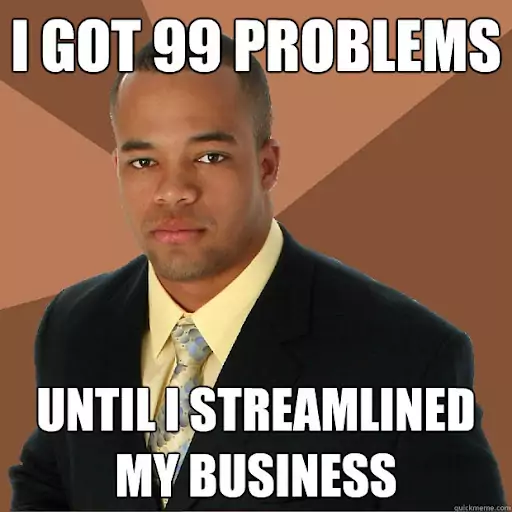 An ERP system allows you to pick out and optimise unproductive areas, boosting the efficiency in these areas.
5. Risk Management
It has been mentioned that one of the key advantages of an ERP system to supply chain management is that it allows more visibility into the processes. This, of course, means that managers and leaders can foresee risks and develop risk mitigation plans ahead of any challenges.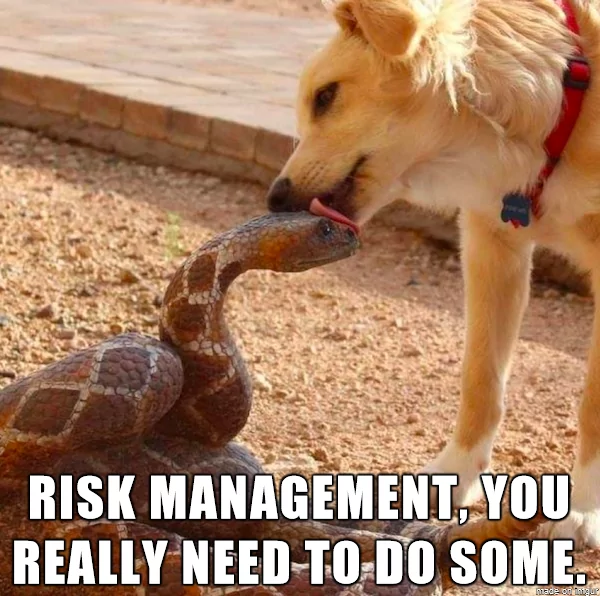 For instance, the COVID-19 pandemic reached its heights, businesses with an efficient ERP in logistics and supply chain management were able to coordinate their functions better and even power up their operations amidst the global challenge. An ERP greatly reduces the chances of inaccuracies, errors, and risks, allowing operations to progress smoothly.
Popular EPR Systems List
SAP
SAP is renowned for its software solutions that enable companies to integrate and manage critical business processes. Its ERP system is a cloud-delivered solution that has built-in machine learning, digital assistance, and analytics functionalities.
SAP ERP connects SCM with other departments such as manufacturing and procurement for process transformation. SAP ERP comes with a 24/7 support team as well as a flexible solution for both small and large companies. It has both ERP and SCM software.
Oracle ERP
Oracle Fusion Cloud ERP or simply Oracle ERP is another leading software solution. It primes itself on enabling continuous innovation and ensuring that companies can adapt to change by adopting innovative technologies and staying in touch with market changes.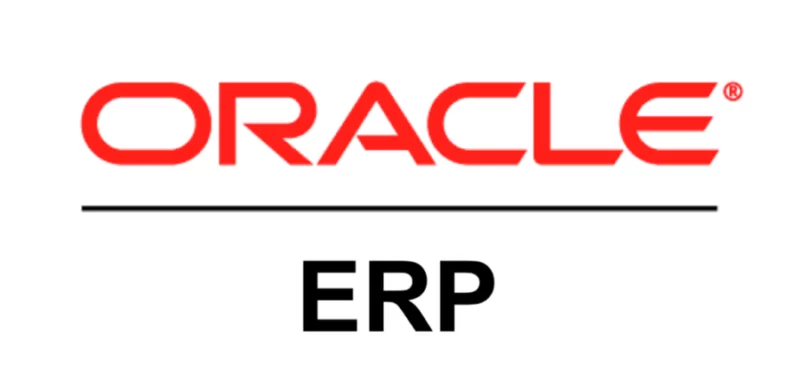 It also features technological functionalities such as AI, automation, and advanced analytics. On the SCM end of the solution, it integrates innovative functionalities across planning, inventory, logistics, maintenance, product lifecycle, and order management, among others.
Sage
Sage Business Cloud is a suite of ERP software packages that focus on helping companies to maximise efficiency, simplify business processes according to unique needs, and facilitate global expansion. There are various options to choose from in the Sage ERP packages: Sage 200 Evolution, Sage 300cloud, and SageX3. X3 is designed for managing core business processes while 300cloud is geared towards growth and expansion. 200 Evolution is the most powerful version of the ERP.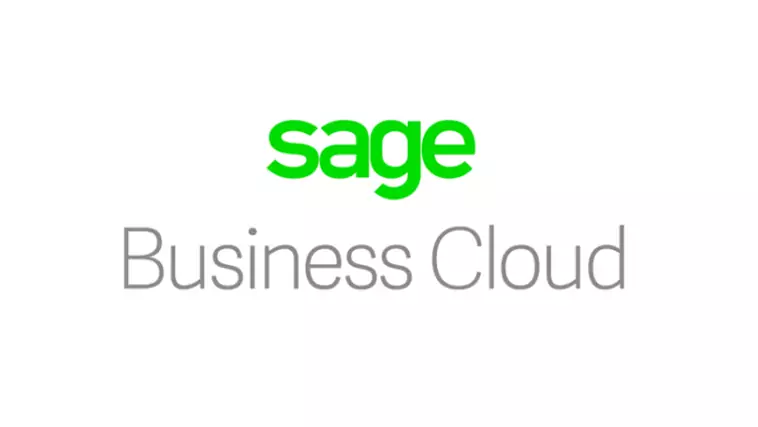 Microsoft Dynamics 365
Microsoft Dynamics 365 is a suite of interconnected ERP solutions that enable companies to achieve agility. Dynamics 365 Supply Chain Management solution focuses on helping businesses to build agility into their SCM operations. It connects the entire business via intelligent software that optimises operations.
It covers manufacturing and warehousing, inventory management, goods transport, rebate management, as well as production and distribution planning.
Kinetic (Epicor ERP)
Formerly known as Epicor ERP, Kinetic is described as a future-focused, intuitive, and scalable ERP application. It is an all-encompassing solution for businesses of all sizes. On the SCM side, its goal is to empower businesses to be more profitable by building an efficient supply chain.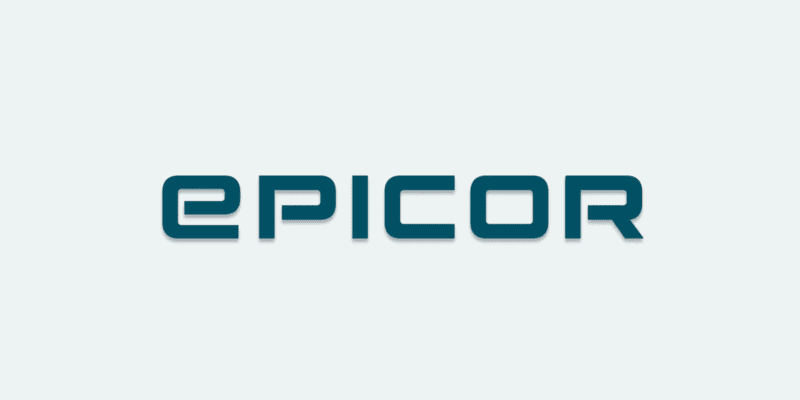 From purchase and demand management to warehouse management and supplier relationship, Kinetic is an in-depth custom-built solution for building valuable supply networks. The service can be tailored according to a company's needs.
What Should You Pay Attention to When Making a Choice?
Functionality
ERP systems are comprehensive solutions that have various features connecting different departments. However, the context here is the supply chain, so you have to select a solution that has efficient SCM functionalities and those functionalities must be adaptable to your company's unique needs. Thus, custom-built solutions are the best because they are flexible and tailored to fit your company and industry context.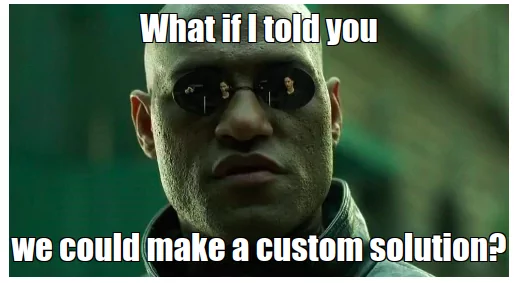 Compatibility
Unless you are overhauling all your systems, you must make sure that the new ERP is compatible with your existing systems, especially your current SCM system. Configurations, customisations, and data migration shouldn't be herculean, although, most companies need the services of a services company such as ProCoders.
Let's check which developer fits you!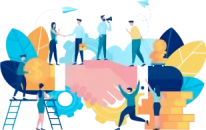 Employee Fit
Your employees are the ones who will use and manage the ERP system. Therefore, it is better to choose an ERP solution that has a good reputation for servicing businesses in your field. It is not strange that some ERP solutions perform better in certain fields than others. You must choose a solution with which your employees can develop the best affinity the fastest.
Adaptability
The focus of every business is growth; no one wants to remain stagnant. Therefore, you should choose a solution that is adaptable and easily scalable, one that can handle business expansion seamlessly. Also, your ERP system should make you more competitive by adapting to real-world situations as it pertains to the market, your industry, and your company.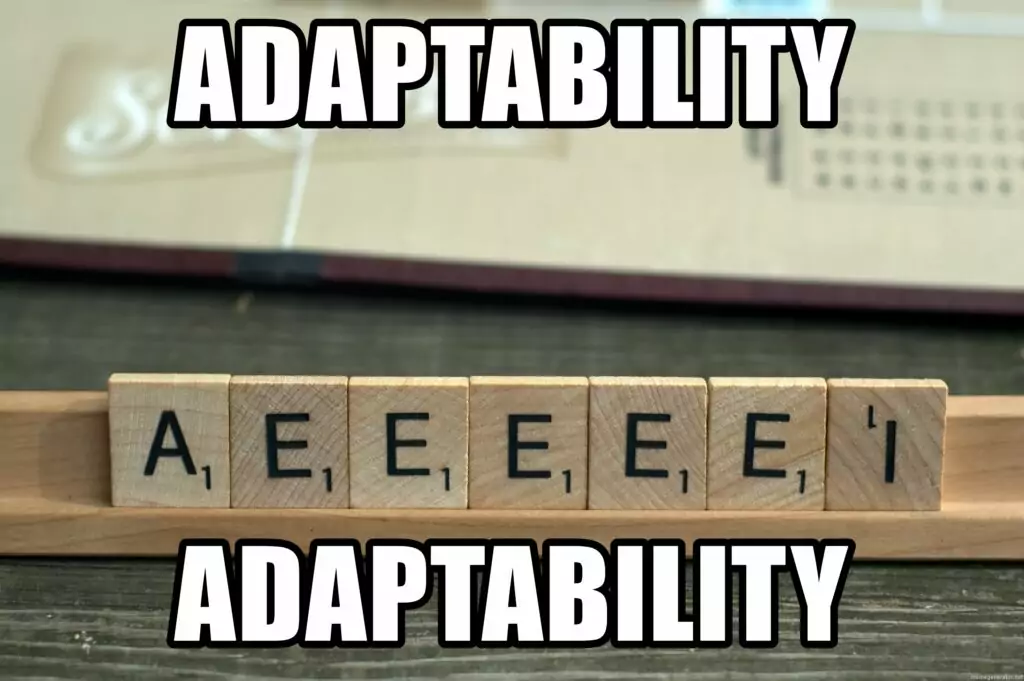 Support
The most popular ERP systems today are cloud solutions. That means there must be excellent customer support if you must even consider using a system. This is non-negotiable. Adequate product support ensures that the system would be configured and maintained according to your need. Essentially, using an ERP system is a sign of partnership with the vendor to move your business forward.
Possible Challenges You Will Have to Face
Adequate Staff
You need specially skilled staff to carry out the implementation and configuration of integrating the ERP system with your existing SCM solution. Often, most businesses opt for outside talent. IT staff augmentation is the best option here because configuring the integration is not a permanent responsibility. That's the service we offer at ProCoders, building sustainable teams of developers and other professionals to implement smart projects for our clients.
Find out how the Outstaffing model fits you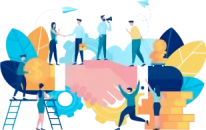 Finding a system that meets your needs
This is a real challenge. Generic ERP systems are less flexible, whereas most businesses need a flexible solution that is adaptable to their needs. The solution to this is to have a careful assessment stage, analysing all the options and interacting with stakeholders to find a workable balance.
Unforeseen Errors
In complex system deployment such as this, there is always the possibility of unforeseen errors and delays. How would you deal with those if they happen? More so, some errors may be so subtle at first and turn out to be very destructive later. You need reliable workers to implement the integration, constantly collecting feedback throughout the process to ensure that unnecessary errors and delays are avoided.
That's why, at ProCoders, the discovery phase is sacrosanct for us as we try to formulate a perfect plan, taking into account all the risks and possible failures. Then we develop a resilience strategy to remain on course even if anything breaks.
Let's schedule a call to start a Discovery Phase for your project!
So, What Are the Reasons to Use ERP System for Supply Chain Management?
The role of ERP in supply chain management is a varied one indeed. This section gives summary ideas of answers to the question, how are supply chains enabled and improved via ERP systems? An ERP system can help you to:
Enhance the flow of information across the company's departments and units.
Broker more fruitful relationships between your company, manufacturers, suppliers, and wholesalers/retailers.
Streamline SCM processes for greater visibility and adequate monitoring.
Optimise costs and improve profitability by identifying and cutting unnecessary expenses.
Facilitating business expansion; ensuring that expanding your supply chain will not break your business operations.
Managing and tracking inventory to have a more accurate understanding of stock availability and warehouse storage options.
Make better-informed business decisions by extrapolating insights from data analytics.
Manage procurement and sourcing for standardised manufacturing and production.
Gain access to insightful reports in real-time so that you can understand the state of the SCM and make more accurate decisions
How ProCoders Team Can Help You to Perform Integration ERP and SCM?
ProCoders is an Ukraine-based software solutions agency. We provide talents to help companies meet specific IT needs, including supply chain software development and integrating your supply chain management in ERP systems. We have worked with companies from different countries around the world, notably HANDLE Global, which we helped build a Capital Cycle Management tool (an ERP-like solution) that helped them manage their supply chain by integrating logistics operations, warehouse operations, and asset tracking into one platform.
Get our clients' contacts to discuss their experience with us!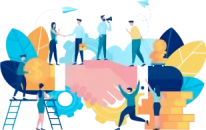 Integrating your ERP with an SCM system is a project best carried out by specialists, and we have adequate specialists in this field to build a team and work with you to implement a solution that drives your business towards its next level of growth.
F. A. Q.
What is The Role of ERP in Supply Chain Management?
An ERP in supply chain management is useful in data sharing and decision-making, automation, forecasting and data analytics, streamlined operations, risk management, etc. These functionalities cut across sections such as inventory management, supply chain planning, sourcing and procurement, warehouse management, logistics, and others.
How do ERPs Help Supply Chain Management?
Some of the ways in which ERPs help supply chain management include: enhancing the flow of information across the company's departments and units, streamlining supply chain processes for greater visibility and adequate monitoring, making better-informed business decisions by extrapolating insights from data analytics, and so on.
What is The Difference Between ERP and SCM?
It is easy to see how similar ERP and SCM systems are. Both systems bring integrative functionalities to the organisation of business operations. The only difference is that ERP systems are more encompassing, covering business processes beyond the supply chain. Therefore, the way to get the best out of both systems is to integrate them together.
Conclusion
A company's supply chain can be its business lifeline. Therefore, leaders must always take proactive steps to ensure that the business stays adaptable and competitive. One of such steps is by integrating the ERP system with the SCM system to achieve multiplied efficiency. In short, this is not a case of ERP vs SCM. Instead, it is about having a single cohesive platform that delivers greater results.
As such an undertaking requires the efforts of skilled software talents, ProCoders is well-positioned to supply the needed talent to execute the project. Contact us today for this implementation.
Let's schedule a call to discuss all your needs!