Software Development Outsourcing Guide: Benefits, Cost and Crucial Steps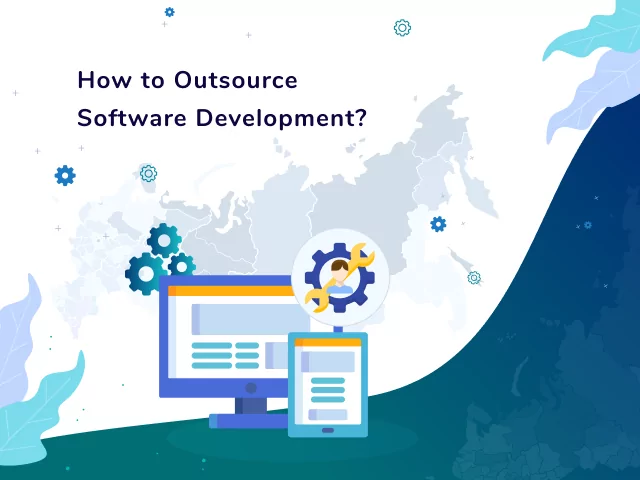 Outsourcing is a growing trend in software development, and IT in general. Statista puts the income generation of the global outsourcing industry in 2019 at 92.5 billion dollars. Creating software is a critical decision and that's why many companies are understandably hesitant about software development outsourcing.
However, like every other endeavor, success in outsource software development requires understanding the intricacy of the process from start to finish. These details are broken down here. This guide will help you to find the right outsourcing software development company for your needs.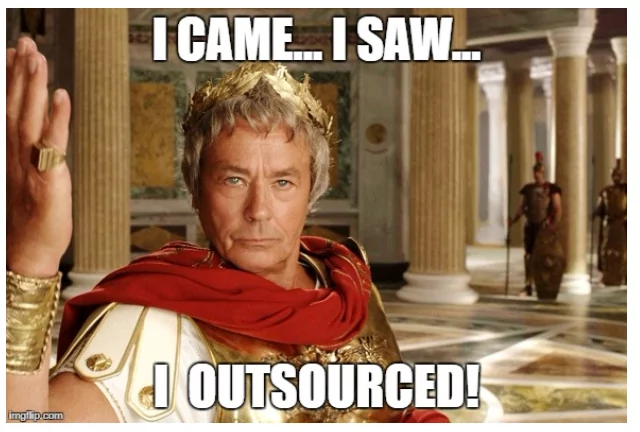 What is Outsource Development?
Software development and outsourcing are processes when an organization contracts a third party to develop custom software solutions. Comparing insource vs outsource software development, the last one going outside your company, or even offshore. Due to that, software development outsourcing services has many advantages including cost reduction, improved efficiency, mitigated risk, and enhanced security.
While hiring an IT software outsourcing company is not yet the norm for most companies, it is worthwhile to consider. Many business leaders still doubt the effectiveness of software outsourcing development since there are some software outsource pros and cons. However, software engineering outsourcing decentralizes development and bridges talent gaps for many companies, in addition to many other benefits.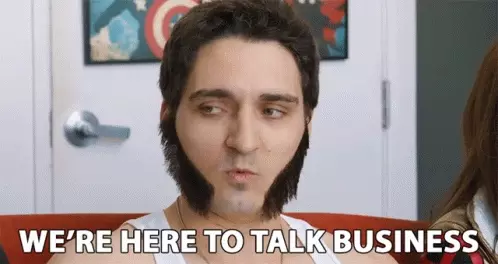 Typically companies hire specialists to do non-core activities, like outsource app development, perform routine tasks, or do research. It helps to save up the time for the in-house team to complete strategic objectives.
Why do companies outsource software development?
Organizations seek out IT software outsourcing services for many different reasons. From money savings to diversity, here are some of the top reasons an outsourced software development firm might be right for your company.
Cost benefits
By the time you add the costs of recruiting, training, and paying the salaries of permanent in-house developers, you realize that it is less expensive to hire outsourcing developers who are paid by project or hourly.
Fast innovations
Innovation is the foundation of IT, but since this industry evolves at a rapid pace, it might be difficult for your in-house team to be on their toes 24/7 and develop their skills in brand-new technologies. Outsourcing helps bring those new fresh skills to the team as fast as possible without losing time or efficiency.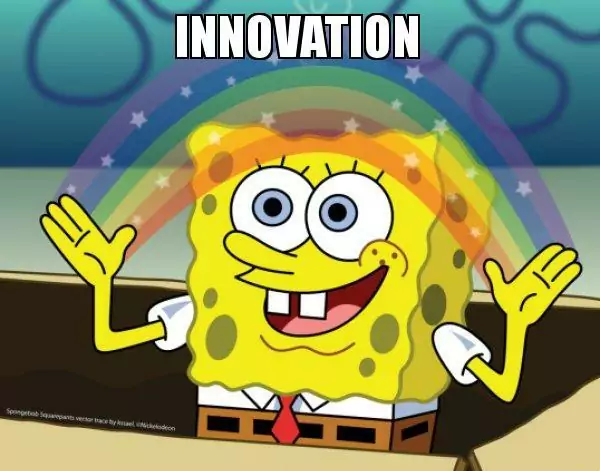 Flexibility in scaling and changing
You can hire a team with any composition of developers and add (or remove) people to it if necessary. Since the outsourcing company has a specific list of professionals, the process of scaling is fast and you can be 100% sure of the skills of those you add to the team.
Focus on core business goals
Even with an in-house team, it makes sense to outsource some aspects of development, especially when the in-house team is overwhelmed. You get a dedicated team that is focused on a single project or routine non-essential tasks while your in-house staff can continue with core activities.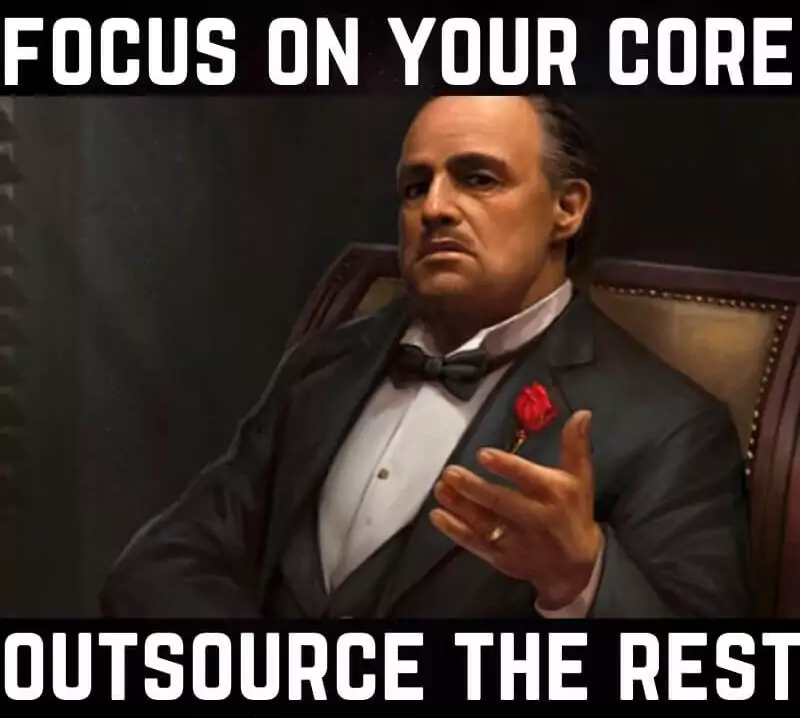 Diversity brings best solutions
When you find outsourced developers and hire them, you expand your talent pool and gain unique insights based on different perspectives. This is particularly important if you plan to expand your company globally.
Best practice from top developers
Using software development outsourcing means working with people who have been in the industry for a long time and have dealt with a wide variety of companies, which means they have the know-how to improve business performance, can offer innovative ideas for project development, take initiative and use their best practices to improve your business.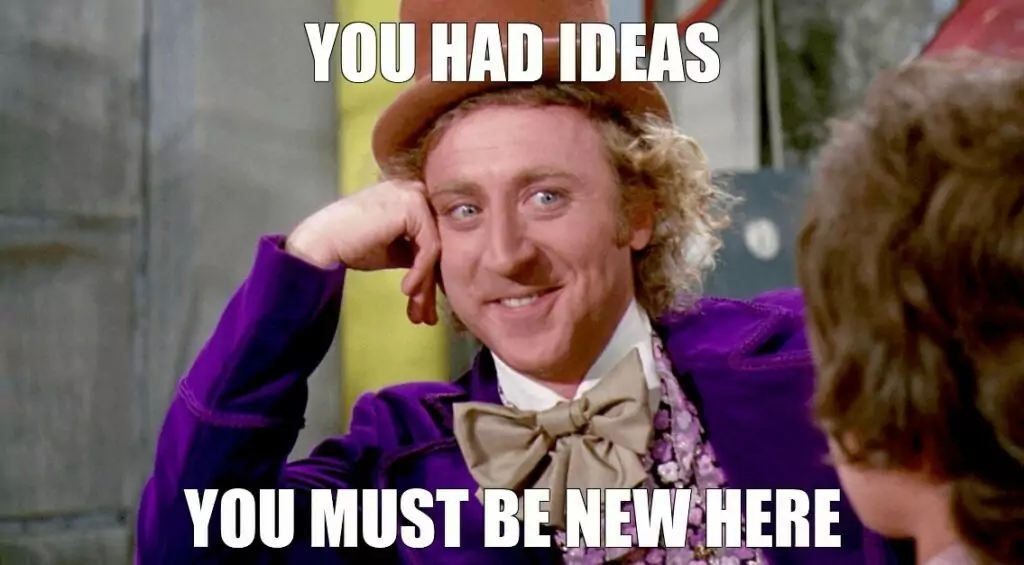 Other notable benefits of software development outsourcing
Companies that trust the software development outsourcing process to gain access to unique tools and resources from the outstaffed team, which reduces expenses on new infrastructure.
Outsource certain aspects of development, especially when your in-house team is overwhelmed. The benefits are getting a dedicated team that is focused on a single project, while your in-house staff can continue with routine tasks.
To deal with the skills gap in the US within the IT space, outsource development as a means to overcome your team's shortcomings in terms of talent availability.
Forget training and onboarding in-house developers. When outsourcing software development, a project is ready to begin once an agreement has been reached.
To ensure the greatest success, due to your diligent research and ask questions before reaching an agreement with an outsource software company or freelancers.
Regarding how to outsource software development, it has to be done right if a company is to fully reap the benefits above. Hence, the necessity of this guide. Most of the actions you take to make outsourcing effective are foundational.
Risks of Outsourcing Software Development
Naturally, outsourcing comes with its own risks, which it is advisable to think about in advance before you start looking for an executing company.
Intellectual property and security issues
It is normal to worry about the safety of your intellectual property when you delegate its execution to an outsourcing company. After all, these people come from a third party. This risk is easily eliminated by signing NDA's or other non-disclosure agreements, which now is a fairly standard practice in such companies.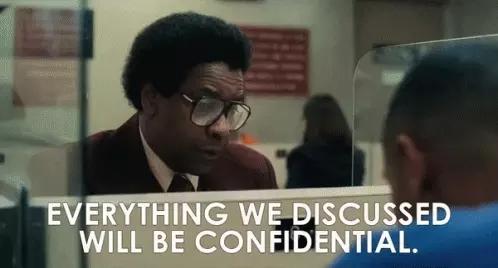 Lack of Experience with remote developers
As a rule, outsourcing developers are working remotely, which can be difficult for those CEOs who have little experience with this model of co-working. However, in 2022, there are many channels for continuous communication that will make up for this shortcoming: for example, video calls or corporate chats.
Poor communications
Finding contact with a software developer from the outside can be very difficult: they are not working in your office, are employees of another company, and in general, are newcomers to the team. The issue of establishing clear communication falls on your shoulders and this jeopardy cannot be underestimated.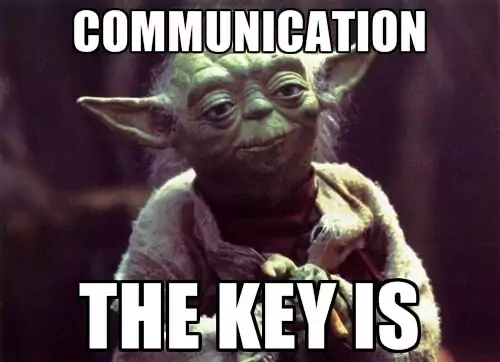 Matching requirements
Finding a good developer is hard. Finding a good developer who meets specific narrow requirements is even more difficult. Your success here largely depends on the complexity of your project, but as a rule, competent IT software outsourcing companies help with the selection of appropriate specialists. However, it's still a risk that you won't find a match among a pre-maid list of coders in a specific company.
Involvement and dedication
There is a misconception that outsourced developers care less about projects because they joined much later and don't care about their success. Naturally, this is not so. The strict execution of projects for such employees is a priority, since their image, payment, and portfolio depend on it. Therefore, their dedication to the project will not be much inferior to your in-house team.
Less control and handleability
Difficulties with a delegation of authority can arise for any leader, especially for someone who loves control. It is difficult to get used to the fact that some unfamiliar employee is doing work for your company and it is tempting to contact the contractor every minute and check the progress of the work.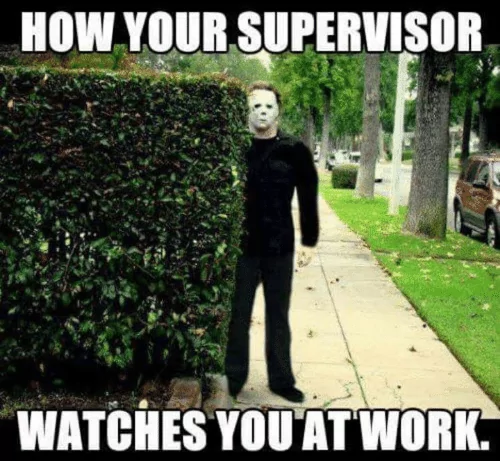 Fortunately, any outsourcing software development company negotiates the communication procedure at the stage of concluding the contract and you can ask for more regular calls/reports if you wish.
Hidden outgoings
Hidden costs are an issue usually associated with software development and outsourcing. They include costs to find a vendor and contracting, properly transitioning to the vendor once you've found them, managing the team, and, if the project is not done in time and it's not specifically mentioned in the contract, the cost of prolonging the hire. This can be avoided by competent drafting of documents and a contract, but for first-timers, this can be a problem.
Software Development Outsourcing Models Comparison
During the existence of outsourcing as a service in the field of IT, this process has undergone many transformations and today there are several models of outsourcing.
Offshore outsourcing
Benefits
Offshore outsourcing is hiring a team for developing your project from a different country. The question of offshore vs onshore software development is essential for companies that are choosing the outsourcing model, however, offshore software development outsourcing has several notable benefits, for instance, it is typically easier to find talented developers since a pool of talent expanded from one country to all of them.
Moreover, offshoring to countries in Latin America, Asia, or Eastern Europe allows cutting costs by using the difference in costs of living.
Risks
As with any remote developers, offshore outsourcing is posing a risk of unstable and poor communication, especially prevalent if there is a language barrier in addition to location difference. CEOs who have little experience in leading remote teams may not be able to tolerate this type of communication.
Dedicated development team
Benefits
A dedicated development team is a type of long-term collaboration between a client and a team of professionals, who have been hand-picked to meet specific business objectives. This model is now gaining more traction since it allows hiring specialists with much-needed skills already assembled in a team.
As a result, you get a well-functioning team instead of disparate developers and the composition of the team depends on your project, it could be an all-developers team, however usually it has UI/UX designers, Quality Assurance, Project Manager and other specialists.
Let's schedule a call to start a Discovery Phase for your project!
Risks
This model is typically more expensive since you get a whole team of developers, so it is not budget-friendly. The assembling of a team can also take more time and effort, the same can apply to the team management during the project.
Staff augmentation
Benefits
Staff augmentation is the most natively logical form of outsourcing. It means hiring developers and making them a part of your team (as opposed to many other models of outsourcing when you buy the services of outsourced developers but do not control their work process) but only for the duration of the project.
Its main advantages are complete control over the work the coders are doing without additional costs when hiring an actual in-house employee since the company pays for their sick days, equipment, and so on.
Find out how the Outstaffing model fits you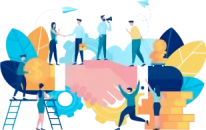 Risks
Again, most developers work remotely so you'll have to adjust to this. Finding the right developer with the necessary skills can also take time, however, it is significantly faster than looking for an employee on your own.
Fixed-price contracts
Benefits
Fixed-price contracts do exactly what is stated in the name – you pay a set sum of money to an outsourcing software development company to develop a product. This is a very clear model in terms of budget and deadline, so a lot of businesses prefer FP contracts.
Risks
However it is not flexible, and no no major changes in the project are allowed, as this is not provided for by the cost. That is, for large projects, especially for fuzzy ones, this model is much less suitable.
Time and material model
Benefits
The difference between T&M contracts and other models is that you establish a clear pay rate for the time needed to complete the project. This model fits projects with no set date or no clear vision of the finished product. It is very flexible since the final price depends on the time and not other factors.
Risks
The biggest disadvantage of this model is uncertainty when it comes to the executor: there is no guarantee you'll work with the same team of developers throughout the project if it is not directly stated in the contract. Also compared to FP contracts it requires constant supervision.
Hybrid outsourcing model
Benefits
The hybrid outsourcing model relates to the team combined from both offshore and onshore specialists. This solution is deemed the best by many experts because it combines the price and location advantages, having one main IT software outsourcing company (so-called control room) but different sites according to the specific needs and capabilities of the business.
Risks
First, a hybrid model cannot compete with the offshore in terms of budget: purely offshore is always going to be less expensive. And second, it is incredibly hard to find a company that offers this model and even harder to find one where onshore and offshore specialists are compatible in skills.
6 Steps of Software Development Outsourcing
Step 1. Define your development goals
It is best to work with an outsource software development company whose culture and work ethic align with your company's business and the specific project goals. Using the SMART acronym is one surefire way to determine and define your goals. Goals must be Specific, Measurable, Achievable, Realistic, and Time-bound (SMART).
Also, make clear plans for:
Addressing contingencies
Identifying and correcting flaws
Budgeting for the project
Testing the software in multiple environments
These are some of the basic steps that must be taken before outsourcing of software development. Many companies wait until they have hired the team before setting their goals, but this misstep can lead to a lack of direction. Instead, set goals first, then communicate those goals to the hired professionals.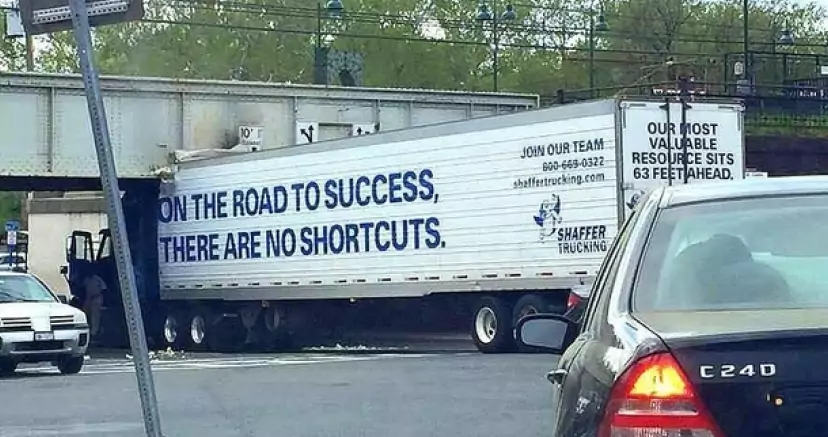 Of course, their input might help you refine and clarify the goals, but this way the hired professionals aren't the ones setting direction for the project—you are.
Step 2. Analyze your needs
The goals you set to determine the outsourcing model that is perfect for you. Usually, outsourcing is classified into two models: project-based or specialist models.
Project-based outsourcing occurs when a company lacks technical expertise and hires a team of developers to carry out a project. Usually, the responsibility of management falls on the development agency.
Find out how the Outstaffing model fits you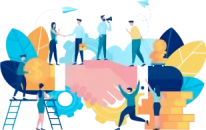 Specialist model outsourcing is when the client company most likely has a project manager, or even an in-house software team. Specialists are hired from outside to fill in specific gaps in expertise in the company.
Out of the two options, the specialist model is the most preferred. Why? It's a fitting model for any software need. It is also a flexible approach to software development when compared to a more rigid project-based approach.
| | | |
| --- | --- | --- |
| | Project-Based | Specialist |
| Timeframe | Short-term | Long-term or short-term |
| Purpose | Quick delivery | Staff Augmentation |
| Rate (Payment) | Fixed | Flexible (monthly or hourly) |
| Management | Vendor | Client |
| Scope | Fixed | Flexible |
Differences between Outsourcing and Outstaffing
Step 3. Define budget and time expectations
Making up even an approximate plan for your project greatly increases the efficiency of its implementation. Setting up deadlines and milestones, as well as KPI, will help developers assemble sprints and stick to them. That way you will know the exact deployment date.
Defining budget at this stage is essential, as it is will determine the model of outsourcing you choose (smaller budget – offshoring, bigger budget – onshoring or hybrid, if you'd like) as well as the number of developers you'll be able to add to your team.
Step 4. Research countries for outsource
Based on the goals you have in place, research companies and freelance professionals that best fit your plans and budget. One of the most important factors in this choice is location. Where to outsource software development is essential due to differences in cultural orientation (including language), hourly rates, time zones, and more. Even things like methodology or workflow process differ from country to country, which can also be a challenge.
Be sure to select outsourcing software development services from a company that speaks your native language and also has similar cultural practices and beliefs in order to avoid communication barriers. Before selecting a country for outsourcing, understand the cultural outlook of the people and how to prevent any misunderstandings. Try to select a country with similar work ethics and workflow, that way the integration with your company will be seamless and hassle-free.
Of course offshoring model has some challenges: the inability to see a programmer in real life and therefore prove they are the ones working on your project, lagging development due to the time zone differences, difficulty with integration with your in-house team. However these obstacles are not insurmountable. Regular check-ups and live coding may assure the identity of a developer, and anyway the companies with good reputation and work ethic would never decieve their clients.
The difference in time-zones can easily be turned into an advantage because it is a round-the-clock development, meaning 100% productivity days and nights. And developers with similar mentality, workflow and fluency in English will have no issues integrating with your team, even if they are located elsewhere.
Let's check which developer fits you!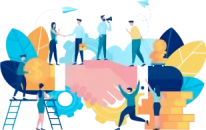 Also, be aware that the rates for outsource software development services vary by country. For instance, Asia is more popular for outsourcing than Europe, and its average rate is typically less compared to European companies. However, due to the low price, professionalism or quality of work may suffer.
Moreover, lack of skill can result in an overtime, therefore the final price of the product may skyrocket compared to your initial estimation. Seasoned developers more likely would finish the work on time without any unexpected technical issues. Take this into account and be mindful of how these factors might affect your budget. More simply put, don't simply go for the cheapest option you find. In the end, buy nice or buy twice.
Get Ukrainian IT salaries annual report
Overall, the most popular companies for outsourcing software development include Ukraine, India, China, The Philippines, Vietnam, and Mexico. You might want to start from one of these.
Step 5. Choose your future software outsource partner
Once you have found an agency for outsourcing software development projects that matches your goals and budget, the next step is to evaluate them. Consider the following factors:
Portfolio: review projects that the developers have handled in the past to understand their skills and expertise. A general overview is good. At this point, you should be looking to ensure that the team has handled a project similar to yours.
Reviews: the portfolio might not say all that you need to know. To get further insight into a company and the caliber of its work, search for ratings and reviews. You can Google the name of the agency and read independent reviews on websites like Clutch.co, GoodFirms, g2.com, Hubspot Agency Directory, and more. Look for information about the agency's relationship with its clients, its time management skills, attention to detail, and general expertise. For example, you can check out what our customers are saying about ProCoders on Clutch.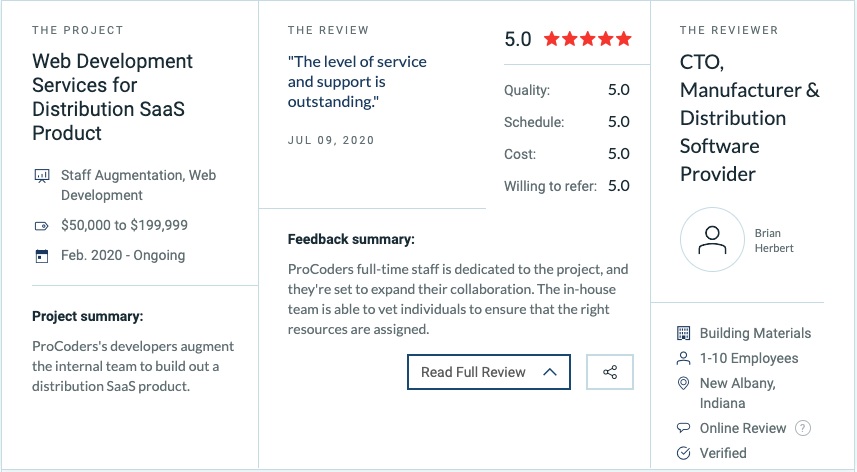 Past clients: sometimes even reviews don't paint the whole picture. If you want to know more, reach out to the agency's past clients through phone or emails for more detailed and honest feedback about the agency's work. You can use the ratings and reviews platforms to find contact information for past clients..
Team members: ask questions about specific members of the team. Are they senior developers, junior developers, or a mix? What kind of experts are available and how are they useful to your project? In addition to developers, do they also have engineers, designers, analysts, etc.? In essence, how skilled is the agency?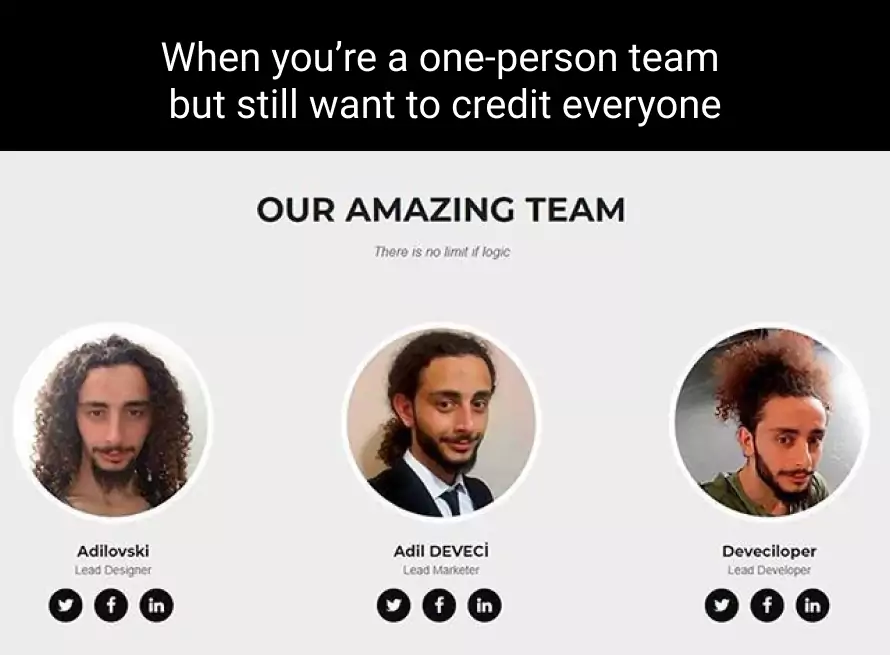 Infrastructure: one of the major benefits of outsourcing software development services is not having to spend money on new infrastructure. Therefore, it only makes sense that the agency you are hiring has the required infrastructure that your company lacks.
Past projects: In the latter stages of evaluation, once you have met with the team members, develop an understanding of the individual projects in-depth. Even consider asking a tech expert if you are not well-versed in code or the intricacies of software development. Look out for things like code/architecture, design, and functionality in order to assess the competence of the agency. You can even contact their previous clients, especially if a company links their outsourcing partners at their website.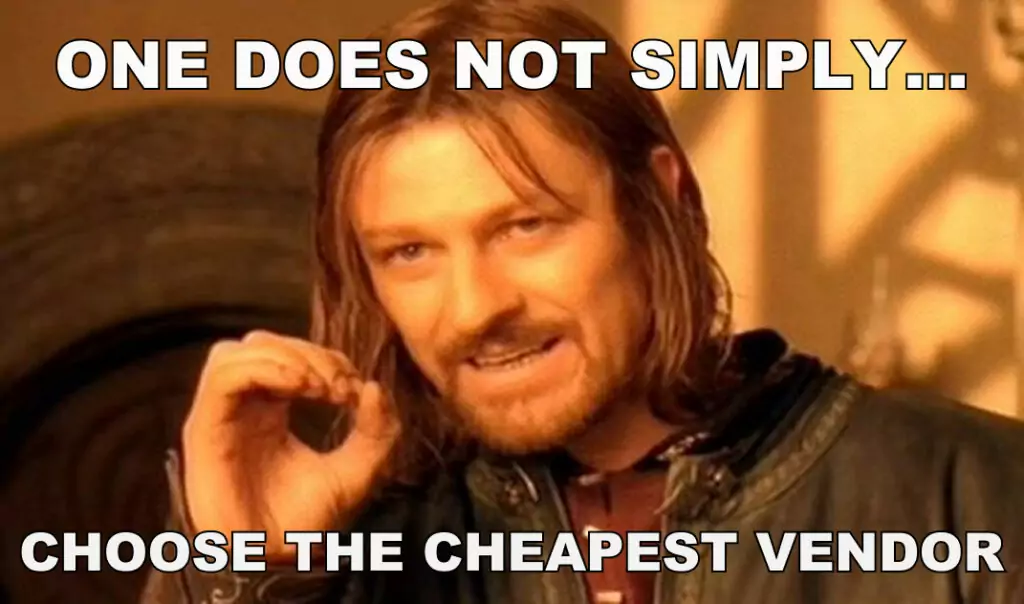 Contact 3-5 agencies you like. After a thorough selection process, you probably have some favourites, so go one step ahead and write them. That way you can check their communications, culture and listen to their propositions for your business task.
Step 6. Sign a contract and start the development process
After selecting the best outsource software company for your needs, reach out and start discussing terms through either an in-person meeting or video conference. Consider it the equivalent of interviewing a job applicant.
The overall goal is to understand the work conditions of the development agency and agree on the details of the project. Let these factors guide you:
Access to source code: as the client company, you should have access to certain files on the project, particularly the source code. Possessing the source code means that your in-house team of developers (if you have one) or another team of professionals can adjust, update, and correct the software at the code level, if necessary. But don't assume these things. Ensure that the agency details all the files you would have access to throughout the duration and upon completion of the project.
Price, with Services Included: it is important to understand the full range of services you would be getting, as well as how it affects the overall price. The payment structure and rate also depends on the agreement reached. The rate may be set per project, per milestone, or hour. The most important thing is that you are getting value for your money.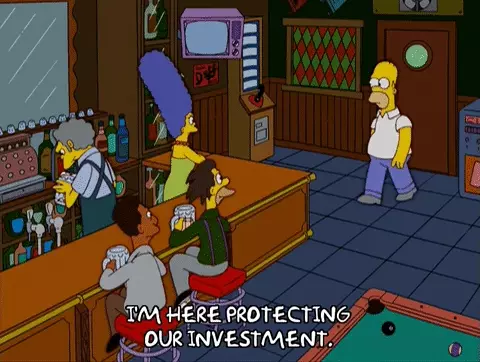 Time Estimate: the complexity of the project would determine how long it would take until completion. If you are a non-tech person/company, don't assume that the time you have planned would be the exact period it would take the developers. At this point, allow the developers to choose a realistic time frame for them while you both reach an agreement that both parties are comfortable with.
Failure to Perform: what happens if the project fails? Who takes the responsibility for the various risks applicable to the project? Many overlook this aspect but it is very important. Both parties must delineate each other's responsibilities before setting out.

This article of the contract usually prescribes sanctions and penalties in case of failure to comply with obligations – for example, if the outsourcing company did not provide source code, documentation, or failed to execute the entire project as a whole. The reasons for imposing fines are discussed separately, for example, in some projects it is simply impossible to predict the completion time, so the late delivery clause is likely to be absent.

In any case, they should always be discussed before signing the contract, at the early stages of negotiations. Generally, the responsibility regarding terms or quality of execution (and support) lies on the outsourcing company, but if the app did not paid off on the market it's on the customer.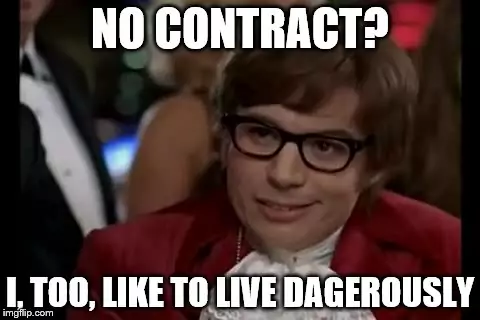 All your actions up to this stage have involved assessing the outsourcing agency as a team. Now, it is time to assess individuals. Are the developers experienced and as skilled as claimed? Only testing would reveal that.
First, you must screen each one of them, the projects they have contributed to, and the value of their contributions to each. This screening should include a phone/video interview. This allows you to meet the developers upfront and assess their abilities.
Ultimately, you would get to the actual testing stage, where you give the developer a small task, simply to assess their abilities further. This helps you understand how the developers tackle problems and how they cope with complexities.
Standard Software Development Process
The process of outsourcing software development services depends on many factors, starting off with the model you chose, the number of developers you decided to employ, and ending with the location of your newly hired coders. However, using our experience, we have identified several lifehacks that are easy to apply and will help you manage your outsourced team.
1. Guide the software development company with a roadmap
Building software is a very complex process and even a book cannot fully explain the realities, including the challenges and opportunities that you would encounter. The experience is unique for each project. Therefore, you must create a clear roadmap to guide the entire process. The protocols should be established with the input of the offshore company so that you might reach realistic agreements on the status of the project and the path to completion.
The roadmap covers the work calendar as well as methods to monitor and assess performance. It helps to keep the team members focused on their responsibilities to ensure smoother delivery. While the roadmap serves as a pillar to see the project through, it should be more flexible than rigid. Things do not always go to plan, and no matter how much you try, it would be impossible to capture every possible detail.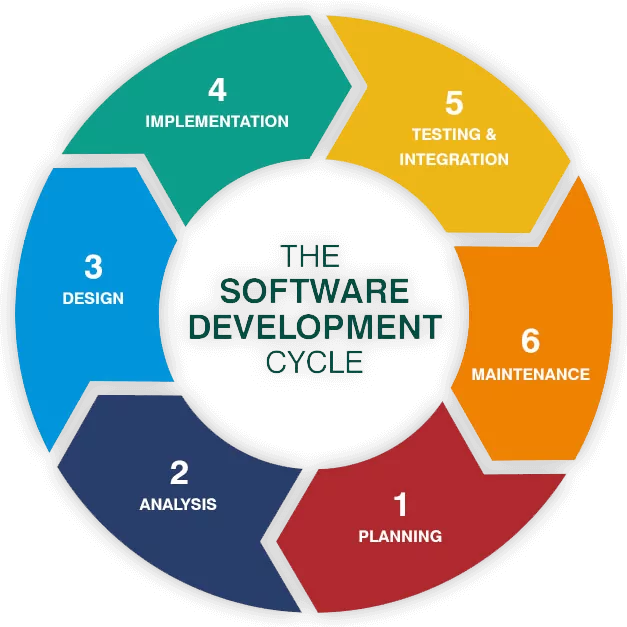 Therefore, create a roadmap that can be easily adjusted and updated as the status of the project changes without affecting the process adversely. That is how to successfully outsource software development.
2. Communication
In outsourcing software development successfully, communication is everything. The factors that ensure the success of communication are the following:
Frequency: make sure to communicate with your remote team as often as possible. At the least, each party should continually revert with updates on their work. And even when not communicating, all relevant stakeholders should remain connected to others to facilitate the smooth passage of information.
Clarity: to avoid misunderstanding, all information should be communicated as simply as possible. Because each party is distant from each other, you must speak the language (literally and figuratively) of the developers to ensure that they fully understand.
Trust: build an atmosphere of trust and collaboration. Everyone's contribution should be valued and considered on its merit. If team members get the feeling that they are not free to contribute as they deem necessary, a breakdown is not far off.
Part of the criticisms of outsourcing is that communication is difficult due to cultural and particularly time-zone barriers. However, you can easily use this to your advantage. If you have an in-house development team as well as an outsourced team, then you can easily ensure round-the-clock work on the project.
This requires you to integrate the outstaffed team with your in-house team properly so that they can work together, not against each other.
3. Embrace agile methodology
The agile approach to project management requires a high level of collaboration as well as CI/CD (continuous integration and continuous delivery/deployment) and DDT (data-driven testing). The four values of the agile manifesto are:
Individuals and interactions over processes and tools
Working software over comprehensive documentation
Customer collaboration over contract negotiation
Responding to change over following a plan
Embracing this superior methodology begins by hiring developers or an agency with an agile mindset. That is, they must be innovative and constantly looking for improvement opportunities. With distributed agile, communication is very important and you must ensure that your communication channels with the offshore team are always open.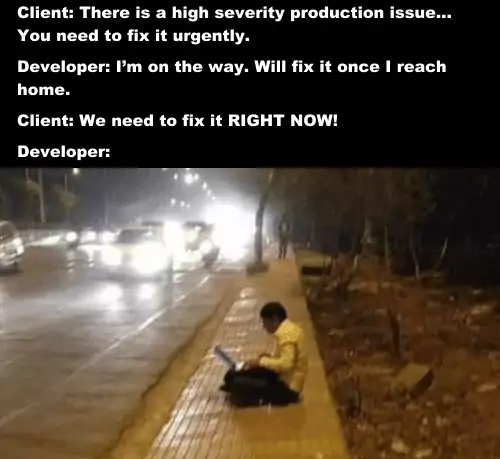 The agile approach focuses on continuous delivery and speedy updates, so it helps to automate routine tasks to save time. Some of the important aspects of distributed agile that you need to implement include pair programming (two people working on the same code – writing and monitoring), even workload distribution, and DDT.
Lastly, the tools you use are important and must be agile-friendly. Some examples include GitHub for programming code, Miro for brainstorming, Google Drive or Dropbox for file sharing, Asana or Trello for task management, Slack or Microsoft Teams for instant messaging, Zoom for video calls and meetings, etc.
Where to Outsource Development from?
Those who have chosen offshoring as their main outsourcing model face an equally important choice: where to hire developers from. It must be said that with the ubiquitous spread of IT technologies and the growing interest in this industry, good specialists can be found in any corner of the globe.
But even in this case, there are trends and tendencies for hiring specialists, as well as pros and cons of each region. Below we discuss the peculiarities of outsourcing software development to Eastern Europe, Latin America, and Eastern Asia as main IT destinations.
Poland
The first destination is Poland, ranked 3 in HackerRank's scoring of the best developers in the world. Poland has a dynamically growing market of IT specialists and its proximity to Western Europe explains the high demand for polish coders. This, and also high English proficiency make this country one of the top spots for outsourcing software development.
Its popularity greatly influences the prices on the market, which are still reasonable compared to American or Western European, but significantly higher than in several other countries we are going to discuss below.
Ukraine
Ukrainian market, which scored #11 in the list, is known as an IT haven among Eastern European countries. A great balance between price to quality ratio makes it enticing for big foreign companies to outsource from or even locate their branches in Ukraine to make use of this emerging market. According to SkillValue, Ukraine has a 93% score in skill proficiency, meaning that Ukrainian coders strive to educate themselves and keep up to date with modern technologies.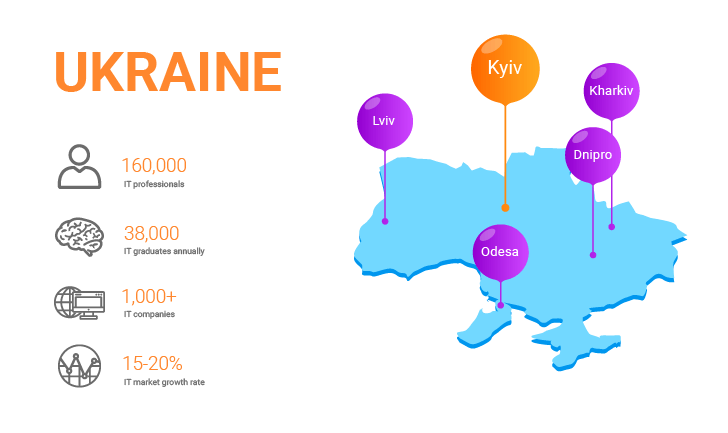 Moreover, the number of developers available for outsourcing keeps growing year after year! Now 200k programmers are available for hire, more than 50% of which are fluent in English.
Brazil
Brazil is the leader of the South American IT market, mostly due to the US demand for nearshore outsourcing. This led to the development of legal and technical infrastructure, reorientation of companies from products to outsourcing, adopting modern business policies. Now Brazil is an up-and-coming market, sharpened mainly on North American partners.
Nonetheless, Brazil is now at 73.4 points, which puts it in 38th place in the ranking of countries with the best developers.
India
Today, India is one of the most popular outsourcing destinations, largely due to development costs and 24/7 developer availability. Yes, thanks to the rapid reorientation of the IT industry, there are now a lot of specialists in the Indian market (which greatly simplifies the process of finding and hiring them), but the skills and abilities of coders remain the main stumbling block.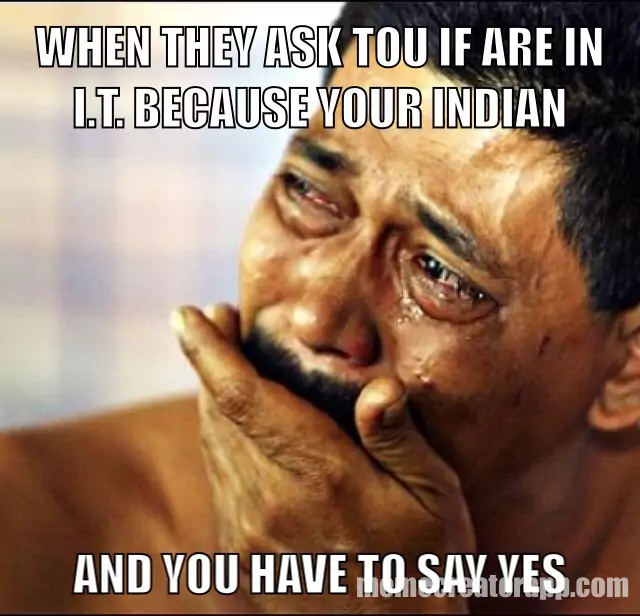 In truth, finding a really talented developer with a good portfolio for an "average Indian" price (which is considered to be their main competitive advantage) will be quite problematic, truly high-quality specialists are on the level of Poland or Ukraine, which levels the playing field.
Romania
A dark horse among Eastern European countries with a prominent outsourcing market. Lots of high-quality labor available for hire, fairly close mentality, good English – what more can you ask for? The IT ecosystem in Romania is evolving at a rapid pace and it is possible that in the near future the country would have all the necessary qualities to be the new outsourcing hub. In the meantime, Romanian coders rank #20 in the list and there is certainly room for growth.
China
It seems like China has its all – cheaper labor force, the availability of developers is unmatched, great startup culture. It's no secret that China is a destination of choice for a lot of major American and European companies, such as Amazon or Apple. However, there are some major risks associated with Chinese developers. For instance, language barriers and drastically different (compared to Western) mentality can complicate communication.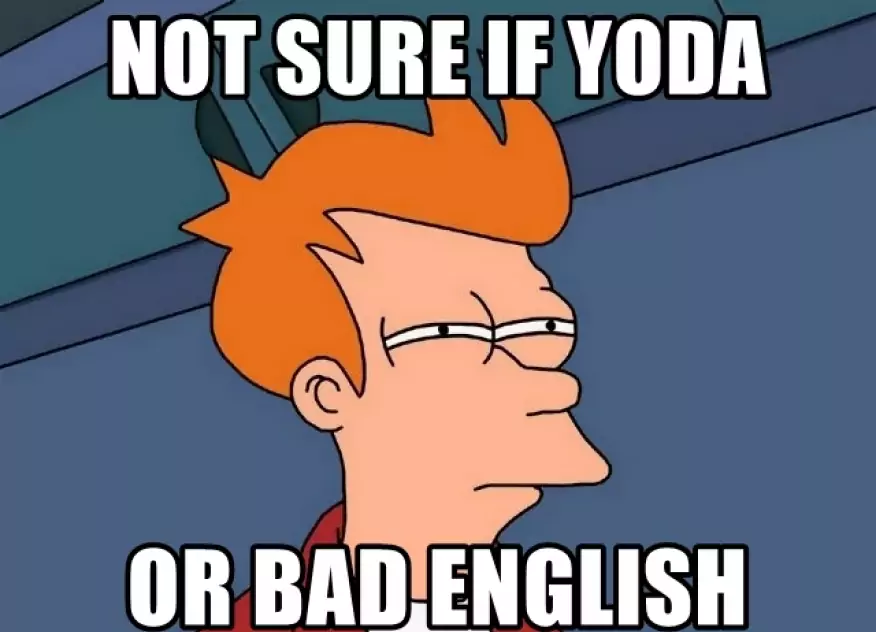 Chinese cities vary in technical infrastructure, so without knowing the right city or area you could land in a soup and doom yourself to a long setup process with your newly acquired team. And as it is with India, seasoned developers usually cost way more than the "average Chinese" hourly rate, infrastructure his before committing.
How Much Does Software Outsourcing Development Cost?
There is no way to say with 100% certainty how much does outsourcing cost since the price is subdued to many factors and general market fluctuations.
The outsourcing model – offshoring is the most affordable model, while onshoring or hybrid tend to be more expensive, especially if the country of origin is the US or the EU.
The location of developers – let's compare the rates for ReactNative developers in different parts of the world. The average salary for a developer well-versed in ReactNative in the US is approximately $117,000 a year, in the UK it's $93,000 per year and in Ukraine, it's $70,000. Naturally, the countries with the lower cost of living would be cheaper than the US or the UK, Germany, or other EU countries with the higher cost of living.
The number of people on a team – outsourcing is best known for its scalability and the number of developers that work on your project definitely can influence the price.
The skills and tech stack – rare technologies and skills tend to be more expensive, same goes for the experience the developer has – the more experienced the developer, the more elaborate the portfolio – the more expensive it is to add them on a team.
The complexity of your project – this factor combines two different aspects such as skills and time. We've already mentioned how tech stack can influence the final sum, now it is obvious, especially for a T&M model, that you'll pay more for the long-term collaboration, than the short-term.
How to Choose a Software Development Vendor?
Tips for how to verify a software outsourcing company
Now, it is extremely important to approach choosing a vendor with caution, since you share your intellectual property or other sensitive information with the executors. This is where the question of verifying the quality of a said vendor arises.
The easiest but probably the most important thing you can do before the meeting with a potential partner is thoroughly research the information you can find about them. Take a look at their portfolio and note whether they worked on assignments and projects similar to yours. If they have the experience, they'll probably know all in's and out's, as well as potential pitfalls, and be able to overcome them.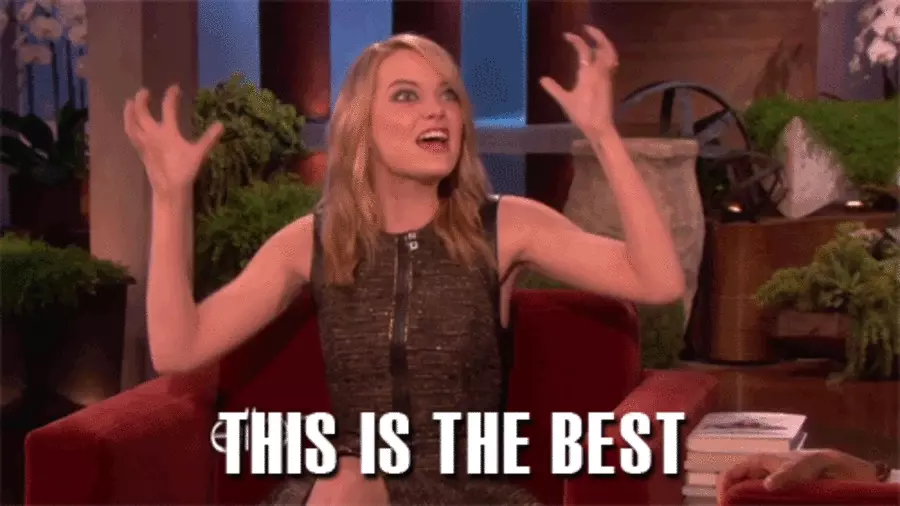 Companies with good reputations also post reviews from their clients, so take a look at them as well. If they don't have quotes or interviews with customers on their website try searching for them on Clutch or Upwork.
Assess their website in general: how does it look, do they have a blog and how regularly they update it, are there customer reviews or case studies describing their approach and results of their work.
If you already have vast experience with outsourcing – make a conclusion yourself based on the aforementioned criteria. If you have a technical advisor (be it an in-house employee or third party) – you can get their consultation and assessment before heading to the interview.
Technology vendor selection criteria
The best way to see whether the outsourcing company fits your technological criteria is to give them a test task, containing a few of the elements your project has. You can also ask to see their demo presentations or sample codes.
In some instances, sample codes and demo presentations are better than test tasks, because they allow seeing the bigger picture: how developers approach architecture, how different parts of code complement each other, and so on.
Checklist to Choose a Software Development Company
There are multiple boxes to check when it comes to choosing a software development outsourcing company, but we laid out the main points of interest. So, the perfect vendor:
Has a well-made website that contains customer reviews, case studies, a well-functioning blog, etc.
Maintains a good portfolio
Have relevant experience with similar projects
Have profiles on Clutch, Upwork, and LinkedIn, where you can check reviews
Offers a cost-effective pricing model
Covers security issues and NDA
Uses Agile methodology in developing a product roadmap
Offers multiple communication channels
Provides customer support
Software Development Outsourcing Contract Details
Legal agreement
This defines the conditions, expectations, and levels of service required from a service provider (such as a software development agency) to a client. SLAs detail the service(s) to be provided, metrics for assessment, obligations, penalties for defaults, and so on.
NDA
This agreement is important if you are going to be exchanging sensitive and confidential information with the agency. It precludes them from sharing such information with unauthorized parties for a certain period. Note, though, that there are certain legal obligations for disclosure, such as in the case of legal proceedings.
Specification
Information contained in the SRS is regarding how the software should run once developed. This includes the behavior of the software, criteria for evaluation, and use cases that define user interaction. It helps to establish a clear idea of what the final software projects would look like and work like.
KPI
KPI (or key performance indicators) should be disclosed in a contract to measure progress and monitor compliance with quality and deadlines. Indicators are chosen correctly if they are sustainable, measurable, and time-specific. For an outsourcing contract, KPIs can be cycle time, deployment frequency, or customer engagement.
Why Choose ProCoders as Your Outsource Software Company?
Here at ProCoders, we specialize in software development and staff augmentation, so we know everything about outsourcing firsthand. Our model lies in expanding your in-house team, that is, our developers transition under your control and you decide how to use their skills and abilities. This allows you to have complete control over the product creation process.
Moreover, if you already have a team and there are only a few specialists missing, you can turn to us for help and we will select the ideal candidates for you, without having to hire a whole team and spend extra resources on it.
However, if you need a whole team of seasoned developers – we can make it work! We did that for our partners in Quartz Network and it worked out perfectly. They needed a website for their B2B platform and didn't have in-house staff to make it happen. With our help, they were able to quickly assemble a full-stack team and carry on with the development process.
Get our clients' contacts to discuss their experience with us!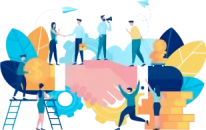 AxisPoint already had some talents, but they needed more coders to create a platform for their products. At ProCoders we were able to find seven full-time staffers to augment their in-house team with, allowing seamless integration and flawless performance as a whole. This was exactly the flexibility AxisPoint needed to achieve its business goals.
If you want to hire software developers in Ukraine and looking for a reliable vendor to do it – start with us! Schedule a call and our specialists will reach out to you in no time. We've already helped dozens of companies and can help you move your business forward!
F. A. Q.
What is a hybrid outsourcing model?
A hybrid software development outsource model combines the two most popular models: onshoring and offshoring in an attempt to maximize productivity while maintaining lower costs compared to a strictly onshore team.
What is important when deciding what business activities to outsource?
Typically, businesses outsource non-core activities, for example creating a website or an application, if the company is not IT-related. Or, if the company is working in an IT industry, they outsource routine day-to-day tasks so that their actual employees can focus on strategic goals.
What are the best countries to outsource software development from?
A region that maintains the perfect price/quality ratio is Eastern Europe since the developers are among the best in the world, and the cost of living allows to keep lower prices. For companies with a lower budget, we would recommend India or China, however, there has to be strict supervision and quality control.
How do developers from ProCoders integrate with your in-house team?
Our developers seamlessly integrate with your team thanks to our staff augmentation model. In that way, our coders become a part of your team and you have 100% control over how they work, allowing you to oversee the progress yourself.
Why is Ukraine good for outsourcing?
Ukraine can offer multiple benefits. First of all, it has a solid developer availability and the market continues to grow year after year. It is fairly easy to find and employ a coder with top-notch skills for a price significantly lower than in the US. This is where a second competitive advantage comes from – outsourcing in Ukraine is extremely cost-effective. Ukrainian coders also have good English proficiency and a Western mentality, so there are no communications barriers.
Key advantages of Ukrainian outsourcing agents for your business:
Good quality products with world class technologies from seasoned developers
Fast deployment and reduced time to market
Cost-beneficial partnership, that allows you to hire either a more skilled developer (for example senior instead of middle) or expand the team with more specialists (or even invest elsewhere!)
The ability to relieve the burden of routine operations from in-house team
How do you find a Ukrainian development company?
The best way you can do it is to use Clutch or Upwork, as the majority of Ukrainian software development companies presented on these platforms. You can always manually search for blog articles or case studies from Google, but this is time-consuming. If you are looking for an outsourcing company, you can contact us and we'll schedule a call to discuss all of the details!
Is the development circle in Ukraine the same as in the USA or EU?
The development circle in Ukraine is pretty much the same that in Western countries. Software engineers work with Agile and well-versed in its modifications (Scrum or Kanban) and typically the basic development cycle consists of planning, analysis, design, implementation, testing and maintenance. Nothing that drastically differs from ones in the US or EU, so Ukrainian  developers can integrate seamlessly with your team without any misunderstandings or lagging behind. Moreover, due to the flexibility of most Ukrainian outsourcing companies, the team (number of people and general composition) can be adjusted to fit your particular business needs, so you can without any issues hire up or down whenever necessary.
Conclusion
Are you ready to outsource? It is easy to learn how to outsource software development, but note that outsourcing is not a shortcut in any way. It still requires the rigorousness and efficiency that apply to software development in general. It also requires a healthy partnership between both sides (the out staffed company and the client company).
But as a result, you'll be able to save up time and resources to concentrate your team's efforts on core activities. Your outsourcing partners might be able to help you tweak software development projects to fit the market and maximize the efficiency within the company.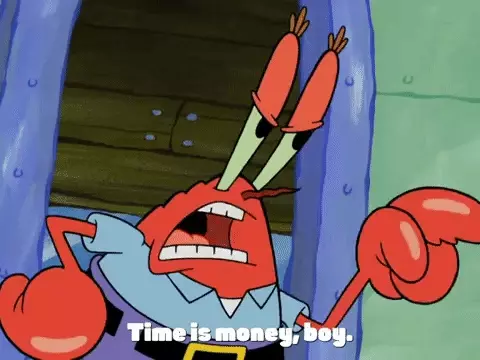 Granted, some people are nervous about outsourcing since it feels like giving up control, but in reality, businesses usually outsource day-to-day tasks or tasks that lie outside of the prime activities of the company. Moreover, with the development of legal support your intellectual property is safe.
Long story short, the benefits of outsourcing surely outweigh the negatives, but eventually, you might want to consider another cooperation model for your project. If so, we suggest comparing outstaffing vs outsourcing and finding out which one will suit you better.
Let's schedule a call to discuss all your needs!