How Much Does it Cost to Hire a WordPress Developer with Salary and Hourly Rates
Created as a content management system for bloggers in 2003, WordPress took the IT world by a storm. Today it is used by 43% of the websites on the Internet and has a market share of a whopping 60.8% in the CMS market. I bet you know at least a few companies whose websites are built using WordPress. To name a few: Etsy, Microsoft News, TechCrunch, BBC America, Skype, The Walt Disney Company, and Yelp. According to BuiltWith, in 2022 there are at least 30,462,105 active WordPress websites.
Many people have doubts about using WordPress as their main platform, mostly because it's too generic and widespread, so their website will have tons of lookalikes across the Internet. Here at ProCoders, we believe that it depends solely on the skills of the developer since we ourselves are working with seasoned coders and see the results of their work. It's not the WordPress that doesn't match, it's the skill level of the developers.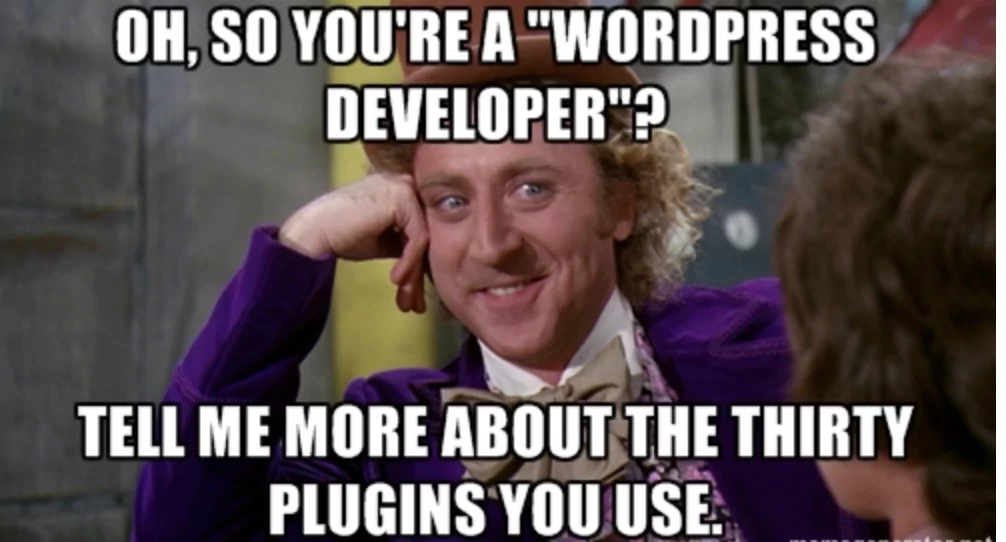 But how much does it cost to hire a WordPress developer capable of creating a stunning website? How much would it cost to develop a site that could compete with TechCrunch or the New York Times? And most importantly, where and how to look for capable developers to gain all the power of WordPress and WordPress eCommerce sites?
All these questions most likely arose among those CTOs and SMB's CEO who are seriously thinking about developing a website for their company. In turn, we rushed in and are ready to answer all of them.
In ProCoders we have a pool of WordPress developers, dedicated rock stars, who can succeed in any eCommerce, enterprise or even marketplace WordPress-based site, so we know everything about it firsthand.
Why Do You Need a Developer to Build a Website using WordPress?
WordPress is an open-source software built on PHP. Technically speaking, the website development on an open-source platform is free, however when we are speaking about WordPress there are nuances that are crucial to note before development. To begin with, design implementation, eCommerce plugin setups, APIs, as well as additional services integrations require skills and competences that only a professional WordPress developer might possess.
These tasks typically become troubleshooting points that bear hidden costs and take way too much of your time eventually delaying the launch of a WordPress website.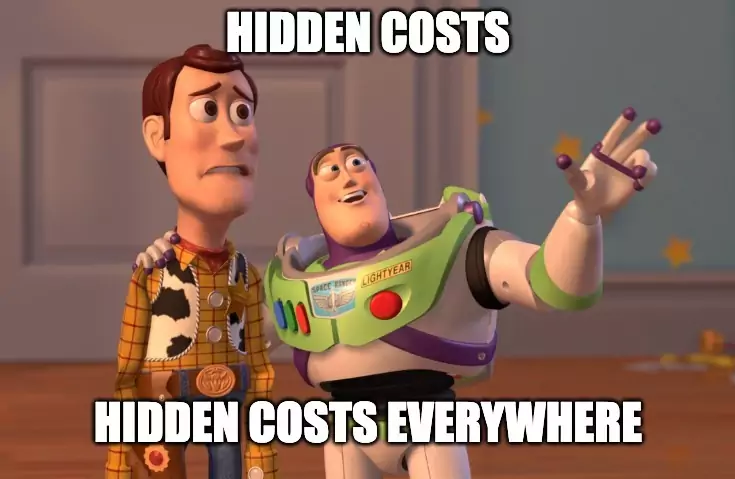 The most notable argument for hiring a dedicated developer is the ability to customize the design and expand functionality with plugins. The library contains themes and designs, but they do not always match the desires and preferences of the client, especially if it is a large business. Otherwise, you will be significantly limited in your capabilities.
The most crucial task is to find a professional troubleshooter who can implement any functions you need, which WordPress can boast. If you'll manage to hire a keen server professional, your WordPress site will work like a clock, and you'll get the highest score in Google.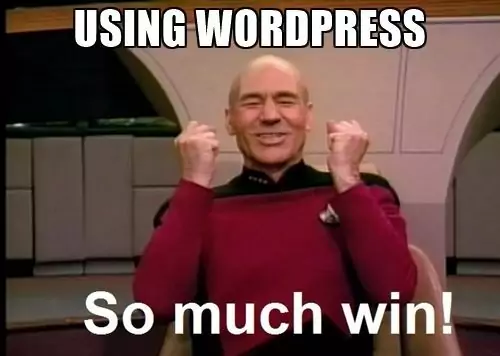 In addition to technical tips, time costs should also be taken into account. Without the relevant experience, you can spend a huge amount of time customizing the site for yourself, testing and checking the settings on-the-go. Meanwhile seasoned programmers can create a website for a small project in a few days, which significantly speeds up the launch.
The difference between a rookie and a dedicated WordPress developer in terms of the execution speed might exceed 2-3 times, and time for many SMBs is an irreplaceable resource. To sum it up, it is extremely gainful for startups and SMBs to hire professional developers to quicken the time to market.
Components of the WordPress Developer Price
The components of the WordPress developer salary depends on the hiring method of choice. For instance, if you decide to permanently employ a new developer to your in-house team to build and maintain a website, you are looking at a WordPress web developer hourly rate plus hiring expenses, infrastructure costs, paid holidays and sick days. In the end, although the hourly rate didn't appear scary, the final cost might be quite substantial.
That's why businesses resort to outsourcing companies or staff augmentation services, especially if website development isn't their core activity. This hiring method saves time and resources, while ensuring the top-notch quality of the final product. The salary for WordPress developer in this case consists of the hourly rate, as well as the additional charge of the outsourcing company itself.
Find out how the Outstaffing model fits you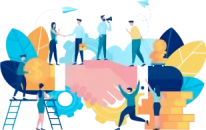 However, there are no expenses for a long search for an employee, there are no infrastructure expenses (all equipment is provided by the company), vacations and sick days are also paid by direct employers. To briefly list all the factors that affect the price of a developer, we can highlight tech stack, skills and expertise, WordPress experiences in particular, location, and hiring model.
Roles, Skills and Responsibilities of a WordPress Developer
A WordPress website developer salary largely depends on the skills and responsibilities that are imposed on the employee. The direct duties of the programmer include the creation of the site from scratch: handling both frontend and backend, design, layout, and website maintenance. Responsibilities also include troubleshooting and fixing problems that may arise during the operation of the site.
The developer also needs to fulfill many roles. Just like that, they are responsible for WordPress implementation, including making plugins and set up themes. They also are responsible for troubleshooting, meaning they'll need PHP and JavaScript skills to find and fix bugs or code conflicts.
You can also get a WordPress full-stack engineer, who can do all of the above – construct a website and do troubleshooting. Their skills would go beyond the abovementioned and include SQL, knowledge of the APIs and SEO.
Check Full Stack Developers Rates
Naturally, such a number of diverse responsibilities presupposes the presence of both an analytical mind capable of working with the site architecture and the ability to create an aesthetic and user-friendly interface.
A huge factor is the experience of the developer and his status – junior, middle or senior. In other words, how many years has he worked in general and does he have relevant experience in the industry? Often the rates of seniors are 3-4 times higher than the rates of juniors, and if they have experience in a specific industry, then the price can be even higher. Sometimes you have to pay double the rate because you need a WordPress full stack developer with biotech expertise.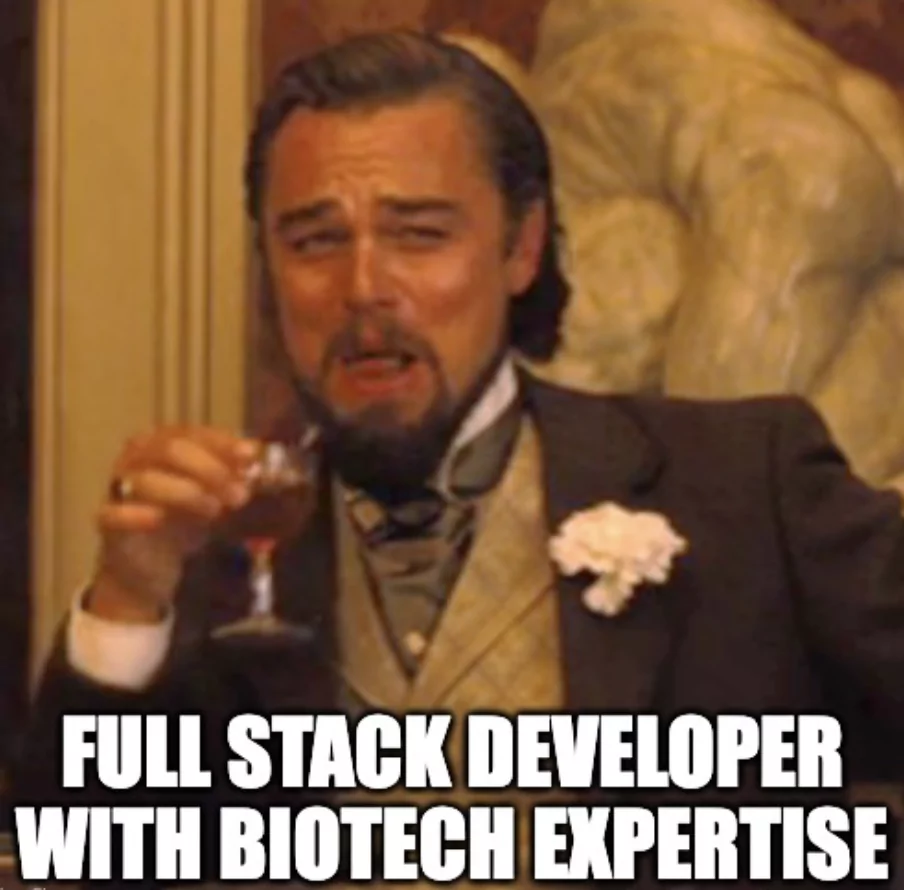 Despite the fact that WordPress designers do not need to be able to code – all website development processes are automated as much as possible – expert knowledge of PHP, HTML and CSS are frequently required by employers.
HTML and CSS are needed mostly for the design and page makeup, but the most important skill that a WordPress developer can possess is working with plugins, for example troubleshooting and customizing plugins, as well as creating them from the ground up. Using plugins you can do virtually anything with your website, so proficiency with plugins is a must.
If you put everything neatly into the checklist, then it'll look like this: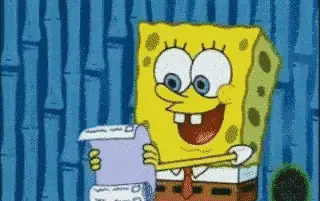 relevant experience with WordPress
Proficiency in HTML, CSS, JavaScript (front-end skills and the ability to make the plugins work)
experience with SQL-requests, BootStrap and MySQL
PHP or HyperText Preprocessor (it is the most preferred server-side scripting language for developing websites worldwide)
experience with third-party APIs
understanding UI/UX design principles
knowledge of Firebug and Chrome Inspector (debugging tools)
There are also skills that are rather optional but are a huge plus as they can enhance your website and maximize its positive impact.
experience with GitHub and Bitbucket
business skills and desire to contribute
pumped up soft skills and ability to work in a team
basic photoshop knowledge (to implement custom design)
basic SEO knowledge
What Affects the WordPress Developer Salary?
WordPress developer rates tend to depend on four key factors: experience, skills the difficulty of the project and the location of the programmer.
Although it is quite obvious experience affects the WordPress developer per hour rate, you would be surprised at how big is the difference. According to HubSpot, the gap between junior WordPress plugin developer salary and that of the senior can be up to $110,000 per year.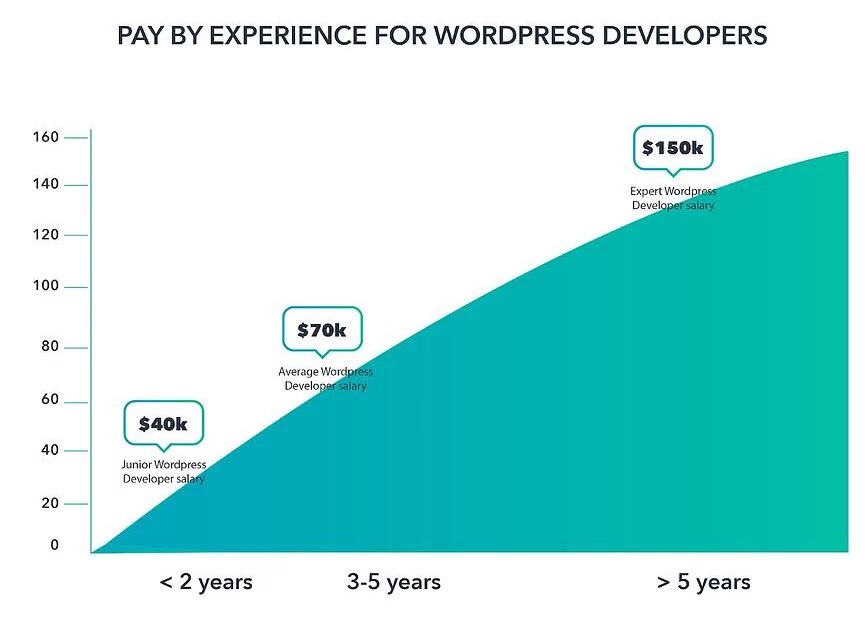 However, here it is worth considering the fact that far too high requirements for experience can significantly narrow the circle of potential employees. For instance, there are 9,307 available WordPress developers on PeoplePerHour, but if you filter out only those with more than 50 successfully completed projects, there would be only 838 developers left. So we can conclude that the higher the experience requirements, the higher the average hourly rate for WordPress developer and the lower their availability.
Same goes for skills, even though the impact of this factor is harder to measure. But it's safe to say that WordPress developers with profound knowledge in PHP, HTML and CSS tend to charge more on Upwork, than developers without those skills. Any additional skill including PSD-to-HTML skills, JavaScript and PHP, knowledge of Photoshop or GitHub will up the hourly rate of the developer.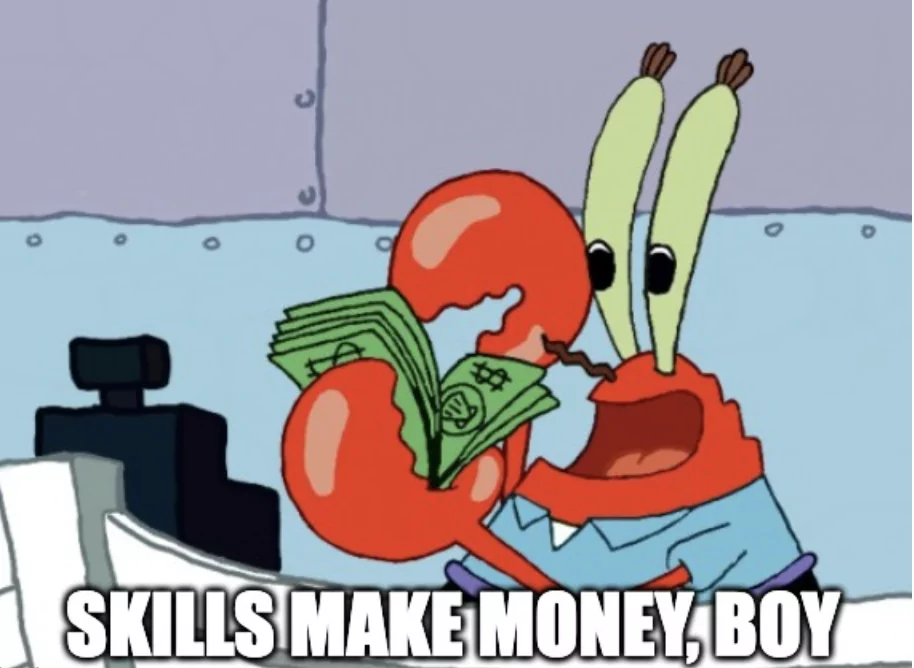 And of course the role will determine the rate. A WordPress troubleshooter will charge less than, let's say, a full-stack developer simply because their responsibilities vary.
The final cost of the WordPress-run website can also depend on the difficulty of the project. It's one thing when a site can be created using ready-made plugins and templates, with minimal intervention. It is a different story when you need to create plugins yourself, as well as work on design and usability for a long period of time. First, it affects the hourly rate itself – developers who can create and customize plugins charge more. And secondly, such a process will take more time, and therefore, in terms of man-hours, the cost will increase.
These two types of developers are very easy to distinguish. Those who create plugins and do detailed website customization usually state in their job title that they are front-end engineers or PHP developers. On Upwork the average USA-based WordPress front end developer salary is $92 per hour.
How Much Does It Cost to Hire a WordPress Developer?
Trying to figure out the average cost for WordPress developer is proving to be quite a challenge, as even American sites provide conflicting information. For example, the total pay for a full-time WordPress engineer in the United States according to Glassdoor is $71,474, while on Indeed it's $63,059, and on Payscale $50,447. Based on all these sources, we can conclude that the average wage in the United States is approximately $63,929 or $35,4 per hour.
| | |
| --- | --- |
| Source | Annual salary |
| Glassdoor | $71,474 |
| Indeed | $63,059 |
| Payscale | $50,447 |
| ZipRecruiter | $77,179 |
| SimplyHired | $57,487 |
| AVERAGE: | $63,929 |
Nonetheless it is very hard to find a developer from the US on Upwork who would charge only $35. Most of the relevant job requests start with $60 and even so there are very few with this rate (meaning most of the requests are around $90). On a specialized marketplace Codeable, where the developers are tested before their requests are posted, the minimum earning rate is also $60.
This inconsistency of information makes it very difficult to make clear calculations regarding average cost for WordPress developer.
Another catch is that cheap doesn't always mean high quality and cost-free. Along with skills and technical capabilities you should also check the speed of execution, as it can be the reason of delays and hidden costs. For instance, if you're hiring a developer for $15 per hour, but they spend 5 hours making something that another coder with a $30 per hour rate can do in 2 hours, you'll still overpay.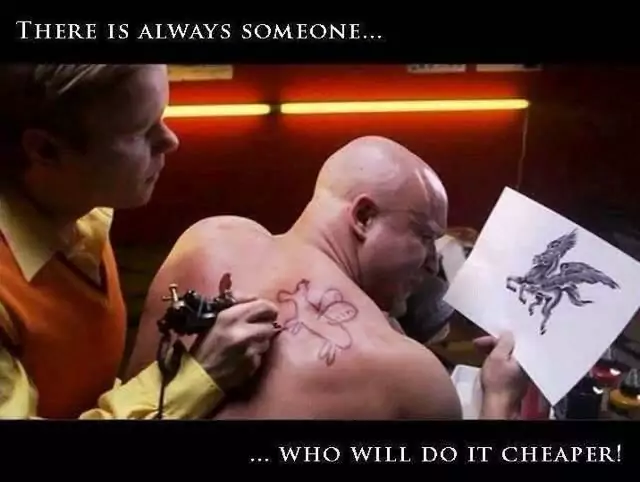 $10 of hidden costs might not seem like a big deal, but when we scale the task up it can be quite substantial. Not to mention you'll lose time to market. In the end, putting together QA costs, time costs and hidden costs caused by slowness – hiring the cheapest programmers is not always a good idea.
WordPress Web Developer Hourly Rate Depending on Location
But there is still good news! Creating a website is a great opportunity for offshoring or hiring remote developers, which can save your budget without losing the quality of a final product. The thing is, the cost of the same work in different countries varies, as the cost of living is different. For example, for the same work, a developer in the US will receive $120 per hour, and a developer in India will receive $15 per hour.
Transferring this abstract example into the realm of WordPress, let's see how much do WordPress developers charge in various parts of the world.
North America and Western Europe are by far the most expensive regions when it comes to hiring developers. According to Glassdoor the average WordPress theme developer salary in the UK is £39,534, which equals to $51,777.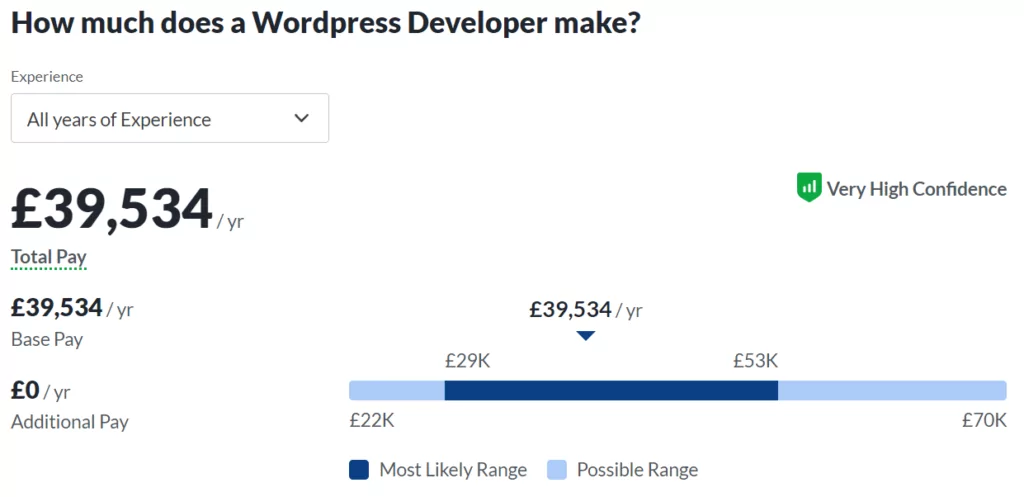 It is less than in the US, especially considering that the same source credited the US a salary of $71,474, but still not the cheapest destination to hire. A little further north, in Sweden, the annual salary of a WordPress developer is about $45,000.
Traditionally, the most budget-friendly countries for offshoring are China and India. In India, for example, a developer earns a salary range of $11-20 per hour, which is up to three times less than an American counterpart. However, despite the low cost, outsourcing from India or China has a number of disadvantages, such as communication problems and the mediocre quality of the final product.
The ideal golden middle between price and cost in this case would be Central and Eastern Europe. Countries such as Estonia, Ukraine, Poland have already established themselves as advanced digital states, where programmers are hardly inferior in quality to American ones. At the same time, their hourly rate is a nice bonus for CEOs who want to find developers for a startup and would like to save some money.
Get WordPress Developers Rates
The WordPress development hourly rate in Estonia, for example, is €15. That makes an annual salary $35,023 if we would convert it to dollars.
To sum up, a developer's salary is extremely dependent on their location – in developed countries, where demand for a qualified developer is much greater than supply, the rates are much higher than those countries in which there are many free and unemployed developers competing in the market.
What's most important – location determines the education, language level and mindset. Fortunately, today you can find developers who are closest in spirit and outlook to your team, reducing the possibility of conflicts in the workplace and knowing that your product and task are understood exactly. A nice bonus is that teaching English, for example, in Central European countries begins from childhood, which means that there will most likely be no problems with the language barrier.
The best offshoring destinations would be the CEE countries, as they have a dynamically developing workforce with knowledge of the English language, and it will be much easier to find a qualified coder there.
Pros and Cons of Hiring an Outsourcing WordPress Developer
Pros
The proverb "time is money" didn't come out of nowhere. In fact, time is the most precious resource, and outsourcing can allow you to save it. If the creation of websites is not the core activity of the company, then there is no point in hiring a whole team of developers. Especially since most outsourcing companies offer to allocate a person to maintain and update the website, which makes the whole process a worry-free experience.
In addition, you won't have to spend time searching for suitable candidates, conducting numerous interviews and review endless portfolios. In outsourcing companies, pre-selection is handled by their employees, giving you the opportunity to save time on the hiring process as well.
Check WordPress developers availability
And, more importantly, outsourcing gives you access to new technologies. Developers in these companies are always up to date with the most important trends, always improving their skills and gaining experience on a wide variety of projects, and therefore represent an invaluable source of knowledge.
In this regard, the key advantages of outsourcing can be the following:
You pay for the active work hours, meaning that the holidays, bench days, sick leaves and etc. are handled by the outsourcing company.
Developers have a high level of skills and expertise, so they'll contribute to your project and enhance it in a way no simple coder can.
Programmers from outsourcing companies have to keep up with modern technology. They are constantly improving their skills and are always up to date with trends and new features.
The top-notch outsourcing companies have well-established development process. Due to our experience we can save up to 40% of development time.
Hiring from an outsourcing company means hiring from a well-established partner with good reputation and security insurance.
Finally, you save time and resources for your team and let them concentrate on their core responsibilities while outsourcing team handles the rest.
Cons
Perhaps outsourcing is not the cheapest option. Keep in mind that in addition to the developer's hourly rate, you will also pay deductions for their direct employers, which makes the pricing higher. However, if the budget is tight, you can use the combination of outsourcing + offshoring and try to save on the difference in rates that we discussed earlier.
Outsourcing always feels like a loss of control, although this can always be avoided through improved communication with a partner. In the end, a lot depends on the partner – the choice of outsourcing company is the most crucial choice in the whole process.
Pros and Cons of Hiring a Freelance WordPress Developer
Pros
Just like developers in outsourcing companies, freelancers are fairly experienced people. They understand new technologies and design and can offer their help and advice during the project.
Today, there are a lot of freelancers, with a variety of skills, so you will not feel an acute shortage of potential employees. And they have a wide range of different skills, although not quite enough to be considered a full-stack programmer.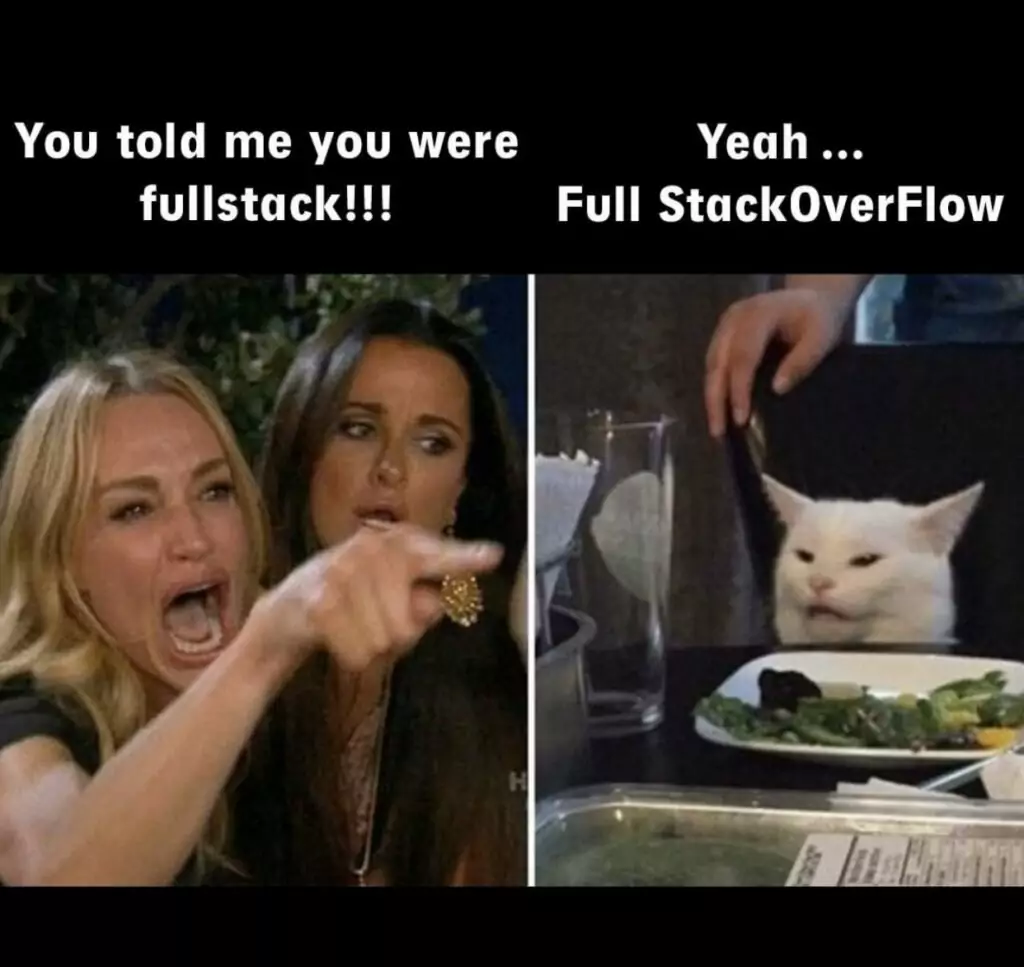 Freelancers' competitive advantage is their availability for pressing tasks, associated with their free work schedule. They'll be more likely to pick up an urgent video call.
In addition, due to the large talent pool, it is possible to choose a partner based on the WordPress developer price. Typically, companies are paying less to freelancers than to outsourced developers, so their rate is reasonable. But of course, you need to consider the final price of the website.
Cons
The choice of contractor is up to you and only you. This process can be quite time consuming, as more freelancers on the market means more portfolios to review and more interviews to conduct.
Also, if you don't have experience in hiring technical people (let's say the company is not related to IT in any way and you don't understand tech jargon or what frontend developer interview questions should be asked), it will be difficult to choose a worthy specialist. Largely due to lack of awareness in this area. Unlike outsourcing companies that are engaged in the selection of specialists based on your specific requests.
Since they are not affiliated with any company and therefore are more volatile, freelancers can disappear unexpectedly or don't get in touch. Many legal and security issues have to be established in more details, there are most certainly risks.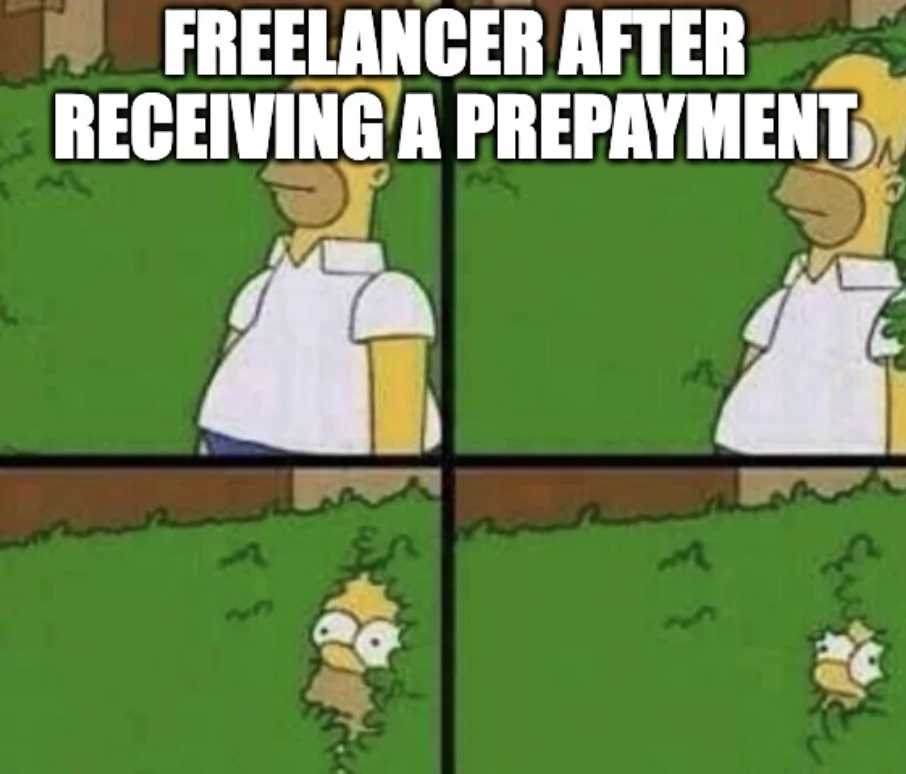 There is also the risk of default due to lack of skills. It is sometimes difficult for one freelancer to complete complex projects, so sometimes their clients lose time and money on such cases. In our experience, work is always easier when you can consult with colleagues from the company or immediately scale up the team if needed.
Freelancers usually work on 5-10 projects at the same time, so their focus is scattered and proposed solutions can be mediocre. In addition, there should always be a person on your side who will supervise the work of a freelancer, which is worth the extra time and budget.
How to Hire Successfully a WordPress Developer with ProCoders?
How to hire top-notched WordPress Developers
The process of hiring with ProCoders is incredibly simple, thought out and effective. We've worked with dozens of different clients which helped us honed both hiring and development processes.
First and foremost, the clients get in touch with our specialists and request a consultation. In record time we organize a meeting with our business analysts , where we initially discuss the project. For us, as an outstaffing company, it is very important to know what specific developers your team needs in order to provide you with the most competent candidates.
Let's check which developer fits you!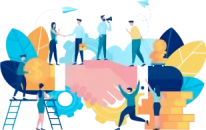 After that, we present a list of developers who are hand-picked to for your particular needs. Already at this stage, the client can conduct interviews with potential coders in order to evaluate and assess their skills, tech stack, soft skills, the ability to integrate with an in-house team and so on. The advantage of working with us is that you do not need to deal with the selection of developers yourself – we do it all for you.
If the employee is suitable for the job, we can negotiate pay, sign a contract and start the project. Simple as that. Thus, you get the ideal encoder for your team in the shortest possible time.
Hiring WordPress developers: Procoders' Best Practice
As a staff augmentation company with hundreds successful projects under our belt, we've obviously worked with WordPress before. In fact, at ProCoders we have several fruitful cases which demonstrate a tremendous collaboration between our developers and our clients.
Our partners at Frontegg were looking for a small team of full-stack programmers to bring their project to life. Their idea was to create a SaaS-platform to provide plug-and-play solutions to other SaaS companies, and they trusted us to build a website to connect them with their clients.
In a short period of time we were able to assemble a team and start working. As a result were able to release their core product 25% faster and reduce HR costs by 38%.
Another successful case was RLM Jobs and their job matching platform in logistics area. Together with WordPress, our team used MySQL, Elementor and e-signature to ensure maximum security and usability. True challenge was to create a platform that is friction-free and mobile-friendly, so that truck drivers could use it from anywhere in the world. To somehow simplify complicated forms and applications.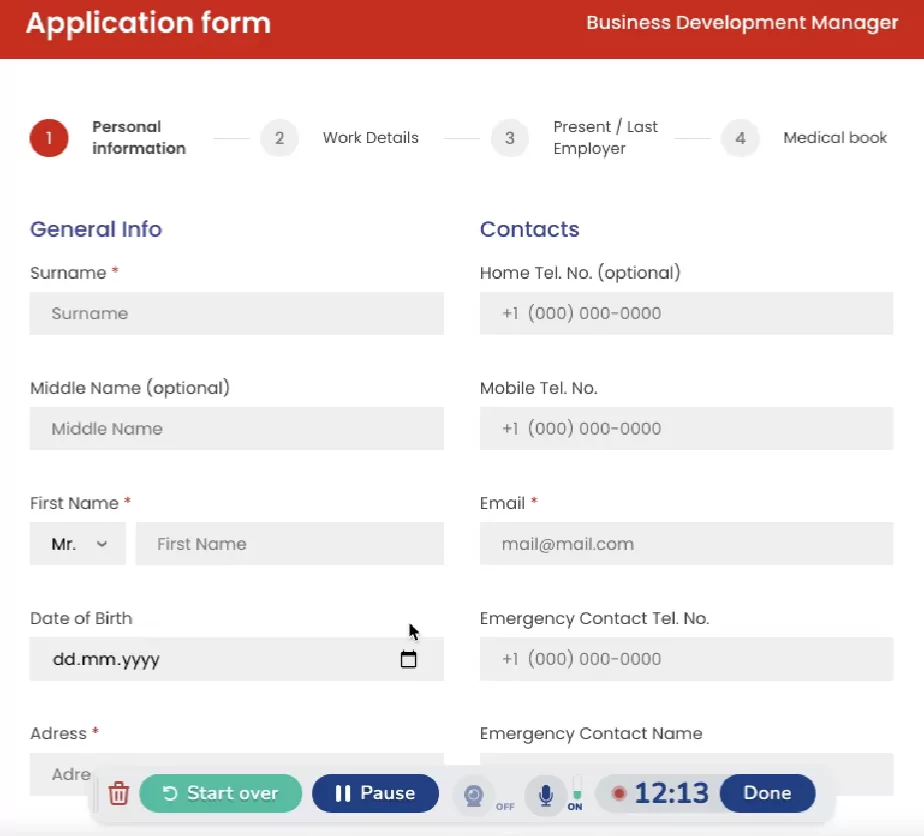 Thankfully, our seasoned developers rose to the occasion and were able to create a perfect website using WordPress. Not only it is visually pleasing, it also serves its primary purpose and is fully customized and functional.
Are you looking for a team to build your website? Maybe we can help. Schedule a call or leave us your e-mail and our specialists will contact you right away.
F. A. Q.
How much does it cost to hire a WordPress developer?
The cost of a WordPress developer in the US ranges from $35 to $60, which must be multiplied by the number of hours spent on the project. The simpler the website, the fewer hours a developer needs and the less you will pay. However, today few people are satisfied with the ready-made features of WordPress, and therefore the development time increases.
You can save money by offshoring, which allows you to get a great quality product at a lower price. For comparison, a developer in Estonia will cost you €15.
The key skills that determine a top-notched WordPress developer?
In our experience, a good WordPress developer is not just someone who can make a beautiful site out of plugins already available in advance. This is a coder who has skills such as PHP, JavaScript, SQL, and can write custom plugins and deal with APIs. These basic, but extremely necessary skills for a developer, will allow you to create a great website.
Is outsourcing of WordPress development to Central Europe profitable for startups and SBMs?
Extremely! And we will now tell you why.
Firstly, in Central Europe it is much easier to find a developer with the right skills, because there is an increased availability. The hiring process will take much less time than in the US or Western Europe, where talented coders are already busy on other big projects.
Secondly, the level and skills of programmers in Central Europe are much higher than in some other offshoring regions of the world. And thirdly, this region combines talent with relatively low hourly rates.
That is, working with Central Europe, small businesses and startups can quickly and efficiently hire developers who will not be inferior to their Western counterparts in terms of quality, but will cost less!
Conclusion
If you've been thinking about building your own website, you've probably come across WordPress. Today, many companies can boast of having a site built on this CMS, ranging from small start-ups to internationally renowned corporations. Hiring a developer to create a WordPress site is mostly about bringing unique functionality to your site, as well as making the most of the platform for your productivity and security.
Luckily, hiring a WordPress developer is easy. There are a sufficient number of offers on the market today, both from freelancers and outsourcing companies. A whole other thing is figuring out how much does a WordPress developer cost. Including the trap of low rates and hidden additional costs, that usually skyrocket the price for the final product. To avoid these pitfalls we recommend hiring from a well-established company with good reputation, or at the very least test the skills and the speed of execution of the potential employee.
Finding a developer to your liking will be easy with any budget thanks to offshoring from developing countries and countries with a lower cost of living. The main thing is that the partner has relevant experience and the necessary skills to complete the task. To deliver a truly high quality product the developer must be skilled enough, so be sure to find a coder to match your requirements!
Let's schedule a call to discuss all your needs!