Your PHP Project, on Point
With nearly 30 years of growing use by the development community, it's no wonder why PHP is one of the world's most popular programming languages, used in every region of the world. It's free, it's an open-source, hypertext preprocessor language with a huge user community. In fact, SimilarTech reports that, as of 2020, this language was used in more than 5.9 million websites and 4.7 million unique domains. W3Techs, a firm that keeps a daily log of PHP websites, estimates that 79 percent of the world's websites use the language.
But just because PHP is common, don't make the mistake of thinking it's easy to hire PHP coders, sight unseen. Because PHP is so broadly used in websites, hiring the wrong PHP developer can cost you dearly. That's where ProCoders comes in. As a top IT outsourcing firm, we can help you find, vet, and onboard world-class PHP developer talent from Central Europe, all for a fraction of what you'd expect to pay in other European or North American markets. Let us show you how.
Client Success that Starts with PHP
From major multi-national companies to small startups, clients of all kinds have benefitted from the speed and accuracy this language can bring their technology.
PHP Projects that Have Gotten the Job Done for Our Clients
Logistics, Transport, Courier Software
SDCN
When SDCN needed to update its existing platform, our dedicated team rapidly updated the code-base and continued expanding the functionality for the web & mobile applications. We were able to seamlessly integrate with SDCN's existing IT staff to make sure the company's digital assets were updated, bug-free, and offering the enhancements they need to meet their evolving business needs.
SaaS, E-learning
Lingoda
Online language school LIngoda came to ProCoders to develop its student interface in Symfony. We created a clean, easy to navigate site that allows students to customize the classes they take, specify the times they're available, and stream their interactive group classes as easily as a home movie service. The site keeps track of their progress, and connects them to their teachers for a highly personalized experience.
Travel, CMS
Blue-o-Two
Using HTML, Vue.js and Laravel ProCoders helped this British tour company create an app allowing customers to browse and book tours. On the backend, their staff could easily add new posts and make changes without having to code.
Tete-a-tete with our partners is a good idea!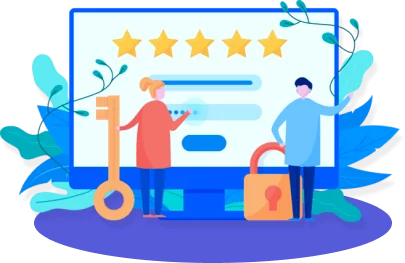 ProCoders can do far more than simply help you find PHP developers. We can help you hire a PHP coding team with far-ranging skills, covering all the languages, libraries and frameworks that run well with or alongside the language. We'll make sure your project code integrates well with all your other technologies, for seamless, fast-running results.
Our rock-stars are hands-on with
50 more

Ruby, Python and JavaScript
– based tools and
libraries. What stack do you use?
Hire PHP Programmers through ProCoders: Our Work Models
We can easily customize our work model to your specific needs and wishes. Whether you are looking for a seasoned PHP developer to extend your staff or an entire team with several PHP coders. You can also adjust the time developers work on your project and choose between a month-to-month basis and a longer-term retainer basis. ProCoders has dozens of developers that are part of our permanent staff, and available to hire. We also have a large base of freelance programmers we work with who are vetted through our system and can be hired out, as well. Every developer we work with must be fluent in English and comfortable working directly with clients.
We work hard to match your project with the right talent, so you get the most expertise for your budget. And with all our programmers based in Central Europe, you'll find you can hire them for a rate far lower than what you'd expect to pay in Western Europe or North America.
Hiring PHP Programmers to Augment Your Staff
Why bear the expense and administrative burden of hiring new staff PHP developers, when you can scale your workforce up or down as needed? Our outstaffing model allows you to hire PHP developer staff on a long-term basis. We handle the onboarding, the benefits and the paperwork, while you simply pay one monthly retainer fee. We can set up that retainer on a negotiated yearly contract, or on a month-to-month basis. Either way, we'll help you find PHP developers that can round out your capabilities — just like they are part of your internal team. Benefits include:
A Dedicated Outstaffed Team
The captain is always on duty. CEO @Oleg makes a research to select technologies and personalities for the future supply chain project
Thinking about hiring PHP programmers on a monthly basis?
How long does it take to complete the project once you've found PHP developers? We recommend these hourly breakdowns, per staffer hired.
Calculate Development costs
Get a ballpark estimate in a few clicks
We Understand Your Business
Find PHP developers that truly understand your industry landscape, and you've just struck gold. They'll instinctively understand what makes a world-class user experience, what your customers expect, and how to be innovative in your vertical. Here at ProCoders, we take pride in matching our clients' teams with the best PHP programmers to not only bring effective short-term results but also benefit the business long-term and meet all of the goals. With extensive experience in multiple major industries and fields and a vast background of working both in small startups and big multinationals, our coders are ready to bring their A-game to your team. We know how to take your web applications where they need to go.
How PHP Developers are hired through ProCoders – Our Work Process
We strive to make the hiring of PHP Coders a seamless process at ProCoders, one where the outstaffed resources we offer can work in tandem with your existing staff. Our goal is to make our team feel like your team — with direct client management, total reporting transparency and integration into your internal project management systems. When you hire the PHP programmers we recommend, you can be assured you'll be getting a great deal for your money.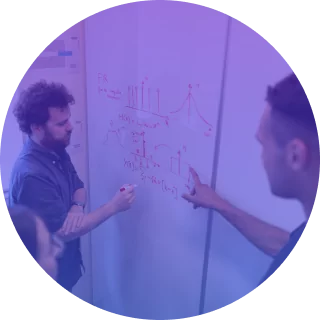 01
Needs Assessment
We collect all possible data about your project, helping you create a unique roadmap for its implementation and select developers whose profile can suit your team.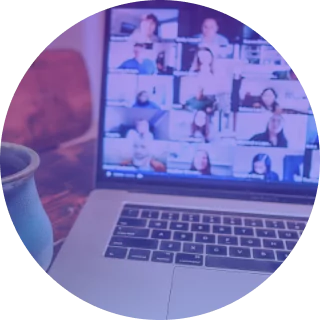 02
Interviews and Work Team assignment
Based on your requirements, we select dedicated developers fit for your project, who then go through the screening and become a part of your team.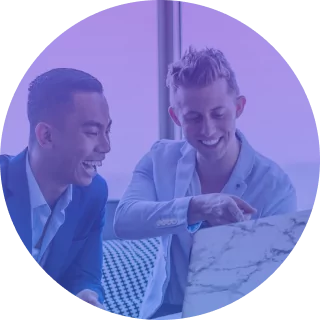 03
Daily Client interaction
The moment our coders become a part of the team, they automatically become your coders. We found that avoiding the middleman and managing staff directly greatly enhances the quality of interaction.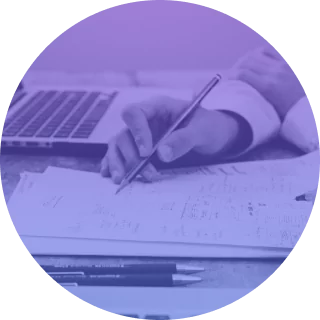 04
Final approvals and billing
All unpaid bills are issued as invoices at the end of the project. If at the end of the work you still need the support of your outstaffed team, invoices will still be received once a month.
Seamless integration. Stellar Service
ProCoders offers curated services that help you find the right PHP developers, without having to sort through heaps of resumes on tech matching sites. When you work with us, you'll be working with either our permanent ProCoders developers on staff or a small group of freelancers we've thoroughly vetted.
Best of all, those developers work with you directly. You never have to deal with layers of project managers and account executives getting between you and your programming team. They work with you directly, and a member of the programming team will take responsibility for regular reporting. We pride ourselves on direct communication and fair pricing. You pay a flat fee with no "gotcha" additions at the end of the month's bill.
What Our Clients
Say About Us
The website met all requirements. ProCoders delivered high-quality web development work in a timely and cost-effective manner. Their expertise in the industry and technology stack combined with their strategic insight made it a smooth collaboration.
Dmytro Skrypchenko
COO, Divebooker.com
More About PHP Development
Frequently Asked Questions
In most cases, it takes about two weeks to find the right developer and begin work on a project. However, a lot rides on our clients' personal requirements, and we can assemble a team even quicker than that. To do that we need to discuss particular requirements, our quota and that's pretty much it!sure agreement and get to work, just like that.
How fast can ProCoders add/remove a team member?
A huge advantage of our teams lies in their scalability. Generally speaking, it takes two weeks (and sometimes even less) to find a fit developer, and you can "off-board" someone with one month's notice. It depends on the availability; qualified coders with rare skills are harder to find, and, therefore, it can take a bit longer. We value your time and try to make this process as quick as we can.
Why are rates different for developers with the same experience level?
There are several factors that can affect a developer's fee. The most substantial being the relevance of the language or the number of skills they possess. For instance, if a developer has the same years' worth of experience as the other one, but uses an older or less popular programming language, their rate will be much lower. On the contrary, popular and up-and-coming technology rank higher.
Do you bill hourly or monthly?
We charge hourly rates but multiply them by 160 hours and bill on a monthly basis. Our developers typically work a little bit more each month, resulting in a discount for most clients and a better deal than hiring hourly.
I'm not a technical founder of a start-up. Can I manage a team?
Although here at ProCoders we value direct firsthand communication, we get why some of the non-technical CEOs are preoccupied with hiring developers without proper management. That's why we can onboard a Quality Assurance Engineer or a Lead Software Engineer who can help navigate you through professional jargon and complicated details.
Can you assemble a team that's right for my project's needs?
Without a doubt! Moreover, for you, we can carry out a detailed "concept-to-completion" research project, which will help you define and streamline your vision to achieve an optimal result. At the end of this Discovery Phase, you will have a written report with all the details outlining the scope of your project, including an extensive employee elaboration - who do you need and what exact skills should they have to implement your vision. When you work with us, you can be confident that we will find the best developers for you.
What kinds of specialists do you have onboard?
Our team is well-versed in the majority of popular technologies, both for web applications (using React.js, Node.js, Angular, Vue.js, Laravel, and Symfony) and mobile applications (cross-platform mobile frameworks like React Native and Flutter.) You can check it out yourself on our tech stack page!
How much does it cost to make a web application?
The final cost of your project is relying on a few important factors like your current capabilities (do you need a whole team to complete the project or just a few key specialists?), qualifications and expertise of coders, the size and the complexity of the project, its forecasted duration. It is simply impossible to indicate any standard "one-fits-all" price now. On the other hand, it means we don't have an arbitrary package price and customize the cost for you depending on the number of hours our coders will work on your team.
Do you want to learn more how to build remote team with ProCoders?