7 Benefits of Electronic Document Management System for Your Business. Part 3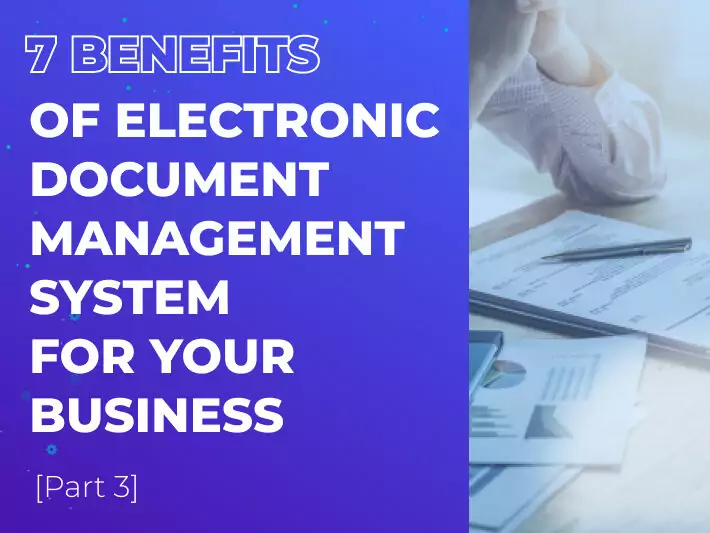 Without a doubt one of the most important assets of a company is data. A well-organized data storage allows not only to make faster business decisions but drastically improve business processes as a whole, making operations more effective than ever.
Electronic document management systems are designed to do just that. With their help, any document is within a few mouse clicks, but EDMS is not just a fancy way of storing information.
What exactly are the advantages of electronic document management system? It takes a step forward and organizes data using tags and keywords, enables real-time collaboration between employees, and provides data security, which makes it an ultimate tool for businesses of any size in any industry.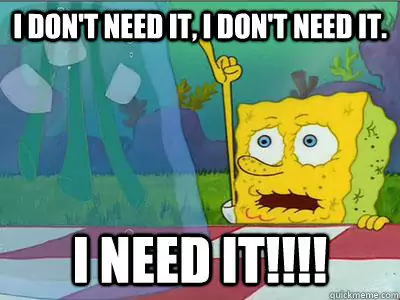 Are you in dire need of an EDMS, but still not sure what it has to offer? In this article, we touch upon several significant benefits of EDMS that will make your life easier.
Top 7 Benefits of EDMS
1. Enhanced Data Storage
This advantage is a no-brainer for anyone who knows a fair bit about document management systems since they do in fact optimize the way data is stored in a company. Turning an office into a storage facility is a trap that many companies that resist digitalization have fallen into.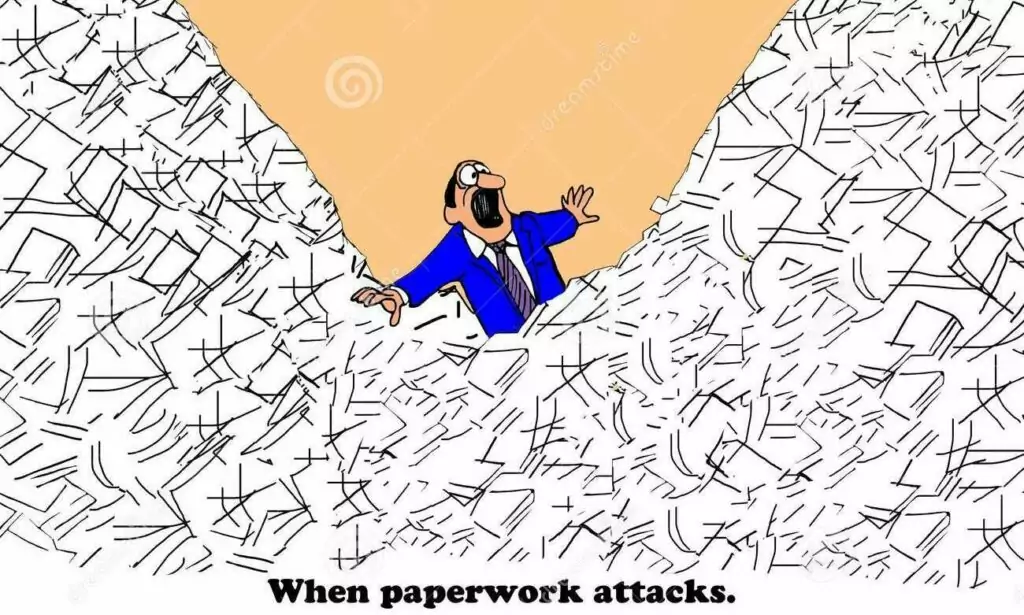 Storing documents can actually cost a lot of money! Think about paying rent (since you need a physical location), buying filing cabinets, maintaining them – these are the costs that easily can be avoided by using an EDMS.
2. Improved Productivity
According to Nitro, employees spend 50% of their time creating and managing documents. Considering that many of them deal with paper documents or communicate via email, keeping a productive flow might be an issue. 82% of workers admitted that having an automatic tool for managing data would improve their overall office environment and improve productivity.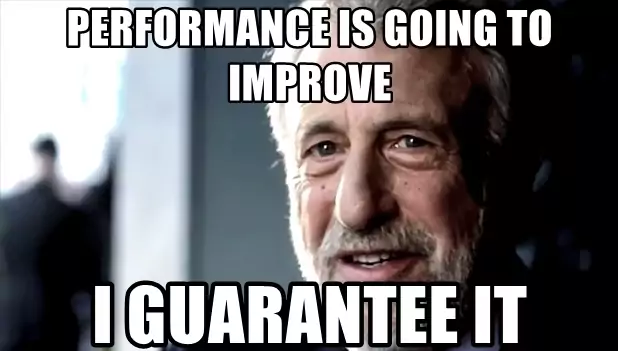 The time that you saved for your employees is the time they can spend improving your business, and although implementing an electronic management system requires time and money, in the long run, you will certainly feel the benefits.
3. Better Time-Management
One of the advantages of using an electronic document system is time efficiency. When it comes to searching and keeping track of all the data in the company, there is no better solution than EDMS. On average, workers spent 18 minutes looking for a paper document, and 2 minutes when using an EDMS. That is almost a ten-fold difference!
Templates, drag-and-drop function, metadata, and optical character recognition allow employees to save loads of time on routine tasks they usually have to do by hand.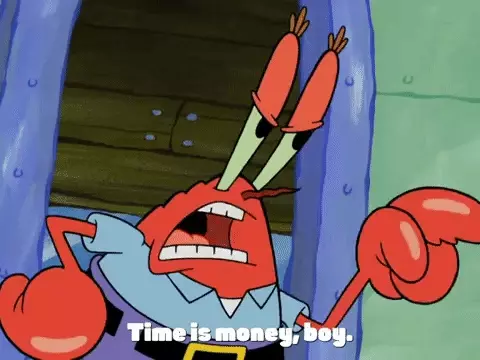 4. Reduced Costs
A good DMS requires an initial investment, but further benefits to your budget are incomparable! Among other advantages of using EDMS, this one is easier to track, count and align with your finances. There are several ways how such systems can help you reduce costs:
by eliminating the need for filing cabinets and storage space. Depending on your office location rent may vary, but DMS generally helps to save a lot since your data is stored in a cloud.
by eliminating other related costs. Filing and storing a document may cost up to $20, and searching and replacing a lost document – $120. Multiply it by the ever-growing number of paper documents and you will end up with a tight sum of money that could've been directed elsewhere. Not even mentioning the amounts of actual paper, ink, the equipment it would require.
Let's check which developer fits you!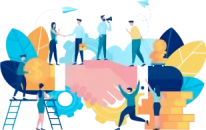 by eliminating security and disaster-related costs. One of the DMS benefits includes a guarantee of data security in cases of flood or fire. Moreover, a well-made backup function is able to protect documents in case of emergency power shutdown, or any other breach of that sort.
by eliminating non-compliance costs. In the USA federal regulations cost businesses up to $2 million annually, and EDMS can actually warn employees when a certain document isn't complying with these regulations.
5. Expanded Accessibility
To begin with, one of the main basic functions of the EDMS is to provide remote access for employees. Since the bulk of the information is stored in the cloud, it can be accessed from anywhere in the world, including the comfort of your own home. This function was especially important during the pandemic when workers were forced to work from home. Thanks to EDMS, they had access to all the necessary information, so it was possible to effectively organize a workplace outside the office.
Check developers availability
In addition, you can also work with the system from a smartphone or tablet – today developers are trying to create not only a desktop version but also applications for iOS and Android so that employees can use it on the go.
6. Facilitated Editing and Versioning
In large companies, when several employees can work on the same document at the same time, functions like editing and versioning are a must. One of the benefits of electronic document management system is the ability to track changes to a specific employee, as well as storing several versions of a document, in case you need to access the original.
According to Perforce Software, 83% of the workforce wastes time due to versioning issues, so not only does EDMS help avoid serious problems in business operations, but also helps save time and redirect the productivity of the employees.
Audit trail – a function that notifies listed people if changes have been made to the document – is an indispensable assistant for project managers who must keep a close eye on the project.
7. Security and Levels of Protection
With growth from $3,84 million to a whopping $4,23 million, data breaches are no joke! Information theft can seriously damage businesses and technology took a step forward to prevent these things from happening.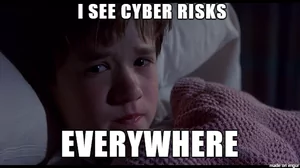 Implementing EDMS means tightening security with two-factor authentication and files encryption, but also enabling roles within the system so that some people have limited access to certain documents. That way data is being protected not only from the "outside" parties but also from employees with different positions.
ProCoders Advice about the Advantages of Electronic Document Management System for Your Business
At ProCoders we know how useful EDMS are. Having worked in the software development industry for no less than 10 years we constantly come across good reviews for such systems and can say with confidence that going digital is the best option you could choose for your data.
Yes, changing from paper to DMS might not be the easiest task, but looking at all benefits of DMS it's worth it. If you worry about the transition or have no experience, we can offer our services as a staff augmentation company. That way you can be sure an experienced and seasoned developer is setting up an EDMS that is right for your particular company and your particular industry.
Find out how the Outstaffing model fits you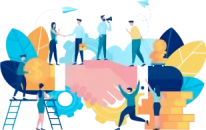 Our company employs the most talented developers who are familiar with a huge number of programming languages and technologies, that can be useful in developing your very own electronic document management system!
To be sure the solution fits your needs we can offer to do a discovery phase, where we analyze all business operations and tailor the EDMS directly for you. That way you can rest assured all features and functions are going to be used extensively by your employees. As a result, you're not going to pay for useless features and redirect this money to something more productive, such as hiring new specialists.
F. A. Q.
1. What are some of the advantages of using an electronic document management system?
Notable benefits of EDMS include reduced costs, improved security, and overall efficiency of the business. Implementing this system means saving a lot of time on mundane day-to-day procedures like printing or filing documents, as well as searching for a paper document – tags, keywords, and metadata allow DMS's users to find a document within 1-2 minutes. Generally speaking, document management systems are designed for enhancing data storage and improving the overall experience.
2. What benefits of DMS can directly influence my business?
A short answer would be all of them but in their own specific way. Among all benefits of EDMS, the most prominent and easy-to-spot one would be definitely cost reduction, since you would be able to see the results almost immediately. And these results are quite tangible – literal money that you can redirect and use to hire new specialists or buy new equipment for your core activities.
However, we would also like to highlight increased productivity that would allow you to develop faster and reach your target goals.
3. What Challenges may I Come Across When Implementing a DMS?
The process of transition from paper documents to DMS, or even migrating from one DMS to another may seem like a challenge. The most obvious pitfall is retraining your staff and giving them time to adjust to the system, its functions, and interface.
For non-technical CEOs and companies that aren't involved in the IT sector, it may be hard to keep up with 24/7 support and constant updates all document management systems require. However, if you buy an out-of-the-box solution the service provider will take care of that, and if you have a custom DMS you can always hire (or outstaff) a tech support specialist!
Conclusion
The transition from paper documents to EDMS is not just a tribute to the fashionable trend of digitalization, but a powerful tool to increase the efficiency of your business.
In today's increasingly competitive market, empowering employees to efficiently search for and prepare documents and respond quickly to customer requests can be just the push to dominate in the industry and rise to the top.
The benefits of EDMS are endless, starting with time and cost-efficiency, and ending with enhanced productivity. Hopefully, in this article, we were able to show you with real examples that the use of an electronic document management system will bring exceptional benefits to your enterprise.
However, if you have questions about the implementation and use of the EDMS in your company and you want to discuss your specific features, you can order a consultation with our specialists. They will be happy to help answer all your questions!
Let's schedule a call to discuss all your needs!