How to Hire Ukrainian Software Developers Successfully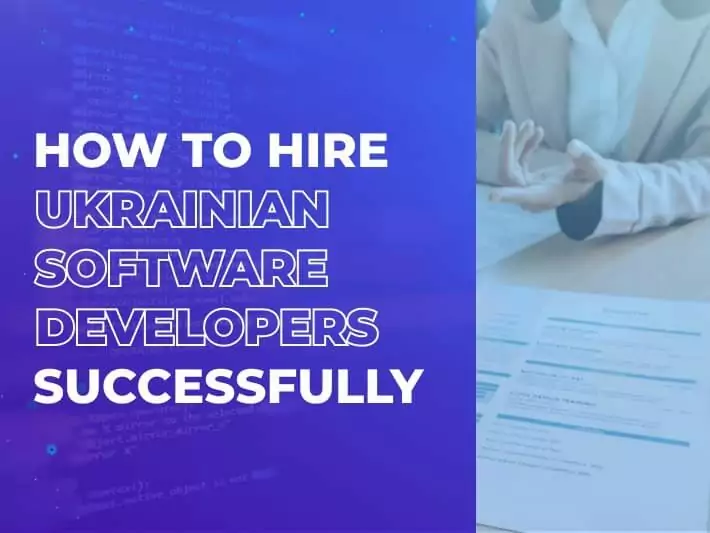 As the world becomes more interconnected and evolves into a more closely-knit global community, the nature of work is changing. Software development is one of the few roles that have almost entirely caught on the remote work style. Different companies now outsource their projects and hire remote developers, many of whom work in other countries or even different continents.
On almost every list of top countries to hire software developers, Ukraine is never missing. Ukraine's IT export market was worth $4.5 billion two years ago and even more now. When looking to overseas countries to hire software developers, Ukraine is a top choice because statistics show that in 2020, Ukrainian IT specialists added 19% in quantity to the previous year's number. And in 2021 the numbers grew even more – now there are more than 250,000 developers in Ukraine (24% growth compared to 2020)! The growth rate of the software development subsector in 2021 was 20,4%.
Another reason why companies choose this country to hire software developers: Ukraine has 20,000 IT specialists graduate from its numerous institutions every year. Ukraine is the top European country by the number of engineering graduates. The chart below shows Ukraine's number compared to other leading European countries. All these form reasons why many companies globally turn towards Eastern Europe to find Ukrainian software developers.
Whether you hire software developers in Ukraine or elsewhere, there is no much difference regarding the models for engaging the professionals. We discuss four models here:
Offshore development company
Outstaffing company
Freelancers
Recruiting agency services
Read on to discover how each of these models operates, the advantages and disadvantages of each one, as well as how to find a Ukrainian software developer(s).
Hire Offshore Development Company
Offshoring is a model of outsourcing when a company sources talent from overseas. Its contrast is nearshoring, where the vendor and the client company are located in different countries but which are close.
That means an Israeli company hiring talent from Ukraine would be nearshoring, but should a US company hire software developers in Ukraine, that is offshoring. If both companies are in the US, that would be onshoring since they are in the same country. Find more about the difference between onshoring and offshoring on our blog.
Advantages
Round-the-clock-development: hiring software developers in Ukraine or any country with a different time zone from your country ensures that work continues 24/7 both from the offshore developers and your in-house team. That transforms into a faster time-to-market.

At ProCoders, we understand fully how time zone differences can be turned into an advantage, having worked with clients in different countries from North America to the Middle East and beyond.
Hiring flexibility: you can quickly introduce an addition to your development team at any time. In contrast, hiring an in-house developer comes with additional efforts and costs in recruiting, onboarding, etc.

Notably, this allows you to bring in specialists whose roles become necessary at advanced stages of the project. More so, when you use an agency with its pool of developers, such as ProCoders, the process of filling gaps becomes accelerated – you can onboard and offboard developers anytime you need.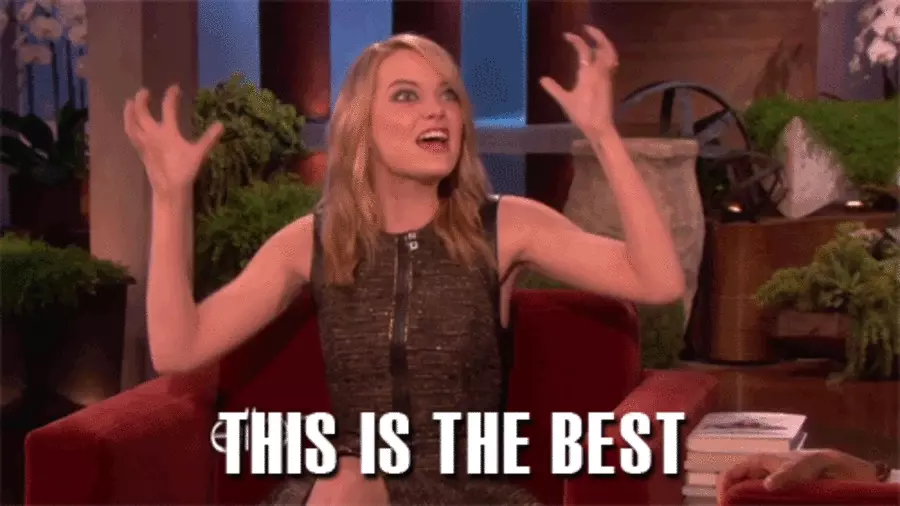 Cost optimization: no hidden expenses: when you hire Ukrainian software developers via an offshoring vendor, the project expectations and costs are calculated and fixed before the project begins. There are no additional costs, so you can rest assured that all the development phases unfold smoothly.

More so, developers in other countries, such as the US, are more expensive hires because they have to fund a proportionally high cost of living, which, fortunately, is not the case in Ukraine.
Get Ukrainian IT salaries annual report
Disadvantages
Time Zone Difference: when you hire software developers in Ukraine or anywhere else, the differences in time zones may complicate project delivery if one side's working hours are another's bedtime. A developer while working might need a document or any other resource ASAP, which would be impossible to get because it's probably midnight on the employer's side.

You still need at least a couple of similar working hours for status meetings and other communication. Fortunately, at ProCoders, we have a solution – we shift our working hours to suit our clients' ones.
Language and communication: it is impossible to communicate appropriately when the employer and the developers don't speak a common language, not even a popular language like English, the most widely spoken in the world.

However, when you find a Ukrainian software developer, you would discover that many are proficient in speaking and writing English, although English is not the official language. That's unlike other places like Asia and Germany, where local languages are preferred. For example, at ProCoders, all our developers speak English (as a common language).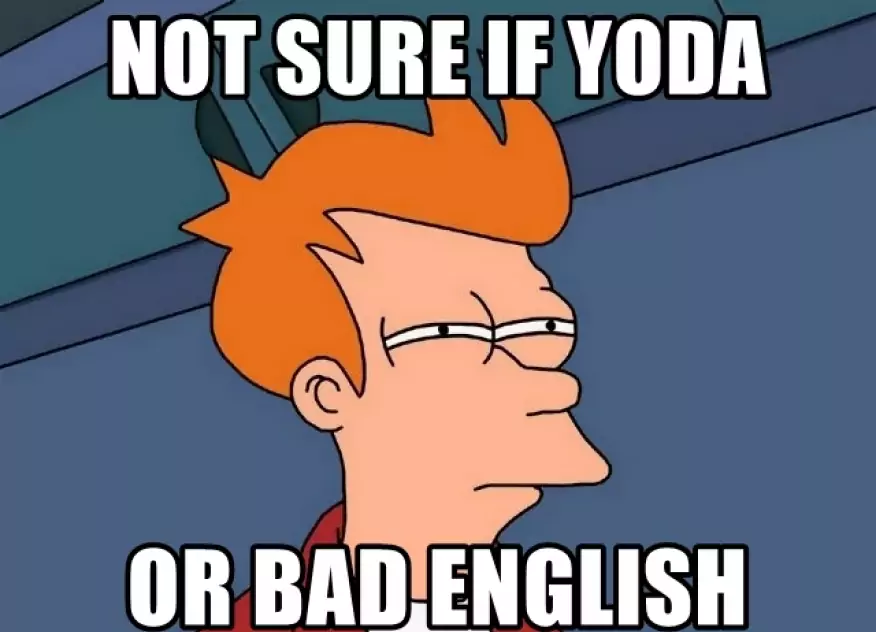 Cultural differences: cultural differences can affect working hours and the types of holidays taken by workers. When hiring software talent offshore, both the vendor and the client need to understand each other's cultural peculiarities to create a workaround. More notably, in the case of ProCoders, Ukrainian culture is closer to the culture of the rest of Europe than Asia. Therefore, it would be more beneficial to hire offshore programmers close to home.
Hire Outstaffing Company
Outstaffing is different from outsourcing, though they are often confused, especially since both relate to an agency supplying services. When you outsource a project to an agency, the agency becomes responsible for everything concerning the project, including providing staff and necessary infrastructure.
However, unlike outsourcing, where the agency is hired, outstaffing means hiring the developers themselves, even though an agency employs them. In this way, outstaffing seems to be a cross between agency outsourcing and freelance outsourcing. In the former, the project is outsourced to the agency.
The project (or specific tasks in the project) is outsourced to independent developers in the latter. However, in outstaffing, the project is contracted to individual developers who are not separate but rather hired by an agency. That means you hire a company with talents that your company needs to shore up its in-house development team, all managed by you.
Advantages
Staff extension: the primary use case for outstaffing to hire Ukrainian software developers is to extend your in-house team by hiring external talents. Both the external unit and your in-house team work in tandem to bring the project to fruition. It also provides flexibility since the extended team can always focus on urgent tasks without distracting your in-house team from their core duties.
Greater control: outsourcing to an agency requires you interfacing with the external team via a project manager provided by the agency. However, with outstaffing, you have direct access to the team and greater control over the direction and execution of the process. As a result of this, you have greater assurance about the quality of the project.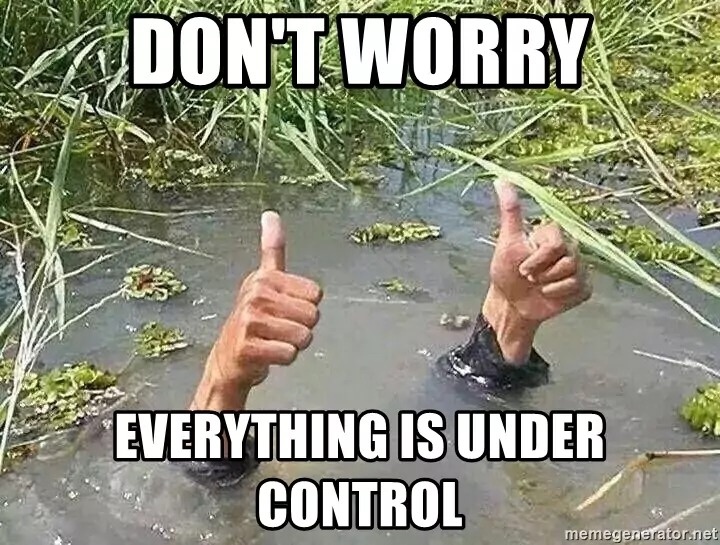 Cost savings: an outsourcing company researches and estimates a project. They take risks and watch deadlines. So they bill more for the chances that they take. But an outstaffing company just provides resources, control and will significantly reduce the project's cost.
Disadvantages
Greater responsibility: outstaffing offers a greater level of direct control over the project's direction and execution. However, that means you have a greater responsibility in ensuring that tasks are efficient. If your aim for contracting software development is to take a hands-off approach so that you may focus on other core business processes, then outstaffing may not be for you.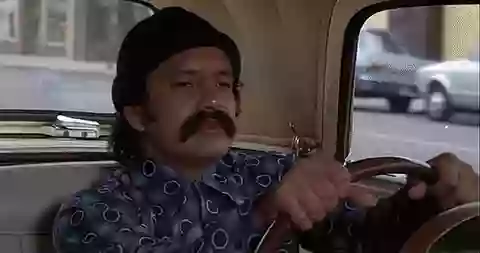 Management difficulties: when you hire a software development outsourcing agency, the agency provides the developers with a project manager familiar with leading the project. However, with outstaffing, you have to take up the task of managing an unfamiliar team. This carries more significant risks, particularly when communication issues are involved.
Hire Freelancers
If you have a small project or a small part of an ongoing project for which you lack adequate talent, hiring an individual freelancer may be the best option for your company. You can find a Ukrainian software developer on popular freelancing platforms such as Upwork, Freelancer.com, Fiverr, etc.
Advantages
Access talents faster: there comes a time in the life cycle of every software development project when specialized skill is required even though there is a team on the ground already. Instead of going through the hoops to hire an outsourcing agency, it might be quicker to find a Ukrainian developer who is a freelancer with the talent required and engage them. This is particularly useful for short-term projects/roles.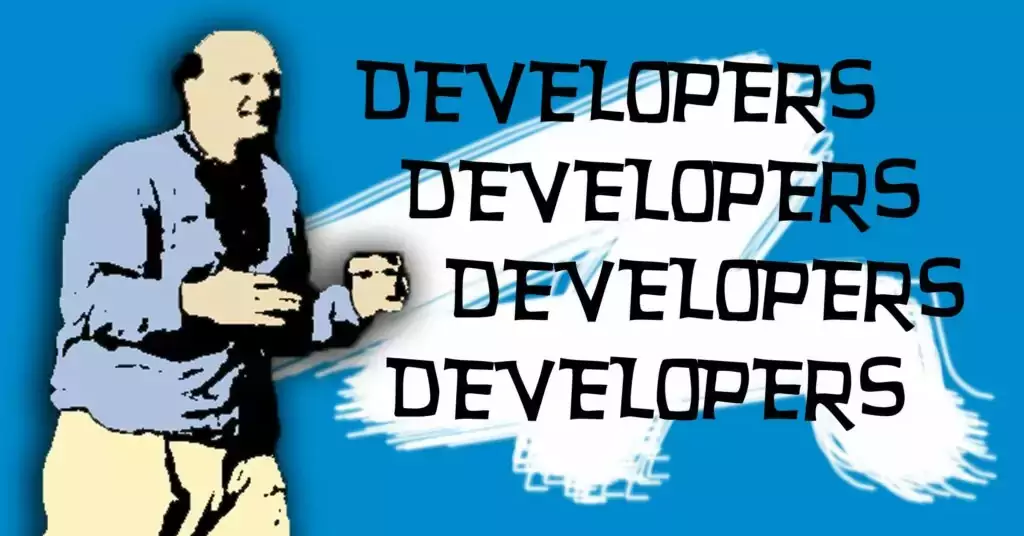 Flexibility: hiring freelancers, it is easy to close skills gaps more flexibly. Besides, if the freelancer's work is not satisfactory, you can simply relieve them of their role and hire another.
Disadvantages
These disadvantages are not to cast aspersions on or discourage you from trying to find a Ukrainian software developer. The points noted here are the cons of hiring freelancers (generally) for software development. However, project leaders can remedy some of these issues via proper management and preparation. How to successfully hire individual freelancers to work on your project is explored in a later subsection, with tips for success.
Risks: freelancers are independent workers, and you can't be sure that they won't disappear midway through the project. This complicates issues not just for the project but for aspects like intellectual property and so on. On the other hand, if you hire an outsourcing or outstaffing agency and a developer stops working, you can simply register a complaint with the project manager or liaison and get someone else to carry on the person's duties.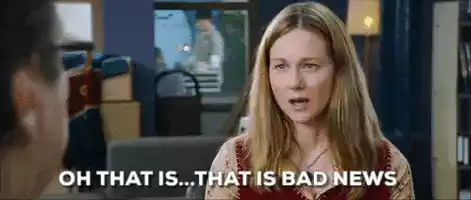 Commitment: outstaffing and outsourcing agencies like ProCoders allow you to hire software developers, Ukraine-based, who would be dedicated to your project alone. On the other hand, it is not uncommon for a freelancer to simultaneously be involved in multiple tasks. This may adversely affect their commitment to your project and productivity as well.
Lower flexibility: a freelancer is just one person, and they can only perform one set of tasks at a time, unlike an agency that can take control of a project's entire life cycle. Freelancers are mainly helpful for small jobs, not big projects.
Recruiting Agency Services
Unlike outsourcing/outstaffing agencies, a recruiting agency does not have its talent pool. It only helps you source talents, according to your specifications, from the regular bank by matching you to a recruiter, so you don't have to do the work. On the other hand, developers provided by outstaffing companies are in the same employ as those agencies.
The agency provides the talents to needy client companies who then hire the developers as part of their staff. The client company can apply this for full-time roles or temporary, contract-based employment. However, the rest of the HR responsibilities beyond recruitment shift to the client company after hiring.
Check developers availability
Many companies prefer to use the services of a recruiting agency when searching for scarce talent to hire software developers in Ukraine or other countries. Note that some software development agencies combine multiple models (traditional outsourcing, outstaffing, and recruitment services) to meet each client at the point of their need in their quest to find a Ukrainian software developer(s).
Advantages
Optimize recruitment process: recruitment can be time-consuming. That is why some companies prefer to skip the entire process and acquire talent directly from the recruiting agency. These agencies have experienced industry experts as recruiters as well as a vast database of scouted talents. This dramatically reduces your hiring responsibilities. In that case, the company's only responsibility would then be onboarding.
Disadvantages
Talent mismatch: for highly specialized roles or high-level management positions, companies are less likely to outsource recruitment to an agency. In hiring new employees, besides the skills and experience, one other vital factor to consider is if the person would match the organization's culture, style, and other peculiarities.
Let's check which developer fits you!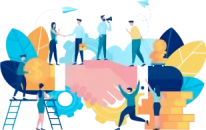 Employer brand: using a recruitment agency poses some difficulties regarding building your company's brand as a choice employer. You pass on an essential opportunity by letting potential employees gain your company's first impression as an employer from a third party.
Cost: hiring a recruitment agency comes with high costs since you must pay a fee before tapping into the recruiter's skill and talent database.
Cost to Hire Ukrainian Software Developers
Another reason why hiring software developers in Ukraine is a popular decision is because of the low cost. Often, people associate low price with poor quality. However, this is not the case with hiring Ukrainian software developers. As seen from the statistics in the introduction, Ukrainian developers are some of the most highly-trained developers in the world.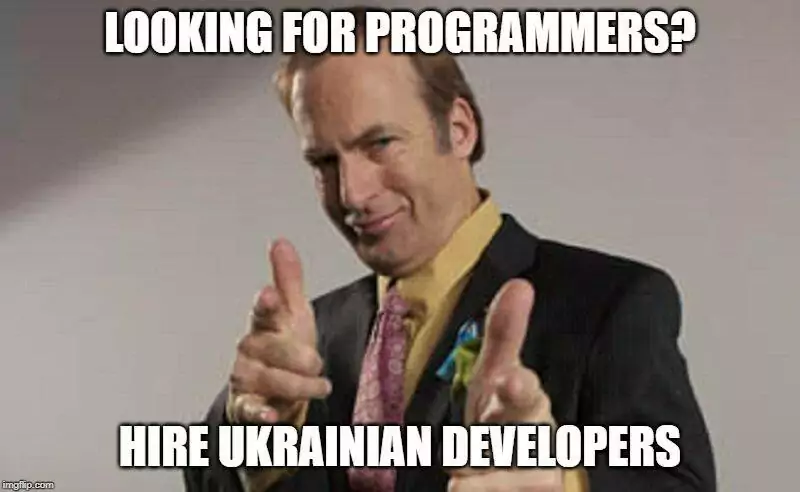 Offshore software development Ukraine is affortable, not because the work of Ukrainian talents is sub-par (it isn't) but because the cost of living is generally lower in the country than in the U.S. or the U.K., for instance. Coupled with the abundance of tech talents being produced every year. In Ukraine and Eastern Europe generally, you can hire tech talents for $30 to $80 per hour on average.
Of course, different factors come to play in determining the cost to hire a software developer in Ukraine. For one, prices vary depending on the programming language as well.
How to Hire Ukrainian Software Developers: Our Advice
ProCoders has garnered experience in software development for years. Our suggestions have helped clients scale their development processes. We're confident that our advice in this section would be helpful to you too.
The job description and the nature of the project determine a great deal what method you use for hiring software developers in Ukraine. There are different categories of developers, who all serve various needs. Clarifying the responsibilities of potential hires would save you the cost of unnecessary recruitment.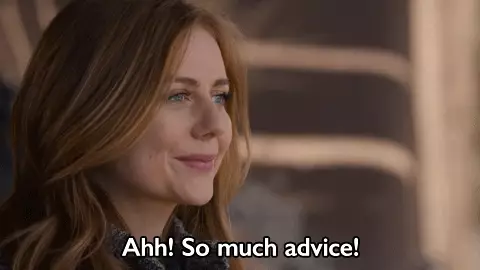 Mainly, in using a recruitment agency to hire Ukrainian software developers, ensure that the agency representatives clearly understand the nature and requirements of the project to match you to the right talent. If you're looking to hire software developers, Ukraine is a country where quality is certainly not in doubt.
When you hire software developers in Ukraine, it is like hiring software developers elsewhere, if not much more accessible. Even though Ukrainian is the official language of Ukraine, you would find that most Ukrainian software developers are sufficiently proficient in the English language. This speaks to the global-mindedness of Ukrainian IT professionals. You can rest assured that your project is in good hands.
Let's schedule a call to start a Discovery Phase for your project!
Determine the Structure of Your Team
Software development has never been a one-person job. It's good to find a Ukrainian software developer, but consider how it would impact the rest of the team. For instance, if you use an outstaffing model to extend your team, the project may not move efficiently if the external team lacks the requisite experience working in your industry sector. That may lead to friction between the external unit and the in-house workers. Some factors to consider in this regard include:
Project management: every project requires a manager who ensures that all the team members work in the same direction and at an optimal pace. In the outstaffing model, your project manager also acts as a liaison between the developers and the client company's management.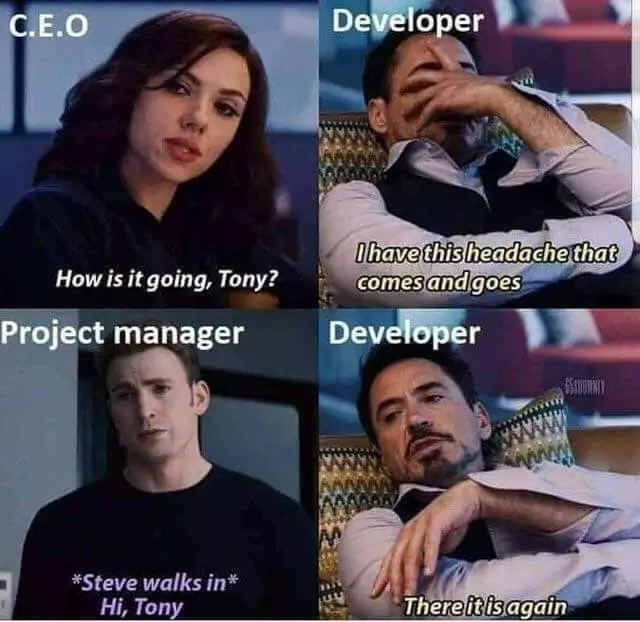 Number of people: if you need a quick fix, hiring a freelancer might be the best way to go. However, most projects require different categories of professionals: developers, engineers, UI/UX designers, QA testers, etc. Therefore, you need to determine how many of these professionals would be required to bring the idea behind the project to fruition.
The seniority of candidates: proceeding from the professional makeup of the team, note that the experience level of team members plays a critical role in determining the project's trajectory. Some projects are heavily experienced-based and require much of the knowledge and intuition of senior developers. Other projects are somewhat more skills-based and can be carried out by solid and knowledgeable mid-level developers.

Team formation: if you already have an in-house team and are using IT staff augmentation services, you need to clarify the roles of each group to them. Usually, most companies would have their in-house team focus on core business processes while the extended staff focuses on niche processes such as cloud migration or other special services. If what's required is more of a collaboration between both teams (in-house and external), you need to determine how to integrate both to ensure maximum productivity.
All of this boils down to knowing what you want and setting clear goals for the project. If you have laid the solid groundwork before sourcing staff, you should have it easy setting up a good structure for your team. In any case, beyond the group's design, there is also the question of whether the person would fit into the style and culture of your workplace. That belongs in the next section: interview.
Interview The Candidates
Whether you are engaging the services of developers through an agency or a direct interaction, the interview stage is paramount whether you're trying to hire software developers in Ukraine or anywhere else. Many companies instead test the applicants, but this is not enough without talking to developers directly before hiring them. That's why at ProCoders, we always provide an opportunity to interview developers in person or via video chat!
A helpful tip in conducting interviews is this: don't only look at the skills and the experience of the applicants; consider their 'cultural fit'. Skills and experience are, no doubt, necessary. They are what tell if a developer has sufficient knowledge to fulfill their job description. However, even equally important is the person's mentality and if their values match your company's.
Hire the Right Candidates
The right candidate is the one whose skill, experience, and values are aligned adequately towards fulfilling the job description. In all, you need to acknowledge that the 'right candidate' differs for every company according to the nature and needs of your project. For example, if you are developing an e-commerce project, it might be a great idea to hire eCommerce developers. Their special experience may help your business a lot.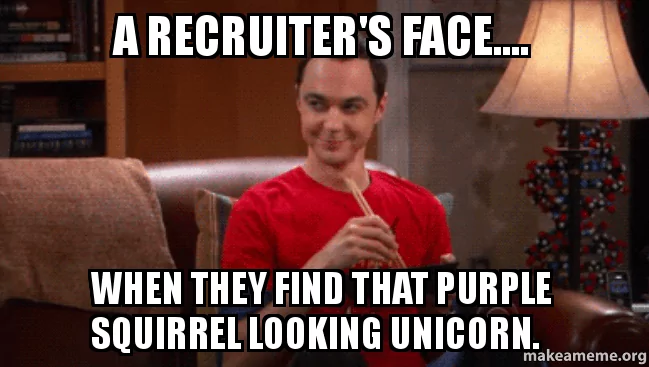 At ProCoders, we have clients who hire Ukrainian software developers because they trust our method of supplying only developers with an impressive track record. The most important part of the hiring process is ensuring that the potential hire fully understands the project's requirements. This should be backed by standard agreements to protect either party from unnecessary liability.
Conclusion
When looking to hire software developers, Ukraine is an excellent choice because it is like an extensive repository of talent. Also, ProCoders is among the top Ukraine development agencies providing skilled and vastly experienced developers. Our commitment to excellence reflects in how our competent developers do their job.
Talk to us today to discuss a plan that suits your software development needs!
Let's schedule a call to discuss all your needs!