How to Effectively Manage Your Remote Development Team?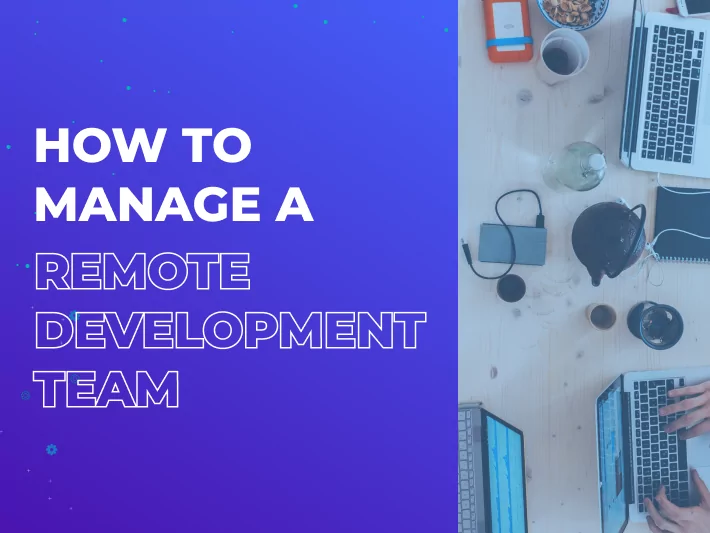 Perhaps the biggest legacy of the COVID-19 pandemic, as a Forbes article describes it, is the rise of remote work globally. With individuals shut off from the rest of the world due to movement restrictions to limit the spread of the virus, the business world was forced to accelerate its increasing adoption of remote work in 2020. Following this trend, it seems remote development team has finally come to stay.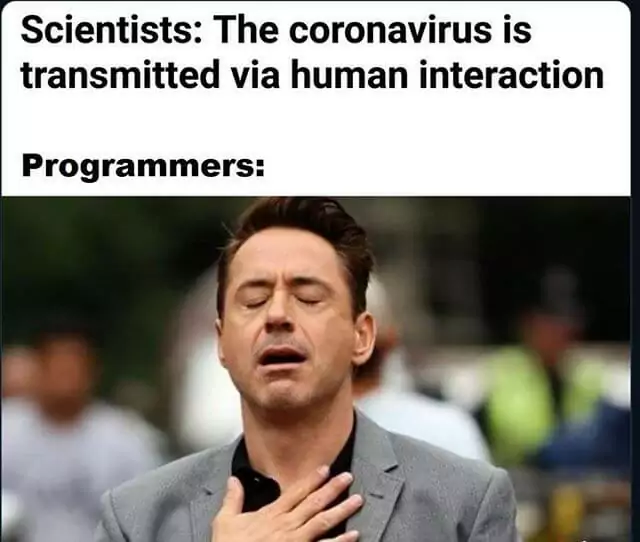 In fact, some huge global companies that started out with physical work, as a result of COVID-19, have implemented permanent (or at least, long-term) remote work policies including Twitter, Google, Microsoft, Facebook, etc.
Why do work physically, that could be done entirely remotely and turn out just as well, or even better? More so, remote work is a cost-optimization method and, with proper management, it has been proven to raise the productivity level of workers.
The main problem, though, for many companies, is not about adopting remote work; it is more about how to manage the team to deliver successful results. After all, remote work is an all-new terrain for most companies. More so, handling technical projects like software development remotely seems quite tricky.
So, how are companies managing remote development teams for the best results?
Examples of successful remote companies/startups
Many companies have successfully been managing remote development teams that have produced incredible projects. In fact, there are companies that are huge remote teams; their entire workforce works remotely and these are some of the most successful startups. It only makes sense to draw inspiration from some of these examples and learn from them how to manage a remote development team despite the obvious physical limitations.
Zapier
The only time the global work automation company, Zapier has had its entire workforce together was in 2012 when the co-founders lived in the same apartment. As of 2020, over 300 employees of the company worked across 28 different countries.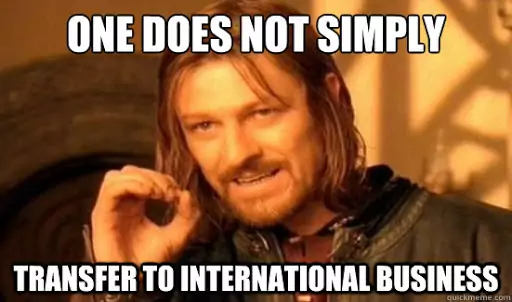 Wade Foster boils identifies the three most obvious wins of remote work as tapping into a global talent pool, reducing expenses, and employees achieving better focus. By understanding how to manage remote developers on your team properly, you too can replicate these benefits.
Automattic
Automattic is the company behind some of the most popular software products in the world: WordPress, WooCommerce, Tumblr, Longreads, Simplenote, etc. Automattic has over 1,400 employees from across 80 countries speaking 99 different languages; all working remotely!
The Automattic model relies upon the strength of constant active communication across teams to keep its business running round-the-clock. Part of the 'Automattic Creed' for the company's employees says "I will communicate as much as possible, because it's the oxygen of a distributed company."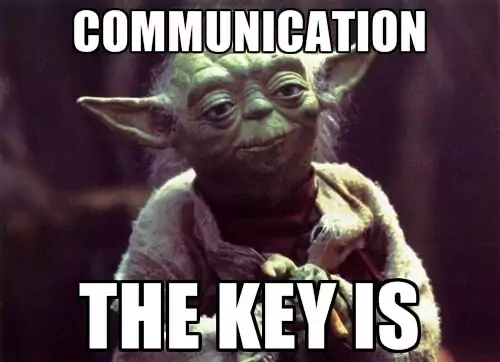 1Password
The workforce behind the 1Password password manager software numbers over 250 individuals, with almost everyone working remotely whether as full-time employees or as contractors. This has been so for all 14+ years of its existence.
Typifying how to manage a remote development team, 1Password also recognizes the role of communication and collaboration, as well as how they could be huge challenges to remote work. Hence, it invests in tools that enable collaboration while also making sure to set clear expectations from the start.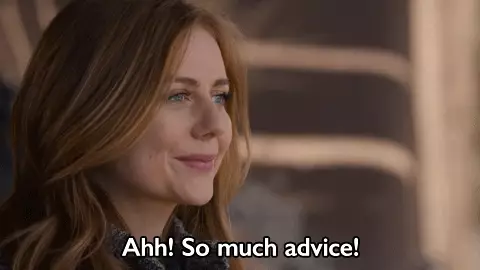 If these successful companies can build a whole business model that rests entirely on remote work, then it stands to reason that all it takes to make a remote software development team achieve its goals is to have proper management.
How are these companies able to achieve this? More importantly, how can you implement effective processes for managing remote development teams? The detailed tips below are quite instructive.
It starts with onboarding
Once the team members are assembled, the onboarding stage is critical because it sets the tone for the rest of the project and how to manage remote developers on your team responsibly.
First, you need to communicate the vision of the project to the developers plainly. Ensure that the goals and expectations and objectives of the project are clear to each person and that each person understands where and how they fit in: their duties and responsibilities. Have a detailed guideline at hand for this.
Let's check which developer fits you!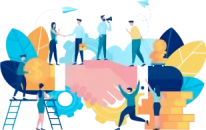 The next thing is to provide the team with the tools and resources they need to work. This may not include infrastructure and equipment but at least, it does include documentation, database, access and permissions, etc.
In addition, you need to clarify the work schedules. Of course, each person's schedule can be customized according to their convenience but should also be generally aligned with the pace of the project. Finally, in the onboarding stage, if there is an on-site team, integrate the remote developers with them and provide open work channels to ensure round-the-clock efficiency.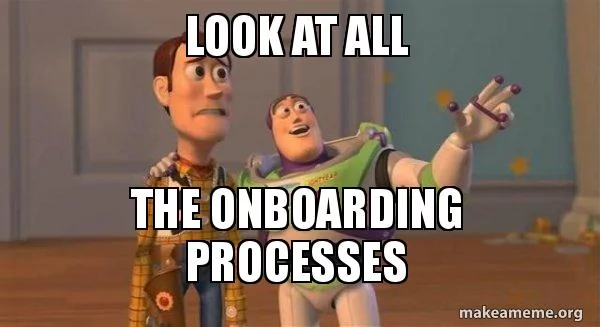 Use the right tools/software
A study on remote work in the United States concluded that "IT is the unsung hero of the remote work revolution." Remote work is about saving work hours; you need smart tools that help you to achieve just that.
Managing a remote development team is not about finding one magical solution or the perfect tool that solves all your remote work challenges. There's probably not. Different tools have their roles in ensuring the success of the project. There are tools for collaboration, task-tracking, holding meetings, sharing code, brainstorming, managing databases, etc.
Broadly, the tools can be divided into communication tools and task scheduling tools. Communication tools are mainly used for instant messaging and video conferencing. They include Slack, Zoom, Google Meet, etc.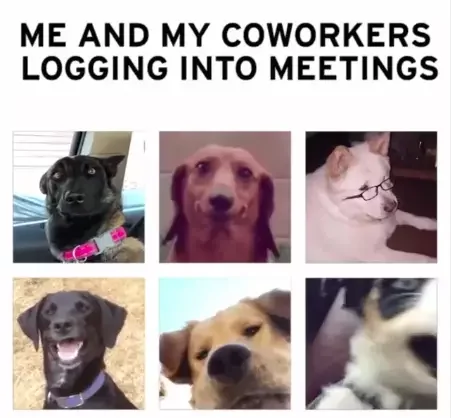 On the other hand, task scheduling tools are mainly for collaborating on tasks. For one, software development requires the use of the agile methodology for project management, which focuses on a continuous iteration of project tasks and development processes. Tools that enable smooth implementation of the agile model include: Jira, Monday.com, Trello, Asana, etc.
One great idea for how to manage remote developers on your team is to automate everything that can be automated. If the developers have to fulfill the same exact task more than two times, you should probably automate that. It allows the team members to focus on high-value tasks instead of mundane chores.
Maintain a formal work structure and hierarchy
Many companies that are new to remote work are still experimenting with different work models, tools, structures, and so on to find optimal ideals.
The good news is that you don't have to entirely transform how you work, even though some innovation is inevitable. The traditional work structure and hierarchy has worked and can work effectively in how to manage remote developers on your team and create a strong work culture.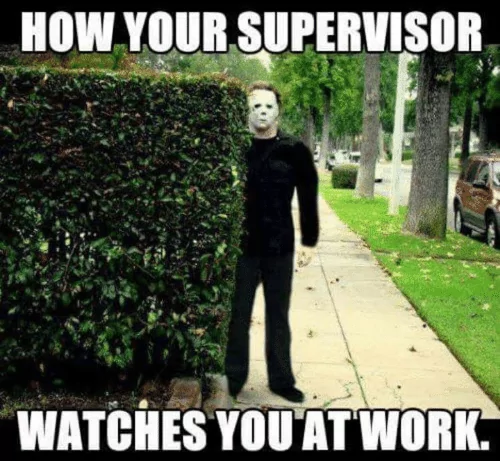 That means having team members report to managers from time to time, managers tracking tasks assigned to subordinates during work hours, etc. The only difference between this and physical work is that the means of achieving this are different.
This improves accountability, a necessary aspect of work delivery that remote teams often find challenging. Collect updates about what each member has been and would be working on to ensure that everyone is on the same track.
If you'll improve Foster Accountability there will be practically no other changes in your work structure.
Communication
This is perhaps the most critical factor in how to manage a remote development team. Communication makes remote development (or work, generally) successful.
However, the true value of communication is revealed in how it helps to improve team members' understanding of their responsibilities as well as each other. Basically, that means the presentation of work reports and the assignment of tasks both don't count as proper communication.
Proper communication in the work context is engaging and makes team members feel valued. One-on-one interactions between the project manager and the developers ensure this. Listen to your developers voice their concerns, questions, and suggestions they may not be comfortable raising when every other person is present. Likewise, encourage the developers to maintain cordial interaction with each other.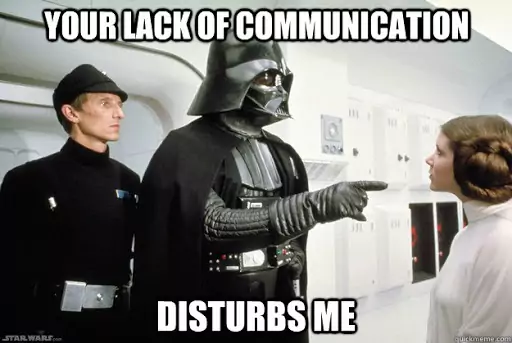 In addition, while trying to improve communication, try to avoid communication overload. That is when you hold meetings so often that the essence of work is lost in unnecessary and unproductive gatherings. Remote work communication is unlike physical work. The developers' live presence is not required every time.
You need an interplay of synchronous and asynchronous communication to keep the project running. Synchronous communication is live messaging or video conferencing when all parties are present and active. Emails are an example of asynchronous messaging, when messages are intermittent and a response is not mandated immediately.
Take Advantage of Time Zone Differences
To take advantage of time zone differences, you must begin by hiring people who can work with minimal supervision for your remote development team.
With time zone differences, first of all, try to find overlap times, an hour or more when every member of the team would be online and active. Such time should probably be scheduled for meetings, briefings, task assignments, group assessments, etc.
Another aspect of working around time zone differences is to keep a shared calendar. Tools like Google Calendar, World Clock Meeting Planner, and Timezone.io help with this.
Particularly, implement the agile methodology of project management to break tasks into bits, assigned to different people to ensure continuous development. For this, there should be a main shared calendar where each team member can look up their tasks as well as see what other people are up to.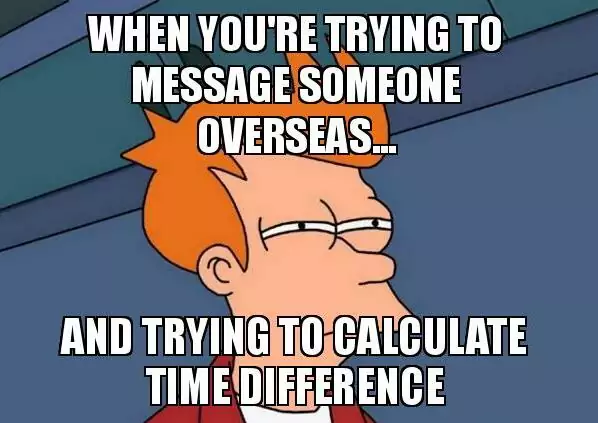 Likewise, you need a lot of flexibility to be able to manage time zone differences for your remote development team. That means allowing your team members to work at any time they please.
More so, by coordinating the project between your offshore team and your in-house developers, you can ensure round-the clock development. With the difference in time zones, that means the project can keep progressing every hour of the day. This multiplies your gains particularly in time-to-market.
Risk assessment and backup
What happens when a team member falls sick? Or if their computer breaks? Or if they are temporarily out of reach for any reason when their presence is desperately needed? Your answers to these questions determine the level of your preparedness for managing a remote development team.
Before starting out the project, it is essential to carry out a comprehensive assessment to identify risk factors in knowledge management, task assignment, geographical flexibility, cultural differences, technology/infrastructure setup, etc. Likewise, there should be a backup plan to keep the work on track when things go out of hand.
Some of the challenges that may come up including:
Lack of time: often, projects go over the estimate. One remedy for this is having a pretty solid discovery phase. Filing in every detail at this stage has helped us at ProCoders with our remote development teams.
Let's schedule a call to start a Discovery Phase for your project!
Lack of money: another aspect when the budget might go wrong. To optimize costs, it helps to hire remote developers from countries like Ukraine where costs are lower but the quality is top-notch.
Lack of reliability: certain models of hiring developers for a remote development team attract more risks than the others. For instance, freelancers may disappear midway through the project, even causing intellectual property issues. However, software development outstaffing companies or simply dev shops, such as ProCoders are properly registered and leashed by government laws and regulations.
You should have a proper plan at the beginning of your project, as well as backup solutions if something goes wrong. A backup arrangement does not necessarily remedy the situation, in terms of making it go away. However, it must, at least, mitigate the impact of the situation. Adaptability is a critical success factor in software development.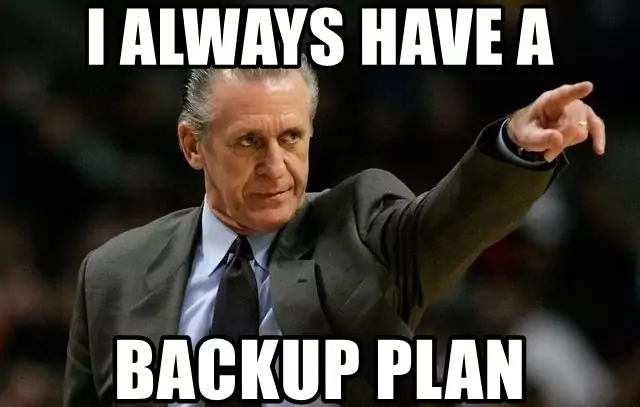 A team that can't properly adapt to different (including unwanted) situations would easily break. In essence, nothing about the project is cast in stone. Expect hiccups along the way and be well-prepared to overcome them.
Organize hangouts/team-building activities
Whether a team is remote or physical, it helps that workers can bond beyond the scope of the project. Remote teams find it difficult to replicate the 'water cooler' experiences that help employees working physically chat about non-work stuff. As a manager, one of your aims in how to manage a remote development team effectively should be to improve camaraderie among your subordinates.
For this, there might be a dedicated #watercooler channel on Slack or an equivalent on your favorite collaboration software. In fact, there is a Watercooler Slack bot that basically "pairs up the members of your Slack workspace for quick socials calls." The fewer team members feel isolated and the more affinity they feel for their colleagues, the better they can work together.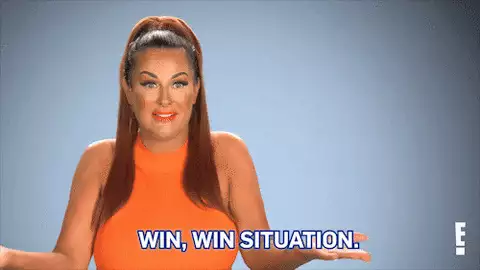 Generally, there should be scheduled times for team members to get off work to unwind and generally have fun. This could be in the form of lightning talks, quick demo presentations, or even online games. These events could help the developers learn something new, experience creative sparks, and generally become closer to their colleagues. In essence, create a healthy and friendly work culture.
Trust your team to deliver the best
If you are confident that you have hired the best team, then you need to trust them to deliver. There is nothing better than believing in the team you have set up to stay true to their responsibilities and present successful results.
One key aspect of trusting your team to deliver the best is to not micromanage your developers. A manager is more than a supervisor; they are a liaison between each member of the team as well as between the team and the upper management/executive team/client. Therefore, the manager's role is more to facilitate coherence than to achieve dominance. Focus on engagement and guidance, rather than authority and sanction.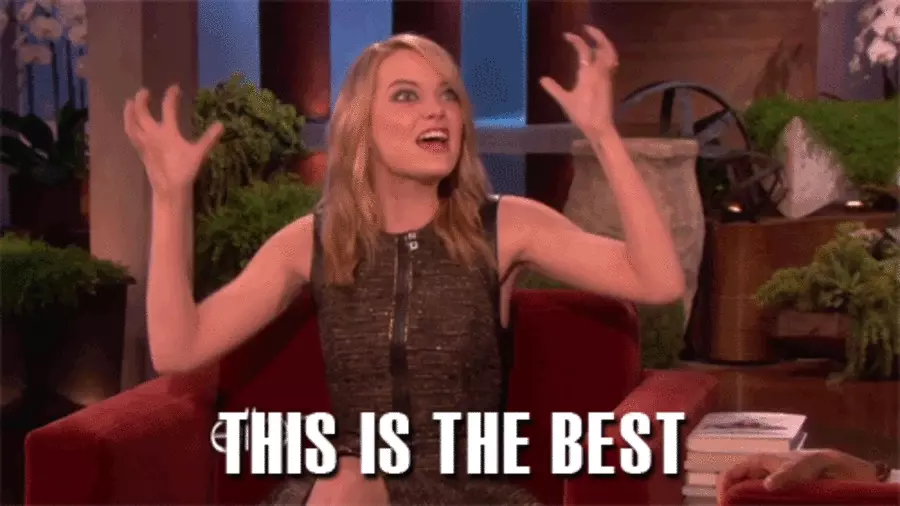 Encourage members by listening to them and rewarding them for a job well done (more on that in the final section). When they present opinions and suggestions, consider them seriously and objectively. More so, actively seek their ideas on how to make the software better, especially if you don't possess a strong technical background.
Reward your developers
Just as you would let a developer know immediately if they are out of line, be quick to dole out praise when a developer does outstanding work. Indeed, they are getting paid for their work, but a simple verbal acknowledgment of their effort goes a long way to motivate them to do even better. A 'thank you' might seem small but it does the trick in many cases.
Bonuses are valid rewards, as well as corporate gifts such as t-shirts, coffee mugs, pens, and other merchandise. Rewarding developers for each milestone cleared spurs them on for greater achievements. Good for them; good for you. So, why not? Properly managing a remote development team is not just about enforcing rules; it also entails bonding with team members.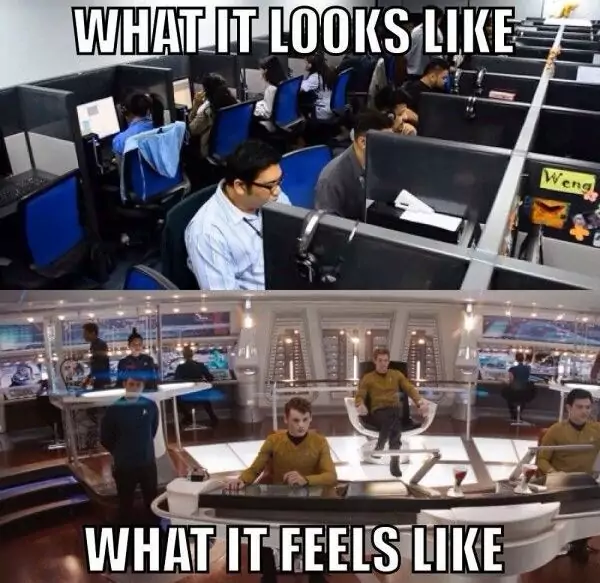 Where to recruit remote development teams?
Since location doesn't matter, that means you have access to a global talent pool to source the best hands for your project. Some of the top destinations for finding remote developers include Ukraine, Mexico, China, India, etc. Ukraine, in particular, is a massively growing talent hub for software development and just about any tech role.
In the number of engineering graduates available, Ukraine comes out tops against other European countries such as France, Germany, and the UK, among others.
Get Ukrainian IT salaries annual report
Besides the massive availability of tech graduates in Ukraine, hiring Ukrainian talents costs a fraction of the salary in other countries. Not that Ukrainian developers lack quality, though, but the cost of living in Ukraine is low, thus making it relatively cheaper to recruit a remote development team from there.
Because navigating hiring from a foreign country (and remotely) can be puzzling, companies like ProCoders exist to supply client companies with tech talents to meet their software needs. Tens of developers and engineers are employed at ProCoders, making up tailor-made teams for partners with the outstaffing model. ProcCoders is rated by Upwork and Clutch among top IT outstaffing and staff augmentation companies.
Get our clients' contacts to discuss their experience with us!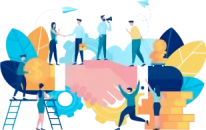 Hiring from ProCoders puts you ahead of the game. All our developers and engineers work in a collaborative environment; therefore, you can rest assured of cohesion among the team members throughout the project life cycle.
F. A. Q.
What can I learn from companies that have successfully managed remote teams?
This article does not only discuss lessons from companies that have managed remote teams. It explains lessons from companies that are entirely remote teams! Drawing from the examples of Zapier, Automattic, and 1Password, we show that it is not just possible to manage a remote unit in your company; it is possible to manage your entire company remotely too.
What is the role of onboarding in managing a remote team?
The first step in building an effective remote team is to build an effective onboarding process. Many things hinge on that first impression, including future rapport between team members. The onboarding stage is the stage for handing out tools, resources, and schedules so that team members are clear about your expectations as a leader.
What is the most often ignored point in managing a remote team successfully?
That should be risk assessment; many leaders do not properly examine the risks and provide alternatives ahead of moving their team to the remote model. Besides, risk assessment goes beyond merely providing backups. It is a strategy on its own, detailing a comprehensive plan to overcome various risks and challenges.
Conclusion
Apparently, managing remote development teams is not rocket science, even though it might feel so if one is not fully prepared. The main secret to successfully managing remote development teams is to strengthen collaboration between developers by the power of communication. If companies can have their entire business hinged on remote work delivery, then why not remote software development.
Want to know how to manage remote developers on your team in the best way possible? Contact ProCoders today! We have great experience in remote work and our own pool of highly qualified developers.
Let's schedule a call to discuss all your needs!