5 Reasons Why It Is Better to Hire a Dedicated Software Development Team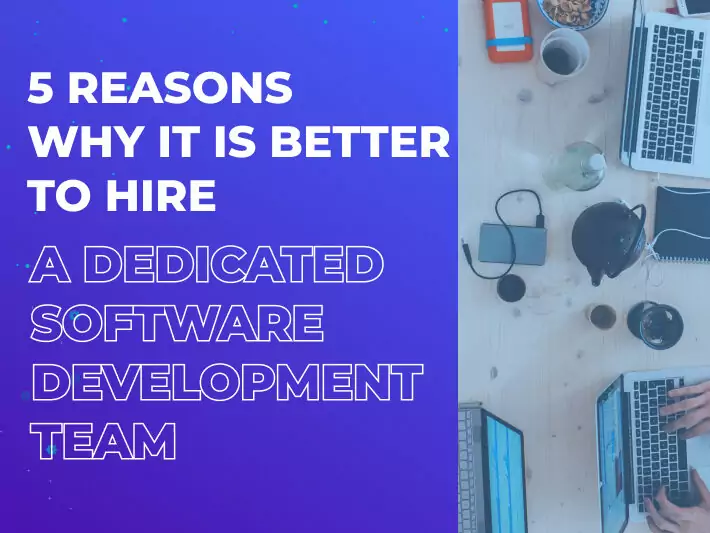 At present, the success of a project largely depends on a team that is working on it. Gone are the days when one IT specialist was enough to perform all the necessary tasks, with the advancement of technology and the emergence of new languages and tools, as well as the overall increase in market competitiveness, now professional and narrowly specialized programmers, are highly valued.
That's why companies more and more often hire dedicated software development team which work on their IT product. According to Statista, the global market value of outsourced services in 2019 accounted for $92.5 billion, with significant annual growth of 8%.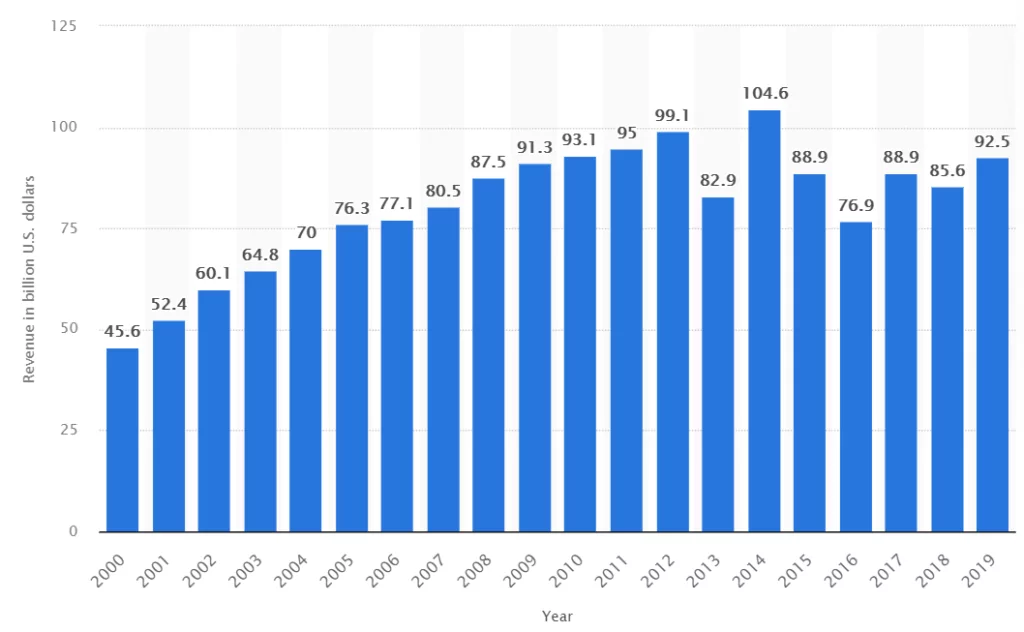 And although back in the 2010s IT outsourcing was used primarily to cut costs, now more qualitative features are coming to the forefront: ease of recruitment and management, high-quality final products, the ability to hire the best software engineers in their respective fields. That's why outsourcing app development is an essential model for companies of any size.
In this blog article, we explain why it's a good idea to hire dedicated software developers and present an elaborate guide on how to do it as effectively as possible, so if you want to get ahead of the competition and achieve a solid market position via hiring a dedicated team, keep reading!
What Is a Dedicated Software Development Team?
A dedicated software development team is a rather popular engagement method in the IT industry when a company hires an entire team to work on the product. Unlike outsourcing, where you hire specialists but have no control over their work, this method allows you to control the team's composition and workload because they are employees of the company. The team no longer works for you after the project is completed and, as a result, the contract is terminated.
The team itself is formed entirely according to clients' requirements, so that variables such as qualifications, the number of people, their specialization, etc., depend on the needs of the company. It enables to optimize the hiring process and tailor it as much as possible to the project.
This process is fairly similar to staff augmentation, however, when you hire a dedicated development team you broaden the specter of available services since an entire team covers all stages of the developmental process, instead of one outstaffed programmer. You can learn more about what is staff augmentation, compared to a dedicated team and outsourced team in the table below.
| | | |
| --- | --- | --- |
| Dedicated Team | Outsourced Team | Extended Team |
| A team you hire to complete a project under your subordination. Your temporary employees | You hire a team to complete a project, but you have no control over how the development process unfolds. | A developer(s) you hire to fill in the gaps in your in-house team |
| Can provide the full scope of services required to complete a project | Can provide the full scope of services required to complete a project | Not able to complete a project by themselves |
| Complete control over the development process | No control over the development process | Complete control over the development process |
| Can adapt quickly to the changes in the project | Less flexible when it comes to changing the details of the project | Can adapt quickly to the changes in the project |
| Easily scalable, plus by hiring an entire team you get a wide range of professional programmers | Less scalable, you usually can't hand-pick those, who will work on your project | Easily scalable, however incredibly time-consuming |
If you are not sure which engagement model you need to choose, you can get a free consultation from the specialists at ProCoders. Here at ProCoders we specialize in staff augmentation and have experience with all sorts of businesses and industries, so we can suggest the best option for you and your project.
Find out how the Outstaffing model fits you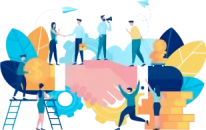 The Structure of a Dedicated Development Team
As mentioned earlier, the composition of the team depends on the specifics of the project. However, the most basic structure of a dedicated team for creating a web-site and an app would include:
Project Manager (PM), an intermediate link between the team and the client, who will control the entire process within the team: curate the workload, make sure everyone sticks to deadlines and roadmaps, and delegate tasks from one team member to another.
Business Analyst (BA), who carries out all the research connected with the project. Ensures conformity of the product with the business goals, and draws up documentation.
UI/UX Designers, who set the visual tone of your product (usually one person who specializes in both UI and UX, however for big projects the number can vary). Their job is to identify the pains users face and try to solve them through design. Signature style, interfaces, creating an accessible design – all this is within the scope of responsibility of a UI/UX designer.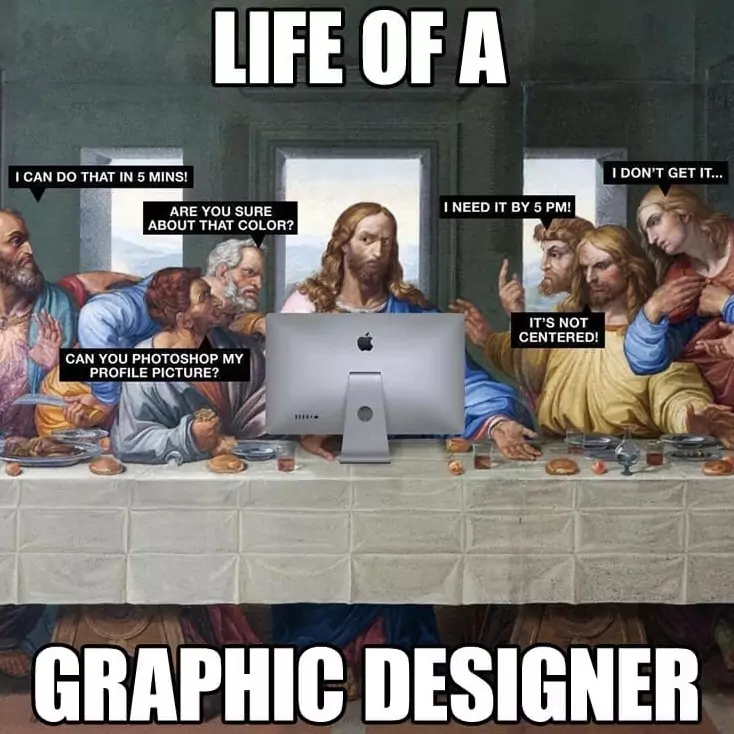 Back-end Developer, who handles the server-side of the product. Fully involved in the project from the planning stage and drafting the terms of reference to release.
Front-end Developer, who creates the visible part of the product: layout, client programming, performance optimization. Their workload, as a rule, is also distributed over the entire duration of the team's work.
Mobile Developer, who, if your project involves creating an app, handles its development (whether it's an iOS, Android, or cross-platform app).
Quality Assurance Engineer (QA), who checks app operation and looks for errors and/or vulnerabilities. The main workload starts towards the end of the project, as the release approaches, and before launching the project to a wide audience.
Get Ukrainian QA specialists salaries report
This is the most basic set of team members and is designed to handle one standard IT project. Depending on the company you work with, you can additionally include marketers or content managers (to search for promotion channels and generate content), system administrators (to configure servers and security tools on it), technical leads (for making technical decisions on the project), team leads (for making management decisions on the project), and others to the project.
When you hire a dedicated software development team, think of it as a constructor set, parts of which can be assembled in different ways depending on how you want it. Likewise, the roles in the team can change based on your requirements.
The Benefits of the Dedicated Development Team Model
Now that a lot of companies, including giants like Microsoft, Samsung, and Verizon, use this particular engagement model, the question is what are the benefits when you hire dedicated software development teams?
1. Easily scalable.
One of the most obvious advantages of the dedicated development team model is scalability. The customer decides how many people to hire for software development from the start and, if necessary, can increase or decrease the number of people on the team. Furthermore, this can occur during the development process, optimizing it and reducing both financial and time costs.
When working with HANDLE on their CCM system, we first assisted them with two developers, however after they realized two people weren't enough, ProCoders was able to quickly add two more developers and a QA engineer to their team. This quick response saved a huge amount of time and effort and helped them reduce time to market by 30%.
2. Complete control over the development process.
The members of the dedicated team for the duration of the project come under your direct management, which means they are easier to control. This, firstly, allows you to more precisely regulate the process of creating a product (if there are any shortcomings or nuances, it is easier to track them down in the early stages and eliminate them), and secondly, it significantly reduces the time lag, since communication occurs directly as well.
3. High productivity.
When you hire a team, you don't have to worry about its sustainability or balance – the outstaffing company will handle that for you.
A large gap in the participants' skills, a lack of team spirit, communication and information processing issues, ineffective and not fully established development processes – all of this has a direct impact on the team's productivity and, if not addressed, leads to the inability to complete the product. Best case scenario – it will stall you, stealing valuable time, worst case scenario – the product might not see the market at all.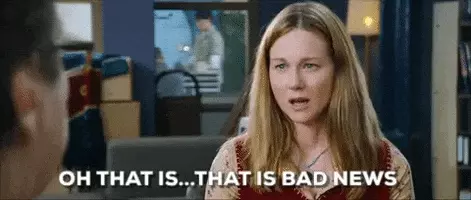 Fortunately, when you hire dedicated development teams, there is no need to worry about it. The teams are already composed effectively so that the skills of their members complement each other. The outsourcing company also carefully selects participants to create the most productive atmosphere.
4. Qualification and Motivation
The ideal employee consists of overwhelming motivation coupled with high qualifications (tech stack, experience, and communication skills), however, it's not always easy to find one.
Now, you can spend time and resources to improve the qualifications of your in-house employees, if you're not sure if they're competent enough to handle your project, or you can recruit highly skilled, experienced workers who are focused on success.
Check developers availability
When you hire (a) dedicated software developer, they are focused on your project only, streamlining their motivation and efforts to achieve maximum results. As for qualifications, developers in outsourcing companies tend to go through a very strict selection process, so that only responsible and skilled candidates are picked for you to choose from.
5. Predictable Costs
In the context of hiring a dedicated team, their hourly rate is known in advance, so you can plan your budget based on that info. No additional costs for the HR procedures are required, as well as the costs of sick leave, pension contributions, vacation pay, and so on. In addition, if you hire a team remotely, then the costs of maintaining the workplace are also reduced. For example, our clients at HANDLE Global saved about 40% on consultation fees by hiring with ProCoders!
Of course, hiring a whole team is hardly budget-friendly, however in this situation, you need to evaluate the possible advantages: a high-quality final product, which will probably be released to the market quicker and overtake competitors. It's worth a lot (no pun intended)! So yes, hiring a dedicated software development team is an investment, albeit a highly profitable one.
If you want to cut costs even here, you can look at the prospect of hiring remote developers. The hourly rate of a developer in the USA or the EU cannot be compared with the cost of a developer of the same rank in Eastern Europe or Asia, and if you turn to experienced and reputable outsourcing companies for help, then the quality of development will not be inferior. Take SDCN, for instance, they hired developers at ProCoders at 40% less than they would in the UK just because of the difference in the pay rate.
Here at ProCoders, we help people with ideas find developers willing to bring those ideas to life, and we do our job well. If you want to hire a dedicated development team in Ukraine and reap all the benefits of hiring a skilled workforce offshore, you can give us a call or schedule a consult.
Let's check which developer fits you!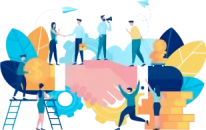 5 Reasons Why to Hire a Dedicated Development Team
1. Save Time and Money On Recruiting Procedures
Finding a good programmer in a short period is an incredible effort, not to mention finding several at once? Hiring employees one at a time can take a huge amount of time: first, you need to select candidates, then go through their portfolios and make a secondary selection, then conduct an interview and once again weed out those who did not pass the interview, and there can be an endless number of such rounds, especially given today's conditions for the labor market.
When you hire dedicated software development teams, you get a set of people ready to work on your project. This is especially valuable if you need a large team, starting with three or four people. Then time costs are reduced tenfold, which allows you to quickly start product development and not waste time on HR procedures.
And don't forget about recruitment costs. According to Glassdoor's HR and Recruiting, the average cost-per-hire is $4000. Cost-per-hire includes parameters like organizational costs (background checks, agency fees, etc.), as well as internal expenses (referral program, HR's salary, etc.). If you want to hire a standard team of 7, that would be $28,000 you spend just on the recruiting process. Hiring a dedicated team helps you cut this number exponentially.
2. Fresh IT-expertise Brings Innovative and Creative Ideas
With an experienced, dedicated team of developers for hire comes a stream of new ideas and inspiration for solving certain problems of your project. Programmers who change projects frequently and work in different industries and directions tend to find out-of-the-box solutions faster.
Not to mention the fact that such people have to constantly improve their skills to remain relevant in the market. Hiring a dedicated team means gaining access to interesting ideas and the latest technology, which is the best outcome for your business.
And if you decide to find developers for a startup offshore, then you can get access to the international talent pool. This dramatically increases the likelihood of finding the perfect candidate with superior qualifications for less money!
3. Dedicated Teams Are Easier to Manage
In a comparison with freelancers, a dedicated team is definitely easier to manage. Work in such teams usually passes through a central communication center, which speeds up the reception and processing of information. In other words, the work in dedicated teams is coordinated and automated, and a minimum amount of time is spent. In addition, the presence of a project manager or team lead nullifies the possibility of miscommunication.
4. Dedicated Teams Are the Best for Long-Term Projects
If you plan to develop your project over a long period, then we definitely recommend hiring a dedicated team and building a partnership with the provider company. This way it will be much easier for you to reconnect with the developers after closing up if needed, it also gives stability and grounding in your recruiting process.
Another important reason is flexibility. Large projects tend to change frequently as they are created. Many details appear that may not have been previously specified in the technical plan, and in this case, the ability to quickly adapt to new conditions and requirements is especially valuable. Compared to outsourcing, the dedicated team model is much more flexible and responds more quickly to all possible changes.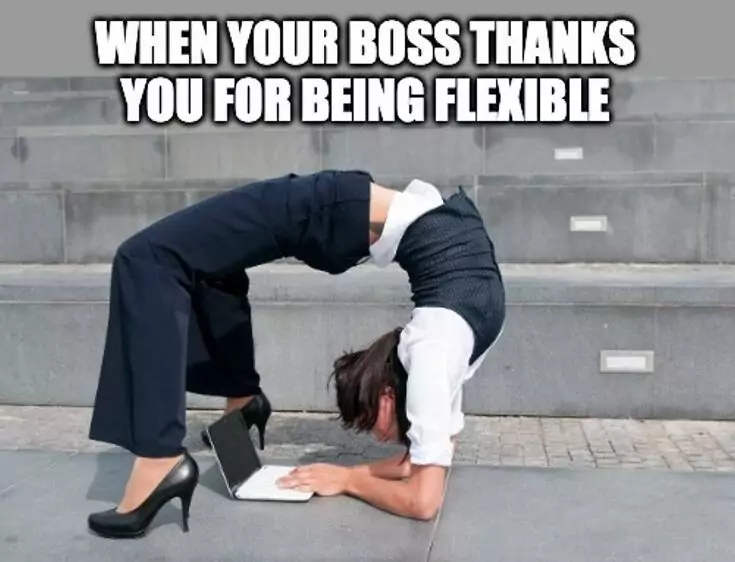 5. Cut Development Time and Release Your Product Quicker
Due to well-established communication, a high level of technical proficiency, and, in general, higher team productivity, there is a high probability of a quick release of the final product to the market.
In today's conditions of increased competition in the IT market, the earlier the product enters the market, the larger the audience it can win, and this, in turn, directly affects the company's profits. That is why reducing the time to create an application without harming its quality is one of the main competitive advantages of any business.
When you hire dedicated development teams, you can get around the competition fairly easily.
How to Hire Dedicated Software Developers?
The process of hiring a dedicated team resembles the general process of hiring, however, there are few things you need to pay attention to.
1. Define your Requirements
Try to soberly assess your project and match expectations with your capabilities. What kind of specialists do you need to create your app? What skills should they have? What's your budget? Do you need help in the future, after the end of the development process itself?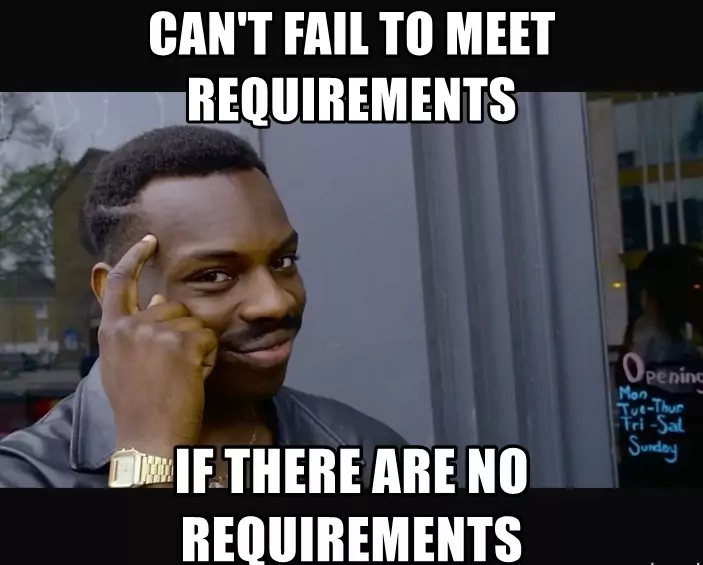 Answering these questions will help you create a preliminary list of your requirements, which will make it easier for you to choose a service provider. It may change in the future, but making this list at an early stage will save you a lot of time.
2. Conduct a Thorough Elimination Process
This is by far the most cumbersome part of the process, but also the most important. Compile a long list of service providers based on their status, reputation, location, experience, recruitment capabilities, quality, and security standards.
In our opinion it's better to hire dedicated software development teams from well-established outstaffing companies, and here are a few criteria you can use while searching:
Experience. Delegating long-term, complex projects to teams with 1-2 years of experience is risky and might not pay off. The lack of experience may disband in the middle of your project or stall it due to a lack of communication and balance.
Portfolio. Start with assessing the cases presented by the company on their website or their resume, but then move even further. Contact previous clients and ask them about their experience with this particular outstaffing company, the quality of their manpower, the ability to meet deadlines. Note, if the company already worked on projects in the same industry as yours – it means they already have experience and know all in's and out's, which can lead to better results.
Get our clients' contacts to discuss their experience with us!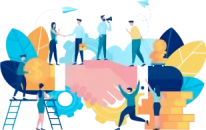 Quality. Use sites or applications (which are in the public domain) that were developed by the company's employees – this can show the quality of the final product and make it possible to evaluate not only skills but also how they are specifically applied in practice.
Website. The shoemaker's son shouldn't be barefoot. The website of the company itself should be functional, well-designed, intuitive. If their website came within the first two pages of Google search, they probably invested a lot into SEO, so they know how to create a good marketing strategy. These little bits and pieces can eventually form a complete picture of the company and the quality of the services provided. If the company makes money by developing websites for others, but can't create a good website for itself – that says something.
3. Conduct an Interview
After the clear front-runners have appeared on the list, it is necessary to conduct an interview. The very first stage is to contact the company by email, sending details of the project along with a list of required specialists.
This usually is followed by a video call. What exactly do you need to check and talk about on this call?
Give more details about your project to streamline the composition of the team.
Ask about hard skills: proficiency and level in a particular programming language, framework, or technology. If you don't have a technical background, you can hire a third-party advisor and rely on their expert opinion. At the end of the interview, if it goes well, be sure to give the test task.
Ask about soft skills: communication, cooperation, responsibility, adaptability, conflict management. Although not as important as hard skills, without them the team will probably fall apart.
Ask about their experience with similar products (or products in the same industry).
4. Mitigate the Risks
There are a few ways you can mitigate the risk when hiring a dedicated team. As a rule, they are listed in the contract and include financial retribution in case of any troubles.
Penalties – for violation of any part of the contract.
Warranty – warranty clauses are a way to ensure a certain level of quality of the final product.
Client's ownership of a code – establishes the ownership of the code for the employer
Non-disclosure Agreement – serves to prevent leakage of any confidential information.
Data protection rules – gives control over any personal data.
Where to Find a Dedicated Development Team for Hire?
Finding a reliable and skilled dedicated development team for hire is not easy. There are many companies on the market, which makes it difficult to find and select perfect candidates. So where exactly to find a dedicated team of developers for hire?
More broadly, there are two options: onshore and offshore. Hiring offshore is suitable for those countries where the supply on the labor market does not match the demand, as a result, the developers' hourly rate skyrockets.
It is no secret that in Eastern Europe or Asia the density of developers is much higher, so it is easier to find qualified programmers there for a lower price. As for the quality, here the countries of Eastern Europe, namely Ukraine, perform better than the Asian countries, representing an ideal ratio of price and quality.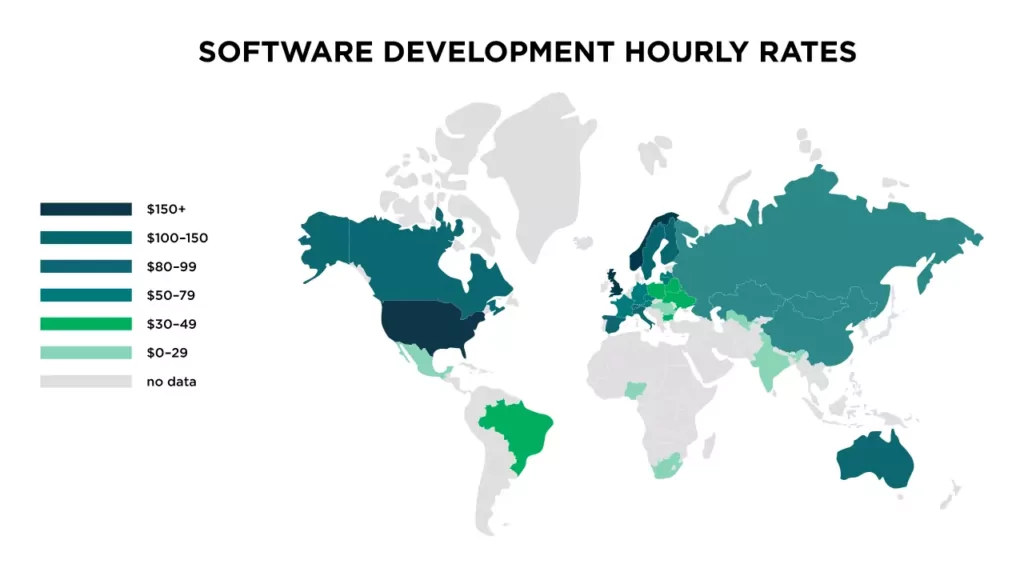 Today, managing offshore development teams is practically no different from managing an in-house team, so we advise you to consider this option more closely.
There are a huge number of resources on which you can choose the developers you like. We advise you to check Clutch and Upwork: there are many offers, plus the site interface is intuitive and you can filter the search query according to your requirements. You can take a look at the ProCorders profiles on these sites to get a rough idea of what information should ideally be on a page.
How ProCoders Can Help Hire a Dedicated Software Development Team?
At ProCoders, we have been specializing in staff augmentation for many years, extending the teams of more than 150 companies. Our experience extends to many industries and products, and we are proud to say that our programmers are versatile and can deliver superior results that are competitive in the market.
For example, we were able to assemble a dedicated team for a unique B2B networking platform in a short time. For a startup, rapid development is key, and with the help of ProCoders, Quartz Network and its new dedicated team were ready to start coding within a week. We offered top-notch specialists in React.js, Node.js, LoopBack, and PostgreSQL for a full-stack solution, and now thousands of people can collaborate and attend courses and conferences held by Quartz Network.
Thanks to the collaboration with ProCoders, the Quartz Network's development process was smooth, seamless and quick. Not only we were able to assemble a team in a short notice and save some time on recruiting, but also the qualification of our programmers allowed them to code quicker and more effectively.
Hiring a dedicated team at ProCoders allowed to cut costs as well – both recruiting and organizational, since team members worked in Ukraine and there was no need for arranging workplaces with expensive equipment.
What is especially important is that one of the creators of this platform has already used the services of ProCoders for his other project – Roth River, where we also assembled a dedicated team, covering all necessary skills (Node.js, React.js, React Native, as well as GraphQL).
We helped cut the recruiting costs by 30%, speed up the beta trial release by 40% and help get this revolutionary IoT product on the market on time. Development time was reduced by 25% due to the proficiency and creative input of team members! The customer was so pleased with the work of our developers that he contacted our company for the second time!
If you are also thinking about hiring a dedicated software development team – ProCoders is ready to help! With our many years of experience and access to a huge talent pool, we will quickly and efficiently select a team of the best developers for your project.
F. A. Q.
How much does it cost to hire a dedicated development team?
The pricing model, in this case, is fairly straightforward: since you are hiring a team of software developers, the cost usually is an hourly rate of each developer multiplied by the number of hours it takes to complete the project.
However, if you are on a tight budget, we recommend seeking an offshore dedicated team, since the hourly rate varies drastically in different regions of the world.
Overall, if you want to hire a dedicated software development team of 5 people for 1 month, use a sum of $25,000 (in Eastern Europe) or $55,000 (in the US or EU) as a reference.
How long does it take to hire dedicated software developers?
If you are hiring them one by one – up to 6 months with all recruitment and onboarding hassles. If you are hiring a dedicated team, the recruitment time can be reduced to three weeks.
Moreover, at ProCoders we can further reduce this time to one week if you are in a hurry.
When do I need to hire a dedicated software development team?
There are several instances when it's better to opt for hiring a dedicated development team.
When you are looking for a long-term collaboration.
The requirements and scope of work are not defined 100% and are subject to change.
You want to take part in planning and oversee the execution of the project.
When you want predictable costs, but feel like the requirements are going to change a lot.
Conclusion
By choosing a dedicated team model for your project, you get full control over its work without additional costs. Other advantages include fast hiring, transparency of all processes, flexibility, and scalability. No wonder why a lot of companies prefer to hire dedicated software developer instead of outsourcing their products.
If you are looking for a dedicated team or want to learn more about this particular engagement model and how it can benefit your business don't hesitate and get in touch with us. Here at ProCoders we know everything firsthand and can offer an extensive consultation.
Let's schedule a call to discuss all your needs!