Programmed for Your Success
React Native is a popular darling with coders. It's easy to see why. It's based on the widely-adopted JavaScript language, so coders can develop using React platform, and end up with apps that behave like they were "native made" iOS and Android. Its Interoperability eliminates days of work and troubleshooting headaches. If you'd like to tap the efficiencies of React Native, call on ProCoders. We'll deploy React experts to your team in just days.
When you hire React Native programmers with ProCoders, you have your pick of a large pool of our available staff programmers. To narrow the field, we vet a group of candidates, pairing them based on your exact tech specifications. Hire React Native programmers hourly or fully dedicated, short-term or ongoing assignments. We source our staffers from the booming tech districts in Central Europe, allowing us to quickly grow our firm to meet global demand.
And best of all, Central Europe's low cost of living lets you hire React Native programmer staff at rates half what's charged in North America or Western Europe.
Road Tested, Client Approved. Expertise that Goes the Distance
Do you want to become a mobile-first company? For an increasing number of clients, the answer is yes. Apps are at the center of their business strategy, where customers explore products, make purchases, and receive rewards. So simply having a functional application like everyone else's isn't enough.
ProCoder's React Native developers for hire can shine a light on your immediate mobile business opportunities, while anticipating the next one coming down the road. Here's how that foresight and planning played out for our clients.
Mobile-first experiences, built by ProCoders
IoT, SaaS, Distillery
Roth River
A tech-driven bourbon distiller, Roth River needed to hire a React Native developer team to connect proprietary IoT barrel aging sensors to a mobile app. ProCoders helped them conceptualize and build this mobile interface, which not only allowed distillers to monitor their barrel aging process in real-time, but also allowed customers to purchase a "personalized barrel" with customization options. Mobile became a key part of the company's customer engagement and product delivery system.
Tete-a-tete with our partners is a good idea!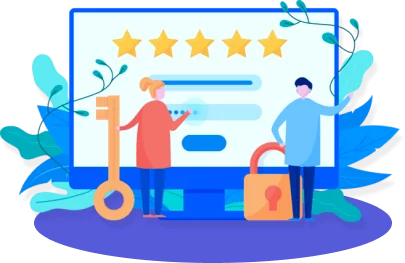 React Native and a Whole Lot More
When you hire a React Native developer through ProCoders, our staffers are guaranteed to know all the other relevant technologies that work with it. Our React Native programmers for hire can harness the platform's easy interoperability, from Apple to Android. Here's the expertise you can expect when you work with us.
Our rock-stars are hands-on with
50 more

Ruby, Python and JavaScript
– based tools and
libraries. What stack do you use?
React Native Developers for Hire: The ProCoders Outstaffing Model
Hire React Native app developers through ProCoders, and you just might feel like you've increased your headcount.
We've built our business around daily, direct client communications – without account executives playing middleman. Your outstaffed developers may remain officially on the ProCoders payroll, but they're integrated into your IT chain of command completely, taking their daily directives from you.
In most cases, developers are dedicated to your project full time until its completion or are hired on as a long-term consultant. They attend your team meetings, participate in your project management systems, and work well with your existing internal development staff, while remaining a completely flexible contract resource for your company.
The Staff Augmentation Model
Staff that operates like an extension of your own, all for a simple monthly fee. Is it the best of both worlds? We think so. Whether you're looking for research firepower, or development expertise, or both, we're here to meet your needs.
A Dedicated Outstaffed Team
Dmitry is implementing a new mobile interface with the use of React Native
The captain is always on duty. CEO Oleg makes research to select technologies and personalities for the future supply chain project
Hire React Native Developer: How Much Should You Spend?
How much can you save on your next project? Try our React Native Project Calculator
Calculate Development costs
Get a ballpark estimate in a few clicks
Deep Industry Expertise, Guaranteed
Is your app idea unique in your marketplace? Is the user experience up to user expectations? Does this app help fulfill your brand promise? Will this technology be innovative now, and in the near future?
These are the questions you can expect to have answered when you hire React Native developer teams through ProCoders. We'll show you how to hire React Native developers who can create best-in-class apps that build your business.
Here's just a sample of the industry expertise you can expect at ProCoders:
Onboarding that Gets You to the Starting Line, Faster
Work with us, and you'll never have to worry about stumbling over the starting line. Our company is structured around helping you hire React Native app programmer staff as quickly and efficiently as possible — usually in as little as two to three days.
We find a targeted selection of coders who align with your specs. A meeting or two, and you can make your selection. In most cases, we can complete the onboarding paperwork in just 48 hours. If the ProCoders staffers you need are already assigned to other clients, you needn't worry. It doesn't happen often, but when it does, we recruit fresh talent from our area. With your approval, we'll hire them onto our staff specifically for you. The whole process takes a maximum of 14 days.
Research is another one of our development specialities. Our developers are available specifically for research phase work — assessing your security risks, setting up project guidelines, and making recommendations based on your budget, timeline and competitive landscape. Hire just the research phase, or add it onto our turnkey project development. Either way, we'll make sure you've got the information you need, before you start.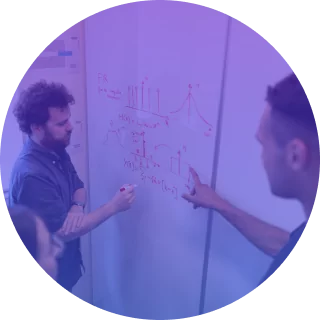 01
Needs Assessment
We review your tech specifications, offering a selection of qualified staffers for your approval. Additional research phase hours can be added here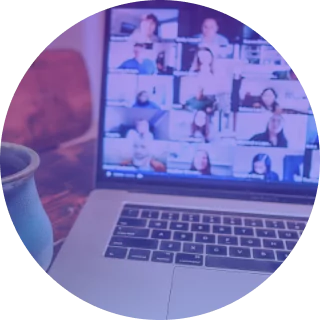 02
Interviews and Work Team assignment
Interview and select your team members, and we'll hire React Native app programmer teams. Experience what it's like to have contract help that's truly integrated into your corporate workflow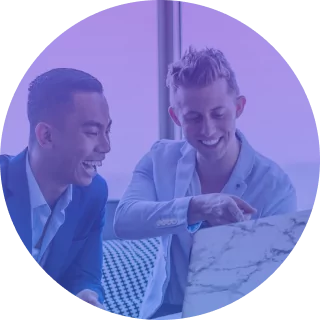 03
Daily Client interaction
Hire React Native app developers through ProCoders, and they become your direct reports. Our outstaffed programmers participate in your internal workflows, ensuring your team meets its milestones with time to spare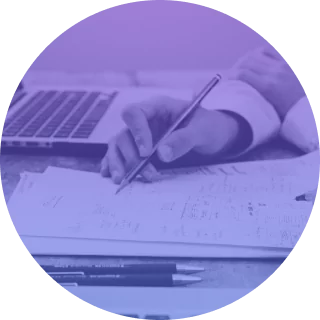 04
End-of-project Billing
Final agreed-upon fees are billed when the project ends. New or ongoing work bills monthly
The ProCoders Promise: How We Work
As an IT consultancy headquartered in Tallinn, Estonia, ProCoders is centrally located at the nexus of Western Europe and Asia. This location is an important advantage, we believe, for clients looking to hire React Native app developers not too many time zones away.
We have built our business around employing world-class, English-speaking developers. When you hire React Native app developer teams from ProCoders, we communicate clearly, stay on schedule, and deliver the high-end programming expertise you need, at a price your company can afford. Simple, isn't it?
Client Experiences Tell the Story
Although the app is still being fine-tuned, ProCoders have succeeded in creating a promising product. The team was open to exploring new ideas, even in early development. Although better conferencing tools might improve communication, ProCoders were very responsive and overall a joy to work with.
Todd Pritts
Chief Product Officer, Roth River, Inc.
Our Latest Thoughts about React Native
Frequently Asked Questions
How fast can ProCoders find a React Native developer for my company?
Speaking generally, we can provide you with a new team member within two weeks, and you can "offboard" a team member with a one-month notice. However, if we have available staff ready, we can often provide you with staffers faster than two weeks. And if you need a developer with a difficult-to-source skillset, it may take us a few days longer. While ramp-up times do vary, we make it our business to fill your outsourcing needs quickly.
If a staff member needs to be removed or added, how quickly can that be done?
If you've hired a ProCoders Node developer, and they aren't working out for you, we can usually get that person offboarded with a simple written one-month notice. Within that time, we can generally find you another developer within two weeks. So well before the transition is made, we can have a replacement lined up and ready to go. If you are just starting a project, and looking to build your team, we can find you a Node.js developer, usually in two days to two weeks.
Why are rates different for developers with the same experience level?
A developer's worth is often measured not by the years they've been in the business, but on what programs they know. For example, if a developer has five years of experience, but it's in a language that's older or not as popular, he will not be worth as much as the developer with five years experience in a new, up-and-coming technology.
Do you bill hourly or monthly?
The answer is yes, we can bill hourly, or monthly, depending on your needs. Most of our clients work with us on a monthly basis, multiplying our hourly rate by 160 hours for a flat monthly full-time fee. Hours in this arrangement tend to flex a bit in the client's favor as our developers work to get your job done just right. We also work on a project basis, which works more based on a more strict flat fee arrangement. Generally, we encourage retainers because they are generally a better buy for the client. But either way works well.
Do you have a translator or anyone who will help me communicate with my outstaffed team?
No, but when you work with ProCoders you'll find you don't need them. Every programmer, developer or software engineer we employ is required to be fluent in both reading, writing, and speaking English. We consider ourselves a true international firm, and that starts with being able to communicate fully with our clients!
I'm not a technical founder of a start-up. Can I manage a team?
It's true, at ProCoders we do put an emphasis on direct client-to-team communication. But if you're more of a hands-off kind of manager, we can assure you that we'll be watching things from our end. Every team you hire from us should consist of a Quality Assurance Specialist and a Lead Software Engineer, who will do a lot of the management, day-to-day.
Can you assemble a team that's right for my project's needs?
Of course! Matching the right programming talent to your job is what we do best. We have an extensive research phase that helps us understand your business goals, allowing us to outline the steps and resources needed to take your project from concept to completion. We'll provide you with extensive documentation that outlines the scope of your project, and also shows you how the staff is the right mix for your technical stack, schedule and milestones. When you work with us, you can count on us finding the right developers for you.
What kinds of specialists do you have onboard?
Our staff covers most of the popular technologies, both for web applications (using React.js, Node.js, Angular, Vue.js, Laravel and Symfony) as well as mobile applications (cross-platform mobile frameworks like React Native and Flutter.) If you'd like to see the full list, check out our tech stack.
How much does it cost to make a mobile app?
The answer is, it depends. It depends on whether you want our staff to handle the entirety of the project, or just augment your existing team. It depends on the expertise level needed of the programmers we staff for you. It depends on the size and complexity of the project, and the number of hours it will take to complete the work. There is no standard price to produce a development project. The good part of that, of course, is that our prices are customized completely to you. So rather than paying some arbitrary package price, you'll be billed only for the hours worked on your project. Our research, done before we begin work, ensures that your project plan is mapped out thoroughly. Once a plan is in place, we generally find that our work process syncs nicely with your project quote and plan.
Do you want to learn more how to build remote team with ProCoders?