If you're looking to hire a Flutter developer, you'll be glad to know they're in plentiful supply. According to Google, just under 500,000 developers use the open-source UI framework every month. Not bad for a framework that's been around for less than five years.
Flutter is an industry darling because of its many advantages, namely the fact that it allows programmers to create mobile apps in both iOS and Android. That means that developers don't have to create two sets of code for every mobile app they build. The platform is also built using Dart, Google's in-house language. Flutter allows developers to make scalable and high-performing mobile apps that support complex moving graphics and pull data efficiently from your servers.
If you've hire Flutter app developers in your home country, you may have found that scarcity of supply rules the day. Bidding wars are common, and often talent with the right programming expertise simply isn't available. Fortunately, here at ProCoders we've built our business around helping companies of all sizes and all corners of the world hire Flutter developer talent. With our base of operations in Central Europe, we can pull from dozens of qualified staff developers, and still more from our region's ready stable of IT talent. Within days, we can have them vetted, onboarded and ready to work. Let us show you how.
Flutter Apps That Deliver for Our Clients
Companies that come to ProCoders for hiring Flutter mobile app developers often come back to work with us over and over again. Why? Because our staffers can provide the exact combinations you need, faster and cheaper than most companies can find close to home. But you won't have to sacrifice quality when you get your applications built in Central Europe. Our developers have deep expertise working on world-class Flutter projects.
Tete-a-tete with our partners is a good idea!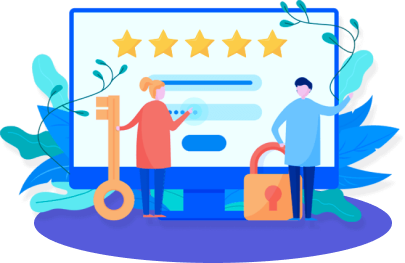 Our Capabilities: Hire Flutter App Developers that Get the Job Done
Hiring mobile app developers with Flutter experience is a great first step. But for most clients, you need Flutter developers for hire that have the skills to work with the other languages, platforms and libraries that intersect with it. That means Dart and JavaScript at a start. But it also means understanding how Flutter-driven apps interact with your backend data structures, and how to deliver high speed and performance on every platform.
When you hire a Flutter developer through ProCoders, you can rest assured the programmers we provide will be vetted specifically for the needs of your project.
Our rock-stars are hands-on with
50 more

Ruby, Python and JavaScript
– based tools and
libraries. What stack do you use?
Hire Flutter developer teams from ProCoders, and you'll be getting programming experts that can hit the ground running on your project. Once onboarded to your project, our staffers are dedicated entirely to your business — just like your internal staffers might be. They report to you directly, even though they operate as contract staffers. As IT consultants, we prefer to cut out the middleman — the project managers and account executives that can dilute your contact with your contract programmers. Most clients find it a win-win scenario. We can assemble a highly targeted, highly experienced team of Flutter developers for hire, and get them onboarded and working within a few days. You can get a team to work with your company for short-term surge needs, or for longer-term engagements. We've got you covered.
ProCoders is an IT consulting company that makes its staff available to you. All our developers are employed by us. That means the ProCoders staffers you hire, remain on ProCoder's payroll, with all the benefits and holiday pay issues handled exclusively by us. Work with us, and you'll cut out the precious days and weeks recruiting, interviewing, vetting, and ultimately training that would typically get spent on a new hire. We take care of all the HR headaches for you, finding you the ideal talent for your needs.
Once onboarded to your project team you'll experience the real convenience of hiring your Flutter mobile app developers through ProCoders. Our staffers report directly to you, sit in on your internal status meetings, and plug into your project management systems. All you have to do is pay an agreed-upon monthly retainer for their help. What could be simpler?
A Dedicated Outstaffed Team
Dmitry is in the middle of implementing a new cross-platform mobile application
The captain is always on duty. CEO Oleg makes research to select technologies and personalities for the future supply chain project
Thinking about hiring Flutter programmers on a monthly basis?
Once you find Flutter developers, how much time do they typically spend on your project? We recommend these hourly breakdowns, per staffer hired.
Calculate Development costs
Get a ballpark estimate in a few clicks
Hire Flutter Developers with Experience in Your Industry
We hear it over and over again from our clients. They want developers who understand the competitive landscape in your industry. It's not enough to understand how to make a quality mobile app using Flutter. A developer should also be able to advise you about what your competitors are doing, what customers in your vertical expect from a mobile app, and how you can design your applications to stand out in the marketplace.
Our staffers have the advantage of working on companies big and small, in a huge variety of industries. You'll get world-class help with a world-class experience, every time, guaranteed. Here's just a few of the industry verticals we've worked in:
Hire Flutter Developers: Our Work Process
Fast-tracking your project for success. That's what we want our clients to experience when they hire development talent through ProCoders. In most cases, we can have vetted developers onboarded and ready to work with you in two days to two weeks. Here's how it works.
We work with you to determine precisely what your project needs are. Usually, that is a complementary investigation done free as part of an estimate. However, if a deep dive is needed, we can do extensive project planning, budgeting and scheduling for a set fee. If you wish to hire ProCoders staffers, you can choose from the dozens of highly qualified developers we already have on staff at our Estonia headquarters. In most cases, we can have those staffers onboarded and ready to work with you within 48 hours.
If you have specific project needs we don't have an in-house resource for, we'll recruit and vet potential developers. Once you've interviewed and selected one of these programmers, we can hire them on our staff, and make them available to you. In most cases, this process takes two weeks or less. Either way, we deliver world-class programmers to your company, without the headaches of hiring them directly. What could be easier than that?
01
Needs Assessment
We listen to your needs and review your development plans, offering you the best choices for outstaffed developers from our team.
02
Interviews and Work Team assignment
Once you've interviewed and approved your team members,we integrate fully into your internal project management systems. Our team becomes your team.
03
Daily Client interaction
You manage staff directly, and we participate in your internal project management systems, helping you meet your established project milestones.
04
Final approvals and billing
Agreed upon fees not already billed are invoiced and the job is closed. Customers with outstaffing agreements continue to be billed monthly for new work.
Why Choose ProCoders for Your Next Flutter Project?
Experience the ProCoders Difference
We make offshoring easy at ProCoders. All our staff is required to speak, read and write English fluently, so there's never any messages lost in translation. And with our location in Central Europe, we're within a short plane ride from most of mainland Europe. Our partners working in the US and Canada often find that working with us allows them to extend their workday. When their internal staff goes home for the day, their outstaffed ProCoders team is still working, giving them a near 24 hour a day development cycle, if they wish for it. Our team members understand the cultural expectations of the client's home country. So, in other words, our staff conforms to you — not the other way around.
Our commitment to working as part of a seamless part of your internal team means that our people aren't just replaceable resources that are here one day and gone tomorrow. We develop deep relationships with our customer's companies and understand your business better as a result. When you work with us, our team is your team — for however long you need us. And all you have to worry about is one neat, monthly, "no surprises" consulting fee. The time and money you'll save could be enormous — saving as much as 50 percent over hiring more permanent staff to work at the home office.
What Our Clients
Say About Us
As a result of the satisfying products the team delivered, ProCoders continues to direct platform updates. Attentive and accessible, the team is available around-the-clock to resolve challenges. Providing high-quality services, they remain a valuable partner.
Nathaniel Jewell
CEO, Dryft
More About Flutter Development
Frequently Asked Questions
Generally, it takes about two weeks to find the right developer and get started on a project. But truly, it depends on the client's needs. We can pull together a team more quickly. Simply send us your requirements, and approve our quote. We'll sign your non-disclosure agreement and get to work, just like that.
How fast can ProCoders add/remove a Flutter engineer?
Speaking generally, we can provide you with a new mobile app developer within two weeks, and you can "offboard" a team member with a one-month notice. However, if we have available staff ready, we can often provide you with staffers faster than two weeks. And if you need a mobile engineer with a difficult-to-source skillset, it may take us a few days longer. While ramp-up times do vary, we make it our business to fill your outsourcing needs quickly.
Why are rates different for developers with the same experience level?
A developer's worth is often measured not by the years they've been in the business, but on what programs they know. For example, if a developer has five years of experience, but it's in a language that's older or not as popular, he will not be worth as much as the developer with five years experience in a new, up-and-coming technology.
Do you bill hourly or monthly?
We use hourly rates but multiply it by 160 hours and bill monthly. Our developers usually end up working a little bit over each month, so it works out to a discount for most clients, and a better deal than hiring hourly.
I'm not a technical founder of a start-up. Can I manage a team?
It's true, at ProCoders we do put an emphasis on direct client-to-team communication. But if you're more of a hands-off kind of manager, we can assure you that we'll be watching things from our end. Every team you hire from us should consist of a Quality Assurance Specialist and a Lead Software Engineer, who will do a lot of the management, day-to-day.
Can you assemble a team that's right for my project's needs?
Of course! Matching the right programming talent to your job is what we do best. We have an extensive research phase that helps us understand your business goals, allowing us to outline the steps and resources needed to take your project from concept to completion. We'll provide you with extensive documentation that outlines the scope of your project, and also shows you how the staff is the right mix for your technical stack, schedule and milestones. When you work with us, you can count on us finding the right developers for you.
What kinds of specialists do you have onboard?
Our staff covers most of the popular technologies, both for web applications (using React.js, Node.js, Angular, Vue.js, Laravel and Symfony) as well as mobile applications (cross-platform mobile frameworks like React Native and Flutter.) If you'd like to see the full list, check out our tech stack.
How much does it cost to make a cross-platform mobile application?
The answer is, it depends. It depends on whether you want our staff to handle the entirety of the project, or just augment your existing team. It depends on the expertise level needed of the programmers we staff for you. It depends on the size and complexity of the project, and the number of hours it will take to complete the work. There is no standard price to produce a development project. The good part of that, of course, is that our prices are customized completely to you. So rather than paying some arbitrary package price, you'll be billed only for the hours worked on your project. Our research, done before we begin work, ensures that your project plan is mapped out thoroughly. Once a plan is in place, we generally find that our work process syncs nicely with your project quote and plan.
Do you want to learn more how to build remote team with ProCoders?