How Much Does it Cost to Hire a Website Developer?
Every day, almost 200,000 thousand websites go live on the internet. Nowadays, a website is an all-purpose need, whether for a business or to build one's personal brand. Moreover, even though apps are now a popular online medium, there is no chance that they would fully replace websites. In fact, Gen Z'ers still use websites, along with apps and social media, of course.
Website programming might be one of the most saturated fields in development, but it can also be hard to hire professionals in the field. Particularly, the cost to hire a web developer is an important factor but even that changes according to various requirements. So, how much does it cost to hire a website developer and what do the rates depend on?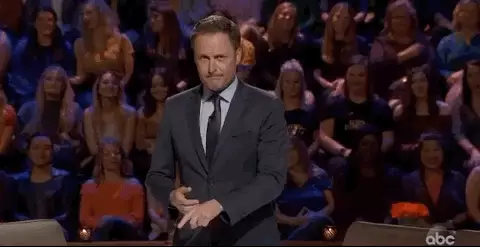 The cost to hire a software developer might fluctuate according to the tech stack, seniority level, hiring model, location, workflow duration, and so on. Front end developer salary and rate also differ from that of back end programmers. In any case, this article offers brief explanations as well as average pricing rates and tips on when and how to hire Web Developer profitably.
How Much Does it Cost to Hire a Website Developer Depending on the Tech Stack
Before developing a website, one of the first factors to consider is what technology stack and architecture the website will be using. This matters for a number of reasons, but the most important one is that it will determine which types of developers and designers you can hire.
MEAN
The MEAN stack is one of the best web development stacks, according to experts. It consists of MongoDB, for the database; Express.js, for the backend, Angular, for the frontend, and Node.js, for cross-platform development.
MERN
The MERN stack is a modification of the MEAN stack that replaces Angular with React because the latter framework has more powerful library functionalities. React's JavaScript XML and Virtual DOM feature also make this option attractive to users.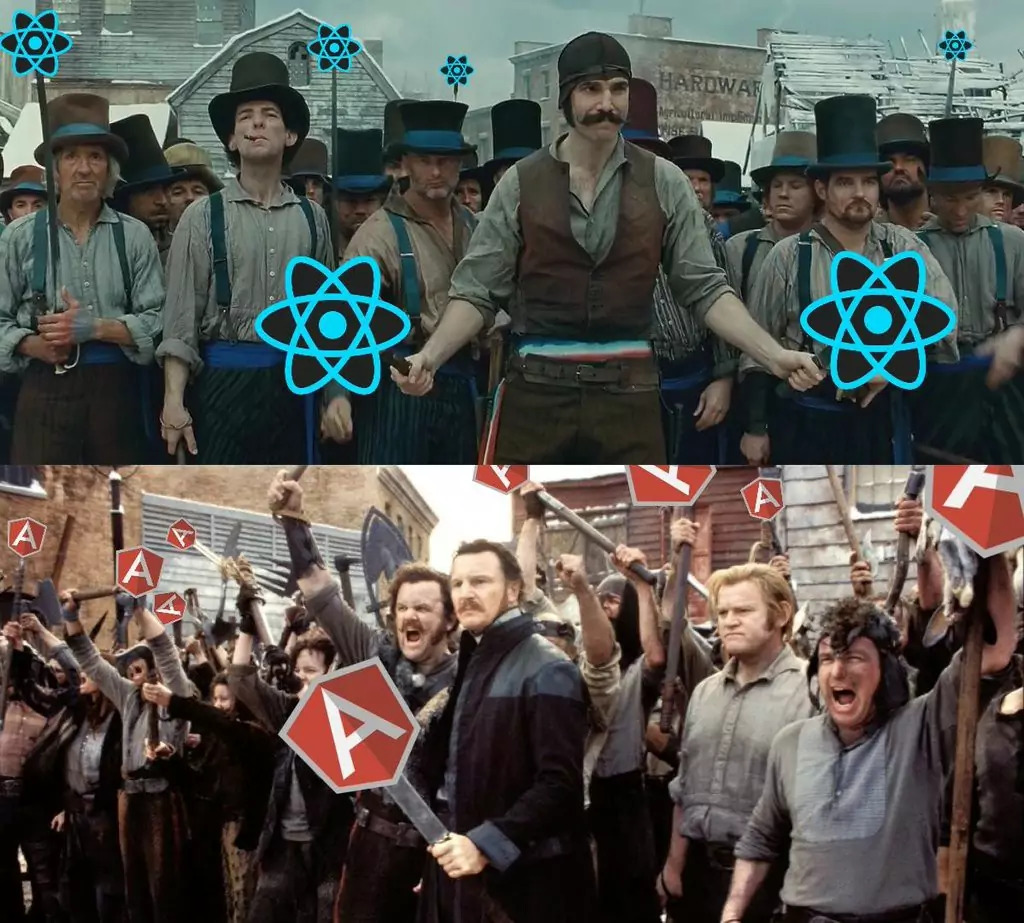 LAMP
If you already have a website and right now want to upgrade it (give maintenance) without re-creating it from scratch, then the LAMP stack is the way to go. It comprises Linux operating system, Apache HTTP server, PHP programming language, and MySQL for database management. It is a dynamic stack that can be adjusted for different operating systems; so, this stack is mainly effective for support and upgrade tasks.
Serverless
Due to the rise of cloud applications, the Serverless stack is a growing popular method of developing websites on cloud infrastructure. Its advantages include lower average cost to hire a web designer and enhanced scalability.
Ruby on Rails
Many startups and SMBs prefer this stack because of the dynamism of the Ruby language. It is mostly used to develop lightweight websites where flexibility is the greatest priority and MVP. It works well with other tools and technologies.
| | | |
| --- | --- | --- |
| Tech Stack | Overall Average Salary | Overall Average hourly rate |
| MERN | $108,386 | $52 |
| MEAN | $116,269 | $56 |
| LAMP | $103,451 | $50 |
| Serverless | $92,694 | $47.54 |
| Ruby on Rails | $107,381 | $52 |
Note that these rates are rather abstract. The reality may differ according to the task, stack, website type, location etc.
How Much Does it Cost to Hire a Website Developer Depending on the Hiring Model
Today, when selecting a web developer for a project, you have to check if he/she has professional skills and knowledge in this field, as well as having good communication skills. This is why you need to compare different options and choose the right way that will suit your specific goals and needs.
In essence, there are different ways to hire a website developer, each of which has its own pros and cons. To hire a web designer costs can vary but if you want to get a high-quality job done, you should select the hiring model that suits you best.
Freelancers
Upwork, Fiverr, Freelancer.com, Toptal are a few platforms for finding freelance developers. However, your best bet is getting a recommendation from someone who has used one of their services before. This will help you get an understanding of how much you should expect from a relationship with this developer on ongoing basis.
Tendencies exist for some freelance developers to be less than truthful in their dealings with clients. You will want to look into their histories and see what they have done in the past. You want to make sure they are serious about their work and will not disappear when you need them the most.
| | |
| --- | --- |
| Platform | Average Hourly Rates (Overall) |
| Upwork | $15 – $30 |
| Fiverr | $15 – $35 |
| Freelancer.com | $25 – $40 |
| Toptal | $60 – $150 |
| Guru | $40 – $60 |
Outstaffing
Hiring outstaffing companies helps businesses to get their job done with an affordable cost to hire a website coder, especially when they are located offshore, like ProCoders in Ukraine offering reasonable prices with high quality. The location gives good cost-effective opportunities for business.
In the outstaffing hiring model, you win twice. The first benefit is that you save time and money for hiring as we already have a range of web developers with different tech stack, available to start in 2-4 weeks. Another benefit is you save time and money to manage and retain developers, as all these processes are on Procoders' side.
Find out how the Outstaffing model fits you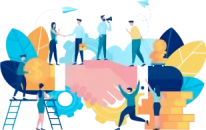 Since the professionals have years of experience in this field; they provide quality work within a specified time period. More so, outstaffing allows you access to vetted talents, so you can have a high-level of assurance concerning project delivery.
Hiring Agencies
You could also consider contracting hiring to a recruiting agency. It may be difficult to find the right person on your own, but with an agency you can get access to a pool of potential employees who have already been screened.
Once you have identified a candidate through the agency, it is advisable to interview them directly and observe their work in order to make sure they are the right fit for your company. After all, one common challenge with using recruitment agencies is the cultural mismatch that it may cause. Another downside of agencies is that the quality of developers they supply varies widely.
How Much Does it Cost to Hire a Web Developer Depending on the Seniority Level?
When looking to hire a web developer, it is important to first determine your business tasks for them, so you can hire the right developer at a reasonable price. An experienced developer or full-stack one, can deal with more complex projects in a short time. This will affect the rate, from the one side, and for the all-around costs at the same time.
Understand that experience isn't a one-dimensional variable. It can be measured in different ways and it can be evaluated in different ways. There's the number of years that you've spent working as a web developer. There's how many companies you've worked for over time — and the quality of those companies. There's how much responsibility you've been given over time — and being responsible is a sign of experience, too.
However, the real profit from experienced devs is how quickly they can deliver an excellent solution for your tasks.
Entry-Level
An entry-level developer is a person who has just started working as a professional programmer and is still learning the fundamentals of their role and industry. They are usually still studying to gain the required knowledge, and are often employed as interns. They are often given menial tasks and are not yet trusted with real development.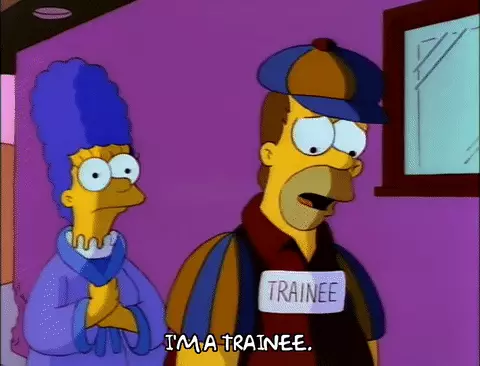 Junior
Junior developers are not expected to know everything about the business or technology, but they should demonstrate a passion for learning and an eagerness to help out in any way they can. They should also have enthusiasm for their job and be enthusiastic about the development team and its goals. They should also be able to carry out small routine tasks.
Middle
The intermediate developer has a fairly deep understanding of the language they are working in and is able to work on the core parts of a project without supervision. However, not all projects are equal, and the intermediate developer should start to be assigned tasks that require more strategic thinking than pure coding.
Senior
A senior developer is someone who has been doing their job for a while (>5 years), working successfully on real projects, and can get things done. What distinguishes them from other developers is the breadth of their knowledge, and the depth at which they understand it. Senior developers will be able to spot problems before they occur, and resolve issues quickly for the rest of their team.

CTO/Leaders
An effective web development leader will be able to inspire their team with their vision and goals for the future of their company. Being able to build an effective team is also essential, as it is important that they are capable of being able to communicate with each other effectively, while still meeting deadlines and key milestones as a group unit. They should respond well under pressure, and be willing to take calculated risks when necessary and/or possible.
| | | |
| --- | --- | --- |
| Seniority | Average Salary | Average hourly rate |
| Entry-level | $43,297 | $21 |
| Junior | $67,674 | $33 |
| Intermediate | $81,556 | $39 |
| Senior | $104,827 | $50 |
| CTO | $129,782 | $62 |
Web Developer for Hire: Price Depending on the Location
The location of the web developer that you'd like to hire is an important factor to consider when determining IT budget planning. If you're looking for a freelance web developer, then you may have more options as opposed to hiring someone on staff. Freelance developers tend to be more flexible with their locations, as they can work remotely from any location in the world.
However, reliability might be an issue with freelance developers. That's why many companies today are turning towards offshore outstaffing, which combines the advantages of flexibility and reliability. Offshore companies in cheaper locations allow you to scale your team easily and access affordable talent that you probably wouldn't be able to access with local teams.
Let's check which developer fits you!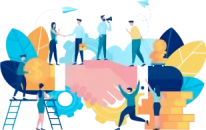 At ProCoders, for instance, we provide outstaffed talents for companies in countries like the United States where local talents are more expensive, and even the Middle East. Since we are based in Ukraine, we can provide affordable talents because of the relatively lower cost of living here compared to the United States, Canada, United Kingdom, etc. This also applies to countries like India, Mexico, etc.
| | | |
| --- | --- | --- |
| Location | Average Salary (Overall) | Average hourly rate |
| United States | $92,016 | $44.24 |
| Ukraine | $19,263 | $9.26 |
| United Kingdom | $69,128 | $33.24 |
| India | $15,584 | $7.49 |
| Brazil | $21,756 | $10.46 |
How Much Does it Cost to Hire a Website Developer with ProCoders
ProCoders helps you save your money with the help of the discovery phase. There are a lot of tasks which could be done by a junior or a middle developer; you don't need to hire a senior for that. To know who exactly you need to hire, you should start a discovery phase first. It will help you with your work plan.
In addition, developer hourly rates depend on a region (cost of living + quantity of developers in that region), seniority of a developer, technology (is it popular or specific), developer knowledge about your specific industry. So, in Ukraine, you could find a developer for a reasonable price with great technical skills and English level.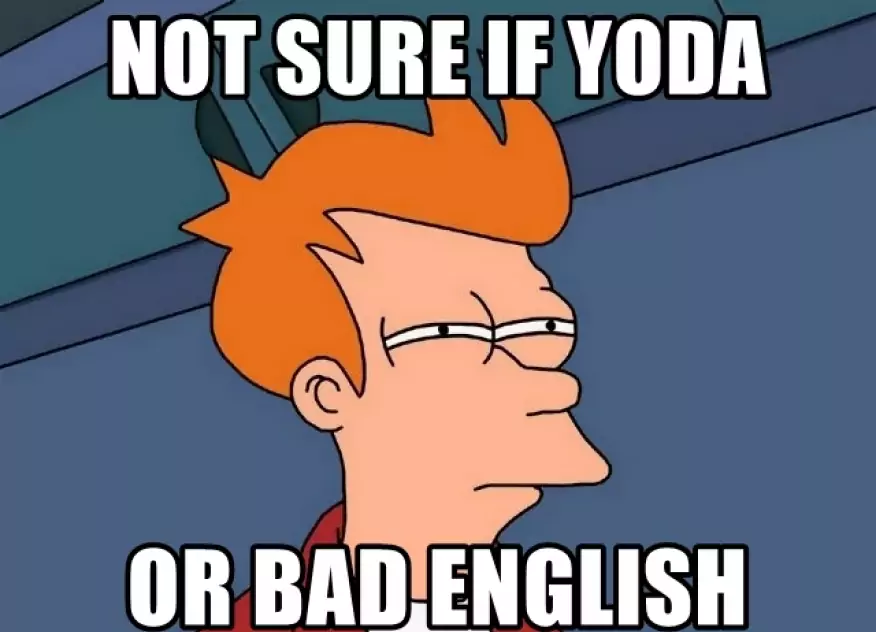 Specifically, web development consists of front end, back end, and (sometimes) cloud development. For all these sorts of tasks, you'll need different developers.
ProCoders price per hour:
Junior – $20-30
Middle – $35-50
Senior – $50+
Successful Workflow with Procoders' Outstaff service
One of our recent projects in web development was for RLM Jobs, a job matching platform to help trucking companies fill their need for permanent and contract workers. ProCoders helped to bring this idea to life within 4 months, even when the website had to include security features such as e-signature. According to Richard Mole, the MD of RLM Jobs, "ProCoders very quickly understood the platform and what we are looking to achieve. They also offered many great ideas to enhance the user experience."
Get our clients' contacts to discuss their experience with us!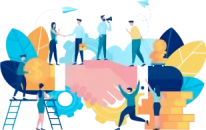 We helped them assemble a team to build the product, saving on costs and efforts in the process. The website achieved a 99 Google PageSpeed Insights rating, attracted more than 50 applications daily, and over 50 trucking companies using the site to post jobs. In the end, even with ProCoders, hiring a web developer cost depends on the requirements. However, we can assure you of a more affordable cost to hire web developers as well as higher quality delivery when you hire with us.
F. A. Q.
Does the tech stack determine the cost of hiring web developers?
The tech stack determines the cost of hiring web developers in two ways. First, different languages have different inherent complexity; they are harder or easier to use and scale. Second, different stacks have different costs depending on which platforms you choose. The technology stack you choose to create your web application is not only the foundation of your technology stack but also the determining factor for the cost of hiring a developer.
Why is outstaffing a good model for hiring website developers?
Outstaffing is a good model for hiring website developers because it gives you access to a pool of talented individuals who can deliver quality service. Thanks to globalization, offshore outstaffing in particular has become a cost-effective method of business. In addition to cutting costs, outstaffing is also beneficial for businesses who have limited capital and do not have time to explore many options.
Is there a formula to easily determine the cost to hire a website developer?
The cost of hiring a web developer depends on a number of factors, including the experience and reputation of the developer, the type of work needed, whether additional resources (such as designers) need to be involved and what kind of platform you are using for your site (WordPress, Drupal, etc.).
Outstaffing vs Outsourcing: when is outstaffing more reliable?
While outsourcing is always a great option to consider, in some cases outstaffing may be a better option. Unlike outsourcing, outstaffing helps you to retain a significant level of control and oversight on the project so that the result would be according to your demands and expectations.
Conclusion
In order to hire a good website developer, you need to determine what you require and what to expect in terms of web developer for hire price. Factors that influence the rates are tech stack, development model, and developer expertise.
It's better to ensure that your chosen web development company has a solid reputation, as well as a developer's stack and skills. You can do this by checking online reviews on Clutch and Upwork or by contacting past customers. If they're not willing to talk with you about their experiences, then this could be a bad sign.
At ProCoders, we have garnered plenty of testimonials that prove the quality of our work. Our developers are diligent and are skilled in a wide variety of technologies.
Let's schedule a call to discuss all your needs!