Laravel Developer Salary and Rates
Laravel is a highly-flexible, PHP-based framework that is ideal for building websites. PHP is one of the most popular web-development language. Using the Laravel PHP framework has several advantages:
It allows you to easily start with a small, single-page website and later expand to a complex website.
It utilizes easy-to-use syntax and automates several commonly performed tasks, like routing, authentication, sessions, and caching.
It has a large, growing community, so finding the right Laravel developer is easy. Laravel is among the top choices for e-commerce websites, wiki sites, and social media portals.
One of the most important questions you will have when you are considering hiring a developer is the Laravel developer's hourly rate. Due to the prevalence of projects using Laravel, skilled software engineers are in high demand, which means the average Laravel programmer salary for senior engineers in the US and Europe can be high. And this affects Laravel website cost significantly.
Laravel Developer Salary Trends:
According to the 2022 Robert Half Technology Salary Guide, the demand for software professionals continues to outstrip supply. This is corroborated by Stack Overflow in their 2021 survey, which showed that software engineer salaries are continuing to rise globally. These surveys focus on the United States and Europe, therefore hiring software engineers is expected to continue to get more expensive in these regions.
It should also be noted that different technologies pay different salaries, which also varies by location, with Laravel/PHP typically being one of the more affordable technologies.
Laravel Developer Salaries
Based on Location
The most significant factor affecting a laravel programmer salary is where they live. Generally, software engineers living and working in a larger city are more likely to have higher salaries than those working in rural areas; this is especially true of major tech hot spots where demand for talent is high. The United States is the location with the highest software engineer salaries and those living in tech hot spots like the west coast often earn well above the average salary.
Get Laravel specialists salaries report
According to Indeed.com the typical salary for senior Laravel/PHP developers is approximately US$115,000 per year. While not as high as in the United States, Laravel/PHP developer salaries in Europe are also high. Salaries in Europe for Laravel/PHP developers typically range between US$50,000 to US$115,000 per year, which varies depending on the country.
| | | | |
| --- | --- | --- | --- |
| Country | Junior | Middle | Senior |
| United States | $75,000 | $115,000 | $145,000+ |
| Germany | $50,000 | $80,500 | $115,000 |
| United Kingdom | $58,000 | $96,000 | $125,000+ |
| Canada | $40,200 | $75,000 | $110,000 |
| Ukraine | $38,500 | $67,000 | $86,400 |
It is expensive to hire developers in the United States and Europe, so one of the best ways to save when hiring skilled development talent is to broaden your search outside your borders. In Eastern European countries, like Ukraine, highly skilled software engineers can be hired for a fraction of the cost of those in the United States or Western Europe.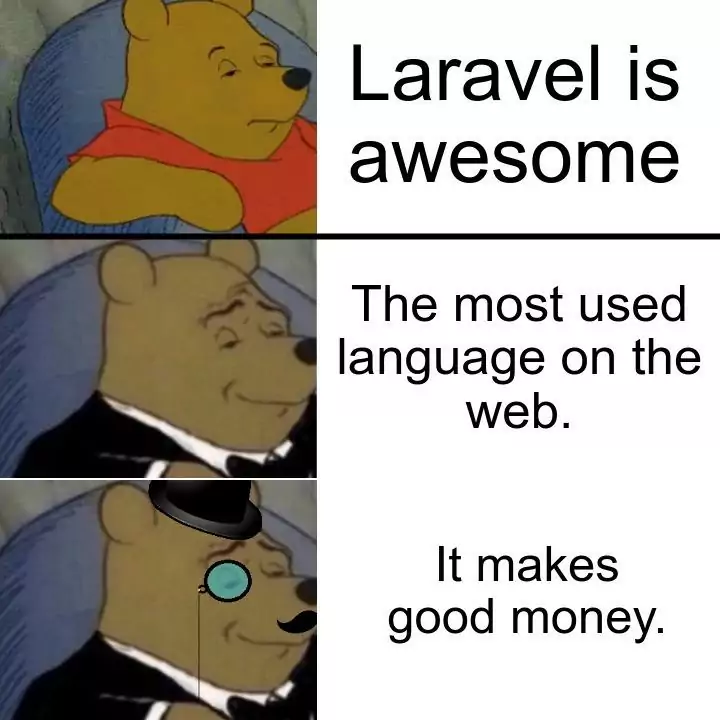 The typical salary for a talented Laravel/PHP developer in Ukraine is around $21,000 per year, so for the cost of one software engineer in the United States, you can hire a team of software engineers and accelerate your project's development.
Based on Work Experience
A software engineer's comprehension of the framework and overall PHP skills is the most important factor when determining their salary. Because of this, it is probably obvious that hiring a more experienced software engineer will almost certainly cost more than an engineer with fewer years of experience.
Though a Laravel developer will primarily develop using the framework, a highly skilled software engineer will also be able to code directly in PHP code as there is sometimes a need to create custom solutions.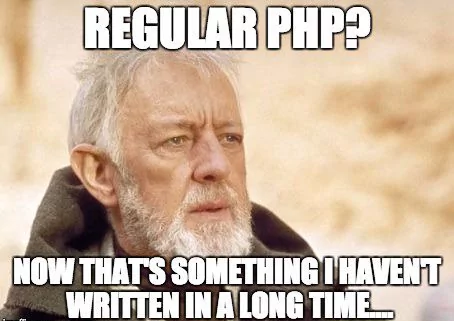 Because salaries grow with experience, the most highly skilled software engineers in the United States and Europe are expensive to hire. Expensive salaries for local software engineers makes it tempting to build a team with fewer engineers or hire ones that are more junior than your project demands.
As we noted above, location is a huge factor when it comes to software engineer salaries. Some of the best development talent in Ukraine can be obtained for a lower cost than hiring junior developers in the United States and Europe.
Where to Find a Laravel Developer?
As we noted above, Laravel is one of the best frameworks for creating web applications with an easy-to-use syntax that makes building webpages easy. As one of the most popular web frameworks that is backed by a large community, Laravel/PHP developers are pretty easy to find.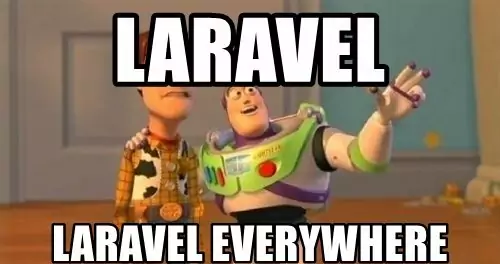 As we noted, there is significant cost disparity between a Laravel developer salary/Laravel developer hourly rate in the United States or Europe when compared to hiring those in Eastern Europe. If you are looking for an affordable Laravel developer that speaks your language, IT outstaffing or outsourcing to Ukraine is a great solution that is easy on your budget.
Conclusion
Now that you know a little more about Laravel developer salaries, if you are ready to build your project you should reach out today to see how you can hire some of the best development talent and still save your budget. ProCoders is an established IT firm with a team of over 50 developers. We love taking on challenges and building great software solutions.
Get our clients' contacts to discuss their experience with us!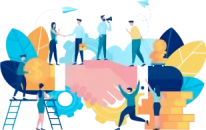 We have years of experience in numerous mobile and web-based technologies, including Laravel. Using Laravel we have developed numerous websites, web portals, booking sites, and ecommerce sites as well as expertly integrating other technologies to build the perfect solutions for our clients.
We hire the best software developers in Ukraine to help our clients build the best products and offer affordable outstaffing and outsourcing solutions to suit your business' and project's needs. We always put our clients first: our management team is responsive, flexible, and considerate of client needs. You can rely on ProCoders to be your partner to help bring your software vision to life.
Let's schedule a call to discuss all your needs!