What healthcare app development services are you looking for?
Hire Expert Medical App Developers
Healthcare App Development Services
With access to cutting-edge digital tools, healthcare providers have the opportunity to better diagnose, treat, and aid in the recovery of their patients. Opportunities for running a telemedicine platform today are brighter than ever. At ProCoders, we can develop mHealth apps that revolutionize patient experiences and outcomes, while also making clinical environments run more efficiently. Our healthcare mobile application developers deliver reliable, cost-effective services and solutions.
Here are just some of the medical app development services and products we offer:
Expertise Powers Our Healthcare App Developers
Finding a medical application development company with certified and full-stack mobile app developers to build a dedicated team from can be a challenge. Take the guesswork out of the process with ProCoders. We deliver digital solutions that improve patient care and streamline operations in clinical settings. From development to implementation, our experts are there to support you every step of the way. When it comes to top-notch programming for medical application development, we speak your language.
ANGULAR

Laravel

REACT.JS

SYMFONY

NODE.JS

VUE.JS

RUBY ON RAILS

PYTHON

FLUTTER
Our rock-stars are hands-on with 50 more Ruby, PHP and JavaScript – based tools and
libraries. What stack do you use?
Tete-a-tete with our partners is a good idea!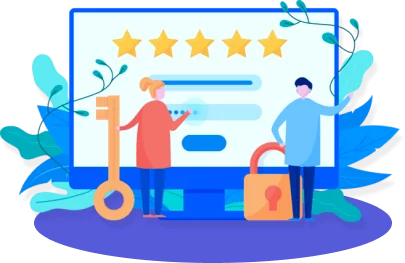 HIRE A HEALTHCARE APP DEVELOPMENT COMPANY​
When you need a hand in medical app development, our professionals work with you to build customized healthcare solutions and technologies.
Having a team of mobile app experts always at your fingertips isn't realistic. Avoid the time and costs associated with interviewing, hiring, and training a team of people. Instead, outstaff healthcare app developers from ProCoders to build the software solutions you need to transform organizational processes and patient experiences. Take advantage of our flexibility and add as many diversified developers to your in-house team as you need, or even assemble an entire dedicated team of professional specialists. You can fully manage the process, controlling every detail, and we, in turn, will help to translate all your dreams into code.
From medical appointment scheduling and prescription ordering to health record access, emergency assistance, and anything in between, our professionals will support your business by developing solutions that transform the way you deliver patient care.
The ProCoders Outstaffing Model: How We Work
Headquartered in the Ukrainian city of Kharkiv, our company is located in an economic center well known for its concentration of high-tech schools. And best of all, all our programmers read and speak English fluently, so there are few worries about your instructions getting lost in translation.
A Dedicated Outstaffed Team
Dmitry is building new infrastructure with the use of Node.js
The captain is always on duty. CEO Oleg makes research to select technologies and personalities for the future supply chain project
Healthcare App Development: How Much Should You Spend?
Try our Project Calculator, and find out
Calculate Development costs
Get a ballpark estimate in a few clicks
Medical App Developers and Other Professionals With Experience in Every Vertical
We know the healthcare industry and telehealth business, but our expertise doesn't end there. ProCoders is a versatile staff augmentation company so our professionals have a deep understanding of the technology that powers a wide variety of niches, and many kinds of applications on any type of device. We deliver services across a spectrum of different industries.
Whether you need healthcare app development from scratch or simply want to make improvements to existing software, ProCoders offers hourly and month-by-month options for augmenting your team with highly skilled mobile medical app developers. Our process is turnkey and specifically designed
to save you time and money.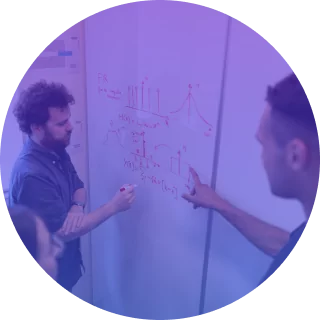 01
Needs Assessment
We listen to your needs and review your development plans, offering you the best choices for outstaffed developers from our team.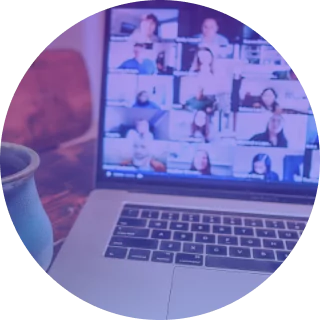 02
Interviews and Work Team assignment
Once you've interviewed and approved your team members,we integrate fully into your internal project management systems. Our team becomes your team.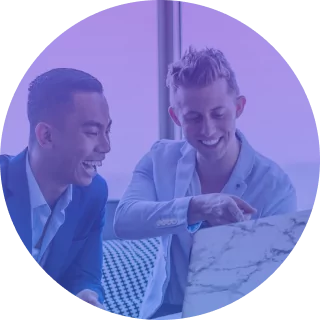 03
Daily Client interaction
You manage staff directly, and we participate in your internal project management systems, helping you meet your established project milestones.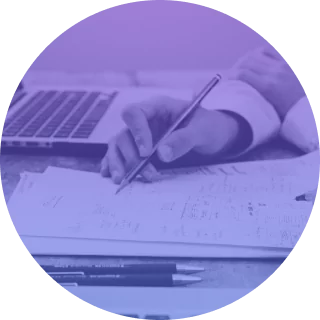 04
Final approvals and billing
Agreed upon fees not already billed are invoiced and the job is closed. Customers with outstaffing agreements continue to be billed monthly for new work.
We are ready to join at any stage of the project and help you complete the necessary tasks. Save the time and resources you need to do research or finding and hiring candidates with ProCoders.
Your Healthcare App Development Dream Team
We know the devil is in the details so that's why we pride ourselves on not letting anything fall through cracks and doing what we promise through reliable, open communication. You can expect cutting-edge technologies and coding techniques on your schedule. Conserve resources by hiring and training less. Let our experts add value to your team and drive the vision.
What Our Clients Say About Us
We could talk all day about the work we do. But we'd rather have our clients tell their experience with ProCoders had a real and lasting impact on their business goals. Here's one of our favorites:
Not only have the developers helped up bring the product to market, but also to improve performance and introduce new technologies that fit our desired goals. Their team is completely integrated with our team. I find the willingness to discuss issues and bring new technologies to the table the most impressive aspect of the team we work with.
Andrew McCloy
CTO & Co-founder of HANDLE Global
More About Medical App Development Services
Frequently Asked Questions
How do mHealth apps improve clinical environments and patient care?
Mobile healthcare apps transform the ways both providers and patients monitor health and wellness. With access to cutting-edge digital tools, healthcare providers have the opportunity to better diagnose, treat, and aid in the recovery of their patients. Patients have faster, easier access to medical records and the chance to receive superior care.
What are the benefits of hiring outsourced healthcare app developers?
You save money and time by eliminating the need to find, hire and train developers. When you partner with ProCoders, we deliver solutions based on your unique needs. Whether you require hourly, project or month-by-month options for augmenting your team, we deliver.
How much do healthcare mobile app development services cost?
ProCoders works closely with you to meet your budget requirements, but project costs depend on many factors. Some of these include whether your staff handles the entirety of the project, or choose to simply augment an existing team. The expertise level of the developers you require also plays a role. The size and complexity of the project, and the number of hours it will take to complete the work are other influencing factors. The good news is that when you work with ProCoders, we do our best to customize our prices to meet your needs. We only bill for the hours worked on your project, and your project plan is mapped out thoroughly with preliminary research. Contact us so we can talk about your unique needs and provide a quote.
Can you assemble a team that delivers healthcare app development services that meet the needs of my project?
Yes, we can. Partnering you with developers that possess the right programming talent for your job is what we do best. We engage in an in-depth research phase in order to understand your business goals, which then helps us outline the steps and resources needed to take your project from concept to completion. We provide extensive documentation that outlines project scope, and also explain how the selected staff is the right mix for your technical stack, schedule and milestones.
What technology is the best for my mHealth app?
There are many technology choices when it comes to building a mobile medical app. One of our top priorities is to determine which technology is best suited to your project. To get the ball rolling, let's chat.
Want to learn more about how to build a remote team with ProCoders?