What talent are you looking for?
We're lightning fast, so you can be, too
Supply Chain Software Development Services
Optimize and automate logistics and save money with our supply chain management software development. Get reliable and cost-effective solutions by hiring our SCM experts to augment your team. Trust ProCoders to deliver expert supply chain software development services.
Some of the services we offer:
We Know SCM Software Development Services
At ProCoders, we believe that your supply chain is only as good as the software it depends on. That's why we are committed to providing reliable professionals who can develop and implement SCM software from the ground-up, or simply improve on existing solutions. If you need a supply chain management services company, ProCoders is ready to help.
The benefits of SCM software include reduced costs, increased revenue, decreased delays, better product quality, improved security and trust, and the ability to drive important decision making using real data. Over the years, we've had the opportunity to work on many exciting SCM software development projects for our clients. Here's some of our favorites.
THESE COMPANIES TRUST THEIR BUSINESS TO PROCODERS

Software as a Service, SCM
AxisPoint Alliance
When AxisPoint needed a professional team of developers to create a new SaaS platform, the company turned to ProCoders for its experience and user-friendly solutions. ProCoders provided experienced developers to work on Vsimple, a platform that uniquely transforms the way work gets done by streamlining workflow from quote to cash. With the help of ProCoders, AxisPoint was able to shave two months off the development process and reduce labor costs by 35 percent when compared to hiring US-based coders. The platform has been so successful, it is now its own recognized product line for AxisPoint.
Supply Chain Managment
VSimple
The experts at ProCoders helped develop VSimple, a subscription-based software-as-a-service (SaaS) platform. The unique solution helps customers understand their processes and standard operating procedures, then customizes its platform to bring these workflows together with communication, collaboration, document management and creation, order management, customer experience, and data analytics all in one place. VSimple is estimated to improve vendor productivity by as much as 15 percent. By outsourcing the software development to ProCoders, VSimple was able to save both time and money.
Tete-a-tete with our partners is a good idea!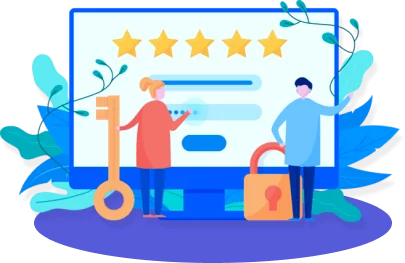 Why Supply Chain Management Software Development?
Supply chains are complex and require sophisticated supply chain management software development. Your business needs real-time solutions that streamline automation and make accessing key data easy. From development to implementation, it is key that your SCM software operates in real-time and works for the specifics of your business. When it comes to professional, outsourced programming for SCM software development, we speak your language.
ANGULAR

Laravel

REACT.JS

SYMFONY

NODE.JS

VUE.JS

RUBY ON RAILS

PYTHON

FLUTTER
Our rock-stars are hands-on with 50 more Ruby, PHP and JavaScript – based tools and
libraries. What stack do you use?
Tap into Our Top-Notch Technologies
Hire a Supply Chain Software Development Company
When you need end-to-end supply chain software development, our professionals work with you to build customized management solutions and technologies.
Having a team of SCM experts always at your fingertips isn't realistic. Avoid the time and costs associated with interviewing, hiring and training a team of people. Instead, hire SCM development professionals from ProCoders, a supply chain management services company, to build SCM software that works to improve customer retention and increase profits. From warehouse and supply management, to shipping, monitoring and integration, our professionals will support your business by developing solutions that transform the way you manage your supply chain network.
The ProCoders Outstaffing Model: How We Work
Headquartered in the Estonian city of Tallin, our company is located in an economic center well known for its concentration of high-tech schools. And best of all, all our programmers read and speak English fluently, so there are few worries about your instructions getting lost in translation.
A Dedicated Outstaffed Team
Dmitry is building new infrastructure with the use of Node.js
The captain is always on duty. CEO Oleg makes research to select technologies and personalities for the future supply chain project
Supply Chain Software Development: How Much Should You Spend?
Try our Project Calculator, and find out
Calculate Development costs
Get a ballpark estimate in a few clicks
We Deliver as Your Supply Chain Software Development Company
Our skilled professionals have the technical expertise needed to transform your supply chain for the better. You get software development that fits your needs because we understand that every business is unique. We listen to your needs and create a plan based on your specific goals.
No matter what industry you're in, our staffers ensure that your SCM software projects are cutting-edge because they have the know-how. Here's just a sampling of the industries where our supply chain management software developers have project experience.
Supply Chain Managment Expertise in Every Vertical
The versatility of this technology means that it works well for many kinds of industries, and many kinds of applications. Here's how we're making it work for companies across the industry spectrum.
Whether you need to develop SCM software from scratch or simply make improvements to existing solutions, ProCoders offers hourly, project and month-by-month options for augmenting your team with highly skilled SCM experts. Our process is turnkey and specifically designed to save you time and money.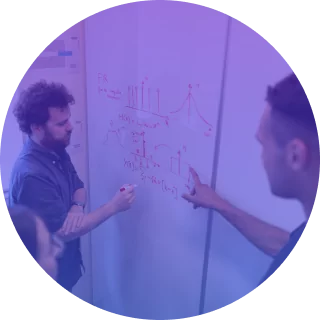 01
Needs Assessment
We listen to your needs and review your development plans, offering you the best choices for outstaffed developers from our team.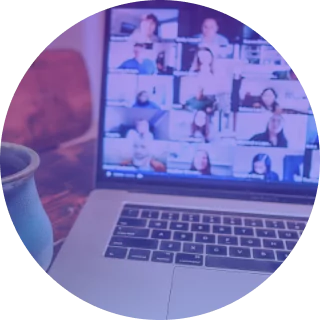 02
Interviews and Work Team assignment
Once you've interviewed and approved your team members,we integrate fully into your internal project management systems. Our team becomes your team.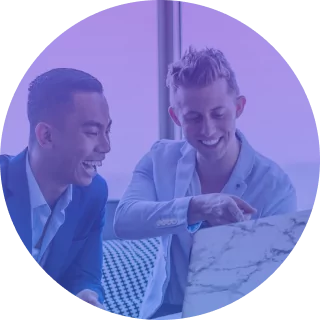 03
Daily Client interaction
You manage staff directly, and we participate in your internal project management systems, helping you meet your established project milestones.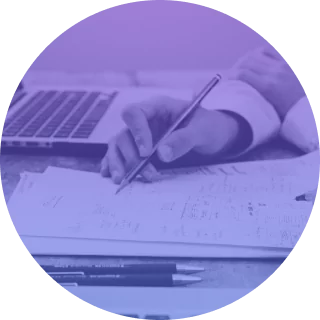 04
Final approvals and billing
Agreed upon fees not already billed are invoiced and the job is closed. Customers with outstaffing agreements continue to be billed monthly for new work.
Your SCM Software Development Dream Team
We know the devil is in the details so that's why we pride ourselves on not letting anything fall through cracks and doing what we promise through reliable, open communication. You can expect cutting-edge technologies and coding techniques on your schedule. Conserve resources by hiring and training less. Let our experts add value to your team and drive the vision.
Testimonials that Tell the Story
We could talk all day about the work we do. But we'd rather have our clients tell their experience with ProCoders had a real and lasting impact on their business goals. Here's one of our favorites:
Although the app is still being fine-tuned, ProCoders have succeeded in creating a promising product. The team was open to exploring new ideas, even in early development. Although better conferencing tools might improve communication, ProCoders were very responsive and overall a joy to work with.
Todd Pritts
Chief Product Officer, Roth River, Inc.
More About SCM Software Development
Frequently Asked Questions
How does supply chain software development reduce costs?
A supply chain software development company can help your business develop solutions for managing inventory, warehouse organization, automating operations, and integrating financial accounts. Our professionals will help transform the way you manage your supply chain network so you can save money. In addition, by outsourcing to a supply chain management services company like ProCoders, you conserve resources by hiring and training less.
Why should you implement a supply chain management system?
The ability to move goods and products around the world on a mass scale is now imperative with globalization, inventions like containerisation and barcoding, and the advent of artificial intelligence. As a result, the linear supply chain has become a thing of the past for many organizations. Instead, it's been replaced by a complex web of partners and activities that span time zones, cultures, and political landscapes. This is why high-performing, reliable SCM software development tools are so important.
What are the benefits of automating supply chain management?
Traditional supply chain management lacks the automated, real-time flow of information. Supply chain software development services makes it possible to integrate with smart automation solutions in order to minimize delays and enhance performance. ProCoders will help build the best possible software solution for your business.
How much does supply chain software development cost?
When you're working with a dependable, expert supply chain management services company, costs depend on many factors. Some of these include whether your staff handles the entirety of the project, or choose to simply augment an existing team. The expertise level of the web developers we hire for you also plays a role. The size and complexity of the project, and the number of hours it will take to complete the work are other influencing factors. The good news is that when you work with ProCoders, we do our best to customize our prices to meet your needs. We bill only for the hours worked on your project, and your project plan is mapped out thoroughly with preliminary research. Contact us so we can talk about your unique needs and provide a quote.
Can you assemble a team that delivers supply chain software development services that meet the needs of my project?
Absolutely. Finding web developers with the right programming talent for your job is what we do best. We engage in an in-depth research phase in order to understand your business goals, which then helps us outline the steps and resources needed to take your project from concept to completion. We provide extensive documentation that outlines project scope, and also explain how the selected staff is the right mix for your technical stack, schedule and milestones.
Can you start my supply chain software development project right away?
Once you contact us, we get the ball rolling immediately. It typically takes two weeks or less to hire a web programmer and get your project started. Since the timeline depends on your specific needs, sometimes we can pull together a team even more quickly. Once you send us your requirements and approve the quote, we sign your non-disclosure agreement and get to work.
Do you want to learn more how to build remote team with ProCoders?